New, same-same?
The Galaxy Watch6 may not debut a lot of headlining features, but it does come with upgraded internals wrapped in Galaxy Wearable fashion. It's round with slimmer bezels, worn with a new one-click strap that's absolutely switch friendly.
Good
One-click strap
More RAM, Upgraded CPU
Crispy clean Super AMOLED
Slimmer bezels
Ungood
Priced too close to predecessor without much overall upgrades
Nothing much
---
Specs
---
CPU
Exynos W930 Dual Core (5 nm)
Memory
2GB RAM with 16GB storage
Resistance
MIL-STD-810H compliant
50m water resistant (IP68)
Sensors
Accelerometer
Ambient Light Sensor
Barometer
BIA (Body Composition Analysis)
Continuous Sp02
Electric Heart Sensor (ECG)
Gyroscope
Optical Heart Rate Sensor
Thermometer
Display
1.6'' 480×480 Super AMOLED with with Sapphire Crystal Glass
Connectivity
Bluetooth 5.3, Up to WiFi 5
OS
Android Wear OS 4 powered by Samsung
Battery
425 mAh
Case Material
Aluminium Frame
20mm strap compatibility
Available Colors
Graphite, Gold
Retail Price
40mm -RM 1099
44mm -RM 1199
Comparison At A Glance
| Feature | Galaxy Watch 5 | Galaxy Watch 6 |
| --- | --- | --- |
| Display | 1.4-inch Super AMOLED | 1.5-inch Super AMOLED |
| Resolution | 450 x 450 pixels | 480 x 480 pixels |
| Processor | Exynos W920 | Exynos W930 |
| RAM | 1.5GB | 2GB |
| Storage | 16GB | 16GB |
| Battery | 284mAh (40mm) | 300mAh (40mm) |
| Battery | 410mAh (44mm) | 425mAh (44mm) |
| Operating system | Wear OS 3.5 (4 rolling out) | Wear OS 4 |
| Fitness tracking | Yes | Yes |
| Heart rate monitoring | Yes | Yes |
| Sleep tracking | Yes | Yes |
| LTE support | Optional | Optional |
| NFC | Yes | Yes |
| GPS | Yes | Yes |
| Water resistance | 50 meters | 50 meters |
The Works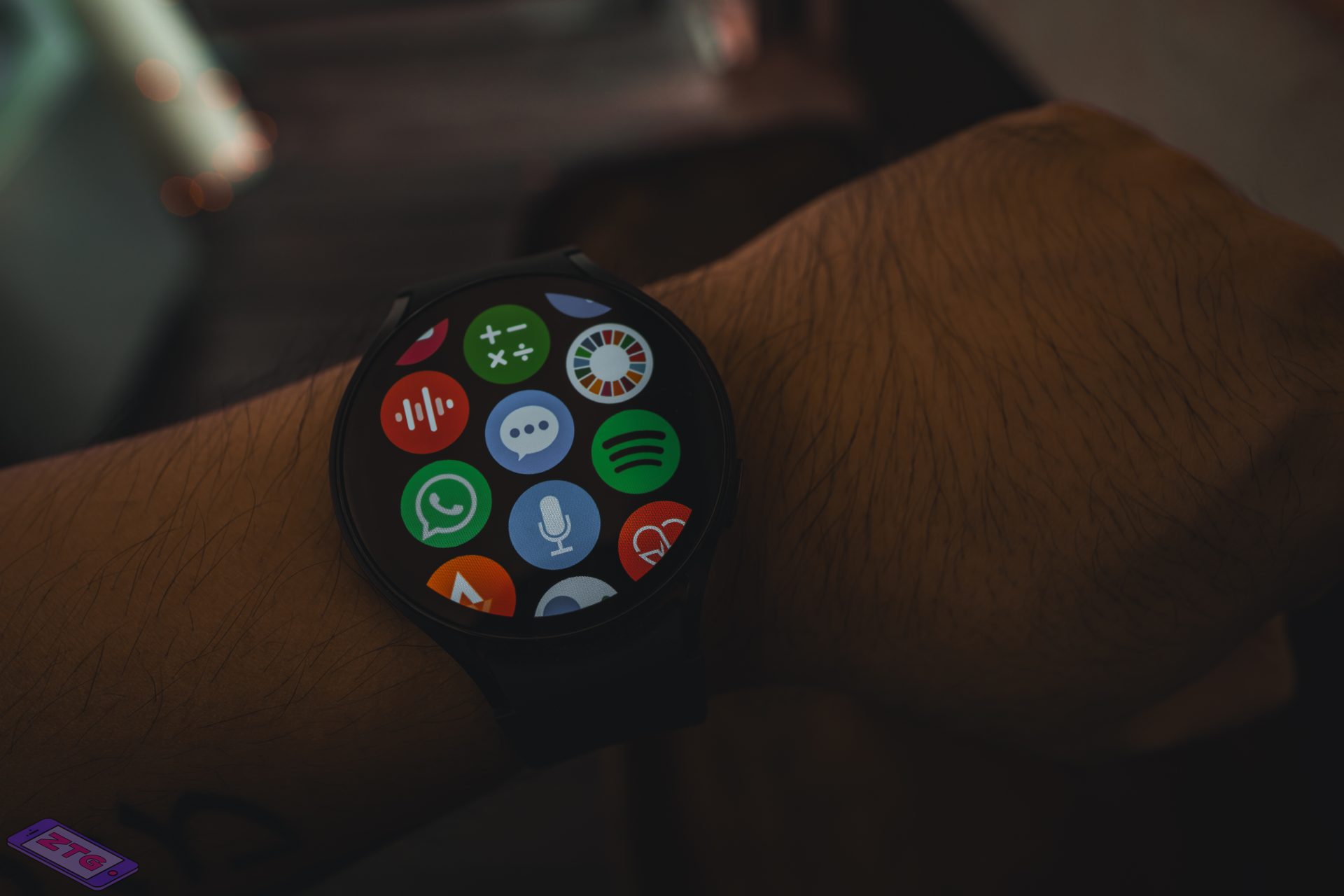 "Durability and Design Upgrades All Around"
The Galaxy Watch 6 has a similar design to the Galaxy Watch 5, with a round metallic case and curved arms. However, the bezels on the Watch 6 are slightly slimmer, which allows for a slightly larger display without increasing the overall size of the watch.
Differences with Galaxy Watch 5
The main differences between the Galaxy Watch 6 and Galaxy Watch 5 are:
Slimmer bezels: The bezels on the Watch 6 are slightly slimmer than on the Watch 5, which allows for a slightly larger display without increasing the overall size of the watch.
New gold color option: The Watch 6 is available in a new gold color option, which is not available on the Watch 5.
Faster chip: The Watch 6 has a faster chip than the Watch 5, which improves performance and responsiveness.
New one-click bands: The Watch 6 features new one-click bands that are easier to swap out than the traditional bands used on the Watch 5.
Improved sleep tracking: The Watch 6 has improved sleep tracking capabilities, including the ability to track blood oxygen levels during sleep.
The Galaxy Watch 6 case is made of armor aluminum, which is a durable material that is resistant to scratches and dents. As for straps, the Galaxy Watch 6 uses standard 20mm watch bands. This means that you can use any 20mm watch band with your Galaxy Watch 6, regardless of the brand or material. The Galaxy Watch6 also introduces Samsung's own innovation to straps and customization which I've mentioned before, "One-Click Bands" they're called. You simply just click down on the only visible button at the end of the strap and it'll detach itself from the case which is pretty convenient. So far, only Samsung's own straps are able to do so, but eventually you'll be able to see 3rd party straps being able to do the same thing.
For now, I quite enjoy the fact that I can change straps quickly and easily, I'm sure a lot of people would appreciate that.
The display is also protected by Sapphire crystal too, which adds plenty of scratch protection should you need it. In this case, it's the same as as on the Galaxy Watch5.
The underside protrudes out ever so slightly, housing the BioActive Sensor, ECG and Blood Pressure sensors. On top of that, it's also where the Qi wireless coils are housed, being able to charge wirelessly with the provided magnetic puck that needs to be plugged into a vacant powered USB port./head
Hardware Keys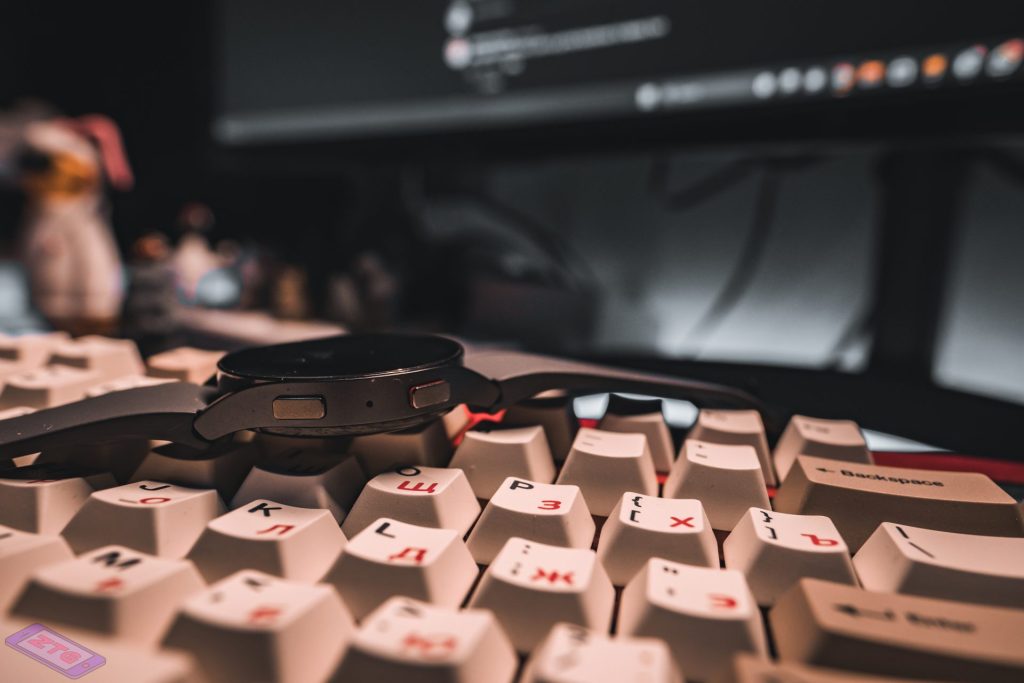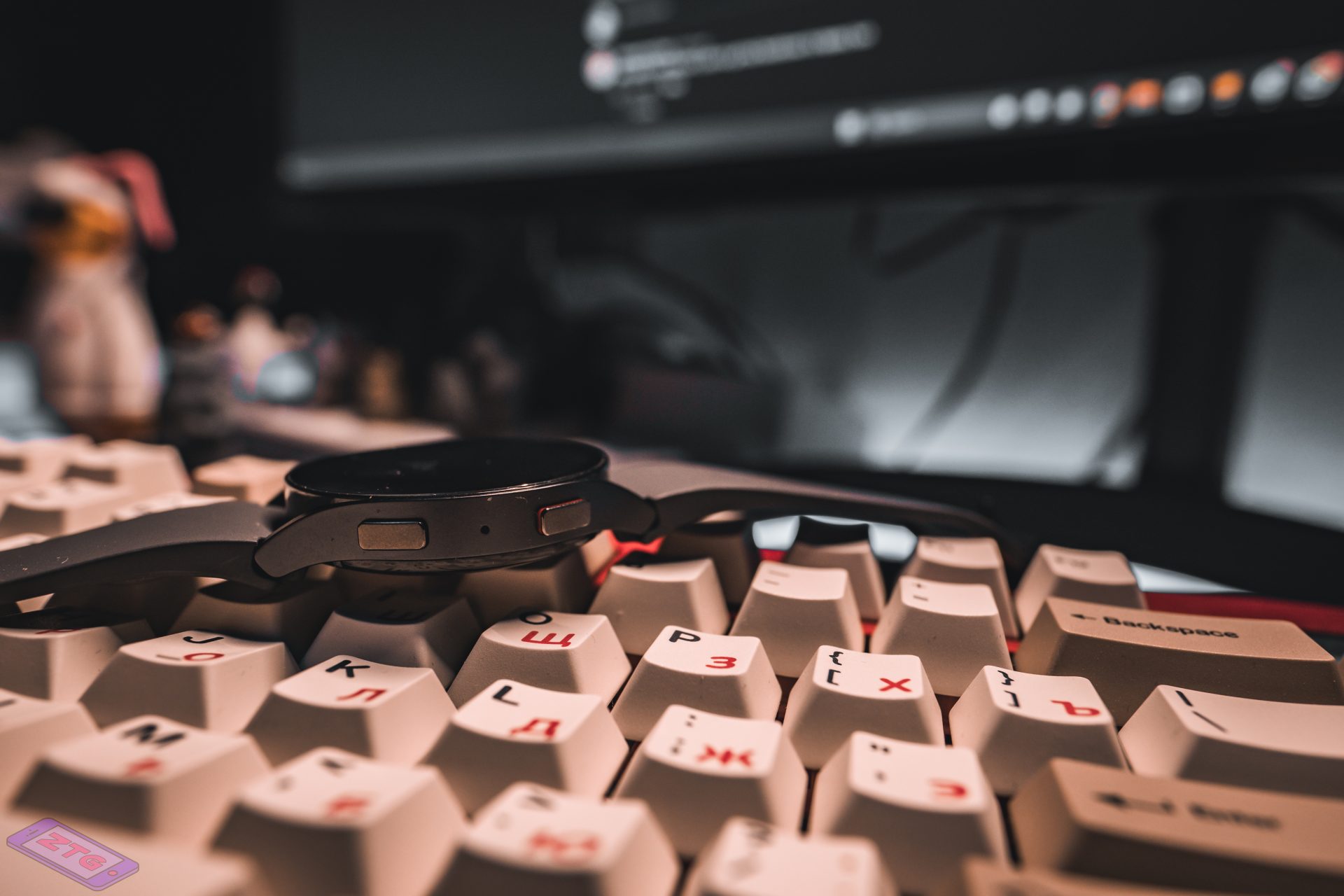 The Galaxy Watch 6 has two buttons: a rotating home button and a back button.
The home button is the most important button on the Galaxy Watch 6. It allows you to return to the home screen, launch apps, and open notifications. You can also use the home button to access Bixby or Google Assistant.
Here is a summary of the home button functions:
Single press: Returns to the home screen.
Long press: Launches Bixby or Google Assistant.
Double press: Launches a customizable app.
Rotating: Scrolls through the apps screen, notifications, and other menus.
Back button
The back button allows you to go back to the previous screen. You can also use the back button to close apps and dismiss notifications.
Here is a summary of the back button functions:
Single press: Goes back to the previous screen.
Long press: Closes the current app.
Customizable functions
You can customize the functions of the home button and back button to your liking. To do this, open the Galaxy Wearable app on your phone and go to Watch settings > Apps > Home button. Here, you can change the app that is launched by a double press of the home button. You can also change the function of the back button to close all apps or to dismiss notifications.
Display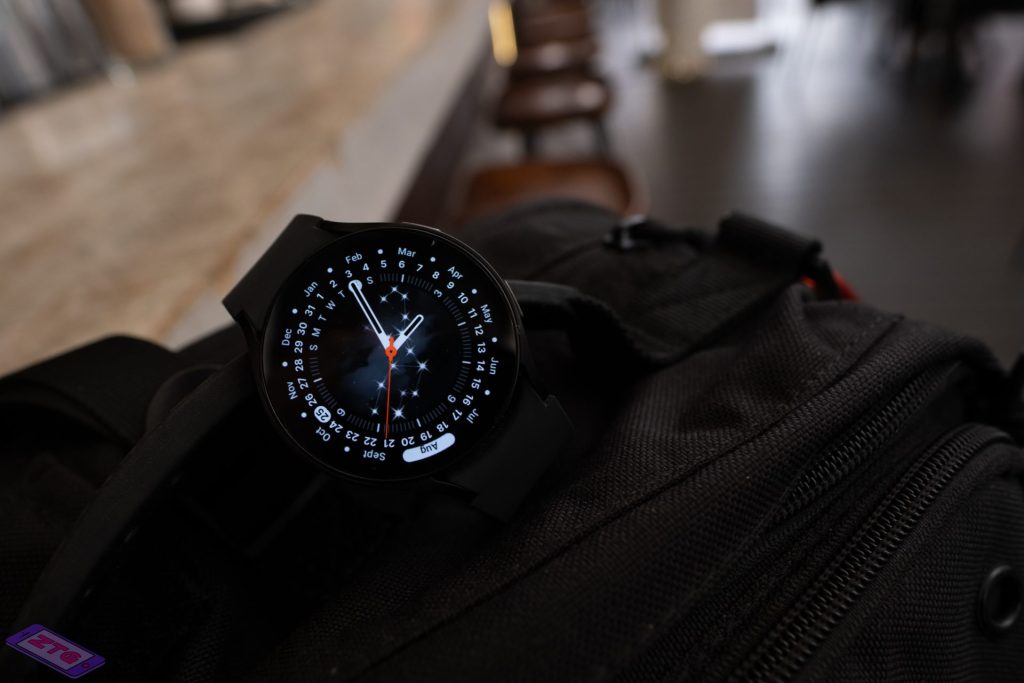 The Galaxy Watch 6 display is a 1.5-inch Super AMOLED panel with a resolution of 480 x 480 pixels. It is a bright and colorful display with excellent viewing angles, protected by Sapphire Crystal glass.
As a Casual Piece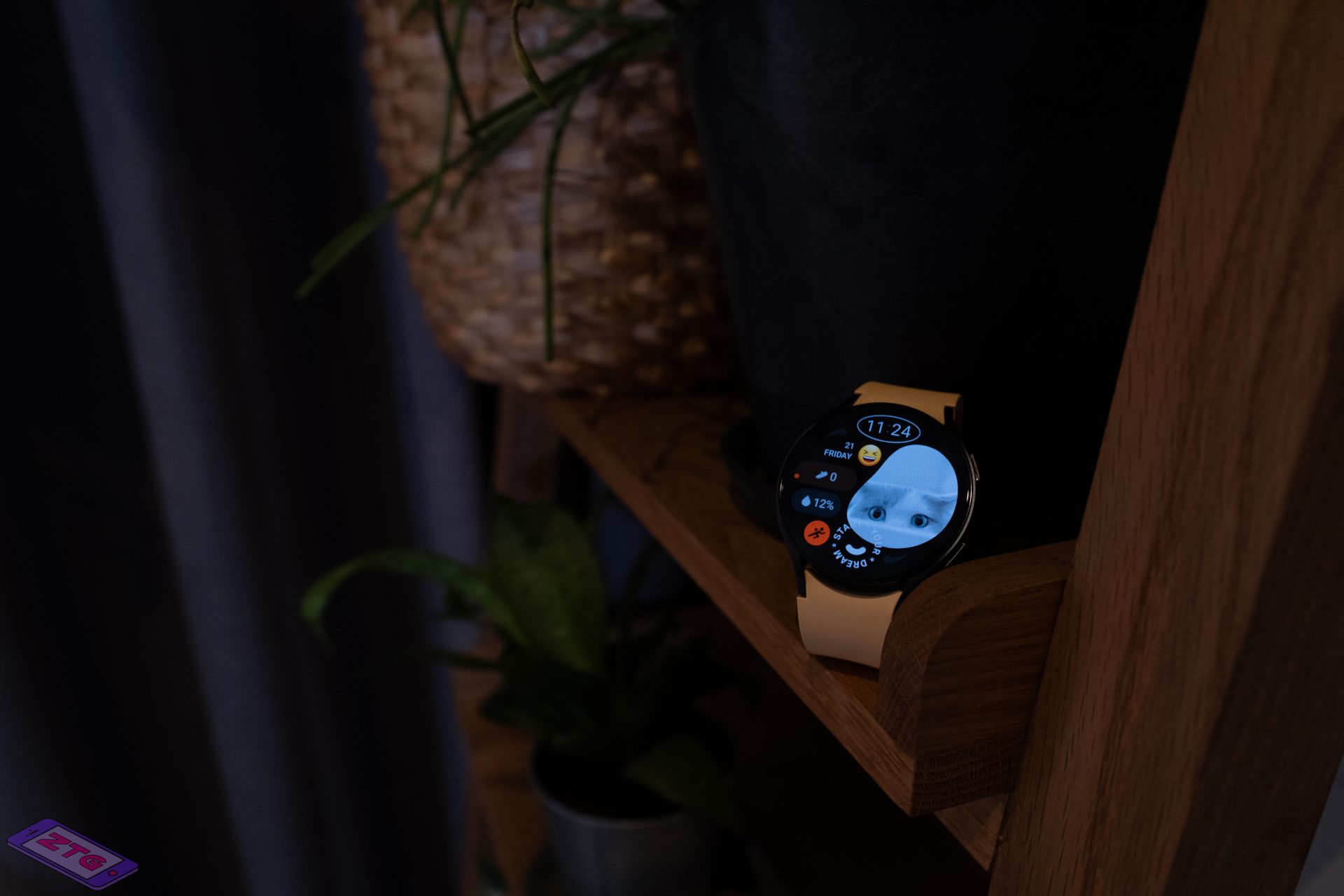 The Galaxy Watch 6 is a very easy-to-use smartwatch. It has a simple and intuitive user interface that is easy to navigate, and is also very responsive. Apps launch quickly and the watch doesn't lag or stutter. This is thanks to a bump in hardware. This time you're getting the new Exynos W930 chip, along with 2GB of RAM and the same 16GB of storage. In comparison, the Galaxy Watch5 had a slightly older Exynos W920 chip, which isn't a let down at all as there isn't much going on in WearOS that demands much stronger hardware, but the increase from 1.5GB to 2GB RAM is where it's at. You want to run between different apps with better speeds and efficiency, then you're going to need more RAM, which Samsung exactly did for the Galaxy Watch6.
With that out of the way, the Galaxy Watch6 can handles simple stuff like notifications, music control, and whatever apps you might find yourself downloading from the PlayStore quickly and smoothly. What's also for sure is its reliability as a fitness tracker, given that there's a dedicated Samsung Health app for you to download (or if you already have a Samsung device, it's already pre-installed). We'll cover that in a jiffy.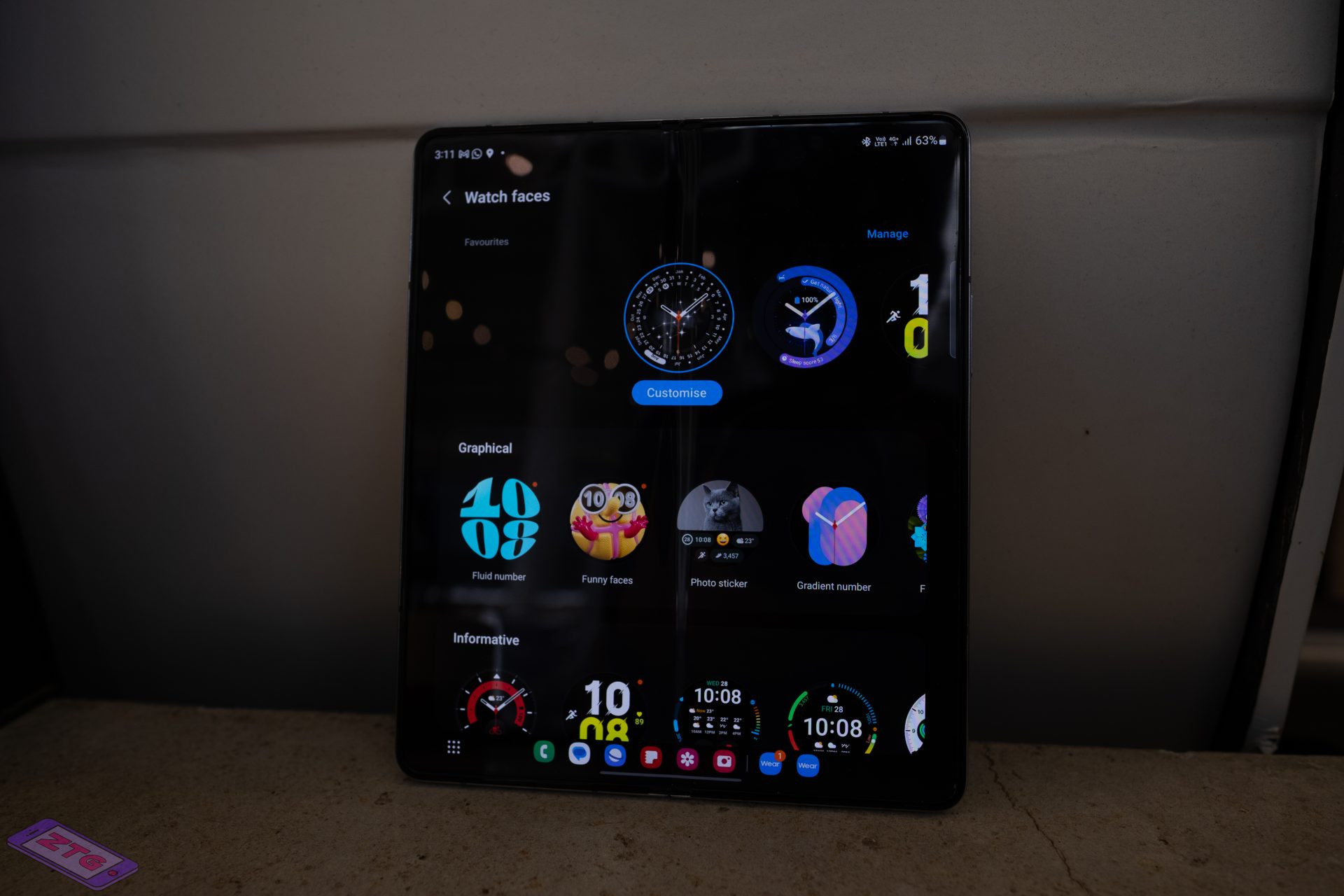 If the pre-installed watch faces don't appeal to you, then you can simply just get more from the Google Play Store. This opens a lot of doors in terms of customization and further encourages more designers to make more watch faces for Wear OS. On top of that, you can customize some of Samsung's own watch faces to your favorite color scheme, right down to what kind of complications you want your watch to have displayed.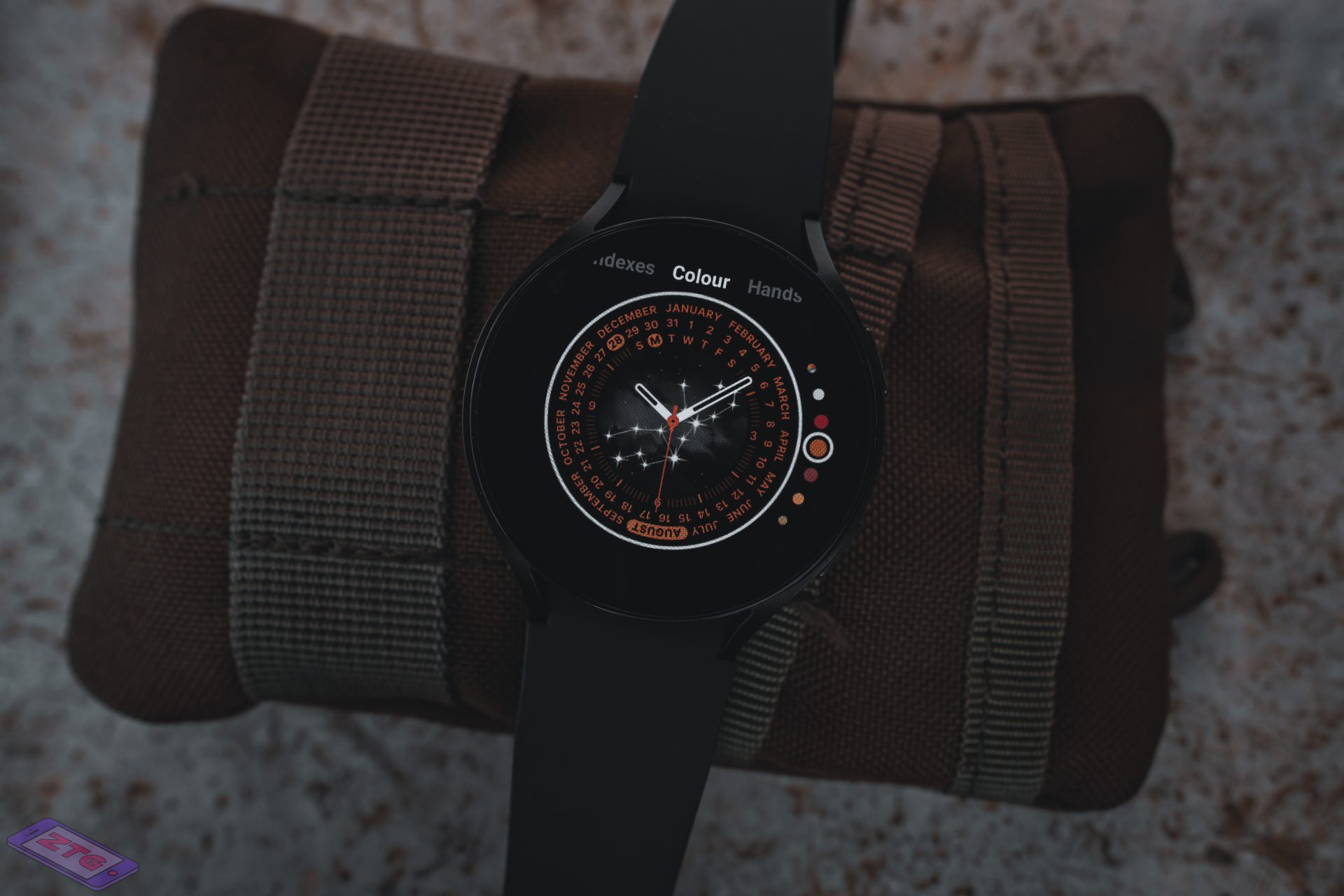 I actually turn off always-on, as I felt that this time around, tilt-to-wake was thundering fast, and it didn't feel necessary to leave it constantly on (and besides that adds to battery life too). The only time I had it on consistently was when I decided to open up Google Maps for navigation. We previously did not have access to Google apps on Tizen OS and now we can take full advantage of it.
As a Fitness Companion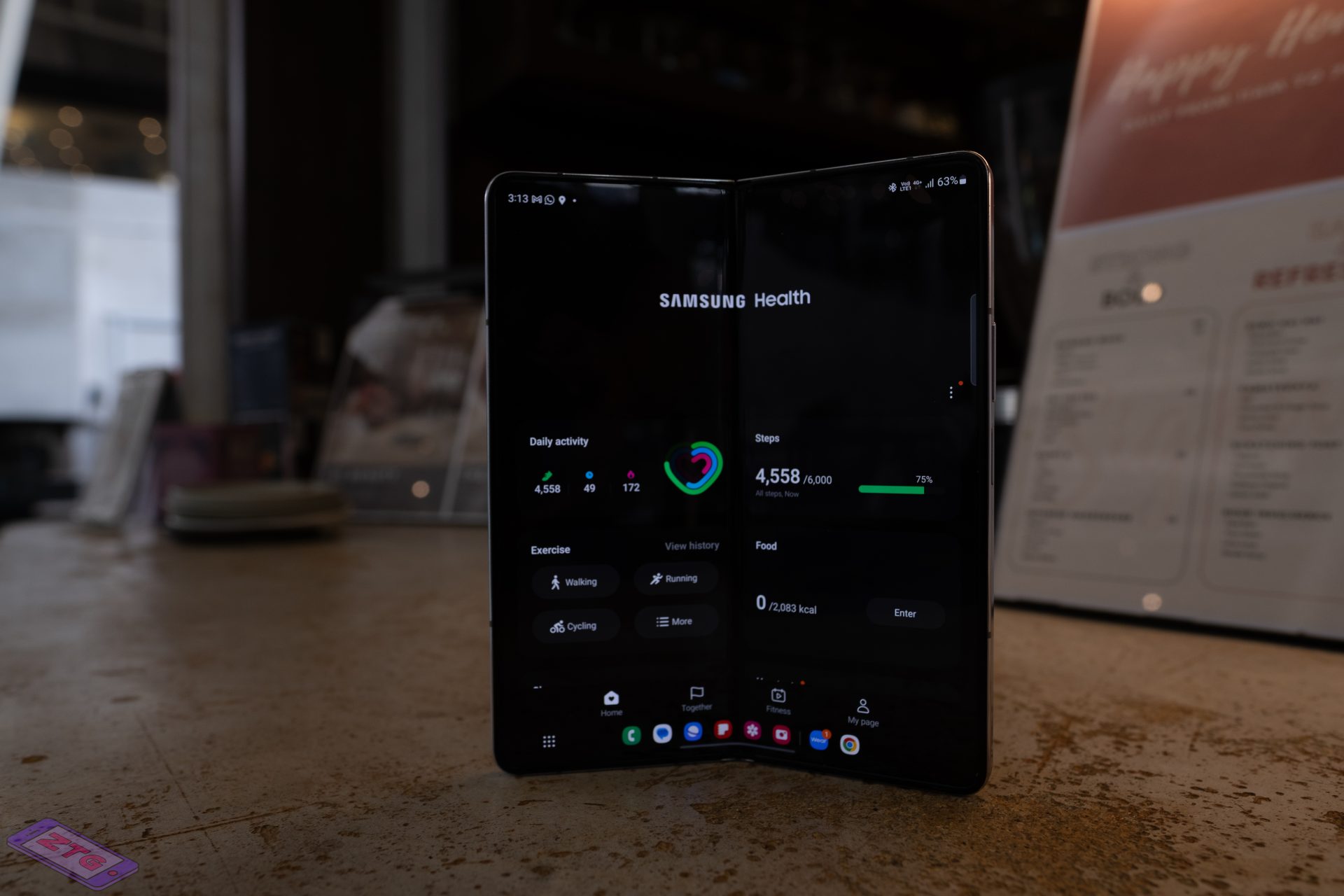 The 'BioActive Sensor' is here to stay, being Samsung's answer to health and fitness. This chip packs all 3 essentional wearable sensors into 1, taking care of reading your usual Heart Rate and Blood Oxygen monitoring. The BIA (Bioelectrical Impedance Analysis) monitors your blood pressure and detech Afibs (irregular heartbeat)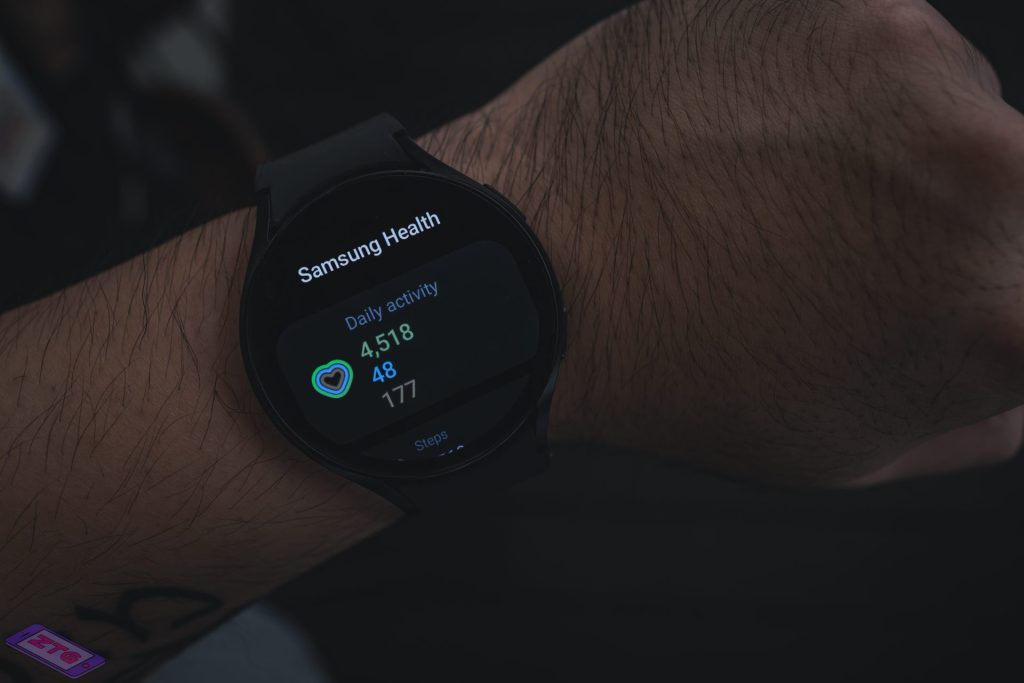 From here, you're able to record and get notified in-app when it does happen and you can take the next step to manage the situation. I didn't get to experience this just yet so I was only able to take this feature with a pinch of salt in terms of reliability (sorry for having an okay heart!).
How Do I Measure My BMI?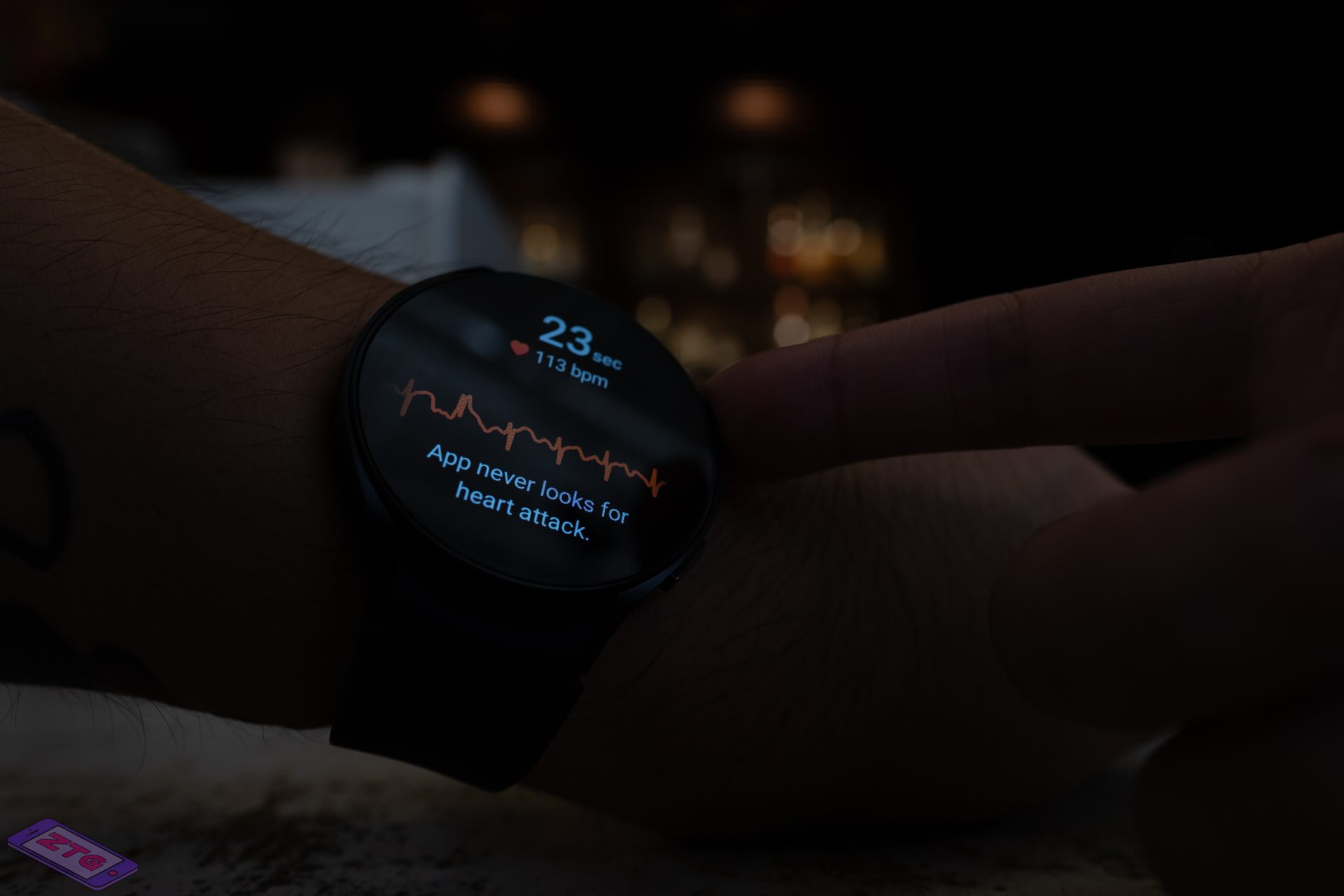 All you have to do is navigate to the app and you'll be asked to place your middle and ring fingers on the watch's side buttons for a few moments and it'll generate BMI data, complete with body fat and skeletal muscle metrics. Of course, you'll have to know and input your own weight and height during the setup process.
Samsung Health Is A Must Have
All health tracking data can only be recorded via Samsung's own Health App, and if you're a Samsung device owner you'll get an immediate advantage without needing to download too many extra plugins to get everything working.
It can be annoying at first, but if you're serious with your fitness tracking you'll just have to make do. There's over 80 trackable activities to choose from, and the beauty of it is you don't even need your phone. The Watch6 has its own GPS and baro-altimeter so data's tracked no matter how you set it up.
Battery Life
Compared to the Galaxy Watch 5, the Galaxy Watch6 gets a mild 15mAh bump (on the 44mm variant) in battery. With more RAM, a sharper screen and new CPU on board, I was worried about the battery life being worse than the former. Samsung claims that the Galaxy Watch 6 can last up to 40 hours on a single charge with normal use. This includes using the watch for fitness tracking, receiving notifications, and checking the time.
However, in real-world use, the battery life of the Galaxy Watch 6 will vary depending on how you use it. If you use the watch for fitness tracking more frequently, the battery life will be shorter. For example, if you use the watch to track a 30-minute GPS workout, you can expect to lose around 10% of battery life.
With everything from Always-on enabled, complete with an hour's worth of running and weightlifting data recorded and message notifcations, the Galaxy Watch 6 lasts a day and a half, and the essential bit here is, GPS was always-on, since I needed to punish that big battery to find its breaking point.
While you no longer need to charge daily, 2 days is still short if you asked me. A competitive edge is about 3-4 days in the realm of smartwatches, but I guess that's the caveat of having a dedicated operating system complete with the ability to download and install additional apps on top of a suite of numerous sensors for data gathering.
On the bright side, charging speed is fast. In my testing, the Galaxy Watch 6 charged from 0% to 100% in about 70 minutes using the included charger. This is a relatively fast charging speed for a smartwatch.
---
Samsung's Exceeded Expectations Here.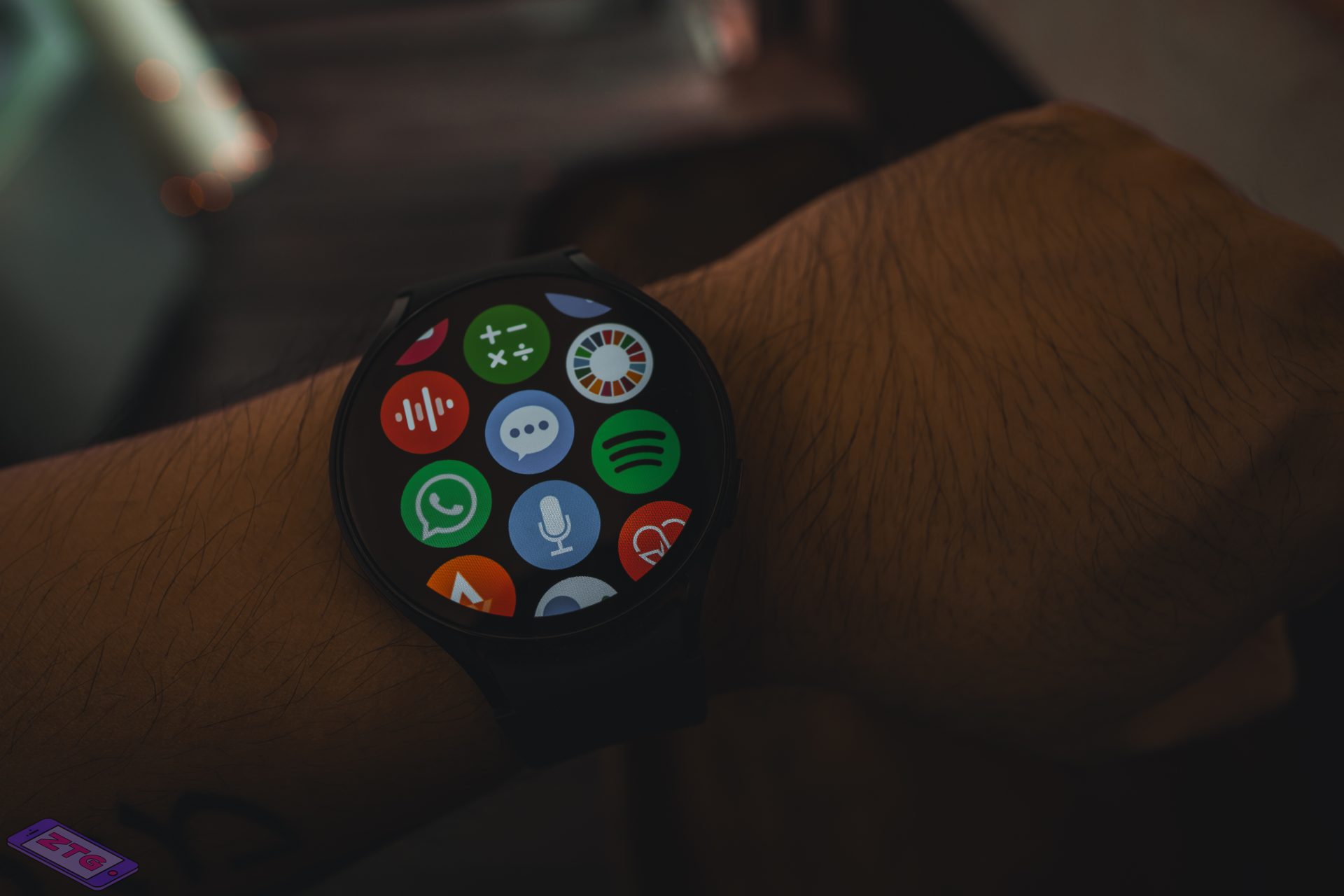 On the surface, very little has changed from the Galaxy Watch5 to the Galaxy Watch6. It's just like Samsung's approach to the Flip and Fold this year. Refinement over Redefining. The Galaxy Watch6 may be a fine watch but Samsung also did good on the Watch5 and especially the Watch5 Pro. The Watch5 retails for RM 849 – RM 999 for 40mm and 44mm respectively, and if you're on that literally line of RM 1000 and below, I'd say to pick up the Watch5 and you'd be none the wiser. If you have the budget of RM 1500 and above, you should go for the Galaxy Watch5 Pro which retails for RM 1599, slashed from RM 1899. Not only is it more feature packed, but it also had a digital rotating bezel and much longer better life, in which we have reviewed HERE.
Of course, the first line of customers that this watch should be for, are Samsung device users as the intergration is much better and catered towards their phones. It's a semi-closed garden ecosystem, so sticking to home ground is the best.
If you insist on going for newer tech, then the Galaxy Watch6 Classic would be a better deal at RM 1399-RM 1499, complete with a physical rotating bezel that would entice Watch4 Classic owners to jump to.