Xiaomi's 2022 pocket rocket
If you're wondering what kind of phone you'll get outta Xiaomi if you paid more than mid-range prices, then this is it. The Mi 12 and Mi 12 Pro are a pair of surprising phones that do really well in impressing you with its spec sheet, but real time performance might still be hindered by MIUI.
Good
Beautiful Display
New Design Language
Talented Cameras
120W Charging
Excellent portraits rear and front
Ungood
Mi 12 might be too small
Only 2x optical zoom
No dust / water resistance
Aggressive game throttling
---
Specs
---
CPU
Qualcomm SM8450 Snapdragon 8 Gen 1
Memory
[Mi 12]128GB+8GB, 256GB +8GB
[Mi 12 Pro] 256GB+12GB RAM
Display
[Mi 12] 6.28'' FHD+ 120Hz LTPO AMOLED
[Mi 12 Pro] 6.73'' QHD+ 120Hz LTPO AMOLED
Camera
[Mi 12]
50 MP, f/1.9, 24mm (wide), 1/1.28″
13 MP, f/1.9, 48mm (ultrawide),
5 MP, f/2.2, 115˚ (telephoto macro)
32 MP, 26mm (wide-selfie)
[Mi 12 Pro]
50 MP, f/1.9, 24mm (wide), 1/1.28″
50 MP, f/1.9, 48mm (telephoto
50 MP, f/2.2, 115˚ (ultrawide)
32 MP, 26mm (wide-selfie)
Connectivity
Bluetooth 5.2 ,USB Type-C 2.0, Wi-Fi 6e, Dual nano sim standby, 5G
OS
Android 12, MIUI 13
Battery
[Mi 12]
4500 mAh with 67W fast charging
50W wireless fast charging
10W reverse wireless charging
Supports PD 3.0, Quick Charge 4.0+
[Mi 12 Pro]
4600 mAh with 120W fast charging
50W wireless fast charging
10W reverse wireless charging
Supports PD 3.0, Quick Charge 4.0+
Available Colors
Blue, Gray and Purple
Retail Price
[Mi 12]
8GB/128GB – RM 2,899 (N/A retail)
12GB/256GB – RM 2,999
[Mi 12 Pro]
12GB/256GB – RM 3,899
Design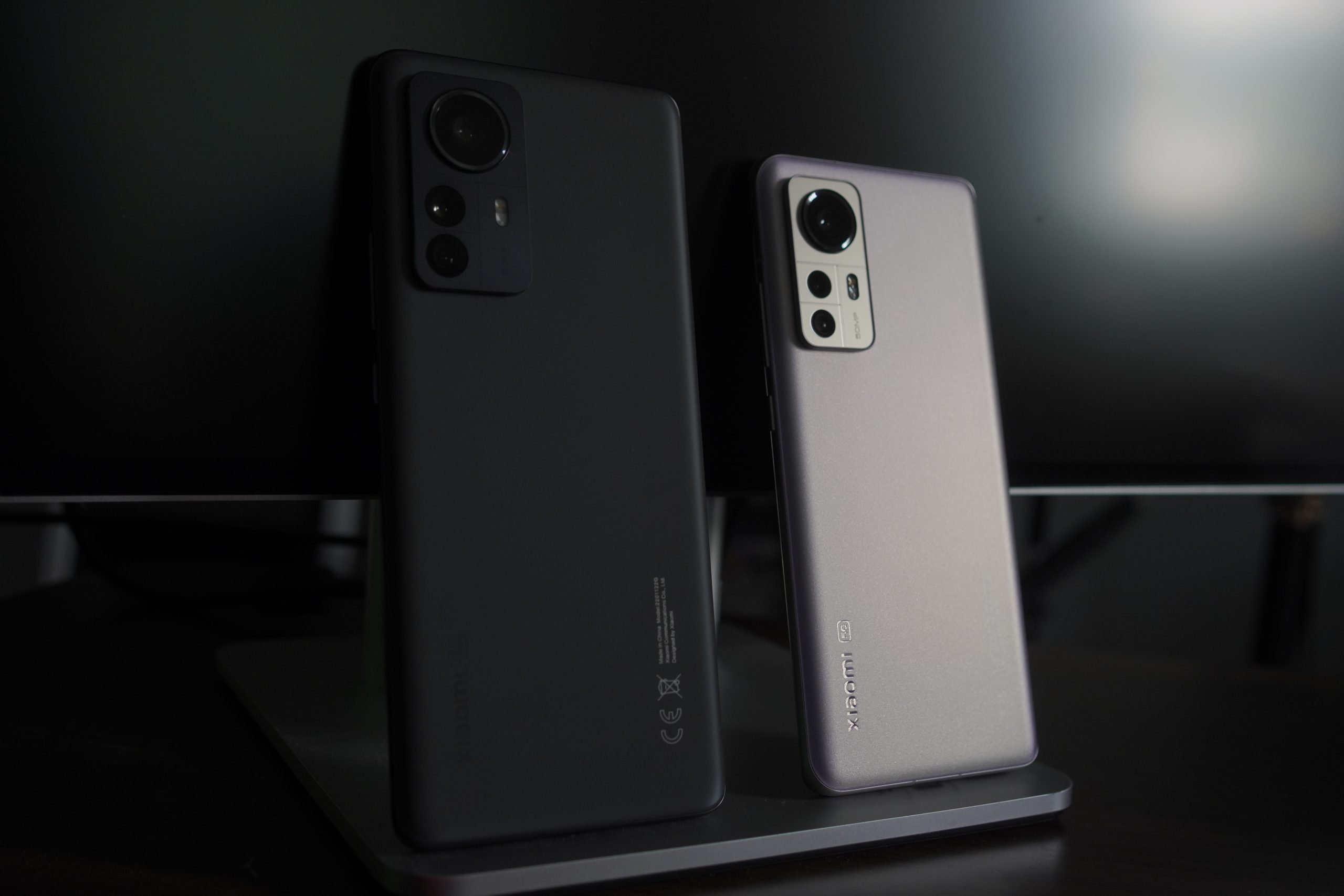 "Finally Unique"
When Xiaomi showed us how their next flagship looked, I was shocked. I expected it to look like a mildly changed Mi 11, but no. Instead it was a a design of its own, primarily curved at the back and at the screen. That's an age-old recipe, but Xiaomi managed to make its own twist out of it.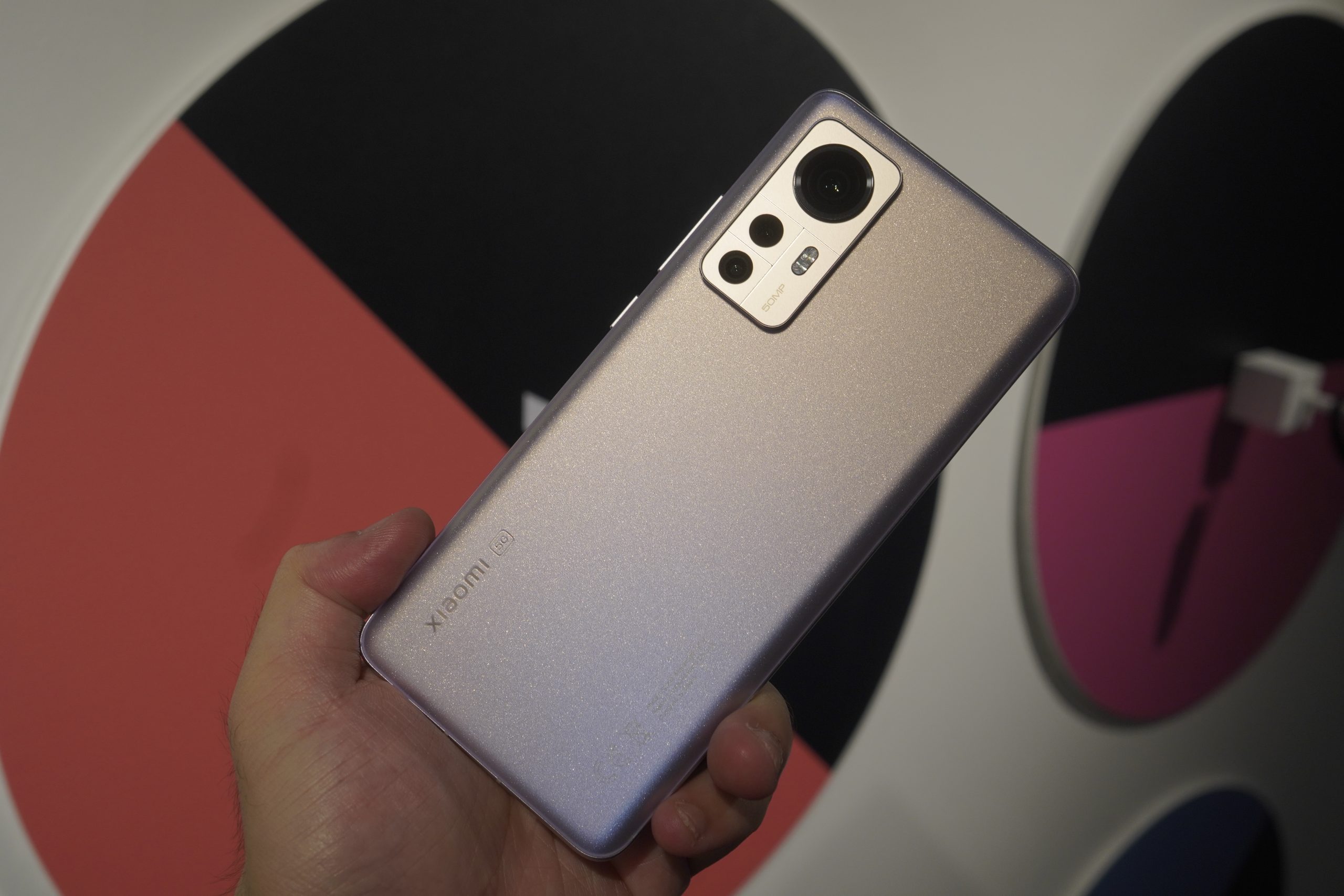 Both models come with a smooth, cooling metal finish (even though it's glass), with its most unique point being this rounded square camera module that stacks all sensors into squares that are seperated by lines, giving all the attention to that huge main camera, complete with metal ring. This ain't no leap in innovative design, but a leap into elegance, something Xiaomi had tried to do on with the Mix series back then.
As per usual, all buttons (power and volume rockers) are places on the right side, leaving the left free of anything but the antenna lines. Both devices feel small, thin, but heavy. It's really all metal and glass here, definitely a striving direction towards the premium treatment.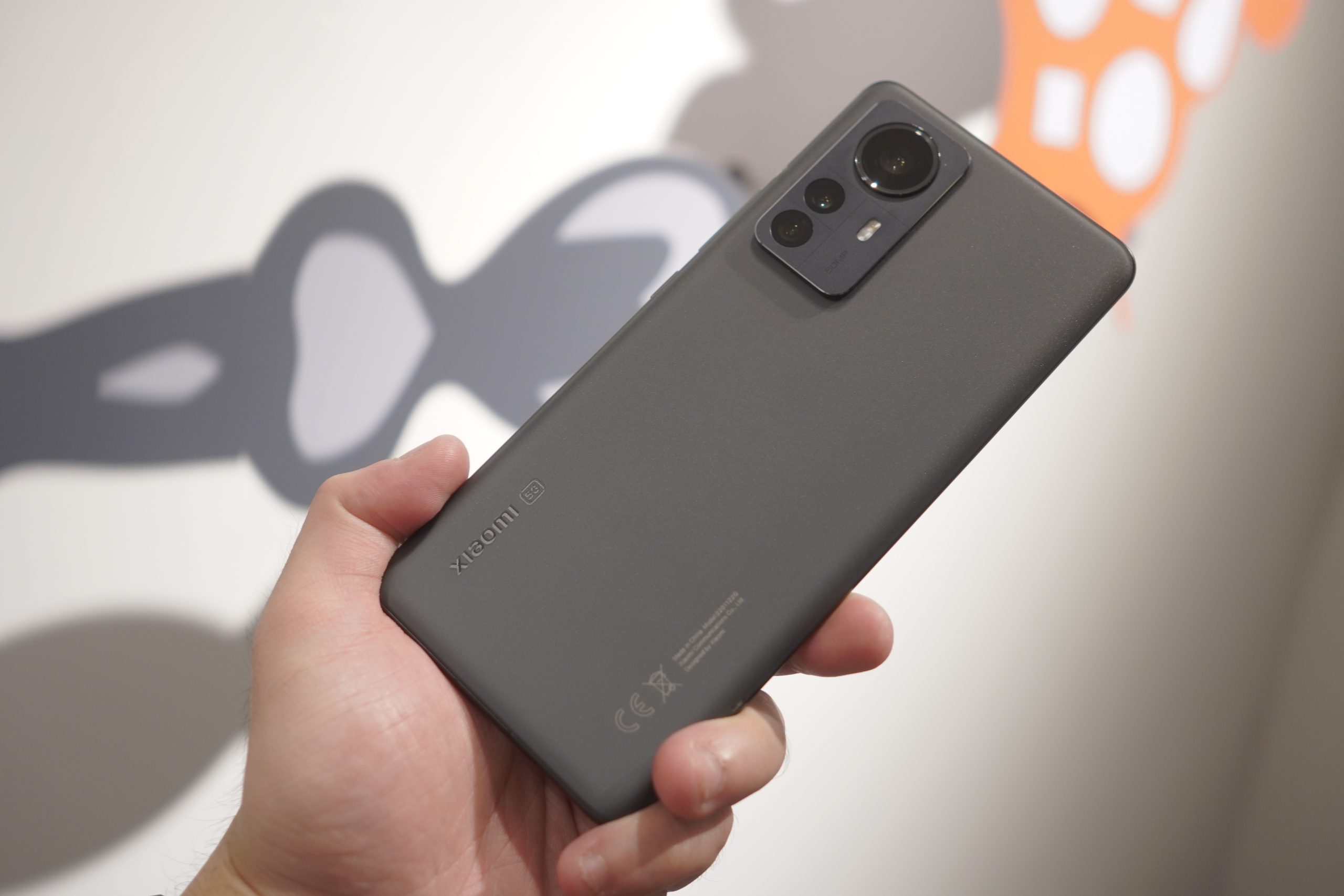 Both come with dual-firing speakers powered by Harman/Kardon, complete with branding logo at the top frame. You know what else is on the top frame? the infrared blaster. God I love this for my AC.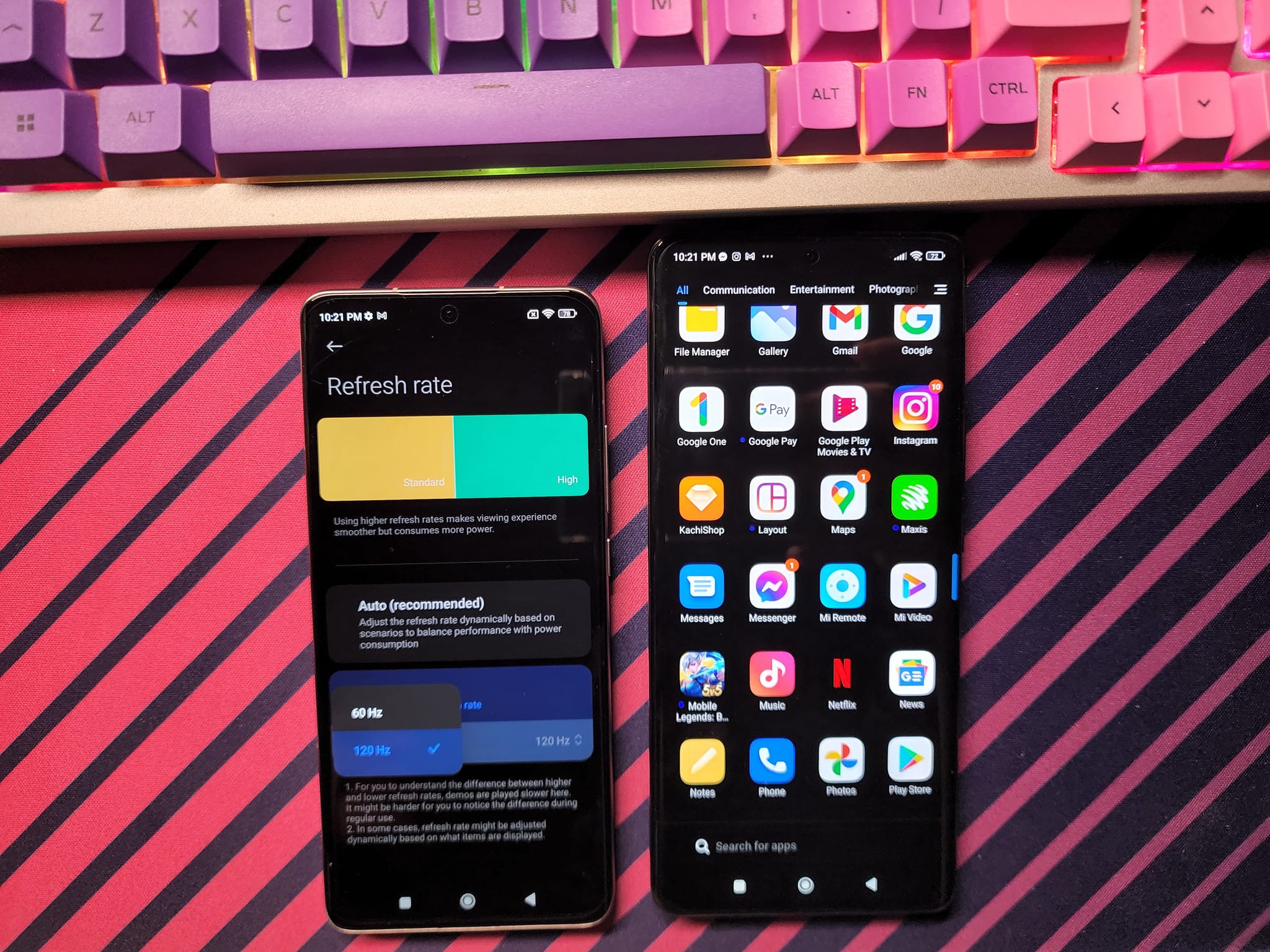 Enter the AMOLED's
Both the Mi 12 and Mi 12 Pro employ AMOLED panels that are little different. Obviously, the Pro gets the better bits, and it's the LTPO AMOLED panel.
An LT what now?
LTPO stands for low-temperature polycrystalline oxide. It's backplane tech for AMOLED screens that helps with dynamic refresh rate changing. Whatever you're doing on-screen, the LTPO panel is able to adjust to it on the fly, either making it go higher or lower depending on what you do. The benefit? you save a bit of energy. It's a premium supplement to AMOLED panels, so the Mi 12 Pro pretty much has a 6.73″ top-shelf display, bringing together a smooth experience while being power efficient.
This is important as the Mi 12 Pro comes with a QHD+ resolution on top of 120Hz refresh rate. The Mi 12 comes with a smaller 6.28″ AMOLED panel sans the LTPO goodness. It comes in a FHD+ resolution with the same 120Hz refresh rate. Now don't get me wrong, the AMOLED on the Mi 12 dynamically refreshes too, its just simply not as efficient in doing so as compared to the Pro. Either way, there's also the matter of size preferences. They're about 0.45″ different from each other, and the Mi 12 is definitely suited for smaller hands.
They both feature great displays that produce rich colors and silky blacks. Gaming or not, the experience is smooth and sharp.
Work & Play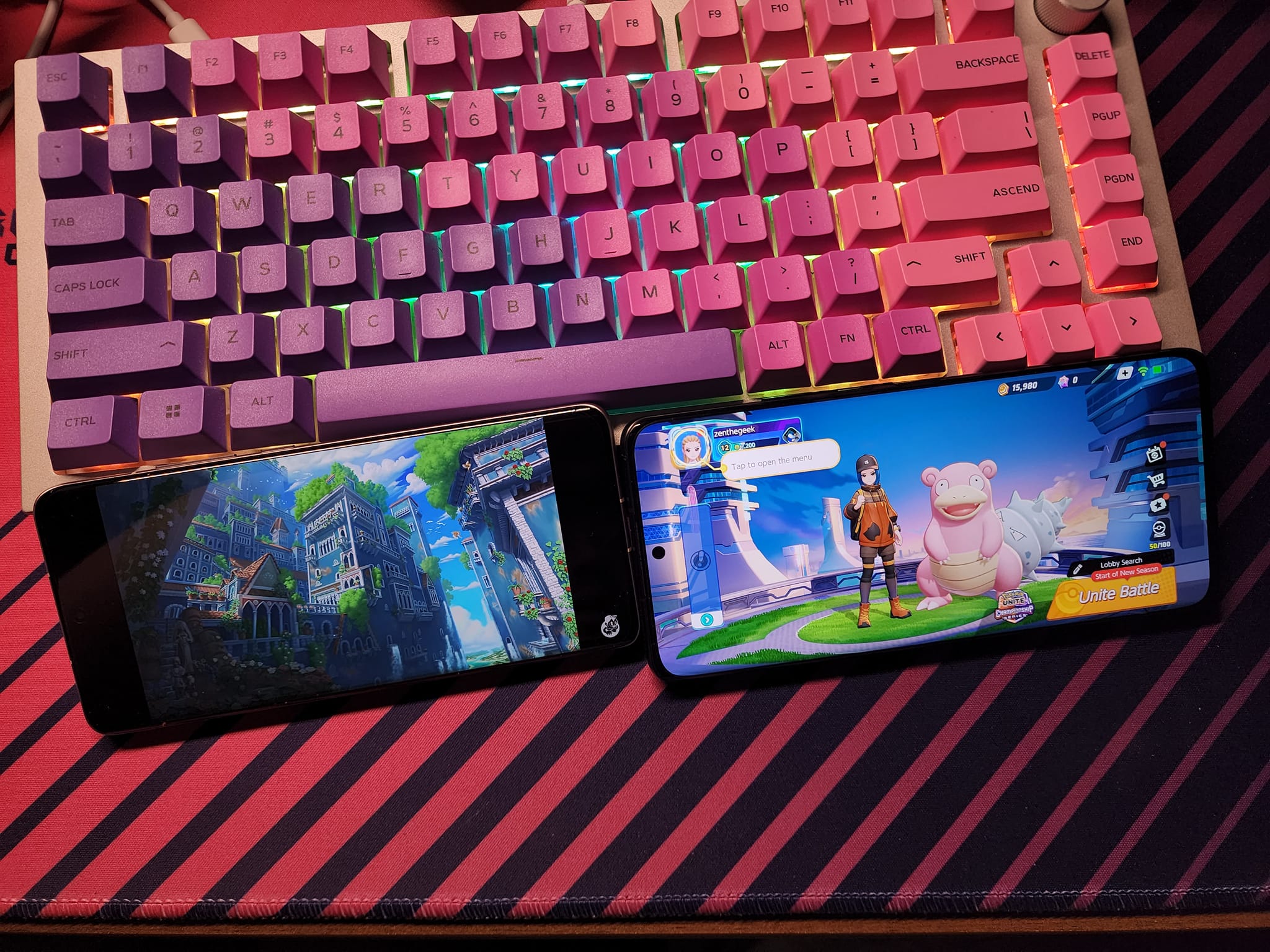 Both Mi 12's pack Qualcomm's Snapdragon 8 Gen 1 chipsets, and depending on which variant you choose, 8GB or 12GB of RAM.
Daily routines of YouTube, social medias and texting is nothing for these devices. Gaming was wildly good, but strangely really hot after awhile, especially on the aluminum frames on both devices. I don't recommend playing games on this device for more than 1 hour to be honest, as the heat led to some visible throttle and it was almost too hot to touch.
The advertised vapor chamber complete with graphite sheets can only do so much, and almost no phone out there (other than gaming ones), can handle such intensity and back-to-back gameplay. But this is just the longevity and duration we're talking about here. What about the frames?
Well, both phones didn't seem to have any issues obtaining high refresh rates as long as we're playing games capable of doing so. COD Mobile, Mobile Legends and the like have no problem pushing the limits to 90-120Hz with all graphical detail maxed out. For games like Wild Rift you could only get 60FPS with no option to go higher. Genshin Impact was very underwhelming, averaging about 35 FPS on high, and up to the high 50s if you turn it all down. Even when it it were as such, you'll still dip to the high 30s when you're doing some intense fighting.
Mediocre Battery Life, But Fastest Recharge
No matter which model you pick, the Mi 12 series at this point did not go great in lasting the whole day, with the Pro occasionally lasting shorter than its younger sibling (slightly). From this stand point I'd like to think it's more of the OS optimization side rather than the hardware side, since competitor brands are also using a the exact same chipset.
Capacity wise it also falls short of 5000 mAh, with the 12 Pro having 4600 mAh, which is only 100 mAh more than the 12 which stands at 4500 mAh. With everything from 120Hz, resolution and app usage cranked to the max, we saw the Mi 12 Pro lasting from morning till the early night before it needed a top-up from 8%. The exact same parameters were performed on the Mi 12, and it lasted marginally longer, from early morning to midnight with a balance of about 15% left in the tank.
For busy and messaging heavy individuals, it seems like the Mi 12 is the way to go. If you can't compromise with a small screen, the Mi 12 Pro would be a better choice here but with a mild sacrifice on screen on-time.
To be honest, this shouldn't be a turn-off for anyone considering just how fast either of these devices charge back up. With the Mi 12 Pro, you'll get 120W of charging goodness which tops up a near empty tank in 18 – 22 minutes. Why the range? it's because of Boost Mode. Boost mode needs to be enabled in the settings, which will then charge the Mi 12 Pro at maximum possible speed, bringing that down time to a mere 18 minutes which is insane. Without it being turned on, it's a 4 minute difference which would be negligible unless you're in a great rush where every minute mattered.
As for the Mi 12, the charging speed provided by the included brick is 67W, which takes about 45 minutes to charge an empty tank. This may not be as fast but it is still a good close 2nd in the market, where it is currently dominated by its big brother.
Either way, we felt kinda concerned on battery health and these insane speeds, since it's factual that it could damage the battery due to the generated heat. However, we found that the charging process was not as hot.
---
Camera System time.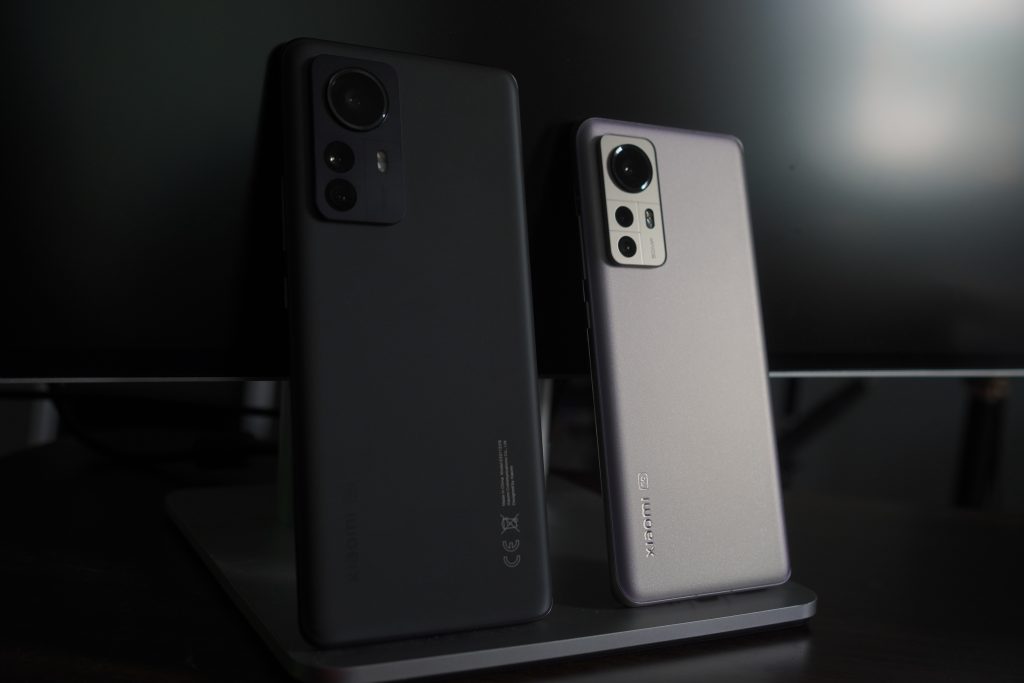 The camera systems of both Mi 12 and 12 Pro come in differently, with the best sensor being the main 50MP wide shooter and 32MP front-facer that these two siblings happen to share. It's the secondary lenses that greatly set them apart, and with varying results. We will be comparing how they fare based on sensors that are of the same category, and then only to the sensors that set them apart ( which would only be the telephoto zoom on the Mi 12 Pro and the telephoto macro on the Mi 12).
Standard Wide Angle
Mi 12 Pro

Again, both phones pack the exact same pixel count at 50MP, but the Mi 12 Pro packs the new Sony IMX707 sensor with a delicious f/1.9 aperture. Under almost all conditions of lighting, it showcased excellent detail and colors with barely any noise, and this level of quality also poured into the ultrawide side of things. Autofocus locks well and truly there were plenty of good things to say about this main sensor.
Even in lowlight conditions the promised level of detail was delivered, but it also struggled with shadows, adding some unwanted grain and some casual amounts of artifacting that befits what we call "smartphone camera limitations".
Mi 12

The Mi 12 employs a slightly older IMX766 sensor, but don't let the age fool you. It's a golden sensor that's also seen on OPPO's Find X5 Pro on the newer side of things. It performed marginally similar that the Mi 12 Pro, delivering impressive results all across the board with the same weak link towards shadows in lowlight. As much as these 2 do a great job at brightening up dim scenes with color and detail, grainy noise is still an inescapable fate no matter how much R&D has been invested into the innovation.
Ultrawide Angle
Mi 12 Pro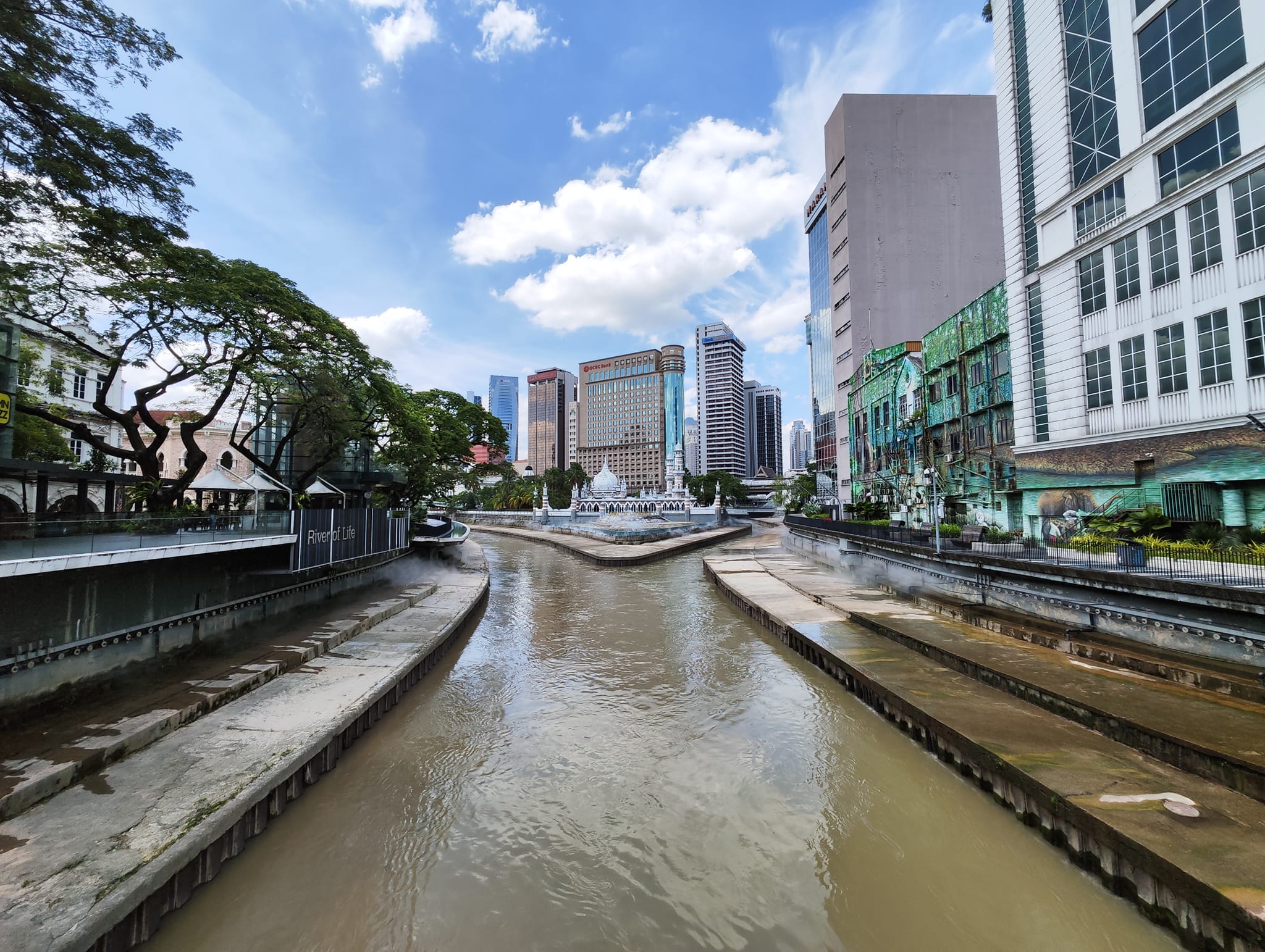 Coming in at the same 50MP, the Mi 12 Pro's ultrawide sensor has a tight, 115 degree field of view. It's not as wide as some phones that offer even up to 150 degrees, but I'm super fine with it considering that this level of framing has definitely less distortion, so less AI work means more natural looking shots with high sharpness retention.
Shots were surprisingly pleasant, with great dynamic range and detail that rival even some of Samsung's finest. Noise was really low as well, and at this point it's hard not to be particular about the grain in the shadows. I am going to probably ignore it at this point. Xiaomi's new "Image Brain" works well, ultrawide isn't oddly distorted in any way and it's definitely flagship grade.
Mi 12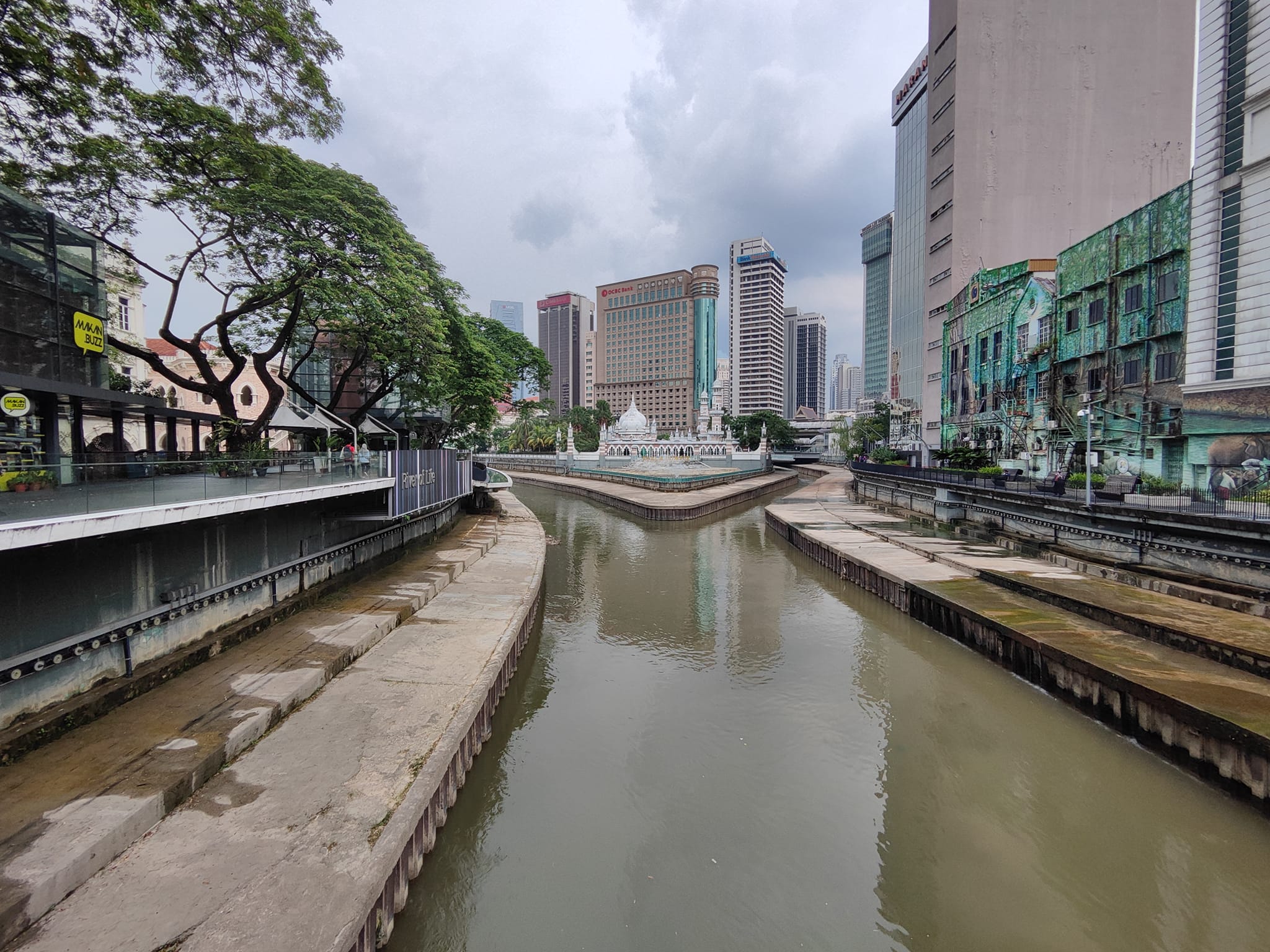 The Mi 12's ultrawide pales in comparison to the Pro, offering less detail and sharpness but still manages to out-do a lot of RM 2K – RM 3K tier smartphones in the category. It loses to the S21 FE, as I've noticed the lack of detail here especially when zooming in for observation. It just seem a little too soft for my liking at times, which means that in order to achieve excellent ultrawide shots with the Mi 12, you'll be relying on only the best of the best lighting to execute.

The Telephotos
Here the Mi 12's start to deviate, by having 2 different telephoto lenses. The Mi 12 Pro utilizes a 50MP telephoto capable of 2x lossless optical zoom, whereas the Mi 12 packs a 5MP telemacro shooter instead.
Mi 12 Pro – 50MP. f/1.9 2x Optical Lossless Zoom
Here, it's pretty straightforward. You can take great 2x zoom shots right off the bat, with anything beyond being digital. In the eyes of the average consumer, it's considered kinda weak, since there are competitors in the flagship tier giving between 5x – 10x opticals, and 2x should be considered basic. You'd be right to feel the same too, but then, let's focus on what we're given first.
The 2x zoom shoots really well, especially in portrait. I feel that we have a better sense of control and setting when it comes to 2x over 3x, so the distance is more manageable and taking portrait shots in public would look so awkward.
At 10x, it's pretty much a one-way ticket to noise and sheer softness. The focus seemed to take great difficulty in locking in, so landing the perfect shot here will take some times. Colors still seemed well preserved and represented so there's that going for them at least. It definitely underperformed to the likes of team Galaxy here.
Mi 12 – 5MP. f/2.2
Now, this ain't your cheap, run-off-the-mill, zero effort 2MP macro camera. The Mi 12 packs a high quality macro lens that zooms into subjects well and locks onto them quickly. It's not mindblowing, the output, but it's definitely among the top performers if macro cams are concerned. The autofocus hunted so well, and it really didn't feel like a cheap filler lens that Xiaomi put in to complete the triple setup quickly while cutting corners.
---
Nice but Soft Selfies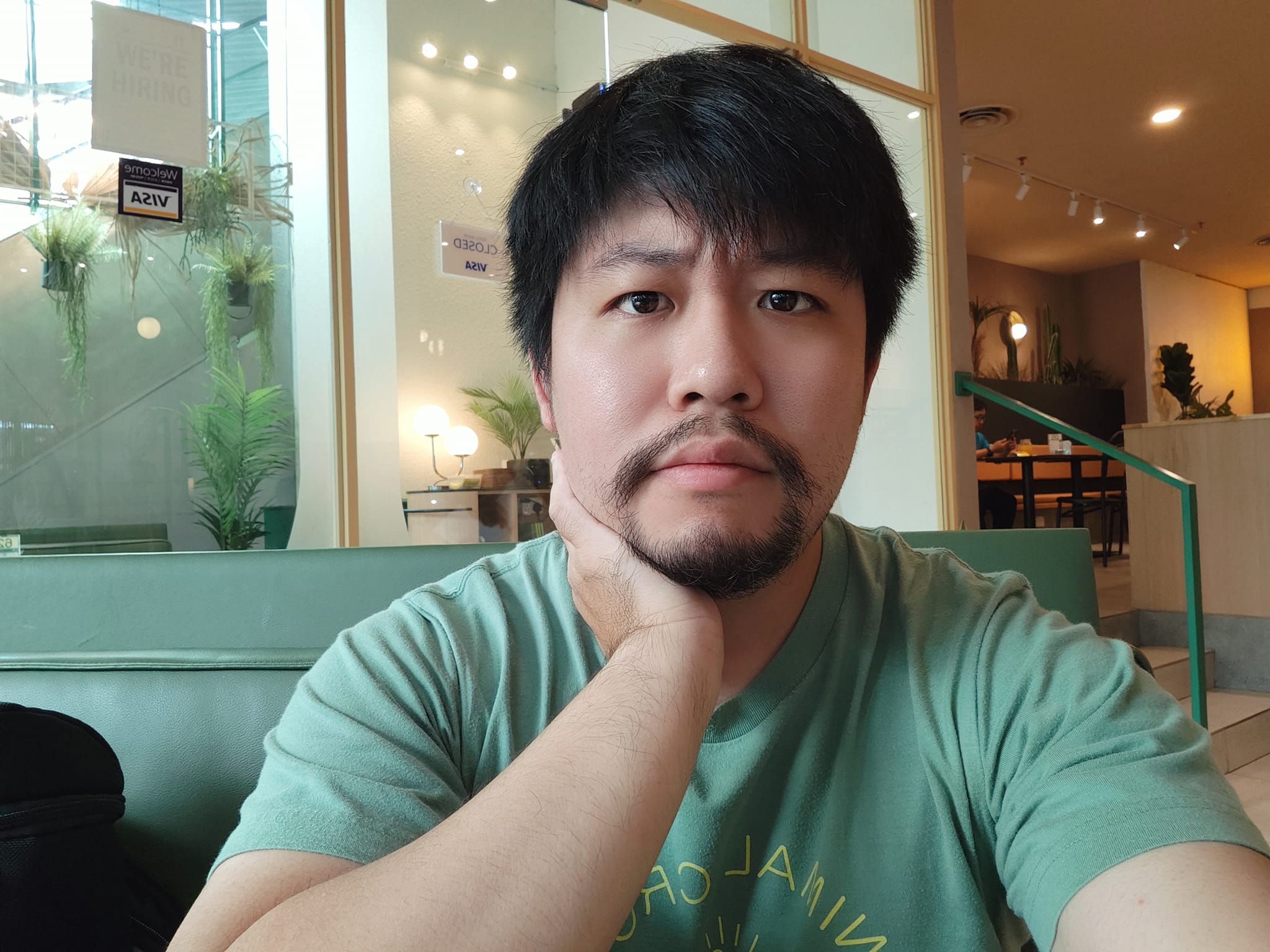 One thing that carries forward in the Xiaomi recipe for selfie shooters would be good post processing and dynamic range. Shots look generally good, being 32MP selfies that output to 8MP. Under sunny lighting shots were sharp and pretty, but once that lighting goes down even a few smidges would instantly turn things really soft.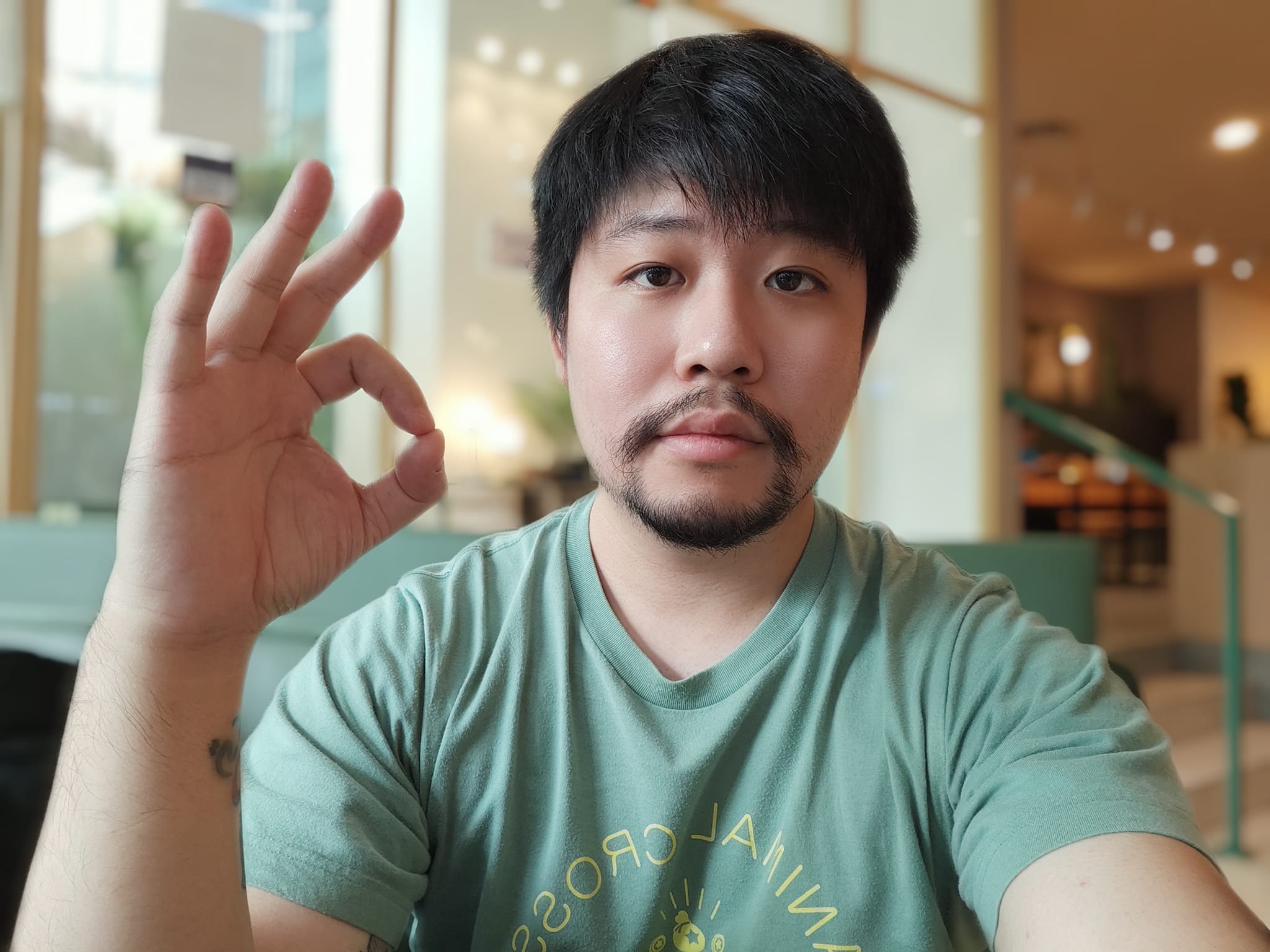 Like every other Chinese phone, beauty filters are available by default, but you can turn it off if you see yourself more in a realistic perspective.
If you love your portraits, be sure to take care of your lighting, as choosing either phone lands the same outcome in this respect.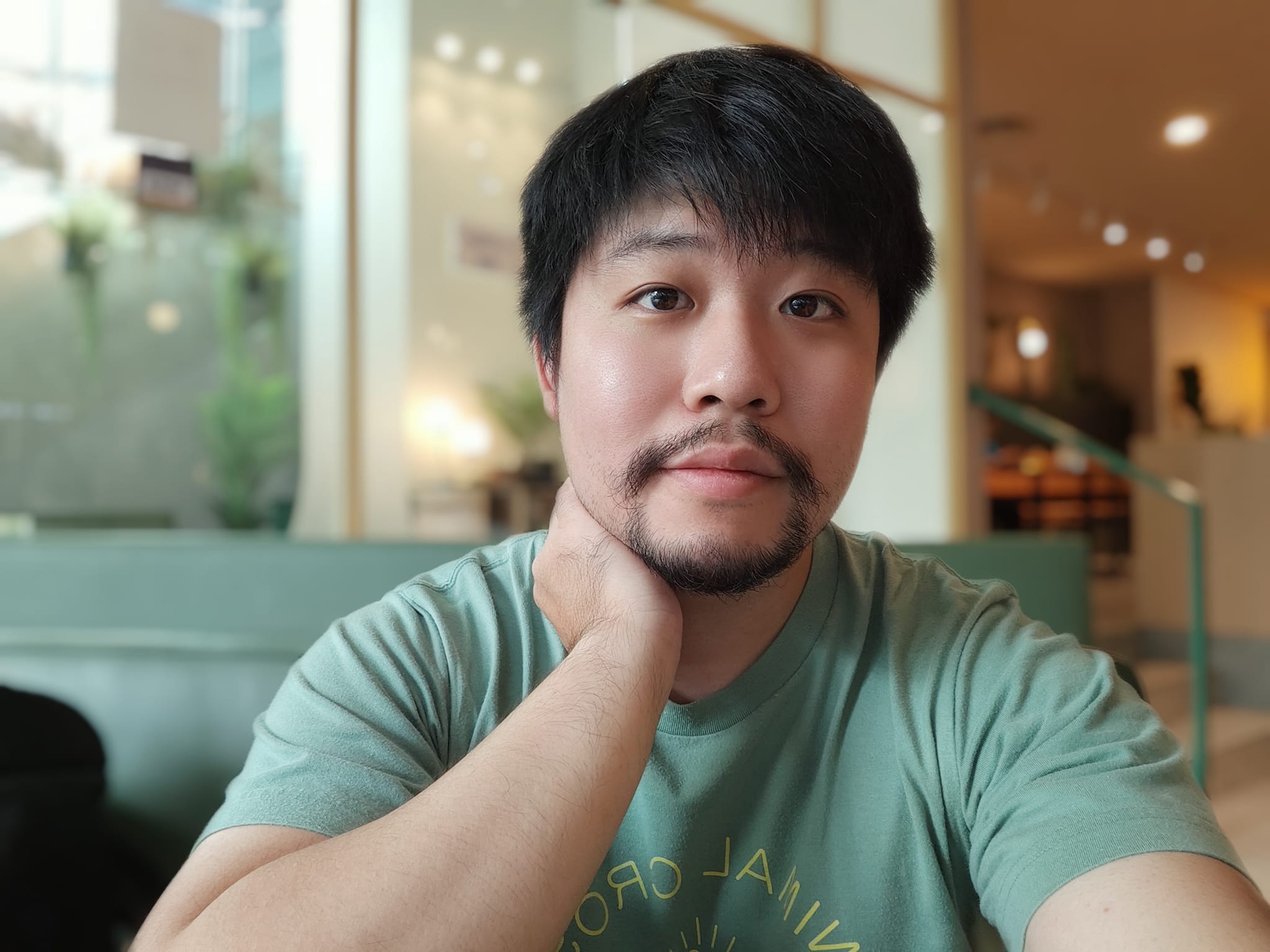 You can see separation is good and the bokeh is near-perfect soft with minimal ghosting. Ace job Xiaomi!
You can be rest assured that both Mi 12 and Mi 12 Pro camera systems can be relied on for day-to-day shooting. It's a good leap but not enough in zoom to wow flagship-seeking folks
---
Value Focused, Top-Shelf Hardware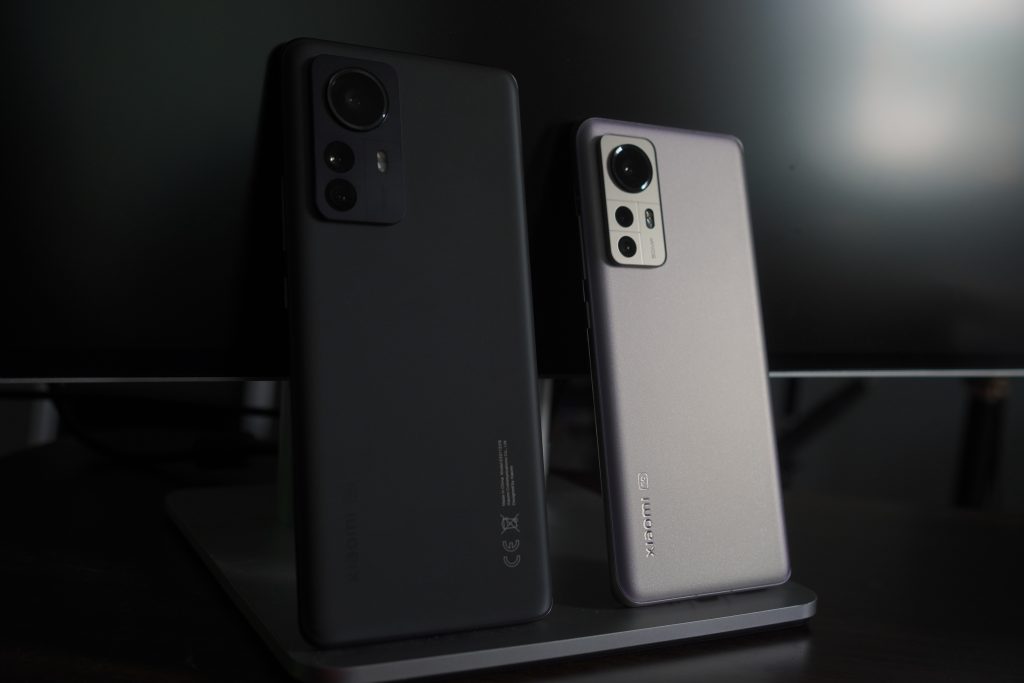 The Xiaomi 12 series made an impressive entrance into 2022, vying to be among the top phones for the year. Such an aggressive spec sheet whilst remaining below RM 4000 is no small feat. Daily performance surely rocks but as of now Xiaomi still has a long way to go fixing up the thermal throttling that this series is stressing with.
If you can look past the zoom limitation as well as lack of autofocus on the ultrawide, it is actually a great camera phone that's pocket friendly with one of the best displays we've seen so far. We also can't praise the battery life, but you'll definitely forget about it knowing that it charges back up in mere moments for you to get going again.
It's definitely a good contender to be 2022's top 3 smartphones, offering a solid package that still has a lot of potential to improve over time through quality of life software updates.