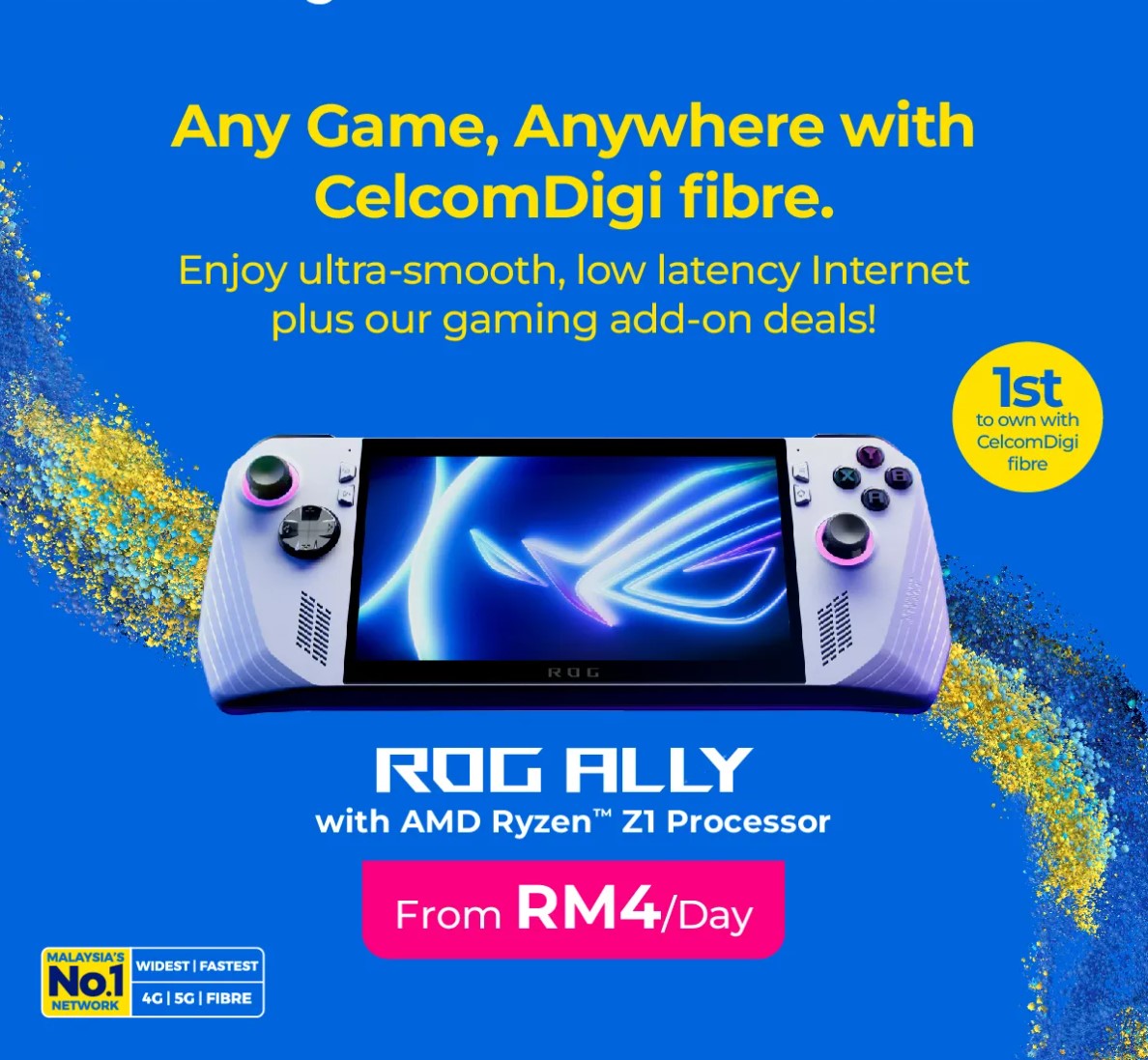 CelcomDigi Berhad (CelcomDigi) and Republic of Gamers (ROG) Malaysia today announced a strategic partnership to bring the best gaming experience to Malaysia's gaming community. This partnership kicks off with the launch of the ROG Ally with AMD Ryzen Z1 Processor, which is now exclusively available to CelcomDigi fibre customers at only RM 4 per day.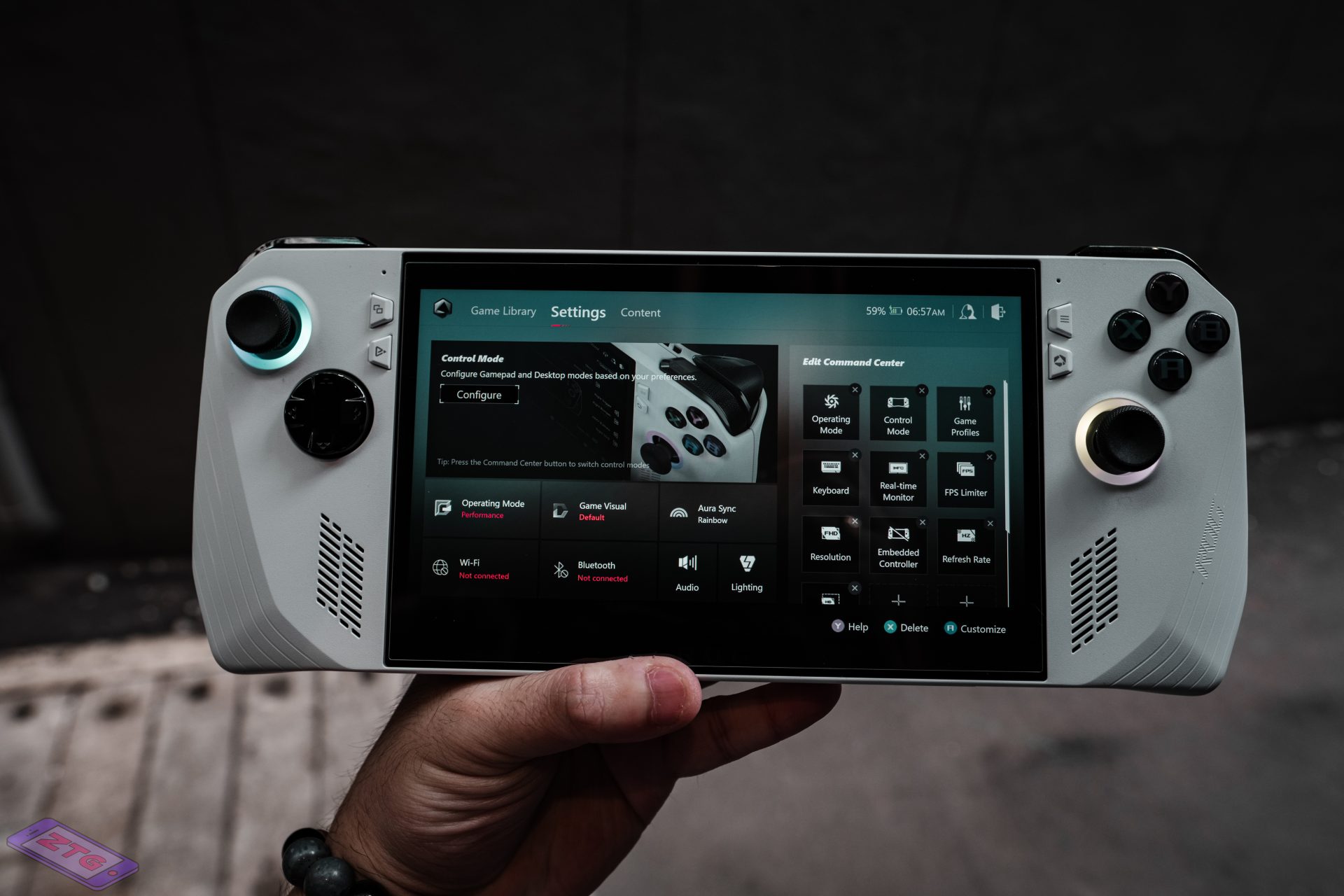 The ROG Ally is a powerful and versatile handheld gaming PC that runs Windows 11 and is powered by AMD's latest Ryzen Z1 Processor, a 6-core 12-thread Zen4 CPU, and next-gen RDNA 3 graphics. It also features a 7-inch FHD 120Hz display and weighs just 608g, making it perfect for gaming on the go.
In addition to the ROG Ally, CelcomDigi is also offering its customers a 3-month PC Game Pass subscription and access to EA Play with the purchase of the device. This gives gamers access to hundreds of PC games, including day one blockbusters like Forza Horizon 5, Pay Day 3, and Lies of P.
To complement the ROG Ally, CelcomDigi has also recently launched its fibre-to-the-room solution, which delivers ultrafast, seamless Internet speeds of up to 1Gbps to every room in the house. This eliminates blind spots and ensures that all users in the household can enjoy the best possible gaming experience.
"We are excited to partner with ROG Malaysia to bring the ultimate gaming experience to our customers," said Idham Nawawi, Chief Executive Officer of CelcomDigi. "The ROG Ally is a powerful and versatile gaming PC that is perfect for gamers of all levels. And with our fibre-to-the-room solution, gamers can enjoy the fastest and most reliable internet connection possible, so they can focus on their game and not their connection."
"We are thrilled to partner with CelcomDigi to make the ROG Ally more accessible to gamers in Malaysia," said Lenard Ho, Head of ASUS Malaysia. "The ROG Ally is a powerful and affordable gaming PC that is perfect for gamers on the go. And with CelcomDigi's fibre-to-the-room solution, gamers can enjoy the ultimate gaming experience with seamless internet connection."
Customers who subscribe to CelcomDigi fibre 300Mbps and higher plans can now purchase the ROG Ally at any Celcom BlueCube, Digi shop, or partner shop nationwide, or online via CelcomDigi Online Store. For more information on this offer and to score up to 50% savings on fibre and mobile plans for the best, seamless gaming experience, please visit http://fibre.celcomdigi.com
You can also check out our review on the ROG Ally Z1 Extreme variant HERE