The Redmi Buds 3 is a small pair of true wireless buds with a whole lot of thump. The outlook is unassumingly dull but it's able to push just a little too much bass, which means bassheads that are looking for such a pair of bassy buds could probably call this home.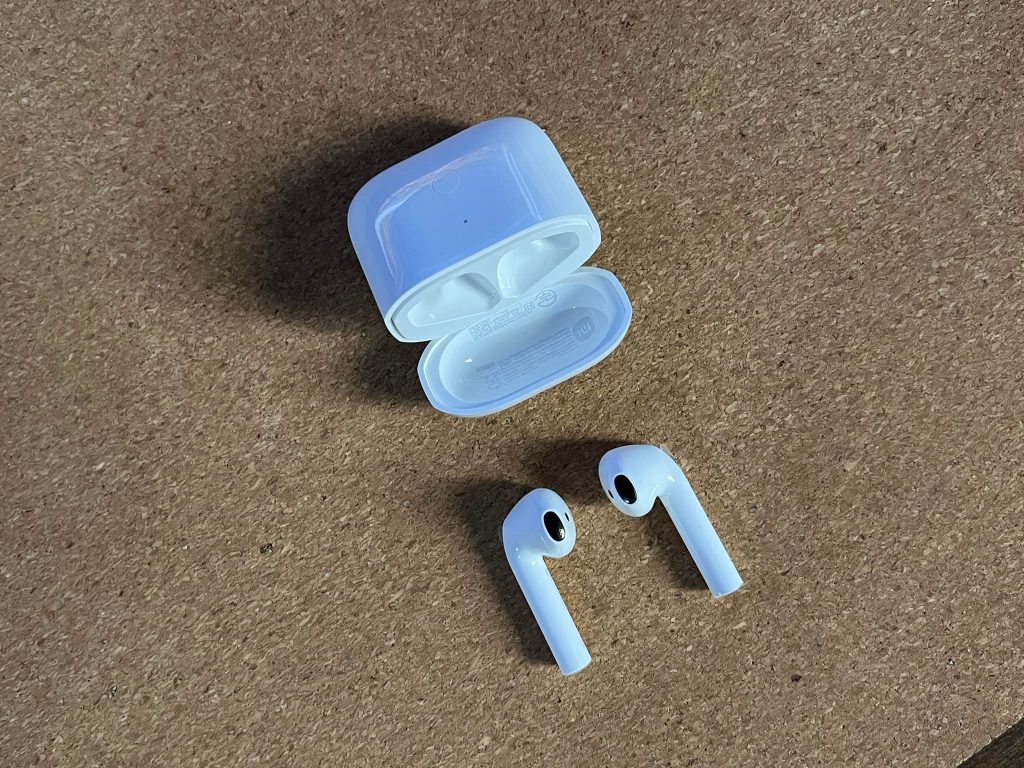 ---
A Design That Everyone's Seen
At first glance, you can see that the Redmi Buds 3 doesn't offer an interesting design whatsover. It's a rounded pebble case design in a glossy white color scheme. The buds follow suit, with the same matching rounded boxy design as the case.
The case is charged via Type-C and the lid opens on one end of the device. The charging LED and pairing button are located at the back. There's no automatic pairing so you'll need to press and hold the pairing button for a few seconds and see the LED blink to find it discoverable in your Bluetooth settings. It's a painless process so there's nothing to complain about there.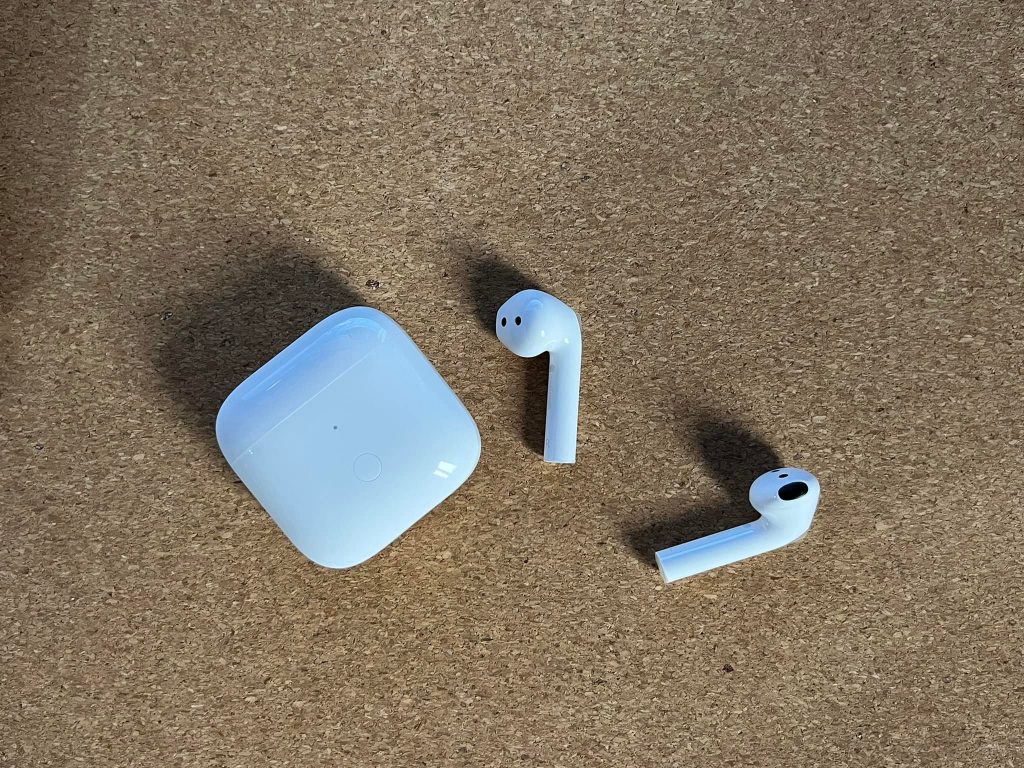 If you're on a Xiaomi device, you'll be greeted to a pop-up animation displaying the bud and case battery life, as well as a greeting that your Redmi Buds 3 have connected and that you're ready to party.
"Semi in-ear, with maximum comfort"
Each bud weighs about 4.5 grams, so it's extremely light on the ears and easy to forget that they're jammed in your ears for a long time. The rounded cavity of the buds make it a semi in-ear fit, which to me is very comfortable. The stem isn't terribly long so it doesn't look like a huge distraction to the outside eye. There are sensors in the cavity as well, which houses an infrared sensor that can detect when the buds are being worn or not.
Inside the buds house the Qualcomm QCC3040 Bluetooth chipset, promising longer play hours thanks to lower power consumption. The chipset plays through 12mm dynamic drivers, which do sound excellent on paper.
The Daily Listen
With a RM 139 price tag, I had buried my expectations that audio playback quality wouldn't be any good. Much to my surprise, the Redmi Buds 3 managed to be actually "just" usable, especially if you're into thumpy bass music. The 12mm drivers really do take advantage of their size, offering an extreme level of bass which complemented my workout playlist completely.
Other than the bass, everything else in terms of profile were either flat or lacking, particularly in vocals and treble. It's definitely not for the likes of my other playlists, as I tend to listen to a lot of rock and vocals. These earphones made me forget about most instruments except the drums, and yup, that's me stressing again at how much bass these buds produce.
However, as thumpy as it goes, the silver lining is that because it's a semi in-ear design, there isn't a proper seal to you'll still be hearing external sounds which can offset the total listening experience. If they were fully in-ear, the bass might just pop a vein in my brain. he Qualcomm QCC3040 chip used in Redmi Buds 3 supports aptX Adaptive encoding, which can adaptively provide low-latency and high-fidelity music experiences provided you have the RIGHT songs to bring it out of them. When the connection's good, aptX adaptive can have up to 420kbps in bit rate, which is GOOD.
Zen's Testing Playlist
Levels – Avicii
Your Love is Black – Kaskade
Hot Requila Brown – Jamiroquai
More – KDA
Promises – NERO
24-hour Max Battery Life
Without any form of ANC, these buds play only in a default setting, which should promote longer battery life since the buds don't have anything extra to work on. On a single charge, expect a max of 5 hours and 30 minutes typical. The adds another 4 full charges, which means you can have 24 hours and over of total use time before everything dries up.
These numbers fall in line with mainstream level buds, regardless of price range. The case pleasantly supports fast charging too, providing 1.5 hours of play from a quick 10-minute siesta. It's handy, but also kind of redundant considering an average charging frequency for these buds should be once every 2-3 days.
The buds support fast-charging, reloading you with an hour's playback from just 10 minutes of charging them. The case is charged by USB Type-C, and charging the case for 10 minutes gives you up to 8 hours of listening time, and a fully charging the case takes about an hour. If you're not in a hurry, you can charge it wirelessly if you have a Qi charging mat lying around, which will take hours since its of lower wattage and that's good for the battery pack.
Mics Performed Better Than Common Competition
Again, my lowered expections were lightly blown away at how capable the Redmi Buds 3 were able to perform in some aspects. The mics feature CVC (Clear Voice Capture) tech by Qualcomm, used through a dual microphone system built into the buds. It cancelled out my busy Bukit Bintang setting, snuffing out crowded conversations and the passing monorail.
My voice, although sounded loud, only had a slight muffle throughout the call with my friend. I never once had to repeat myself or having to ask for a repeat from my caller either. The chipset just does its job here, and I don't have anything negative to say about the mics. Even if I did, the price tag reminds me yet again that it is invalid.
Final Thoughts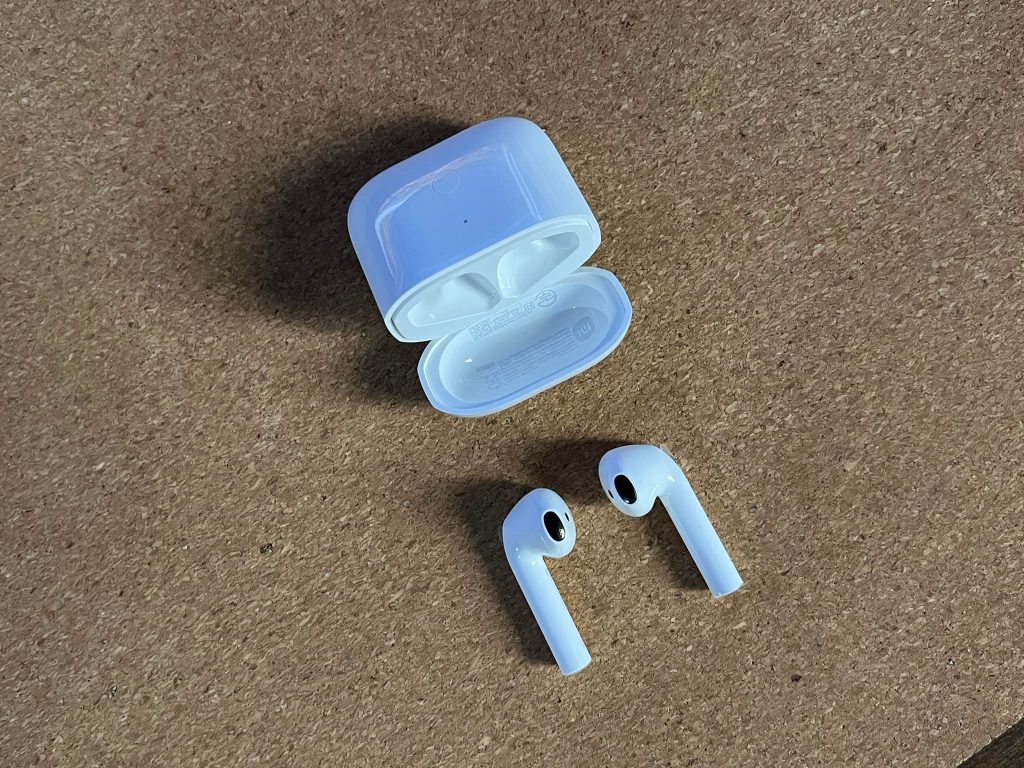 The RM 139 deserves a highlight, as it brings the latest wireless tech to the table with some extras that some might handy. While the buds have a tendency to over-produce bass, it's not a bad thing to only those who would enjoy such a thing. Music listening is really a "to each their own" kind of matter, and it's not really in anyone's position to say if it's a good thing or not.
If you have access to an equalizer on your device, you can reduce the bass to see if it's a good fit for you or not at the end.
The advantage goes to Xiaomi users though, with MIUI integrations that give it an added aesthetic feel as well as battery level checking. The last good thing I'd commend about the Redmi Buds 3 would be how comfortable they are. The buds design may be generic, but sometimes, generic just works, and this time around, it just did.
---