Starts from RM 3499
The ASUS VivoBook 15 OLED is a very compelling offer that brings justice to creative professionals in a budgetary pinch. Combining a highly qualified display with wide color coverage and a reliable chipset with integrated graphics, it's no surprise if you find that this laptop flying off the shelves.
To love
Gorgeous display
Abundant common I/O ports
Reliable Performance
High color coverage
Respectable 8 hour battery life
Attractive price tag
To Love'nt
Touchpad placement not uniform
No Thunderbolt 4
No SD Card slot
---
| | SPECS |
| --- | --- |
| CPU | AMD Ryzen 7 5700U |
| GPU | AMD Intergrated Radeon Vega 8 Graphics (15W) |
| RAM | 8GB (4GB on-board) DDR4 RAM (3200MHz) |
| Storage | 512GB NVMe SSD PCIe 3.0 , 1 2.5″ SATA expansion slot |
| Display | 15.6-inch OLED 16:9 Full HD Anti-glare Display |
| Weight | 1.8 kg including 3 cell 42Whr battery |
| Price | RM 3499 (as of November 2021) |
Humble But Confident Design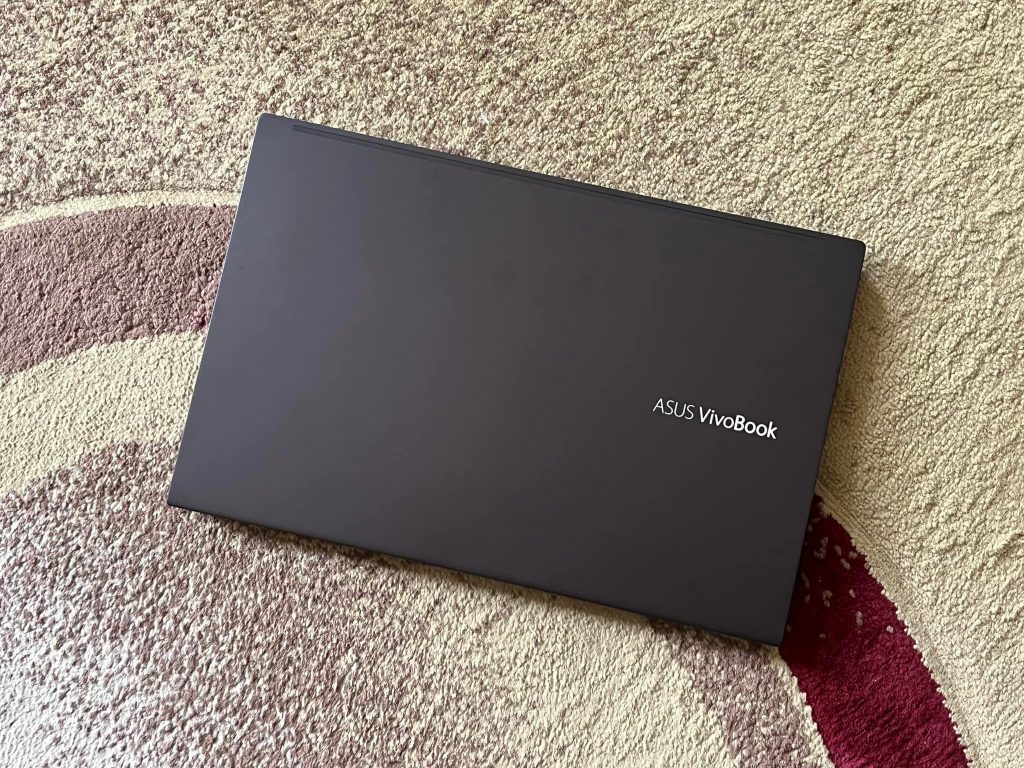 Let's take a look at the outlook of the Vivobook 15. It's uses the tried-and-true formula of combining a metal lid with a plastic chassis, which not only is a cost-effective touch but also smart, as plastic is harder to scratch up compared to a metal. The laptop weighs under 2 kg (1.80 kg to be exact), which is the mainstream weightage standing on the borders between light and heavy.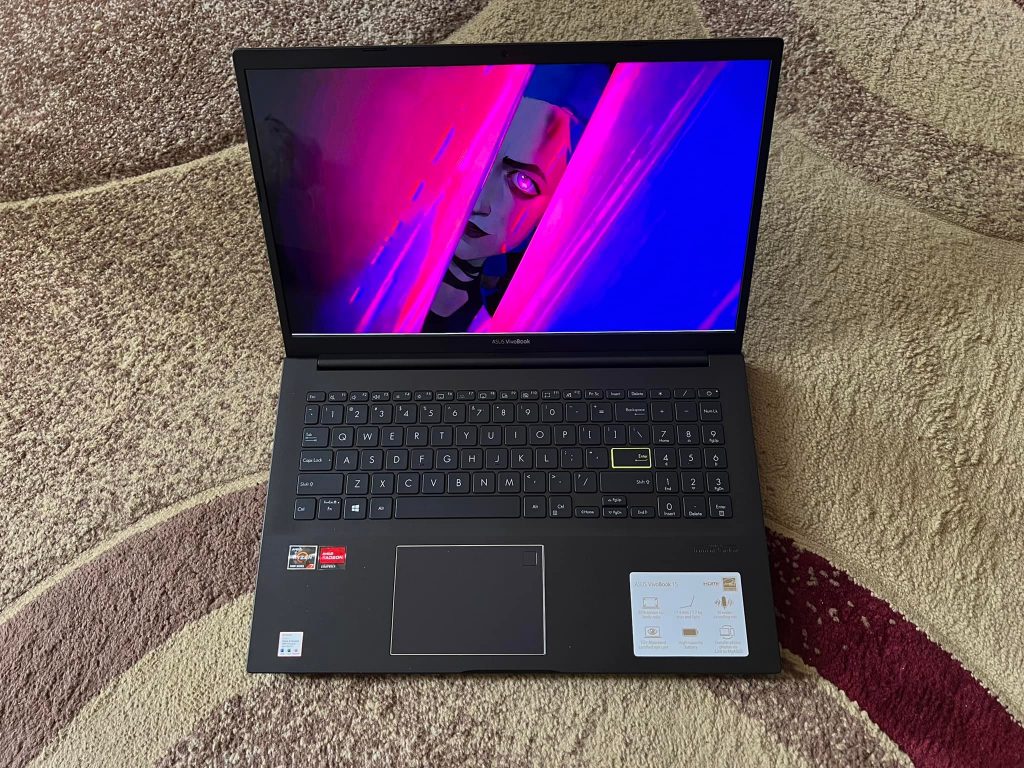 Popping open the lid (which can't be done with one hand), you'll see the screen and keyboard. Bezels are semi-thick all round, with the panel having a matte finish. The camera is just above the panel, safely tucked away into the bezel. The frame is relatively thin to a fault, attached to a deck that has some light flexing.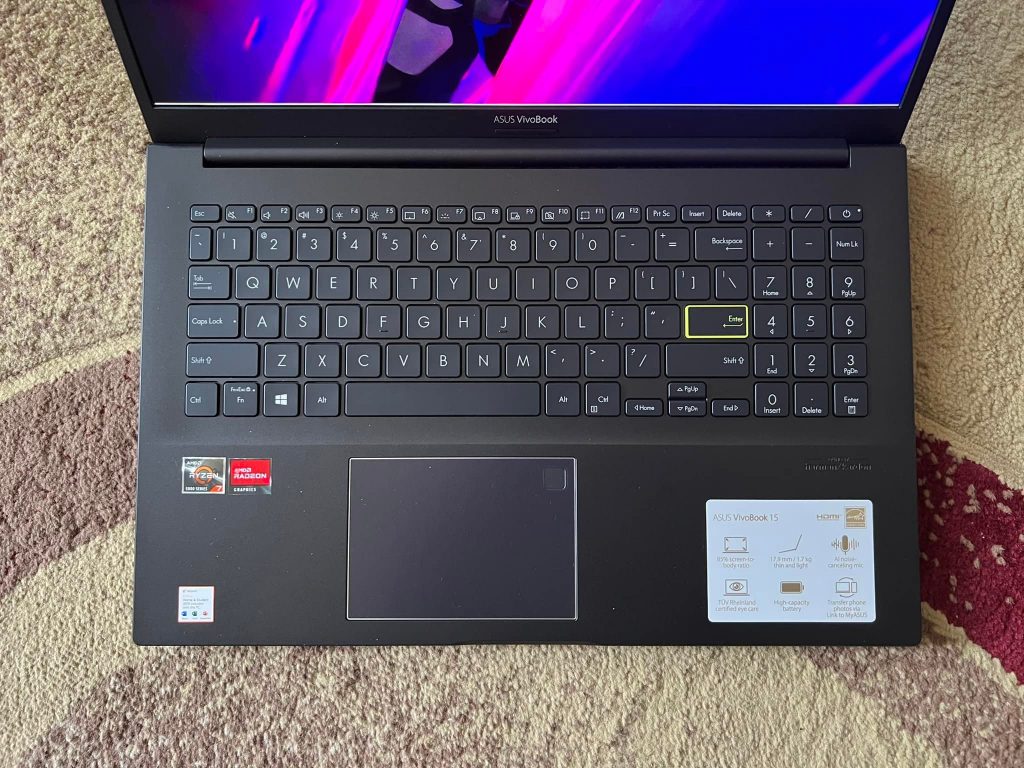 The backlight chiclet keyboard comes with thin white-on-black keycaps that travel at an average 1.4mm. It's clicky and very traditional, so it's nothing to complain or shout about. To add some semblance of charm to the keyboard would be the enter key, being painted a refresh lime. It's not every day I get to type something about that.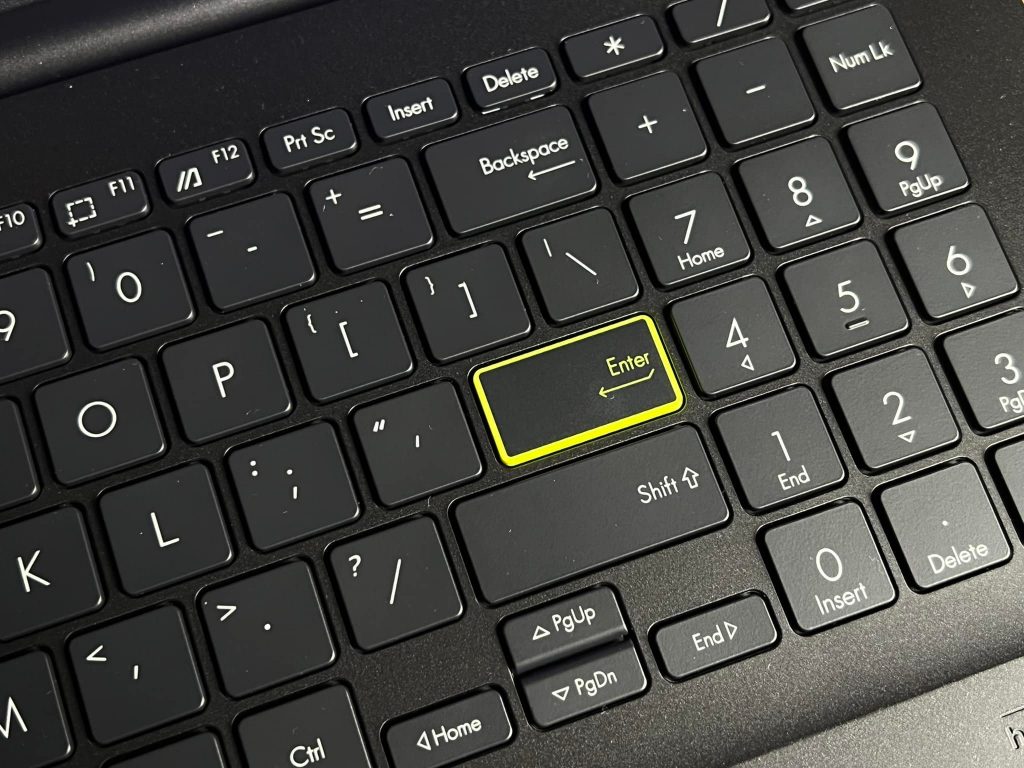 One would assume that the keyboard might feel cramped due to the NumberPad section on the right, but the base is indeed symmetrical enough with plenty of space to accommodate all keys without feeling unbalanced.
The touchpad is smooth with respectable tracking. You'll most likely pair your laptop with a mouse so there are no red flags here during my tenure with this device.
Getting Work Done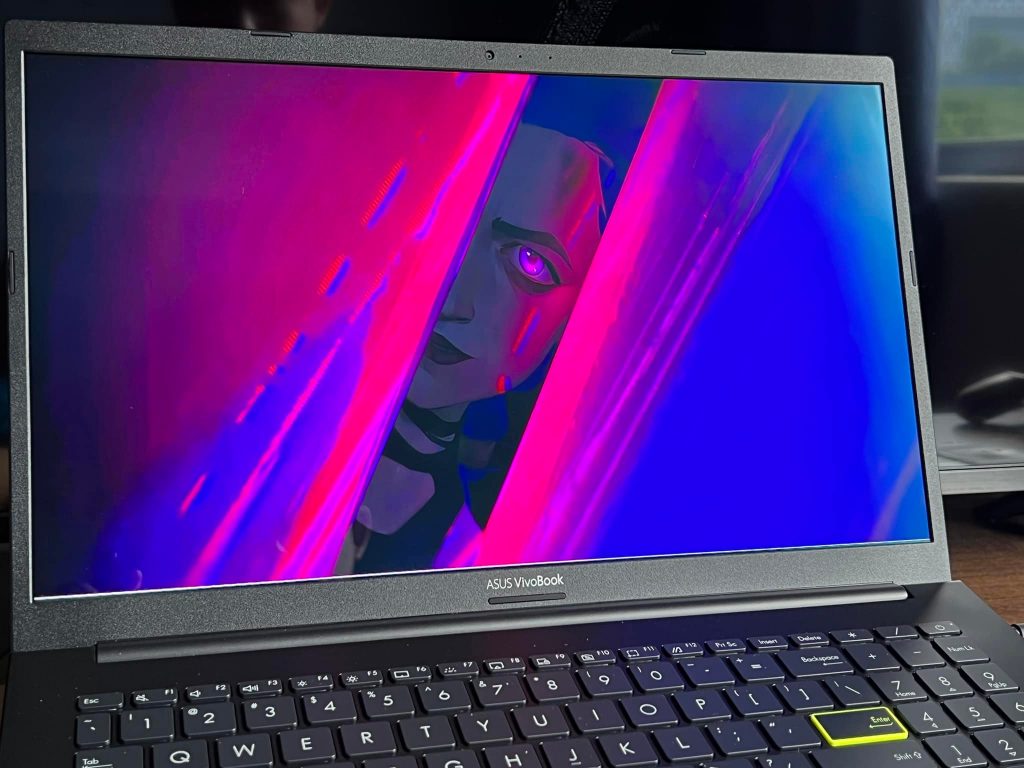 The VivoBook 15 M513 comes with a Full HD OLED panel with a standard 16:9 aspect ratio. The screen is gorgeous, producing the promised vibrancy along with deep blacks, something that's usually reserved for laptops that are at a higher price-tier. This means it can be a great movie machine, and with such a qualified panel I even forgave the 85% screen-to-body ratio.
For designers and photographers, this is definitely a no-brainer. This laptop is insanely qualified for professional creative work.
133% sRGB
100% DCI-P3
107% NTSC
With such excessive numbers in color accuracy all across the board, it managed to blast my fussy expectations away. The goodness doesn't stop here. With anti-glare and a million to one contrast ratio thrown into the mix, you'll find yourself enjoying both work and play with less exhausted eyeballs.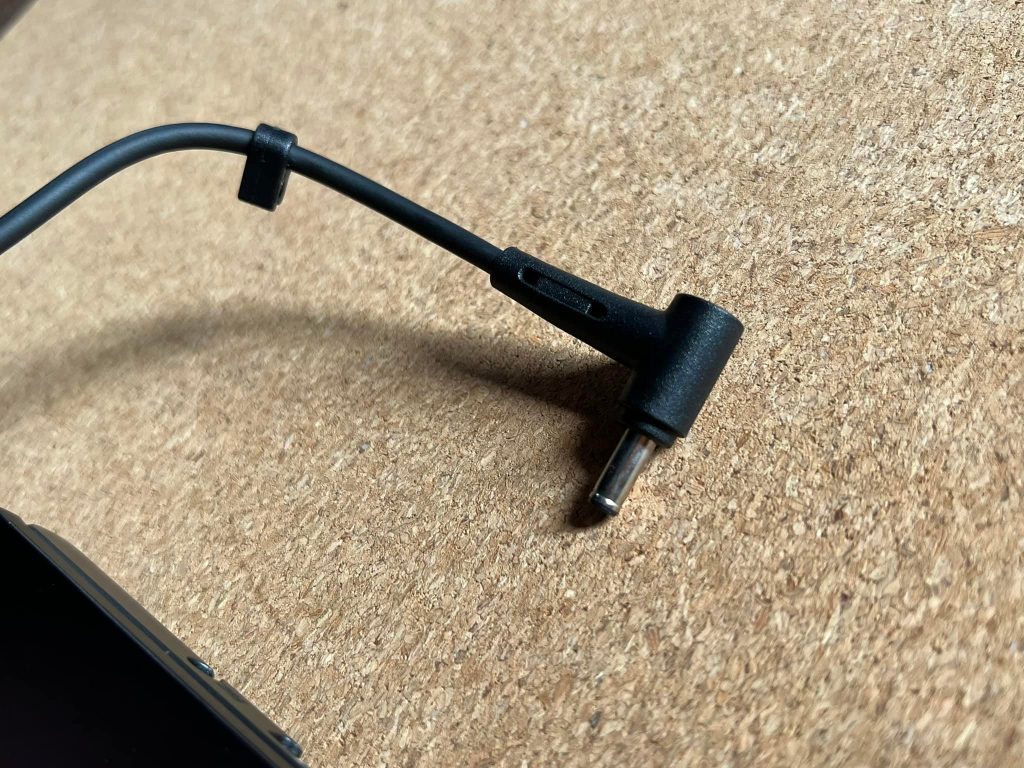 Battery life was surprisingly long, outputting slightly over 8 hours on a single charge. The battery pack may just be 42Whr's, and it's impressive that such a capacity can feed such a power hungry panel for so long. The charger is a 65W barrel charger, capable of topping up the battery in just over an hour.
---
A Good but Weird Spread of Ports
The VivoBook 15 OLED is prepared with enough I/O ports to tackle various use-cases, from adding extra peripherals to display output. It's still pretty wild to see a microSD card slot these days and I don't formally approve of this cost-efficient trend. However, it's a simple solution of just occupying one of the USB Type-C slots with a dongle.
Both USB Type-C ports are 3.2 gen which promises some speedy transfers, but not as fast as Thunderbolt 4, which is understandably omitted on this range in the name of affordability. The audio combo jack is competent and serves its purpose without any issue.
Main Ports
1x USB-A 3.2 Gen 1

1x USB-A 3.2 Gen 1

2x USB-A 2.0

1x HDMI 1.4

1x Audio Combo Jack

1x microSD card Reader
Can it be upgraded / modified?
The upgrade paths here are wide, particularly towards both RAM and storage. The VivoBook 15 OLED can have their m.2 NVme replaced easily, with an extra vacant 2.5-inch bay for either a HDD or SSD. The box includes an upgrade kit complete with frame and SATA cable, which is a thoughtful touch in my books.
As for RAM, my 8GB unit is split into 4+4, with 4GB already already soldered onto the motherboard. That leaves you with one vacant slot to take that included 4GB RAM away for you to slot in a bigger capacity one (which I will always painstakingly recommend!).
---
So why would you buy one?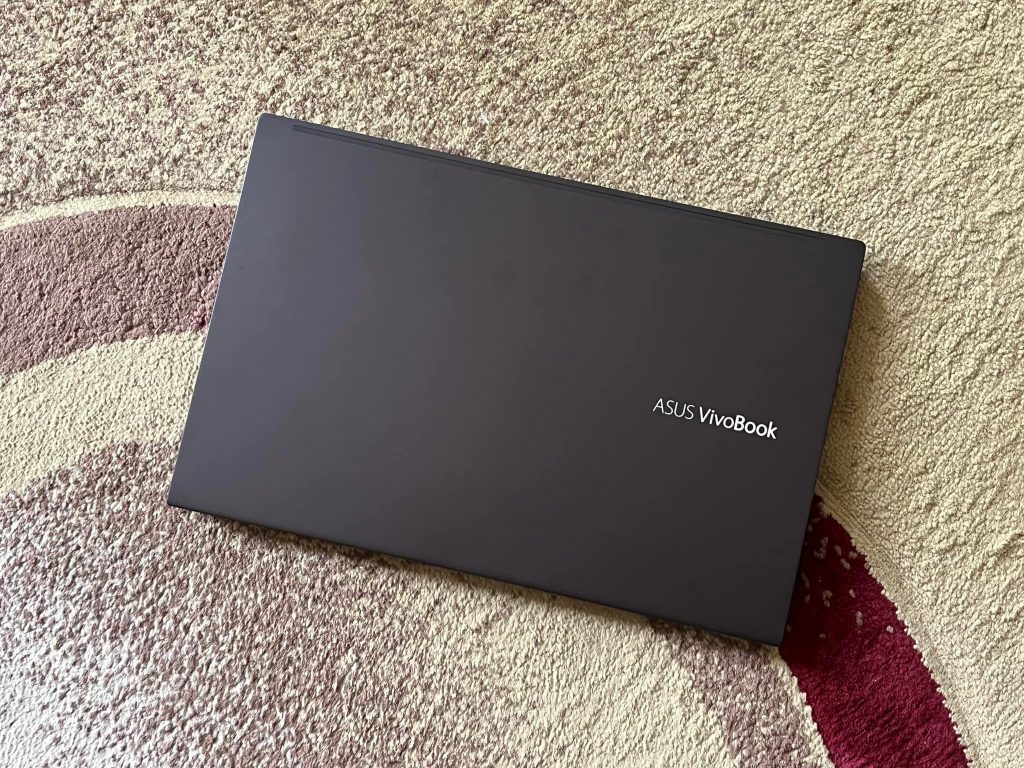 I would say that the VivoBook 15 OLED is an excellent mainstream choice for students, fussy creative professionals and even as a media consumption device. It managed to place itself as a competent all rounder with very few flaws. The display is outrageously impressive and will satisfy every little detail you may seek out of a laptop.
The battery life serves about 8 hours typical, with heavier workloads looking towards the 6-7 range. More than enough, as you need to give credit to the small battery capacity that's constantly feeding power to such a display panel. The VivoBook 15 OLED snatches the Gold Award right out of our hands with confidence and finesse.
---