Lite Summary
The Illegear Selenite X is a thin, 17-inch beast with a lot of potential to be a great portable gaming machine, It's got a solid but underwhelming design, and only seems to focus on providing great core specs and nothing else. The provided review unit packs a still-capable Intel 10th Gen i7 paired with a highly sought after RTX 3070 GPU. The versatility of customization for the Selenite X is pretty good, letting you choose between a 10th Gen Core i7/ AMD Ryzen 7 processor and up to an RTX 3080 with the entry model being RTX 3060. My review unit's just in-between the 2.
To Love
Strong gaming numbers
Fast Video Editing and Render speeds
Huuuugee touchpad
What didn't work for me
Keyboard is underwhelmingly boring
Warmer than most on idle
| | |
| --- | --- |
| CPU | 10th Gen Intel Core i7 – 10875H |
| GPU | Nvidia GeForce RTX 3070 |
| RAM | 16 GB 3200 MHz DDR4 |
| Storage | 512GB SSD |
| Display | 17.3-inch (2560 x 1440, 165 Hz) |
| Weight | 2.42 kg |
Price Starts From: RM 7,299 (RM 6,935 Cash Price)
Covert Body, Sleek RGB Lighting
The Selenite X looks a lot like the previous generation, with only minute differences that lie in the color and little changes to the overall shell. It's not that thick, but it is 17.3-inches, and it's already hard enough to find a backpack that could support 17-inch laptops yet alone a sleek one since we're saving quite a bit on loadout real estate.
The outer shell is once again matte with triangular accents on the top hinge area. There are RGB light strips that run along the accents, a sleek and subtle move, as the Selenite X does give off a less intimidating design this time around. The hinge itself is a short but sturdy bar in the center with ILLEGEAR's logo embellished onto it. It's solid enough to not cause any flexing during some movement tests.
The keyboard was underwhelmingly boring. It does the job, getting things done for you and that's literally it. It's lightly tactile with single-zone RGB, and I found myself eventually plugging in my own mechanical keyboard since the screen is big enough for me to see from a little distance away since I've got the keyboard plugged in.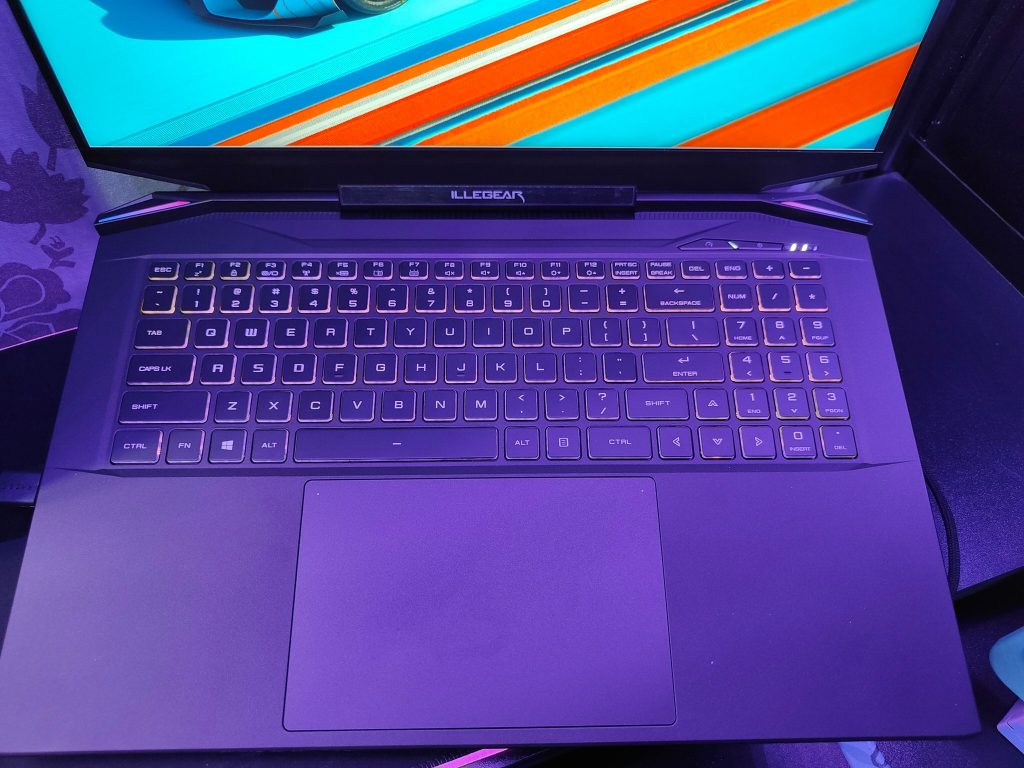 17.3-inch high refresh rate monster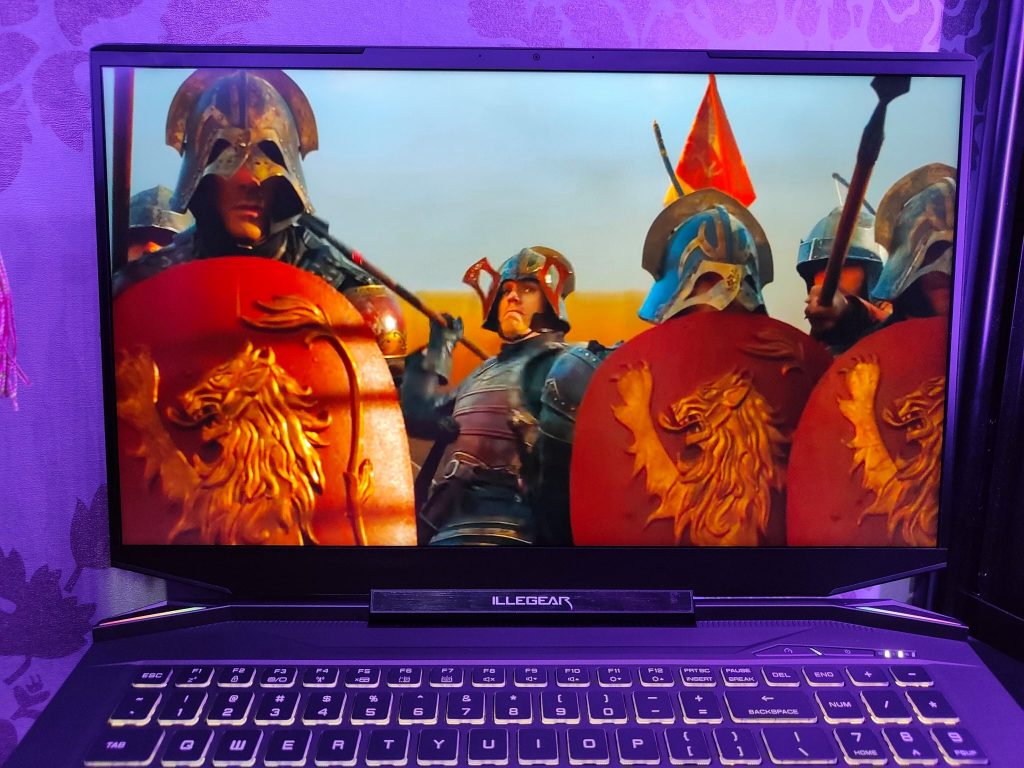 The Selenite X's display game is strong, befitting of the typical assumption that a 17-inch laptop is more likely to pack more powerful than usual hardware. You're treated to a 2K display that runs up to 165Hz, with great color reproduction, especially in video games. I personally enjoyed playing Black Ops Cold War on it because it's a game that has a very wide color palate, perfect to showcase the Selenite X's strength in display.
---
Great Port Selection
The Selenite X features a robust set of I/O ports spread on the left, right and back of the device. It even features a 2-in-1 SD card reader, a must have for laptops of this caliber and size.
Main Ports
1 HDMI 2.1 output Port
1 Headphone-out & Mic Jack
1 RJ-45 LAN (10/100/1000Mbps)
1 DC-in Jack
USB Ports
1 USB 3.1 Gen. 2 Port (Type-C) (Support Display Output)
1 USB 3.1 Gen. 2 Port
2 USB 3.1 Gen. 1 Ports
---
Work
I mean we have to get here at this point. This gaming laptop looks a little more professional than most. It's unassuming, therefore discreet.
The review unit came with 512GB of fast storage, along with 16GB of DDR4 RAM. With a CPU/GPU combo like this, I wanted to start tearing into video editing.
My 4K Premiere Pro timelines loaded and played smoothly in seconds, with the peak CPU load not even touching 60%, and GPU looming around 20%. The fans do ramp up rather quickly, and will be audible since we're putting the hardware to work.
Battery life falls within expectations in its class, achieving an average of 4-ish hours on a single charge while using Chrome, Spotify, and Netflix. The 63Whr battery pack is alright for its form factor, being able to be fully charged in about 2 hours using the provided 230W charging brick.
---
Play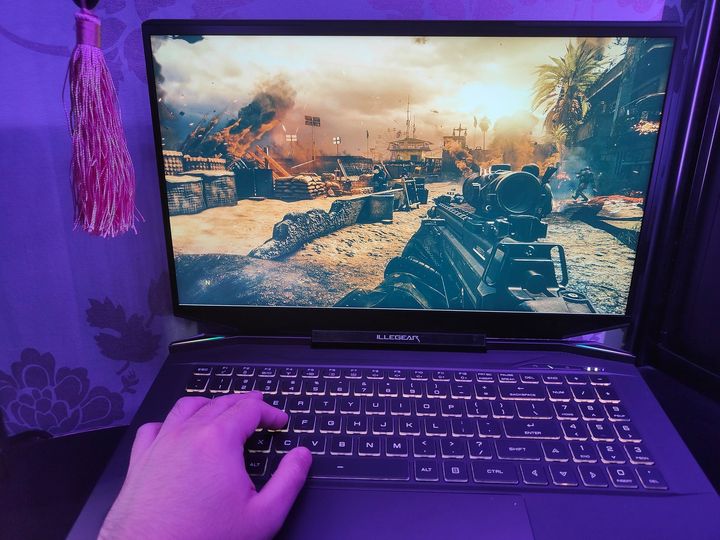 Oh ho-ho, I did not hold back when it came to testing the Selenite X with my favorite titles. With an RTX 3070 at my disposal, there was no room for budgeting. I had enabled everything, from Ultra settings to RTX, DLSS and tessellation.
Temps were sporadic at best. On Modern Warfare I was idling on the menu and it was a reasonable 45 degrees, but on Black Ops Cold War it went all the way into the 70's, which was rather weird. This was with the fans already kicking in to near-maximum RPM. Because of this I was worried I might land in the 80's if I started gaming.
Turns out, 80 degrees was the maximum I have ever seen, which was rather impressive. My FPS was consistent and I didn't feel the heat reach the palm rests. The Selenite X surely did not disappoint here. Now, let's get to those numbers!
Doom Eternal
1440P Max [~140 FPS – Single Player]
1440P Nightmare [~114 FPS – Single Player]
Black Ops Cold War
1080P Ultra [~90-100 FPS – Multiplayer, 4 man ship]
1080P Medium [115 FPS – Multiplayer, 2 man ship]
Call of Duty Modern Warfare 2019
1440P Ultra with Ray-tracing [~100 FPS – Warzone]
1440P Medium with Ray-tracing [ ~140 FPS – Warzone Rebirth Island]
The ILLEGEAR Selenite X is one of the few models that feature G+ (not Google+) tech, which is the company's own proprietary performance boosting software that can dynamically adjust itself during whatever task you're doing, with the push of a button. Think of it as the NOS button on a race car. In this aspect, I managed to get little performance gains on top of max performance, but at this point I deem it forgivable, as performance did remain consistent throughout long sessions of matches without much throttle.
Conclusion: The Selenite X is no showstopper but it's an expectation blaster.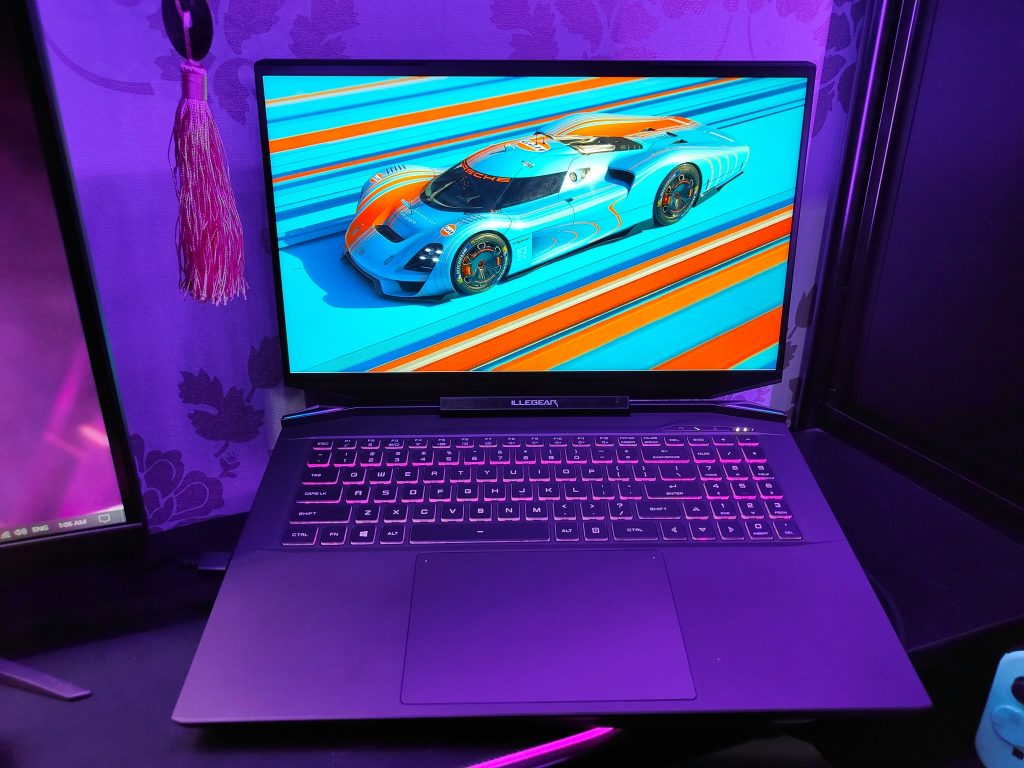 I would say that the Selenite X is definitely a great gaming laptop, complete with customizable specs and consistent performance. I was pleased with the temps, considering how slim and sleek it is and just weighing 2.4kg. The keyboard needs to be improved in terms of material and customization.
For a laptop with a RM 7,299 price tag, the Selenite X is fiercely competitive and attractive for those who truly want to game on the go with very little compromise. Find a big enough backpack before buying.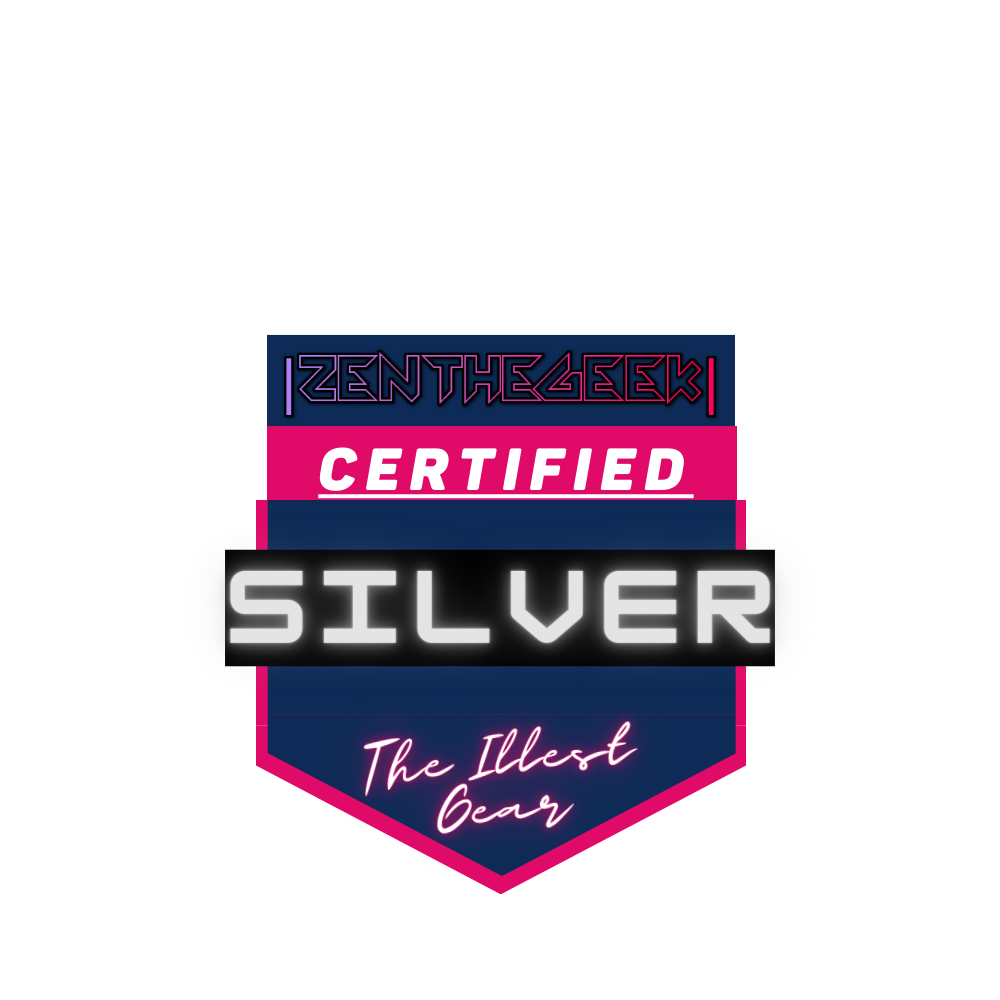 ---
ILLEGEAR Selenite X
The Illest Gear
---