Well balanced, easily outpaced
The Oppo A95 is testament to Oppo's determination to cement themselves to be a mid-range / entry level market dominator. It's an aesthetic piece whose potential gets watered down by competitors who prefer to give stronger specs while looking a lot more uglier.
Good
Eye-catching Design
Long battery life
Good main camera
Ungood
Screen only 60Hz
Underpowered chipset
---
Specs
---
CPU
Qualcomm Snapdragon 662 Octa-core, 11nm Processor
Memory
8GB + 128GB
Display
6.43-inch FHD+ AMOLED Display 60 Hz
Camera
48MP f/1.7
2MP f/2.4 Macro
2MP f/2.4 Depth
16MP f/2.4 – Front Facing
Connectivity
Bluetooth 5.0,USB Type-C 2.0, 5G, Up to WiFi 5, Dual Nano SIM
OS
ColorOS 11.1 (Android 11)
Battery
5000 mAh, 33W VOOC Flash Charging 4.0
Available Colors
Glowing Rainbow, Starry Black
Retail Price
8GB/128GB – RM 1,099
The Works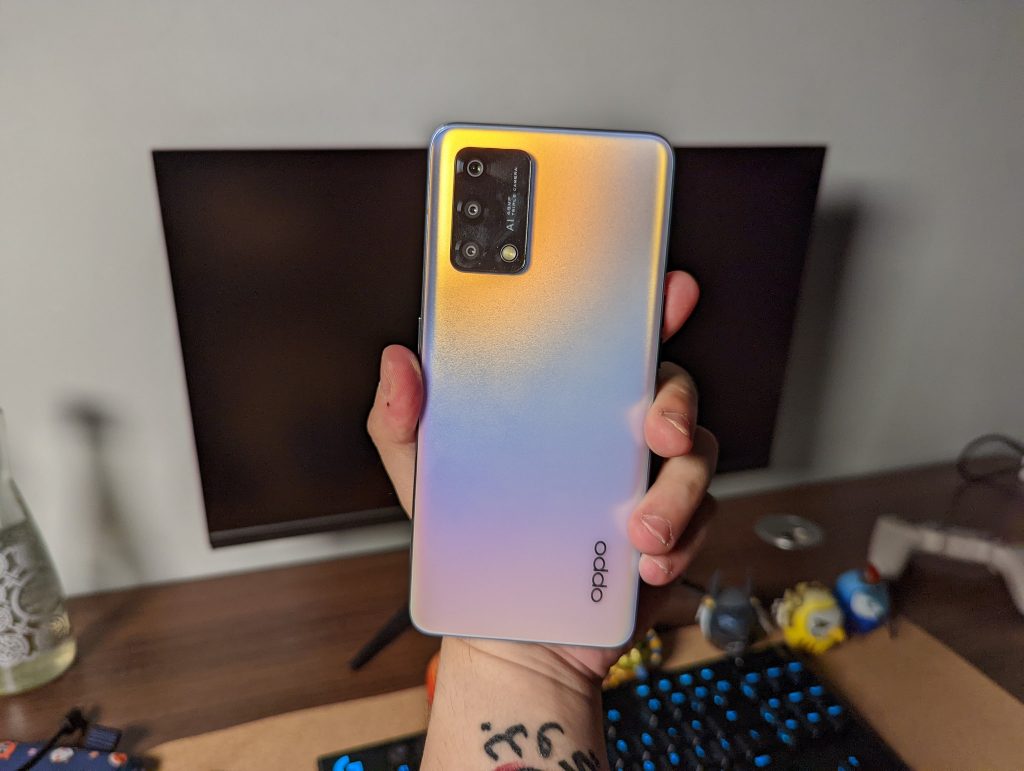 "A Shimmering Example of how nice Smartphones can look and feel "
Anything Oppo these days always looks good. This time around there's an interesting twist to the design material used to conceive the A95. It's still a matte finish that's stubbornly good against oil and fingerprints that's able to shimmer enough to change hues from every angle you look at it. The curves are just about right and it was nothing but pleasance to hold on the hand.
It has a single-firing bottom speaker and a punch-hole selfie camera in the front. The much missed 3.5mm audio jack makes a good entrance here so that's a good sign. The triple rear-camera system gets a bumpy module of its own at the back, adding a pinch of black to the otherwise all-spectrum case design.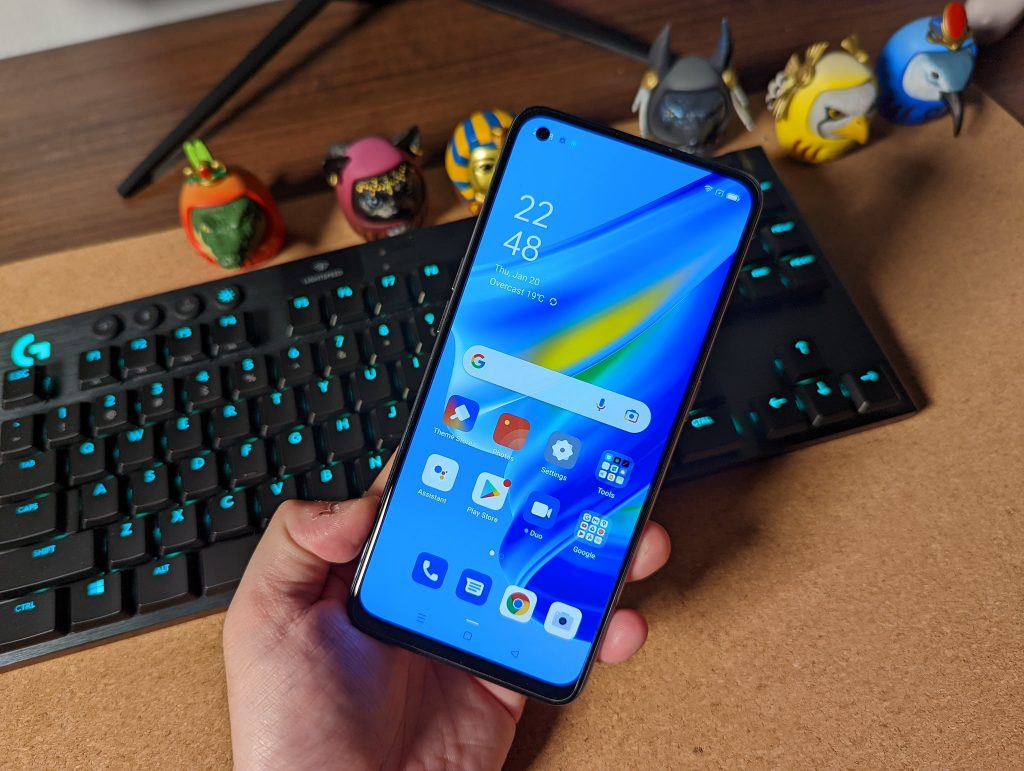 The main screen is a 6.43″ AMOLED panel with a 60Hz refresh rate. It's the usual FHD+ resolution and the viewing experience was decent. Colors are what you'd expect from a good AMOLED panel, producing good blacks and accurate tones. Watching shows were bright and and colorful, and you're able to push Netflix to the max with Widevine L1 provisions, but without the HDR goodies. Well, for RM 1099, I guess there should be limits in order not to cannibalize your own series of phones.
There's a pre-installed screen protector and an in-display fingerprint scanner. It's a tall, long device and the placement of the scanner is on the lower bottom so it will take a bit of time to get used to that position.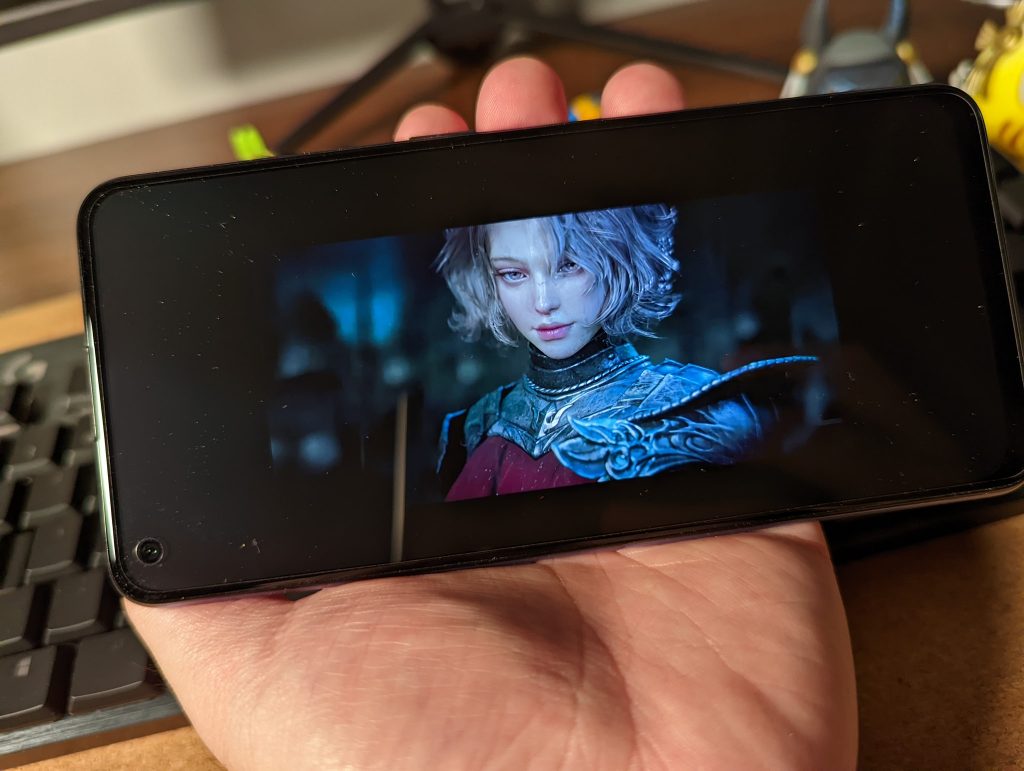 "Struggling Mid-range performance from a aged Chipset"
The Qualcomm Snapdragon 662 used to be an efficient chip, but due to advances in software and developer requirements, it didn't manage to give enough fight to last long in the games of 2022 yet alone 2021. It wouldn't be a wise investment if you intend to play heavy games, but it's more useful towards navigating through your usual social media apps and watching some shows in-between since you do get a pretty good display that's sharp and well put-together.
Longevity wise the 5000 mAh battery pack offers nearly 2 days use on a single charge, and if you're really pushing it to the limit make that just a full, continuous day. Oppo's widely known for good top-up times, and you won't be hearing a different song here. The provided 33W FlashCharge charger brings you back to half-tank in just half an hour whereas it will take a full hour and a few minutes to bring it back to full capacity. We're confident that it's more than enough for the needs of the average user.
Newer Oppo devices such as the A95 allow you to increase your RAM (virtually) in the settings, allowing up to 5GB of additional memory which will be taken from your internal storage. We've tried it ourselves to see if there'll be a difference in responsiveness and found it to be minimal at best. In this case I think it's better to just leave the feature as it is as 8GB of RAM is already more than enough to run things well on the Oppo A95.
Passable Camera Output with limited potential
The Oppo A95 has a triple rear-cam setup, and here's my breakdown of each of them.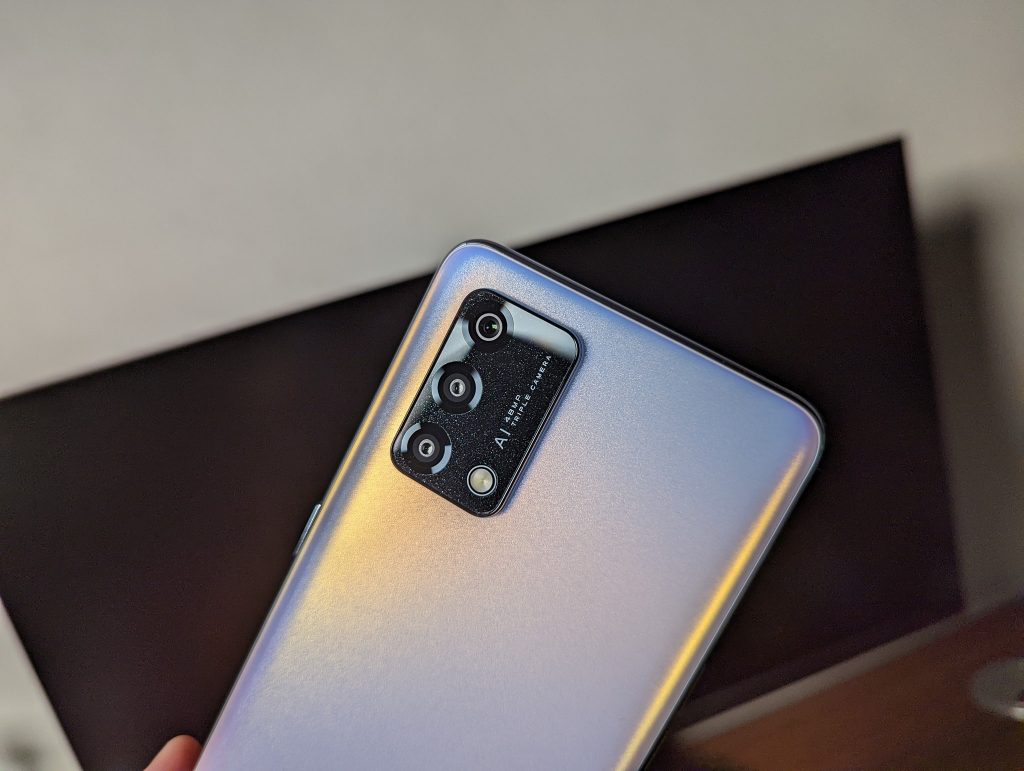 The 48MP main wide shooter can take good shots in my opinion. For a sub-RM1000 device, it's nice to see that at least one of the 3 available lenses can do their job with some reliability. You are able to get some creamy bokeh out of some close-ups and even some fine detail in more complex landscape shots. Colors were bright for day shooting and a little pale during the night. If you're lazy, allow AI scene Optimizer to do the work for you. Most of our shots have used it and it did manage to push out some well-defined images in my eyes.
The 2MP Macro shooter is better than most I've seen in this price range but that's as far as I can be fair about it. It can close in on details when you dial-in the focus, but definitely lacks in depth-of-field and separation. In some situations, you might be better off taking full 48MP shots and cropping-in to get more color and detail if you're looking to shoot macro.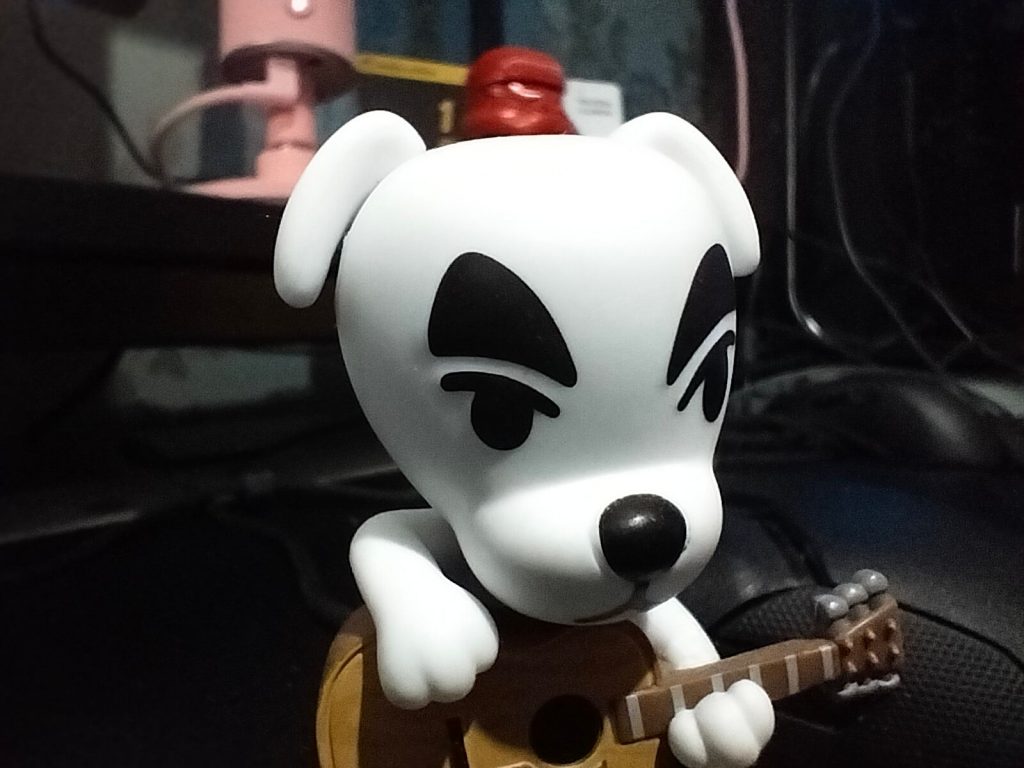 ---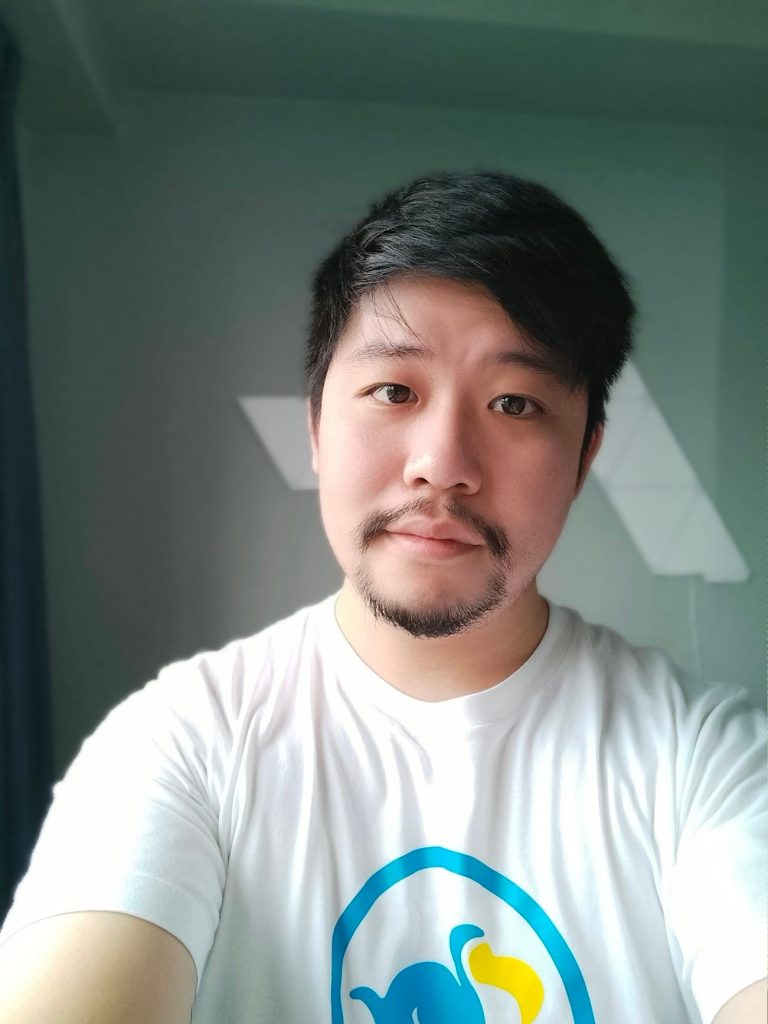 Oppo phones tend to have high pixel selfie cameras as it's their specialty. It's no different here, as the A95 is equipped with a 16MP front-facing shooter. On occasion you can land a decent selfie with some good colors that's let down in sharpness but even shots like that have some benefit (like hiding huge pores). Portrait wise you can see that the faux bokeh works in getting some good separation but not in handling overcast level of brightness. It does the job and it won't majorly let you down.
---
Worth The Buy?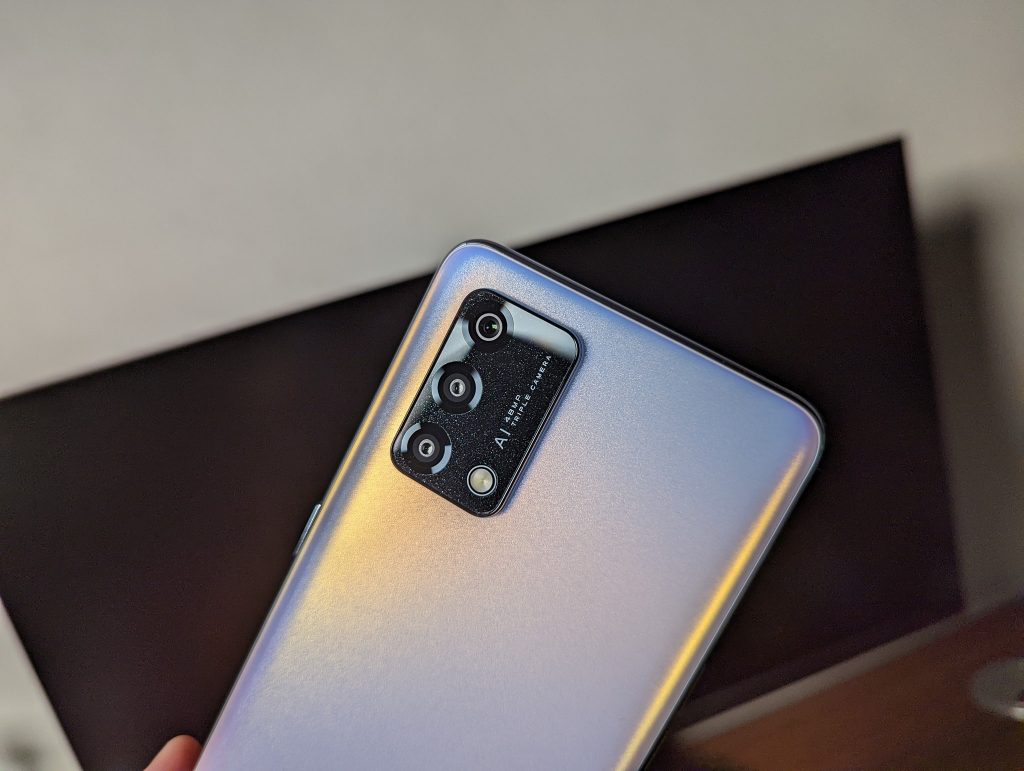 The Oppo A95 is an attractive looking phone with a good display and solid battery life. It's the choice of chipset that hurts my recommendation for it. The market is flooded with options that have better chipsets that allows better performance but that's only for gaming. If you can look past that and see more on lasting a busy day or admiring its looks, then it's definitely for you. For RM 1099, it just needs a little push in the performance department for it to be outstanding.