Nothing Phone (2)
The Nothing Phone (2) wants to up your tech game, and how are they going to do it?

By offering one of the smoothest Android experiences ever, on top improved cameras with a slight design change. But are these enough to command the price they set for themselves? Are we looking at it as spec-chasers or "what just works" ?
Good
Better Look and Feel
Good standby battery life
Great cameras all cross the board
Snappy and Clean Nothing OS 2
Ungood
Aged Chipset is fine, price isn't competitive
Still only splash-proof
Charger is a seperate purchase
---
Specs
---
CPU
Qualcomm Snapdragon 8+ Gen 1
Memory
256GB | 12GB RAM
512GB | 12GB RAM
Display
6.7" FHD+ LTPO AMOLED Display – 120Hz
Camera
50 MP, f/1.9,(wide), PDAF
50 MP, f/2.2, (ultrawide)
32 MP, f/2.5, (wide-selfie)
Connectivity
Bluetooth 5.2, USB Type-C 2.0,
Wi-Fi 6
OS
Nothing OS (Based on Android 12)
Review Version 1.1.6 (Nov 26)
Battery
4700 mAh with 45W fast charging
15W wireless
Available Colors
White, Dark Gray
Retail Price
256GB | 12GB RAM : RM 2999
512GB | 12GB RAM : RM 3499
Same Blueprint with Improvements
The Nothing Phone (2) shares about 90% similarities with the Nothing Phone (1) in terms of design, and that's not a bad thing since it's what put them on the map in the first place.
You still get your flat metal body, a full screen in front and clear glass at the back to show up those Glyph LEDs and wireless charging coil in the middle. The frame is feels like polished matte aluminium which is nice to touch and definitely is premium. With all things considered, it strangely does feel very iPhone.
The difference between the 2 now is the glass. It's slightly more curved, making the Phone (2) a much nicer phone to hold since it feels more natural. It's still overall flat in profile, just with a bit of round mixed in. Don't worry, the phone can still stand on its own since the curved glass goes inwards into the frame, not the other way round. And yes, both front and back glass are Gorilla Glass.
More improvements included waterproofing. Nothing Phone (2) gets an IP54 rating, a rank up from Nothing Phone (1)'s IP53. This still just makes it spash resistant, but not ready to be dropped into a pool. It just does a better job that its predecessor, that's all.
Glyph Lights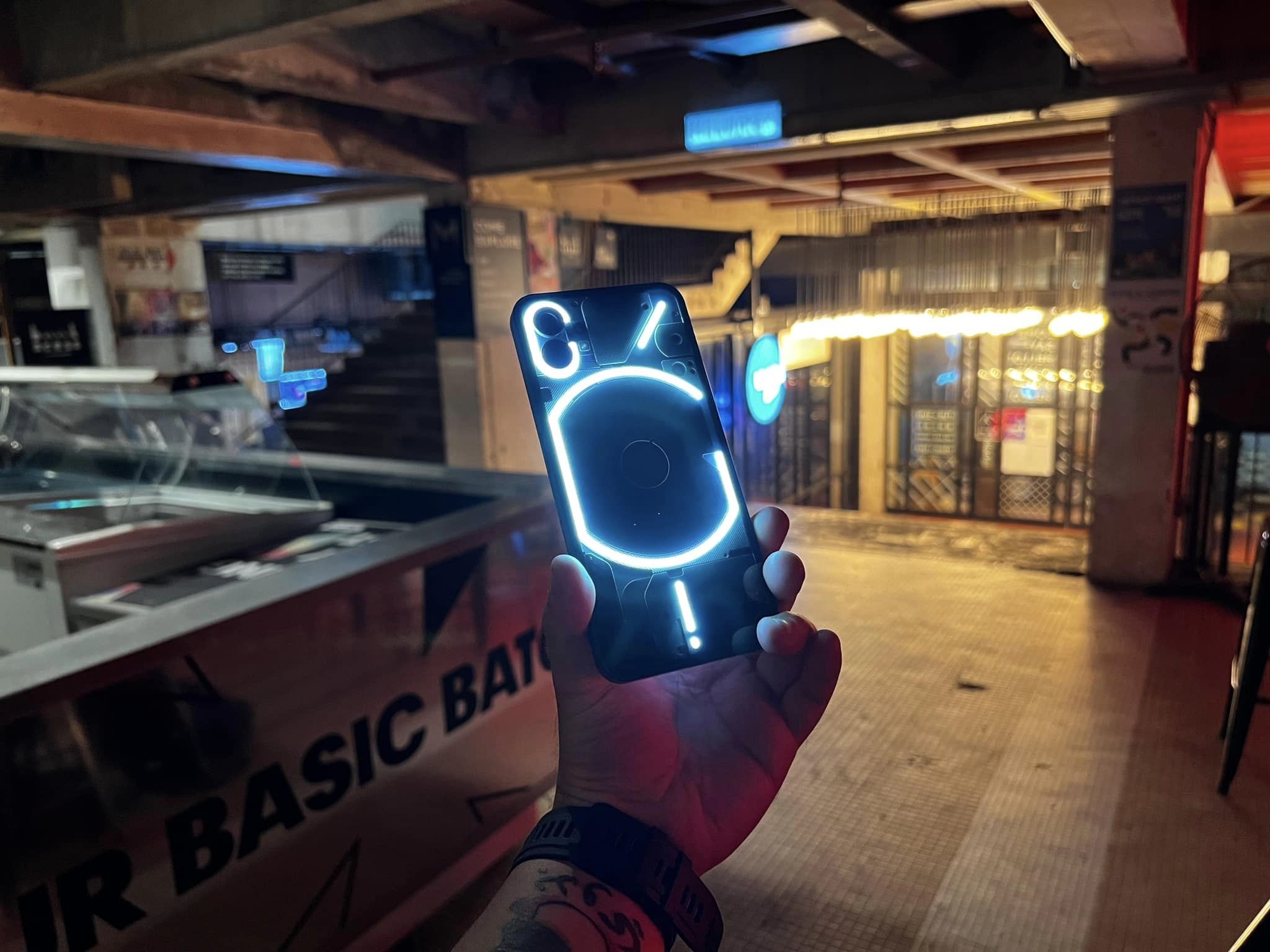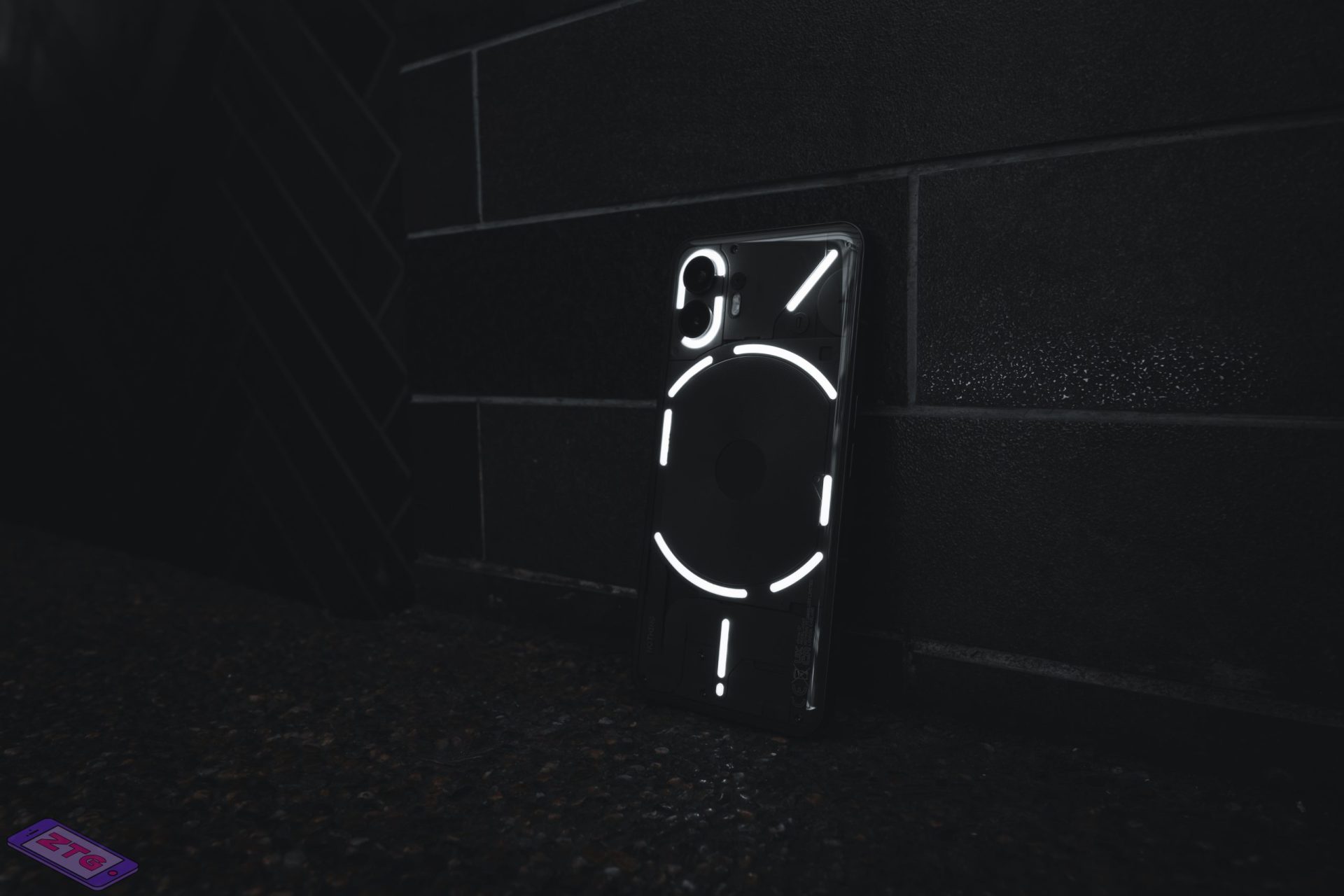 The Glyph lighting system has a mild change in design, with the Phone 2 having more breaks in-between lines to give it a more glitched out look, whereas the Phone 1 is more uniform. Also, the red-dot light for video recording on the Phone 1 has now become a short slit on the Phone 2.
As usual, these Glyph LEDs serve a variety of functions besides being a neat party trick, but we'll get into that later in the review.
Colors are Black and White, and the Black unit with me is simply my preferred color since the contrast from the white glyph lights create a more pleasing glow to me.
The front looks pretty clean, with a bright and colorful LTPO OLED panel that I have some nice things to talk about later on.
---
Display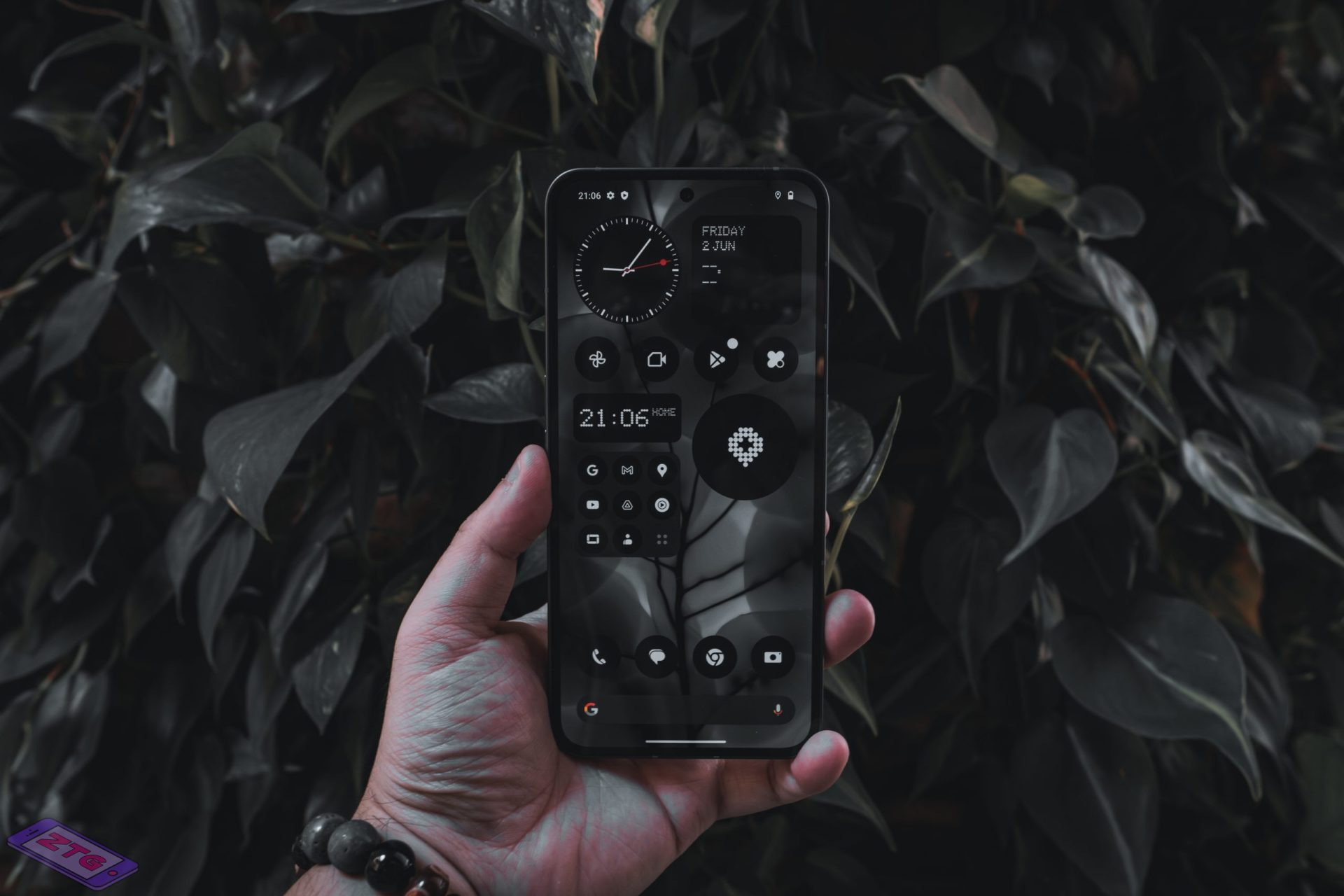 The Nothing Phone (2) stands taller than the Nothing Phone (1) at 6.7-inches, compared to 6.55 inches. This time around, the only difference other than the size is the panel type. The Nothing Phone (2) comes with an LTPO panel which gives a more dynamic 120Hz refresh rate for better power savings. However, even with a taller screen, it's still a FHD+ resolution, which makes it the same as everyone else.
The rest is pretty much similar too, with 240Hz touch response for gaming, HDR10+ support and deep 10-bit color depth. Maximum brightness gets a bump too, right up to 1600 nits, though I wasn't really able to achieve that. It goes up to 1400 nits for me in some HDR videos and I'm sure it can actually reach its advertised maximum brightness should I configure harder and put myself in the right conditions.
You get 2 color profiles, Alive and Standard, with the former being DCI-P3 and the latter just being sRGB. You can choose from the settings and there's also a slider to move for color temperature for a little bit of customization. Colors were overall punchy and accurate enough. It's not the best display we've seen, but it's an improvement that brings it up to a flagship level.
For refresh rate you just have to choose between Dynamic, High and Standard. Being the company's first flagship, it's no surprise to see a better panel than its mid-range predecessor. Dynamic can go all the way down to 10Hz for static pictures, and 90Hz for certain apps like Google Chrome and YouTube's UI, videos will still be 60Hz, which extends to NetFlix as well. Throughout Nothing OS, it'll be a constant 120Hz on both Dynamic and High Modes.
Standard pretty much just stays at 60Hz constant, which is the most battery efficient mode of the 3.
Overall the Nothing Phone (2)'s upgraded display brings it up to standard in the flagship tier as far as display performance and quality is concerned.
The Hardware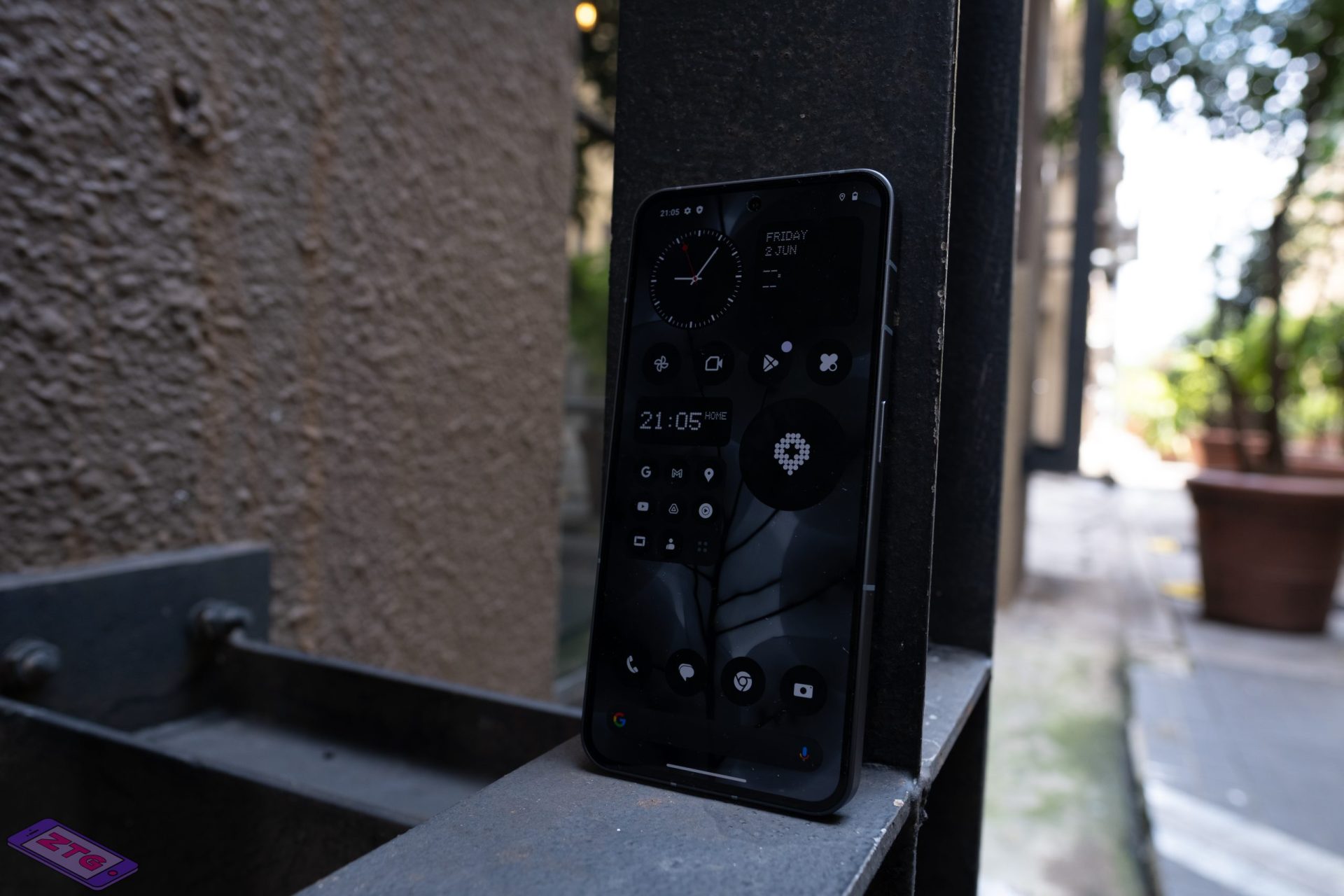 The choice of chipset of the Nothing Phone (2) was a hot topic for reviews all over. Employing the Snapdragon 8+ Gen 1, which destroys the Snapdragon 778G several times over and lies just beneath the top-dog Snapdragon 8 Gen 2. It's not really a weird choice as Nothing themselves didn't want to compete with this year's flagships as they really just wanted to make their own to succeed the first.
That being said, this 8+ Gen 1 is also a little different. On all 3 clusters, it's actually clocked down all across the board, probably to make it more power friendly. As for configuration, Malaysia got the 12GB+256GB and 12GB + 512GB variants at launch. These are both speedy memories, with the storage being UFS 3.1 and the RAM being LPDDR5X.
With all these combined with a constantly improving Nothing OS 2.0, the Nothing Phone (2) operates as smooth as they come, capable of efficient day to day work and some gaming. Gaming was more than okay on a casual-mid level, though the phone still doesn't support high refresh rates. I guesss it's to keep things thermally safe since going higher and higher would mean getting hotter and hotter. That being said, you'll definitely be able to play your Star Rail and Diablo Immortal at stable 60 frames for even over an hour.
Even with no dedicated cooling, I loved how cool the phone stayed during my use, and games only made it warm but not hot.
Glyph LED Stays. Forever.
It no longer felt like a gimmick anymore, the glyph lights. Initially, it felt like just a flashy ringtone player, lightning up its different 33 LED zones to Nothing's set of glitch-themed tones. Now, you can even customize your own ringtones / notifications with preset samples in the Glyph composer and that adds a a nice touch to personalization.
On a more important note is "essential notifications". You can individually select notifications from the Phone (2)'s Glyph menu. For example, you can set a persistent notifcation for your family Whatsapp group that keeps an assigned Glyph pattern lit for a long time till you respond on your phone. This is pretty useful if you're busy and you're on silent mode as the light sequence will still trigger and stay, just without sound. This is very helpful for forgetful people who need to know an important message came through.
Here's how you can change ringtone notifications sequences:
On the Nothing Phone (2), head to your settings.
Tap Glyph Interface.
Head into Ringtones or Notifications and choose a light sequence.

Note: You can add custom contact and essential notification sequences in these pages.
Another useful set of features would be the Volume Indicator and Glyph Timer :
Volume Indicator – Allows you to track your volume level by using one of the rear LED's
Glyph Timer – Allows you to set a timer, in which one of the rear LED's will light up and decrease in length based on the timer set. Much like an hour glass.
As usual, you can still use the bottom strip LED to check on your Nothing Phone's charging progress by simply wiggling at the strip directly, just like on the Phone (1)
Battery Life
The Nothing Phone (2) sports a 4700 mAh battery pack, which might not be the 5000 mAh we see on phones these days but I can assure you that it can still get you home on even your busiest of days. With refresh rate set to high, Always-on display enabled, we managed to bag about 6-7 hours of screen time, based on our typical mixed use scenario of constant messaging, phone calls, photo taking and still was able to get home with a healthy 35% average.
It is however, not even among the fastest in charging. Getting a speed bump of 45W from 33W, a full tank takes about an hour to attain, based on Nothing's own charger that isn't included in the package. As a quick reference, a quicker 30 minute top-up gets you back to about 60% so it isn't shaby. It's just chosen to not be competitive in that respect that's all.
---
Camera System
A major improvement is the choice of camera sensors, and let's start with the primary. It uses the flagship-tier Sony IMX890 complete with OIS, whereas the ultrawide is Samsung's 50MP JN1 sensor complete with macro capabilities.
Standard Wide Angle

The first sensor would be the 50MP main shooter that outputs to 12.5MP images. Detail is rather impressive at first glance while noise is low. Sharpness doesn't get overly aggressive and is blanketed by a natural looking softness which makes pictures look really shot as is. I'm glad to see at least one brand not going crazy with their sharpness unlike some companies I know.
Contrast was fairly nice and high, while dynamic range isn't as wide as I'd like but still above average. It is a flagship sensor after all, and those too have limits. My favorite part of this sensor is the color. It's not mind blowing but it is natural, easy on the eyes and definitely rendered well. Nothing really aced the software side of things here and the proof is in the pudding.
Zoom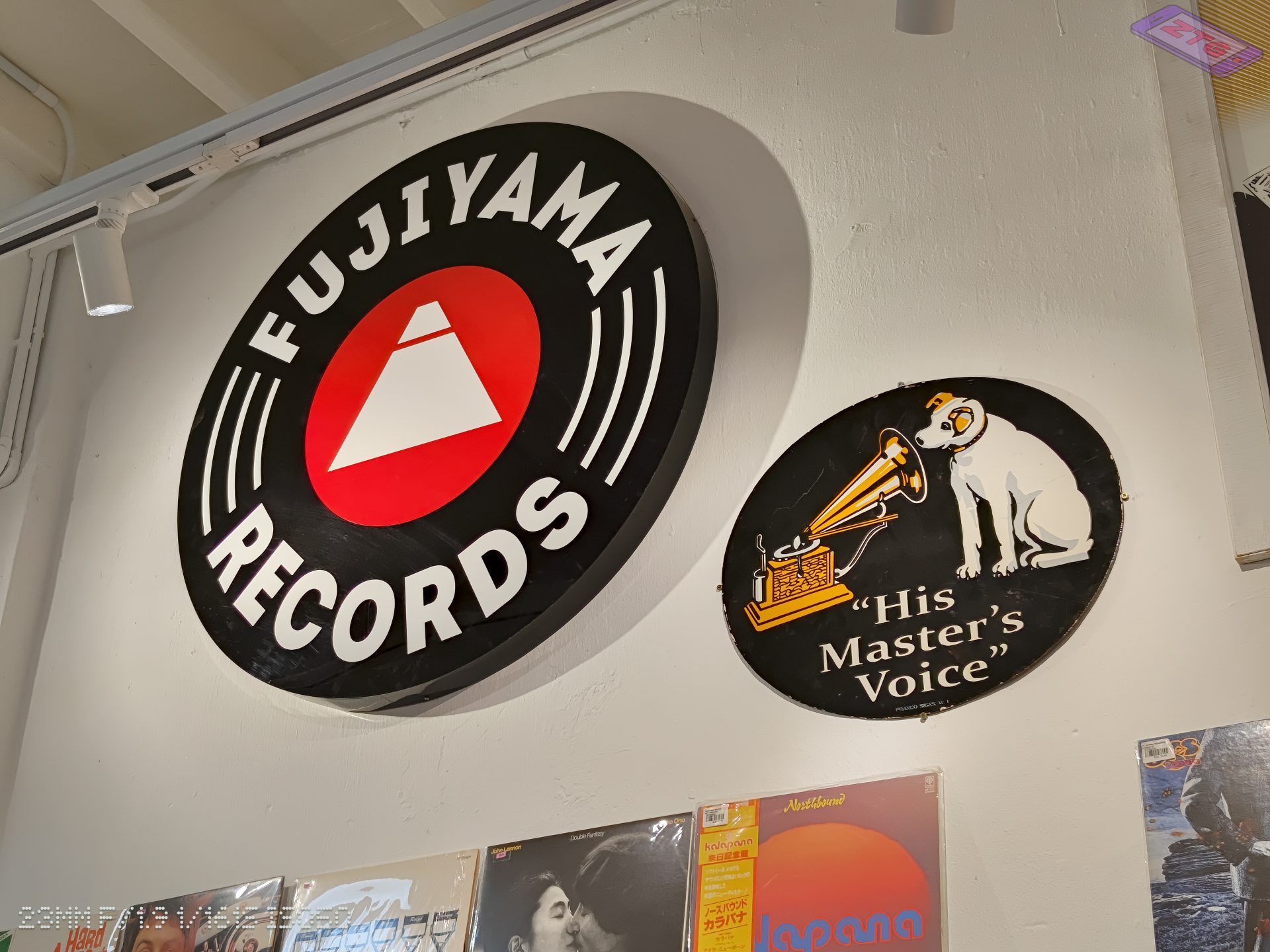 Without a dedicated zoom lens, everything is digitally cropped. As disadvantageous as that sounds, I was actually pleased with the fruit it bore. Resolved detail was really high and colors are consistent with the 1x length, you can literally use this with confidence in the field.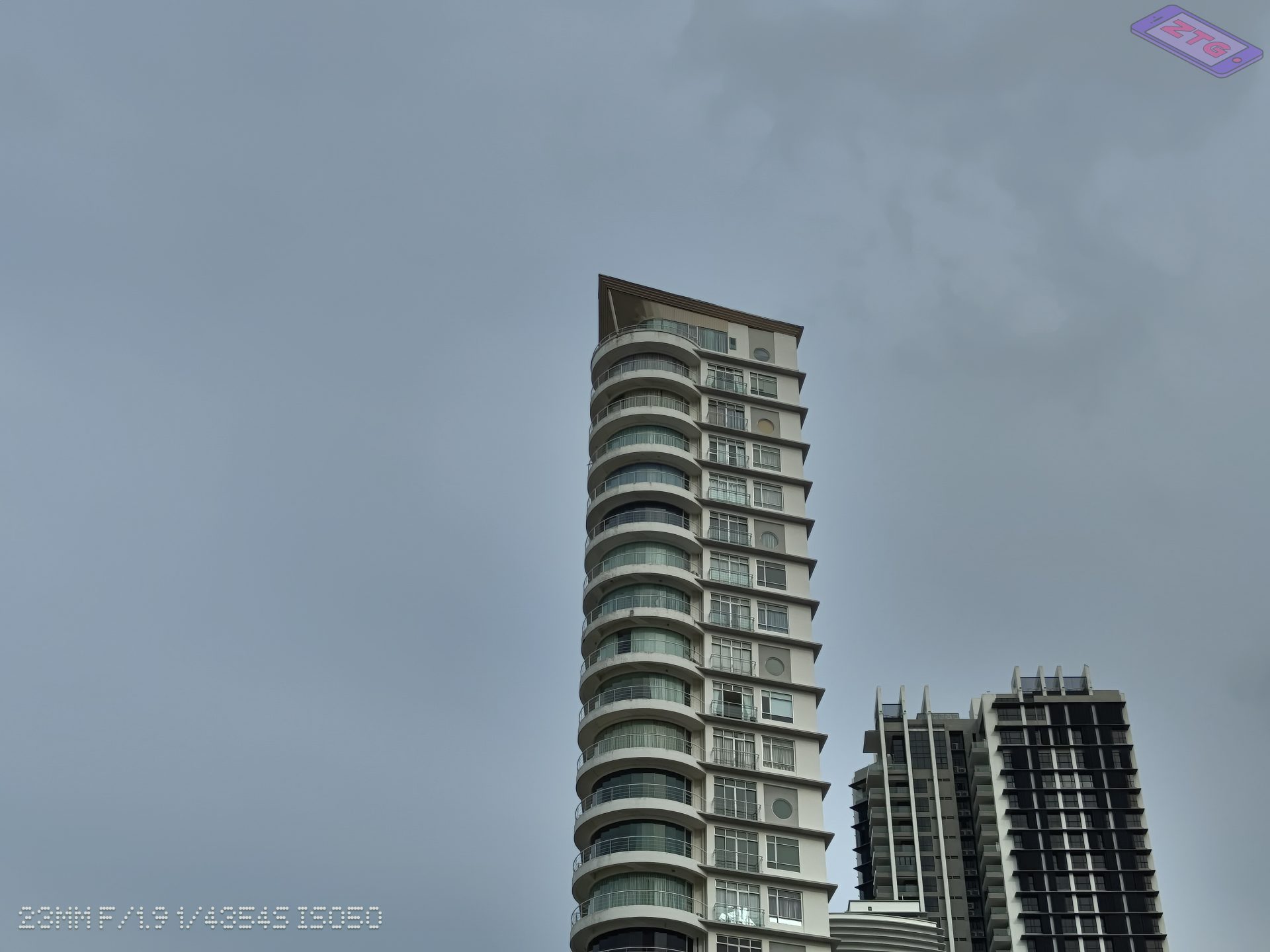 This makes it consistent, something I love to see on camera systems. If you go beyond 2x however, things can get a little artificial and painted on, which does shows its limitations as a digital crop method. Something like 5x is still usable, just know that it's not great.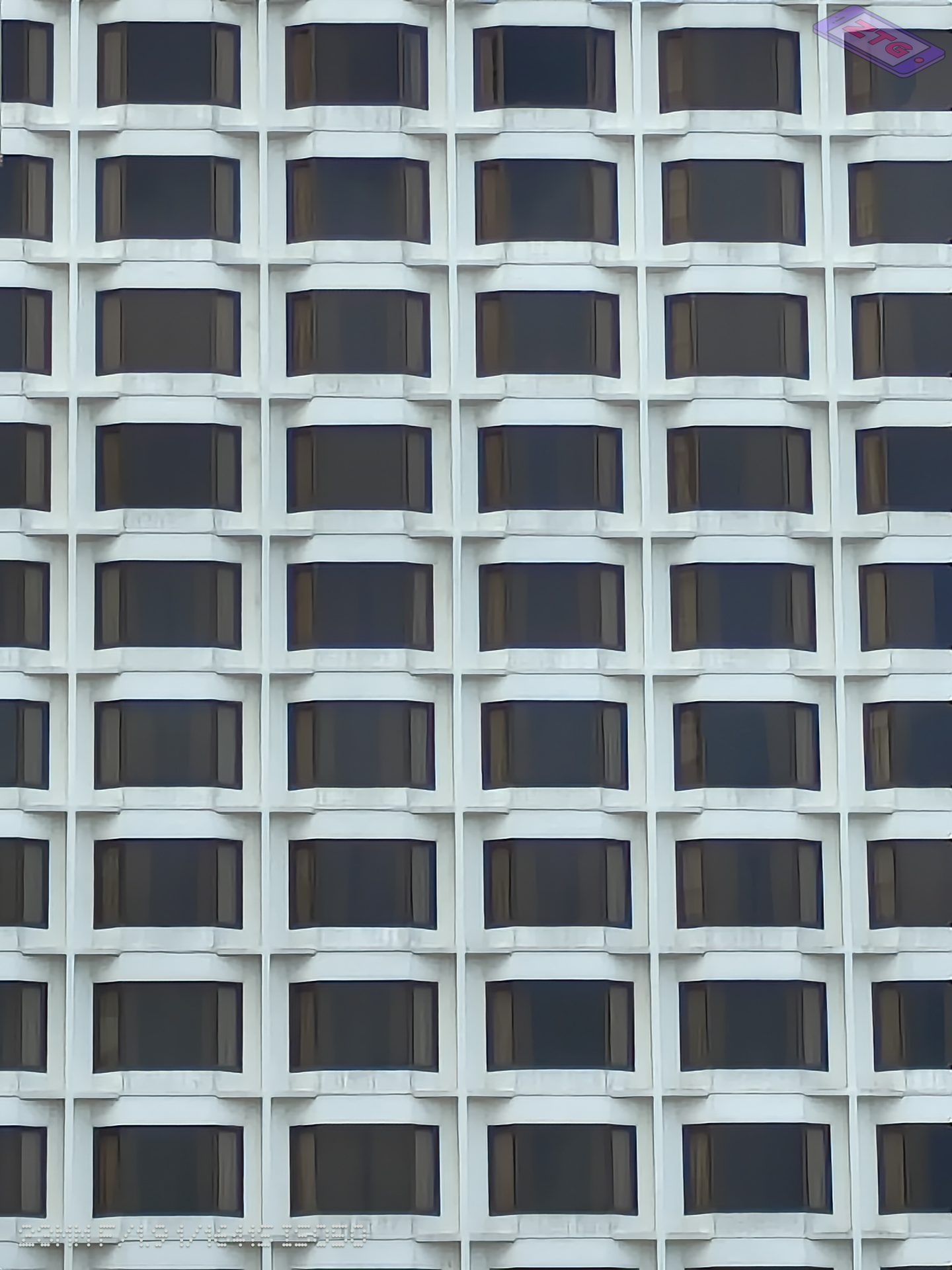 Ultrawide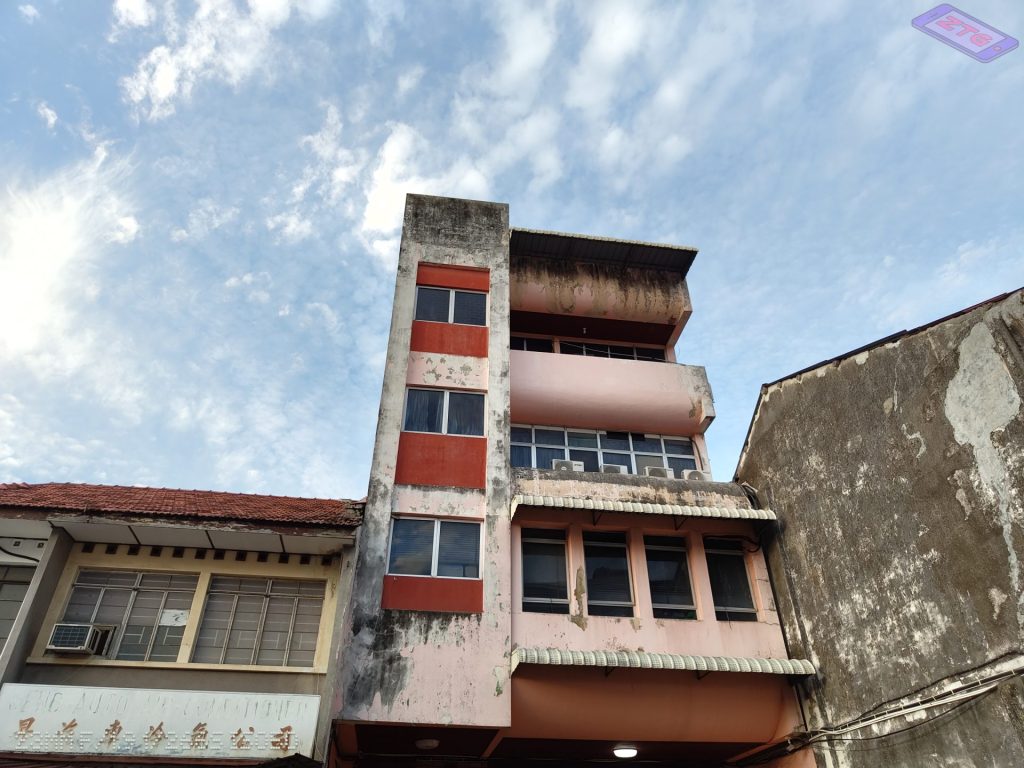 The Ultrawide camera, also outputting 12.5MP images by default as well, is good. It offers good detail, contrast dynamic range, though colors do take a slight dip that isn't dealbreaking. Sharpness might not be able to hold up compared to the main sensor's but that's simply because the sensor is just small. They may both be 50MP shooters, but the main's is definitely bigger that the ultrawide.
Still, shots turned out nice, corners didn't get distorted and foliage gets the typical smear but that's just how it is with these ultrawides. It's versatile enough to capture all sorts of landscapes and buildings, and I believe that it's an overall improvement and the company is on the right track.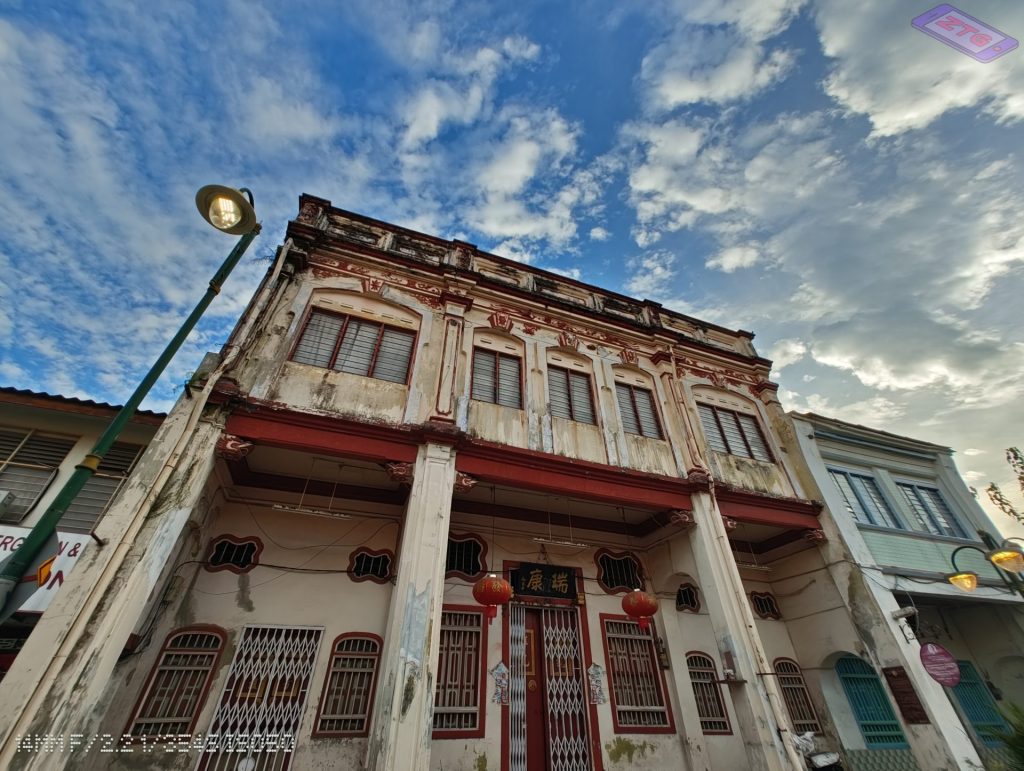 ---
Front Facing Camera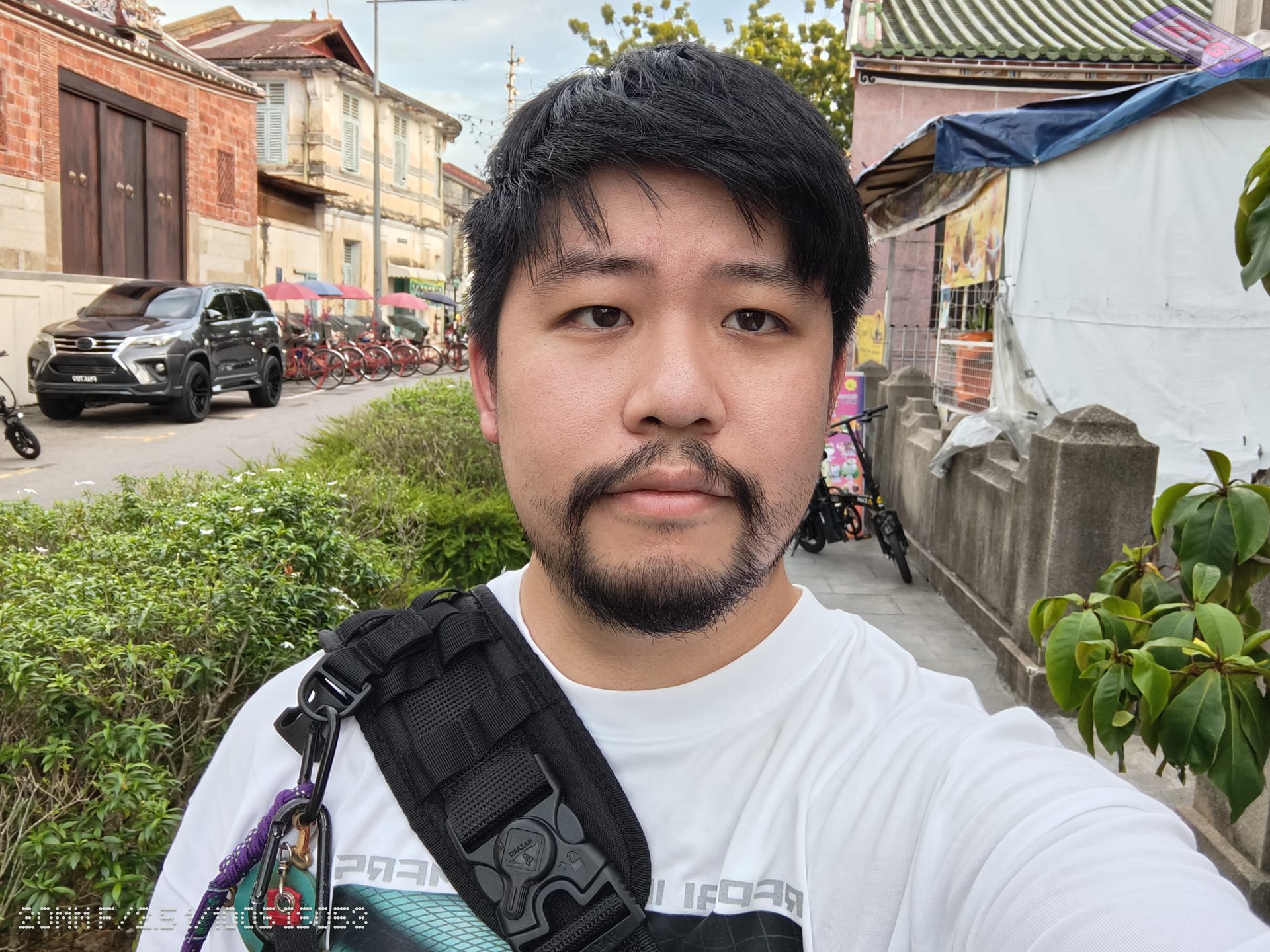 Selfies this time around is good and natural, even though it uses Quad-Bayer approach. It's 32MP images that are upscaled so technically they're 8MP, which is double of the Nothing Phone (1)'s 16MP (4MP Quad) shooter.
Now, your selfies here will really depend on your lighting, and under good conditions, you'll find them to be pleasing and sharp. This extends to portraits too, which performs consistently with regular selfie mode.
As usual with Quad-Bayer sensors, the diminishing performance happens in less lit conditions. Even as such, I still find selfies to be really good overall, and actually does alot better than a lot of non-Samsung phones out there. Things just really render more natural here with an admirable layer of depth that just works. Truly a great upgrade over the Nothing Phone (1).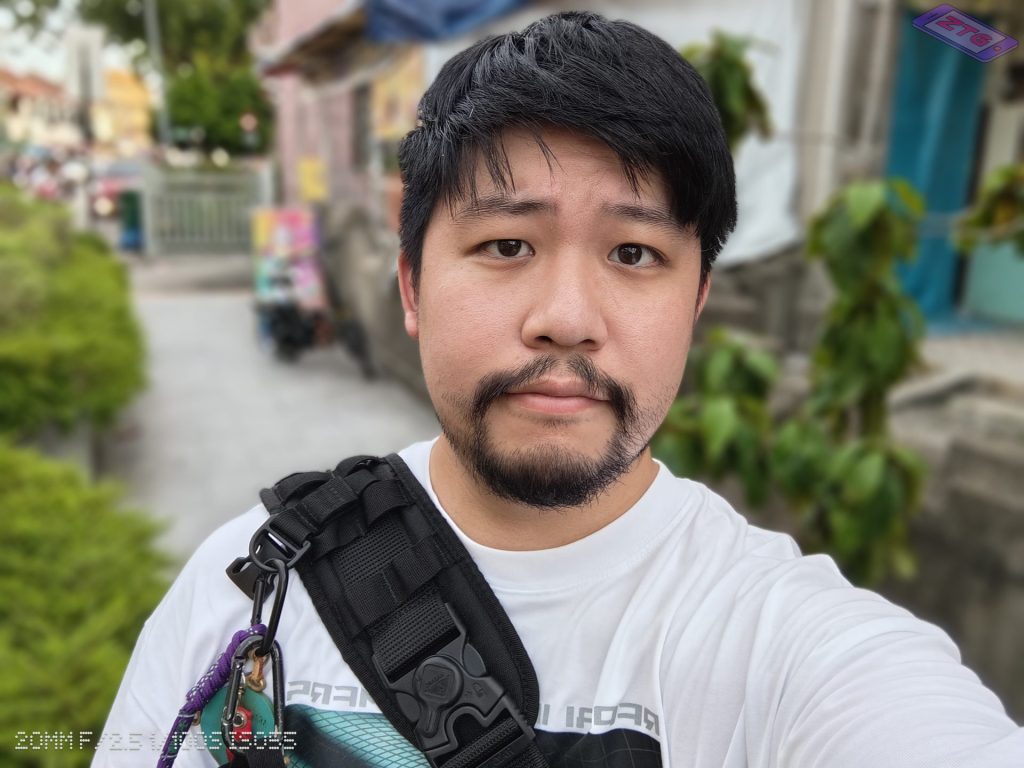 ---
The Verdict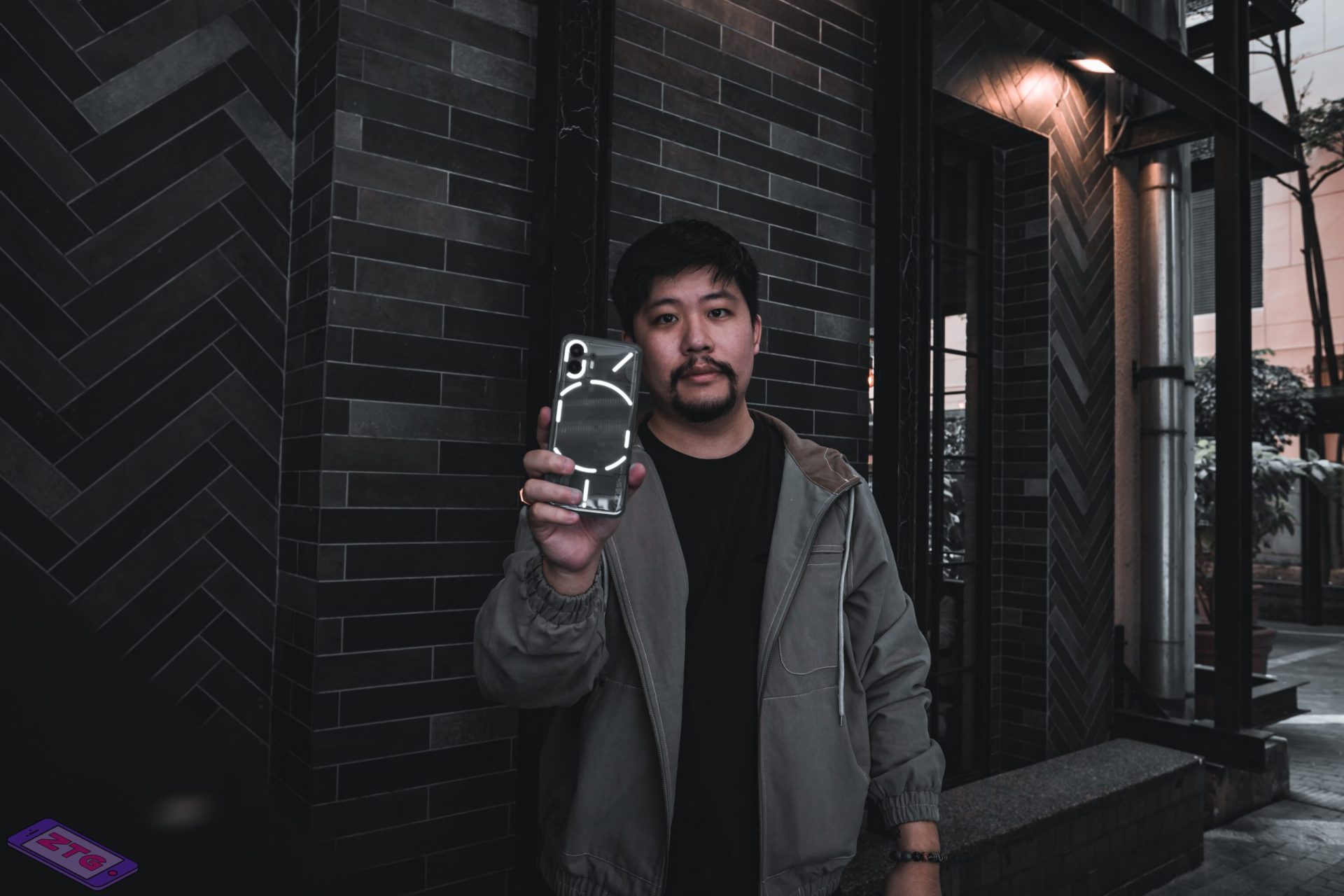 The Nothing Phone (2) is a great follow up to the Nothing Phone (1), but is simply held back only by it's price. Although it performed up to expectations in every department, I feel that it's more of a branding push than a tech push this time around. Nothing now really wants you to know that the experience you're going to get is really going to be worth at least RM 2999.
You get one of the cleanest Android experiences out of it, complete with an ever useful lighting system that pushes notifcations and even acts a bar-style timer.
A competent camera setup takes care of images well enough too, and there's really not much to complain about. The scene's gotten a little stale, and this Glyph-lit phone is still the brightening up this mundane industry.
Here's The Plan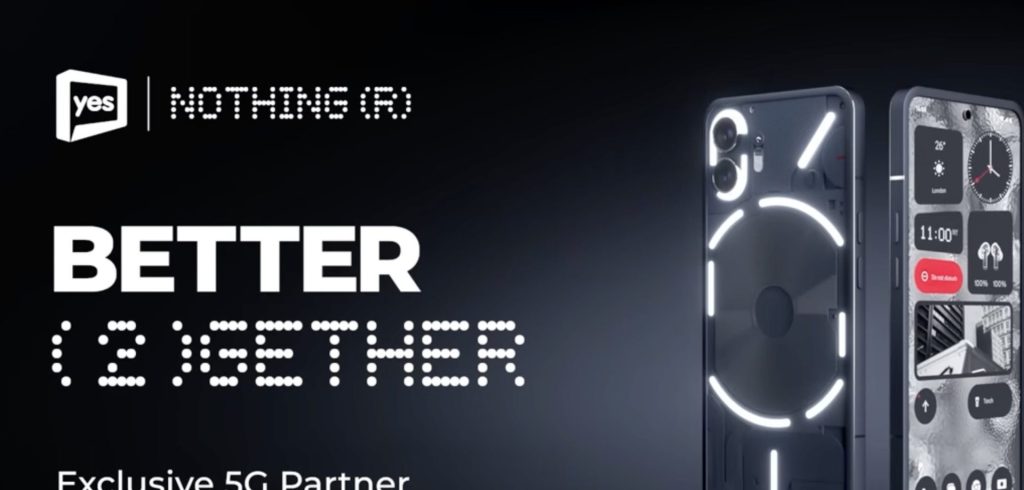 If you're looking to take an monthly route without a credit card, the next best thing is to sign up for a plan with a telco partner. YES 5G is the main, exclusive partner for Malaysia and they're offering a FREE 12GB+512GB Nothing Phone (2) if you sign up for the Yes Infinite+ Ultra Plan, which offers :
Unlimited 5G + 4G Data
Uncapped Speed (No FUP)
Unlimited Calls
110GB Hotspot
RM 178/month
36-month contract
Not only is YES the only partner that was the first telco to offer 5G coverage across Malaysia, but also uncapped speed with no FUP (fair usage policy), meaning you'll be getting consistent fast network speeds without any throttling at anytime (on top of no data quotas).