With Samsung duo foldables announced for an August opening sale, it's no surprise to see that there'll be enticing offers afoot for early adopters.
But Is It Time To Buy-In Though?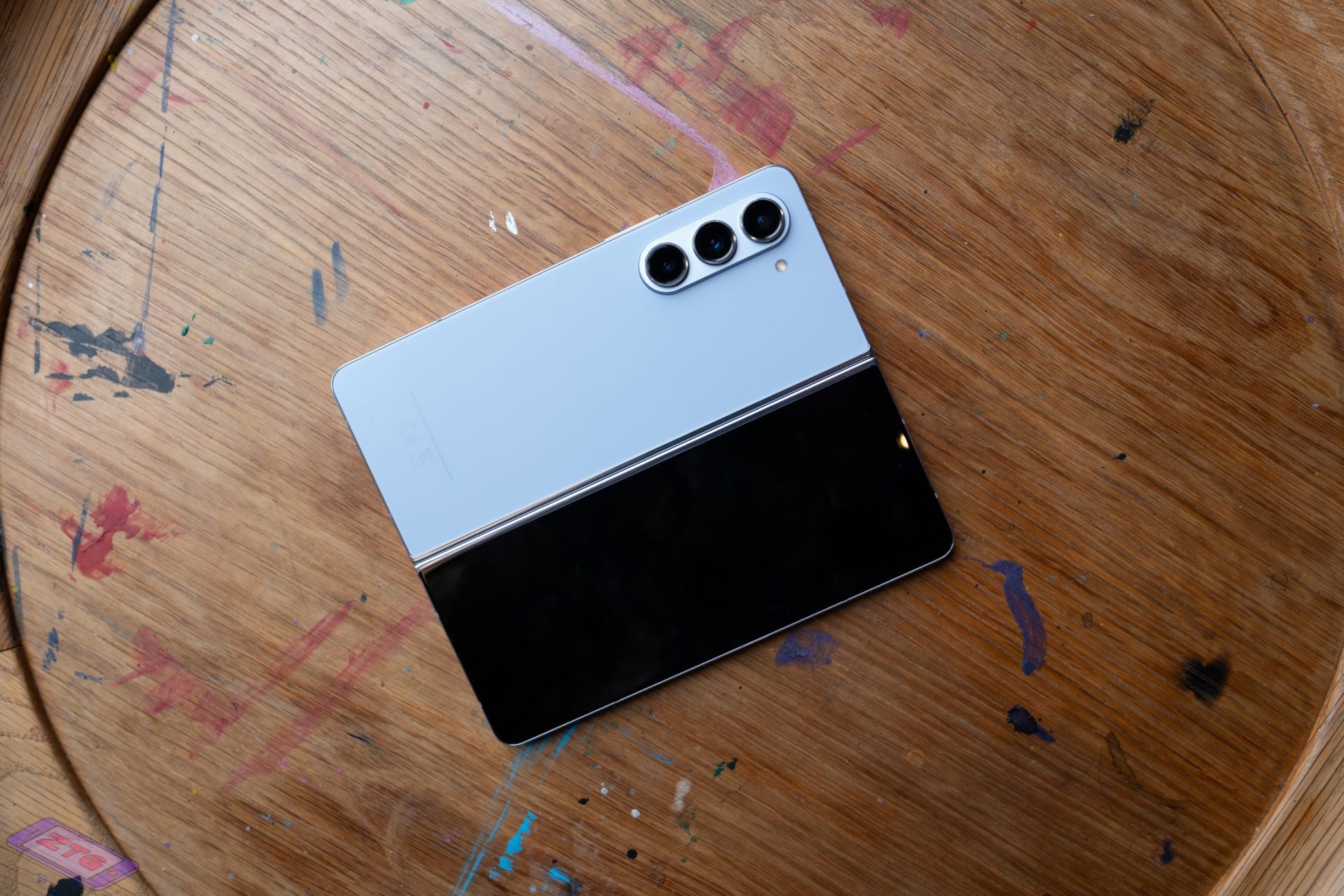 Screens everywhere are getting bigger and bigger. No reason that it shouldn't be the same for smartphones. Bigger is better, bigger is bolder! Level up your cinematic viewing experience with the large, immersive screen of the latest Galaxy Z Fold5. Relax to a more comfortable viewing experience by unfolding to a massive 7.6" Main Screen.
With Dynamic AMOLED display, the vivid, stunning visuals will play tricks with your eyes and make you feel like you're right in the movie or game. The enhanced outdoor brightness at HBM 1200 nits is 20% higher compared to the previous model. Go on a longer movie marathon with enhanced video playback of up to 20 hours, so that you can enjoy non-stop entertainment, even when you're out all day.
Want to see a neat trick? Fold screen halfway to go into the advanced Flex Mode and your Galaxy Z Fold5 will turn into a mini laptop, where you can watch, comment on, and control content, all at the same time. The media will play on the top half of the screen, while the bottom shows you the touchpad with mini media controls, so that you can easily view content information, or rewind and forward it by 10 seconds.
The versatile panel also gives you an adjustable Toolbar, where you can use commands like Split Window, Quick Panel, Screenshot, Brightness, Volume, and Settings. The Toolbar supports multi-finger gestures as a shortcut your commands. Use 1 finger to move and tap, 2 fingers to scroll and rag, 3 fingers to go back, and 4 fingers to show the apps screen. On Flex Mode, you can also turn on mouse pointer, just like a real laptop.
The Deal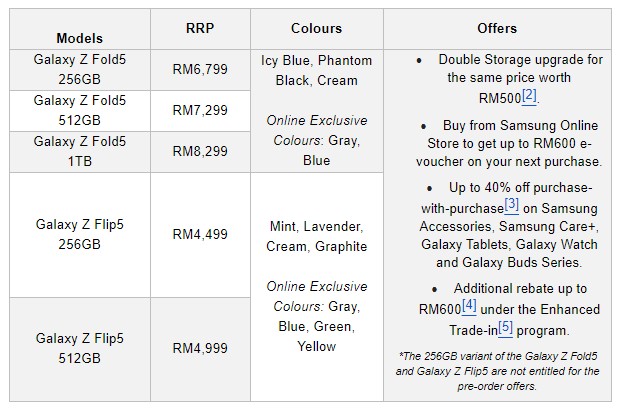 To pre-order the latest Galaxy devices, please visit: