vivo Malaysia released a short film titled 'Shout it Out' featuring a deaf Malaysian girl's determination in reaching for her dreams to be a national athlete. The 9 minutes 30 seconds film was shot COMPLETELY with the vivo X70 Pro, their flagship smartphone with advanced mobile imaging technology co-engineered with ZEISS.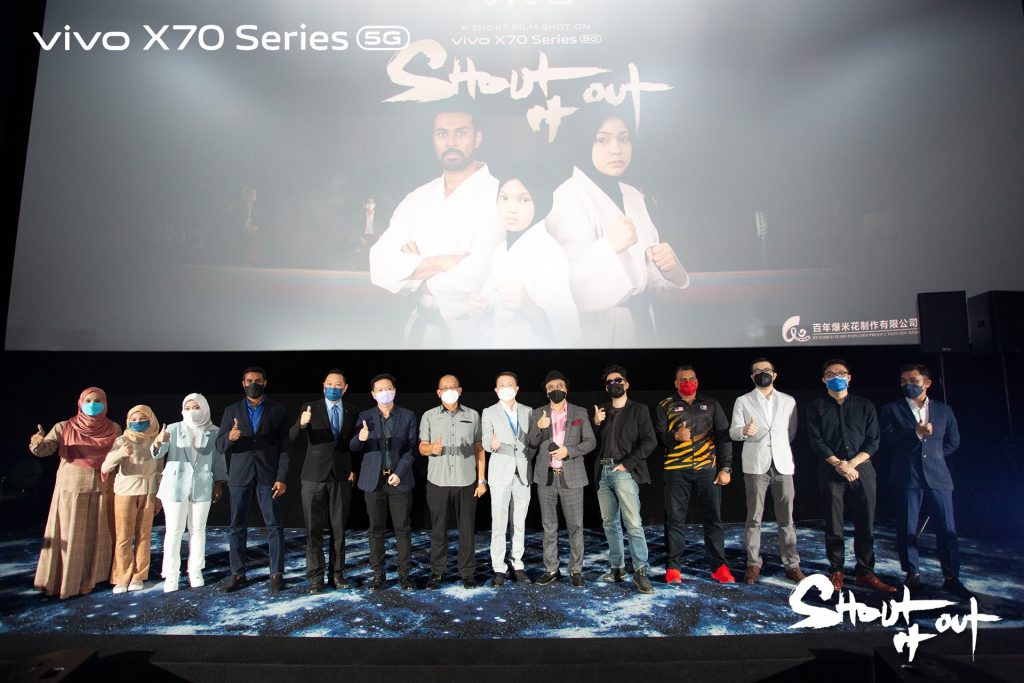 The Film
Inspired by a true story, 'Shout it Out' follows the story of Siti, a deaf Malaysian since young who, against all odds, fights her way to master Karate and represent Malaysia in an international Karate tournament. Set in scenes where she constantly faces various challenges and rejections, being laughed at and self-doubt, the film highlights her strong determination coupled with her teacher's unwavering guidance to get her on the world stage as a national athlete.
Directed by Mallory Lee, we see the life of Siti (played by Nurizyan Binti Hishammuddin), a young, petite Malay girl who started her journey towards becoming a national Karate athlete. Under the guidance of coach (played by Seelan Manoheran) and his faith in her abilities, Siti endured through her training and life struggles, pressing on to reach her dreams of competing for Malaysia.
---
"At vivo, we believe that every person has the potential of accomplishing great achievements, regardless of their background. We are humbled to have the opportunity to share the life of Siti through this film, capturing her incredible story in reaching her dreams despite limitations. Using the vivo X70 Pro's advanced imaging technology, the film demonstrated the filming capabilities of the smartphone and its potential as a professional filmography device."
Mike Xu, Chief Executive Officer of vivo Malaysia
"Filming 'Shout it Out' was a great experience for me. As we film the video, I want to capture the true essence and emotions played by Siti, showing her struggles, joy, determination and courage in reaching her dreams regardless of her difficulties. Using the vivo X70 Pro, I was able to capture all of that as seen in the final video. I hope Malaysians would be inspired watching this short film as it inspired me,"
Mallory Lee, Director of 'Shout It Out'