It's been Foldable Fever with Samsung recently and it's gotten the excitement of Malaysians all over with their attractive price tags and free gifts, up to a point that Samsung Malaysia needed to restock frequently to satiate demand.
However, not everyone is chasing for the newest tech, and some are compelled to take advantage of the previous generation being made more affordable due to model succession.
So, which Galaxy Fold is for you?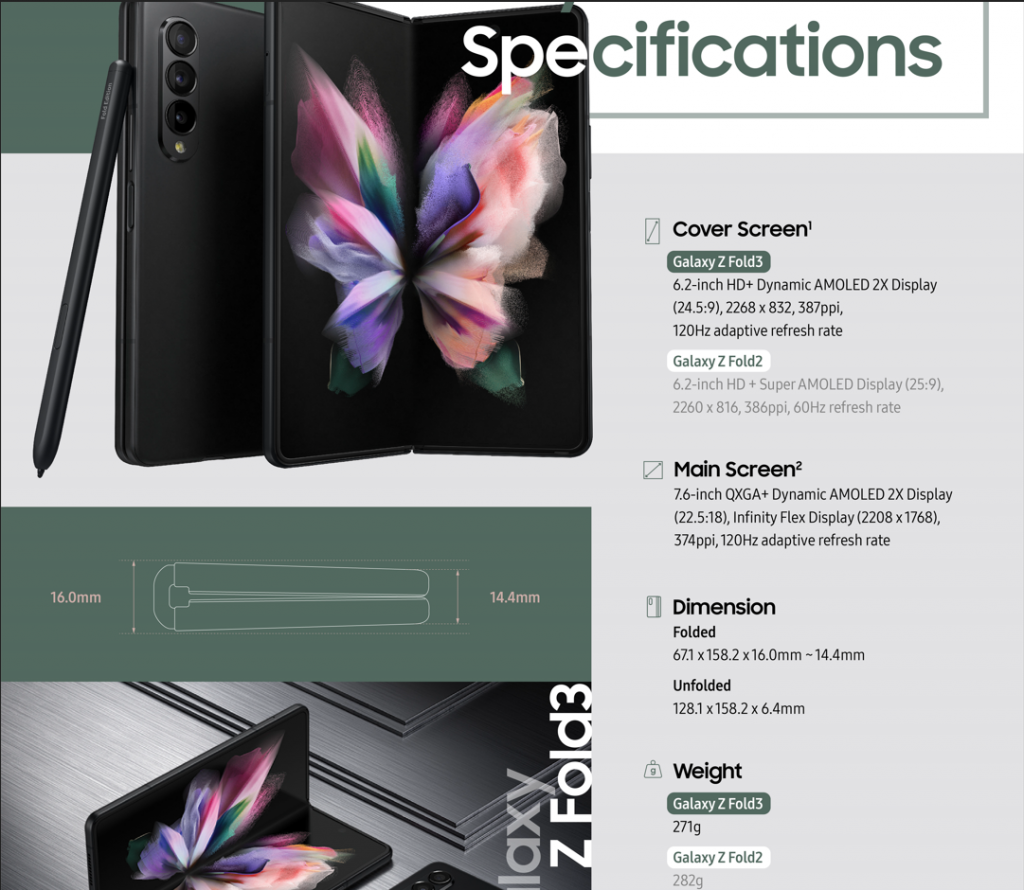 Here we can see some general improvements, such as the Z Fold3's cover screen going up 120Hz in refresh rate compared to the Fold2's 60hz. Pixel sharpness seems to be neck to neck, with the Z Fold3 leading by just 1 negligible pixel. The Fold3's also about 11 grams lighter too if that matters.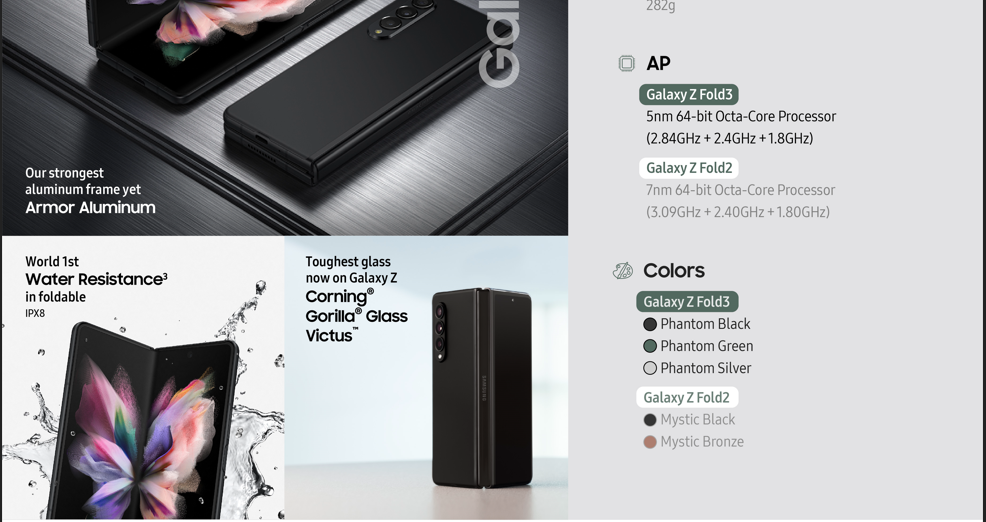 In the performance department the Z Fold3 doesn't just take a lead, but it takes a LEAP. Jumping to the current Snapdragon 888 processor compared to the Snapdragon 865+ on the Z Fold2, expect things like gaming, cooling and even transitions to be a little different.
The Z Fold3 has a complete set of new color ways compared to the Z Fold2 so it's just a matter of taste here. If we were to pick, we'd go Phantom Green on the Z Fold3 and Mystic Bronze for the Z Fold2.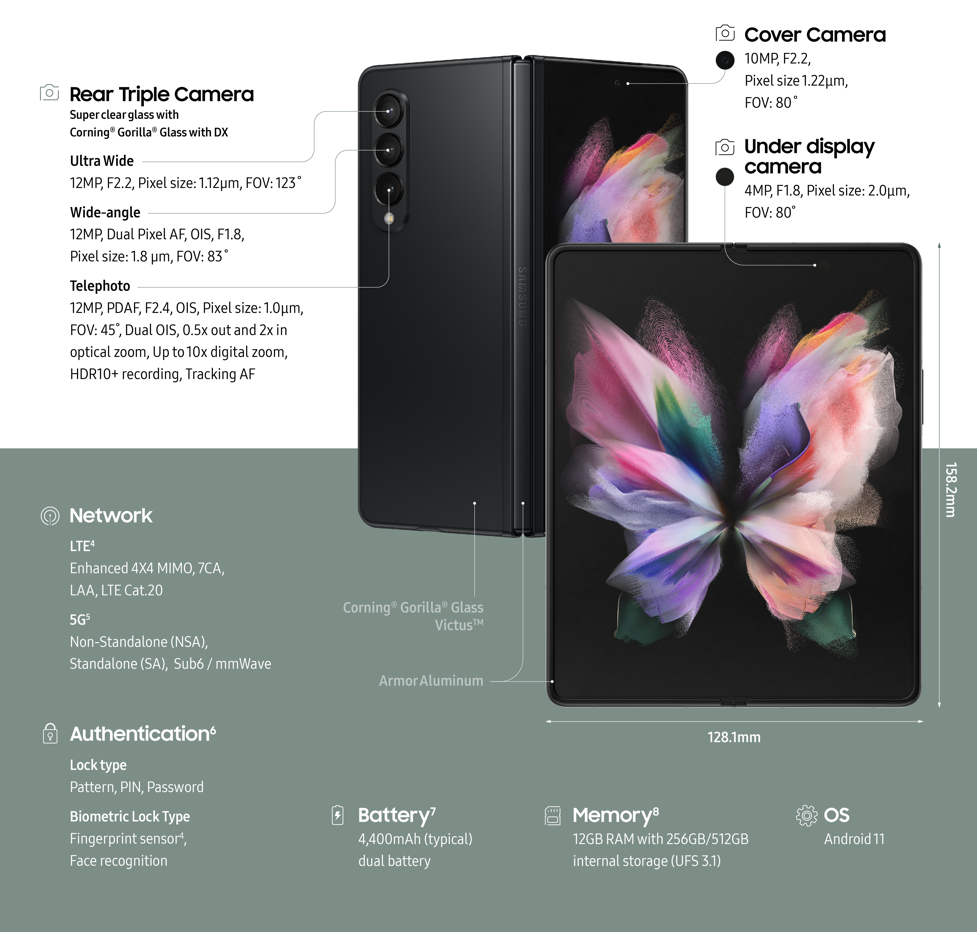 Cameras and storage configurations seem too close to call here, with the only difference being that the Z Fold3 would be pioneering a 4MP Under-display camera that doesn't get in the way of the folded screen's real estate. The Z Fold3 (RM 6699) also leads in value here, with a significantly more affordable launch price tag compared to the Z Fold2 (RM 7999).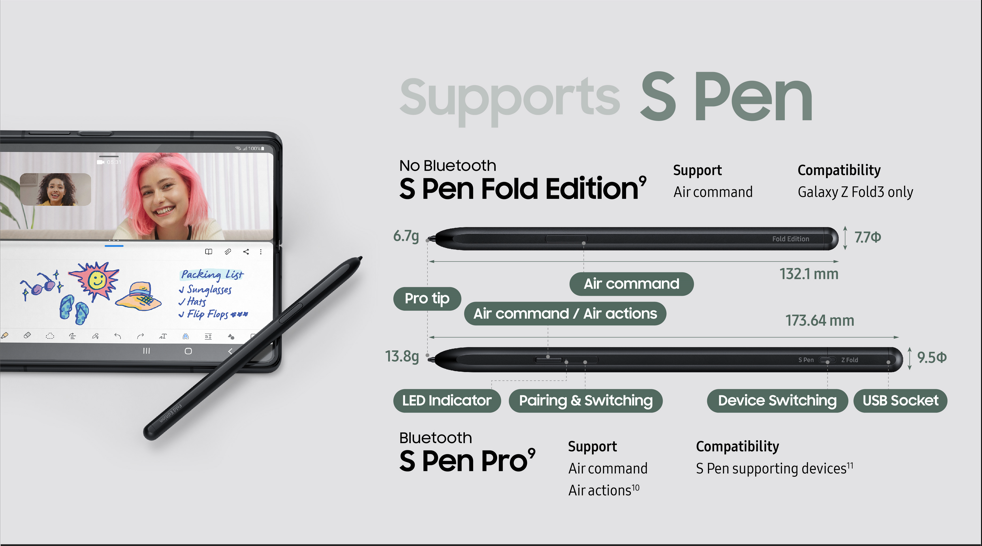 Here is pretty straightforward, with the Z Fold3 being the only device between the two to offer S Pen support. If you are not ready to say goodbye to the Note Series, this may very well be the only obvious choice for you.