With the maturity of the WH1000-XM5 in the market, Sony's cooked up the WH-CH720N as an affordable ANC teaser before the XM6 appears, as well as to succeed the WH-CH710N from 2 years back. It focuses on accessibility in a lightweight setting, asking for just RM 649.
---
Design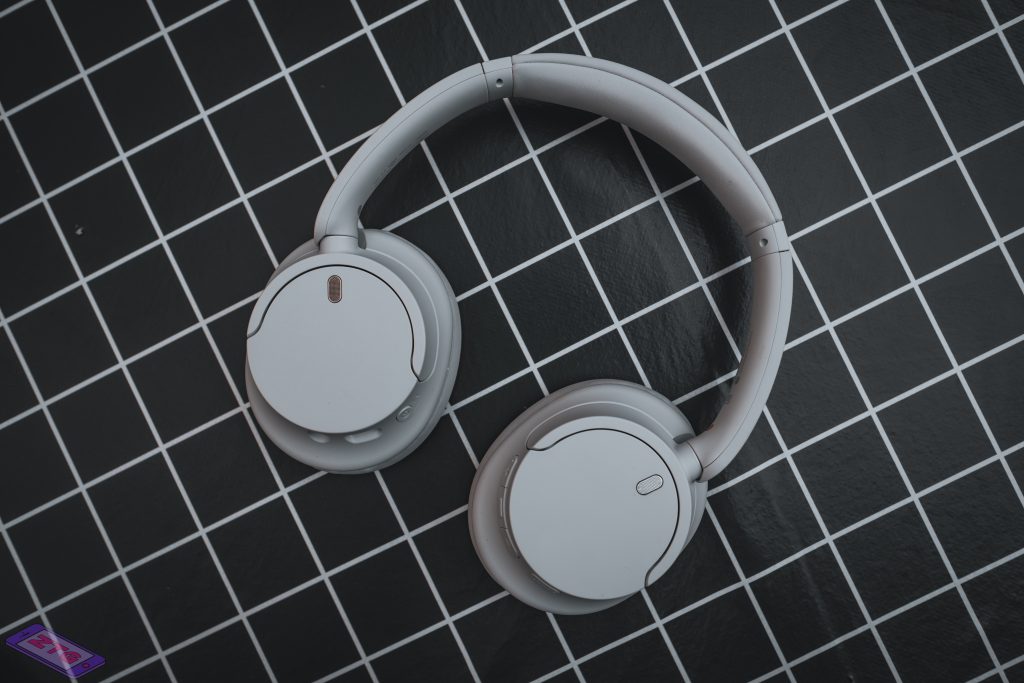 The Headphones
The CH720N look just its predecessor with some changes to how the headphones sit on your head. It has a very minimalist outlook with an off-white color scheme that people can appreciate. It's as though someone from the design team overheard someone from the street saying "I just want something simple and modest", and literally turned that into a product that lives up to that.
They also don't collapse down, but the earcups do swivel to make it easy to fit into a bag or case (which isn't included in the package). I still don't quite understand why Sony won't just make it foldable like the XM4's back then, and it's not a price issue since the XM5's aren't foldable either.
The all plastic design makes it extremely lightweight (192 grams!), to a point where it will not exhaust the wearer at any point. The matte finish a good choice as it themes well with the off-white color. The band is reasonably bendable, and houses the extension when it's not pulled out. Pulling it out will expose it, which is normal.
Buttons are on each cup at the bottom, and they're definitely large enough for people to familiarize quickly and easily.
Left Ear Cup:
Power and Pairing button
USB Type-C Port (only for charging, not connection)
3.5mm jack
Right Ear Cup :
Volume Up and Down
Play/Pause
ANC/Ambient Mode Button
It's laid out quite well and so simple to use and even teach, so points to Sony for making this accessible for just about anyone.
The Wear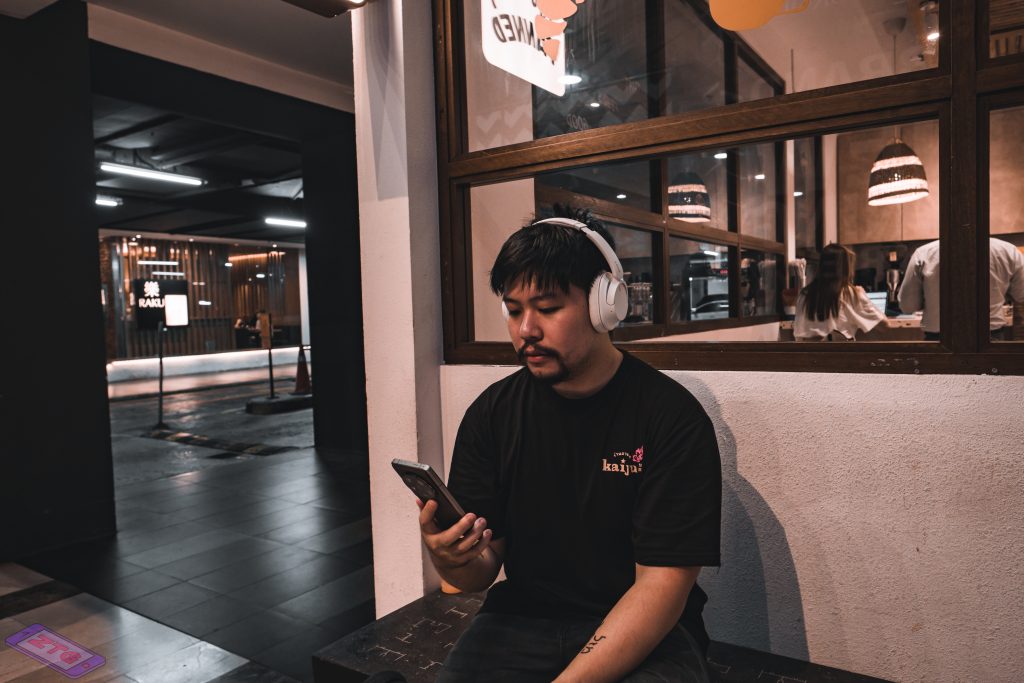 The cup cushions nice and soft, with a good gap between your ears and the driver, and it's wide enough to accomadate bigger ears. They're made of leatherite, which means they're good for listening and commuting but definitely not for working out or getting caught in the rain (which you shouldn't when it comes to headphones when you're out and about).
They're comfortable and gentle enough to wear for a long period of time, especially in the office, so these headphones thrive in a stationary environment over constant movement. What I'm trying to say is, if you're going to be in the office all day without taking these off, it's NOT going to be uncomfortable, also because I mentioned that the cups are pretty spacious, so ears won't feel hot and moist which is a good move, but doesn't do well for passive noise isolation.
Over 45 hour battery, with ANC enabled.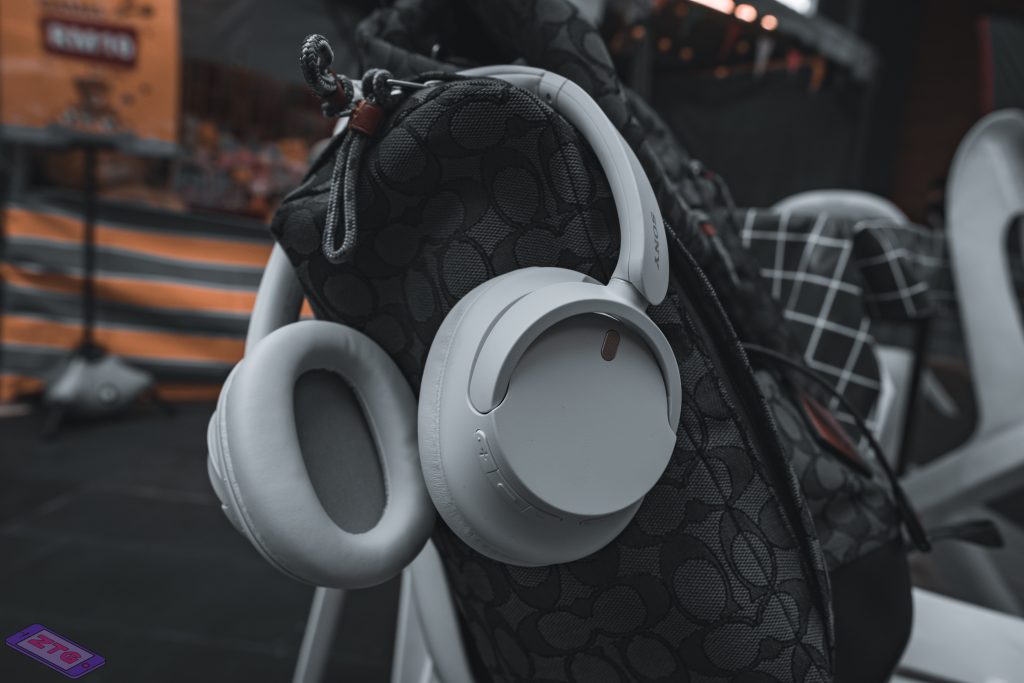 As light as it is, I was pleasantly surprised at just how long the CH720N was able to last on a punishing single-charge cycle. With ANC on, it managed to last a near 2 FULL DAYS of accumulated listening which is award-winning in my book. If you went full Sony, you'd enable the Digital Sound Enhancement Engine (DSEE, more on that later), and in my testing, the headset still lasted about 40 hours which is still good considering just how much power it consumes over time. If you're someone who does not have good charging habits or just a busy lifestyle, these are definitely for you.
Charging's done using the USB Type-C and it's reasonably quick. A quick 5 minute top-up grants at least 3 hours of ANC playback while a full charge takes about nearly 2 hours which isn't too shabby. Well, should you find yourself forgetting to charge and you're left with a flat batt, you can still bring the provided 3.5mm analog cable with you and listen to music plugged in, just make sure you have an adaptor for it if your phone doesn't have a phone jack, or better yet, buy a Sony Portable Walkman!
| Noise Control | Battery Life (Single Charge from 100%) |
| --- | --- |
| ANC OFF | 69 Hours 2 minutes |
| ANC ON | 46 Hours 23 minutes |
| ANC ON, DSEE Enabled | 41 Hours 11 minutes |
The Listen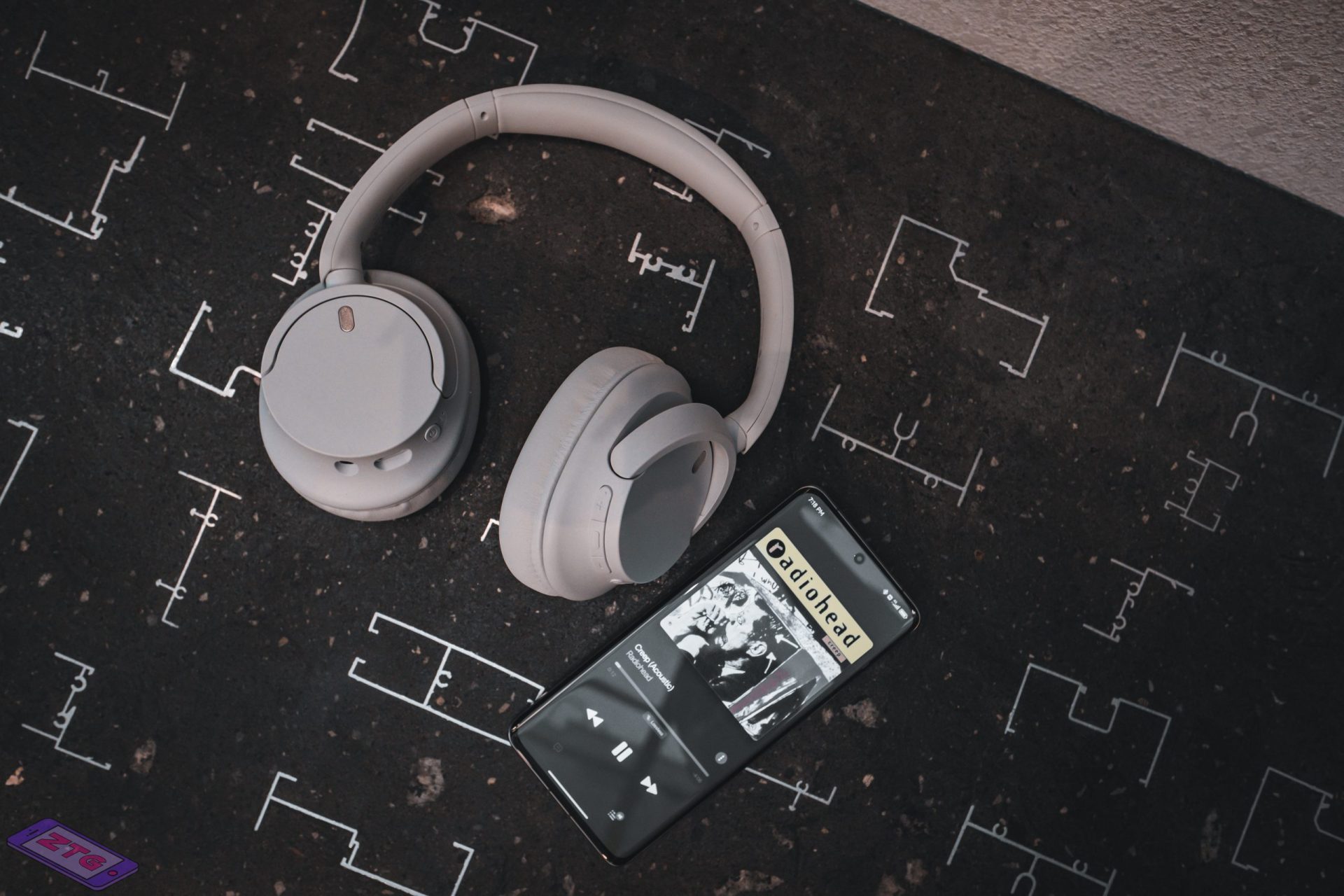 When it came to music playback, the CH720N's make for a good pair of headphones for general, unfussy consumers but nearly not enough for an aficionado. Though, I have to say, if you can learn to work your way around the companion app and choose the right equalizer presets, it will make a world of difference and in a good way.
At face-value, meaning without installing the app and relying on presets, the CH720N plays through a wide bass, climbing high on the mids and uppers. Overall warm, music sounded neutral for the most part but with a bass boost that thumps gently. Even though it's thumpy, it felt like the boom would, on occassion, overtake the soundstage which makes it hard to enjoy music across all genres.
The App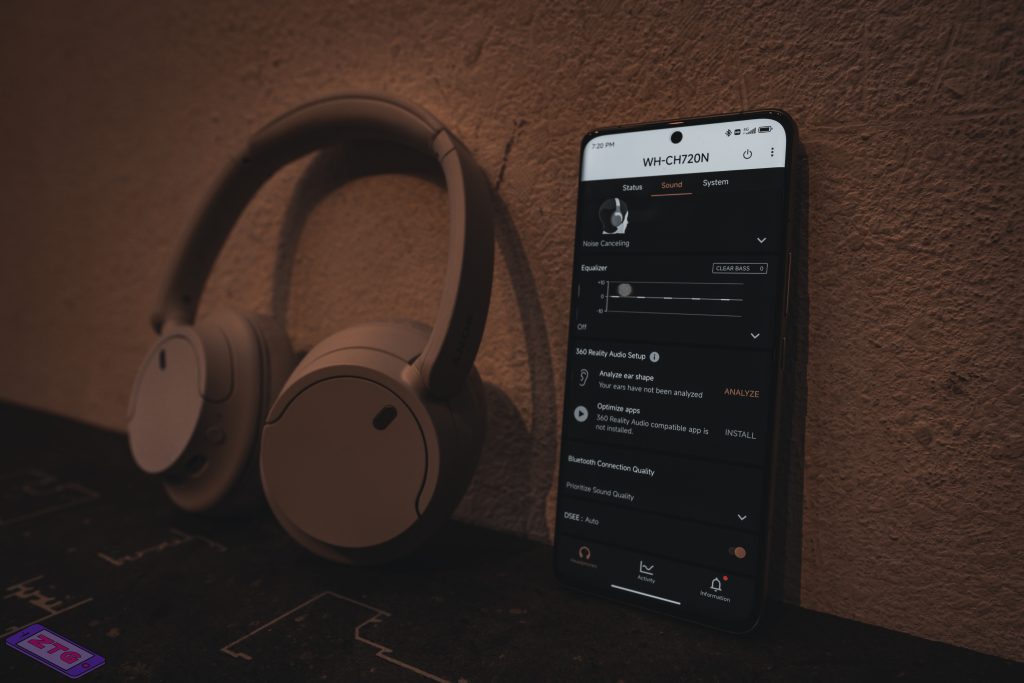 Would I say you MUST install the Sony Headphones App to use it? No. It's simple enough to just power on to pair and start using immediately. The buttons are all on the headphones itself and you can be free of the app, but, if you are interested in customizing and maximizing your experience, I'd say you should because the Sony Headphones app is pretty comprehensive and granular. You'll also be able to toggle the ability of connecting to 2 devices here, so if that's what you're after, it has to be enabled in-app. In my experience, pairing 2 devices was seamless and easy.
From here you can do your usual work, such as customizing equalizers and controls, experiment with presets and update firmware as per usual.
Equalizer – Five-band, includes Clear Bass dial
8 EQ presets, not including user-made customs
DSEE Toggle
Bluetooth Connection Quality : Choose between Prioritizing Sound Quality / Connection Consistency
DSEE (Digital Sound Enhancement Engine) is Sony's signature upscaling protocol that recovers detail lost during compression, and how effective is it for you depends on your hearing, because for me, I just felt it just got a little louder and sharper, especially when it came to instruments. One thing I have to say though, enabling this with ANC delivered an actually immersive experience for me.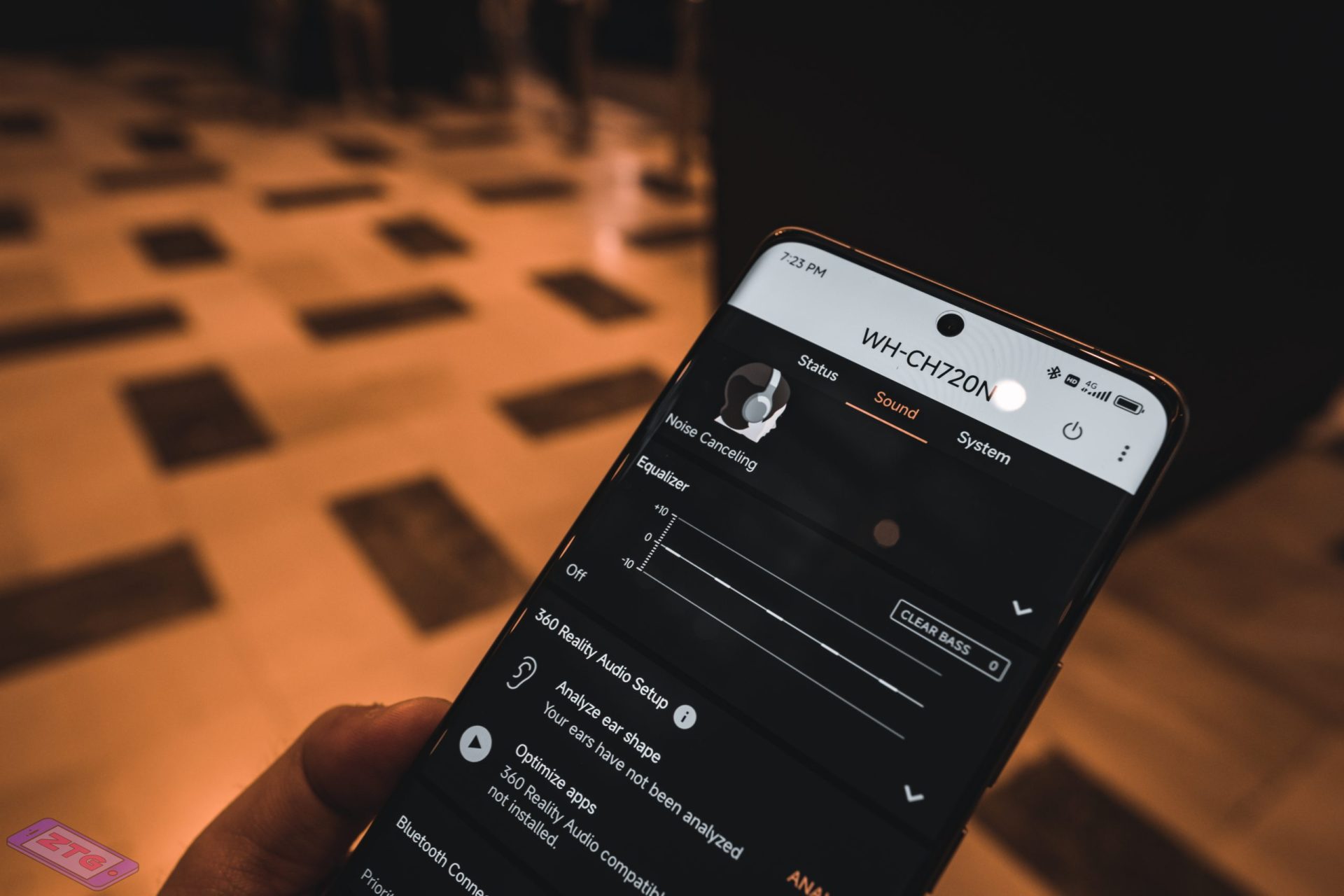 So to make it easier, we will break down its performance based on the frequencies we've been through from our music. Towards the lower frequencies, the CH720N's were quite loud in the lower frequencies, and therefore thumps are more pronounced and present. You can undoubtedly hear the neutrality, but the problem is how overwhelming the bass can be, and that's why presets are useful, such as Bright, as it makes instruments more lively and tones down the lower frequencies by a little notch. You'll hear a lot less thump, but you will be able to hear everything peacefully.
We listened to pairs of songs from diverse of genres as listed below and we were able to identify strengths and weaknesses.
Genre
Title
EQ
Grade
Classical
Toxic – Anthony Willis
Passacaglia On a Theme Of Handel – Cihat Askin, Tania Lisboa
Off
Ideal
Rock
Creep – Radiohead (Acoustic)
Master of Puppets – Metallica
Treble Boost
Excellent
Pop
VILLAIN – K/DA & Madison Beer
Pretty Savage – Black Pink
Bright
Ideal
EDM
Outside – Calvin Harris
RAVE – Dxrk
Bass Boost
Ideal
Jazz
Ruby, My Dear – Thelonious Monk, John Coltrane
Django – Rudy Van Gelder Edition (Remastered)
Mellow
Poor
As you can see, the CH720N nearly aced nearly genre under ideal profiles but fell short on Jazz, as I couldn't tune it in any way to get even a pass. It was either too soft or loud, and it simply didn't sound their best.
If you're not into constantly changing your EQ presets based on what genre you're listening too, I'd say you should just leave it off and just rely on DSEE and ANC to deliver decent performance. If the bass is too overwhelming, simply just use Bright as I felt it was the most versatile of the bunch.
Microphone
The CH720N has a typical microphone that's built into the headset and doesn't sound as good as a dedicated mic but it's not like every other headphone out there in this category has one. Apart from the bluetooth compression and mild latency, my voice sounded clear enough for a phone call in a cafe but a little soft and compressed when out on the street.
It didn't sound great for concalls on the computer, so I'd say that it's best reserved for just phone calls that you have to pick up.
Final Thoughts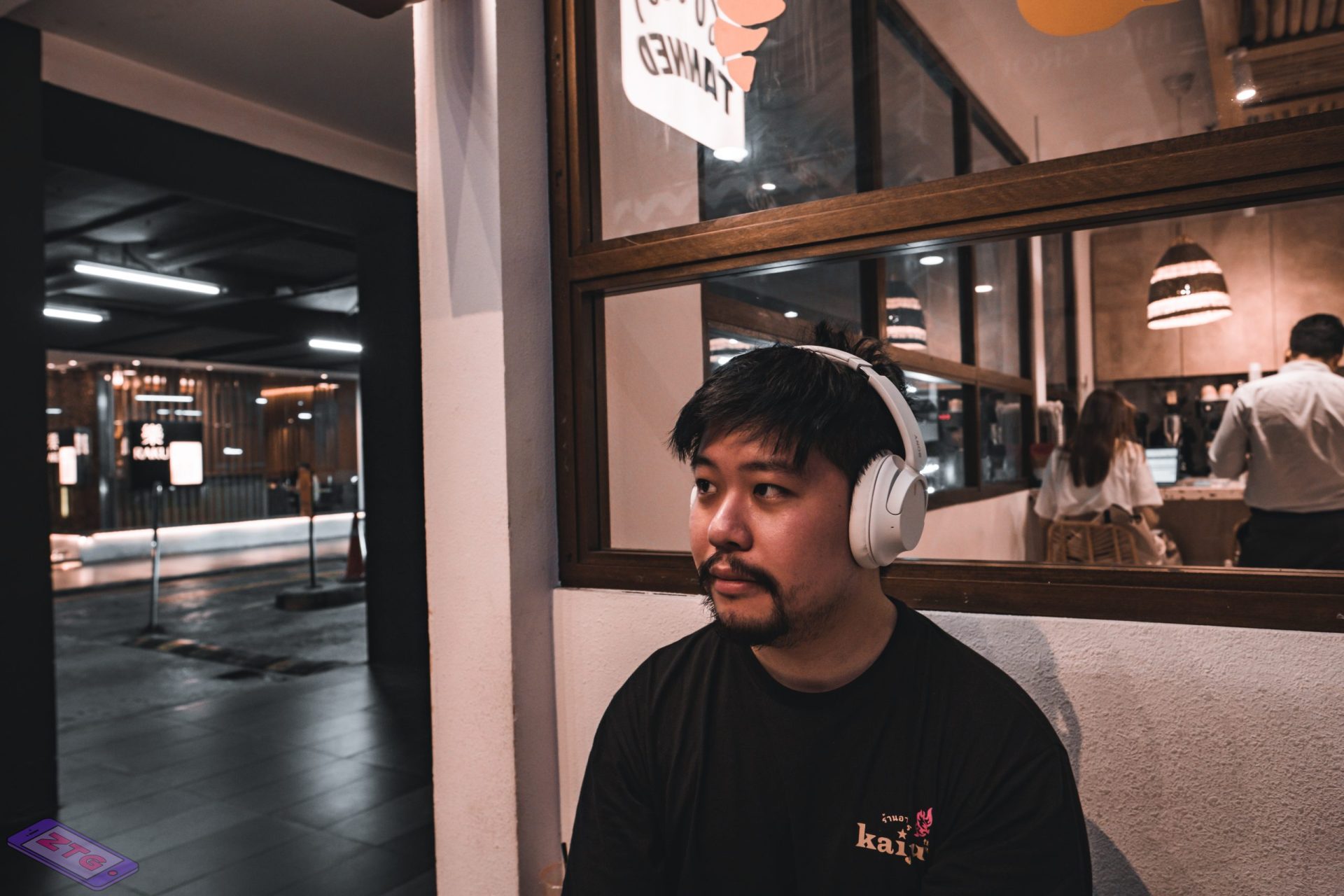 At RM 649, it's a well-priced pair of ANC headphones that's simple and good to go. It can appeal to a lot of people, especially those who don't wish to install an extra app and just want to listen to music right away. It cancels out noise pretty well for the asking price, and though the 1000XM5 is around and is a king in the ANC field, it's hard to say no to these considering that the latter costs more than double of the former.
I appreciate the lightweight, but I simply love the stellar battery life more. If you are committed to learning the Sony Headphones app, the suite of customizations and features it has is well worth the hassle.
If I had to ask for improvements on this formula, it would be to make the next one foldable, on top of having in-ear detection for music playback so that it stops playing music when the headphones leave my ear.
The sound signature is definitely biased to the lows, and it makes the bass thump kinda hard, so if you like your high-octane EDM's and sick guitar solos, this might just be the mid-range consumer tier pickup you've been looking for.
---