"At Samsung, we are passionate about making mobile innovation relevant to consumers. In our bid to mainstream foldable smartphones, we are collaborating with homegrown brands to create unique, local Galaxy Z experiences on their apps that Malaysians use on a daily basis, and bring it closer to their hearts. We invite more local organisations to be a part of this industry collaboration and deliver better experiences to their customers,"
Luke Au, Head of Product Marketing, Mobile eXperience, Samsung Malaysia.
In order maintain a steady foothold of the foldable market in Malaysia, Samsung Malaysia Electronics had recently announced that they are working with local brands of all industries as well as universities with the goal to reimagine we way we look and use foldable smartphones.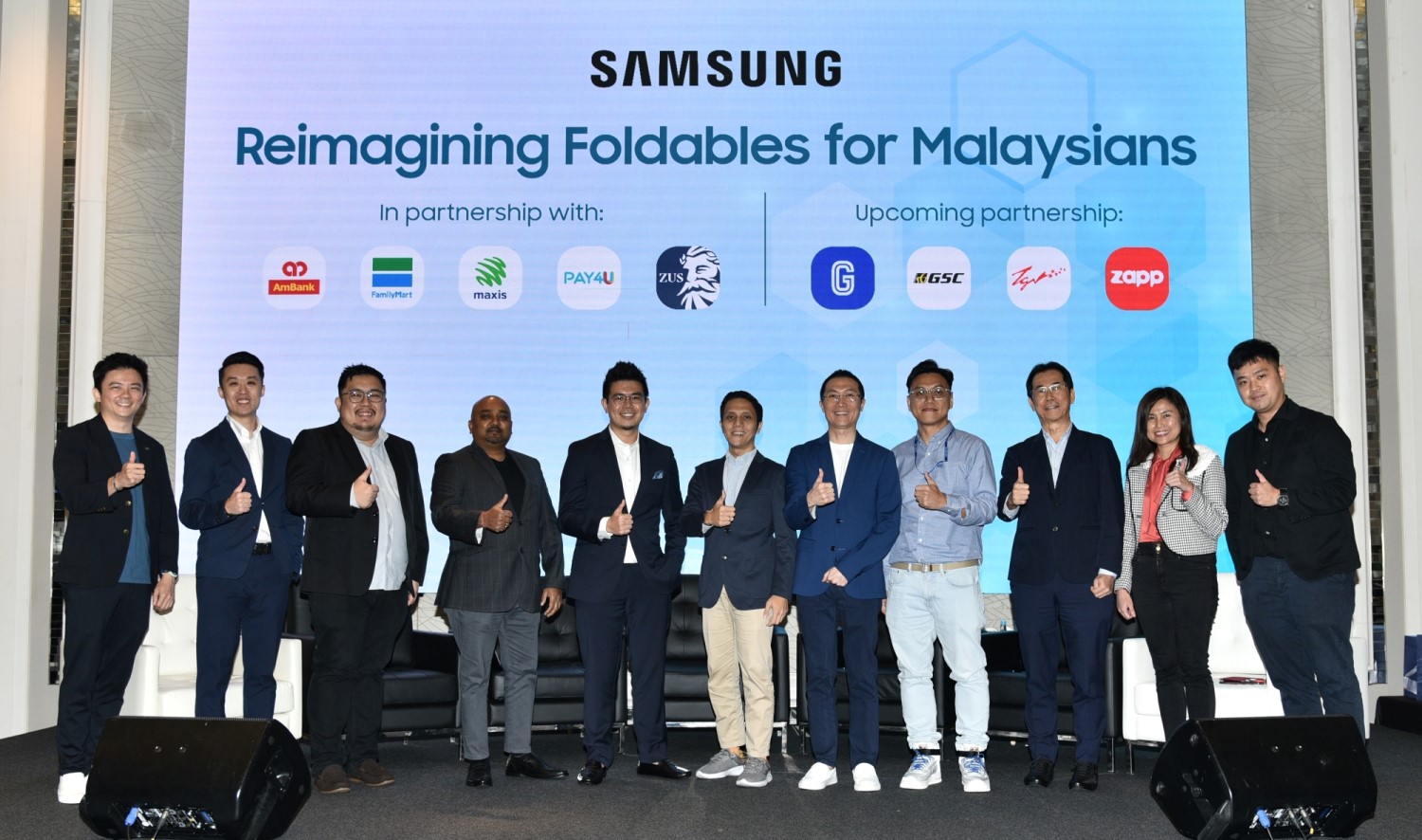 The Motley Crew 
Brands like AmBank, Family Mart, Maxis, Pay4U and Zus Coffee as the first wave of partners are leveraging on Samsung and the Android platform for their localisation and UI/UX building to make a friendlier and more approachable app experience for all. It starts with the optimisation of these brands' apps, from user experience and the flexible use of screen expansions and multi-angle folding perspectives.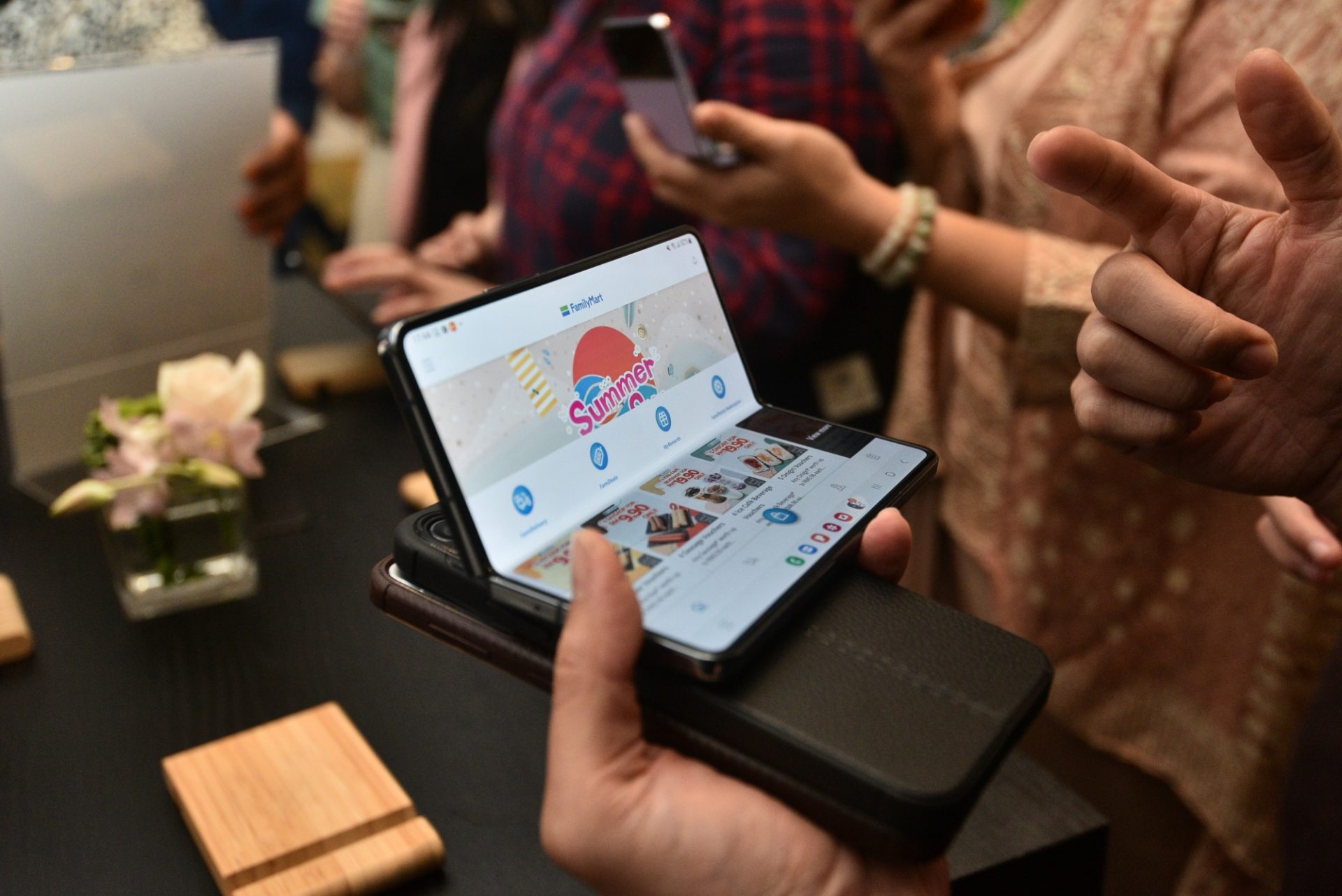 In the coming months, more partners include the likes of Gigi Coffee, GSC, TGV Cinemas and Zapp who will be joining the foldable flanks of Samsung. As for the education side, Samsung has plans to host a hackathon with local universities, where students will be pitching foldable app ideas for Samsung to later execute in the future. This is in line with Samsung's ESG mission to empower young Malaysian talent and incentivise them to make waves in the Malaysian Tech Space.
What Does This Mean For Us?
Well, Samsung's on a mission to make the foldable experience more accessible and encouraging to pick up, since foldable devices has become a mainstream product in the market, so the need for constant optimisation and updates are necessary, and the best way to do that is through direct partnerships between brand to brand.
It's also good to see the local university scene being involved as the youth will have every way to influence the future on how apps will be in the future, since the future does lie in them and what they will achieve.