Doesn't live under s21's shadow
The Galaxy S21 FE proved to be a competent device that takes a few shiny pages off the coveted S21 series but doesn't live in its shadow. It stands tall as a well-performer all around with negligible kinks that make this a good piece to experience Android with. It does however suffer from poor release time, just about a few weeks before Samsung's Big S22.
Good
Stylish Design
2 day battery life
Good cameras (all)
Exynos 2100
Ungood
No Charger
Pricing not aggressive
---
Specs
---
CPU
Exynos 2100
Memory
8GB + 128GB or 8GB + 256GB
Display
6.4-inch FHD+ Dynamic AMOLED 2X Display 120 Hz
Camera
12MP f/1.8 Wide
12MP f/2.2 UltraWide
8MP f/2.4 Telephoto Camera (30x Space Zoom)
32MP f/2.2 Front Facing
Connectivity
Bluetooth 5.0,USB Type-C 2.0, 5G, Up to WiFi 6, Dual Nano SIM
OS
One UP 4.0 (Android 12)
Battery
4500 mAh, 25W Adaptive Fast Charging
15W Wireless Fast-Charing
Available Colors
Graphite, Olive , Lavender, White
Retail Price
8GB/128GB – RM 2,899 / 8/256GB – RM 3,099
The Works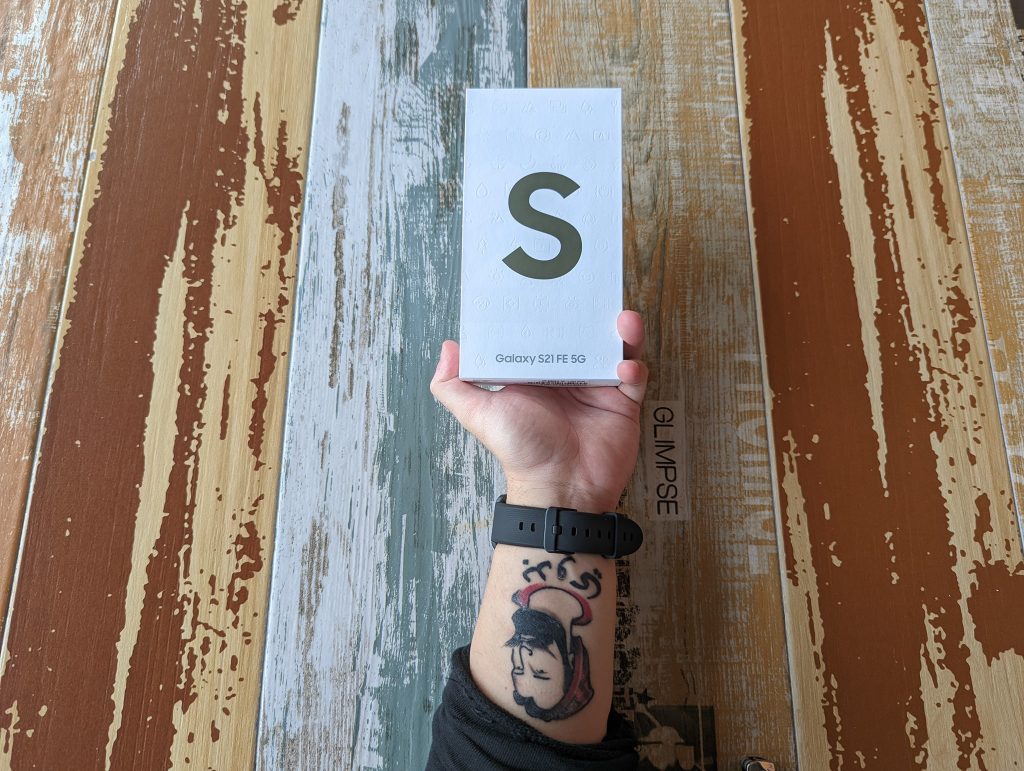 "Samsung's Signature Style, Pocket-sized"
It's always exciting to see Samsung Fan Editions being released. We have built upon expectations that they're going to be flagship grade but mid-tier priced. The Galaxy S21 FE is a pocket friendly addition, paying plenty of homage to last year's S21 Series from a design perspective. Here you'll see colors of every unique sort, that compliments some of Samsung's own existing products, such as the Galaxy Buds2, which do come in the same Graphite, Olive , Lavender, White colorways.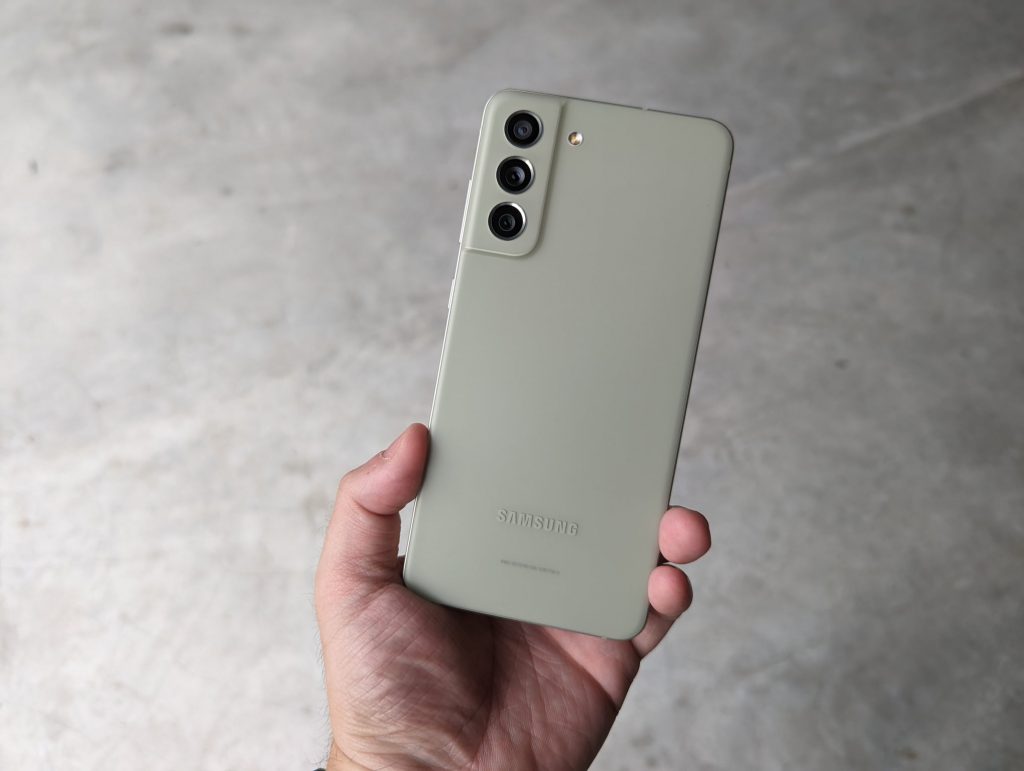 Here you'll see a more uniformed colorway, enveloping the entire back of the phone with a subtle matte finish. Everything has a purpose, and this finish does away well with fingerprints, whereas the metal frame gives off a cool, premium feel along the way.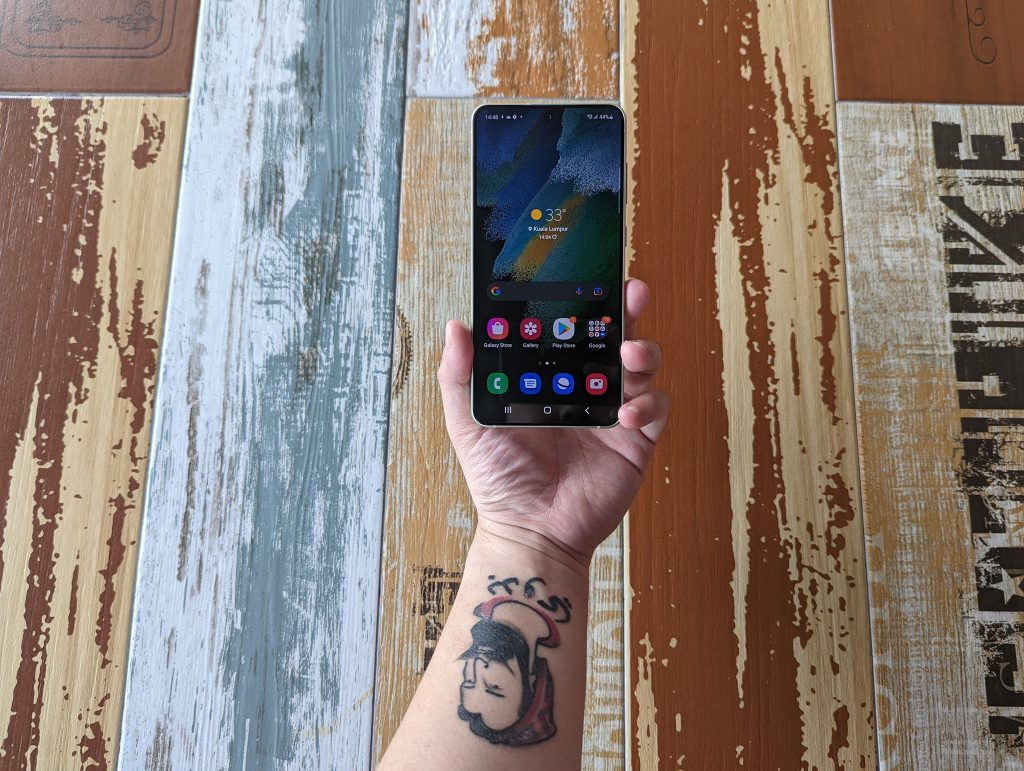 The main screen is a 6.4″ Dynamic AMOLED 2X panel with up to a 120Hz refresh rate. It's the usual FHD+ resolution pleasant viewing angles all around. This is a good upgrade from the S20 FE's Super AMOLED panel, giving an all-round improvement in color accuracy, brightness and battery life. The kicker now is Game Mode, where the S21 FE gains access to 240Hz of Touch Sampling Rate, which the S20 FE cannot do.
With HDR10+ capabilities, it brings almost everything you want to watch alive and pretty.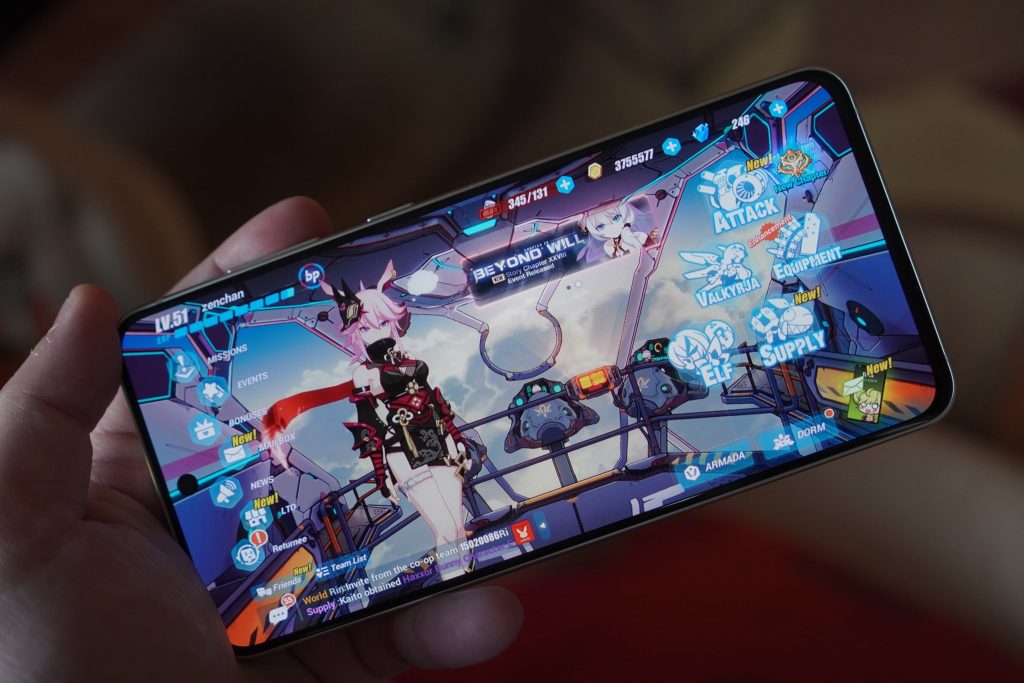 "Exynos Continues to Be a Prideful Piece Of Tech"
The Samsung Galaxy S21 FE starts strong with a favored Exynos 2100, the same chipset we all got to enjoy on the S21 series last year. It's a good step to maintain confidence with the Exynos line now as it's been proven to be energy efficient as well as high performing. The non-Malaysian units come with Qualcomm's Snapdragon 888 and I'm personally happy we didn't get it as I find it to be too much of an unpredictable wildcard in terms of performance and thermals. If you're coming from the S20 FE's Snapdragon 865 chipset then it's actually quite a reasonable jump and you'll notice it close to immediately.
If you're a gamer that's exercising some level of concern for this device, rest assured that it can handle just about anything well without a stutter or bottleneck. It may get a little toasty as you set your graphics and refresh rate higher, but that's typical problem for non-dedicated gaming phones. The Galaxy S21 FE handled an entire Mirage session of Honkai Impact well with maximum settings and frame rate.
As for battery, 4500 mAh is good number for such a small smartphone. It managed to last within of 2 day expectation before going into the red at 10%. It takes about 30 mins to bring you up from 0% – 50% , and based on my experience a full charge should take just slightly over an hour. It's safer and healthier for the battery in the long run this way.
Charging wise the Galaxy S21 FE goes up to 25W wired and 15W wirelessly. There's support for USB Power Delivery 3.0 which makes it a lot easier to look for chargers, but the safest option is still to use Samsung's own.
Easy To Manage Flagship Cameras
The Galaxy S21 FE has a triple rear-cam setup, and here's my breakdown of each of them. It's been many a moon since I got to review a phone that have completely useful camera sensors.
The 12MP main wide shooter takes well defined shots that are as close to the S21 flagship as it gets. There's plenty of dynamic range to play with, alongside colors that are both accurate and well saturated. It's a straightforward sensor that takes good, clean shots. This should be the camera you will be spending most of your time on.
The 12MP Ultra-wide shooter at f/2.2 packs plenty of detail, outpacing most phones I've seen at this price range. Samsung devices, even at the A-series, consistently perform in Ultra-wide so I remain unfazed that the S21 FE performs well here. With our own adjustments to contrast, you'll be able to score images with diverse styles, with the most important point being consistent dynamic range delivery. Photos barely need editing here, so just shoot and upload at your pace.
One thing to keep note on is the fact that there will be common soft corners here, due automatic lens distortion correction. It's a small price to pay, considering that we are getting shots that are as "straight" as possible in an ultrawide scenario.
There's plenty of fun to be had with the 30X Zoom although most of the time I don't usually recommend shooting a lot with it since zooms tend to give you shots that are blotted up with watercolor effects. But in this case, you can just see how versatile the Galaxy S21 FE's 30X Space Zoom is in both dark and bright settings. I loved the S21 Ultra's 100X Space Zoom, especially for moon shots but the S21 FE's 30X seems to have proved itself to be a strong contender.
---
The 32MP selfie shooter takes great shots but they're a little more to the warm side. As you can see in normal mode I look like a pleasantly orange lad whereas in portrait mode I look like a boiled lobster that managed to get out of the pot to one my last final shot. Either way, there's plenty of detail here to take advantage of, and they're definitely selfie worthy.
---
Worth The Buy?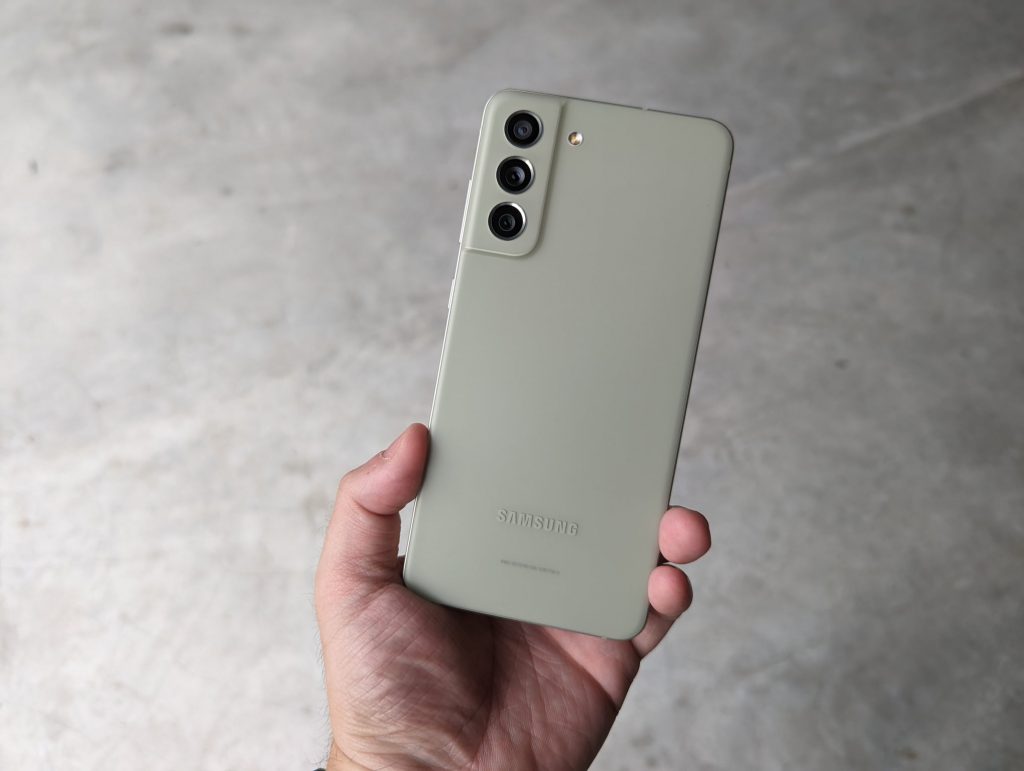 The Samsung Galaxy S21 FE is a good buy for those looking to get Samsung's rendition of Android, some flagship bells and whistles without hitting the dreaded RM 3000 ceiling. What it does suffer in however is release time. The Galaxy S21 FE launched earlier this year, right round the corner of S22 time. There simply isn't enough time for this premium flagship to shine yet alone stabilize and mature. It has potential to be mainstream but timing just wasn't in its favor.
That being said, it's still a classy piece with great hardware and 3 years of software updates compared to the main S21 Series, which has 2 more in the belt.