Roborock, recently launched the Roborock S8 Series, its new flagship robot vacuum lineup consisting of three models, the Roborock S8 Pro Ultra, Roborock S8+ and the Roborock S8.
The S8 Pro Ultra, the most advanced variant of the S-series, features the brand's all-new RockDock™ Ultra system. An all-in-one docking system, the RockDock Ultra offers a suite of features that elevates smart cleaning.
Roborock's Most Convenient RockDock™ Ultra System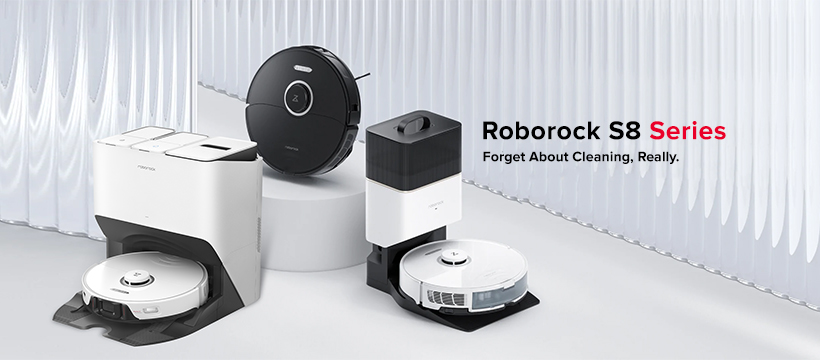 Roborock's new RockDock™ Ultra system is introduced on the S8 Pro Ultra, allowing for automatic mop washing during cleanup and when finished so you don't have to after each use. Self-Drying safely dries the washed mop and bottom of the dock with warm air, preventing mold growth and unpleasant odors even in wet weather. Self-Emptying automatically empties dust and dirt after each cleanup, allowing for up to 7 weeks without changing a dust bag. What's more, the dual brushes clean themselves as well. Self-Refilling refills the robot water tank during cleanup for a maximum mopping range of over 300sqm (3230sqft). Self-Cleaning free your time with the self-cleaning design that cleans the bottom of the dock for easier maintenance. With this all-in-one dock, you don't have to clean the robot after it has done its rounds, bringing you a totally hands-free cleaning experience.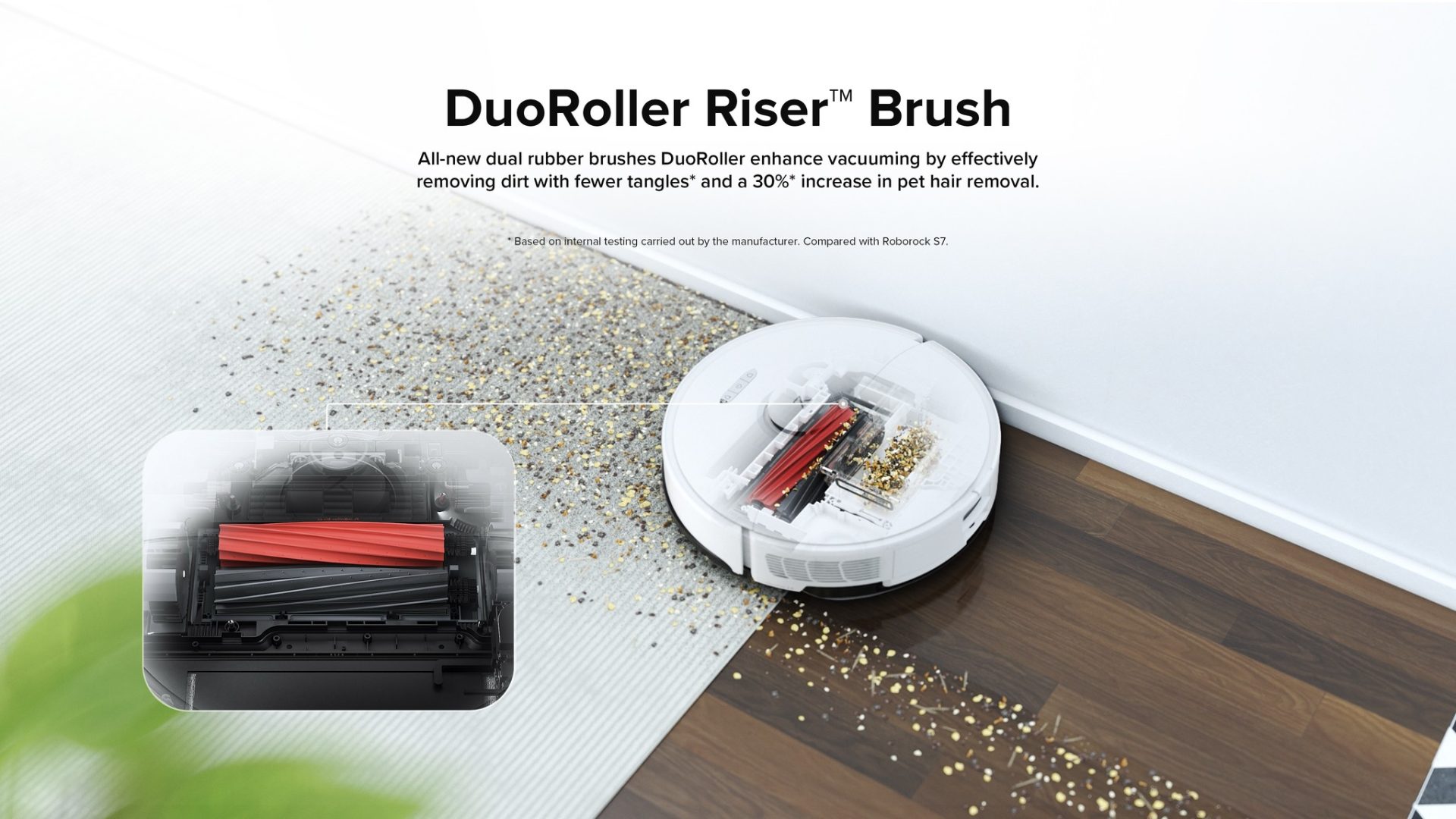 Enhanced Cleaning Performance
The S8 Series is powered by Roborock's strongest suction ever, at 6,000Pa. A newly introduced dual rubber roller brush improves dirt pick up and is more effective in resisting hair tangles, making it especially convenient for those with pets. The brush on the S8 Pro Ultra is automatically lifted for up to 6mm under the mop-only mode and when the robot vacuum returns to the dock, preventing cross-contamination in both instances. This liftable brush also allows users to mop up spills without damaging the robot vacuum.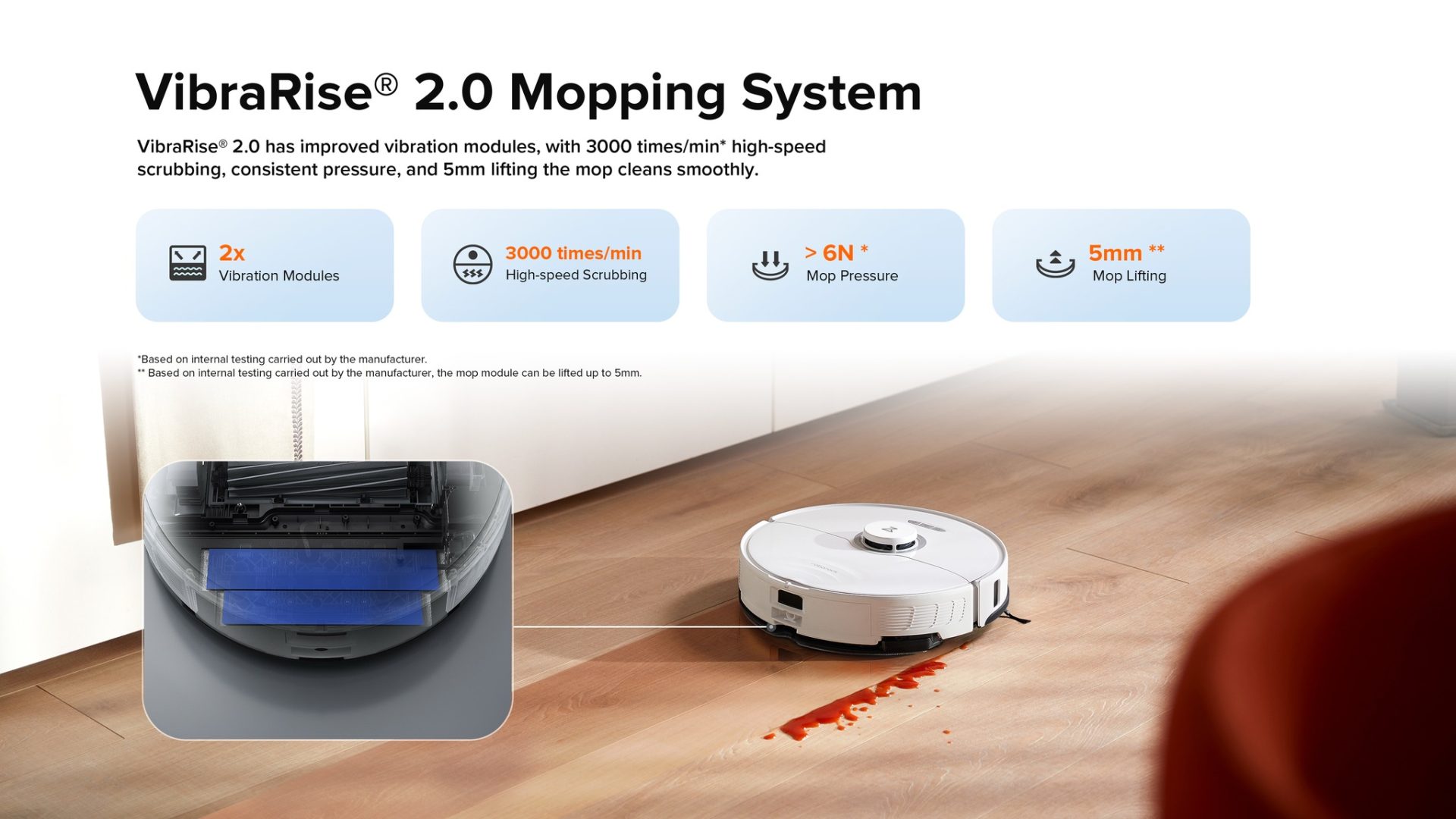 VibraRise® 2.0 Mopping System
The mop automatically lifts when cleaning on carpets, and scrubs against floors with sonic mopping technology at a frequency of 3000 times per min. On the S8 Pro Ultra, there are now two vibration modules, providing better efficiency compared to the original mopping system.
Availability and Pricing
You can get the Roborock S8 Pro Ultra at RM5,599 via the brand's official store on Shopee and Lazada.
Shopee: https://bit.ly/41mf3Yj
Lazada: https://bit.ly/3A4IqSY