OnePlus Nord CE 3 Lite 5G
OnePlus Nord CE 3 Lite 5G
At the sub RM 1099 mark, the OnePlus Nord CE 3 Lite 5G is an affordable 5G device that's reliable for basic day-to-day tasks with decent battery life and fast charging. It's really just a mild refresh over last year's model and seems easily outpaced in the market.
Good
Very Fast Charging
Near 2 Day Battery
Good Primary Camera
256GB starting memory + microSD
Ungood
No IP rating
No Alert Slider
LCD DISPLAY? REALLY
---
Specs
---
CPU
Qualcomm Snapdragon 695 5G
Memory
8GB / 256GB
Display
6.72'' FHD+ 120Hz IPS LCD
Camera
108 MP, f/1.8, (wide)
2 MP, f/2.4, (macro)
2 MP, f/2.4, (depth)
16 MP, f/2.4, (selfie)
Connectivity
Bluetooth 5.1 ,USB Type-C 2.0
Wi-Fi 5, Dual nano-sim standby, 5G
OS
Android 13, Oxygen OS 13.1
Battery
5000 mAh with 67W fast charging
(80W charger included)
Available Colors
Pastel Lime, Chromatic Gray
Retail Price
8GB / 256GB – RM 1099
Design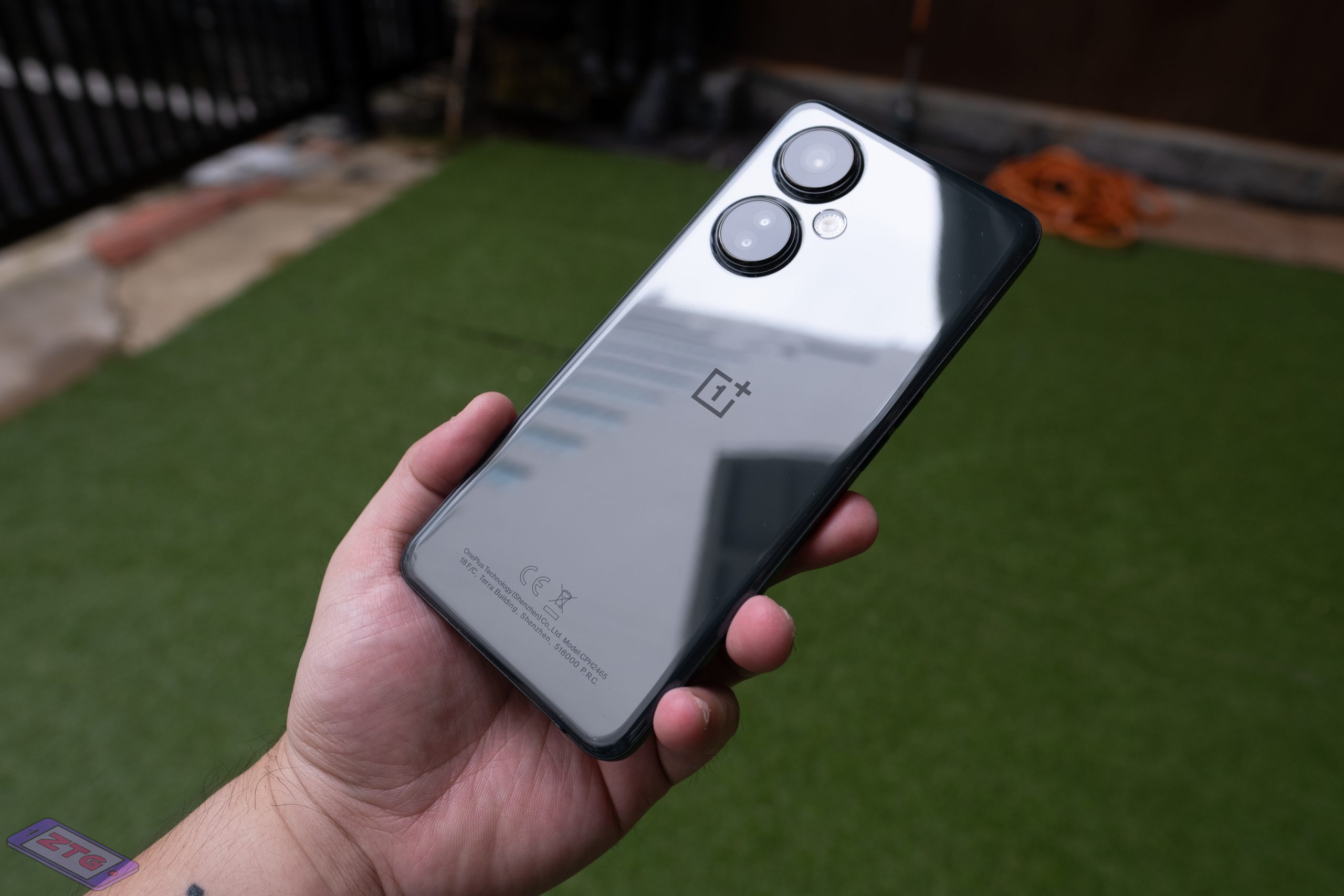 Generic BBK DNA design
Corning Gorilla Glass 5 back
The Nord CE 3 Lite 5G is a plasticky piece all over, from frame to back. The back is reflective glossy to give off a glass impression whereas the frame has a mild-shimmery matte finish which gives a nice design contrast. The color schemes are either Chromatic Grey or Pastel Lime, taking a subtle route this time around, with the Pastel Lime being slightly louder than the Grey.
In terms of build quality, the CE 3 Lite feels very solid, with no flex anywhere to be felt or heard when attempting to bend it. The matte finish actually makes it grippy to hold, ideal for sweaty hands. The glossy back however is very susceptible to fingerprints and will require either frequent wiping or usage of the provided jelly case. I could live with it though, and using it without the case simply felt better and nicer.
For buttons there are only the volume and power buttons as hardware, with the latter being the fingerprint sensor. OnePlus is very specific with their features, and the Nord series continues to be without the brand's signature Alert Slider. It's no dealbreaker for the average consumer but might be a travesty for a OnePlus fan, so it really depends on which camp you stand on.
---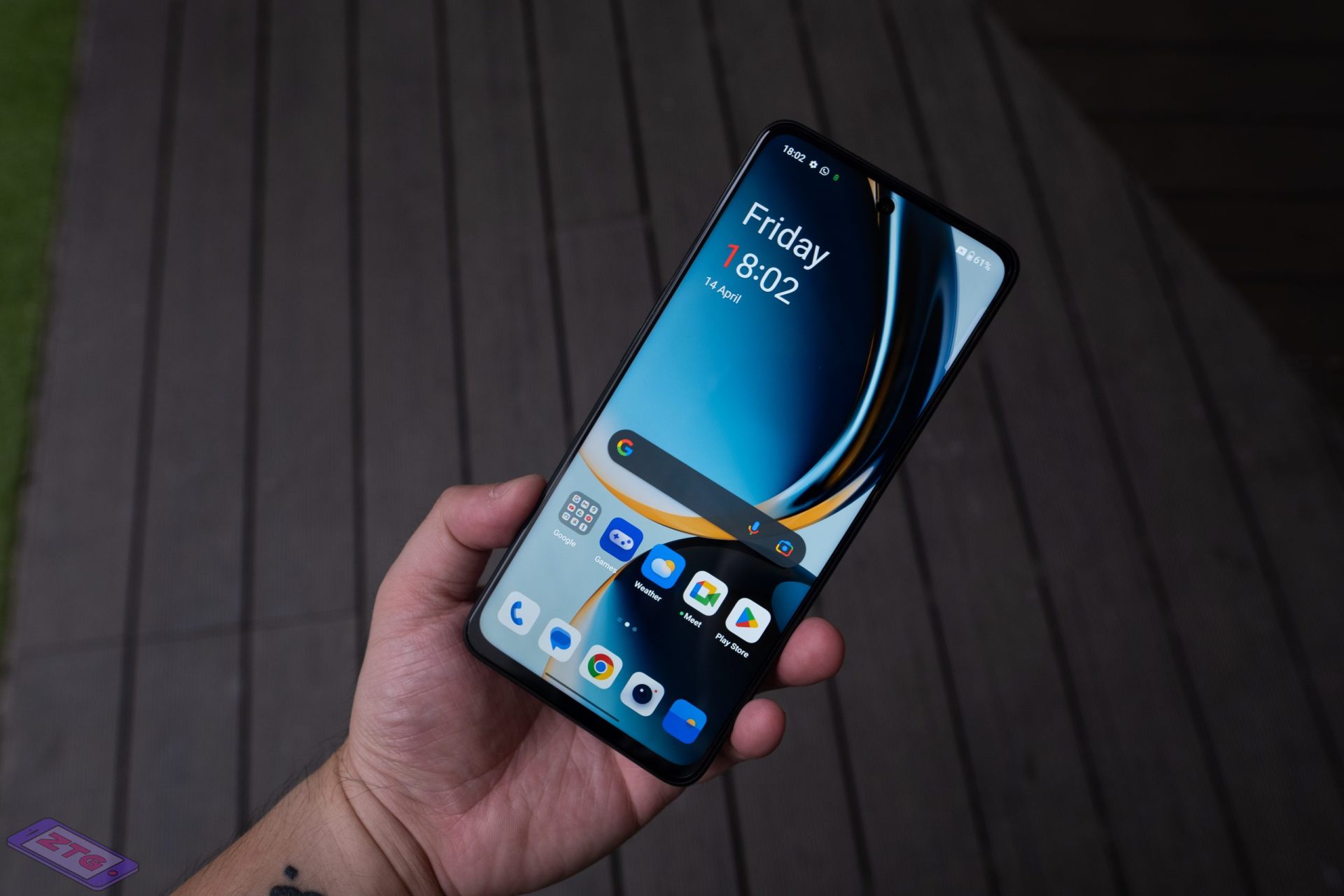 Display
6.72″ 120Hz FHD+ IPS LCD Panel
The RM 1000 scene is actually really competitive, with the majority of brands giving out 90-120Hz LCD screens and the Nord CE 3 Lite 5G isn't out of that list. I would say it's now the weakest point of the device as there are strong competitors like the Galaxy A33 and the new Redmi Note 12 both offer AMOLED screens that produce better image quality and colors, with the Galaxy A33 being just RM 200+ away from this Nord's price tag while the Redmi Note 12 is actually RM 40 cheaper. I'm just telling you this in case display happens to be a priority of yours.
That being said, let's talk about color qualifications. The Nord CE 3 Lite supports both P3 and sRGB color spaces, and it's nothing to really shout about. Blacks and contrast are pretty ordinary, making it serviceable at best. The viewing angle however is actually quite nice and consistent, with no weird color casting or crazy hue shifting when you're viewing it from different angles.
There's no HDR support and you must know how OKAY that is. Why? because HDR quality on LCD screens aren't great, up to a point where it's just better not to have it at all.
As for refresh rate, you get up to 120Hz. The bulk of the time where you'll see it is on the menu iteself and a handful of pre-installed apps. There is a simple level of adaptiveness to the refresh rate to be seen, as we've enabled refresh rate view from developer options. Apps like the Gallery and even YouTube will tone down to 60Hz to save some battery. The lowest the screen can go is 30Hz.
Most if not all games are stuck on 60Hz, and rightly so since it's not really marketed as a gaming phone. Still, if you're just looking to scroll through your stuff and do some work every day, just know that the display works as intended with a reasonable amount of smoothness.
Work & Play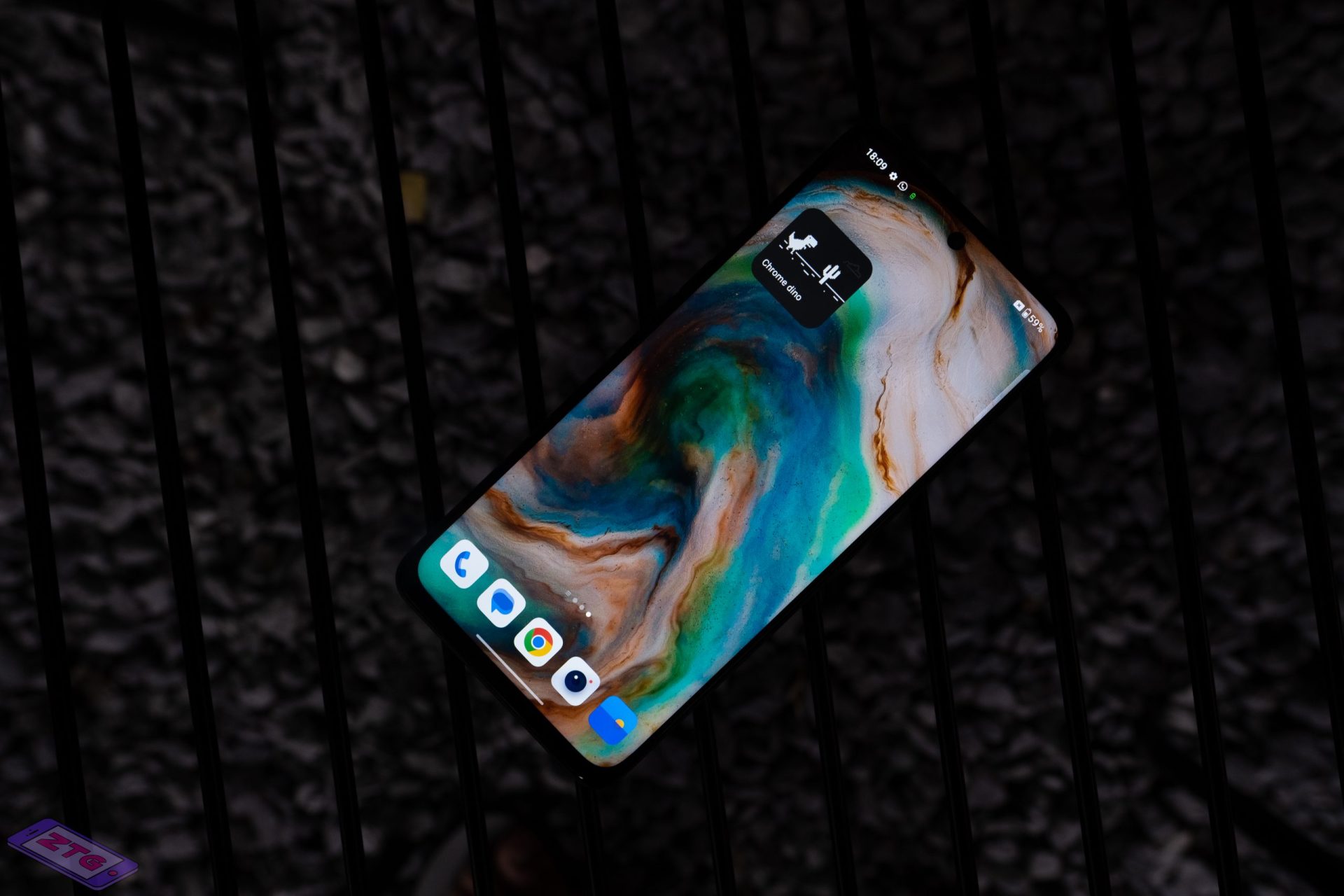 Qualcomm Snapdragon 695 5G
8GB RAM & 256GB internal storage
5000 mAh battery capacity
Supports 67W charging
As a work phone, the OnePlus Nord CE 3 Lite will adequately serve work level needs. You can pretty much get any piece of work done on this phone, from collaborative office, Zoom calls and social media scrolling. Oxygen OS 13 to me is one of the better Android experiences out there that's close to stock, but also free of bloatware and even ads, so put all these factors together makes the Nord CE 3 Lite a generally smooth and reliable device for all but the heaviest tasks.
If you intend to use this OnePlus Nord CE 3 Lite for gaming, the Qualcomm Snapdragon 695 5G is brought over from last year's Nord CE 2 Lite, but with a slight boost in clock rates. AAA titles like Genshin Impact on the highest settings bagged about over 35 median FPS, whereas faster titles like COD Mobile obtained stayed loyal to 60 FPS consistently throughout sessions. With that out of the way, if you're into simpler games like Mobile Legends and below, you'll faithfully get 60FPS gameplay on medium-high settings with very little to worry about.
A Full Day and A Half's Use
On a full tank, the Nord CE 3 Lite 5G easily pulls through a days use of gaming, social media and streaming video. You should typically be left with about 23% left in the tank at home after a full busy day at night. The testing didn't stop there and I didn't call it a day by charging it overnight.
As for charging, the Nord CE 3 Lite 5G supports up to 67W of the group's own SuperVOOC charging tech, even though the provided charging brick is rated higher at 80W. The speed however is rather disappointing as it's quick to throttle down. The first 30 minutes bags 55% from flat, and you'll need another 30+ minutes on top of that to reach full charge. I wouldn't say this is slow slow, but it is for OnePlus standards.
The benefit in this aspect is probably just the fact that it can really last over a day comfortably, which does reduce frequent charging habits as a daily affair.

---
Camera System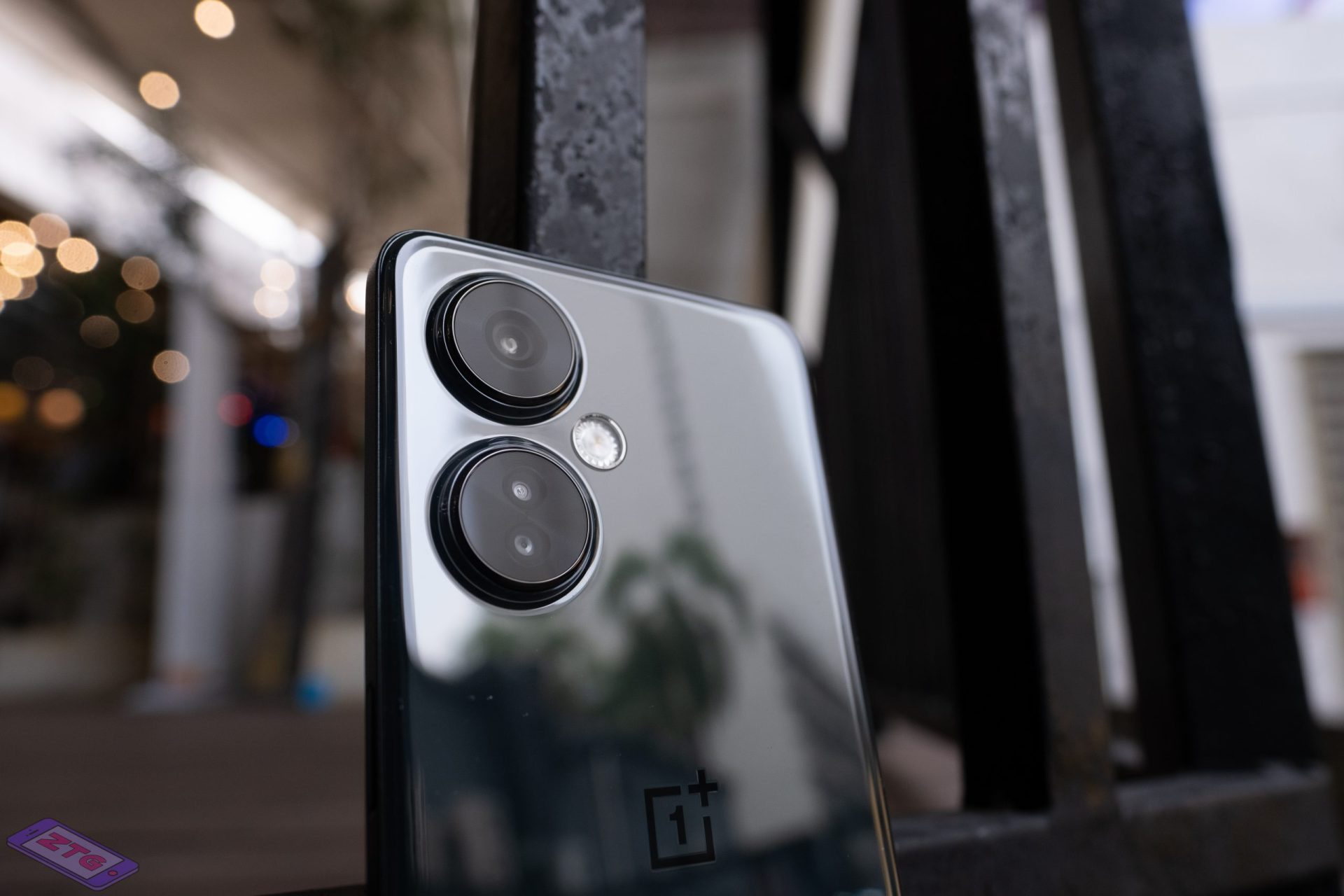 108 MP, f/1.8, (wide) (outputs to 12MP)
2 MP, f/2.4, (macro)
2 MP, f/2.4, (depth)
16 MP, f/2.4, (selfie)
The Nord CE 3 Lite 5G pretty much follows the mainstream recipe for entry level phones, giving you a strong main sensor with a depth sensor as support, followed by a macro sensor as a tertiary lens.
Let's get to the nitty gritty.
Standard Wide Angle
As usual, the main sensor does its best in daylight, with the slightest drop in lighting conditions affecting overall quality almost immediately. HDR does a different job navigating through overcast weather, and buildings and fixtures looked sharp and clean. It really doesn't do well with shadows and highlights, often missing the mark and plastering them with noise reduction artifacts.
Colors however looked very natural and pleasant, without it leaning to neither cold or warm. Photos here are generally nice but not great.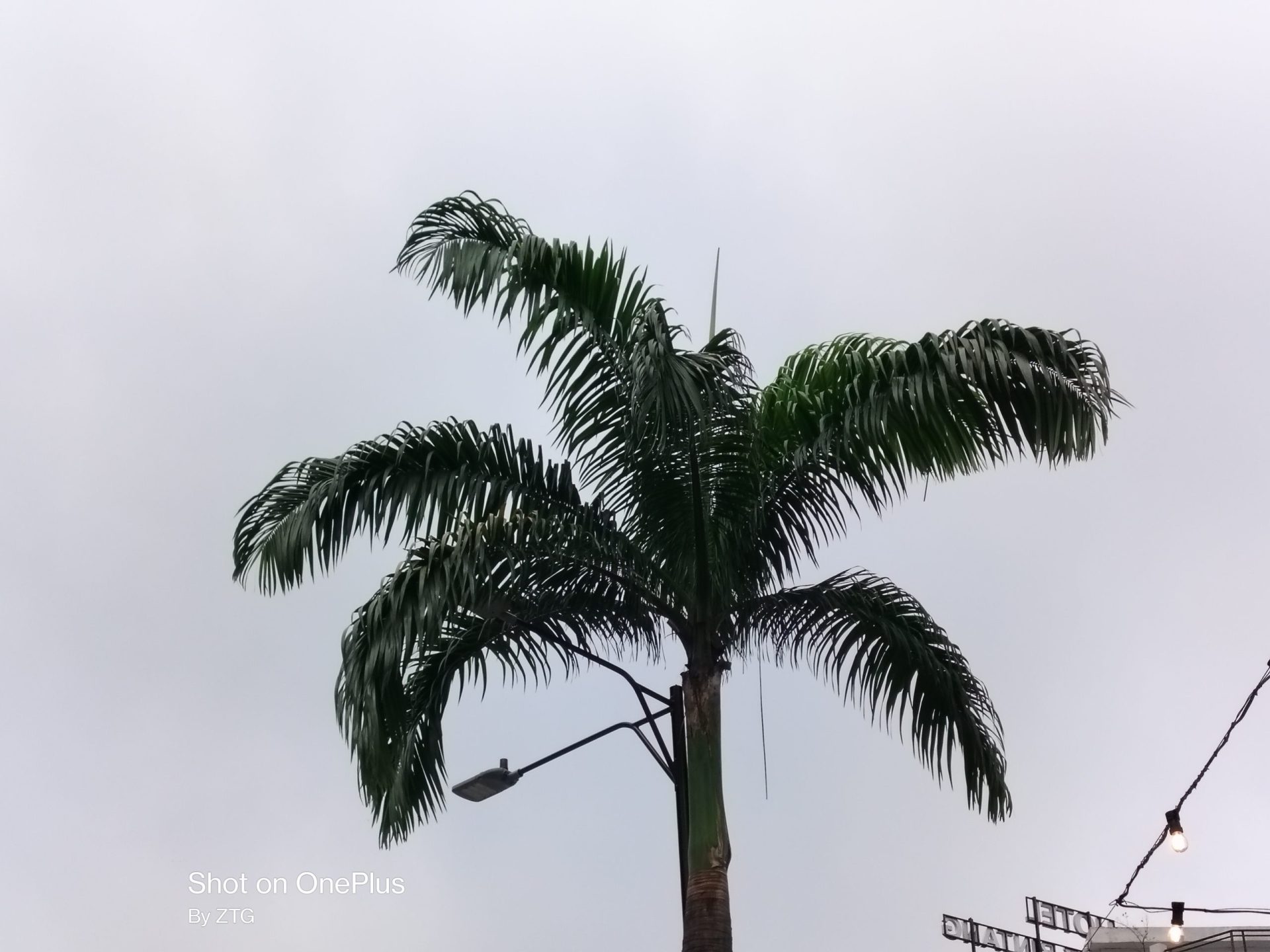 Zoom's digital, but OnePlus claims that it's a lossless 3x zoom. So far, it really does keep quality in check and as you can see the level of detail is still pretty good and the colors are pleasant and runs quite consistently with the main sensor's. It's not going to beat a dedicated optical lens, but it's still good to have nonetheless especially when executed this well.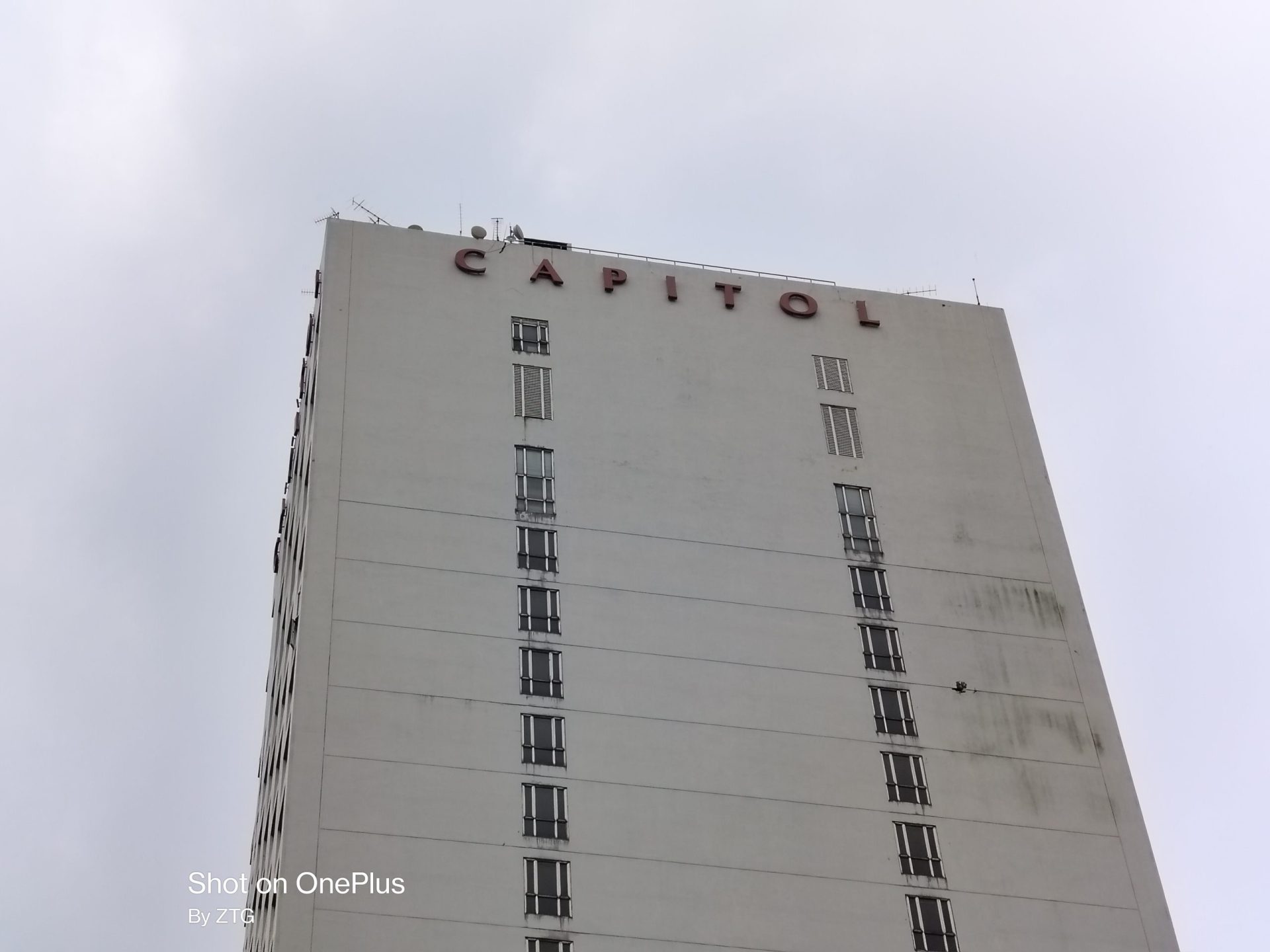 Macro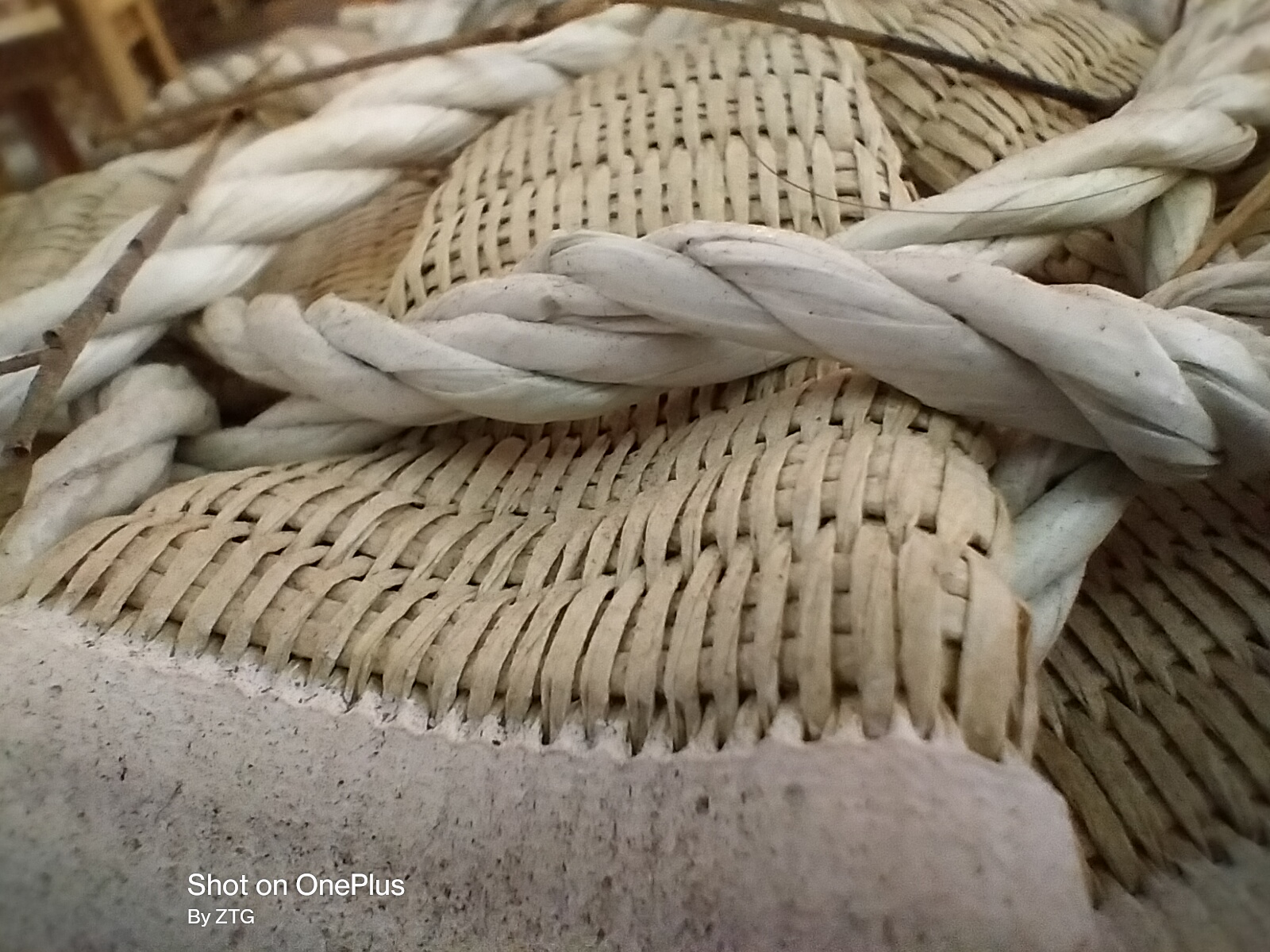 The 2MP macro unit shoots decently though it is rather slow to capture and the slightest deviation typically caused by freehand shooting would blur the background from that movement. Focus locking was normal, taking just a couple of seconds for the sensor to hone onto your subject, especially in the centre. Colors aren't as lively and dynamic range was basic. Contrast was overall okay, giving a light layer of depth which is nice.
---
Selfies Don't Quite Hit The Mark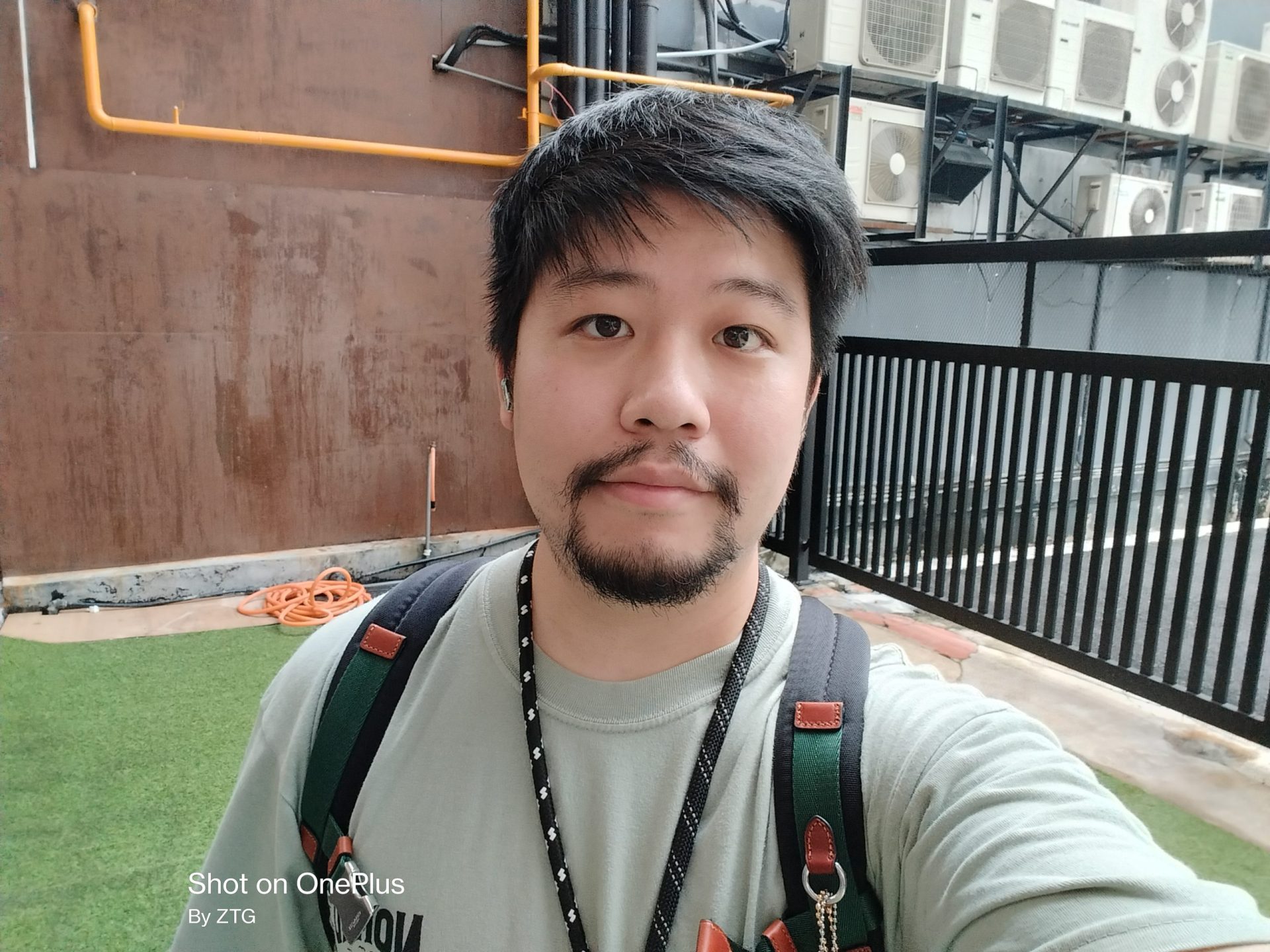 Selfies looked a little soft in my opinion, but overall very likeable. Facial details were well preserved, and hair and beards didn't look too clumped up together since most phones especially in this tier are struggling with complex textures. Colors are nice and bright and really not over done.
I would say that exposure might need a little work as I noticed the top right of my selfie where the lighting was the harshest that it nearly blew out. Apart from that, I'd say that taking selfies here would be a nice and painless affair.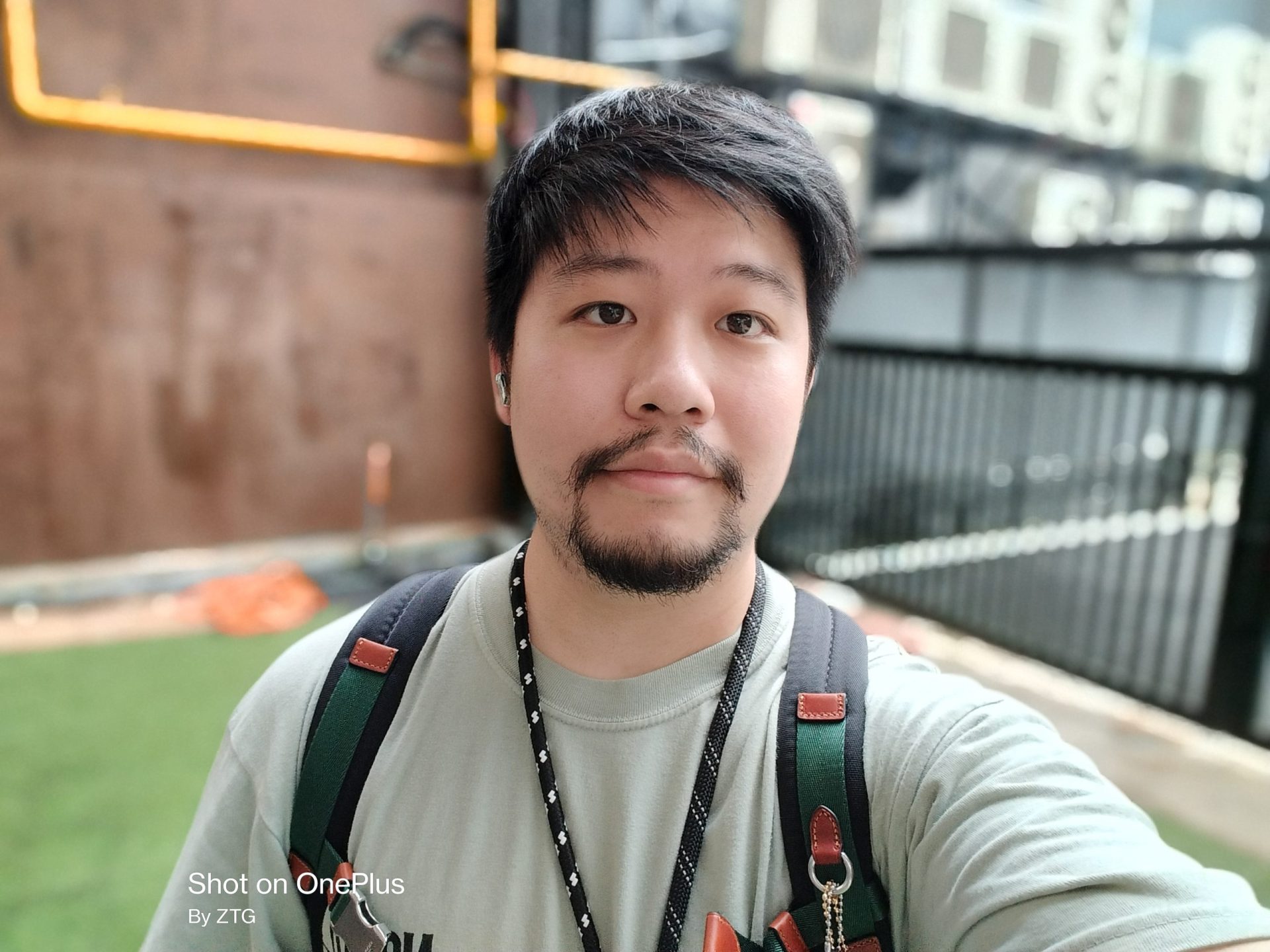 Portraits for the most part are okay, with a mild halo effect at the top of my head, making me look like I was cropped into the picture. The definition of the hair is still consistent with non-portrait modes, as well as the color reproduction. Portrait mode does better with harsh lights since it blurs the background and focuses on the subject, so you could use this to take excellent daylight shots.
---
The Verdict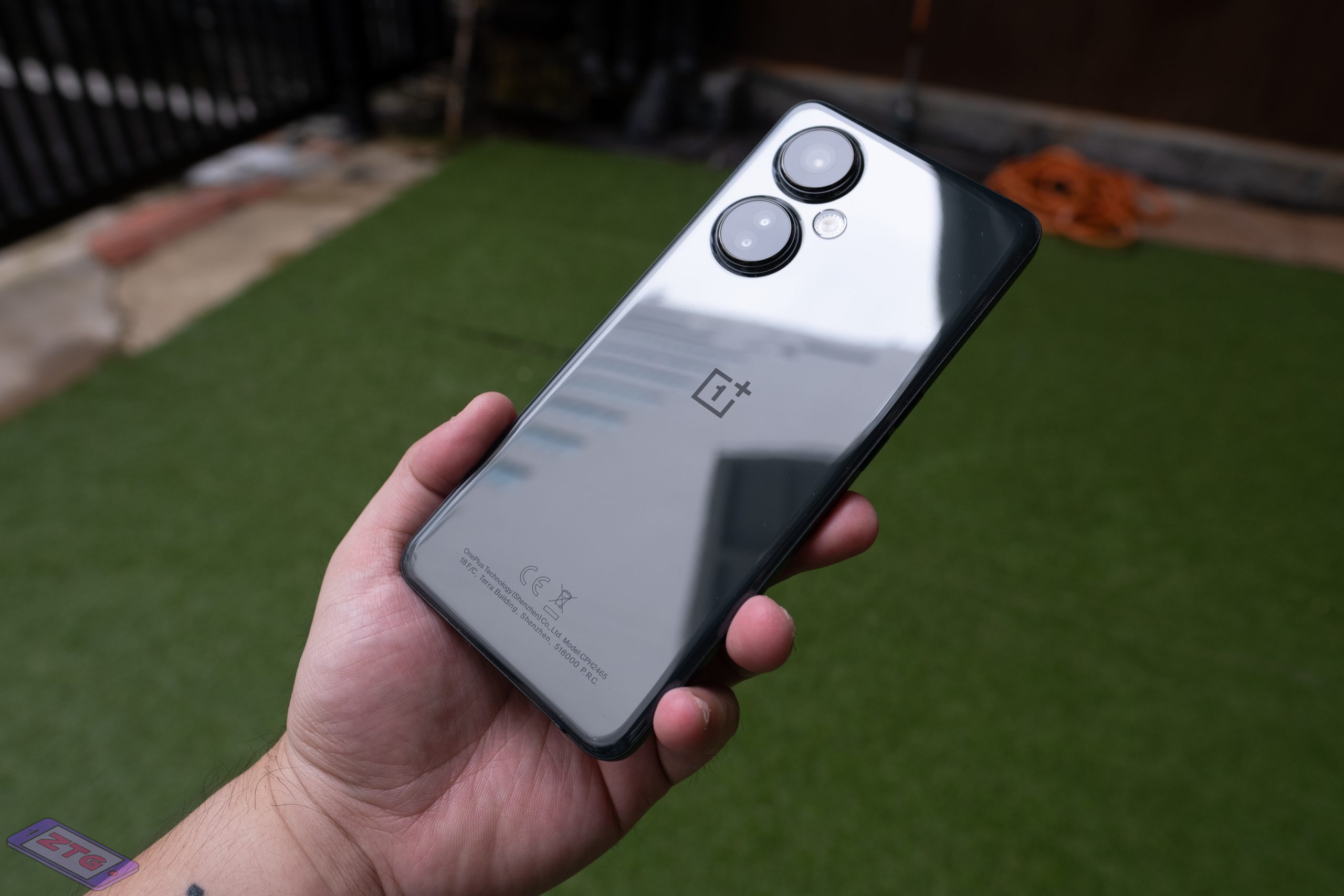 The OnePlus Nord CE 3 Lite 5G's appeal is to budget concious users, giving competitive specs at a modest RM 1099. It's not as OnePlussy as we'd like, but the brand's very staunch on the idea that the main line and Nord line remain very different from one another (as it should).
Battery life is decent, though the shortcomings are more to the choice of display which is questionable to me since the competition here is very stiff but at least one or two other brands have started offering an AMOLED panel instead.
Oxygen OS remains as a great choice for those looking for a simpler UI with no ads or bloatware, and they're bored from using stock. OnePlus still is able to give users a very good level of user personalisation that not many can compete with.