Earlier on we've done a Quick One on the galaxy S21+ and we were impressed, and now we move on to the cream of the crop, the S21 Ultra.
Welcome to the review of the Galaxy S21 Ultra. Let's get started!
---
Specs
CPU
Exynos 2100 (5nm)
Memory
12GB / 256GB or 16GB / 512GB
Display
6.8-inch 2400 x 1080 Dynamic AMOLED 2X (120Hz)
Camera
108MP – Wide
10MP – Telephoto (3x and 10x)
12MP – Ultrawide
40MP- Front-facing
Connectivity
Bluetooth 5.0,USB Type-C 3.2, 5G, Up to WiFi 6
Dual-SIM standby
OS
One UI 3.1 (Android 11)
Battery
5000mAh 25W fast-charging
Available Colors
Phantom Violet, Phantom Black, Phantom Silver
Retail Price
RM 5299 (256GB) RM 5899 (512GB)
---
Design
"Build quality is sturdy, materials and all. Design trendsetting"
The expectation of any Galaxy device with the Ultra label is very high. It needs to be made of the best materials, come with the best specs and looks great enough to catch a few winks. The S21 Ultra is carved work of metal art. It comes in Phantom Black and Silver for Malaysia. I bought the Black, in tribute to what MKBHD says; Matte Black, everything. Black on black is not a new style and some might call it generic, but when you fuse a smooth matte finish of the Gorilla Glass Victus back with the lighter sheen of the aluminum camera array, it just looks like a premium handheld worthy of commanding its high price tag.
In the front is a large 6.8-inch Dynamic 2X AMOLED 120Hz panel that's packing plenty of pixels for your eye sockets. The S21 Ultra's display is the only one in the series that's capable of 120Hz ON a QHD+ resolution. You leave that on and you'll feel disgusted going back to 1080p. The colors are downright amazing and definitely a proud piece of work by the Korean manufacturer.
You can choose between adaptive and standard display profiles, which lets you choose your preferred refresh rate.
Adaptive : The S21 Ultra automatically adjusts your refresh rate up to 120Hz
Standard: Just 60Hz
On adaptive, navigating was as smooth as it can be, but it feels weird that it's not just 120Hz all across the board. We get UP to 120Hz, but it's not going to be consistent. Perhaps its just a little nudge towards being conservative to battery, delivering smoothness only when it needs to.
It plays hard and cools hard.
I've reviewed the S21+ recently and in terms of some of the specs they read exactly the same. Having already experienced the new Exynos 2100 chipset, I know what it's capable of and what it would do well in.
For starters, my S21 Ultra is paired with 8GB of RAM and a non-expandable storage of 256GB. It zipped through all my typical apps with extreme ease and no noticeable heat build up. What surprised me here was how well the Ultra performed compared to the Plus, in both gaming and thermal performance.
I downloaded my usual games to play and got to testing.
Consistent frame rates, low-med intensity heat build up and good discharge rate. It can game well and handle the heat too.
The S21 Ultra can definitely run any game you throw at it, with impressive heat management. After a good 20-30 minute sesh, temperatures peaked well below 45°C, but it did not feel really hot on my hands. I played a mix of games between 60, 90 and 120fps. If you do intend to game on the S21 Ultra, you may keep things still on 120Hz refresh rate and not get affected by uncomfortable heat.
Like the S21+, the Ultra was able to cool down rather quickly, taking just mere minutes to get back to an idle temperature if you decided to go for another round. This must be thanks to its lighter and simpler graphite materials, copper tubes and vapor chambers.
Game Test Results:
Duration : 20-30 minute intervals with 1 minute cooldown period
Graphical Settings: Highest Possible
| Game | Activity | Highest Temperature |
| --- | --- | --- |
| Onmyoji Arena | Ranked and Normal matches @ 60/90FPS | 42/44°C |
| Cookie Run: Kingdom | Bounty, PvP and Story missions | 41°C |
| COD Mobile | Mixed Battle Royale, Ranked Matchmaking | 43/44.1°C |
Powerful Camera with excellent results
The cameras on the S21 Ultra are a class of its own compared to the rest of the series are similar to the S20+'s with subtle differences. On paper, they pretty much read about the same, with the S21+ getting PDAF (Phase Detection Autofocus) and a wider aperture (f/1.8 on S21+ and f/2.2 on S20+). However, how the S21 Ultra takes the huge lead here over their younger siblings as the new ISP (Image Signal Processor) on the Exynos 2100 does a better job at processing and handling photos compared to the Exynos 990. Overall it produced images that were vastly superior than any Galaxy we've ever reviewed. (Bonus Zoom photos at the bottom of the review!)
The 108MP Wide lens outputs 12MP resolutions photos, with excellent detail, colors and clarity. A notable improvement would also be being able to take advantage of the HM3 sensor, which offers better HDR, autofocus and even lowlight over the S20 and Note 20 Ultras. I took full advantage of the zooming capabilities of the S21+ and I did it again here, and this time, focusing as much as I could on zooming and lowlight shots.
The 12MP Ultrawide tops the top, with a wide field of view and excellent detail retention. It even had lesser distortion than the S21+, and that show how much work was put into the Ultra's camera arsenal. Capturing shots in town were so much easier and aesthetic to look at. In this respect it could lock horns with the likes of the Mate 40 Pro but it seems Team Galaxy is putting up a much better fight.
There are 2 telephoto cameras, 3x and then 10x, offering near lossless shots. None of that digital or hybrid nonsense. We're talking pure optical goodness here. Pair it with good daylight, and you'll find yourself in possession of great, ready-to-upload images that barely needs an edit.
---
The 40MP front-facing camera is similar to the S20 Ultra's, and I remember taking some pretty memorable shots and videos with it. Autofocus is still retained, they aren't forgetting about vloggers anytime soon, especially with the addition of Director's View.
Live Focus, being finally called Portrait Mode, produces remarkably bright and detailed shots. You'll find very little differences here if you're coming from an S20 Ultra. If you want to go all out, switch up to the 40MP high-res selfie mode, you'll be surprised at how much detail has being captured and how natural things will turn out. Blurs were convincing too, the algorithm does a great separation job!
---
Director's View
The S21 series introduces Director's View, where the user gets to use both front and rear cameras and toggle between lenses and record them as a video. It simulates a multi-cam setup, which is a great feature for bloggers and content creators, especially if they're trying to film their reaction to something like their surrounding area or unboxing a new product. I will be making an additional video for this to showcase how this works and its ease of use. This feature definitely made the Galaxy S21 series standout more in terms of camera features.
Unexpectedly good battery life, charges not as fast
The S21 Ultra packs a 5000 mAh battery , 200 mAh more than the S21+ and the same as the S20 Ultra. Battery life is being able to last a hearty 30 hours on the heaviest of use on adaptive motion. This trumps the S21+ by an additional 6-7 hours, and I found myself charging the device less frequently after that.
Again, there's no charger in the box. Good thing I kept my 25W Samsung fast charger. You'll still need at least a full uninterrupted hour to full charge from 1%, and that's still honestly fine by me. The phone did not manage to heat up uncomfortably during the process, which makes it pleasant to check up on notifications while it's still being charged.
Charging Results
| From 1% | Unplug % |
| --- | --- |
| 15 mins | 25% |
| 30 mins | 53% |
| 73 mins | 100% |
Is it for you?
If you're on the hunt for an Android flagship, the S21 Ultra would be among the most picked. The good outweighs the bad, and none of the current midrangers can come close to its cameras, zooms and user experience. You'd most probably bicker about it being compared to an iPhone, a Huawei or any other flagship., but It's priced competitively with a RM 5299 starting tag and it's got plenty to offer already.
Perhaps the small, factual advantage would be the optional Spen feature, being able to turn this S21 into a Note 21 with one single purchase.
I could nearly recommend even S20 Ultra owners to jump on in, but I won't. The calls are too near for now and it might not be a smart investment considering the trade-in and top-up.
But if you're someone who's ready to take a break from iOS, a midranger or just downright ready to experience the flagship Android life, then I can say with complete confidence that the S21 Ultra is a fantastic device worth looking into.
---
Bonus Photos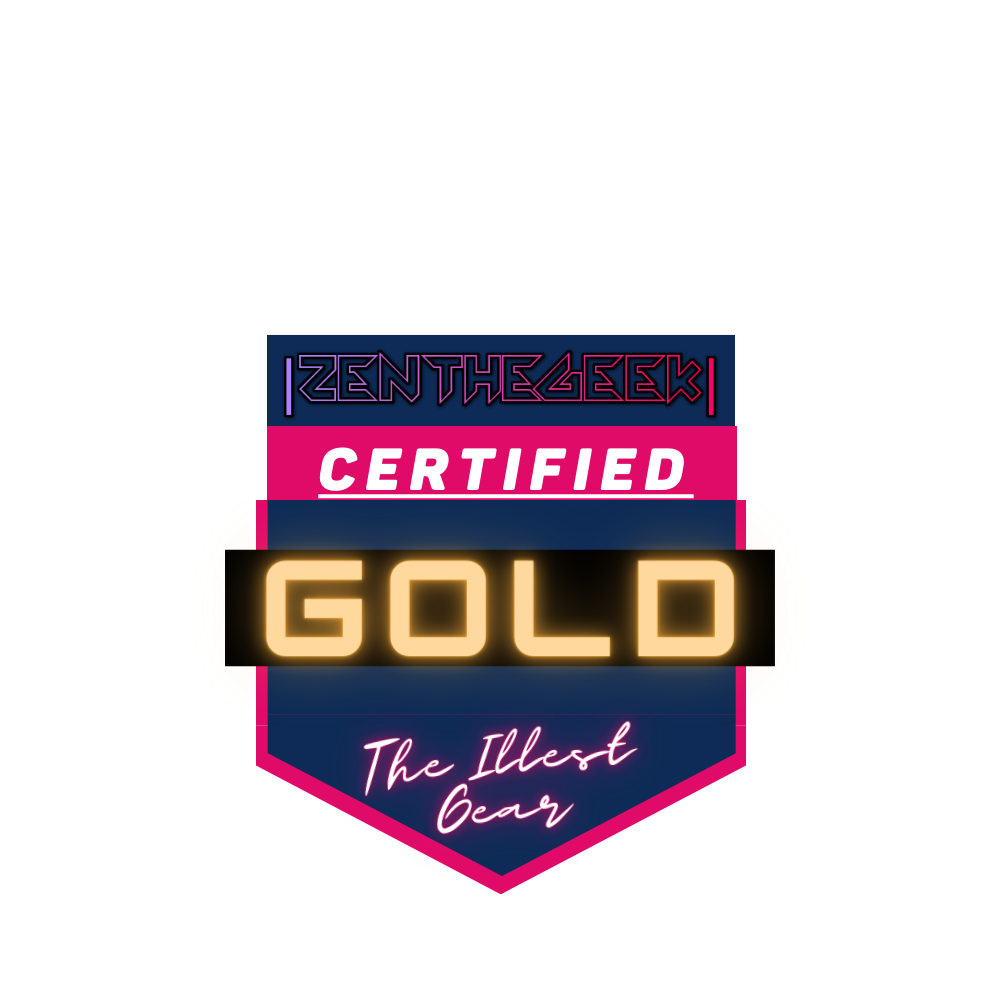 Samsung Galaxy S21 Ultra
The Illest Gear