This is it. ROG's gaming phone refresh for 2021. If you know about the previous ROG phones you can expect no less with this one. Huge battery, huge screen, and plenty of gaming power all in your hands.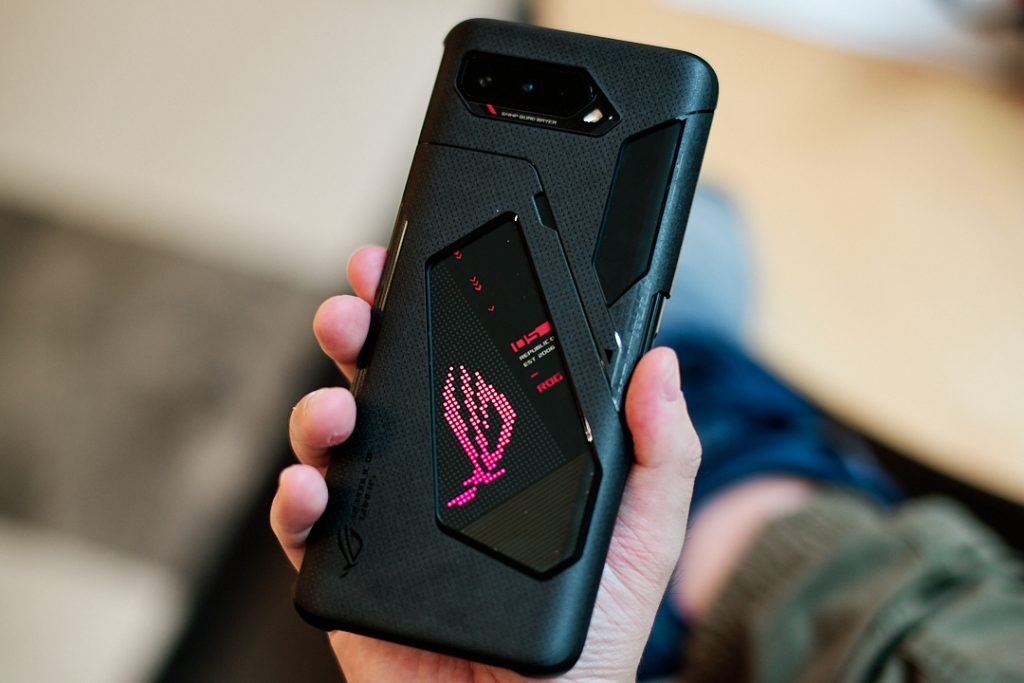 ---
Specs
CPU
Qualcomm Snapdragon 888
Memory
8+128,12+256, 16+256
Display
6.8" (1080×2448) 144Hz AMOLED, HDR10+
Camera
64MP – Wide
13MP – Ultra Wide
5MP- Macro
20MP – Front-facing
Connectivity
Bluetooth 5.2,USB , LTE, Up to Wi-Fi 6
Dual-SIM standby
Type-C 3.1 (side)
Type-C 2.0 (bottom)
OS
ROG UI (Android 11)
Battery
6000mAh (3000 x 2), 65W fast-charging
Available Colors
Phantom Black / Storm White
Retail Price
8/128 – RM 2999 / 8/256 – RM 3799
---
Design
"You don't need to tell people you game on your phone, because they'll see it"
Come on, how could you possibly miss the illuminated ROG logo at the back? It's bright enough to see even in the harsh sunlight and changes colors. It's the logo of champions, and waving it around when I am daily driving it infuses me with confidence. But if you don't like the attention you can turn it off too, just in case.
The phone sports a very sexy glass back with electro punk pink colored accents all around the phone, which lines up nicely with all the recent ROG gaming products that sport the same accent color. Being glass, it's naturally very slippery but thankfully there is an included case from the box that adds grip but does not cover up the backlit logo and pink accents.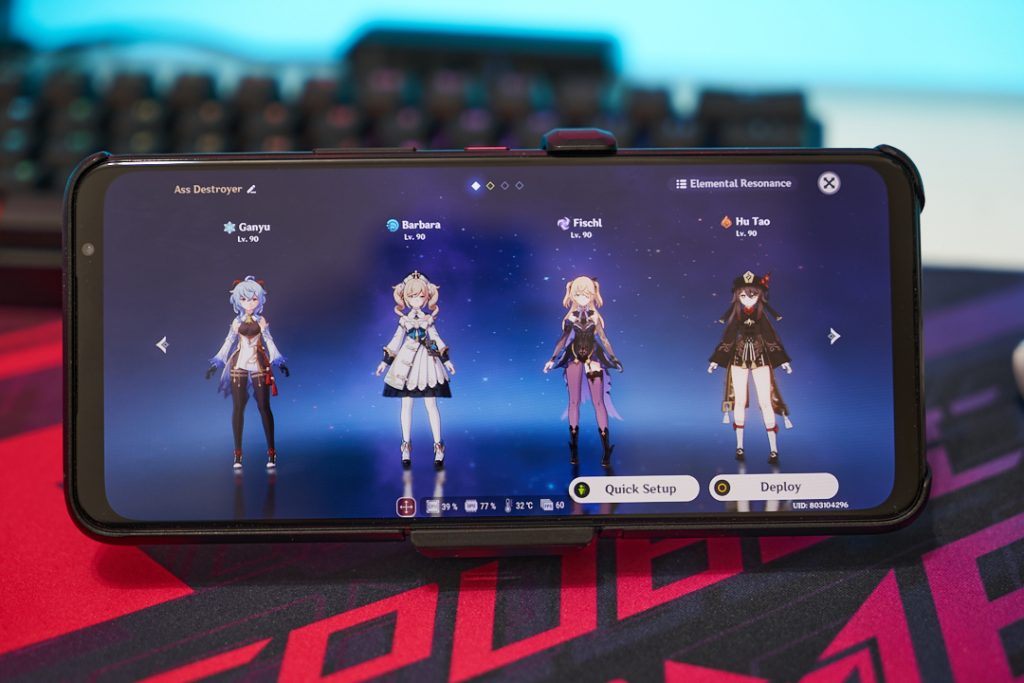 The front of the screen is where it blew me away, the screen is very tall with the fingerprint scanner in it and on the top and bottom are secluded dual front facing stereo speakers, so playing games, watching movies and listening to music is an absolute life changer if you have never experienced dual front facing speakers on a phone. It is superior to bottom firing speakers in every way. The screen is also protected by Corning Gorilla Vicus glass so unless you have diamonds in your pockets it will be prone to scratches and some drops (please don't drop your phone).
AeroActive Cooler 5: Better than ever!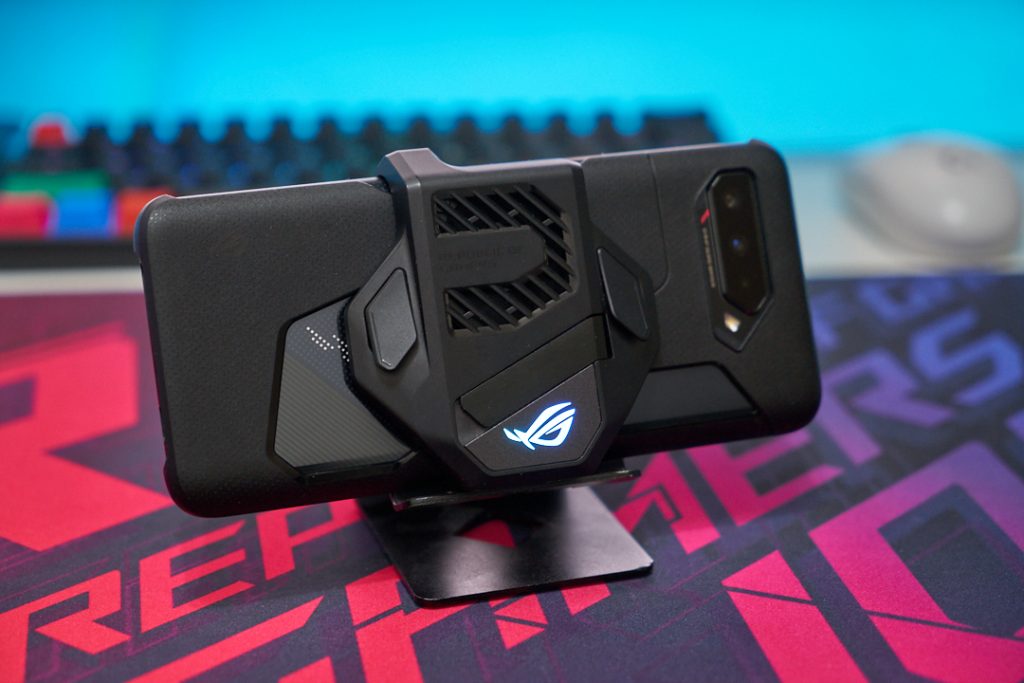 Yup, it's back again and it's better in every way. It clips onto the phone securely and provides additional cooling, a kickstand and get this: two extra physical buttons for you to use in games. Don't worry the cooler covers up the back led logo but the cooler itself also has a backlit logo so with or without a cooler you can still be flashy.
I love it. The kickstand was useful, the built-in fan certainly cools the exterior of the phone so it's easier to hold (boy this phone gets warm when you really push it with games like Genshin Impact) but my favorite part of the cooler were the physical buttons, for shooting games I mapped it as scope toggle and fire and using my middle fingers to tap them was sOOOOOOOOOOOOOOO much more comfortable for me to use compared to using my fingers to tap on the screen while moving and looking around.
Side note: the phone has ultrasonic buttons on the side so you can map custom buttons like the triggers on the cooler if you don't plan on buying one. It works just as well but it's not as comfortable compared to the cooler's rear buttons.
The ROG Phone 5 expectedly excels in all game tests
Game Test Results:
Duration : 20-30 minute intervals
Graphical Settings: Max, with highest supported refresh rate (COD:M does not support 144 as of publishing)
| Game | Activity | Average FPS | Temperature w/o cooler | Temperature with cooler |
| --- | --- | --- | --- | --- |
| Genshin Impact (motion blur off) | Domain of Guyun | 54 | 49°C | 47°C |
| Wild Rift | Classic 5v5 | 115 | 41°C | 39°C |
| COD Mobile | Group Combat 2v2 | 60 | 37°C | 37°C |
| Real Racing 3 | GT1 Grand Tour | 144 | 39°C | 39°C |
| Mobile Legends | Classic 5v5 | 60 | 36°C | 36°C |
The ROG Phone has built in real-time monitoring tools which was handy for these tests, kudos to them.
The same trio camera setup as last year?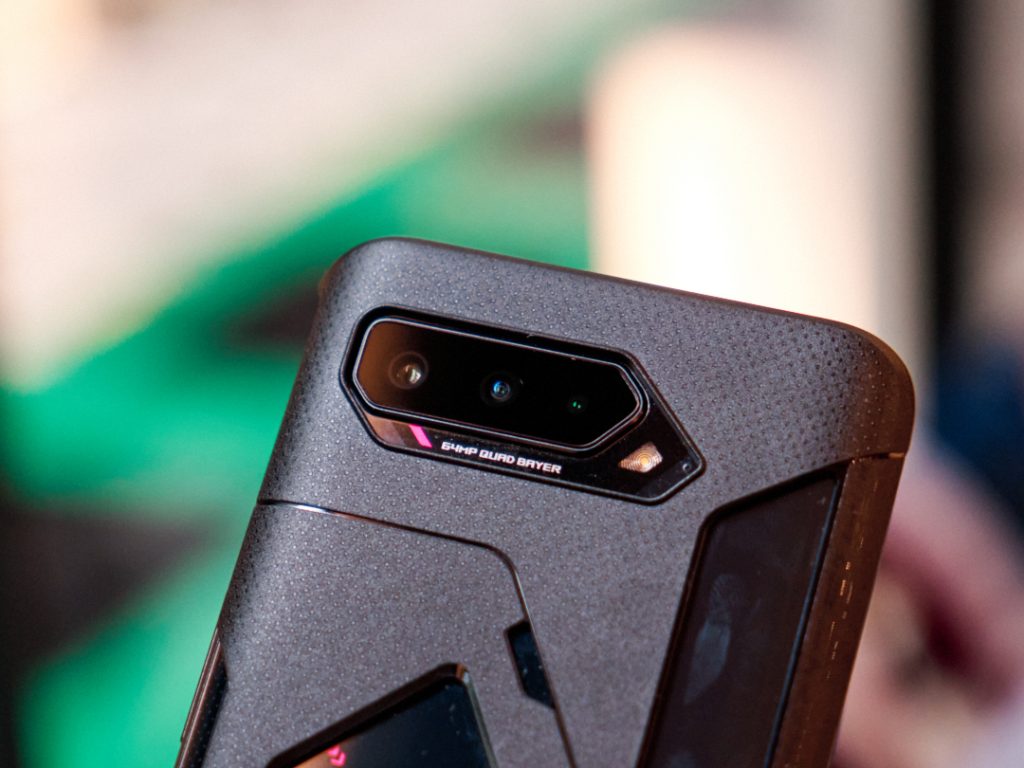 The previous ROG Phones did not have impressive cameras because it's a gaming-focused phone after all, and the situation hasn't changed much, but it still ticks all the check boxes for a high end smartphone's camera list.
We have a 64mp main camera , a 13mp ultra wide and a 5mp macro again. How is it? Well it won't win any awards but it's very capable and usable no doubt.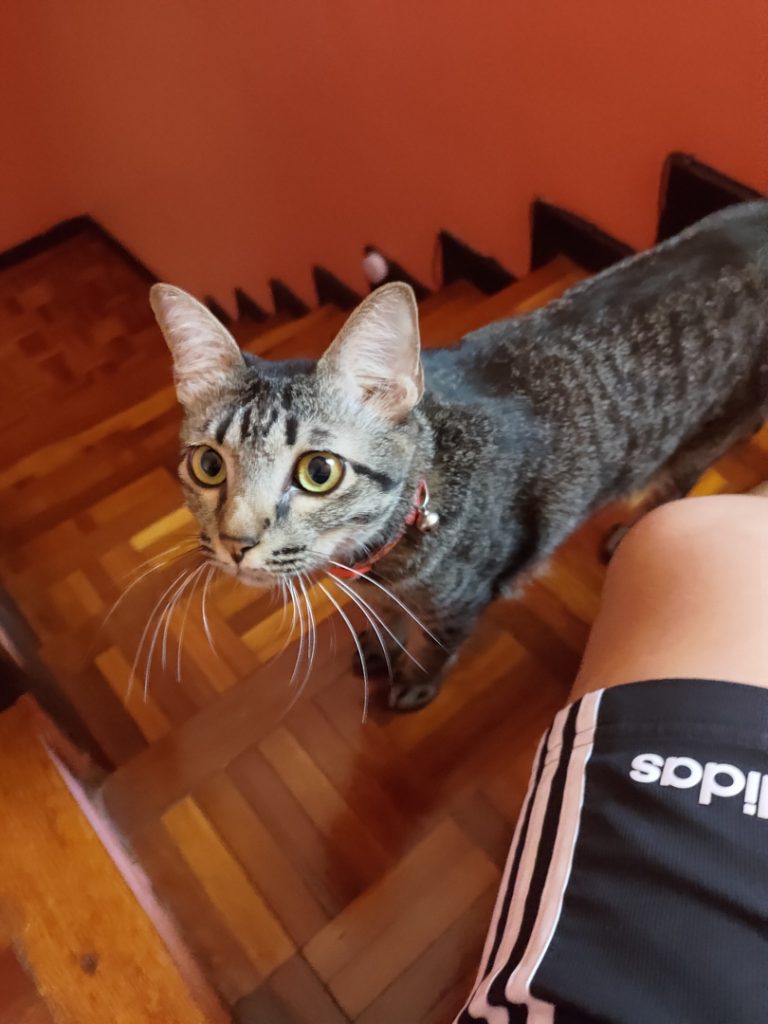 The main 64MP shooter is great, it outputs slightly saturated colors for a punchy look but its fine as is. Shooting at 64MP really bumps up the full detail and sharpness but it's hardly noticeable when you upload it to social media, so unless you are a photographer and know exactly what you're doing it's best to be left with default settings.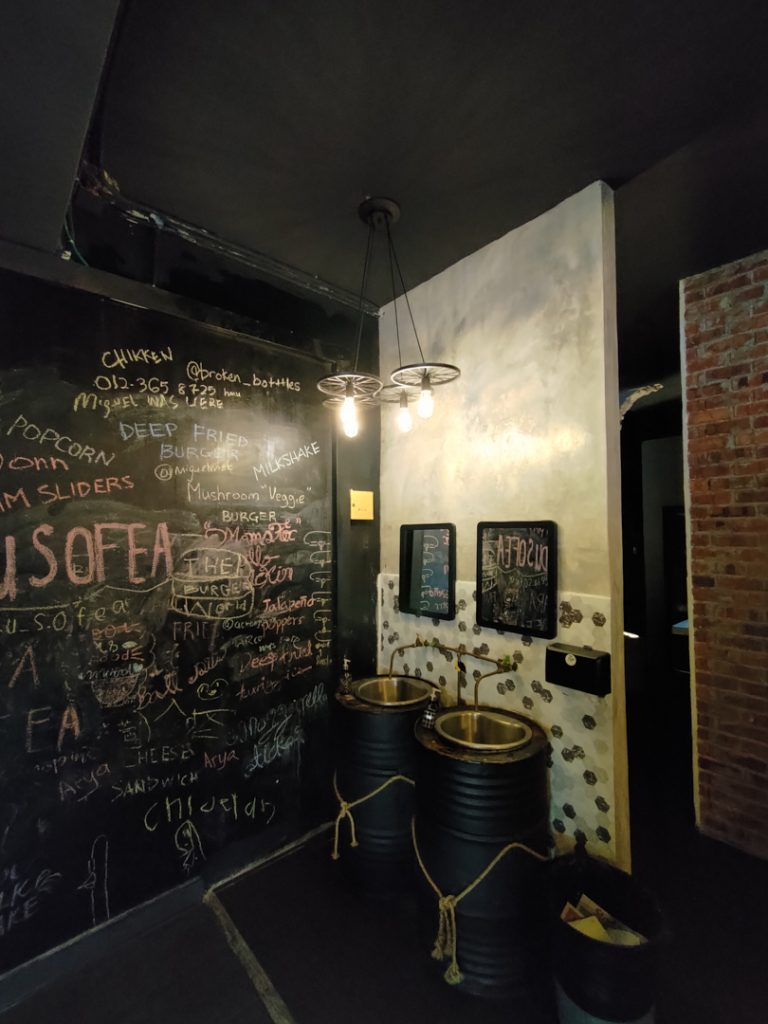 The 11mm ultrawide angle lens on this bad boy is even wider than ultrawide angle lenses on high end phones like the iPhone 12 Pro. It's amazing at being wide but is unfortunately soft and have poor dynamic range as seen in the image above.
Night mode does what it should, taking images brighter than the standard mode but trading a lot of sharpness in the process. Do keep that in mind if you plan to use night mode.
---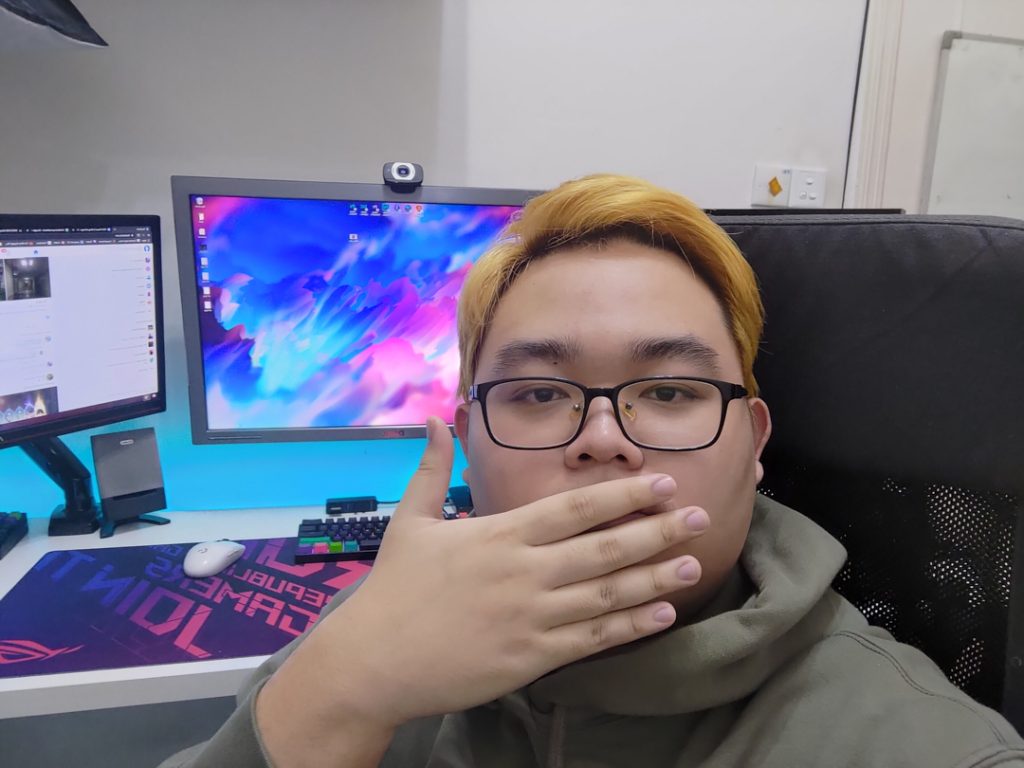 The 24MP front camera just.. works? The quality is not good. The sample image was taken with 0 beauty mode but even with 24mp the details were obviously soft and Asus added sharpening in post to compensate. If I took a selfie with Blackpink Lisa using this front facing camera I would be sad.
---
Battery life is suuuuper durable and charges quickly too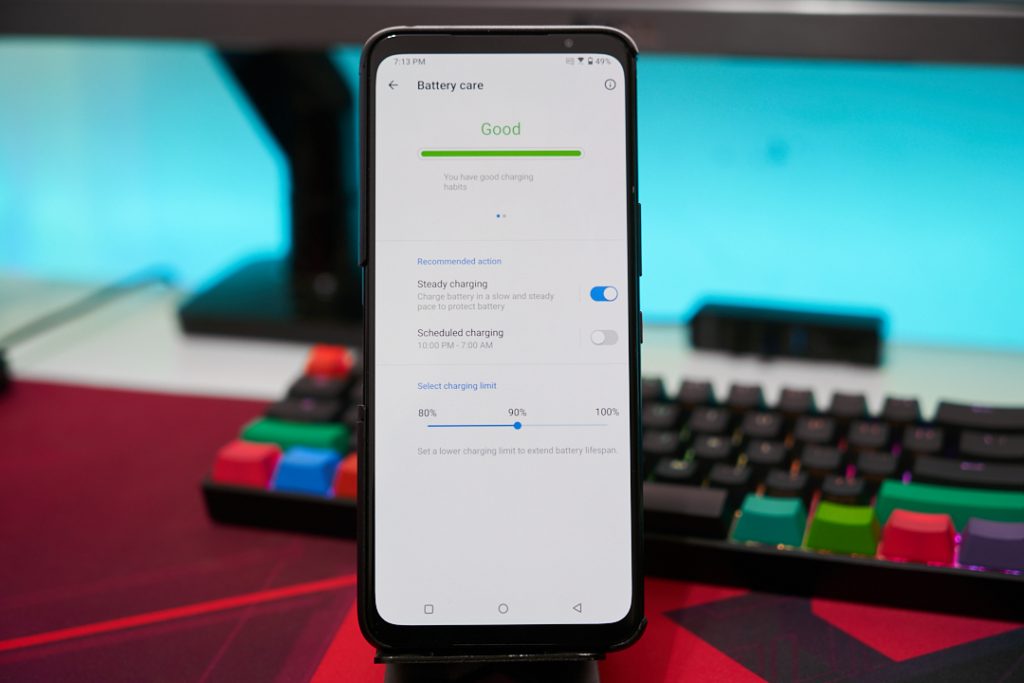 On a brighter note, the massive 6000mAh battery in the ROG Phone 5 easily lasted a heavy user like me for 2 days. The dynamic refresh rate setting helps a lot with the battery life, keeping it at 60hz most of the time until I launch a game like Real Racing 3 and it automatically switches to 144hz and back to 60 when I close the game.
If you're a conservative user (who is not super addicted to social media and Netflix like me) this phone can comfortably go beyond 3 days+ of battery life. The phone even has battery health settings like limiting charge speeds and max charge to keep the battery healthy for years to come as having a full charge is one of the worst things a smartphone battery can go through.
Charging Results
| From 1% | Battery % |
| --- | --- |
| 15 mins | 36% |
| 30 mins | 69% (nice) |
| 49 mins | 100% |
faster 0-100% than advertised, wew
Is it for you?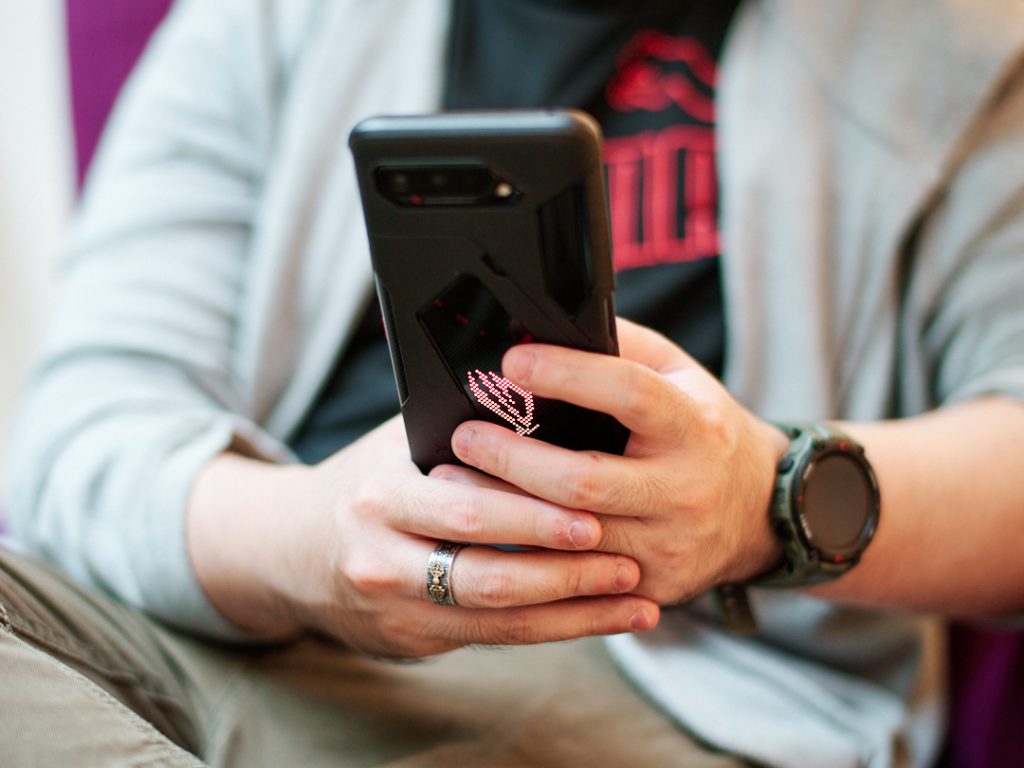 If you are a hardcore mobile gamer or just are a heavy power user, the ROG Phone is perfect for you, as long as you don't need super good images for that Instagram Influencer lifestyle. The screen is nice and big, the speakers are true stereo and very loud, the battery lasts for days and there's plenty of power to game with. It really is a gaming phone in every meaning of the title.
---
"The ROG Phone 5, like all previous models, is a spec king. Designed for gaming but supreme in almost everything it does, it is a force to be reckoned with in the gaming phone segment. Gaming phones sell like hotcakes for a reason"