The WF1000-XM4 is a talented pair of wireless earbuds that's packed to the gills with strong noise cancelling, battery life and performance.
Shout out to Gamer's Hideout And Sony Malaysia for providing me with these earbuds for this review!
Boxed Contents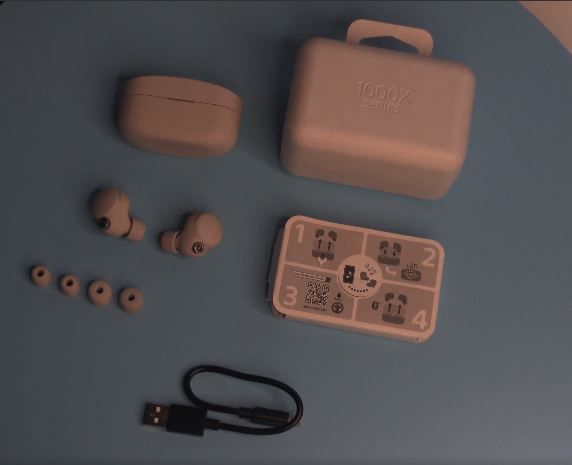 ---
Design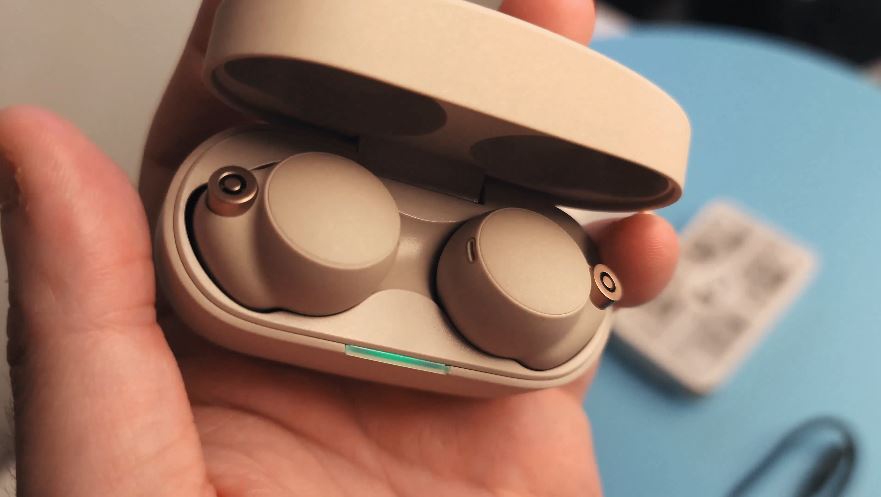 The Case
The XM4 buds' design was a bit of a shocker to me. Being smaller in size than that of the XM3's, the once cumbersome powerbank sized case had been reduced to a tinier, pocket-friendly case with a rubberized matte finish that complements the design language of the much smaller, recycled material packaging.
The case is very straight forward, opening from the top minimal Sony branding. The USB-C port located at the back for your charging needs. Inside would be the earbuds resting all cozy in their molded inserts. It's also wireless charging capable too (the case), and you'll just have to place it on a compatible charging pad or smartphone and you're set.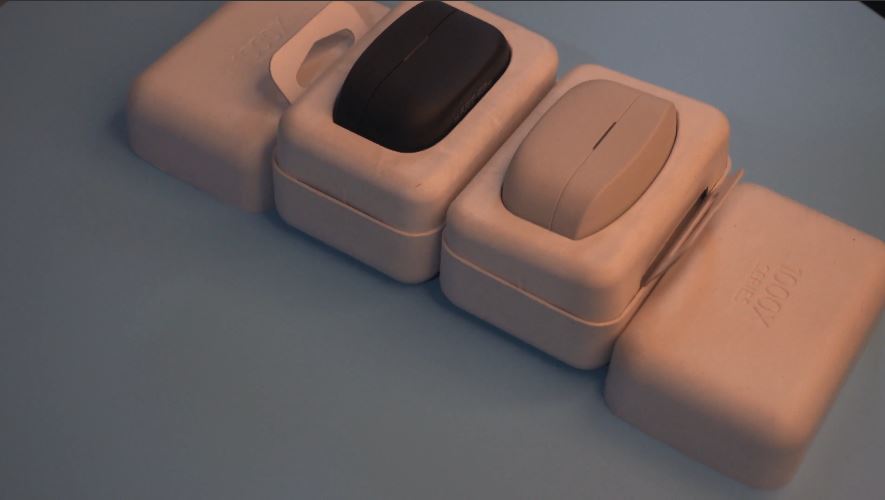 "The XM4's Noise Isolation Tips are the best and worst thing about it"
The XM4 buds' Noise Isolation Tips take a completely different page compared to the XM3's silicone-esque tips. Being made of memory-foam-like materials, the tips are a lot thicker and a lot more squishy than I'd like. Now don't get me wrong, the fit is perfect and it stubbornly stays in my ears, with the seal being rather tight and really isolating noise out.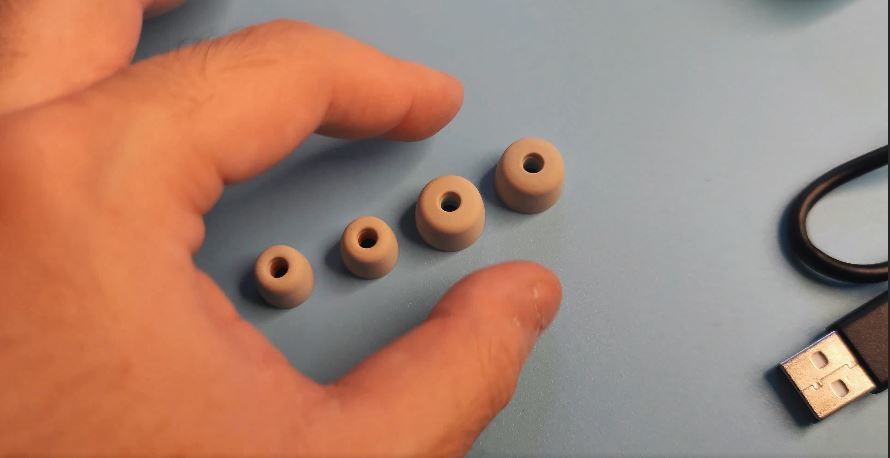 The one thing I really question about the tips is the durability. Even with the impressive IPX4 water-resistance rating, I feel that the materials for the ear tips aren't very suitable for moisture. Although I said it's like memory foam and how squishy it is, I began to realize it's actually like leatherite, and have more or less the same consistency of it. I have seen other owners complain about how they eventually break apart into little pieces. The owners are primarily runners and people who have an active lifestyle.
It seems that accumulated moisture such as water or sweat might have an adverse effect on it and you just might be on the lookout for replacement ear tips later on. You could get different ear tips, but the seal and isolation just won't be the same. Perhaps some post-exercise cleaning is in order if you'd want to maximize the lifespan of your tips, but who's gonna keep remembering to do so? When I use my buds, I just wanna use 'em and stow it away when I'm done.
One of the best in battery life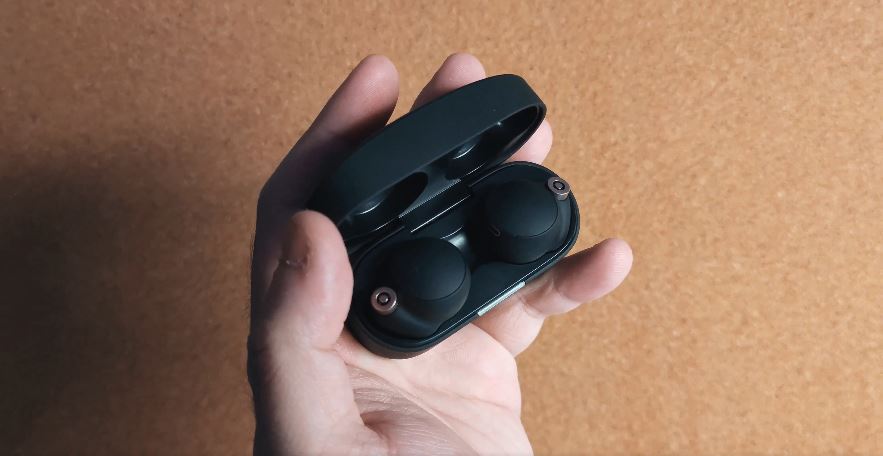 Now, this is a major highlight of the XM4 earbuds. On a single charge, the XM4 buds managed to battle through about more than 7 hours of continuous use between music, video playback and phone calls, with Noise-Cancelling ON. That's a beast in my books. Turning that ANC off grants you an additional 4 hours give or take.
The case is advertised to provide an additional 2 full-charges from empty and we have every reason to believe it. In endurance, the XM4 earbuds squashes the likes of my AirPods Pro, Galaxy Buds Pro and Huawei FreeBuds Pro.
| Noise Control | Battery Life (Single Charge from 100%) |
| --- | --- |
| ANC OFF | 12.1 Hours |
| ANC ON | 7 Hours 11 Minutes |
| Ambient Sound | 7 Hours |
Audio and Mics
When it came to music playback, the XM4 earbuds were absolutely heavenly. You'll be able to gradually listen to instruments and vocals without them getting too intertwined with each other. The bass is so clear and concise that it wasn't overwhelming and it was complemented with amazing clarity especially when it came to lower frequencies. The new 6mm driver really does the work in, along with a new high-compliance diaphragm.
They are such a step-up from the XM3 earbuds in almost every way, from definition and overall sound. It simply wins in detail and balance, two of which are Sony's masteries. Pairing it with noise-cancelling just added more immersion, blanketing your hearing with stillness so that you can focus on your tunes.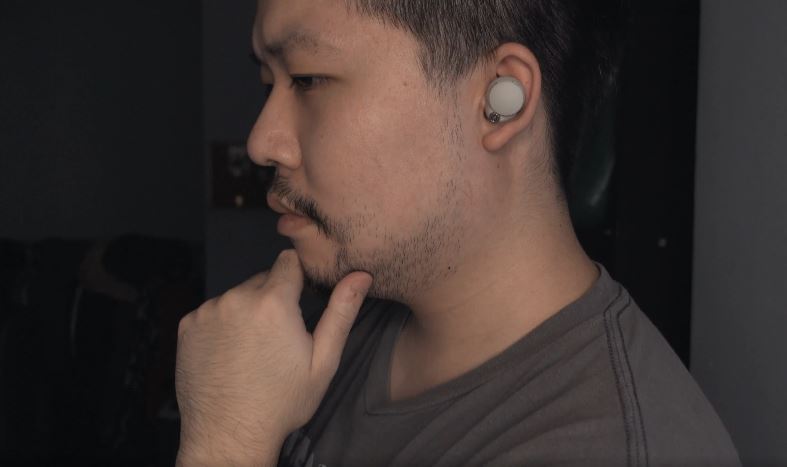 Zen's Testing Playlist
Why Are Sundays So Depressing – The Strokes
Rising Tide – Jack Wall, Big Giant Circles
Push It – Salt-N-Pepa
Bat Country – Avenged Sevenfold
Promises – NERO
When it came to microphone quality, I already had assumptions that it wouldn't, and couldn't possibly beat my AirPods Pro. I have to say, It's still not there, but I definitely felt and heard the improvements loud and clear. My test caller reported everything sounded concise and well pronounced but lacking in clarity, a department that the AirPods Pro still reigns more supreme in.
Supporting the mics is Speak-to-chat, which activates when you're speaking. If you're on ANC mode it would toggle to Ambient Sound mode so that you can clearly have a conversation without having to tap on the earbuds to change. It was super convenient here, and the experience is well supplemented with a well-working Fast Pair with my Galaxy Z Fold3.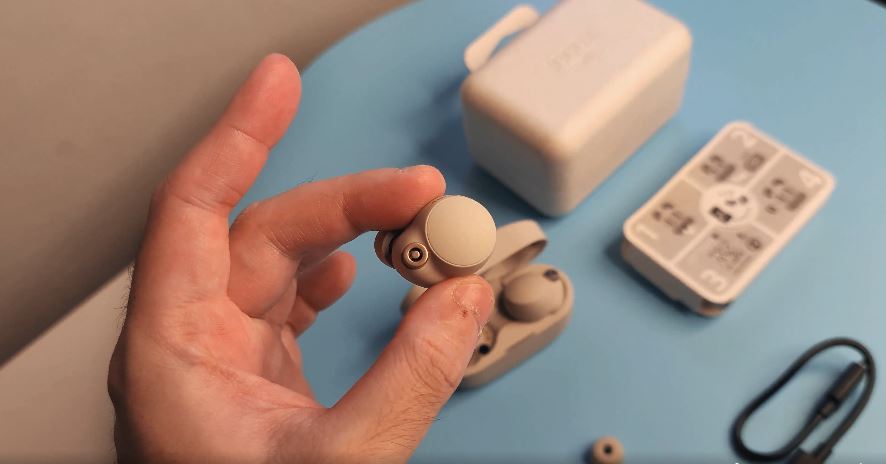 Final Thoughts
If you are a willing spender with RM 1099 in your pocket, the WF-1000XM4's gets a yes from me, especially if you're really particular about ANC and battery life. It's a great package with a lot of potential to be the best in its class. It's also a good choice if you're an AirPods Pro owner that needs to replace their almost 3 year old pair of buds, but do note you will take a hit in mic quality if you do.
It's a lot smaller than the XM3's and packs a bigger punch. The real challenge here are the eartips and the fit. It's definitely not for those with smaller ears, as you're going to have a hard time getting them to stay snug and you'll look like you have a burnt strawberry protruding out!
Be sure to download the Sony Headphones Connect App on the Playstore and Appstore for full control and updates.
The Sony WF1000XM4 takes the Gold Award home in our books!
---