Samsung Galaxy S23 Ultra 5G
More micro than macro an upgrade
The Galaxy S23 Ultra is a different phone by title, but largely remains the same as the S22 Ultra on the outside. The yearly upgrade brings several improvements towards quality of life, especially in battery life and sustained performance, while cameras largely remain peerless in the market.
Good
256GB base model
Attractive price
Strong horsepower with good battery life
Premium Design
Outstanding Main Camera
Bypass charging allows healthier battery and gaming
Ungood
Might not sway S22 Ultra owners
Too similar to last year's model
Charging is still slow
---
Specs
Processor
Qualcomm Snapdragon 8 Gen 2
RAM & Storage
12GB+256GB – RM 5699
12GB+512GB – RM 6199
12GB+1TB – RM 7199
Display
6.8'' 1440p+ Dynamic AMOLED 2X, 120Hz
Cameras
200 MP, f/1.7, 23mm (wide)
10 MP, f/4.9, 230mm (periscope telephoto), 10x optical zoom
10 MP, f/2.4, 70mm (telephoto), 3x optical zoom
12 MP, f/2.2, 13mm, 120˚ (ultrawide),

12 MP, f/2.2, (selfie)
Battery
5000 mAh
45W Fast Charging
Price
12GB+256GB – RM 5699
12GB+512GB – RM 6199
12GB+1TB – RM 7199
Colors
Phantom Black, Cream, Green, Lavender
---
Design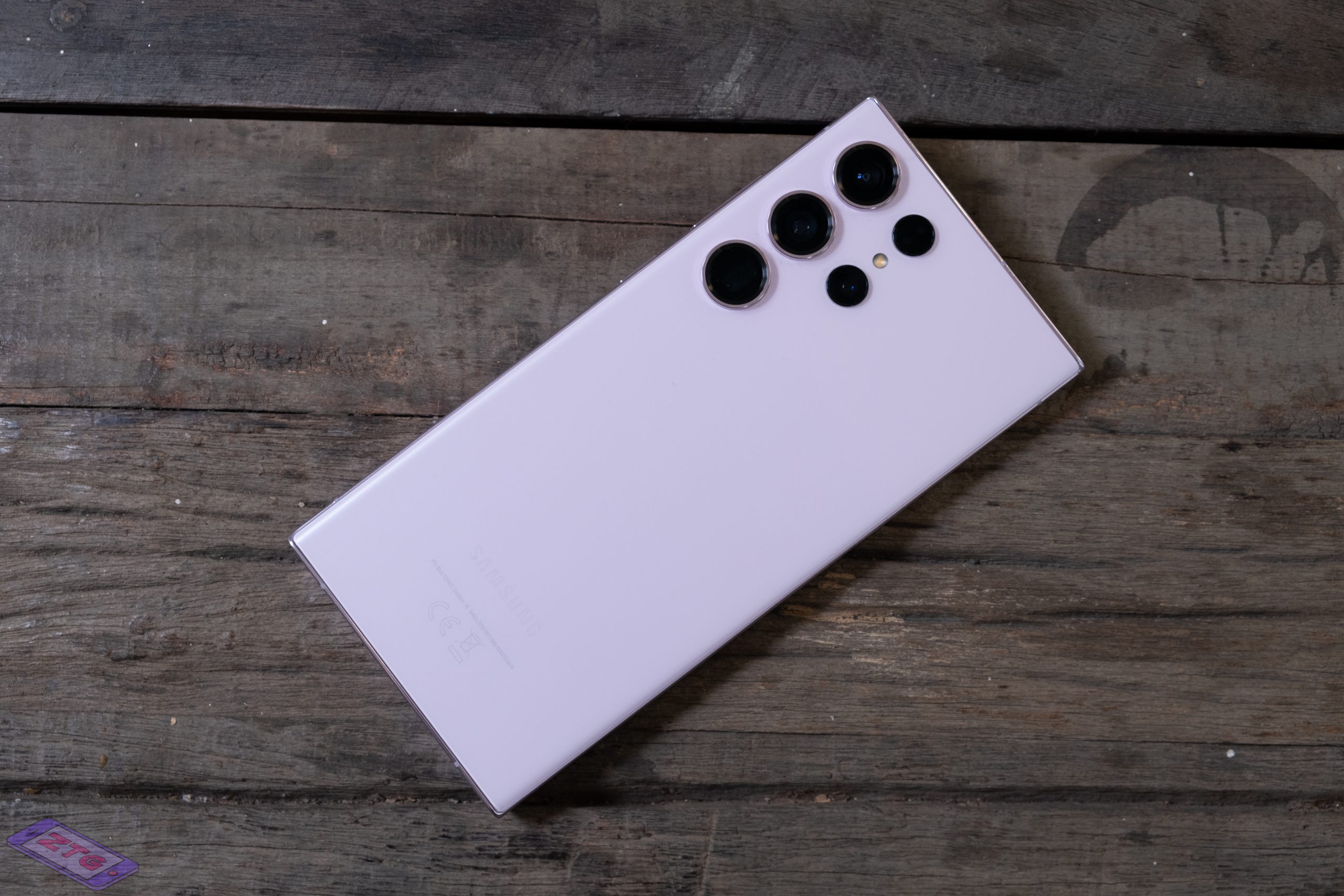 "Unchanged, Yet Different"
Design language barely changes (if not at all) when it comes to Samsung devices. This time around, it was hard to distinguish the S23 Ultra and S22 Ultra without giving a hard look. It's still the familiar tall slab we've come to love about the Galaxy S22 Ultra, but only a little boxier and a better grip.
You can definitely see that Samsung's trying to go with the boxy design language and I'm all for it. As for the material feel, it's as smooth as ever with the same matte finish we've come to love previously. You'll still get your Armor aluminum frame which is now a norm on Samsung's top-shelf phones, advertised to handle drops and scratches better. We didn't put that to the test, but we also didn't slap a case on it anyway, and I felt more confident just using it as is, bare.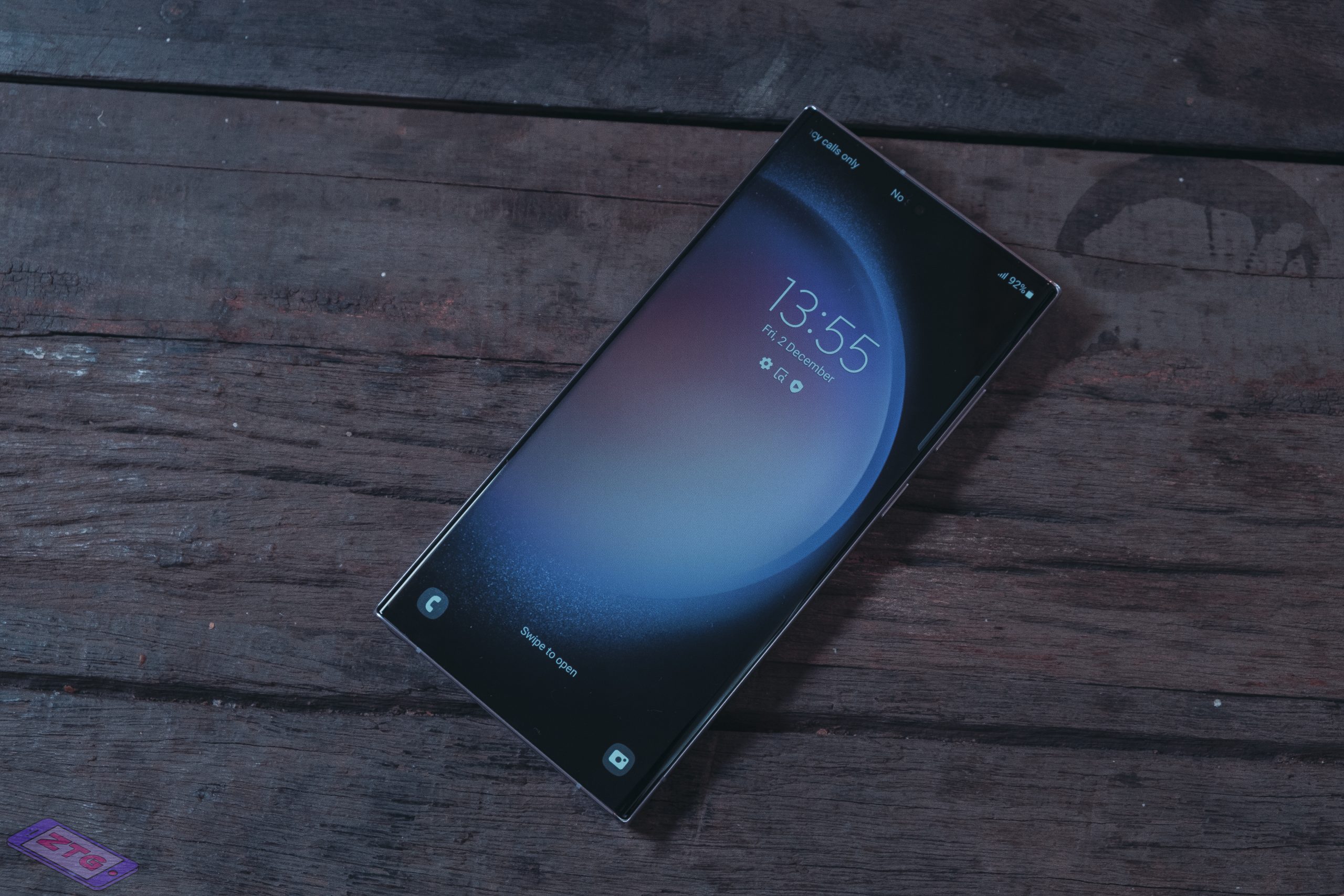 A notable upgrade would be the the front and back, as the S23 Ultra now uses Gorilla Glass Victus 2 over last year's Gorilla Glass Victus+. How this benefits you is that the Victus 2 is simply a harder glass that's more scratch resistant over the previous generation, along with a bump in density without adding to much additional weight.

Overall, it stands out from its younger brothers the S23 and S23 Plus that got the bulk of the physical changes which would be a flatter back where the camera module doesn't poke out at all. As usual, the Ultra model would be the only one with its own SPen.
Our unit is the Lavender and it's our favorite color of the 4. It's a very gentle medium purple which would be the most off white you'll ever see. I just loved how sharp and classy this looks. Think "serious" with a touch of "whimsy". It's a contrast that's so incredibly simple and it's well executed here.
The front has less of a curve now, to ride on the S23 Ultra's already boxier demeanor. This a good move as we perpectually have more room for writing without falling off the edges. It's a smart move on Samsung, giving us slightly more room without adding a larger screen. It's already big enough as it is, and simply slapping a bigger panel isn't always the answer, so this time around it's all about maximising as much usable screen real estate as possible without replacing the current part.
6.8″ OLED Screen
The screen is pretty much retained from last years, which is a 6.8″ Dynamic AMOLED 2X that goes up to 120Hz. It's a gorgeous display with 2 display profiles, with Vivid being default and Natural being the second option. They both tackle different coverages, with Vivid being DCI-P3 and Natural being sRGB.
I'm pretty used to being on the DCI-P3 space but if you intend to use this as a camera phone (which you should), I suggest going to Natural for a more realistic representation of your photos. Either way though, be it watching shows or playing games, the S23 Ultra's display is stunning and smooth, and with such a good record with screen performance since the S21 series, you absolutely should be doubtless about its capabilities in this respect.
Like their predecessors, the S23 Ultra is able to switch between refresh rates on-the-fly, depending on what you're currently doing with the screen on. The majority of the time you'll be getting true 120Hz, while at some points of idling it'll tone down to 24Hz and 60Hz when you're browsing the web.
It's still top-shelf display that's smooth, color-rich with the deepest blacks and shades of color we've ever seen. Don't fix it if it ain't broke!
The Works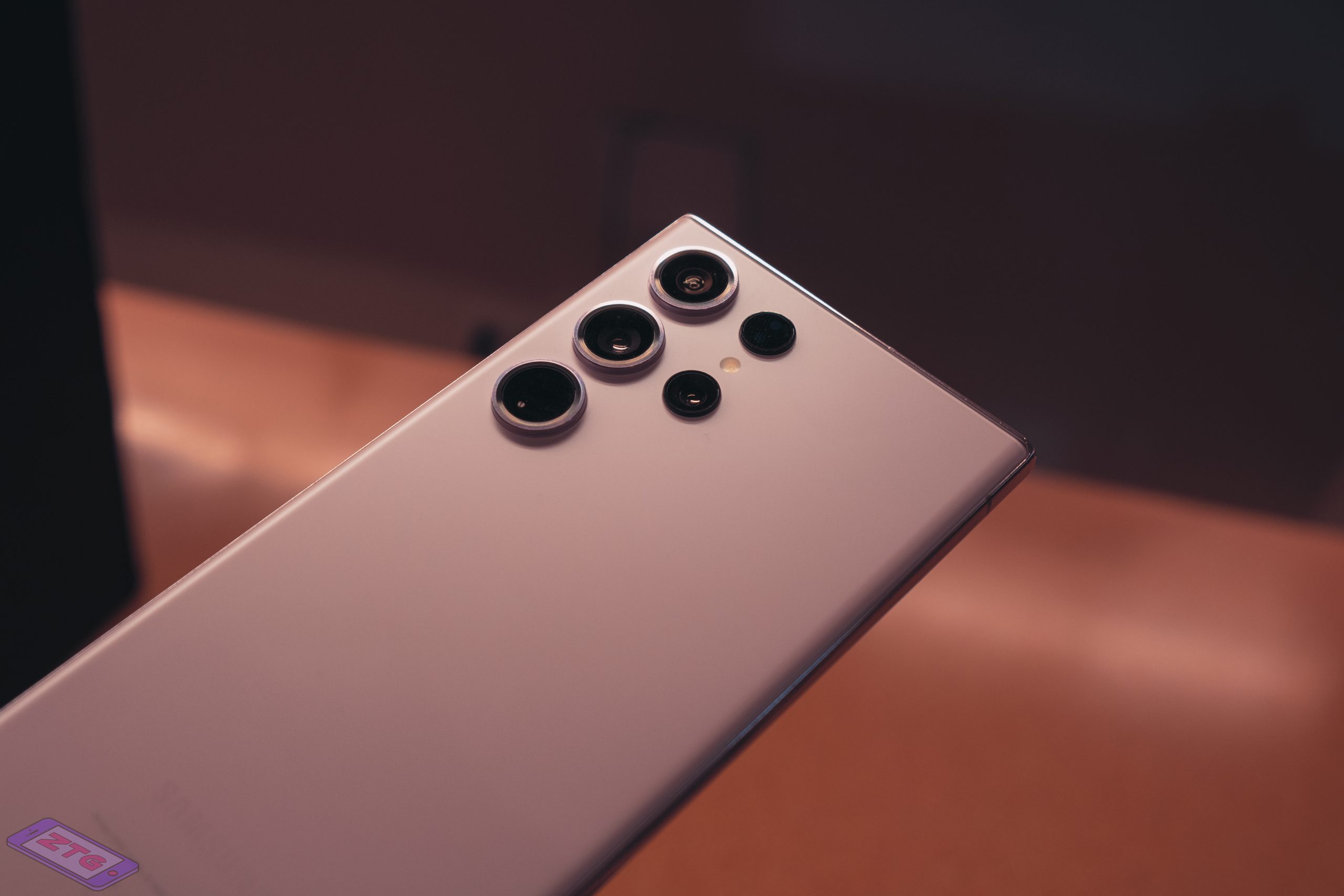 Now, here comes the good stuff. The Galaxy S23 Ultra packs a custom Snapdragon 8 Gen 2 "Made For Galaxy". The Snapdragon 8 Gen 2 for Galaxy has a base clock speed from 3.2GHz to 3.36GHz and an increased GPU clock speed from 680MHz to 719MHz, in an attempt to make it feel like a Snapdragon 8+ gen 2. You'll likely gain a small bump in performance, though it might be noticeable immediately since higher clock speeds would take a hit on battery life due to higher power consumption.
That being said, it felt incredibly balanced. Battery life was stellar though it's not the longest in the market, it is the longest for a Galaxy I have ever experienced, lasting a full 2 days proper with over 10 hours of screen-on time. It lasted just as long as my iPhone 14 Pro Max, and I finally had the confidence to leave my charger at home.
A full charge takes about an hour from the locally available 25W charger, and if you're short on time, you'll get to at least 66% in 30 minutes. This isn't that bad, even though we're living in times where competitors focus on obtaining a full charge in 30-40 minutes.
You won't find the Galaxy S23 ultra to be lacking in the gaming department either, as I have not held back with how much gaming I have done with it. Pouring several hours in on Eversoul and doing dailies on Diablo Immortal really shows the S23 Ultra's stripes.
Burst sessions of 10-20 minute gaming is perfect, nothing out of the ordinary and will not exceed 37 degrees celsius. Long sustained sessions of 1 hour and above however, the throttle seems to kick in and you'll begin to take occassional dips in FPS, especially when I was on Honkai Impact 3rd. During this specific scenario with a 3D-asset heavy game, this is quite expected as the thermal limit kicks in, preventing the phone from overheating so it'll result in throttling. The Galaxy S23 Ultra is designated to be an all-rounder device, and though you can game easily on it, it's more for a general audience who wants a phone to handle all their day to day with a good camera and a suite of productivity features in which One UI has always been leading.
The Kicker
As discovered by our friends at Nasi Lemak Tech, the S23 Ultra still has a trick up its sleeve to actually be a real gaming beast. From the Game Launcher menu, you can enable a setting called 'Pause USB Power Delivery' which will essentially stop the plugged in charger from sending power to charge the battery, and instead route it to the phone directly, so your hardware will draw power directly from the charger and not the battery.
This is a favorable situation as the processor is constantly supplied with power, and since it does not draw from the battery you will get cooler temperatures, so your battery health in the long run will be healthier and thermal throttling will take much longer to reach so you can have sustained, long haul gaming sessions without worrying about frame drops or actual overheating.
The Same S Pen We Love
Well, there's nothing really new with the S Pen as there was close to nothing wrong on the S22 Ultra so nothing much needed to be added or changed on the S23 Ultra's.
Latency is similar to the S22 Ultra, still at 2.8ms which is thunderingly fast. Incase you don't know how, latency is reduced too, by means of AI learning. The AI learns from your S Pen input and cleverly predicts where your next stroke or line would end up at, and because of this approach, Samsung had managed to reduce the latency to a lightning fast 2.8ms, which is more or less even faster than the S21 Ultra and its 9ms speed.
We are making a dedicated post on how we use our S Pen and Samsung Notes, so do keep your eyes peeled for that later on.
Quick Note and Collaboration View
These 2 features are super useful, with Quick Note allowing entire webpages to be added into Samsung Note for editing (please ensure you've accepted cookies otherwise it'll get in the way). The one point of annoyance is the fact that I could only add my webpages from Samsung's own Internet Browser. It's all for branding and ecosystem, but I still prefer my Google Chrome.
Collaboration View synergized what we can do with the phone along with a Galaxy tablet. By connecting the 2 and enabling collaboration view, you're able to use the S23 Ultra and its S Pen as the drawing pad and the tablet as the canvas in which your strokes and drawings would appear on with very little delay. I see this application to be particularly useful in the work and education industry when you need to explain work or draw out your ideas in front of your team. 7
---
Camera System time.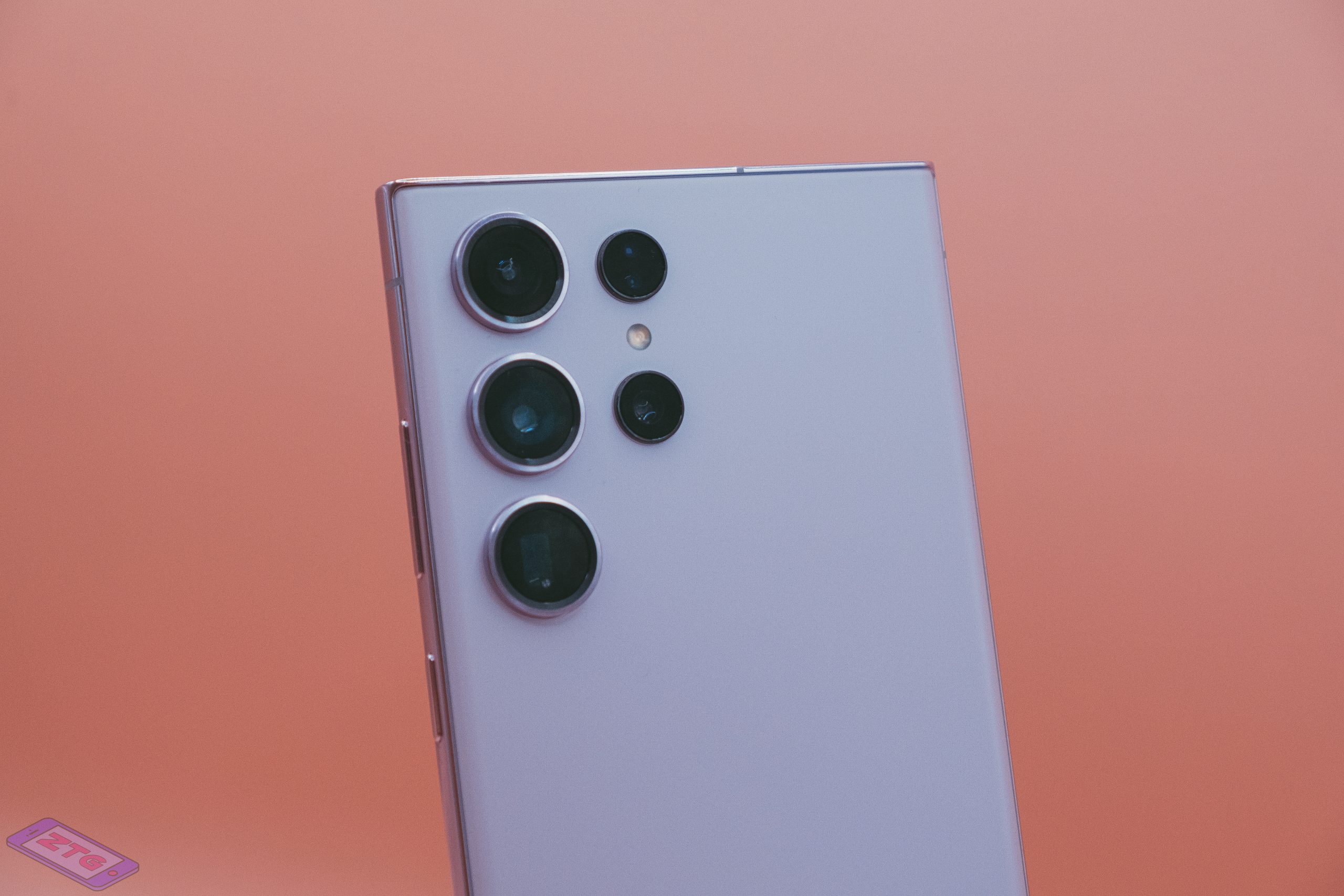 The Galaxy S23 Ultra 5G deploys quad-camera setup – a 200MP primary camera, a 10MP telephoto, 10MP periscope telephoto, and a 12MP ultrawide sensor.
Standard Wide Angle
The 200MP main sensor is Samsung's own HP2 sensor, which outputs to 12MP images. How the high pixel count is achived is through the new Tetra2pixel RGB Bayer Pattern color filter. It effectively groups 16 pixels into 1 large one. There's also a new autofocus system, dubbed the 'Super QPD'. How it helps you is that it's able to detect changes in phase both vertically and horizontally. What it's really trying to do is to be fast enough to catch focus of your subject (assuming its moving) as quickly as possible with minimal blur that's caused by movement.
As usual, shots are more on the vivid side of things with a good helping of sharpness, contrast and detail. Dynamic range continues to rule them here, putting that fancy ISP to work. What I really loved is the lack of softness at the edges, it really seems that Samsung is really pushing the camera to work well on all fronts.
You can also take advantage of Samsung's suite of photography features, such as Expert RAW, and your accompanying 50MP/200MP high-res modes. We'll cover that separately, as we have something special in mind to feature its capabilities in that specific use-case.
Ultrawide Angle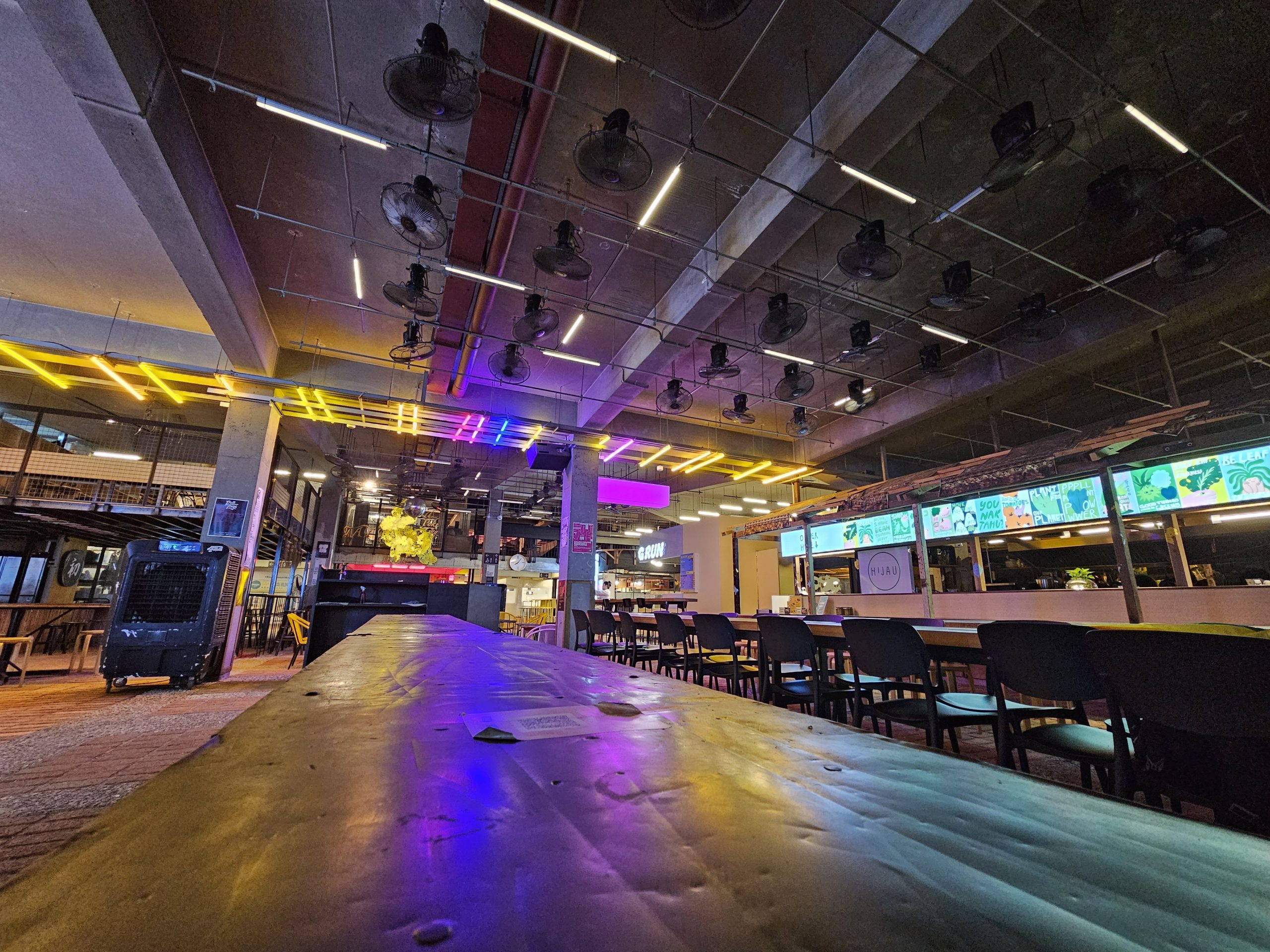 Ultrawide is always executed well on a Samsung, especially on flagships. They're sharp and incredibly detailed. Samsung's always paid attention to their secondary sensors, hence the hefty investment.
Dynamic range and noise reduction have taken a bump up from last year here, so it's dependable as ever with some improvements. I can't stress enough how important autofocus is on ultrawides, and what impact and potential it holds when it comes to using your S23 Ultra to take different perspective shots.
Optical Zooms
At 3x, images are crispy and sharp, with a tinge of grain in darker environments. What's notable are the shadows and highlights. It looks natural and doesn't look too noisy, and I feel that it's thanks to better HDR execution this time around. Colors don't look too bland too, I can appreciate the flatness so that I may have more room to edit.
At 10x, it's like the last stop before heading into noise-town. Shots aren't as clean as 3-5x, and without some stability and practice your shots could end up blur. However, if you are a veteran to zoom shots, you should know the demands that need to be met in order to get crispy, sharp zooms without forcing yourself to crop from high-res modes. You can even shoot as far as 12x for fast moving objects like birds or cars and shots would still be just fine and sharp if you're not planning to zoom into the image in post
Zooms 30x to 100x (Space Zoom)
When we first explored Space Zoom on the S20 Ultra, we straight up called it a gimmick. Even though yes it did live up to its advertisement of being capable of 100x zoom, shots were nearly unusable with not only noise but a painful watercolor effect that blotched things up.
We're pleased to see that in round 3 of Space Zoom on a Samsung flagship that there are immediately noticeable improvements in the post-processing stage where the AI would clean up the shots to make the final image more presentable. I won't lie to you as you can see from the shots. It's still blotched with paint, but it packs more detail than before and we see this as an improvement. The Galaxy Snapdragon chip really does have its work cut out for it when it comes to cleaning up shots like these.
LowLight / Night Mode
Left : Default Mode | Right : Night Mode
With the maturity of Nightography, the Galaxy lineup focuses a lot of lowlight more than ever. It's a double edged sword that you can easily master through some understanding. Darker lowlight photos are more or a style than a regular shot, as you can define a perspective through it. You want your viewers to see that you were in a dark place, with some depth and detail.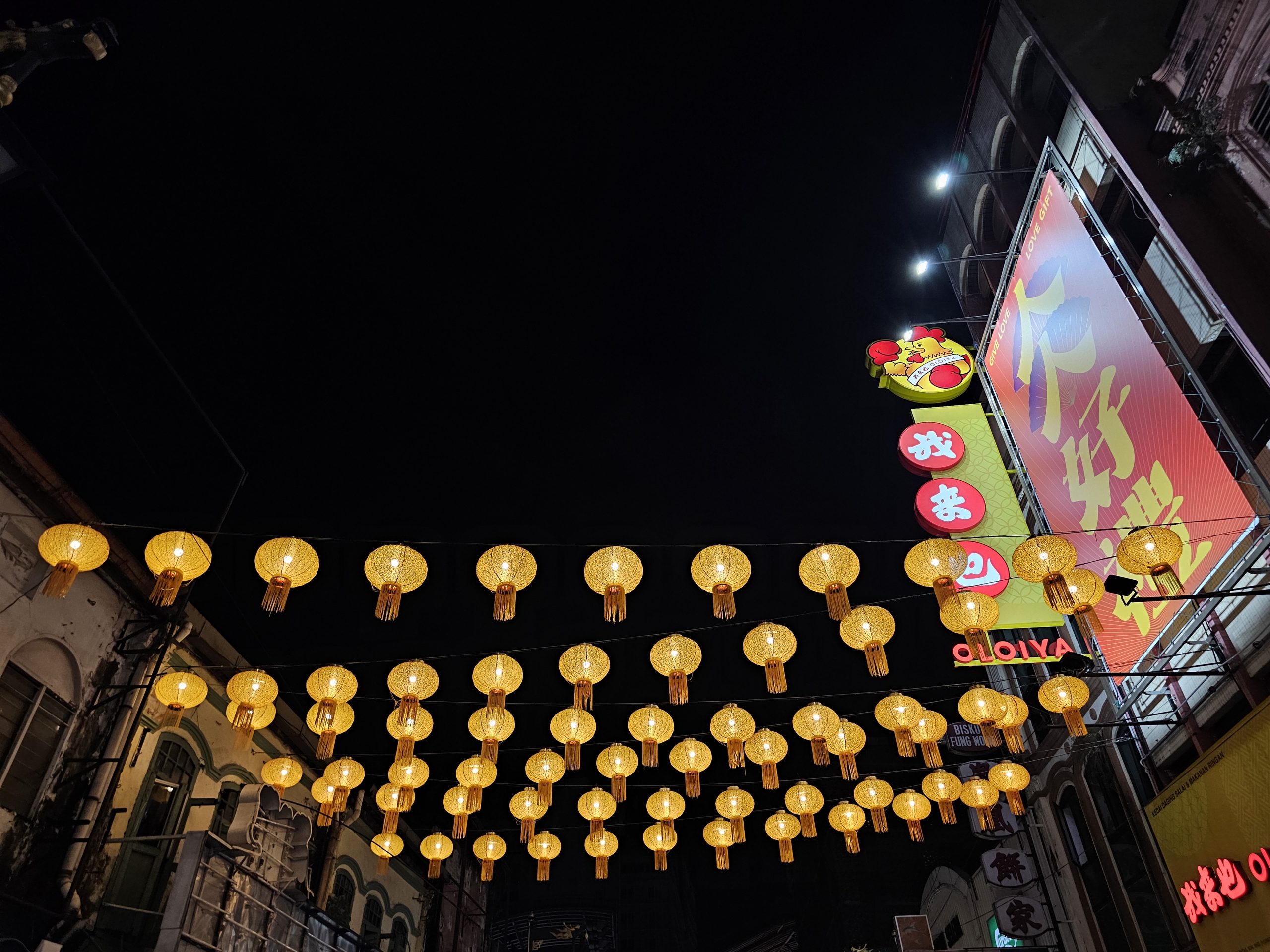 With Night Mode however, it felt like it wasn't just trying to let more light in to make it bright, but there was an incredible level of detail and clean up of detail and misfiring texture estimations. The cost is slightly more noise, but I think the ISP did a great job shooting into the darkness and grabbing as much detail as possible without plastering the image with chrome and adding excessive shine.
---
Your Selfie Game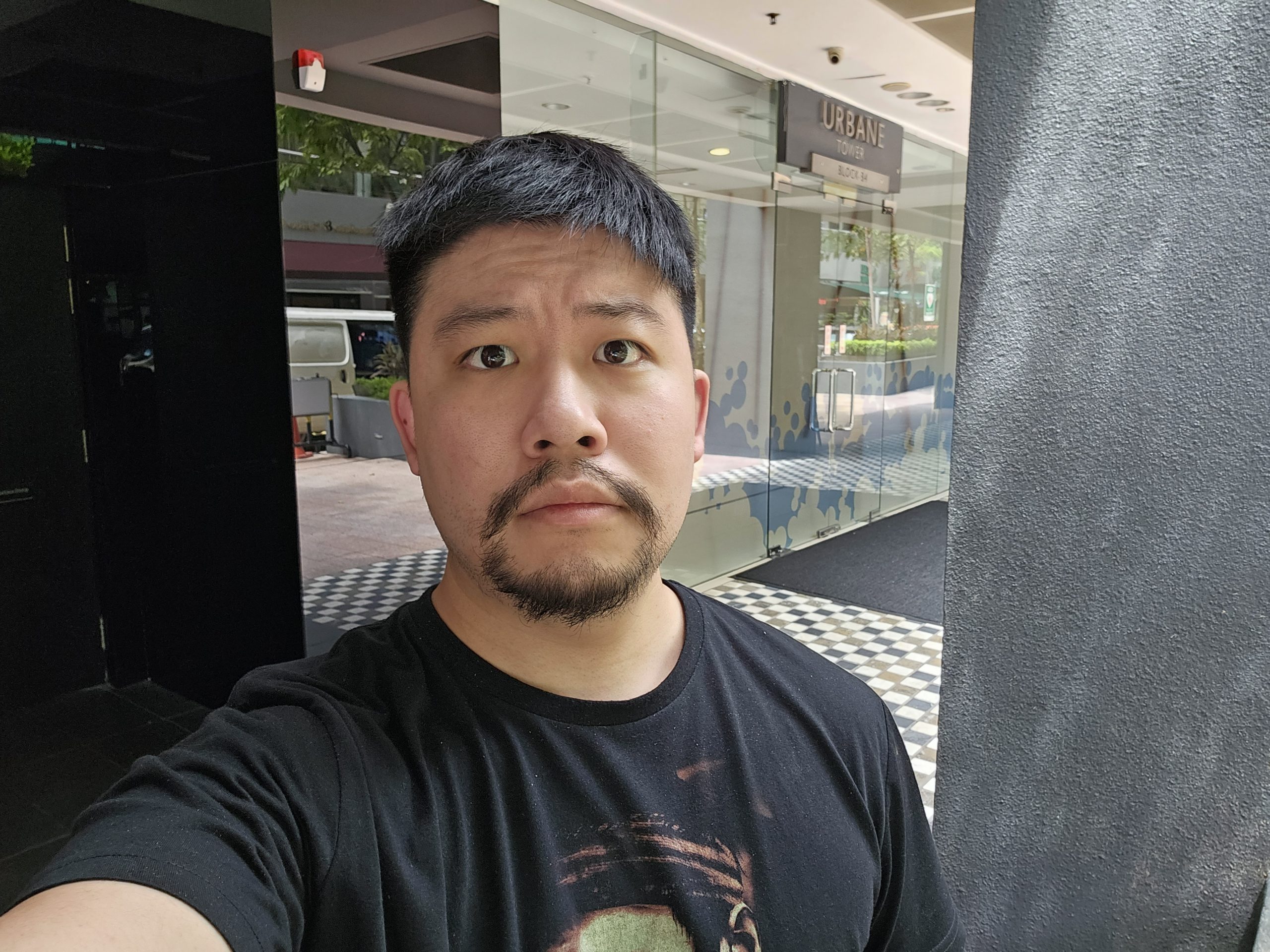 The new 12MP selfie camera, which the S23 Ultra shares with the rest of the family, is a nominal boost over the other models, but it's a downgrade over the 40MP unit on the S22 Ultra – again, nominally.
In actuality, you'd be receiving more or less the same selfies. The higher resolution doesn't necessarily translate into more detail; in fact, the previous camera offered a finer, more natural rendition.
That's not to imply the selfies on the S23 Ultra are horrible; quite the opposite. Colors and skin tones are true (no yellow tinge), and noise is considerably more managed than on the S22 Ultra.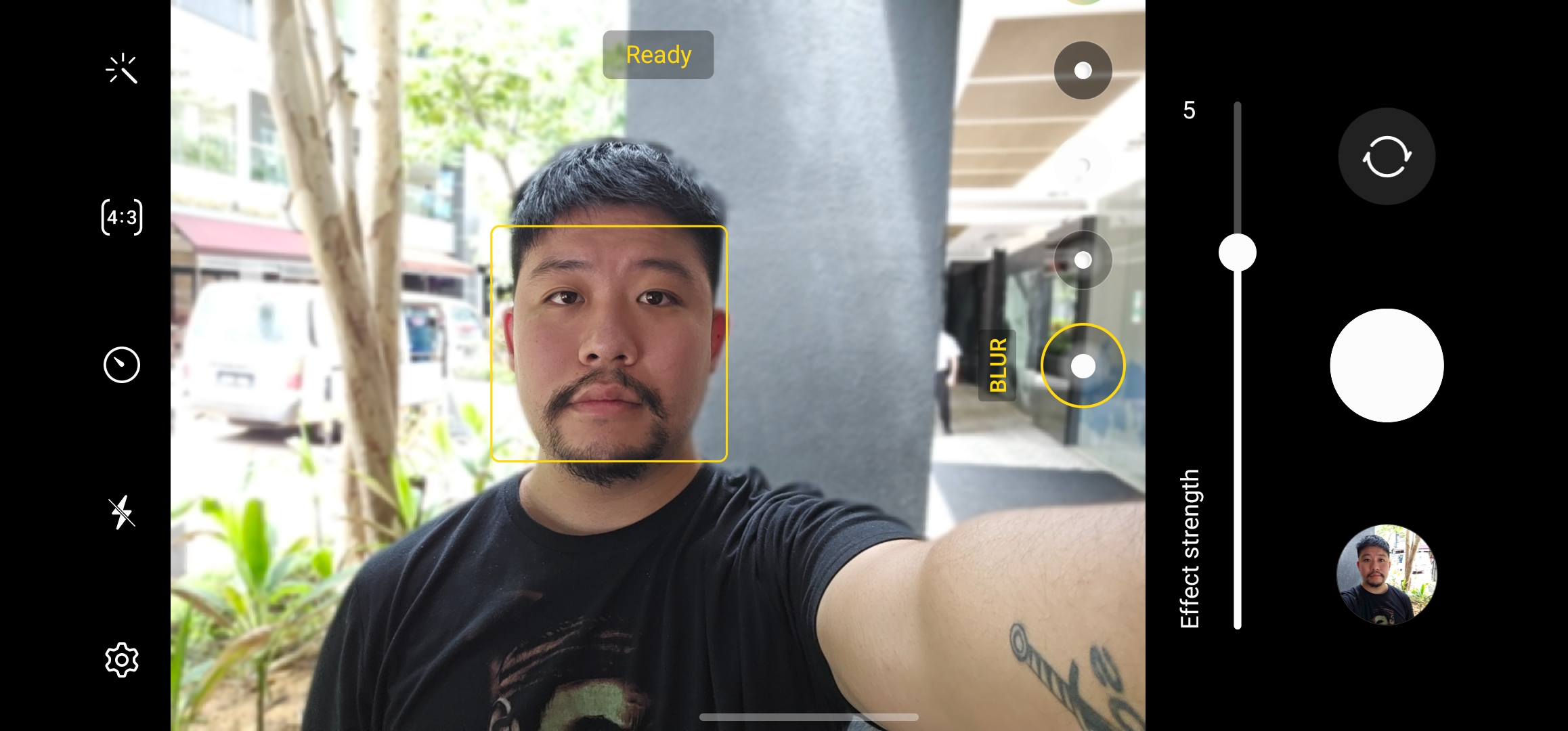 Portrait mode is always enjoyable, doing an amazing job of separating my face and body from a backdrop blur of my choice. Occasionally, just sometimes, if you're shooting against a background that's too busy with colour and contrast, the camera won't be able to get the perfect photo, and you'll see the areas surrounding your hair blending into the bokeh.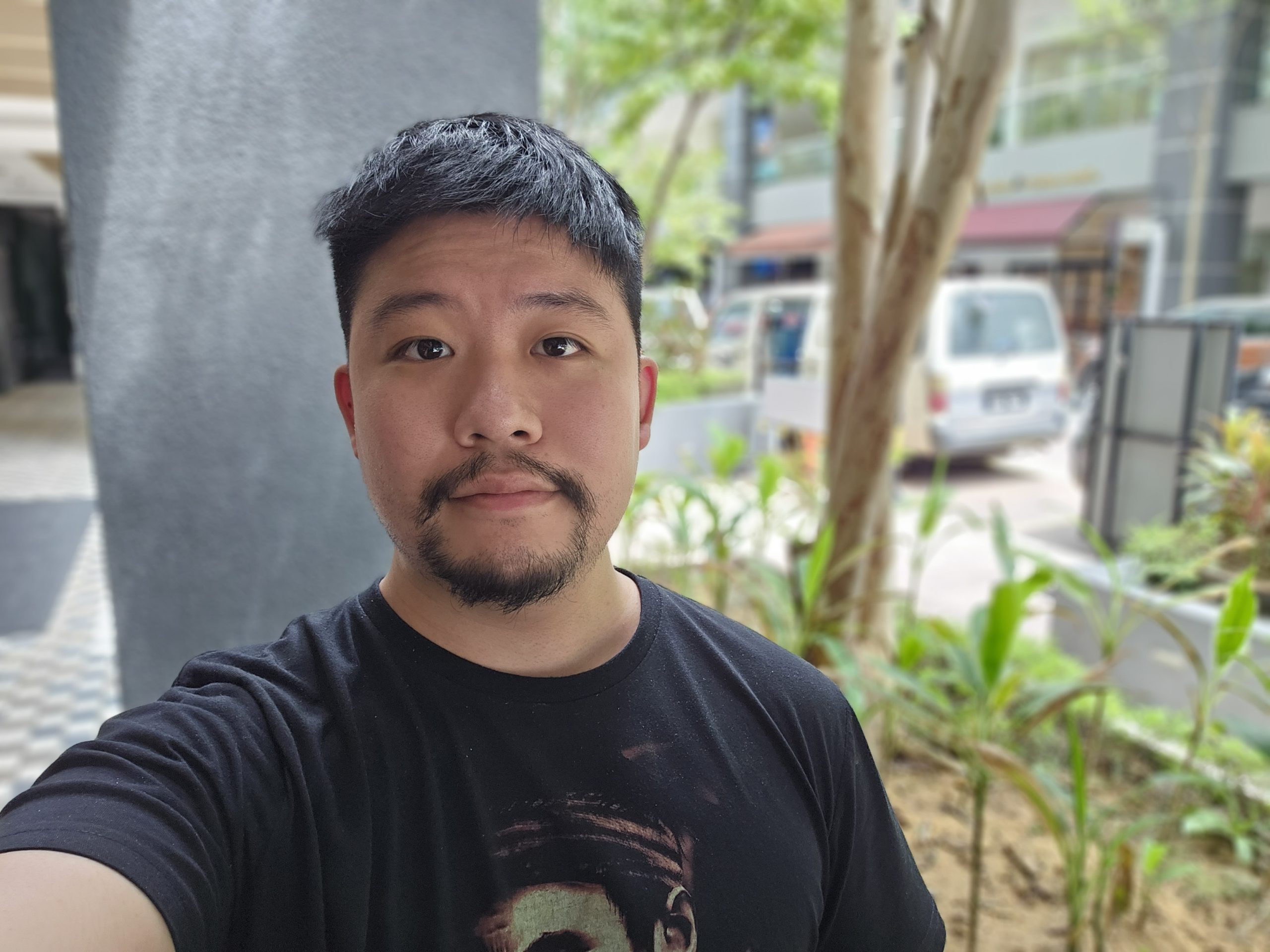 Capturing photos in low-light conditions is difficult for any phone, but the S23 Ultra manages to focus sharply on your face and body while separating the backdrop for you. The background blur works nicely, however the ultimate effect includes some noise and makes details less precise.
With everyone in the market being more competitive than ever with their cameras, only very few have the consistency and dedication for all their sensors.
The Galaxy S23 Ultra continues to bathe in the rich legacy of great cameras, though I worry that they might reach a plateau very soon in innovation and improvement.
---
The Improvements lie in the Micro, not the Macro.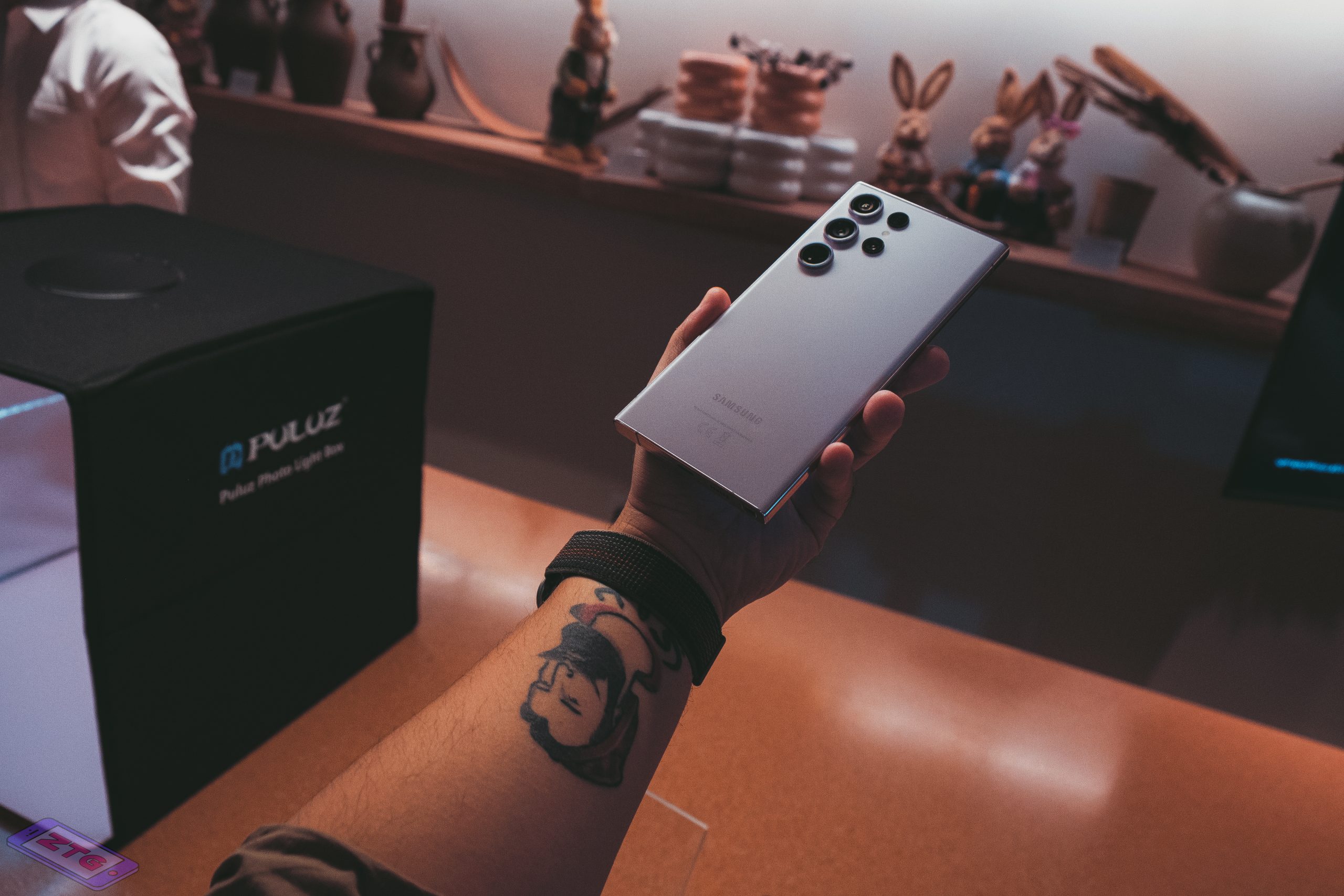 Although not a completely new phone, the Galaxy S23 Ultra feels like a major update from the S22 Ultra in almost every aspect. The updates might not entice current last year owners to make the move, but those waiting to jump in fresh from older generations.
I regard One UI to be the gold standard for the Android experience and my opinion doesn't change with One UI 5.1. With even more customization options to improved DeX multitasking, the S series continues to change we way we use our phones, drawing closer to even being a computer, again thanks to DeX.
I also no longer have qualms on battery life and price. RM 5499 now bags you the base model with a healthy 256GB, which everyone will find more than enough now. My Galaxy S23 Ultra manages to stay alive beyond my expectations, handling every task with ease.