Xiaomi 13 Pro
Xiaomi is scaling up, trying really hard to position themselves to fight the big dogs in their own flagship ring, by offering a premium phone of their own with all the bells, whistles and Leica-eque whimsy. While not their first foray with Leica, it is indeed a first for the global market. Does it have what it takes?
Love
Beautiful display
Excellent Rear cameras
20 minute charging
Long sustained gaming
Full IP68 Rating
Beautifully crafted design
Loven't
Quad-bayer selfies hinder full potential
No 4K front facing video
Aggressive rolling shutter on video
Full potential on cameras only by skilled individuals
Key Specs
CPU
Qualcomm Snapdragon 8 Gen 2
Memory
12GB+256GB (UFS 4.0)
12GB+512GB (UFS 4.0)
Display
6.73'' 1440p 120Hz LTPO AMOLED
Camera
50.3 MP, f/1.9, 23mm (wide), Dual Pixel PDAF, Laser AF, OIS
50 MP, f/2.0, 75mm (telephoto), PDAF (10cm – ∞), 3.2x optical zoom
50 MP, f/2.2, 14mm, 115˚ (ultrawide), AF
32 MP, f/2.0 22mm (selfie)
Connectivity
Bluetooth 5.3, USB Type-C 2.0, WiFi 6e
OS
Android 13, MIUI 14
Battery
4820 mAh, 120W Fast Charging
Available Colors
Ceramic White, Ceramic Black
Retail Price
12GB+256GB : Rm 4599
12GB+512GB : RM 5499
---
Exquisite And Heavy
Literally every inch of the Xiaomi 13 Pro is built different in a way that is nowhere close to how the Xiaomi 12's were.
The entire back is bio-ceramic, which is the same material used for dental / medical implants. Why and how it made its way to a smartphone is beyond me, but it's made from castor oil and is essentially a dense, really high grade plastic that's coated with ceramic so it's not misleading. It has a slight curve to it and meets the metal frame nicely.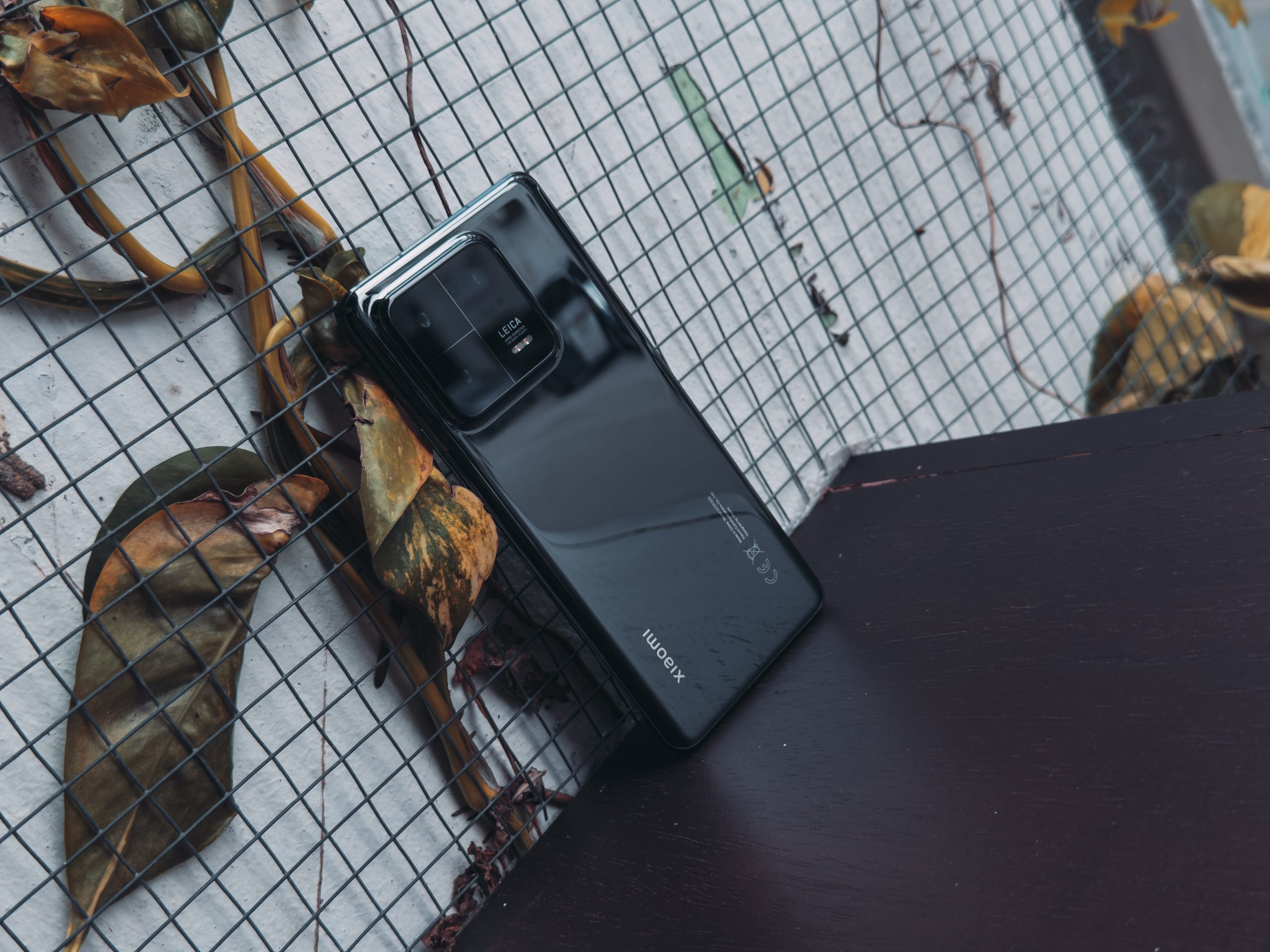 It's tough and can easily be shaped compared to glass, and it's a lot more sustainable, but that's not what they're marketing about. It all bogs down to the execution, and the Xiaomi 13 Pro really feels like a great phone that's solid and premium, so there's that. We got the Ceramic Black and boy is it REFLECTIVE. We went through incredible lengths to take photos of the back and literally brought our cleaning kit with us to do away with fingerprints and dust particles. It's literally the most polished phone you're ever going to see for now. If that's not what you want to do, you're going to have to use the included case in the package.
The camera bump is a conversation piece, housing the triple camera setup in a rounded square of an island that protrudes out of the back case. It's neat and goes well with the design language of the phone. And no, it doesn't wobble around. It stays where it is, just like your career.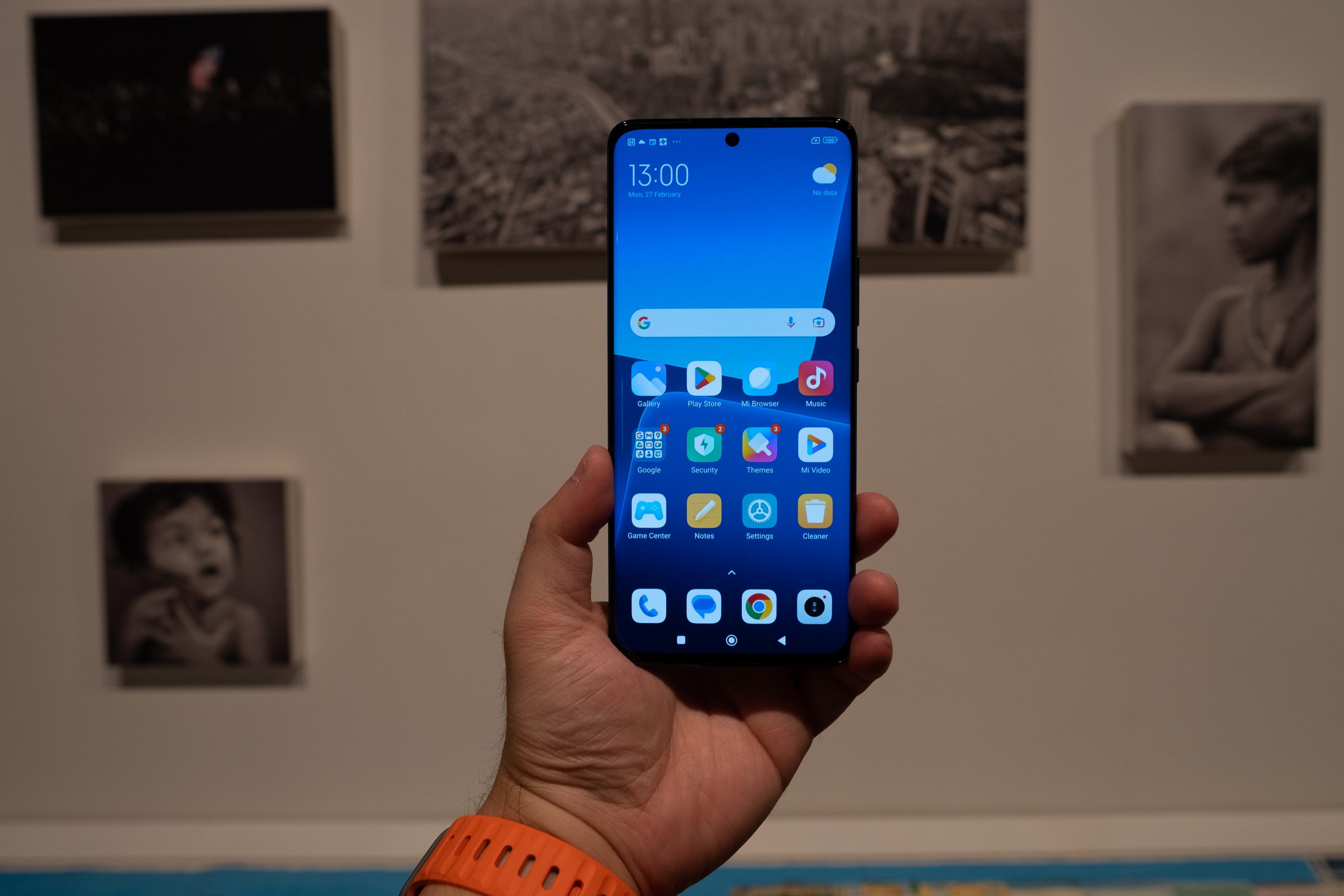 The screen has also has a slight curve, completely covered by Gorilla Glass Victus on top of a factory provided screen protector.
Pro Camera Setup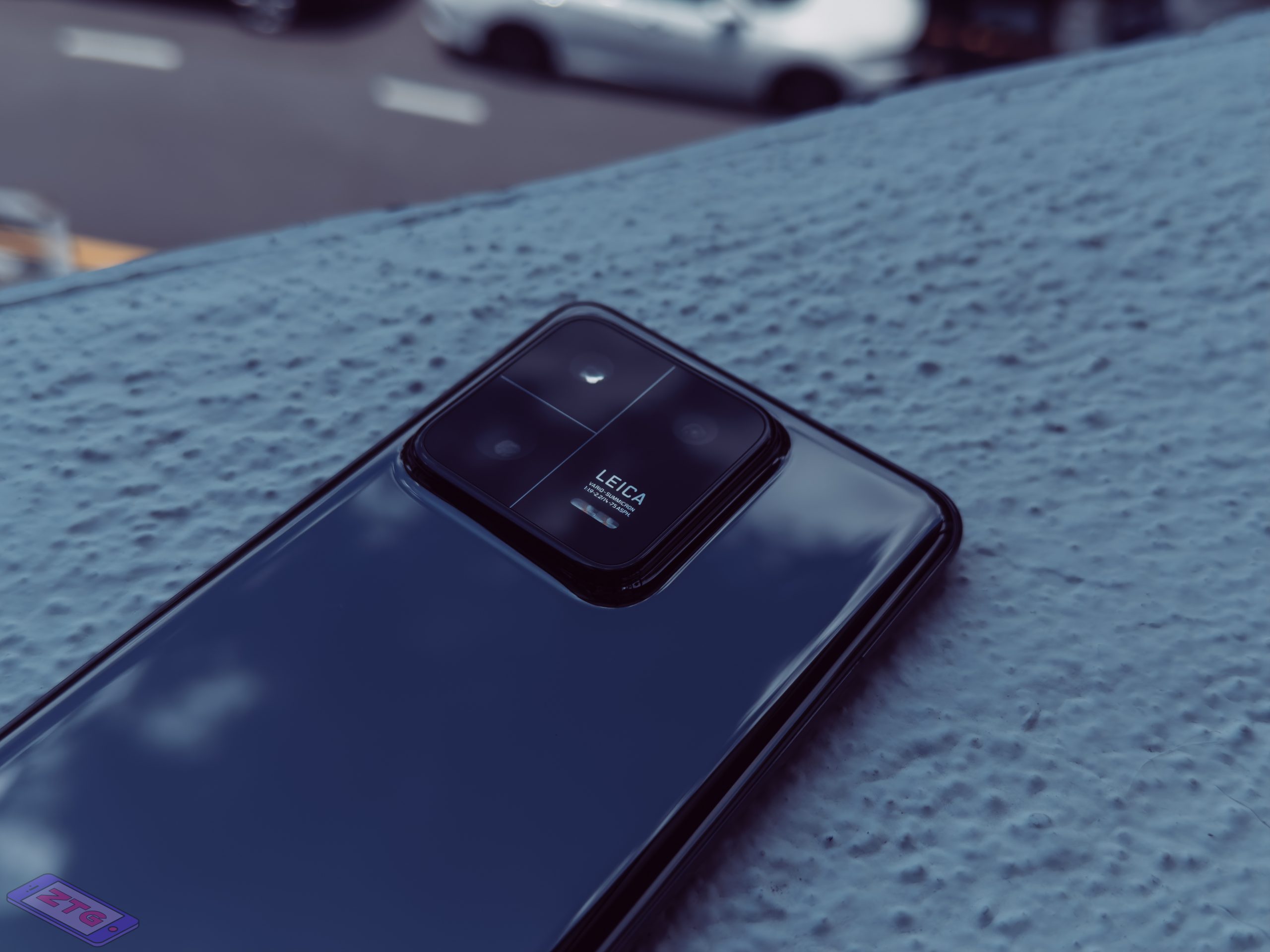 The Xiaomi 13 Pro packs a very strong triple camera setup, 50MP across the board with the main sensor being the biggest of them all at 1-inch. Accompanying this massive sensor is a 3.2x telephoto/telemacro and an ultrawide with autofocus capabilities.
50MP 1-Inch Sensor
The main sensor is the Sony IMX 989 (same as the 12S Ultra), and though it's promoted to be Leica, it's not mislead because the sensor is calibrated by Leica to fit their standards, so this sensor in particular that's on the Xiaomi 13 Pro will no perform similarly to other brands that deploy the exact same sensor.
The sensor shoots in 23mm f/1.9 with Octa-PD Autofocus which is quad-bayer filter based with Dual PD, so it's a hybrid system that has high sensitivity, great Autofocus and HDR. It shines particularly towards large sensors so it's a combo worth talking about. Photos here are shot into 12.5MP by default. Let's see the results.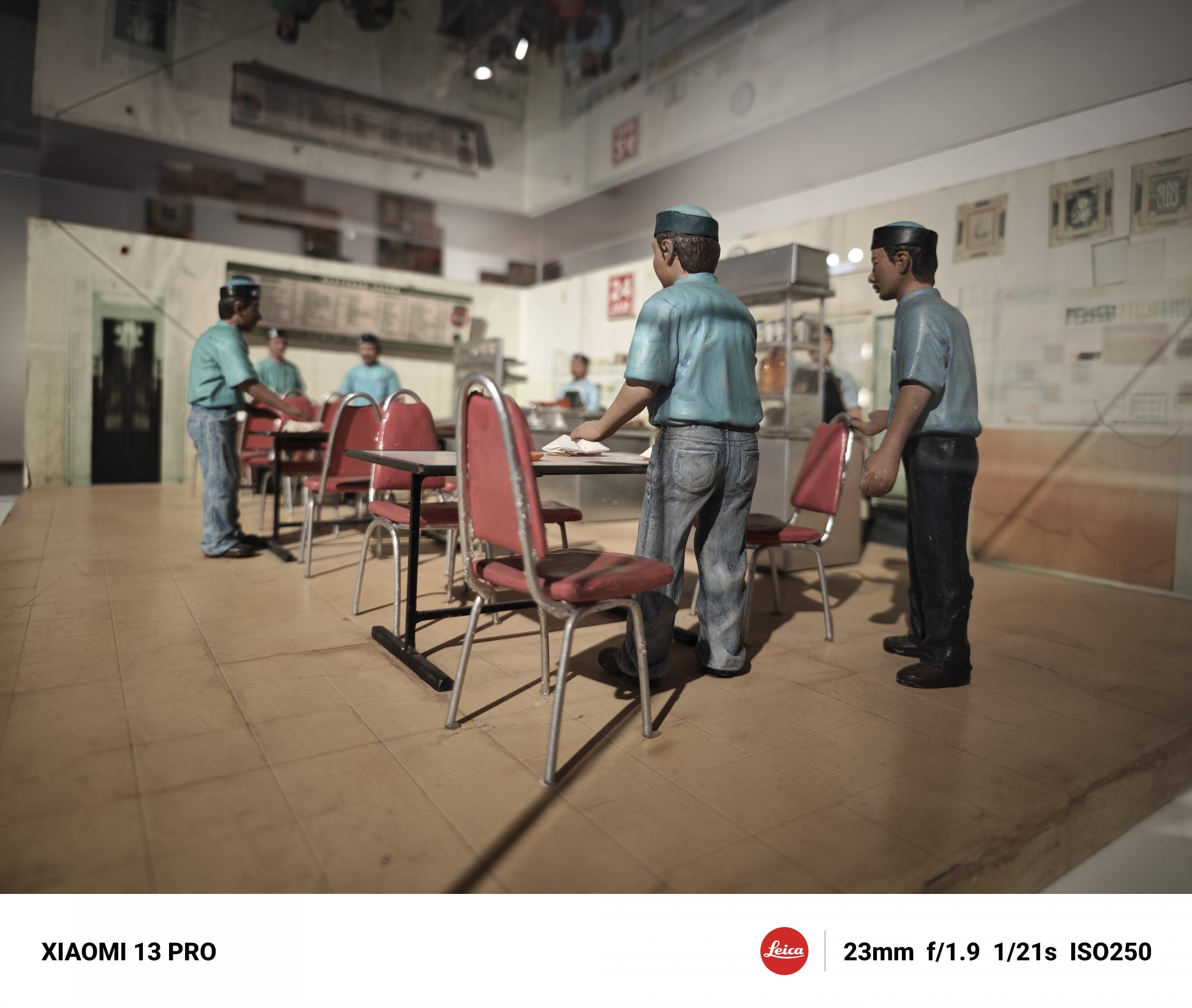 Main Sensor
There are 2 Leica profiles for you to choose from when you're on auto-mode, with AI and HDR settings being able to be toggled. We turned AI off but left HDR on.
Leica Vibrant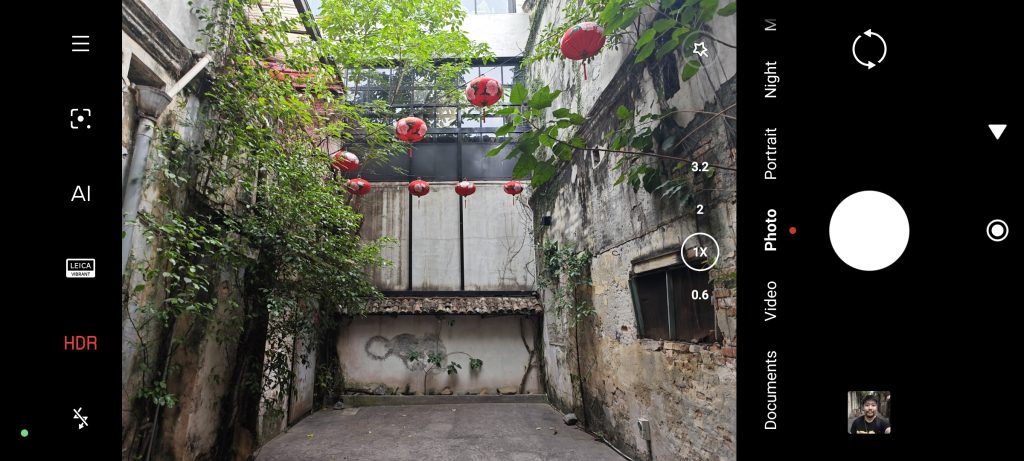 Vibrant simply adds a good helping of vibrancy to your shots, offering boosted colors, high contrast (made some shadows darker) and minimal level of processing. You won't even see a lick of oversharpening here, so it's almost unlike any smartphone camera we've ever used. It really is just is a slightly boosed color mode that aims to be as close to a Leica production as possible and delivers lively photos. A lot of people would love this, especially for food shots.
Leica Authentic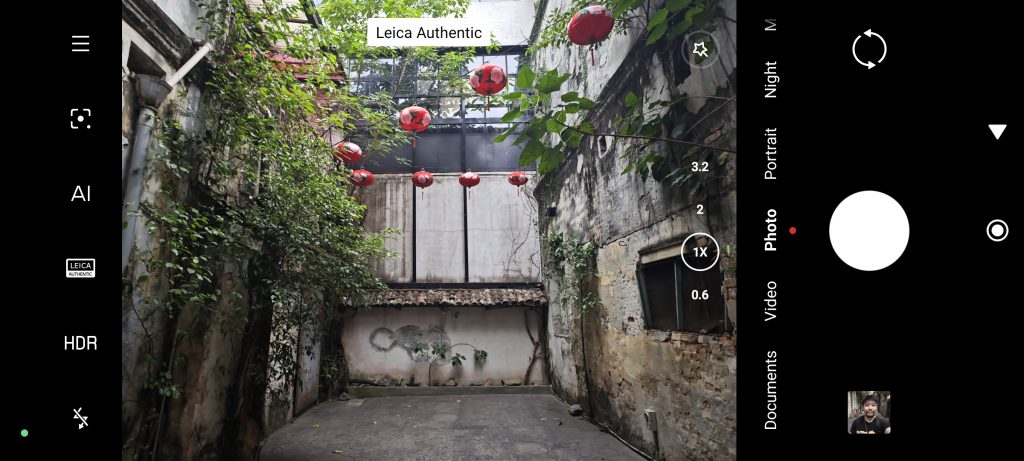 This is the more color-accurate of the duo, retaining plenty of detail and even less processing. Shots here are very natural, with a beautiful level of depth and colors. Again, trying to shoot like a Leica, but this time, adding a subtle vignetting effect to give it some darkness. This mode thrives in low-exposure shots, but it doesn't overdo it and instead compensates well by upping the dynamic range.
Neither mode thrives in complex textures like foliage, in which AI unavoidably does some heavy lifting and adds shiny layering and heavy processing. Frankly a lot of smartphones struggle here and I guess Xiaomi isn't out of that list even in this release.
Ultrawide
The 50MP Ultra-wide also shoots in 12.5MP. It's really good, only a step below great. There's plenty of detail to enjoy, nearly free of noise without any aggressive processing. Colors are accurate both contrast and dynamic range across the board.
What I like is the distortion correction, it's not over-done and you have the flexibility to turn this off in the settings. Overall it's a good ultrawide that many can enjoy with some Leica goodness since both profiles are also here by default.
Telephoto
Going up to 3.2x zoom, this 50MP shooter is phenomenal and versatile. This mode is extremely ideal for portrait and closing in on a focus subject. They're sharp, well rendered photos and both Leica profiles pretty much produce the same results as the main sensor, with Vibrant upping the contrast and colors, while authentic focuses on color-preservation and lowering the contrast by a tinge.
Again, not a lot of post-processing or oversharpening, so they're really natural.
Selfies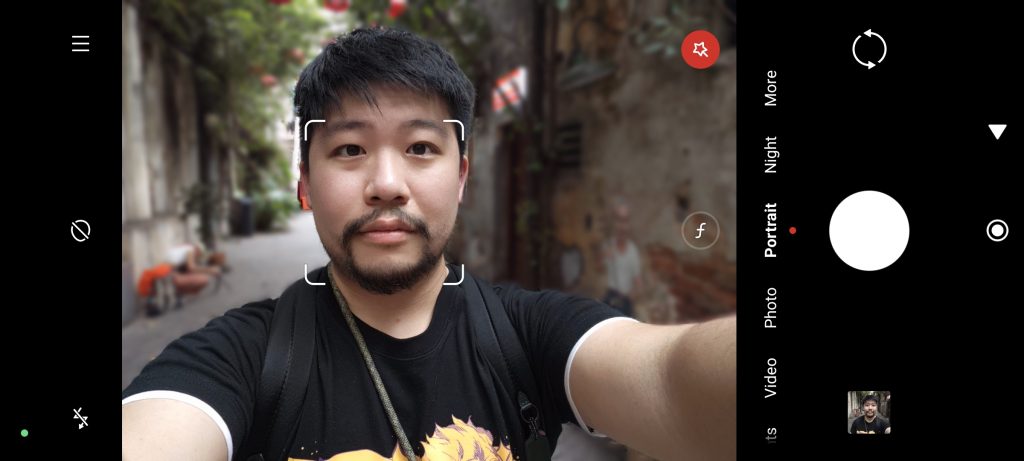 The Xiaomi 13 Pro employs a 32MP Quad-bayer sensor, which are pretty much upscaled 8MP images. Naturally it'll suffer in general level of detail but everything else delivered excellent, with great dynamic range, contrast and colors. My pores are visible and that represents how sharp images look still, despite the choice of binning and 4x upscaling. Overall photos really looked natural, except for some attempts at portrait.
Now don't get me wrong, portrait selfies look good too, complete with the ability to dynamically switch up (or down) your aperture levels like every other Xiaomi but as you can see, the blur blended so well that I looked photoshopped in. Well, optimistically I can say that it just makes background erasing much easier and I can paste it onto other pictures. I also noticed that I got unavoidably beautified despite making sure nothing of that sort of setting was enabled.
My major gripe here is the lack of 4K video recording on the front camera for the Xiaomi 13 Pro. I can't find a reason anywhere on why Xiaomi just didn't go all the way and just make it happen since people would be paying top dollar for that. I see well-to-do vloggers potentially buying into the Leica lifestyle here and the front camera is really what they would look forward to use among other things. It's not a hardware limitation either, but a software one. Why are China phones always making the limit only FullHD? Beats me.
The Works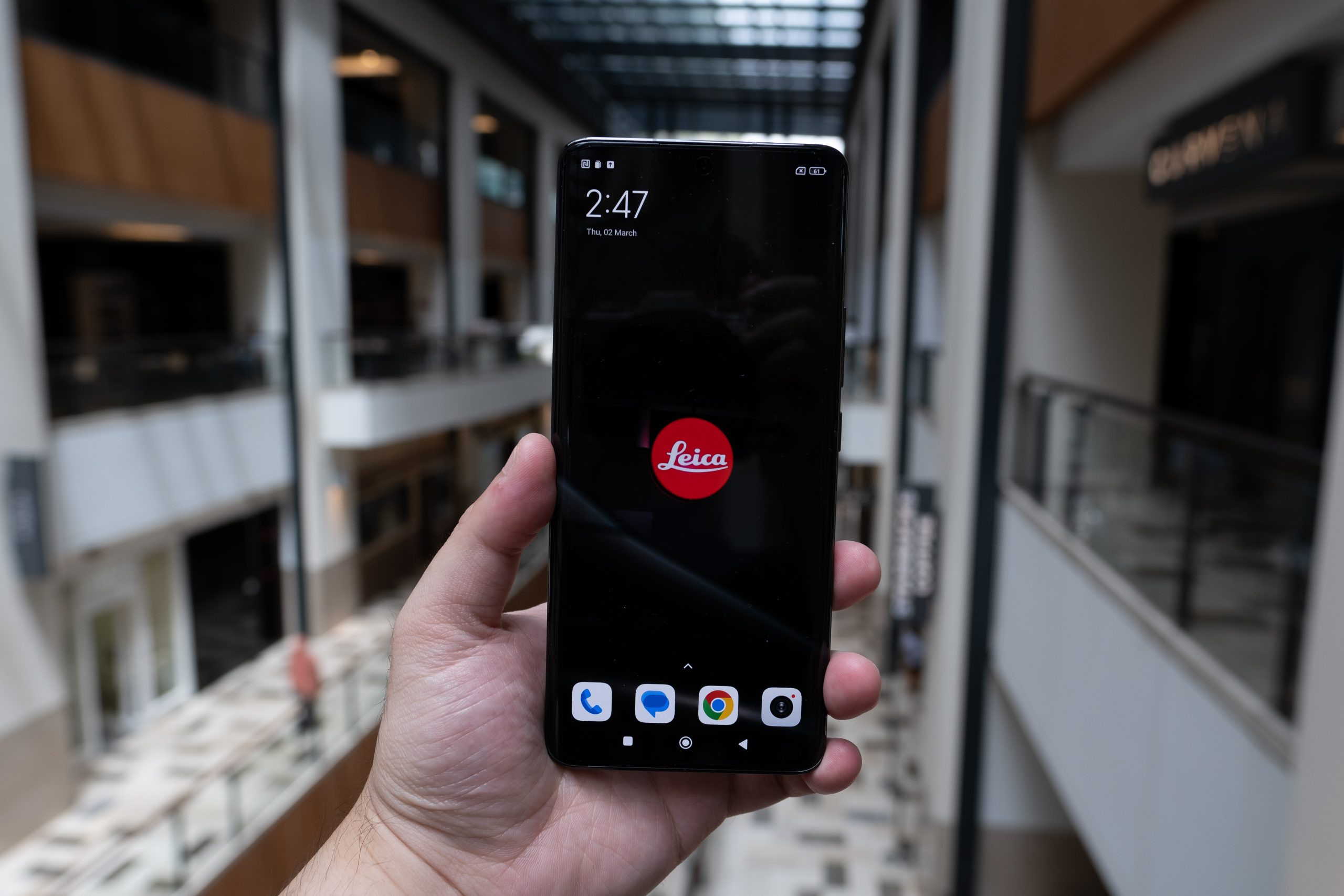 As a high-end Xiaomi, everything has to be in tip-top shape other than the camera. Specs are also top-shelf here, including a Snapdragon 8 Gen 2 paired with up to 512GB of UFS 4.0 memory and 12GB of LPDDR5X RAM. It also has one of the best displays in the market, a 6.73'' 1440p 120Hz LTPO AMOLED, complete with 10-bit color depth, Dolby Vision and adaptive frame switching, so it'll go down to even 1Hz when it simply has it.
By default, the screen is on DCI-P3 (vivid), and you can choose between that, Saturated (DCI-P3 boosted) and Original (sRGB). You can customize your colors right down to saturation, hue, contrast and gamma.
sRGB is very very accurate, and it's the profile of our choice as it didn't seem to have any bias on any side. It's a gorgeous screen with great qualifications to watch anything you throw at it with great detail and color accuracy. It's pretty important if you're going to be taking all those photos and needing the utmost color accuraccy to judge.
As for gaming, the Xiaomi 13 Pro took the longest time before it started throttling, making it one of the most suitable phones for sustained gaming and even handling hot temperatures. We did 2 CPU throttling tests and in the first hour, the Xiaomi 13 Pro scored 79% in stability, followed by 62% thereafter. Games like Honkai Impact, Mobile Legends, Eversoul and Diablo Immortal ran buttery quick and smooth, with the device being no more than warm on our hands. What mattered here is how long the Xiaomi 13 Pro could last before hiccups happen from long haul gaming, and we're pleased to say that it's going to take at least 2 hours continuous before noticeable throttling and frame-drops happen.
It's by far one of the most impressive non-gaming dedicated smartphones I have ever used this year. Xiaomi really delivered performance all-across the board here.
Battery Life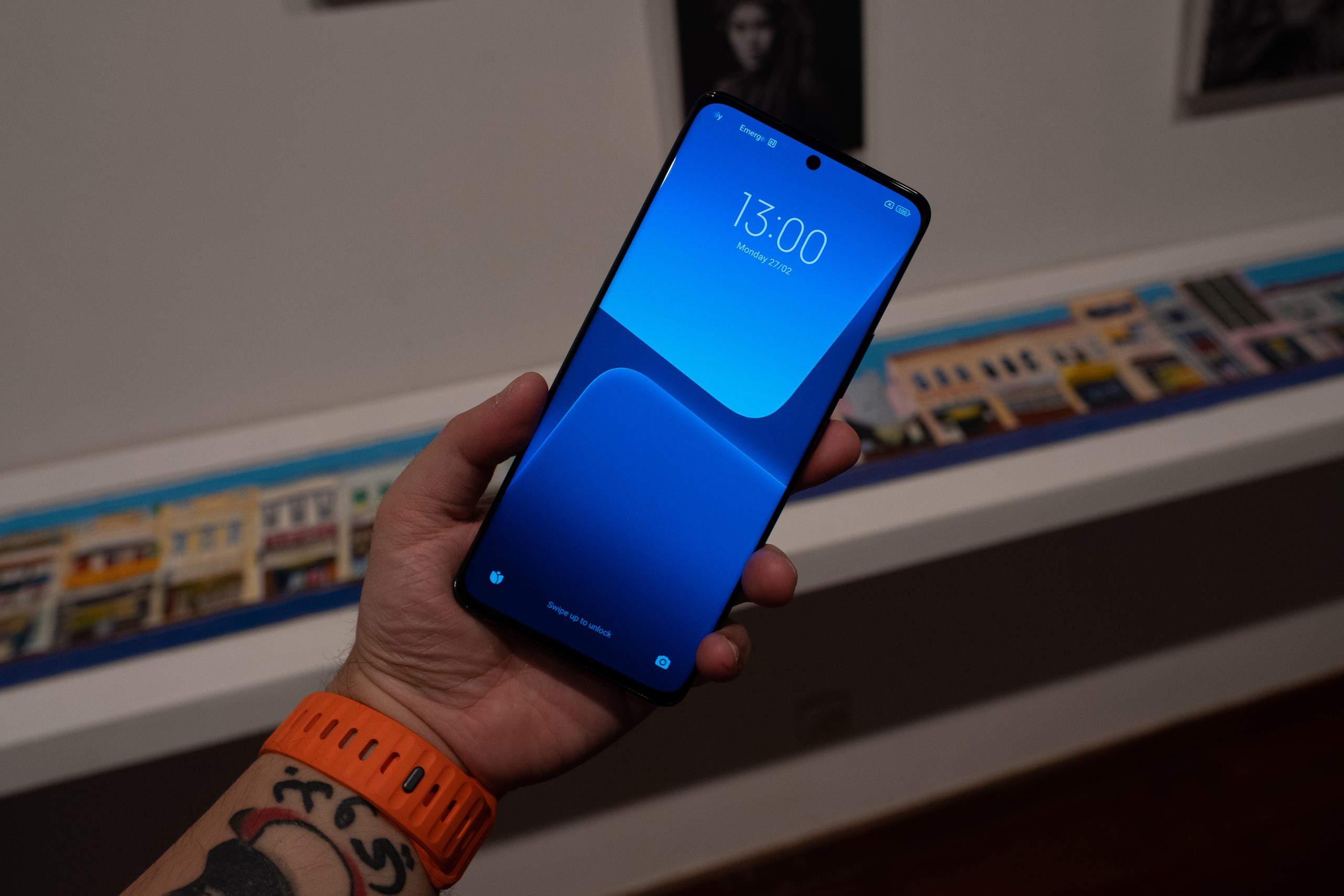 With a 4,820 mAh battery, the Xiaomi 13 Pro can command 2 days of battery life on normal use easily, and even on the busiest of days, you can get home with about 20% left in the tank. During our full photo-video tests from 10am till 8pm, the Xiaomi 13 Pro managed to go home with a surprising 30% which is shocking considering using the camera hardware is actually quite power-consuming.
You'll get the signature Xiaomi 120W HyperCharge treatment, same as the 12T Pro. There's 2 speeds, BOOST and NON, which you can enable in the settings. If Boost is OFF, the charging speed is limited between 60W-80W. Boost Mode does make the phone slightly hotter no doubt, so unless you're in a great rush where every minute matters, you should keep Boost off to keep your battery healthier in the long run.
| | |
| --- | --- |
| Boost OFF, from 0% | About 30 minutes |
| Boost ON, from 0% | 23 minutes |
Either way, it only takes a moment to charge your Xiaomi 13 Pro to get it ready with you in the morning so there's nothing much to bicker about. Just charge it the following morning.
---
Can It Stack Up With The Competition?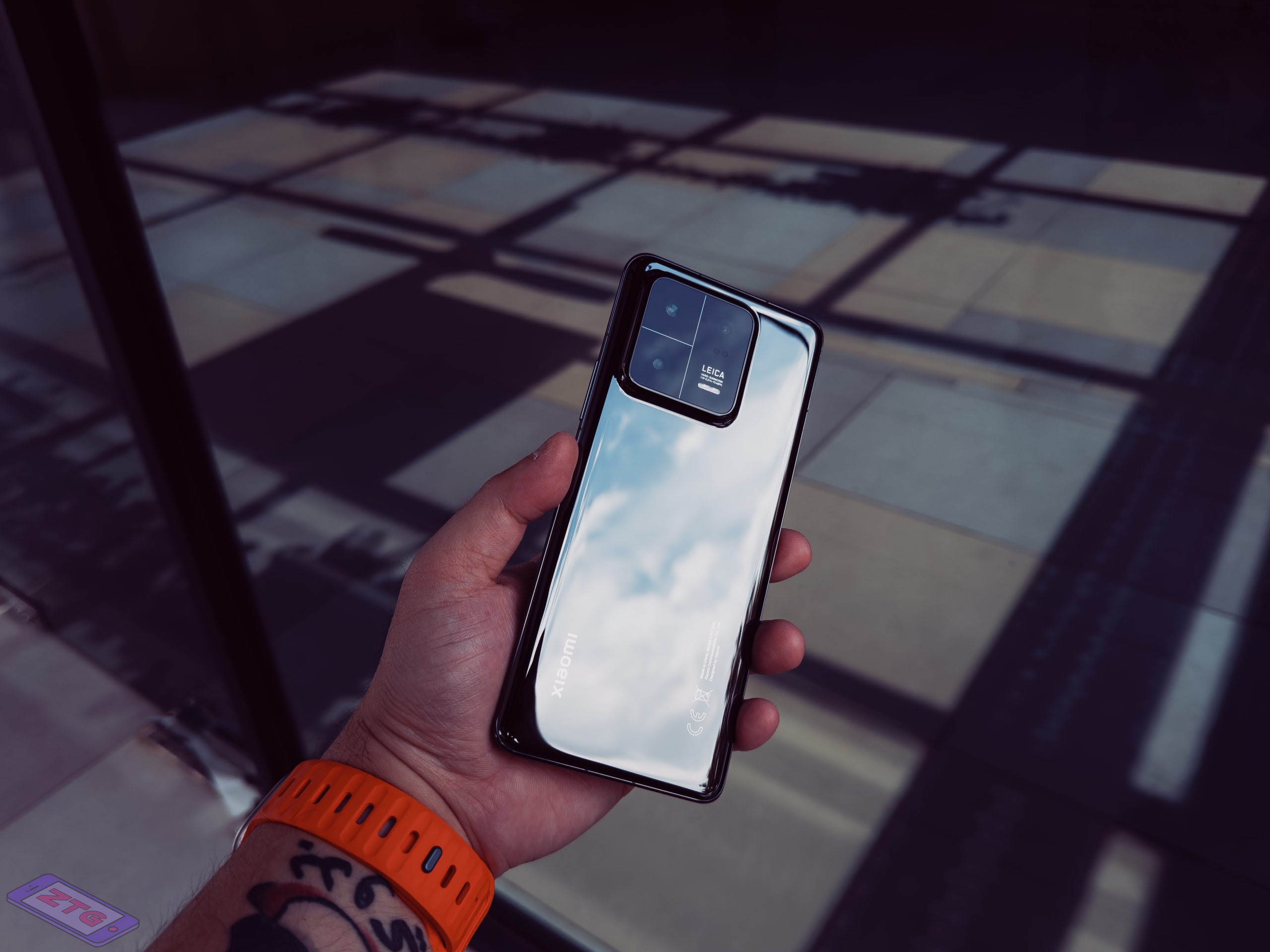 Well it's got everything secured under a tight belt. Flagship performance, screen, battery life and cameras. heck, there's even a bonafide, certified IP68 rating to complete the package but does it make it a top 2023 smartphone?
Well almost. It really depends on the user. I really feel that the Xiaomi 13 Pro really benefits from a user that already has a photography background as they'll take control of everything in the comprehensive Pro Mode.
Auto is good, and with decent AutoHDR and AI, you can take good shots, but great shots come from Pro, always. If you're just someone who just posts regular social media photos, you aren't utilizing the hardware to its full potential so I'd say it's not for you. If you're in it for the Leica-flex, yeah sure there's enough filters and watermarks to deliver your message but do remember you're spending at least RM5499 just to do that.
It makes for a good all-rounder that's not simply not for the simple user, making it a great technical camera phone that really excels in nearly every department. I personally look forward to taking great photos with this phone that's worthy of print.