realme gt 2 pro
realme promised and delivered a great flagship out of the GT 2 Pro. It boasts a confident spec sheet that managed to live up to expectations and shows plenty of promise for brand that always focused on low-end and midrangers.
Good
Great Display (LTPO 2)
Outstanding Design
Useful Cameras
Good Value
Strong Cameras
Ungood
No Telephoto Zooms
No Wireless Charging
No IP Rating
Hot in GT Mode
So-so selfies
---
Specs
---
CPU
Qualcomm SM8450 Snapdragon 8 Gen 1
Memory
256GB+12GB RAM
Display
6.7'' QHD+ 120Hz LTPO AMOLED 2nd Gen
Camera
50 MP, f/1.8, 24mm (wide),
50 MP, f/2.2, 15mm, 150˚ (ultrawide),
3 MP, f/3.3, 20mm (microscope), AF, 40x magnification
32 MP, f/2.4 26mm (wide-selfie)
Connectivity
Bluetooth 5.2 ,USB Type-C 2.0,
Wi-Fi 6e, Dual nano-sim standby, 5G
OS
Android 12, Realme UI 3.0
Battery
5000 mAh with 65W fast charging
Supports PD 3.0, Quick Charge 4.0+
Available Colors
Paper White / Steel Black
Retail Price
12GB/256GB – RM 2,999
Design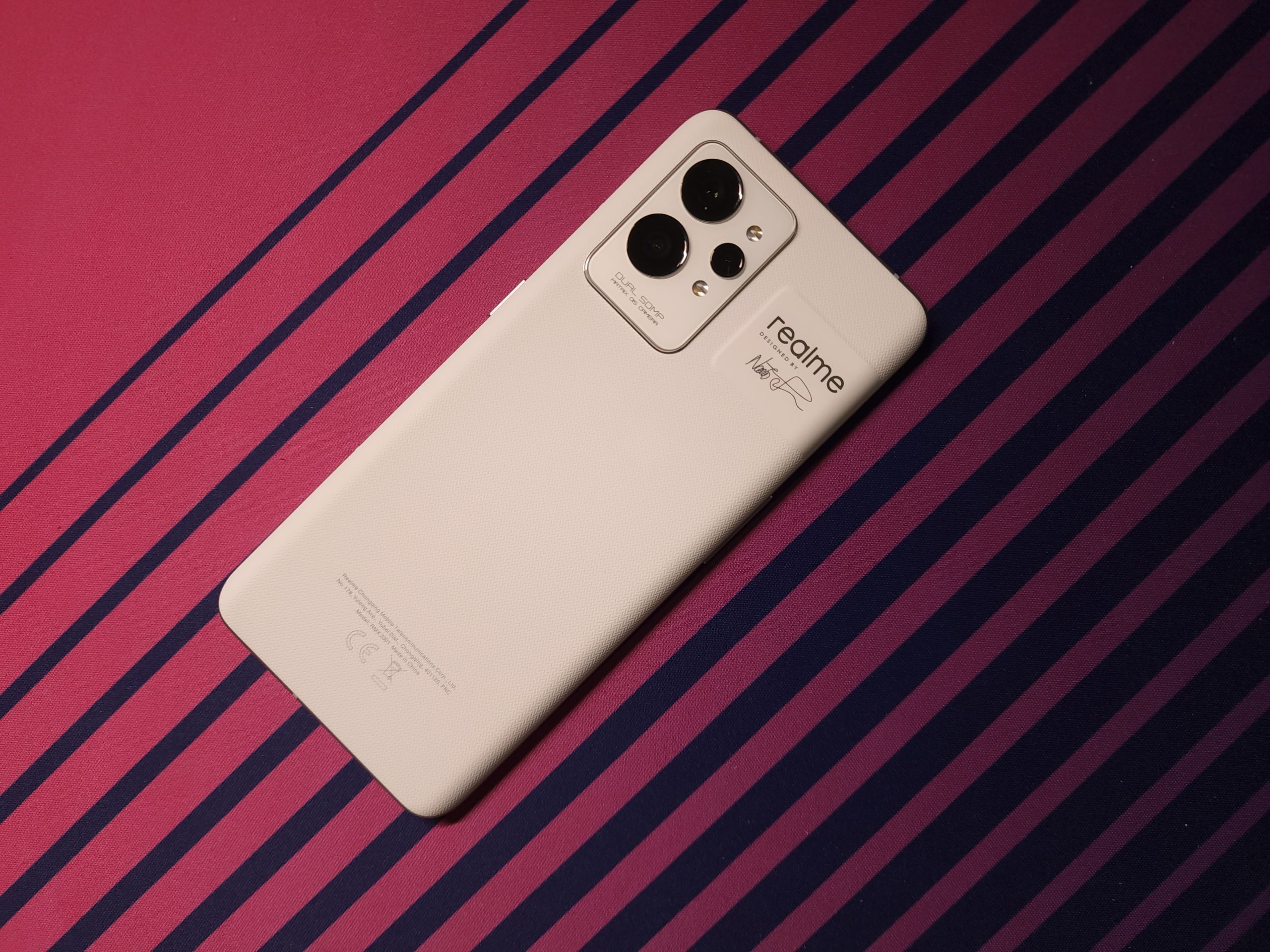 Bio-polymer back design is unique and inspired by paper
Corning Gorilla Glass Victure protects the screen
The textured back is durable and grips to palms well
We're pretty sure that realme's really proud of how the GT 2 Pro looks. Designed by Japanese industrial designer Naoto Fukasawa, the realme GT 2 Pro is seriously on good looking phone with a simple statement. The statement of not focusing on premium materials like a glass / metal back, but to make use of simpler materials and giving it a unique twist.
This created the paper-like back that gives off a matted, slightly ribbed pattern that feels great to hold and does away with fingerprints and better yet scratches. Though realme did provide a case to go with the phone, it looked and felt so good that it's like a cardinal sin to put the case on and hide away the pretty design.
Accompanying the humble shade and pattern is a silvery camera module that houses 3 lenses that we've found useful and straying far away from the mentality that Chinese manufacturers have, which is "Shove as many possible sensors in there, doesn't matter if they're useless". Accompanying the camera moudle is a small embossed corner with the realme branding and Naoto's signature. We normally find this kind of thing pretty cheesy, but we're also pretty sure that it's yet another statement because of the theme this phone was built on, which is paper.
We always sign our signatures on paper, and this was an excellent way to represent it with class.
---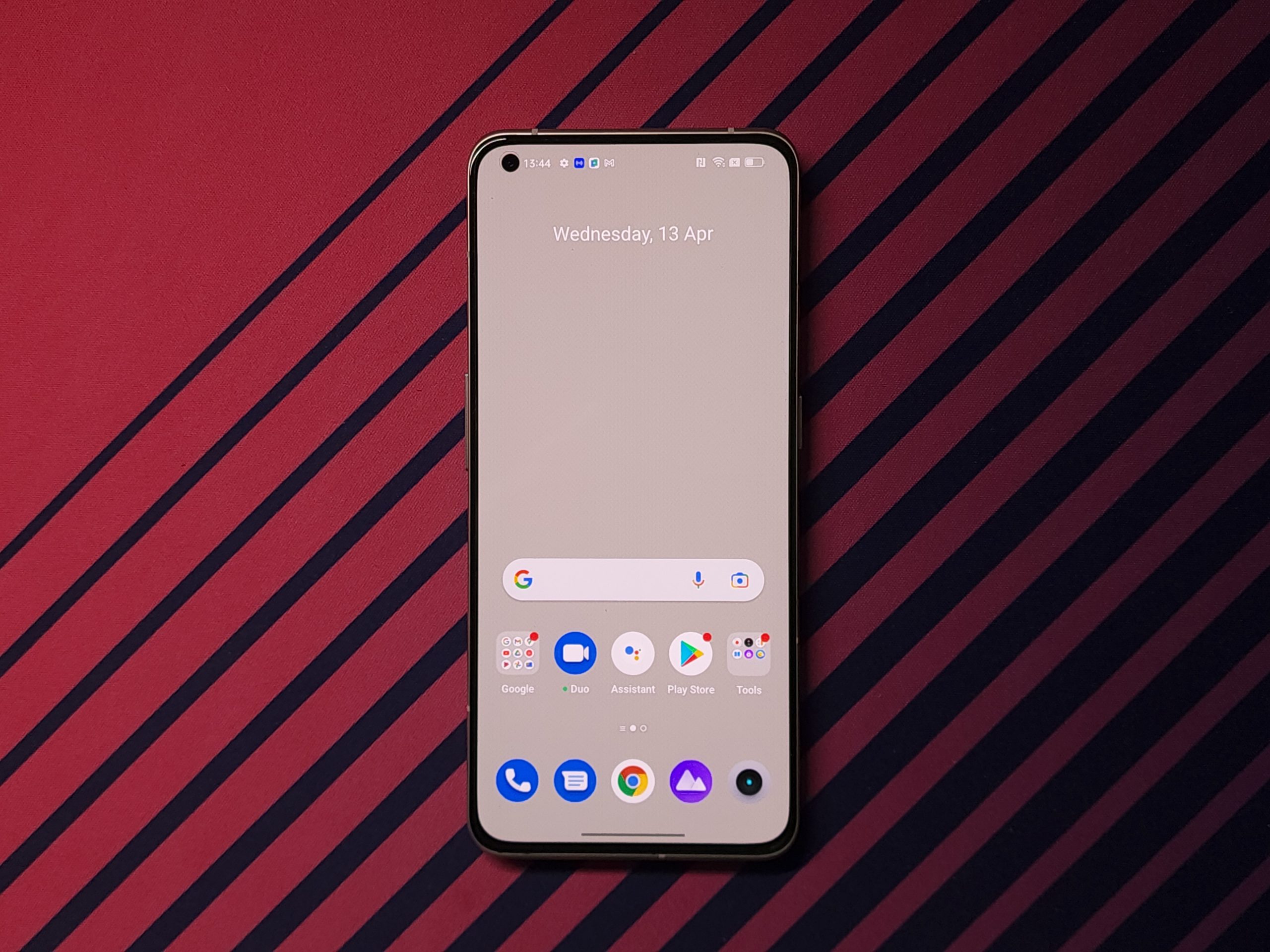 Flagship Class Display
6.7″ 120Hz WQHD+ LTPO 2.0 E4 AMOLED Panel
The Biggest Display for realme.
An LT what now?
LTPO stands for low-temperature polycrystalline oxide. It's backplane tech for AMOLED screens that helps with dynamic refresh rate changing. Whatever you're doing on-screen, the LTPO panel is able to adjust to it on the fly, either making it go higher or lower depending on what you do. The benefit? you save a bit of energy. It's a premium supplement to AMOLED panels, so the realme GT 2 Pro pretty much has a 6.7″ top-shelf display, bringing together a smooth experience while being power efficient.
realme branded this as their 'Super Reality Display', capable of going right down to 1Hz till 120Hz. It's display tech that higher-end phones of 2022 have started to spit out and it's a good move for realme to follow through with it.
It's the finest display we've ever seen on a realme, capable of inky blacks, true to life colors with a reasonable level of sharpness.
Work & Play
Qualcomm Snapdragon 8 Gen 1 chipset
12GB RAM & 256GB internal storage
Running out of the box Android 12 skinned as realme UI 3.0, the phone was buttery smooth to navigate around and for good reason. The GT 2 Pro debuts with Google's Performance class 12 certification, something we've yet to see from other manufacturers.
This certification means that it meet's Google standards for performance, and ensure that your user experience will be enhanced by superior app optimization.
With a now-staple Snapdragon 8 Gen 1 under the GT 2 Pro's belt, you can pretty much throw any intensive tasks at it and it would just chew it up and run like some kind of speed demon.
Gaming was pretty smooth, with typical mainstream games running at a strict 60 FPS on maxed out graphics. We believe the potential is there to achieve a higher framerate, since most game developers have not updated their titles to run higher than 60 FPS on anything that comes with the Snapdragon 8 Gen 1.
As a yardstick, Genshin Impact ran well, achieving framerates in the high 50s with the lowest getting to about 47FPS. More optimized titles like Honkai Impact 3rd ran strictly on 60FPS with everything maxed out.
Decent Battery Life, With Speedy Charging
Optimization plays a major role in determining how much runtime your phone gets on your daily use. With many phones getting the same Snapdragon 8 Gen 1 chipset, we've got to experience a wide range of hours of use time ranging from as minimum as a full day to even 2 days with change.
For the realme GT 2 Pro, it was able to withstand a heavy day with 20% left in the tank at 10PM with the day starting unplugged at 9AM. You'll be able to achieve the following screen-on times based on typical usage styles:
Heavy use of gaming, YouTube, Spotify, Camera, social media and emails
6 – 6:30 hours screen on time.
Medium usage of YouTube, Spotify, Camera, Social Media and Emails
6:45 – 7 hours screen on time
These are impressive numbers, as we've gone through devices like the Mi 12 Pro and OnePlus 10 Pro that delivered less hours. As far as longevity goes, we put this on par with the Samsung Galaxy S22 Ultra that also employs the same 5000 mAh capacity battery. If you're charging from below empty, the GT 2 Pro includes a 65W charger out of the box which tops your phone back up to full in about 30 minutes which is a good, competitive. We feel this is safer than Xiaomi's 120W which takes about 17 minutes for a full charge. We can wait the extra 12 – 15 minutes.
One thing that makes me sad about calling this a flagship is the omission of wireless charging capabilities. It's already excelling in important areas and falls short here along with the lack of any water / dust proofing.
---
Camera System time.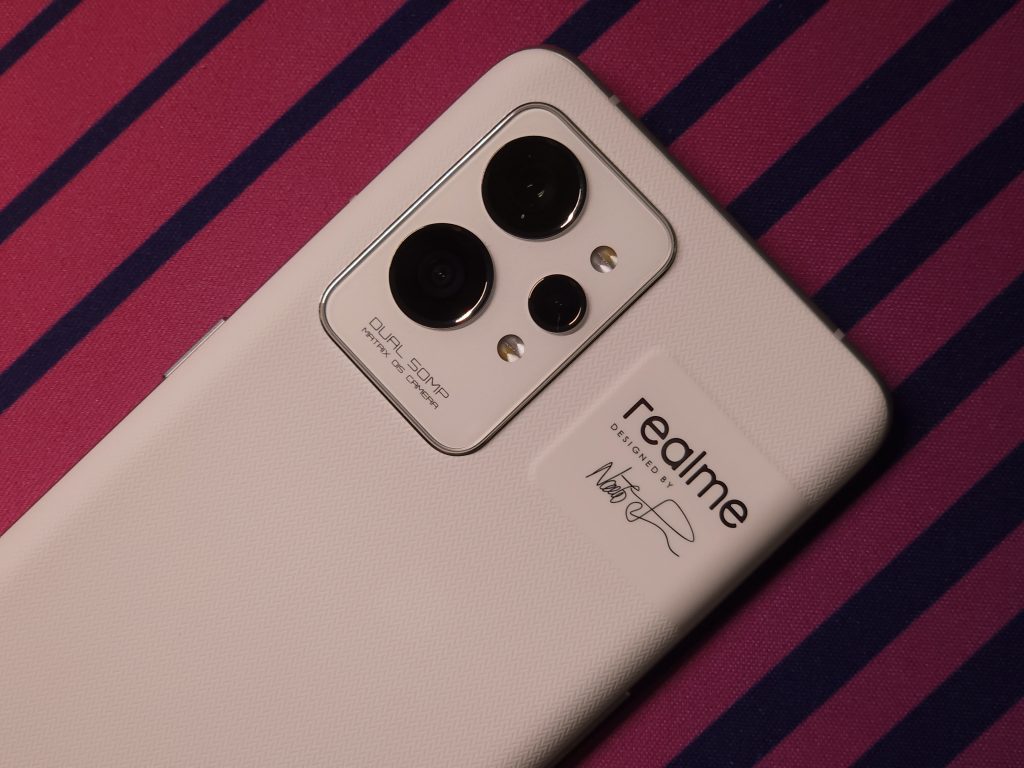 50Mp f/1.8 main sensor w/ OIS
50Mp f/2.2 ultrawide sensor 150˚
3Mp f/3.3 microscope sensor (up to 40x magnification)
32Mp f/2.4 hole-punch selfie camera
We're here, at the GT 2 Pro's impressive toolset of cameras. A pair of 50MP shooters, and a 3MP microscope. What a pleasing combo to look at, but we see the sacrifice made to keep costs low: No telephoto. But is it a big deal though?
Standard Wide Angle

The realme GT 2 Pro uses Sony's IMX766 sensor, outputting to 12MP in image size. Images were colorful with complementing dynamic range, with the short end of the stick being in fine detail. If you're running on auto, expect really sharp center focus with the rest of the shot being graining and blurred out. This is exactly why I prefer to work on Pro Mode / Manual to really lock in on the focus and be more granular. You find your sweet spot from there, and you'll definitely be enjoying yourself on the realme GT 2 Pro.
Ultrawide Angle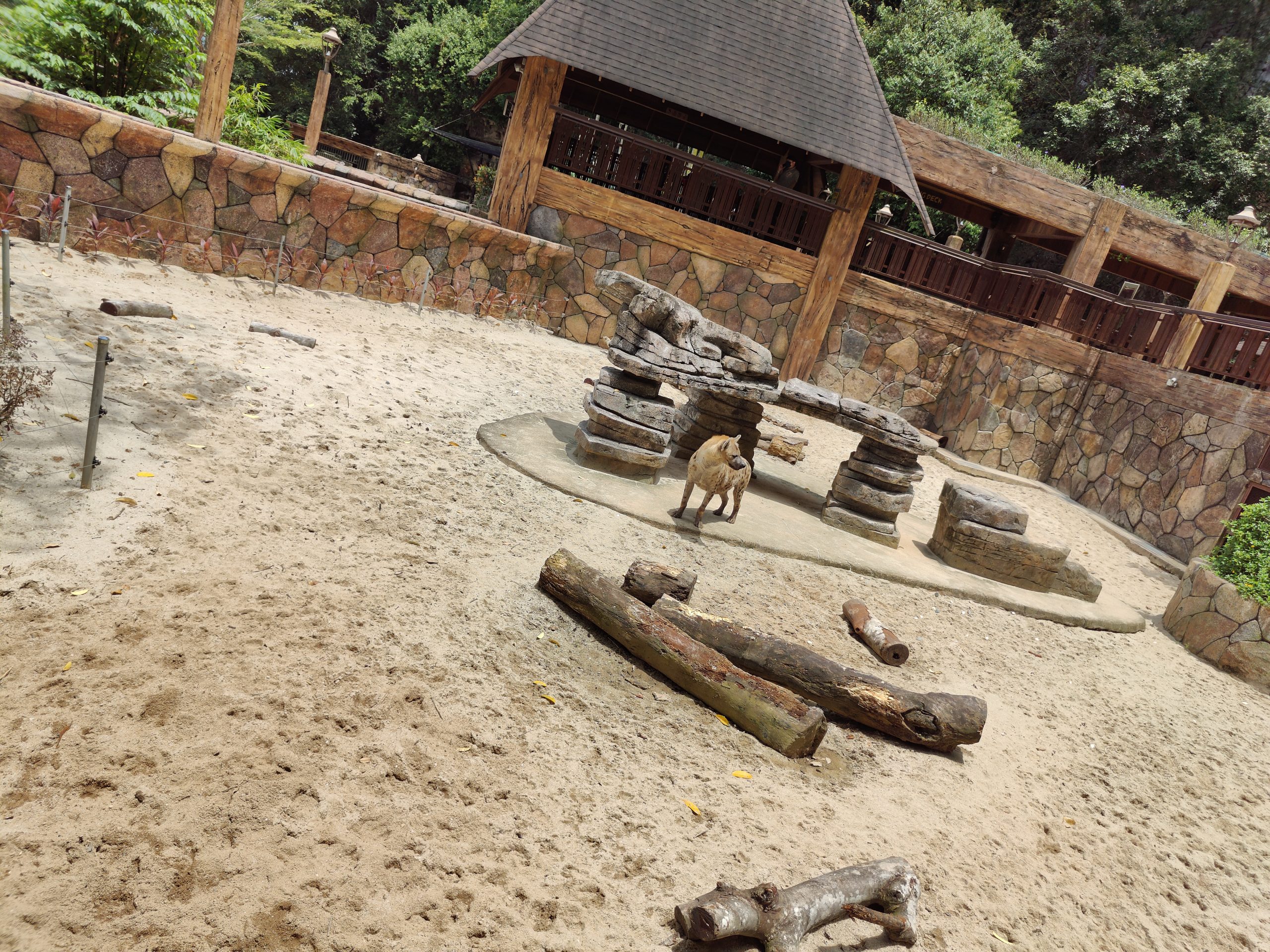 Coming in at the same 50MP, I was more impressed by the ultrawide sensor than the wide. It's extremely wide, coming in at 150-degrees and it had me worried that I would lose out on detail and as well as having to deal with distortion. Much to my surprise, the realme GT 2 Pro's ultrawide camera maanged to take very good ultrawide shots without causing too much distortion as well as consistent color reproduction to the primary 50MP sensor.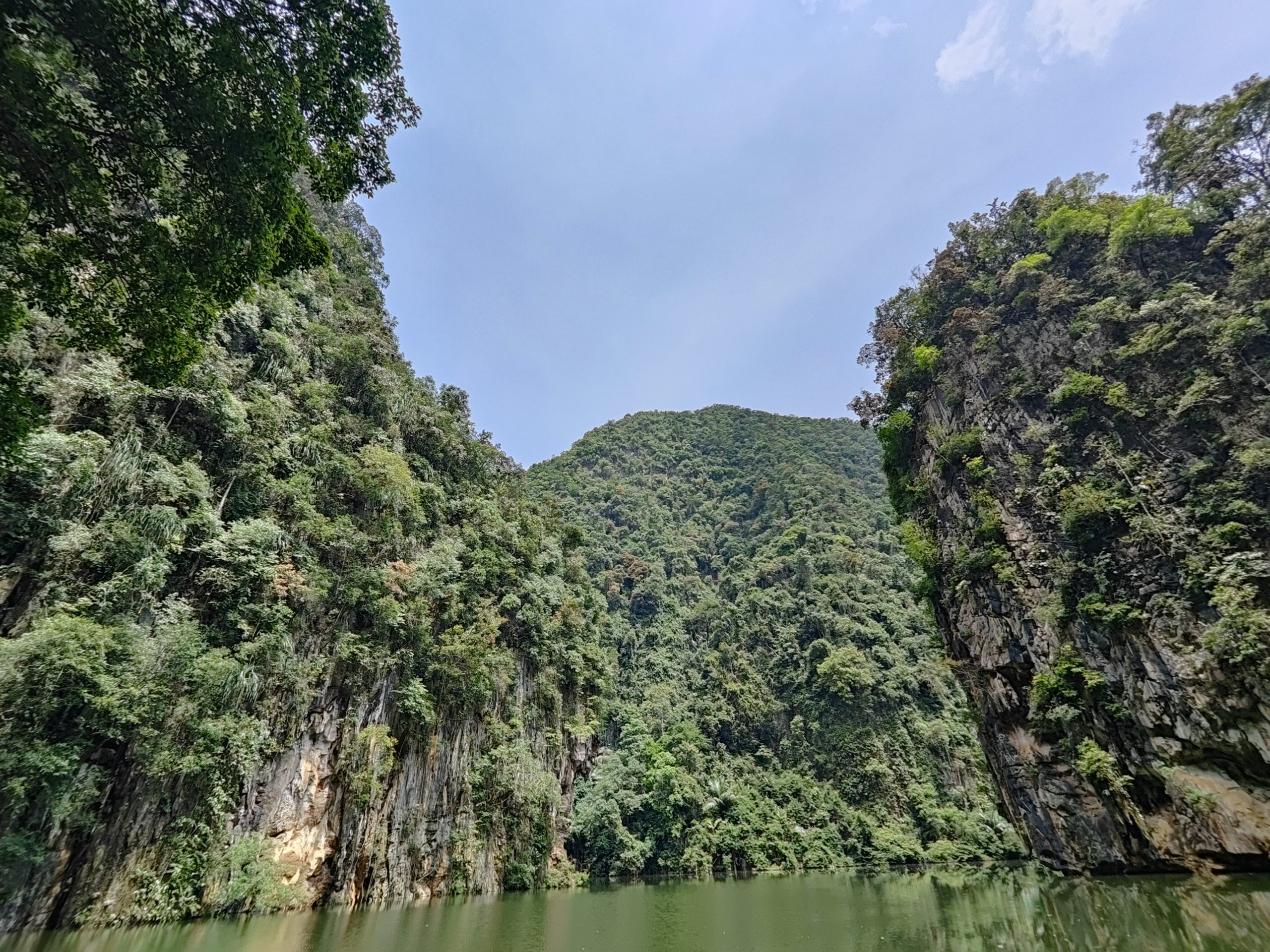 Dynamic range was impressive too, retaining a respectable amount of detail but it is not noise free mind you.
There's also a fisheye option where you can take rounded shots. You lose quite a bit of detail as this is a software heavy shooting mode but with the right lighting it will still be able to do well enough for you to upload on social media.
Going Under The Microscope
The dedicated microscopic sensor is cool. It optically starts at 20x and works its way to 40x. Do note that the 40x magnification is digital, so overall picture quality definitely pales in comparison to the 20x. Under nominal daylight you'll be ale to land shots packed with incredible detail, but the quality drops fast the moment there's not sufficient light. We believe realme is aware of this and as such, they have positioned the LED flashes in-between the microscope sensor to give you a boost if you find yourself in a dark pinch. It does help bring your subject to ideal levels of exposure so do keep that in mind.
TLDR: 20x is better than 40x in terms of quality, use LEDs to shine at subject if it's too dark.
---
Selfies Are Good But Not Flagship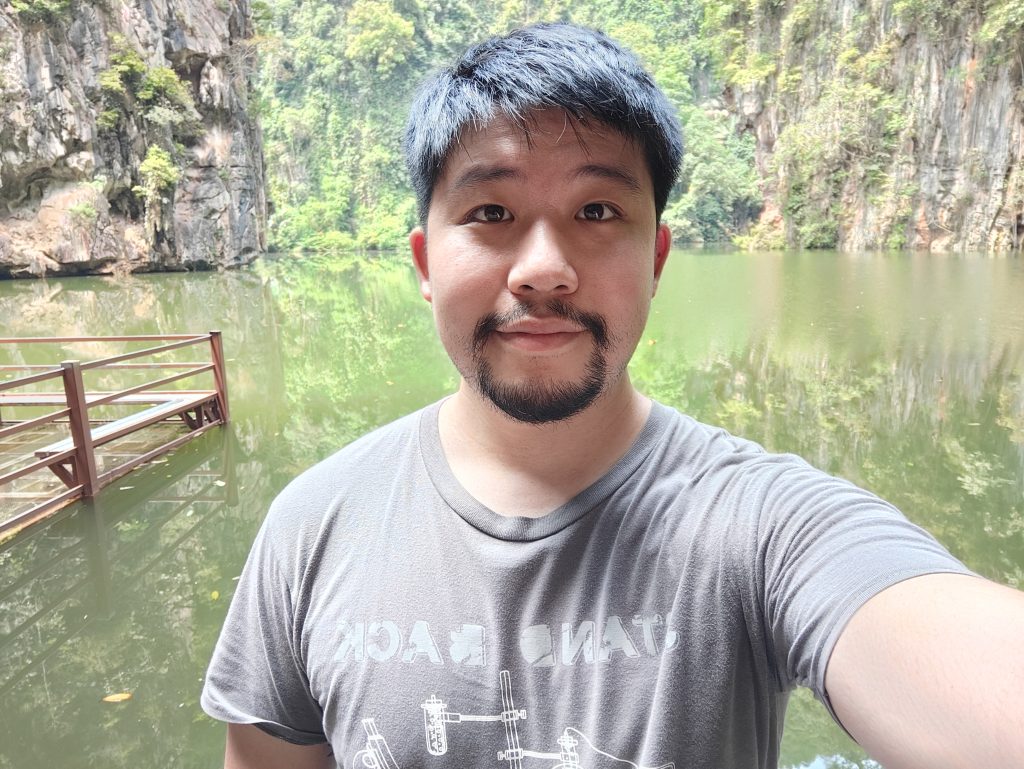 The realme GT 2 Pro's selfie camera focuses on detail, sharpness and then color (in this priority). HDR is put to work well here, as I got to see a good level of exposure. The only gripe I have would be the saturation, or lack of to be exact. Shots just aren't as colorful as I'd like, always making me look a little washed out. This is actually a better problem to have considering that you can simply edit saturation in post and not have to worry about raw detail.
It's also a a very light sensitive sensor, which drops in quality the moment your environment isn't bright enough, so do keep that in mind.
Portraits are more on the soft side, with some level of skin smoothening and enough post processing for the eye to see. Edge detection was definitely not the best i've seen, but it does the job if you've got short and neat hair, otherwise we're pretty sure some strands are going to be smoothed out and you'll see some mild clumping.
We see clearly that selfies aren't the GT 2 Pro's focus and that's something we can forgive.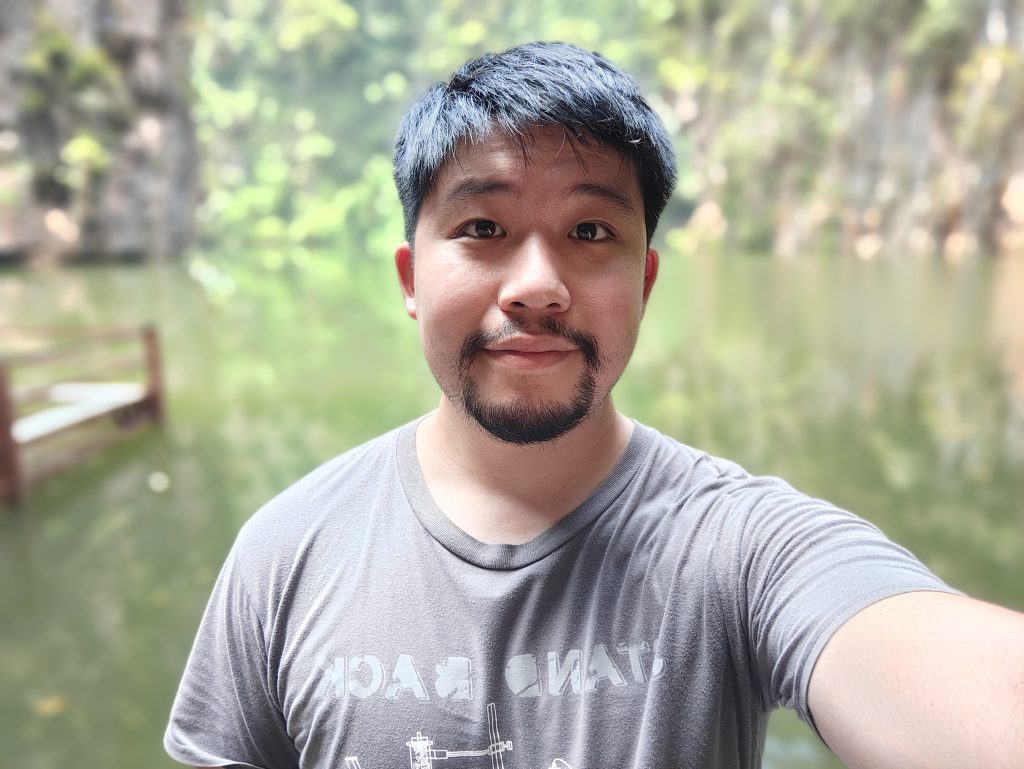 The realme GT 2 Pro houses good quality sensors with a solid camera software experience. We could benefit from a more recent sensor but what works now works.
---
The Verdict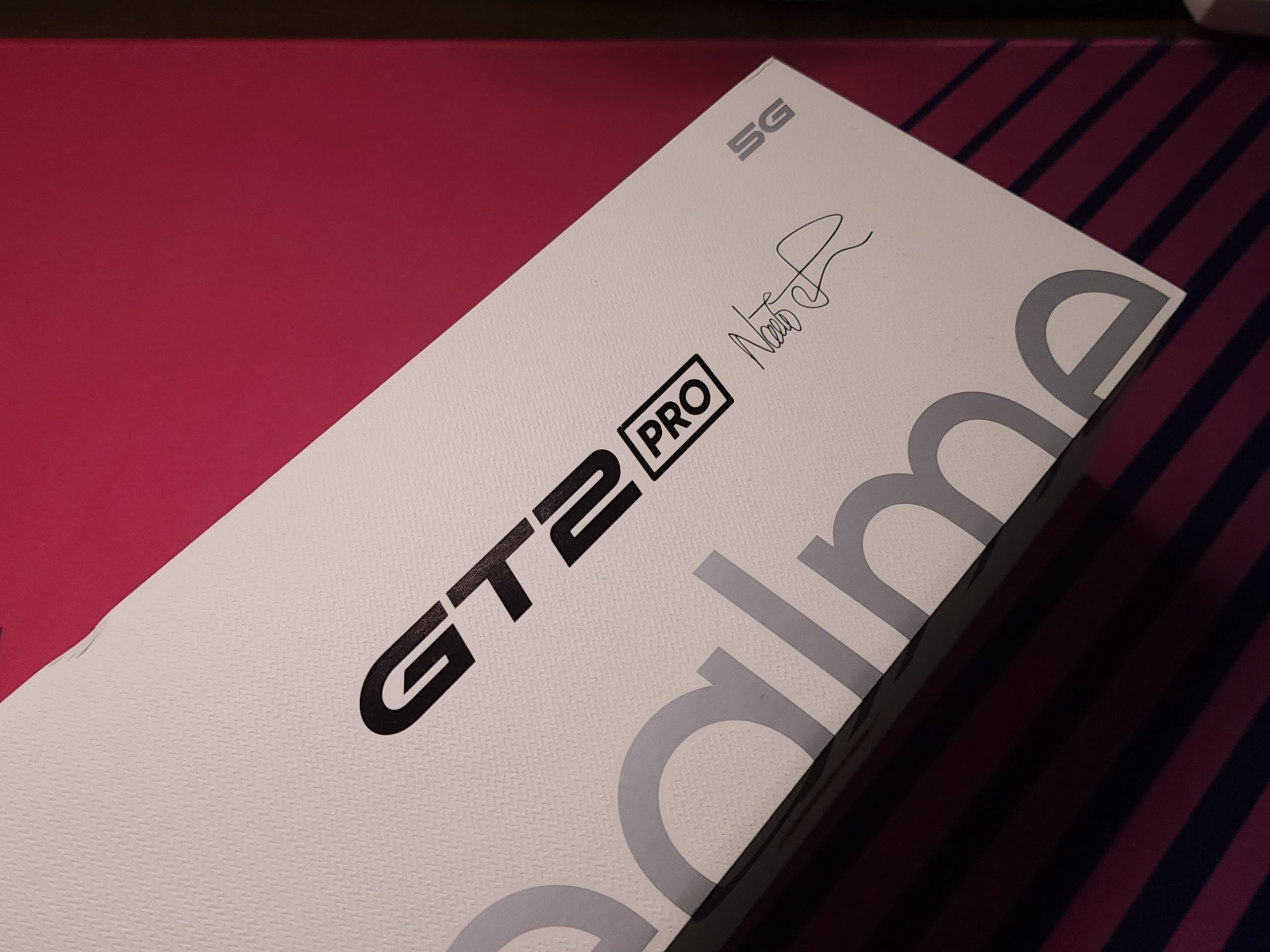 We see that realme had put a lot of hard work into the GT 2 Pro and it's able to walk the walk. It's a premium phone with the hardware credentials to back it up, from a Snapdragon 8 Gen 1 to even current gen LTPO 2.0 AMOLED screens. You combine all this with a great design language that doubles down on going green, you get a good phone.
The value proposition is further enhanced by long term years of software support, so you might find yourself not needing an upgrade for at least 3 years.
The cameras hits more than misses, and as much as we'd love a telephoto we can definitely see that it's a value focused phone that really wants to be a flagship killer.
It's a promising step for realme, and the GT 2 Pro is the right direction.
Water/dust resistance and wireless charging aren't here, but it leaves the brand with an opportunity to improve with the GT 3 Pro.
Solid Gold Baby.