"Awesome is for everyone" continues their momentum with the A33 5G. Right out the bat it shows a lot of promise for Samsung that also has plans to captivate an audience that sets their budget to a typical RM 1500 for a phone that does everything for them.
Here's our usual quick look before our full review!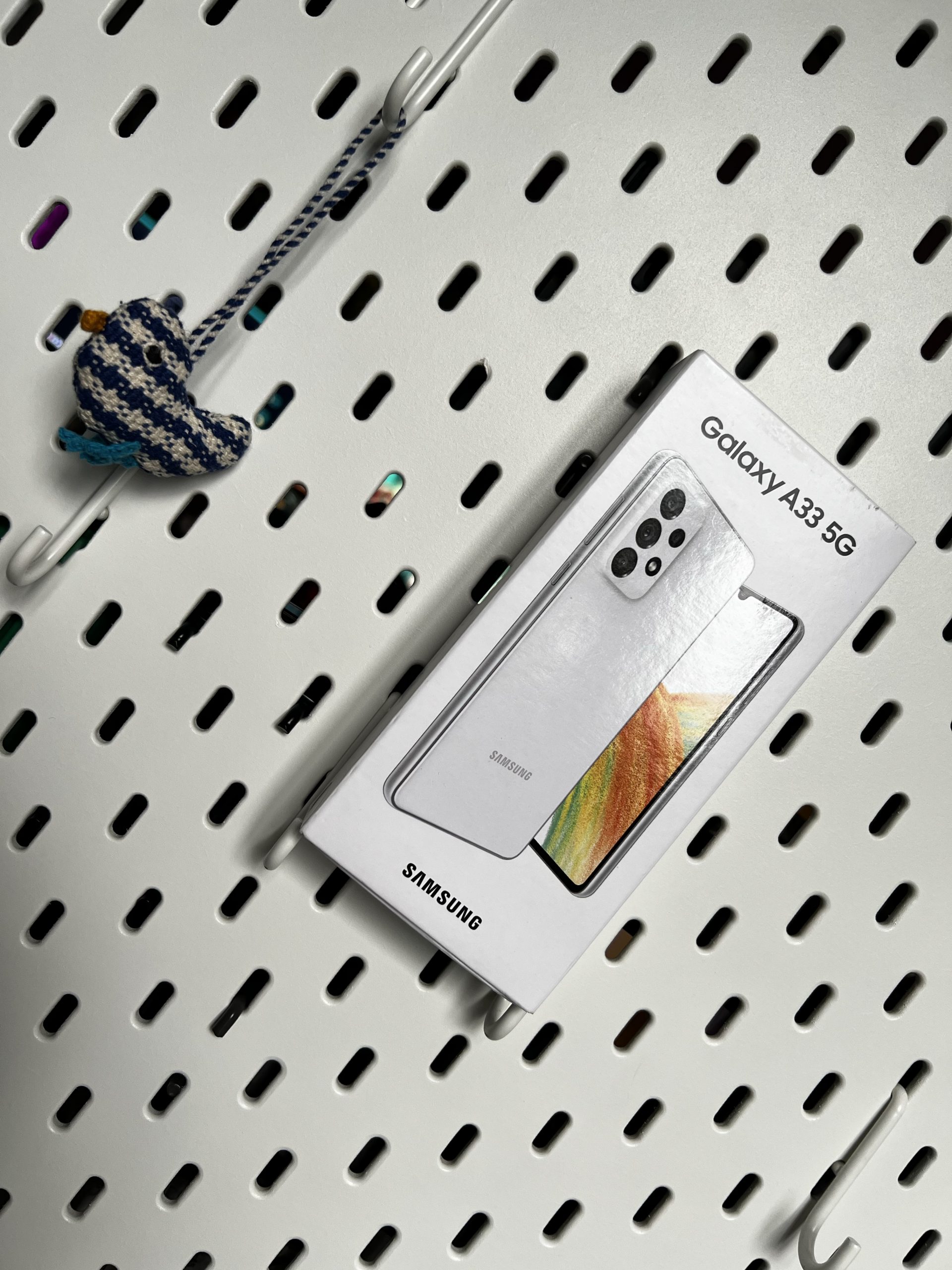 ---
The Galaxy A33 5G costs RM 1499, which is a real midpoint for majority smartphone users. As with the A53 and A73, there's still no sign of charger and audio jack to be seen. I guess that's one way to be consistent (even if we don't see it as progressive). It comes in Awesome Blue, Black, White and Peach.
1. Minimalism At Its Best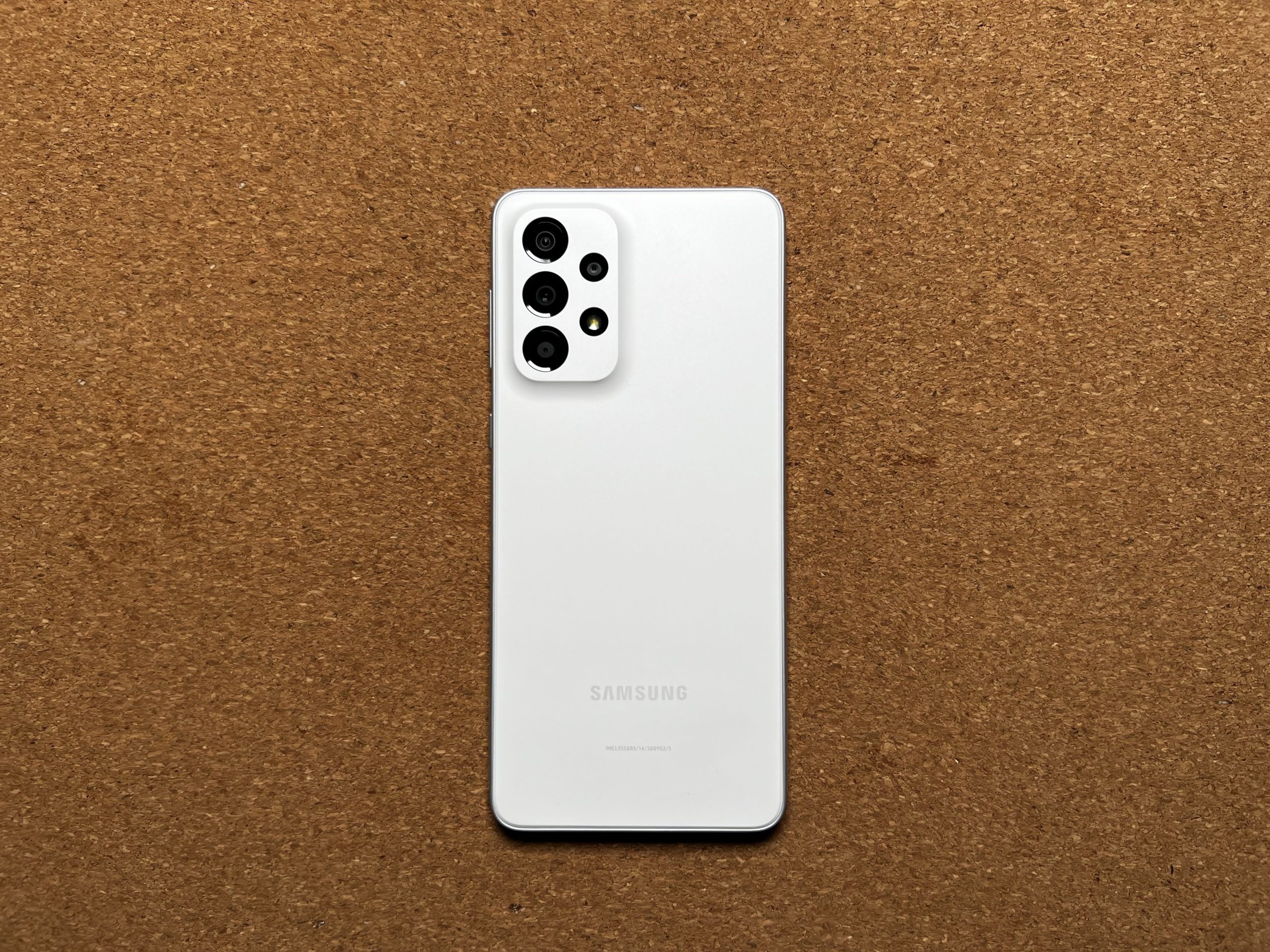 Following suit to the 2022 Galaxy A Series design language, the Galaxy A33 comes in an all plastic build with a matte finish. I got the white, and I must say, it's the cleanest looking of the bunch. Minimalists will love this.
The camera module is strictly A Series styled, having a more absorbed-in appearance. It blends well and gives off a sense of uniformity and absolute simplicity. In the front is a centered hole-punch selfie camera.
2. 90Hz Super AMOLED with…bezels?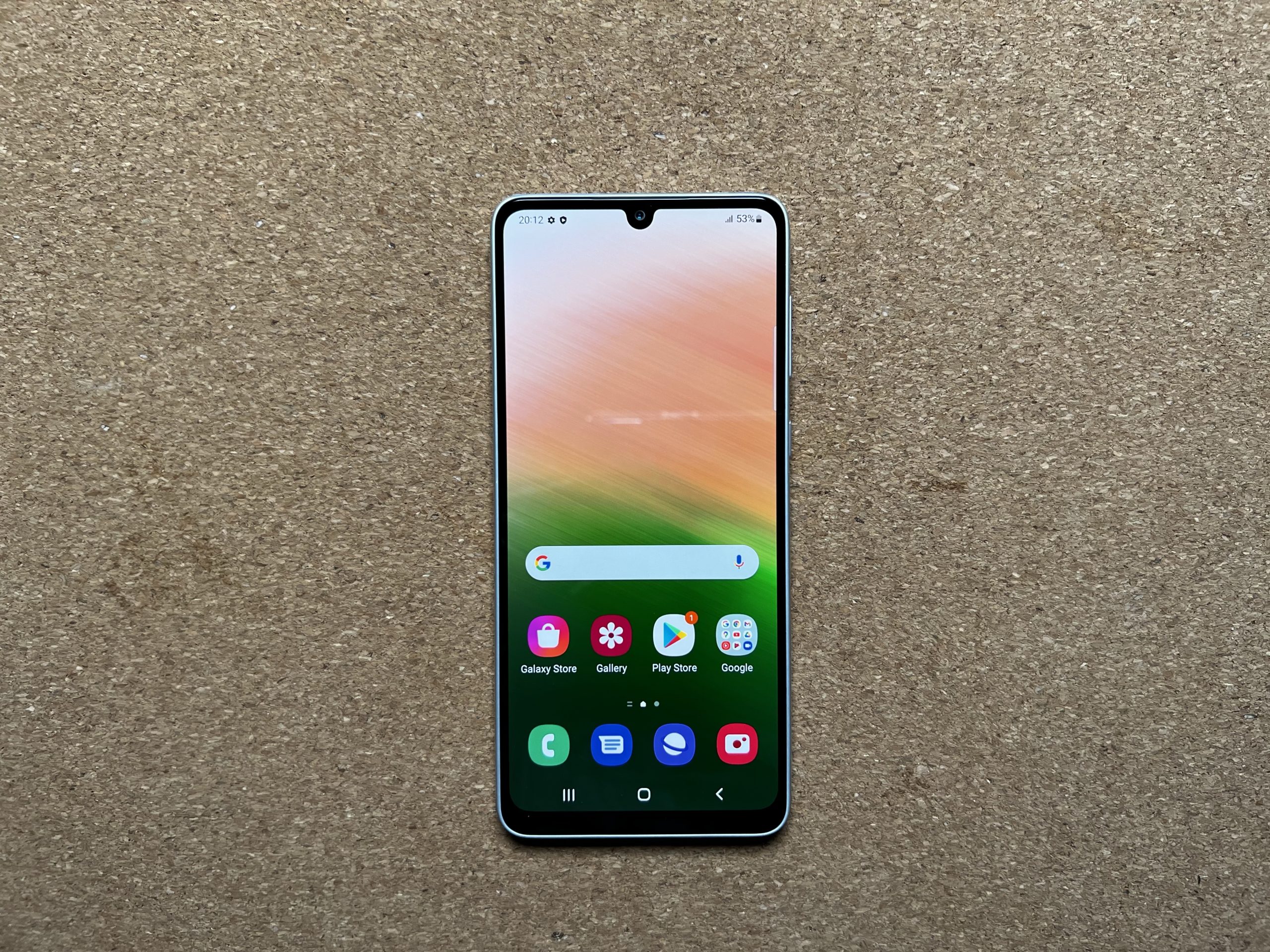 The Galaxy A33 5G is equipped with a 90Hz Super AMOLED Panel that does the job. For it's price point we'd love a 120Hz one but that would cannibalize the A53 5G. It's smooth regardless, but we see rather thick bezels on the screen, with the bulk of it towards the bottom chin. It's a strange decision, since its 6.4″ form factor is already small and handy enough.
It now employs a new Exynos 1280 (5nm) with an 8GB RAM and 128GB memory combo, which should promise strong performance numbers right out the bat.
Out of the box it runs the latest One UI 4.1 on Android 12, keeping you up to date in terms of features and security.
3. Quad Camera System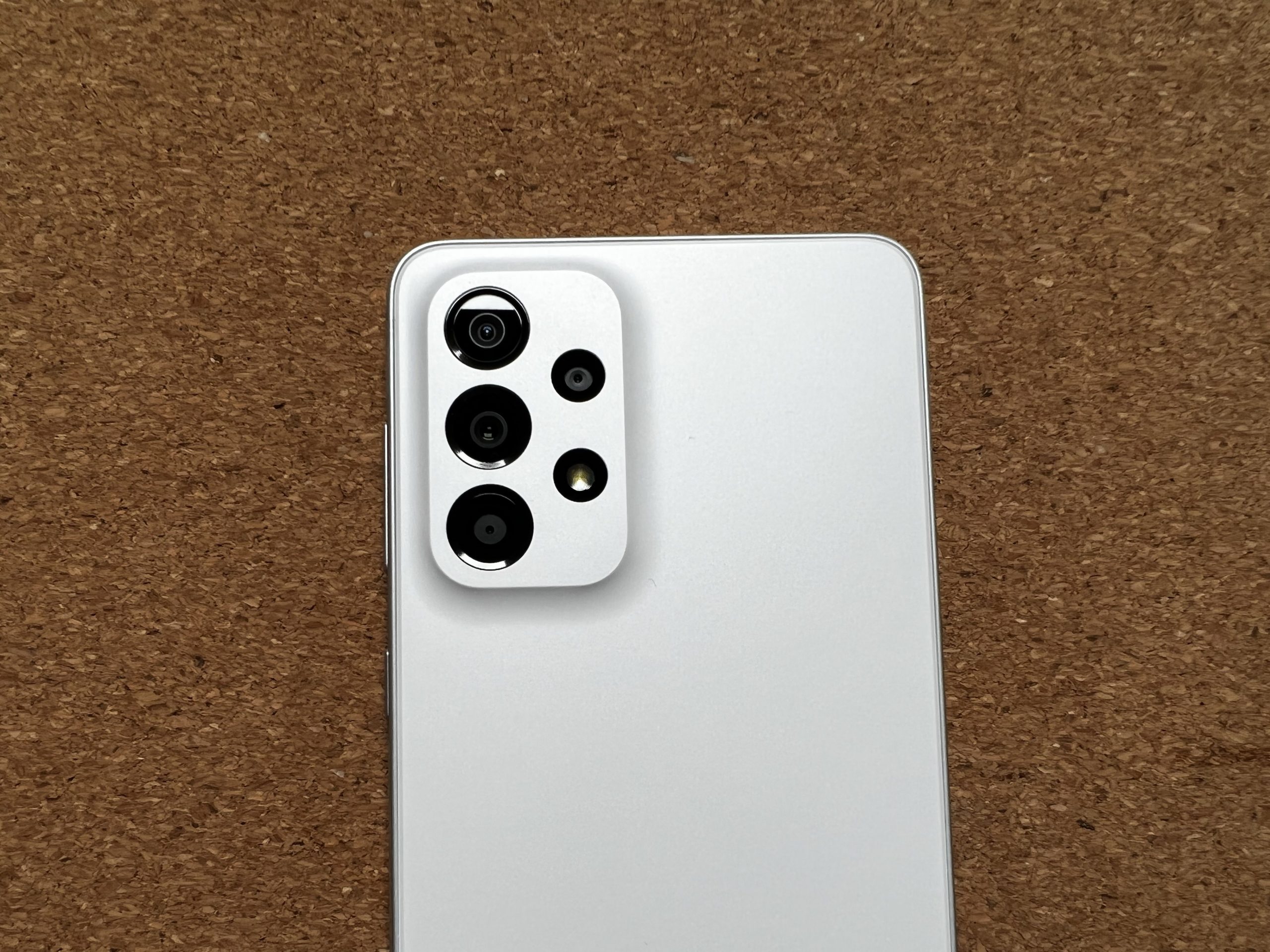 The A33 5G comes equipped with a quad-camera arrangement.
It's 48MP shooter would probably be its best piece and the main sensor you'll be using for your every day shots. You'll have your usual AI scene optimizer and auto HDR accompanying your photo and video journey.
The ultra wide is 8MP f/2.2 . We expect it to perform on par with its mid-range competitors with a slight edge as Samsung usually nails it with excellent distortion correction and dynamic range. Think A53 5G but a rank below.
There's a macro camera on board too, and it's a 5MP sensor, a good move compared to following other brands in this price range that offer sub-par 2MP ones instead.
The Quick Take
At RM 1499, it's simply an entry-tier midranger that comes with the A53's Exynos chipset, 5G connectivity and a starter's amount of memory (8GB+128GB) with the option to expand it via microSD. It has a relatively simple and straightforward design in a smaller package compared to its bigger brothers.
---
And the review sir?
We're currently in the middle of testing, so we will be publishing our review by next week. Do stay tuned for our upcoming videos and the written review itself!