reno7 5g
The Reno7 5G is the base model for the Reno7 lineup, and it really does set a great tone with it's gorgeous design, and excellent battery + charging performance. It also brings a new flair to the video-game with its bokeh/portrait video mode which impressive to see at RM 2,000.
Good
Great Display
Gorgeous design
Excellent grip
Great battery life
Great charging speed
Bokeh video mode
Ungood
No Telephoto Zoom
No Wireless Charging
No IP Rating
Non-centered selfie camera
Not great at running games
---
Specs
---
CPU
MediaTek MT6877 Dimensity 900 5G
Memory
256GB+8GB RAM (microSD slot available)
Display
6.43'' 1080P 90Hz AMOLED (800 nits peak)
Camera
64 MP, f/1.7, 26mm (wide)
8 MP, f/2.2 119˚ (ultrawide),
2 MP, f/2.4 (macro)
32 MP, f/2.4 24mm (selfie)
Connectivity
Bluetooth 5.2 , apTX HD, USB Type-C 2.0,
Wi-Fi 6
OS
Android 11, ColorOS 12
Battery
4500 mAh with 65W fast charging
Available Colors
Stary Black, Startrails Blue
Retail Price
256GB/8GB – RM 1,989
Design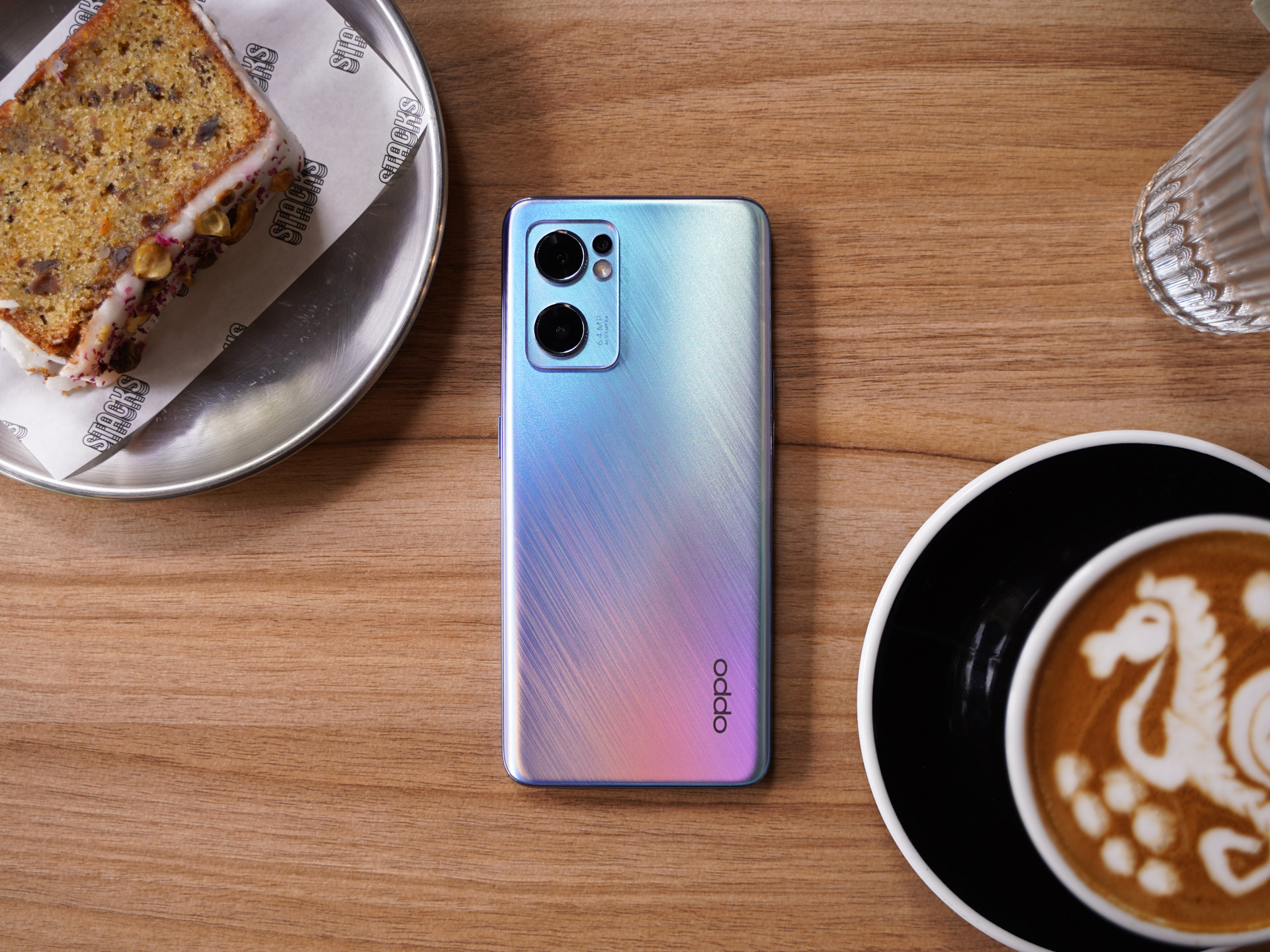 At first glance, the back of this phone really stands out from the crowd with its iridescent design with glitters and strokes in it. It literally changes color at every angle and still looks good from wherever you look at it. One of my favorite back designs on a smartphone to date. It's a stereotype that cheap phones get fancier designs but this is no cheap phone, as it is priced just below RM 2,000.
The sides of this phone are really thin and holdable, providing an excellent grip for people who don't like cases. This is due to the 2016/2017-esque filleted front and backside. It's dated but it is still my favorite type of grip. The phone is also not very wide, only making it furthermore confident to hold.
The back is also plastic, which will certainly be a lot more durable than glass. More phones should do this, to be honest. Glass backs don't look good when it's full of fingerprints and they also crack easily.
---
Display
A slight misfortune happened here. I thought this was an IPS display because the blacks didn't look like the pixels were off, but it was ColorOS' fault here. Their dark mode is dark grey and not true black, causing the mishap.
But in reality, this is packed with a nice mid-range 90Hz AMOLED. I call it mid-range, but the white balance was spot on out of the box, provided vibrant colors and the blacks were off course, balls deep upon closer inspection. So all-in-all, this is an excellent display.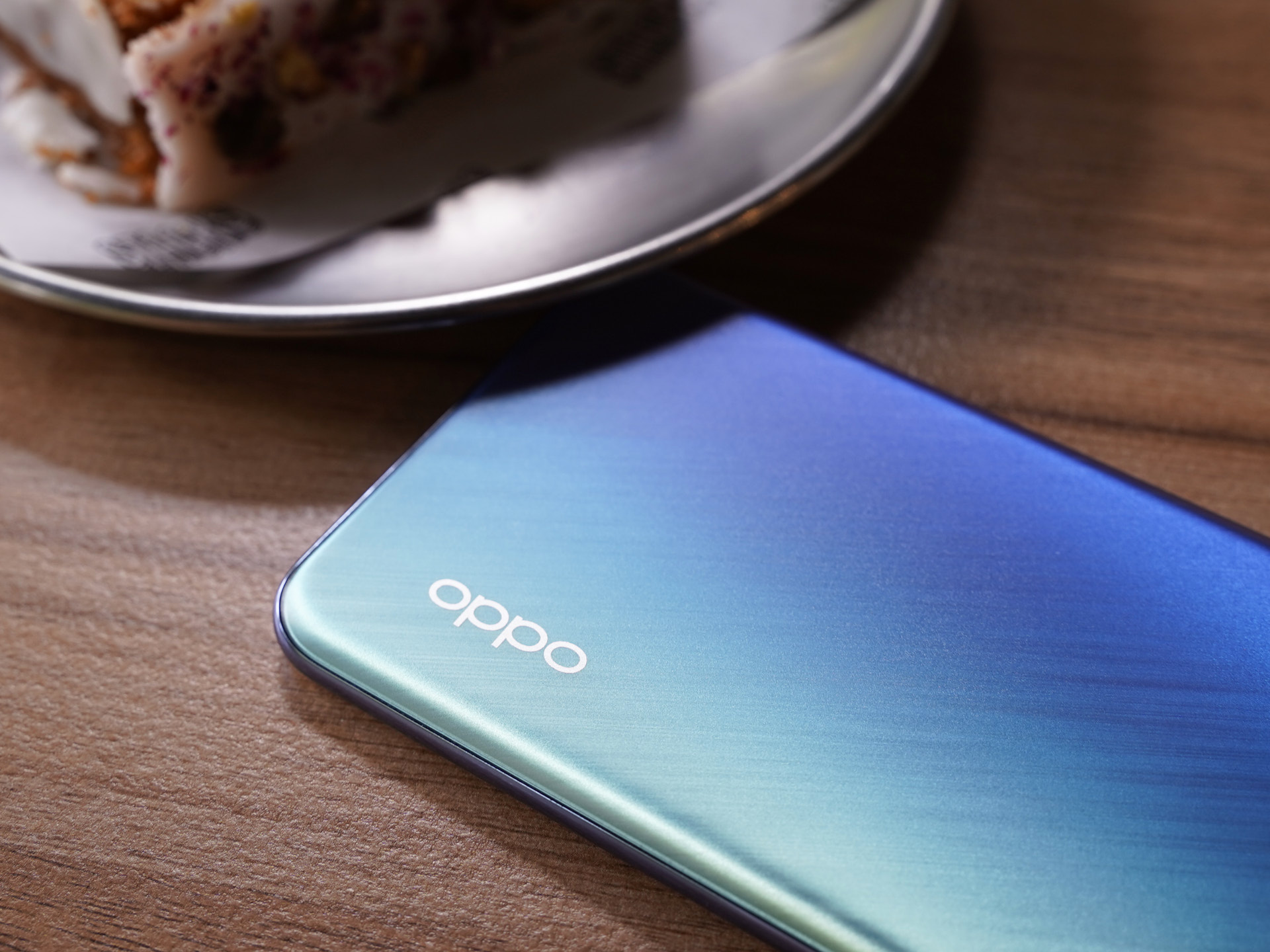 Mediatek Dimensity 900, is it there yet?
I keep hearing people rave about the Dimensity 1000, but what we have here is the 900. Is comparable to the Snapdragon 8 series?
No, not quite. It will fly through social media but not gaming sadly. I would not recommend this to people who play a lot of games on their phones. There is no choppiness in the OS, so it's really excellent for day-to-day stuff only.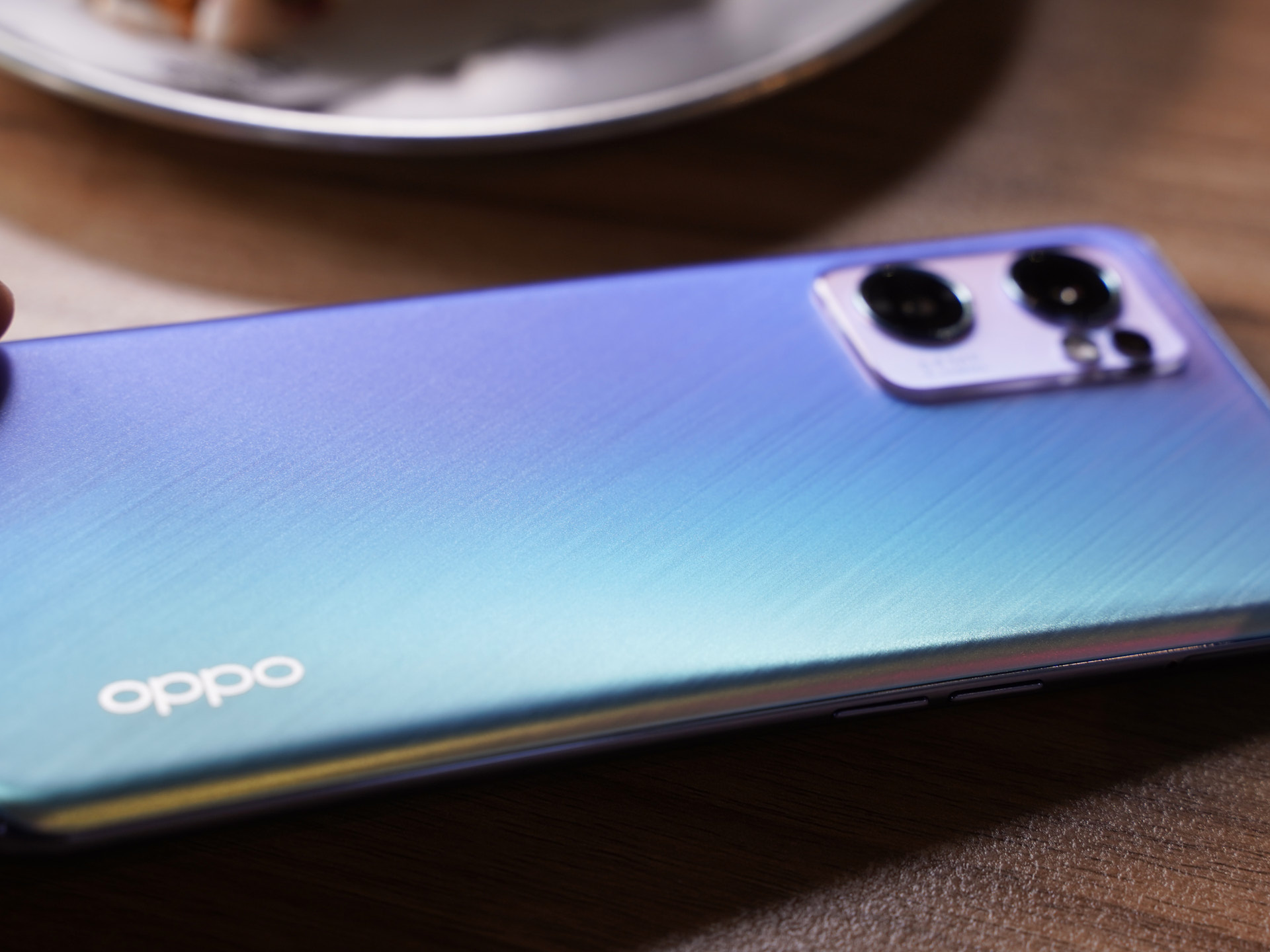 Excellent battery life with excellent charging speed
I plugged this in my old OnePlus warp charger and it worked, so need I say more, it's just freaking fast, with the heating management moved to the power brick itself, so the battery doesn't heat up and lose its life-span as fast. OPPO/Oneplus had always shared excellent technologies, and it holds up in 2022 still. And it comes with a 65w SuperVOOC charging brick in the box too!
It's got a 4,500 mAh battery powering the efficient chipset, and lasts me 1.5 days easily, 2 even if I happen to be less busy. Great battery and charging performance here.
OPPO's new video trick
Long story short, it's a new filter in the camera app that enables portrait mode but for video. It's not perfect but it certainly works and is usable. Quite impressive for a RM 2,000 phone. We're gonna see this in more phones from today onwards.
---
Camera System time.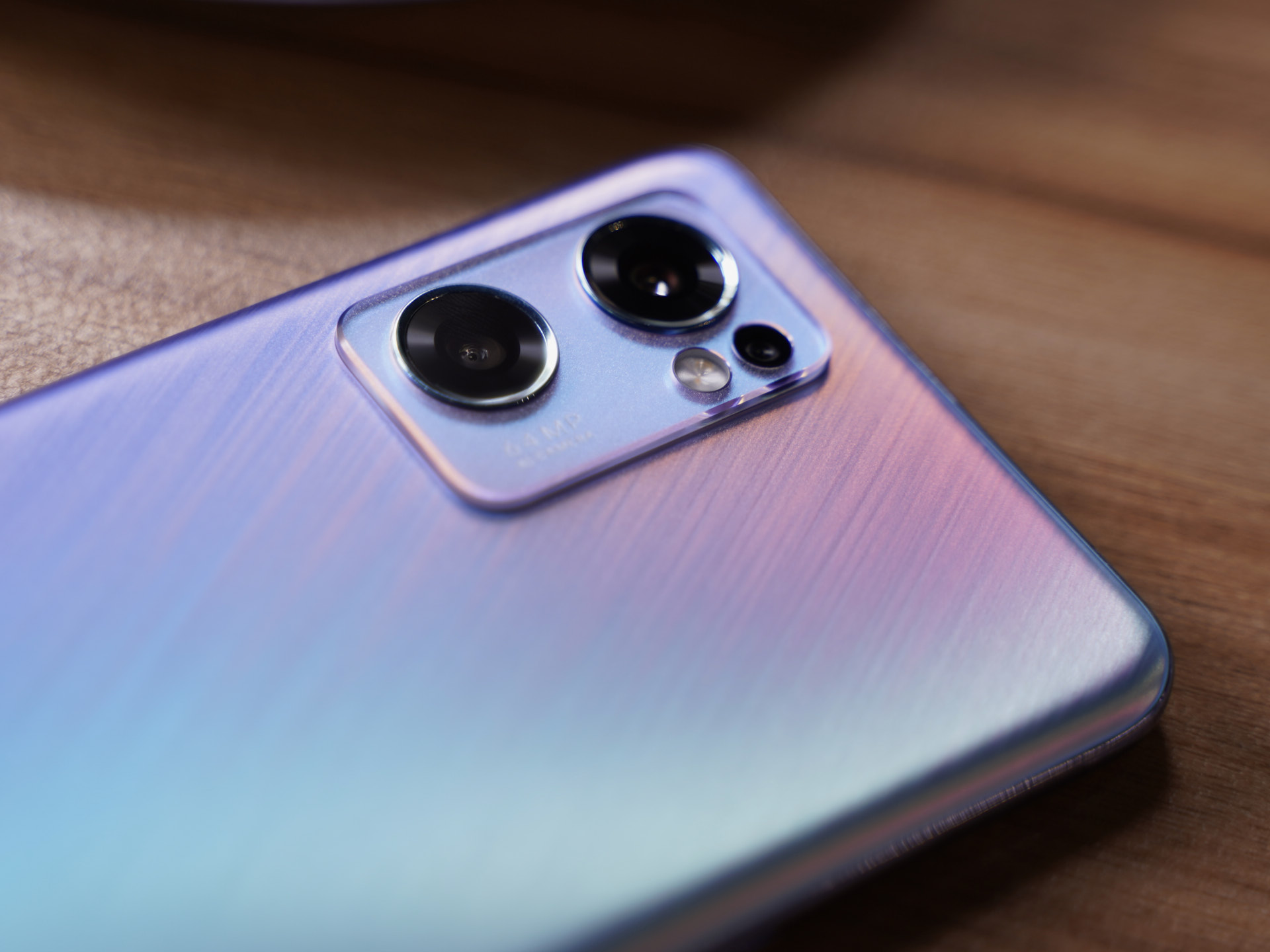 64 MP, f/1.7, 26mm (wide)
8 MP, f/2.2 119˚ (ultrawide),
2 MP, f/2.4 (macro)
32 MP, f/2.4 24mm (selfie)
For the RM2,000 bracket, I wish there was a telephoto lens included, but the macro camera does have its uses too, but only for a very small percentage of the population.
Standard Wide Angle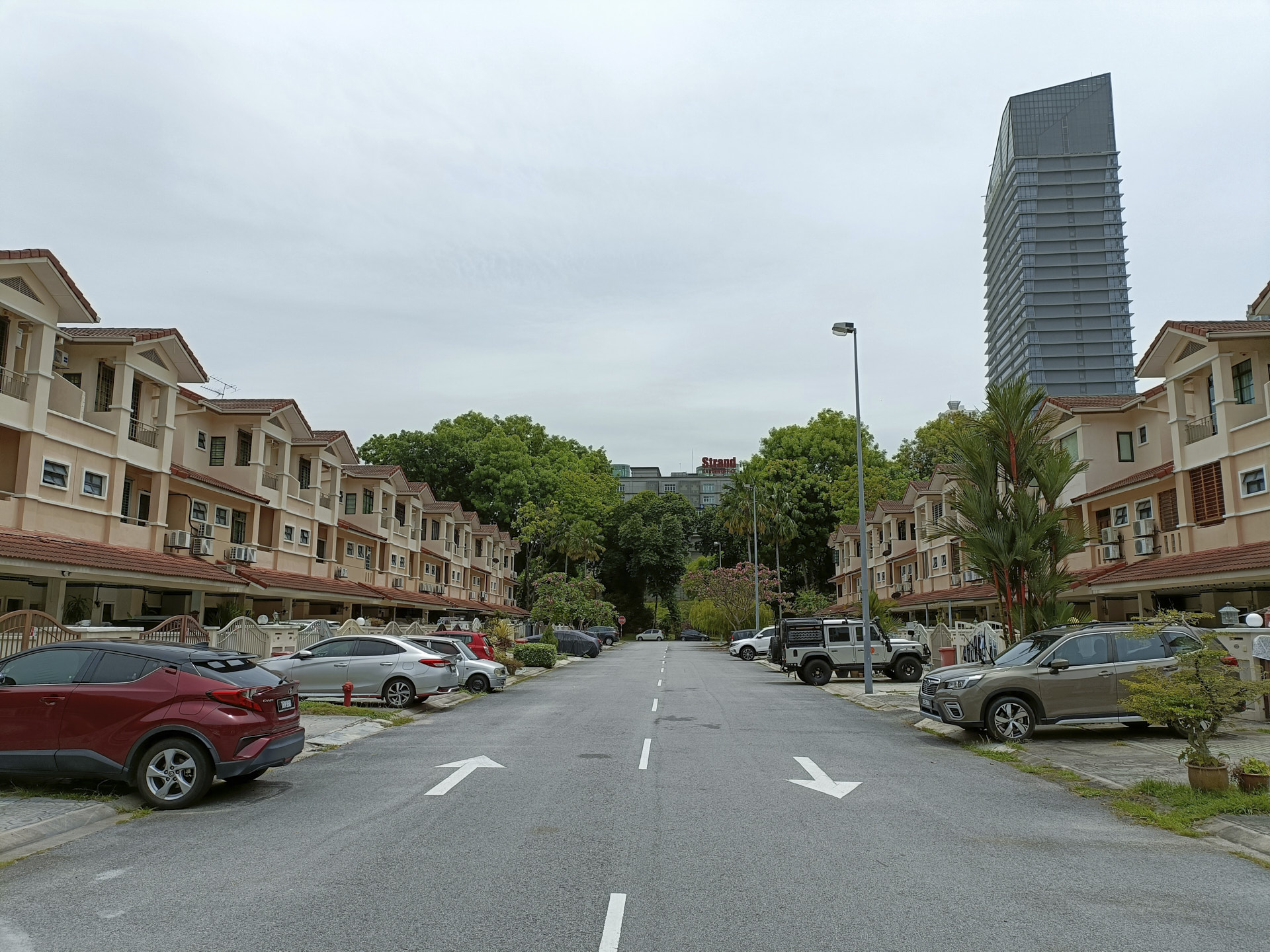 The colors are a bit too bland, but the white balance and dynamic range here are good. But when fully blown up on my monitor, the photos are very heavily sharpened from the camera's post-processing.
Ultrawide Angle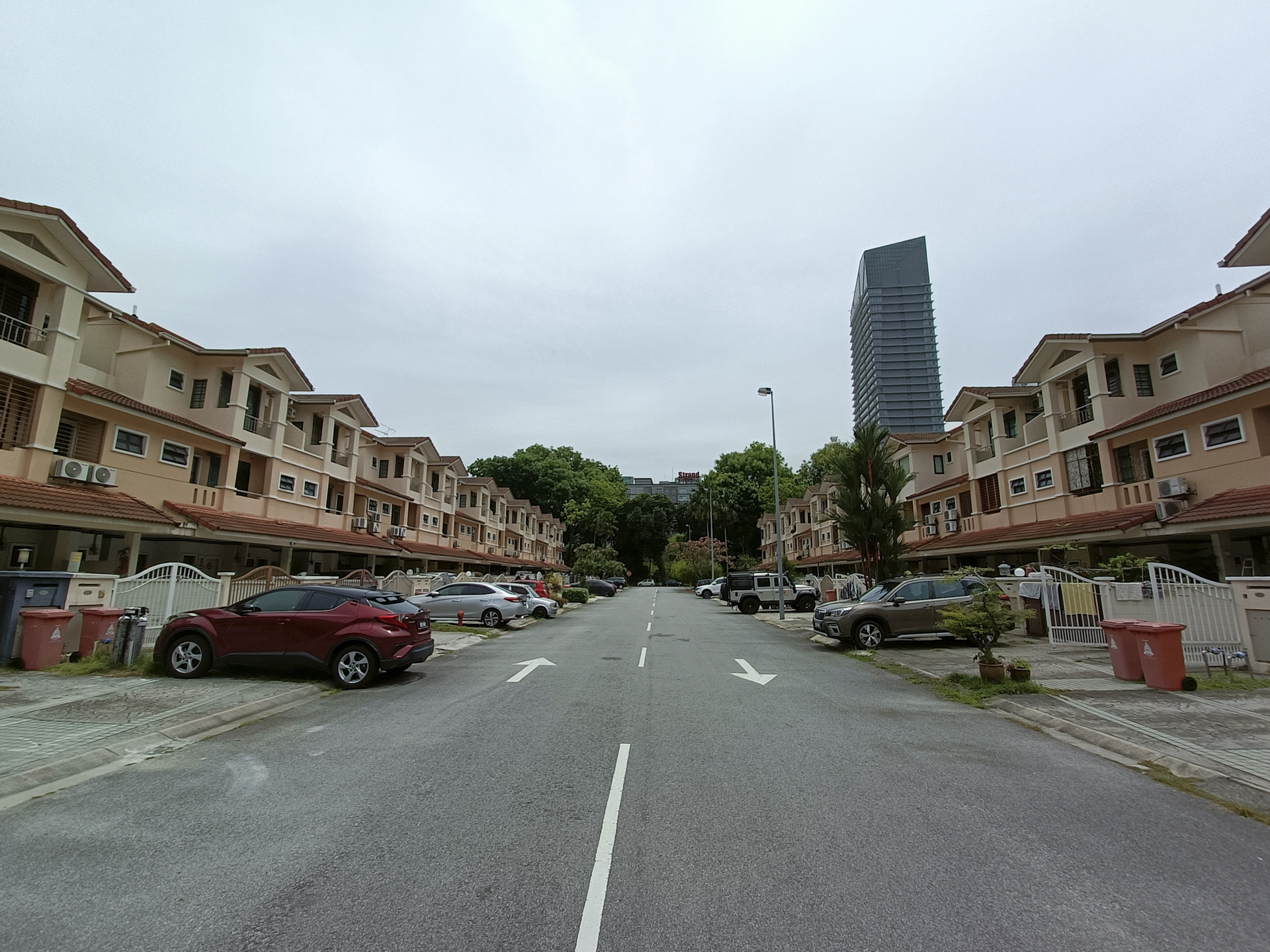 An impressive job here by oppo, both cameras look identical in color and image processing, the money is really showing here as many cheaper phones have white balance and color all over the place in each camera they include. Work here was definitely done and it's the small things like these that separate a sub RM 1000 phone camera from a sub RM 2000 phone camera.
---
Selfie time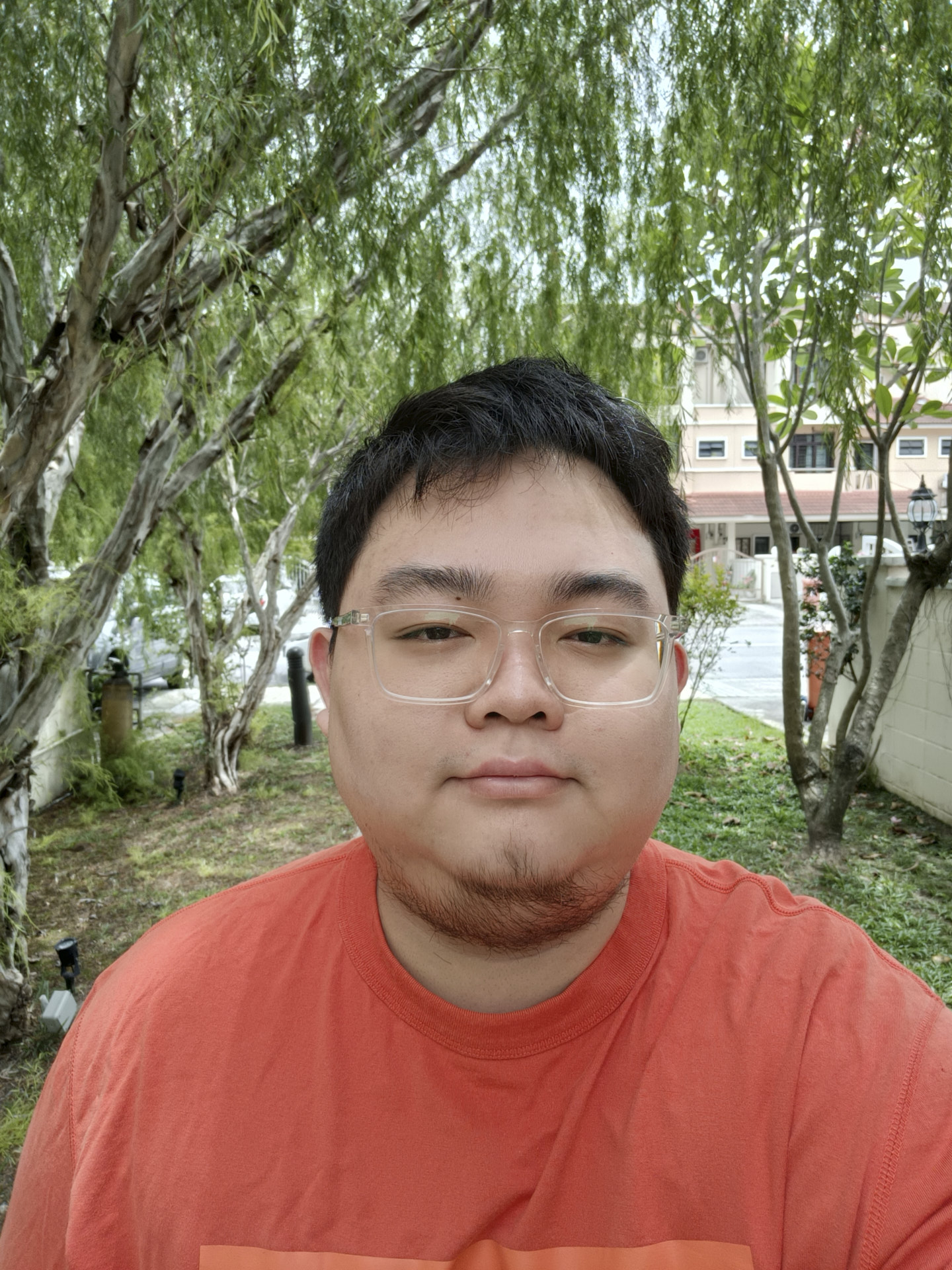 I am quite sad here with the selfie performance. The colors are also very bland here, making skin tones and the overall image just very displeasing. Sharpness and dynamic range is great on the other hand.
Summary
The optics are great on this phone, but OPPO still has a lot of work to do in their image processing department. They got white balance and dynamic range handling great, but the colors need some serious work done. Things lean a bit to the warmer side which is okay as it's not too noticeable but the colors are seriously under-saturated. It shouldn't be difficult to fix over a software update, but as of right now the colors are sub-optimal.
---
The Verdict
This phone had a lot going for it. Externally it was eye-catching and full of charm, under the hood it had a chipset sufficient for most people with an excellent display, battery, and charging performance. It is also bringing to the masses a bokeh/portrait mode video, previously only available in flagships. This will be a trend in the coming years for sure and alot of people are going to be able to make better videos.
The only real downside here for me is the poor colors from the camera, which can easily be fixed with a software update. This phone retails for RM 1,989 and I recommend it if you don't play a lot of games and want to make content for your social media with it.
Great innovation here from OPPO.