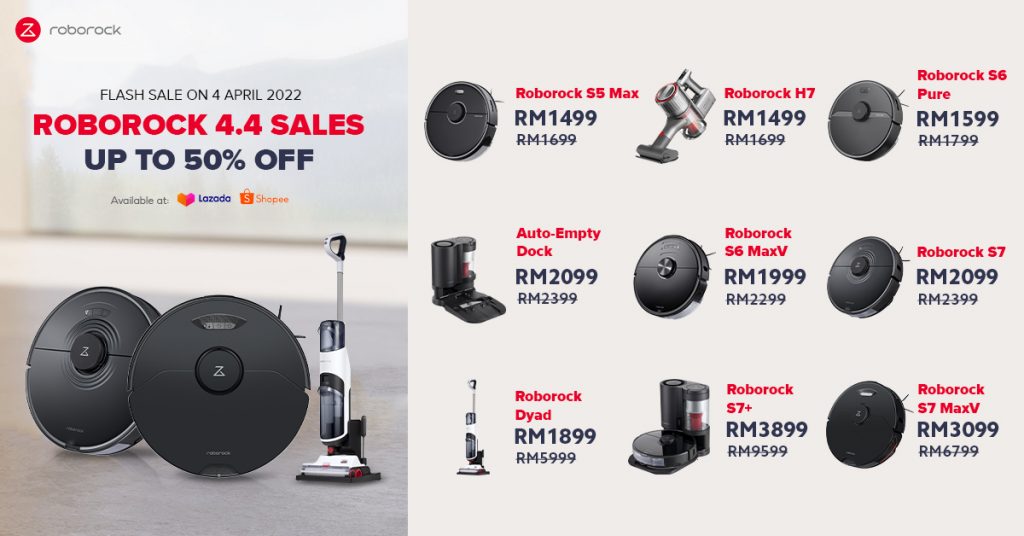 Our friends at Roborock had just shared with us their 4.4 sales prices for Shopee and Lazada and boy are they tempting us real good! From 4th – 6th April 2022, you can score up to 50% off their curated catalog, including their latest Roborock S7 MaxV
Where to buy ????
The deals are available via the brand's official store on Shopee and Lazada. Want further deals? Watch out for the Flash Sale, where the Roborock S7 Max V will go for as low as just RM 3,099!
Which one is the latest model?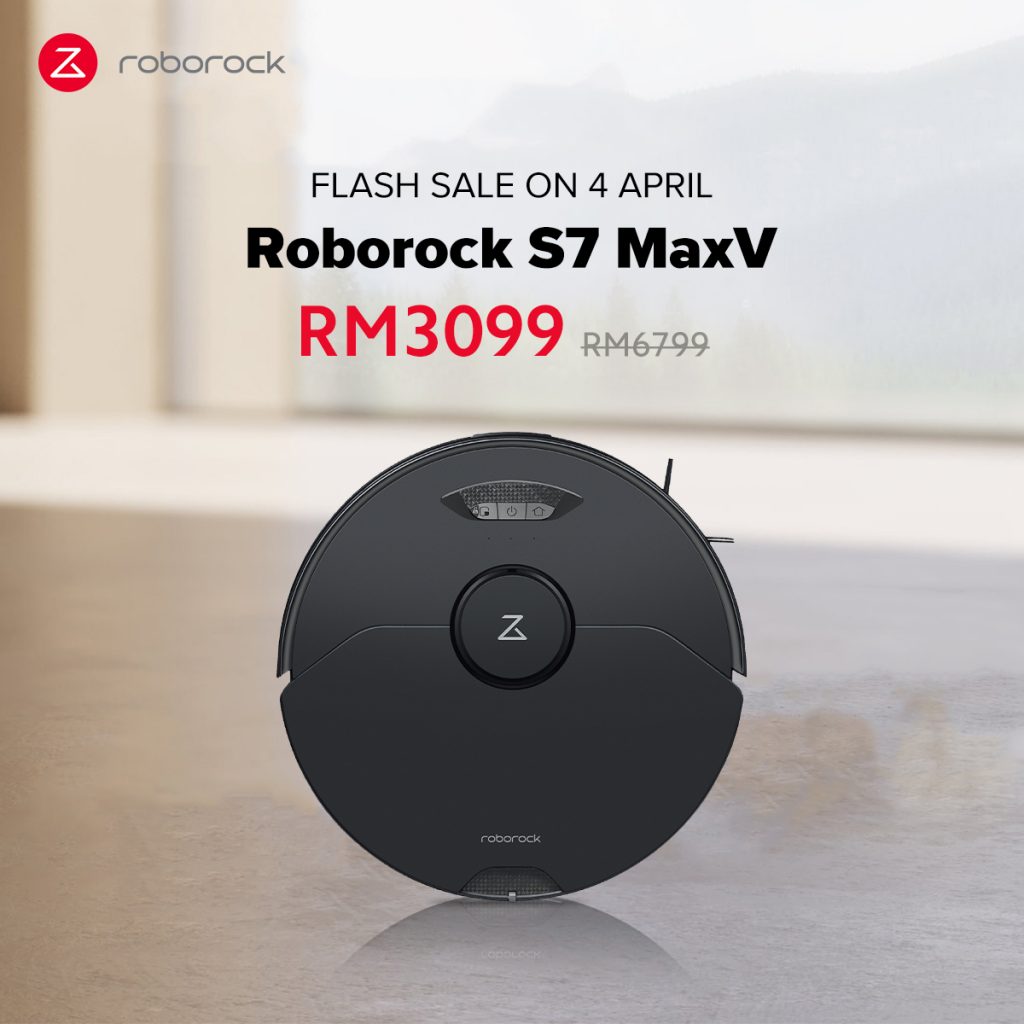 That would be Roborock S7 MaxV, which is pretty much a souped up version of the S7 in a slimmer and cooler looking shell. It's powered by ReactiveAI 2.0 Obstacle Avoidance
System, a combination of an RGB camera, 3D structured light and an all-new neural
processing unit, the S7 MaxV recognizes objects in its path more accurately and adapts
quickly to clean around them, regardless of lighting conditions. In addition to that, the S7
MaxV features Roborock's VibraRise® technology, a combination of sonic
mopping with an automatic mop lift designed to transition smoothly over contrasting
surfaces, while delivering effective high-intensity scrubs to tackle surface dirt.
Happy Shopping, you filthy homeowner.