The night can be an inspiring time and Samsung Members have certainly shown us their gorgeous night images in the Night Vibe Challenge. But if you haven't yet, there's still time to participate. Simply capture a night image with your Samsung Galaxy device before 8 April 2022 and you could win a prize!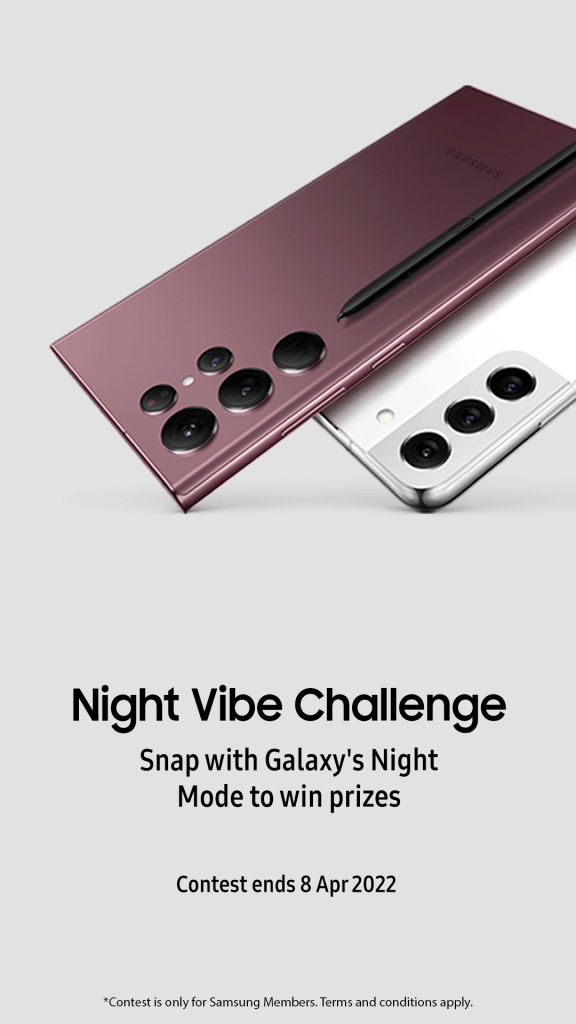 The top three images that will take home a Samsung UV Sterilizer each. To participate, just follow these steps:
Step One: Capture night images with your Samsung device.
Step Two: Upload the photo on the Night Vibe Challenge contest board via Samsung Members app/web and at least one of your social channels (YouTube, Instagram, Facebook and Twitter)
Step Three: Caption your post and include #SamsungMembersMY, #NightVibeChallenge, #BreaktheRulesofLight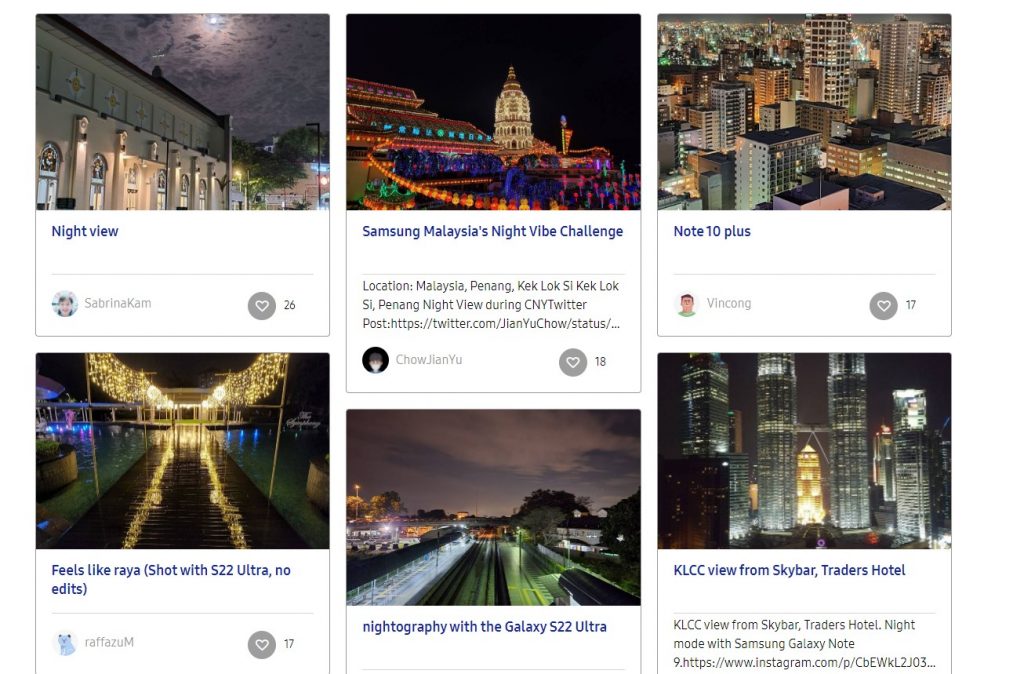 Night mode uses multi-frame processing to combine 30 images into one clear photo. The extra light captured by the phone's camera sensors will help your photos appear bright and enhanced.
To illuminate your photos and videos with Night Mode, open the Camera app, swipe to and tap MORE. Tap NIGHT and then tap the zoom icons if you want a closer shot. Tap CAPTURE when you're ready to take your photo.
For details on the Night Vibe Challenge, please visit: https://r1.community.samsung.com/t5/night-vibe-challenge/con-p/my_contest_NightVibeChallenge
To view current submissions, please visit: https://r1.community.samsung.com/t5/night-vibe-challenge/con-p/my_contest_NightVibeChallenge/tab/entries:most-kudoed