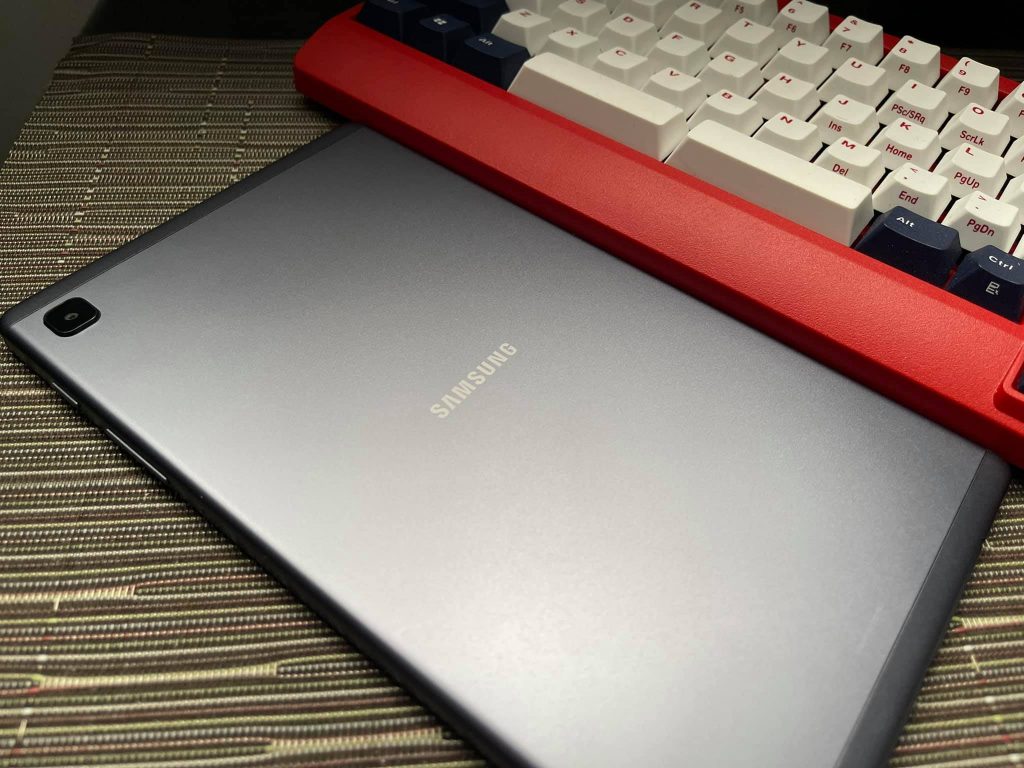 Today, in Quick Ones, we're talking about the Galaxy Tab A7 Lite tablet by Samsung. It's a very affordable tablet that can actually please almost anyone from any walk of life.

1. Easy to carry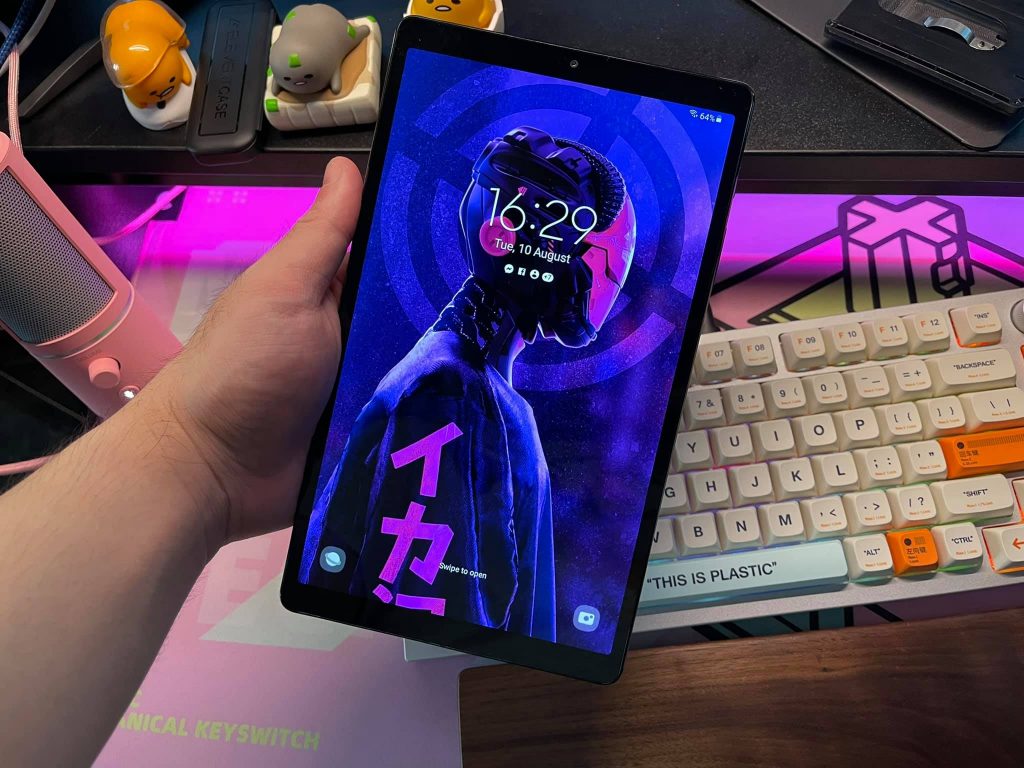 The A7 Lite feels great to hold with one hand, really. It weighs just under 400G and comes in a mixed material body, consisting of a metal case paired with plastics on the top and bottom for the antennae. The heft, along with the cool metal gives off a more premium feeling that we last got to enjoy on the Galaxy S7+ last year.
2. Low-Powered Display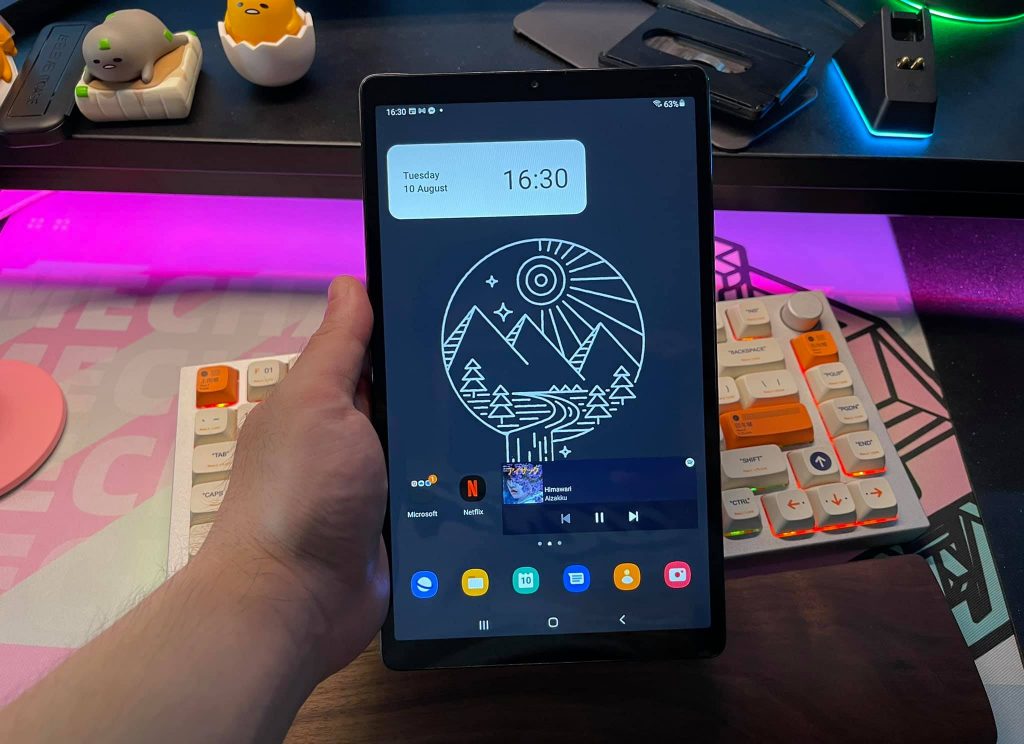 In the front is an 8.7-inch display with a 1340 x 800 resolution. It doesn't pack a lot of pixels to push out the best in details, but it provides good colors and brightness for indoor and outdoor use. I found it most ideal for checking emails , reading comics and books while having a coffee by the indoor balcony.
3. Great Media Consumption [Lite]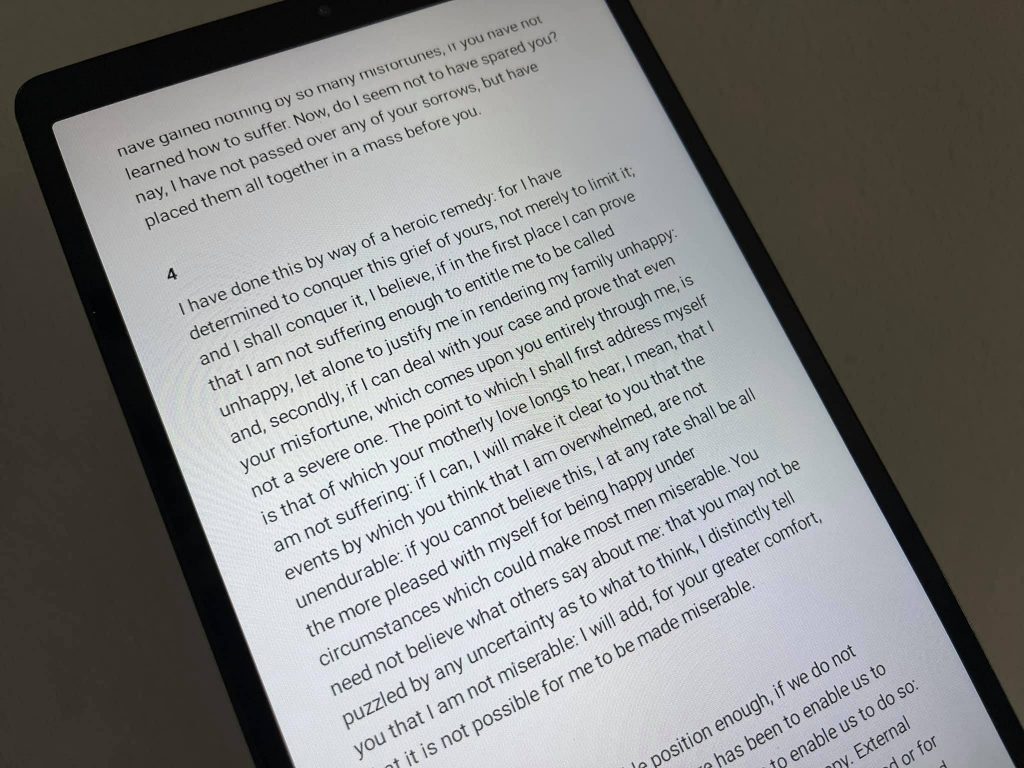 Honestly the MediaTek MT8768T chipset isn't going to wow gamers, so keep that expectation low. It's a low-power chipset and I took full advantage of it being on YouTube, listening to music and reading my content. 4GB of RAM is what I would say to be the minimum to run Android smoothly so there were no issues flipping around the UI . The on-board 64GB of storage is more than enough to keep all your books and music, so it was a great starting point although I would rather pay a little more for 128GB.
Regardless, it has a microSD card slot so adding more memory for more of your files has an instant solution.
4. Long battery goodness
The Tab A7 Lite packs a 5100 mAh battery that can last for days on light media usage, and that's a great start because if you're charging using the provided 15W power brick, it's gonna take nearly 2 hours.
One More Thing
Before I head off and finish this video and review, I'd just like to say, in a preliminary fashion, that the Tab A7 Lite is actually a great reminder to us all, that we should stop chasing specs just so that we could feed our media addition. I made myself pick up reading again thanks to this tablet and I think it's going to make me abandon my Kindle (we'll have a war about it versus e-ink displays later, I promise).
It's priced affordably at RM 699, and I think it's already worth it.