You know the drill. New Galaxy S for the year, all hands on deck. We've got our hands on the new S23 Ultra, and we're here to kickstart our massive journey once again on Samsung's latest and greatest. It's going to be exciting. Trust me.
Price Check and Colors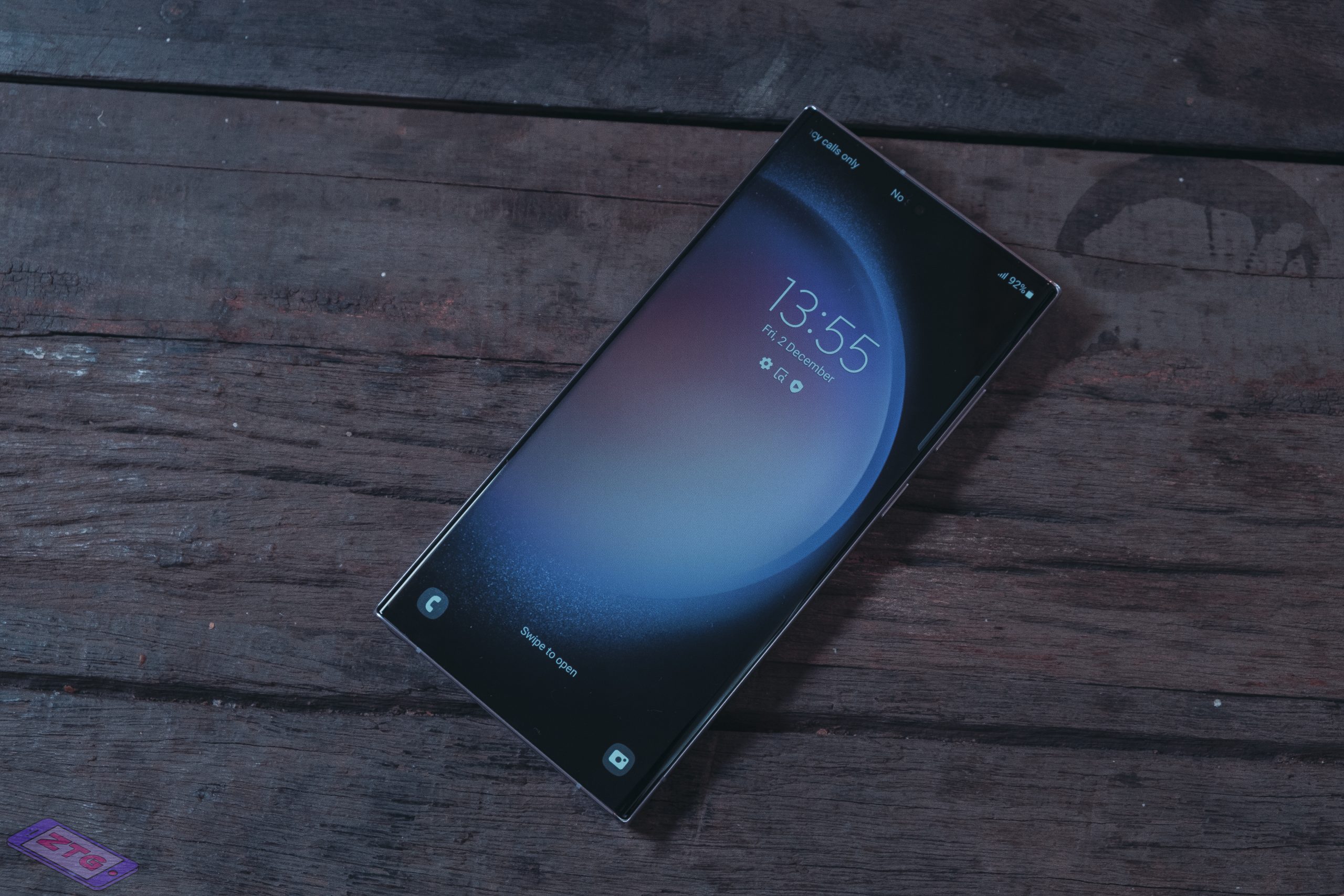 The Spec Sheet is strong, with the leading factor being the base model coming with 256GB as opposed to last year's 128GB.
Processor
Qualcomm Snapdragon 8 Gen 2
RAM & Storage
12GB+256GB – RM 5699
12GB+512GB – RM 6199
12GB+1TB – RM 7199
Display
6.8'' 1440p+ Dynamic AMOLED 2X, 120Hz
Cameras
200 MP, f/1.7, 23mm (wide)
10 MP, f/4.9, 230mm (periscope telephoto), 10x optical zoom
10 MP, f/2.4, 70mm (telephoto), 3x optical zoom
12 MP, f/2.2, 13mm, 120˚ (ultrawide),

12 MP, f/2.2, (selfie)
Battery
5000 mAh
45W Fast Charging
Price
12GB+256GB – RM 5699
12GB+512GB – RM 6199
12GB+1TB – RM 7199
Colors
Black, Cotton, Green,
---
What's New?
The S23 Ultra, though presented itself as just a 22 Ultra with a spec retrofit, feels completely different. The backs may be identical and the most prominent difference is the perceived size along with the frame followed by the display being more flat.
You can definitely see that Samsung's trying to go with the boxy design language and I'm all for it. As for the material feel, it's as smooth as ever with the same matte finish we've come to love previously.
Hardware And Display
As for hardware, it Qualcomm's latest Snapdragon 8 gen 2 that's "Made For Galaxy". You can check out our piece HERE on how's it different from other Snapdragon 8 Gen 2's in the market.
The display is crisp and a handful as always, coming in at 6.8-inches when handheld. It's a 120Hz Dynamic AMOLED that's the same as the 22 Ultra's but just flatter. There's a little black border surrounding the screen, along with really thin bezels. This is undoubtedly Samsung's DNA when it comes to all things screen.
The camera module remains the same (aethetically). The camera rings are thick and round, adding only the slightest bump to the whole experience.
Similar Camera Specs on Paper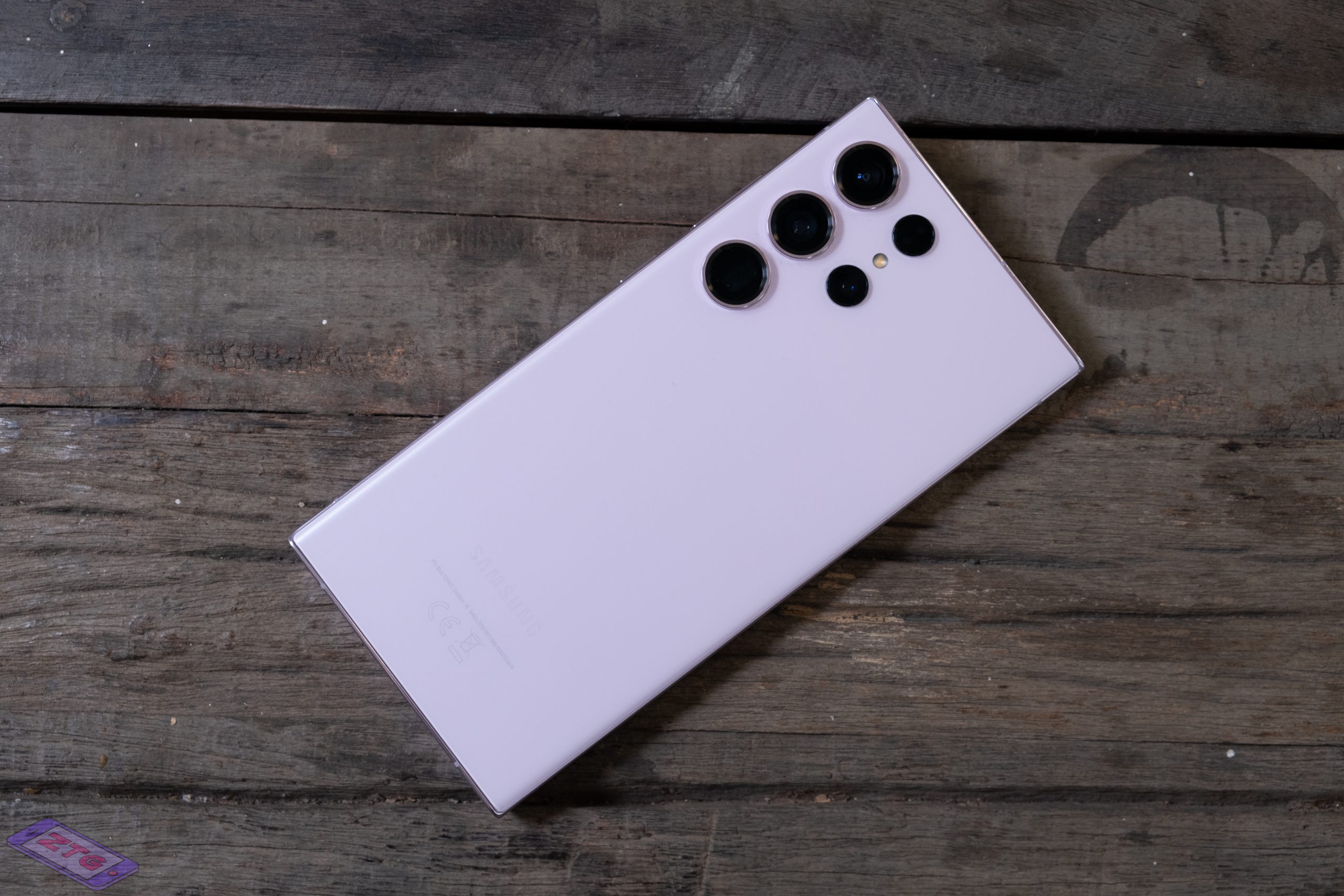 S22 Ultra Camera System
108MP wide angle, 10MP telephoto 3x, and a 120° 12MP ultra-wide angle lens
40MP front-facing camera (10MP image output)
S23 Ultra Camera System
200 MP wide angle, 10MP telephoto 3x, and a 120° 12MP ultra-wide angle lens
12MP front-facing camera
At large, you can see that the Galaxy S23 Ultra packs the same set of secondary cameras as the S22 Ultra, which shows Samsung's confidence and speciality in their zooms and ultrawide. You won't be getting the exact same image quality and results just because the sensors are the same though, because you'll be drawing benefits from the "Made For Galaxy" Snapdragon 8 Gen 2, which features a Cognitive ISP.
This new Image Signal Processor, which enables Semantic Segmentation. It's a neural networked based filter that's trained to recognize details from faces, accessories and various types of landscapes. To make it easier, it's simply an AI-heavy photo-editing technique that segmentates every recognizable object in your image. This is groundbreaking in the AI front, as it empowers AI to be aware of surroundings and what needs to be focused on. In order to facilitate more heavy AI work, the Snapdragon 8 Gen 2 for Galaxy has a souped up Hexagon processor, which is a low-power processor dedicated for AI tasks as far as its application is on a smartphone. The Hexagon processor is only on Qualcomm chips.
The major difference is the 200MP main sensor, which would be their own Samsung HP2 sensor. Among its individual highlight is improved autofocus towards even moving objects, on top of better overall image quality compared to the S22 Ultra's which is still capable and wonderful at 108MP.
Same Battery Capacity ; Longer Battery Life
Although the 5000 mAh capacity remains the same as the S23 Ultra, we've experienced some really healthy discharge rates, even during initial setup and a huge wave of app installs and updates. One UI has always been the gold standard for Android, and because it is so, it is also one of the most power hungry skins out there. I guess this is where the "Made For Galaxy" really earns its stripes.
Charging wise the Galaxy S22 Ultra goes up to 45W wired and up to15W wirelessly. It took about an hour to fully charge from nil, and that's still acceptable. We know Chinese competitors have broken the mold and made the new fast (about 30 minutes and below), but remember, at this point, you're still charging faster than the iPhone 14 Pro Max and Google Pixel 7 Pro so this HAS to be acceptable. I prefer healthier batteries with more charge cycles anyway.
What Does Zen Think About This?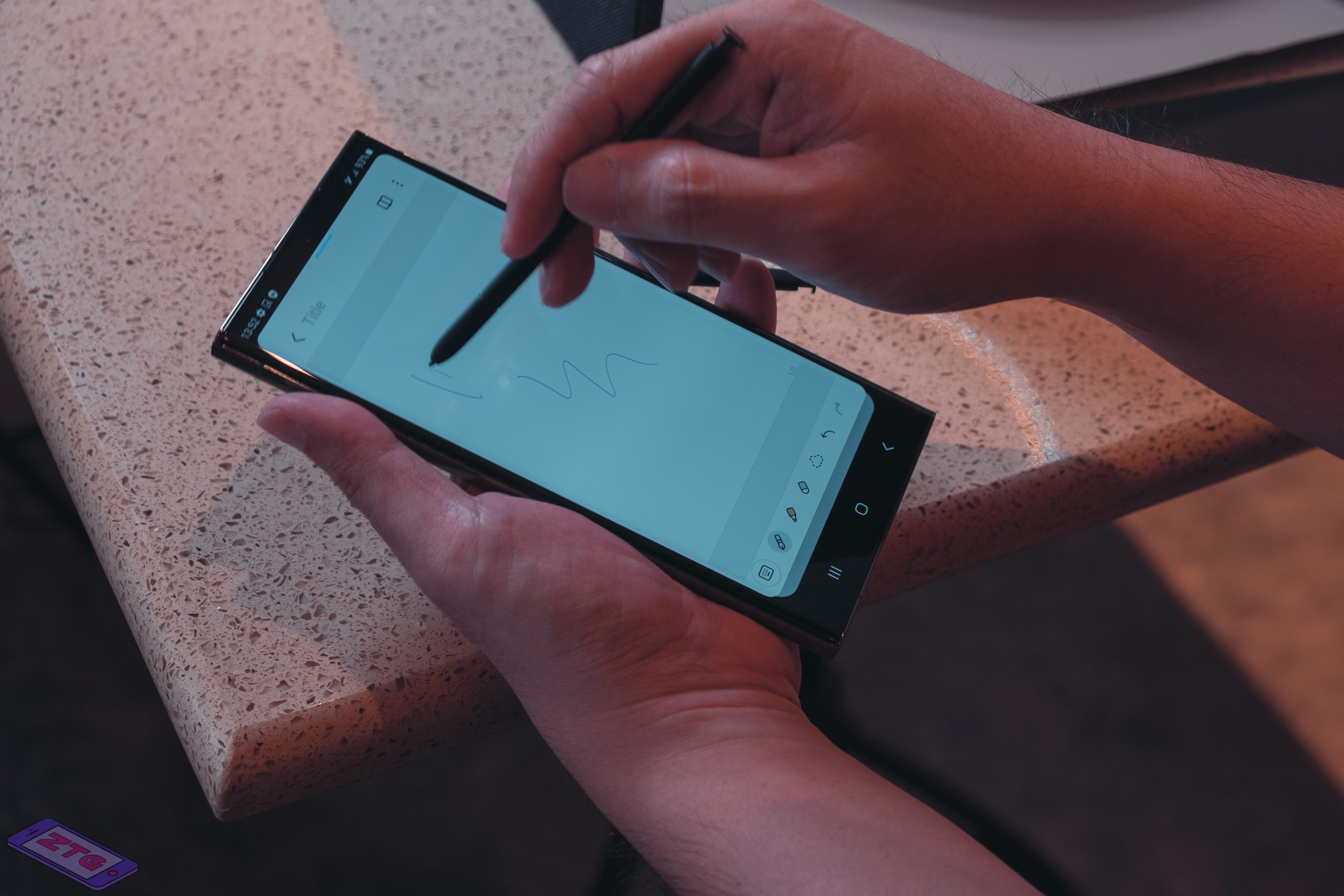 The S22 Ultra was good, but Samsung managed to up the experience from there on the Galaxy S23 Ultra. So far we're really impressed with the battery, camera and design. Although there are no significant improvements to the SPen, it honestly didn't need any fixing or upgrades. It works well and with all the gestures and features that One UI brings as usual so existing Note and S22 Ultra owners would still feel at home here.
Review Underway