"Awesome is for everyone" continues their momentum with the A53 5G. It's literally leaping refresh of the A52 and even the A52s 5G that wanted to capture the mid-range market through providing the premium Samsung experience with an affordable price tag. Here's our usual quick look before our full review!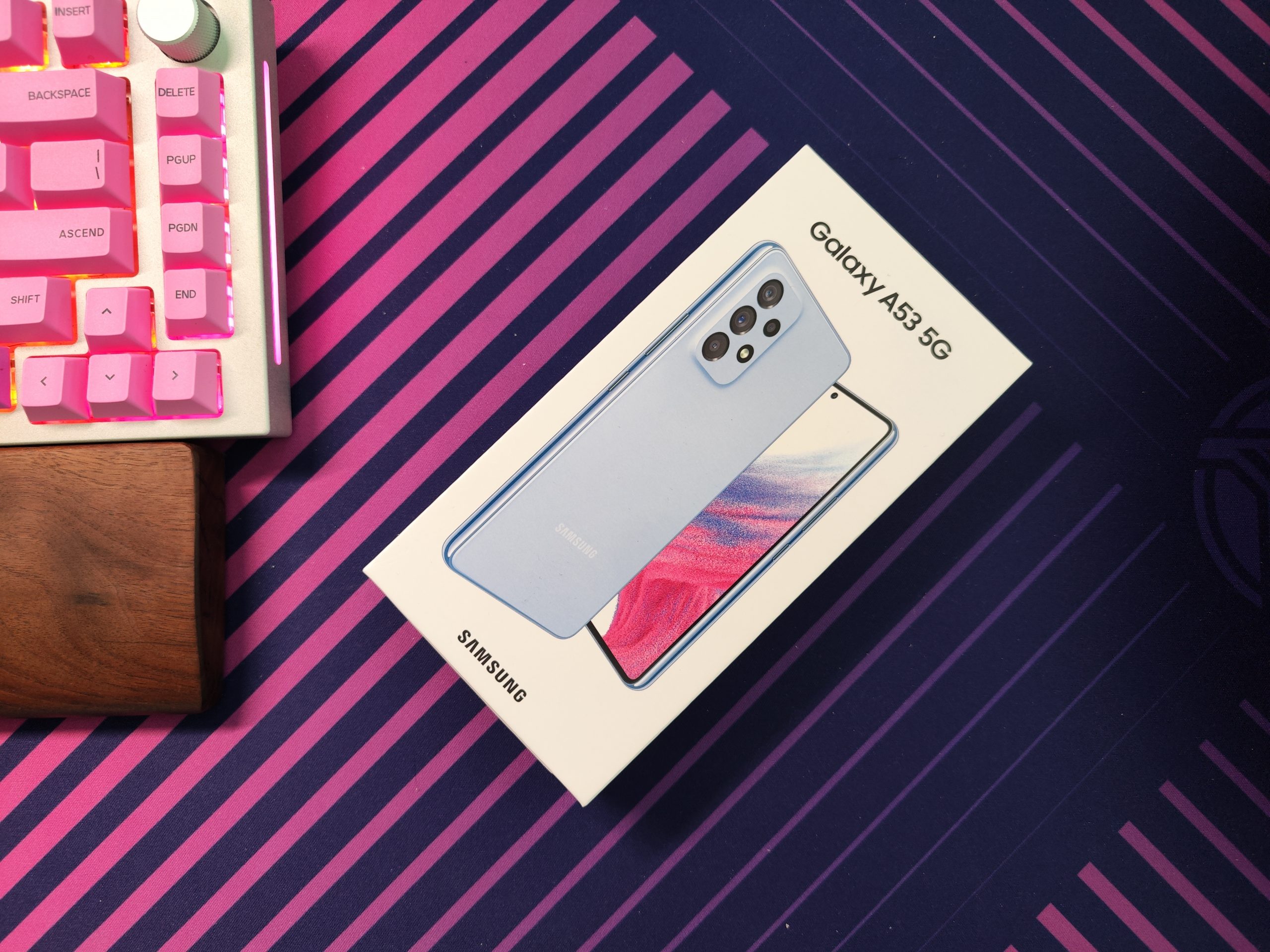 ---
I've followed prices of these devices for years, and the A53 is priced at RM 1849, which was surprising because it's usually like RM 1899. The discount is justified in a way, considering that this release does not include the charger anymore. It's available in 4 colorways, Awesome Black, Awesome Blue, Awesome Peach, and Awesome White.
1. Looks Are Slightly Different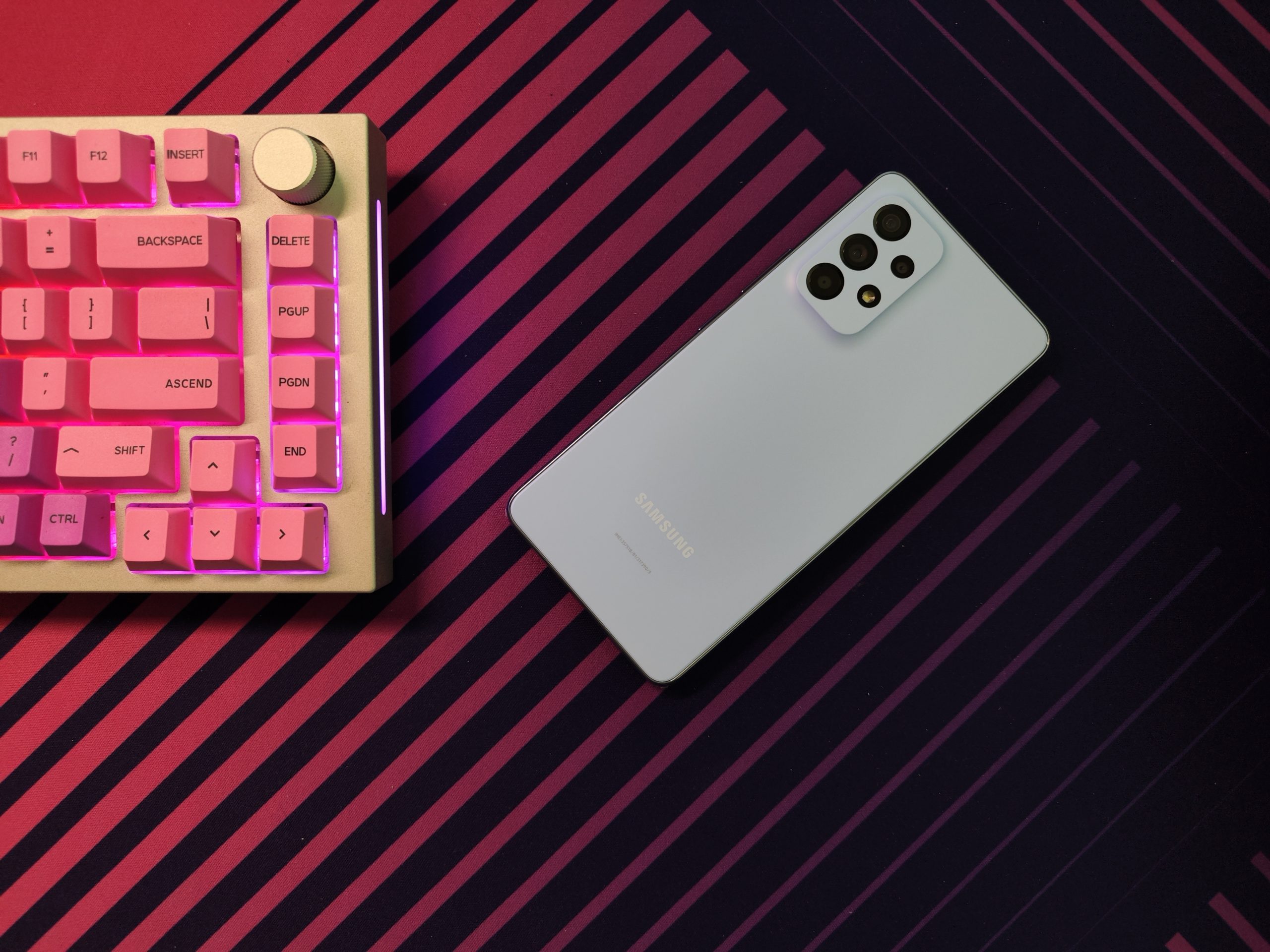 On top of a new paint job, the Galaxy A53 5G retains the core design language of a plastic back with a matte finish, with the camera module following the footsteps, having a more absorbed-in appearance. It blends well and gives off a sense of uniformity and absolute simplicity.
As usual with this finish, it will fight away fingerprints and some smudges! We got the Awesome Blue, and its light shade gives it such a gentle, calming outlook.
2. Same 120Hz Super AMOLED display as last year's.
The Galaxy A53 5G is equipped with a 120Hz Super AMOLED Panel that can go up to 800 nits in brightness, pretty much the same as last year's Galaxy A52s 5G. The deviance is the chipset, moving from Team Snapdragon and back to Exynos. It now employs a new Exynos 1280 (5nm) with an 8GB RAM and 256GB memory combo, which should promise strong performance numbers right out the bat.
Out of the box it runs the latest One UI 4.1 on Android 12, keeping you up to date in terms of features and security.
3. Camera System is retained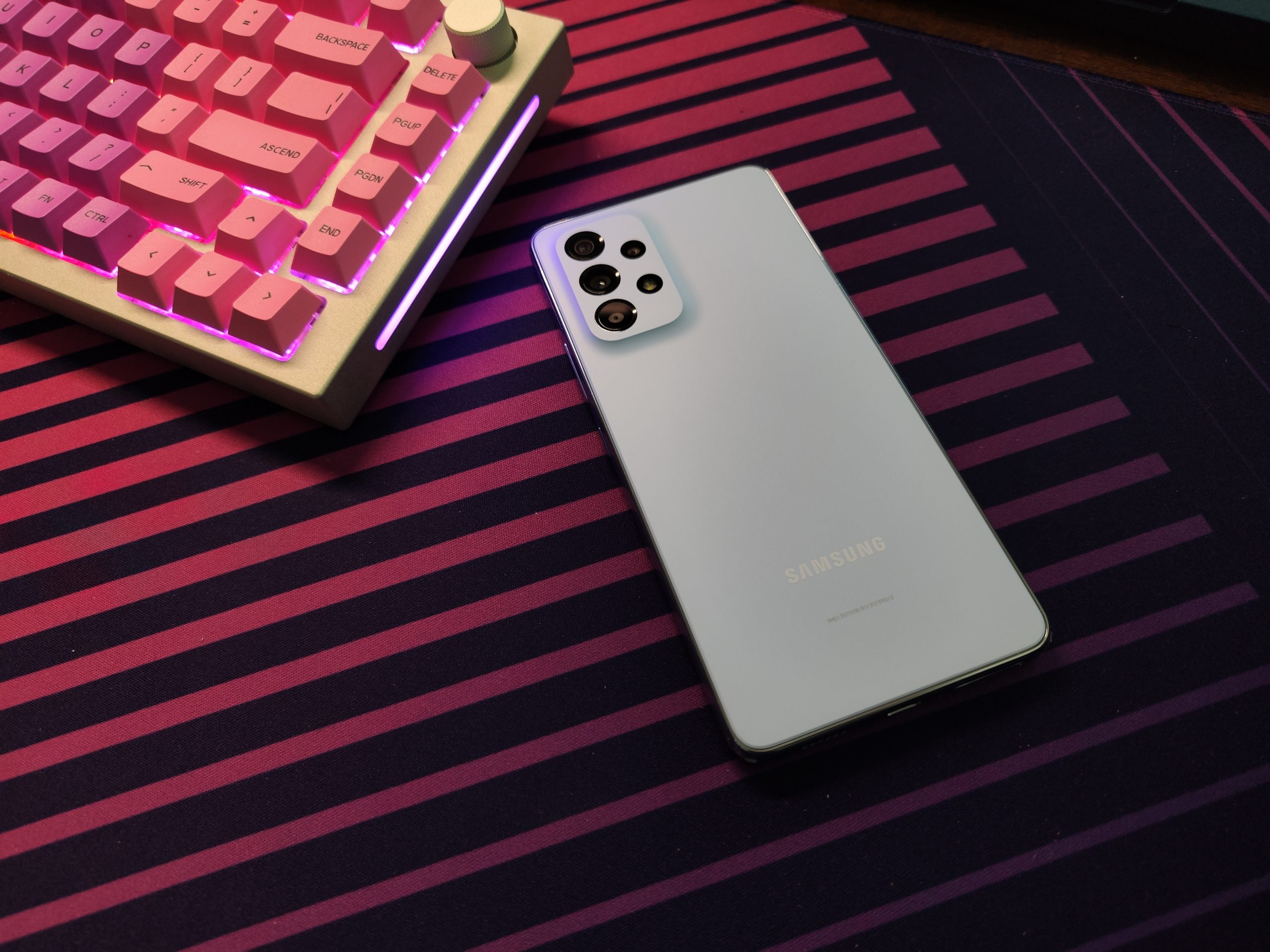 The A53 5G comes equipped with a quad-camera arrangement. We would like to emphasise on the main sensor though. It's 64MP Quad-Bayer camera that outputs in 16MP. You'll have your usual AI scene optimiser and auto HDR accompanying your photo and video journey.
The ultra wide is 12MP f/2.2 . We expect it to perform on par with its mid-range competitors with a slight edge as Samsung usually nails it with excellent distortion correction and dynamic range.
There's a macro camera on board too, and it's a 5MP sensor.
It's exactly the same as last year's, and for good reason. It's good, and doesn't need to be better now.
The Quick Take
At RM 1849, it seems that the only thing the Galaxy A53 5G has going for it would be its new chipset and paint job. Performance on last year's model was very decent, and we will be expecting the same (if not better) here. It provides you with enough storage, a good display and multi-role cameras. It has to be a good mid-range phone.
There's a slim chance it could beat last year's A52s 5G, but we'll have to finish reviewing it thoroughly first and foremost.
---
And the review sir?
We're currently in the middle of testing, so we will be publishing our review by next week. Do stay tuned for our upcoming videos and the written review itself!