Now, it's no surprise why you'd be looking at the Galaxy S22 Ultra series, and it's definitely because of the S Pen! From the S Pen's of yesteryear till now, Note users have been a loyal fanbase, constantly upgrading from one model to the other, and this time around, we're out of the Note series and straight into the S series, without losing out on the pen!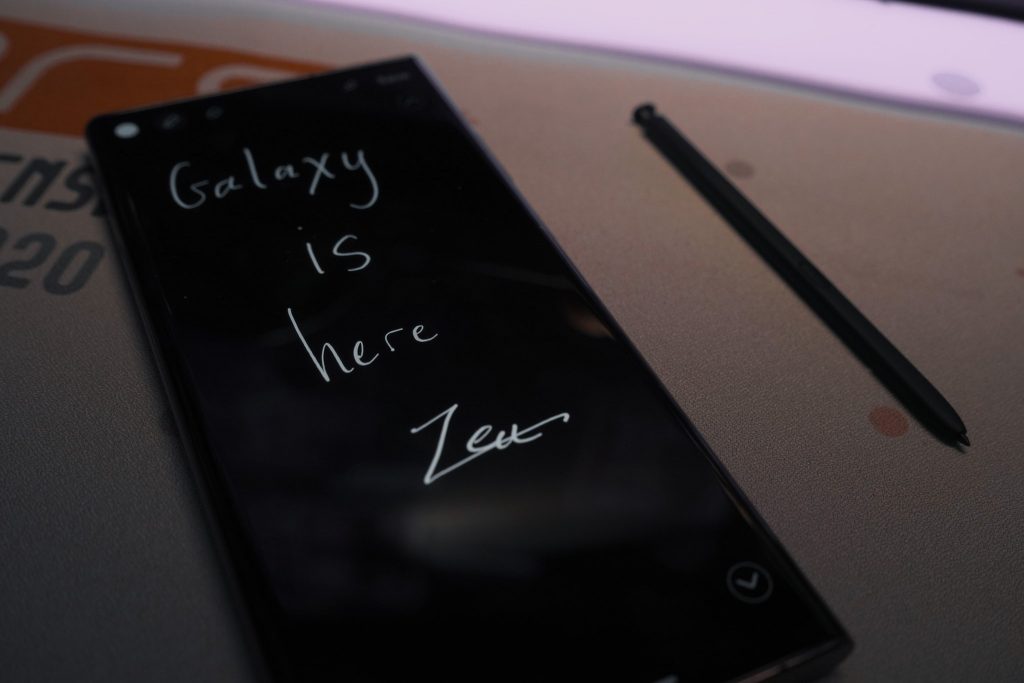 Whether you're drawing or sketching, 9ms is blazingly fast and it's definitely not just your average stylus. It's an extension of the Galaxy Note legacy, and it's well represented in the S Pen's comprehensive set of features. Here's some easy to digest tips if you're looking to kick start your writing/drawing journey on Samsung's 2022 flagship king.
Air Gestures
Time to wave that S Pen like a wand, because you'll be able to trigger useful shortcuts and macros from just doing so! The connection between your S Pen and your S22 Ultra is via Bluetooth (which should always be on), and gestures makes full use of all the S Pen's 6-axis motions sensors to see what you're trying to do. It's not new tech just for the S22 Ultra, but it's been on the Notes for as long as I can remember. The only constant here are improvements to the tech.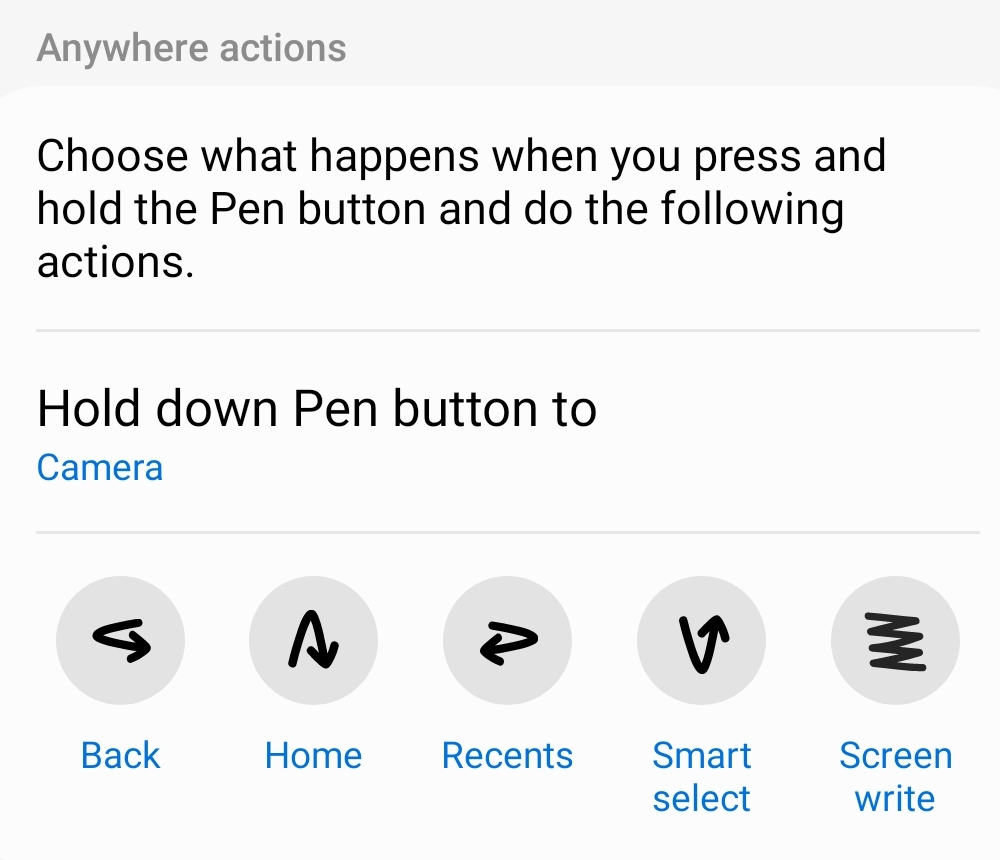 You gotta learn your gestures and basically what you do. By default, these are the gestures that are set. To start using 'em take your S Pen out , hold down the one and only button on the S Pen and swish according to the shape you're trying to do and the phone will do the rest.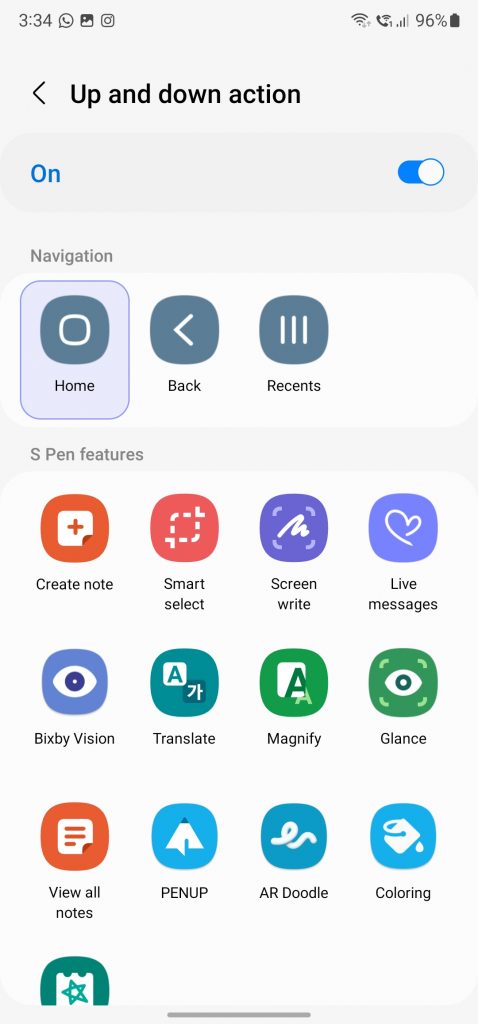 Additionally, you can even set custom shortcuts outside of navigation to do something else, including running any installed app you have on your phone!
Samsung's own Note Apps are fine and GREAT
You see, it's not just about focusing on the hardware side of things when it comes to the S Pen, but also on the software side. Air View lets you glance at things from text to images from just hovering the S Pen till you see a reticle that will open things up, and you can even do things like touchless scrolling when you do so, just move the S Pen and reticle to the top or bottom of your webpage and watching things zoom!
On the app front, take full advantage of Samsung Notes. Its a well optimized note-taking app that extends to even your other Samsung devices if you have em. If you're taking notes on Samsung Notes on your S22 Ultra and wish to continue on your tablet, the switch becomes automatic by simply going to your tablet (like the S7 FE that we have), and opening the Samsung Notes app! You'll see your work carried over and it will work vice versa! This is great for when you have an idea streak and wish to get to a bigger screen at a moments notice. No longer will you have to copy files in-between and lose that momentum.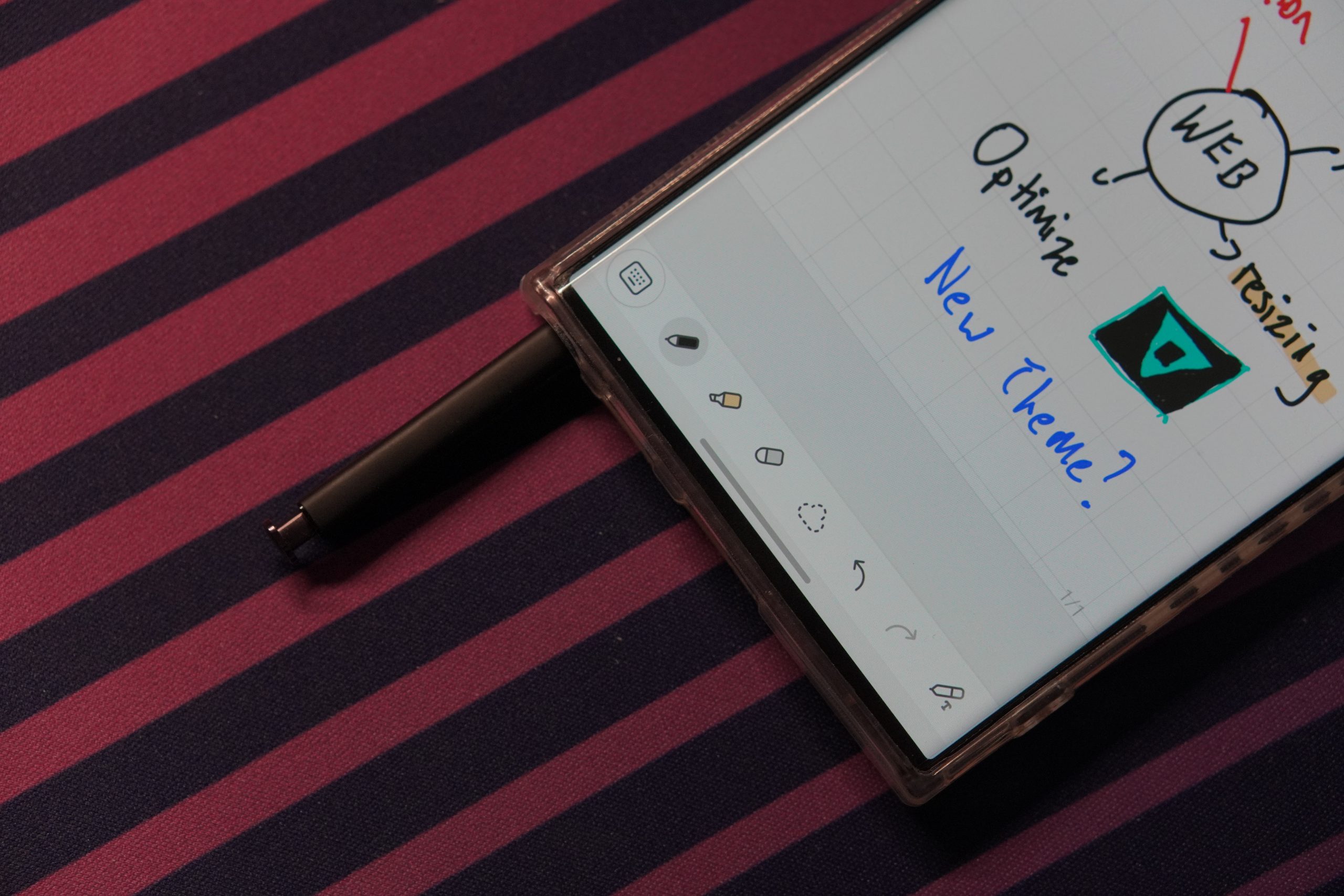 For those with a creative flair, I usually use Samsung's own PENUP app. It's a great drawing / sketching app with plenty of brushes, color wheels and even layers for you to work on. Usually I like to trace, so I would pick an image I'd wanna trace and then add it as an image as a layer on its own and begin the tracing process. If you're on the S22 Ultra's own S Pen, you'll be able to see the Air View reticle appea when you're near the screen, which will make sure you're able to trace specific point as accurately as possible.
The PENUP app lets you export your work to typical image file types as well as PDF, and even let you upload to your own customizable profile for other PENUP users to see and take inspiration from!
The Types of Available S Pens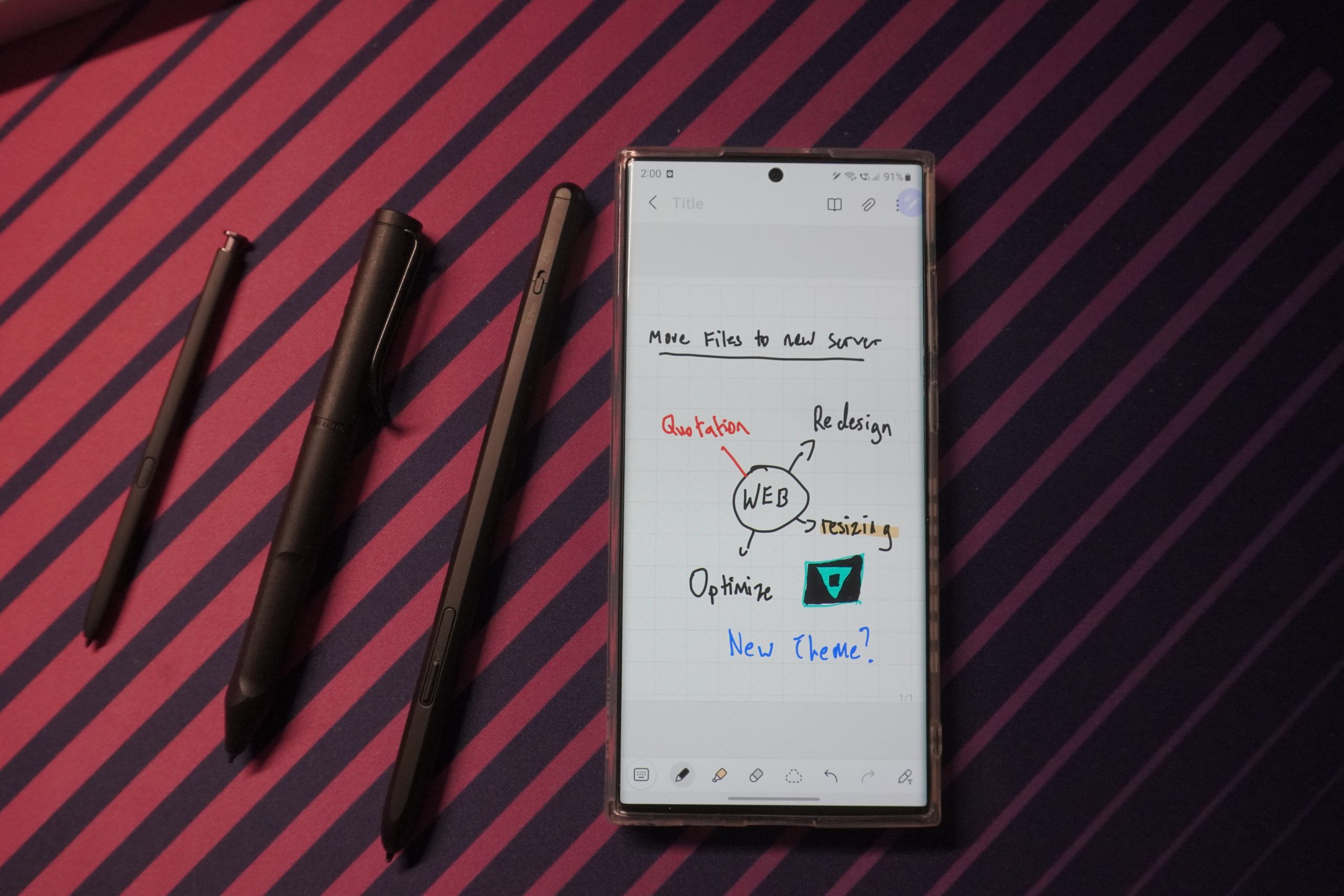 Apart from the built-in S Pen, you will be able to use 2 more different compatible S Pens that are available in the market, namely the Samsung Galaxy X LAMY Safari Twin Pen and the S Pen Pro. We have them on hand so we'll be taking a closer look on their applications and use cases.
Galaxy X Lamy Safari Twin Pen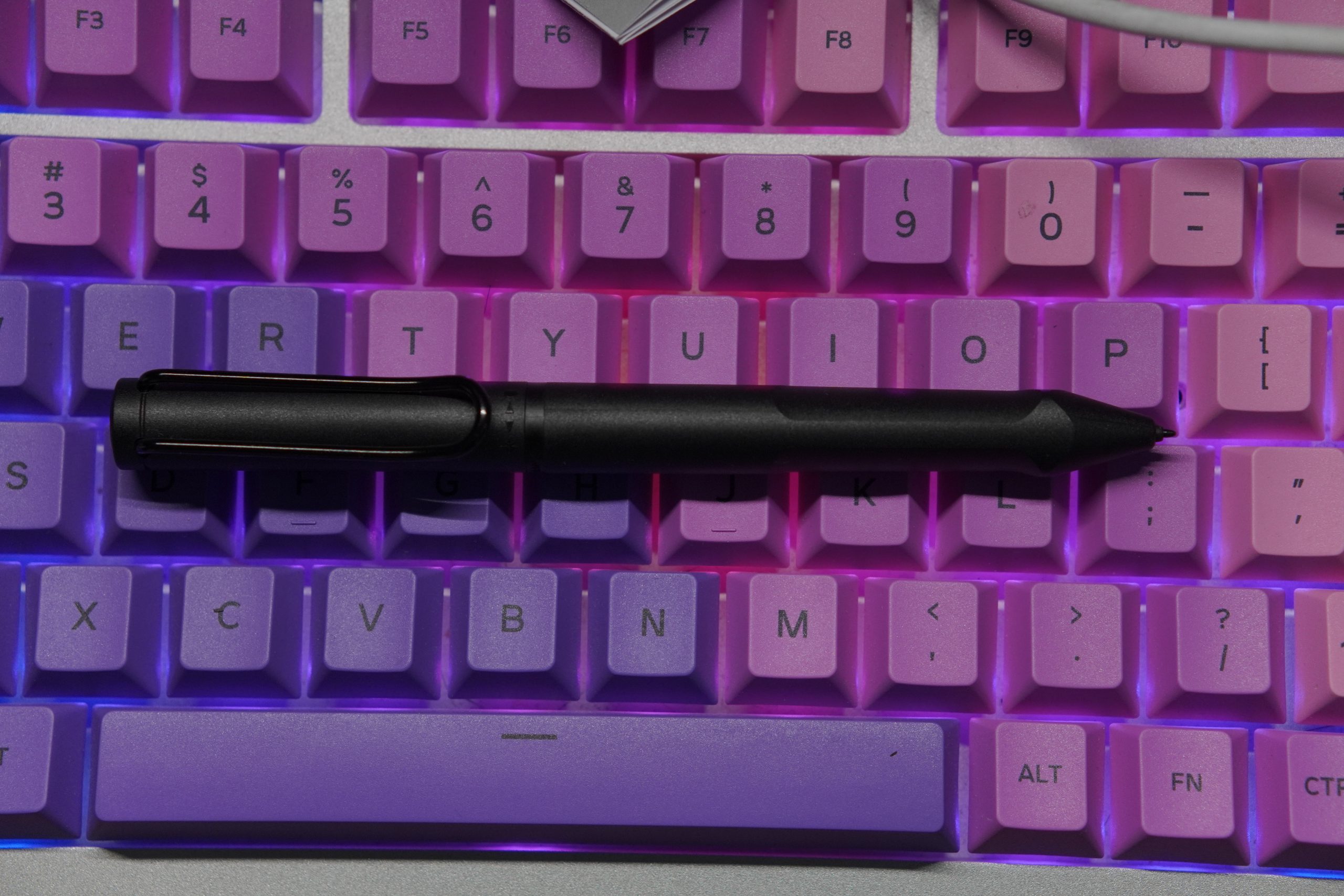 This is a hybrid pen, being able to be a simple functioning S Pen as well as a writing pen with a refillable ink system. It's LAMY's own design, being made completely of plastic with a clip for you to attach to books and shirt pockets. It weights just 7 grams and it uses an S Pen EMR Digitizer that closely reminds me of the long, seperate S Pen that you could buy for the S21 Ultra.
It's not exactly a smart pen one bit. It simply is equipped with an EMR digitizer that the S22 Ultra will recognize and bring up the Air View reticle when you're near enough the screen. It doesn't have any buttons except for the twisting mechanism for you to alternate between S Pen mode and ballpoint pen mode.
In conclusion, it's a simple Twin-function pen that you can use on your S22 Ultra, Galaxy S tablets and on paper. It's definitely ergonomically sound in design, with a flat sided design for fingers to get a grip of easily, coming in a standard fancy pen size that people would find comfortable to use on even a phone screen. Samsung's been giving these away for early S22 Ultra preorders and you can't buy these as of now. It's listed for RM 269 , which is a wee bit expensive. We see the value in it being a versatile tool between screens and paper, but it would be only easier to push this to people who are in the Galaxy ecosystem who want a bigger feel that the built-in S Pens might fail to deliver.
Galaxy S Pen Pro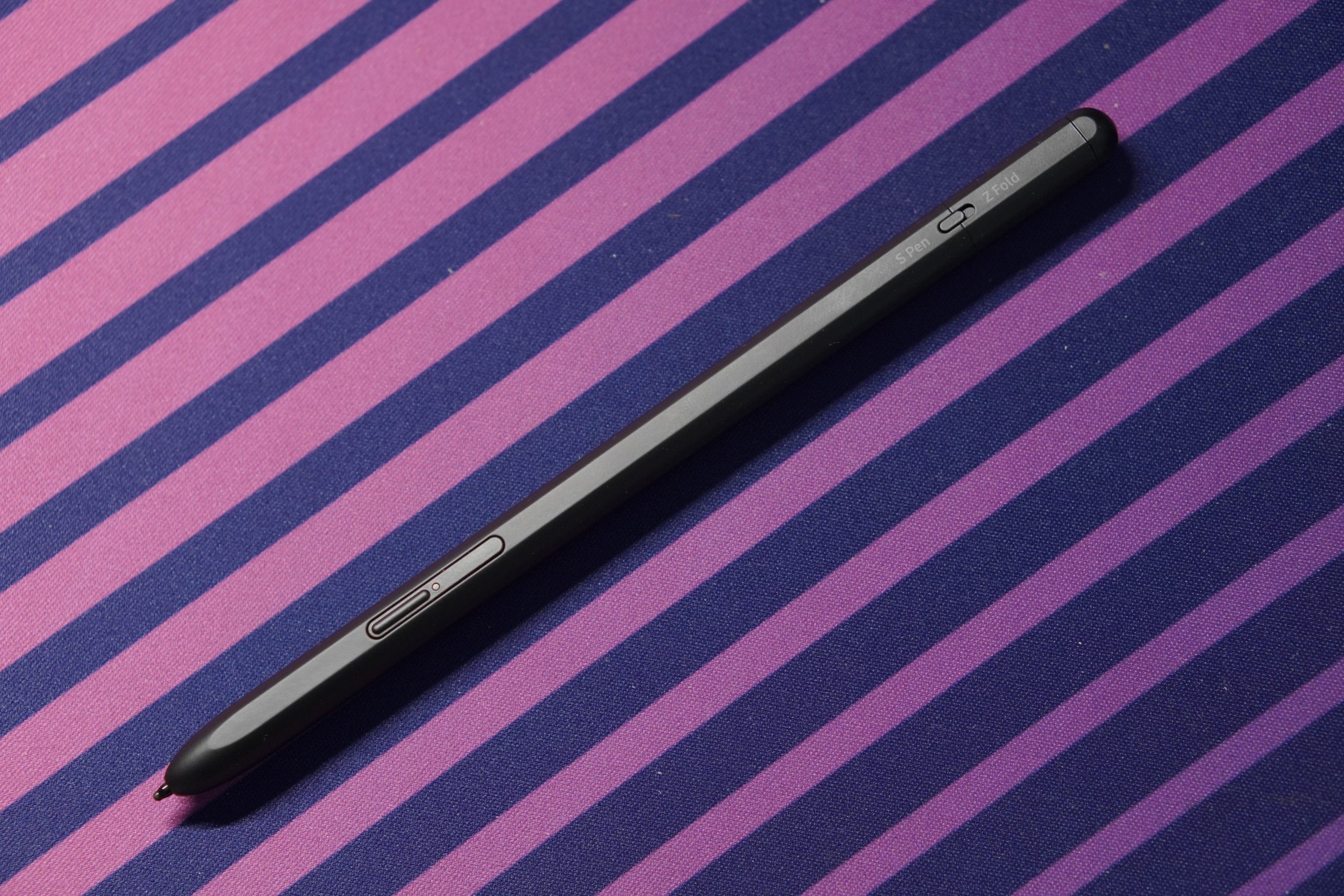 Now, this is the best S Pen you can buy currently, that can be used across all compatible devices (yes, that includes the S22 Ultra). It's basically Samsung ultimate pen, a universal stylus if you will, covering everything you need to get the most pen-like writing experiencem from a 0.7mm precise tip and the usual 4096 pressure points. This affords the user with pin-point precision, and we see the artsy folk appreciating such a level of detail.
Everything is on board, and unlike the Lamy Safari Twin Pen and S21 S Pen, it's smart, so you'll be able to make full use of air gestures, air view and inter(galaxy)-device switching without needing to push anything. The added ability of being able to copy a file to the pen and having it paste elsewhere is a neat trick that helps with moving from one device to another.
It charges using the USB Type-C port that's hidden away on top of the pen's cap that you simply need to pull out (GENTLY, READ, GENTLY). It used to retail for RM 459, and we see now that price has dropped below RM 400. If you ask me, this is the best external S Pen of the 3, on par with the S22 Ultra's built-in S Pen. From paying RM 269 for the Twin Pen, our best advice is to pick this one up instead!