Samsung's Galaxy A53 5G is a competent mid-ranger taking over the A52. It's largely the same device with a different chipset that costs RM 50 less. With confidence in display, cameras and battery, Samsung really wants to double down on the mid-range market offering a good experience for Rm 1849. Add this with 4 years of promised updates, could this be a clear, staple winner for those looking for an inexpensive daily driver?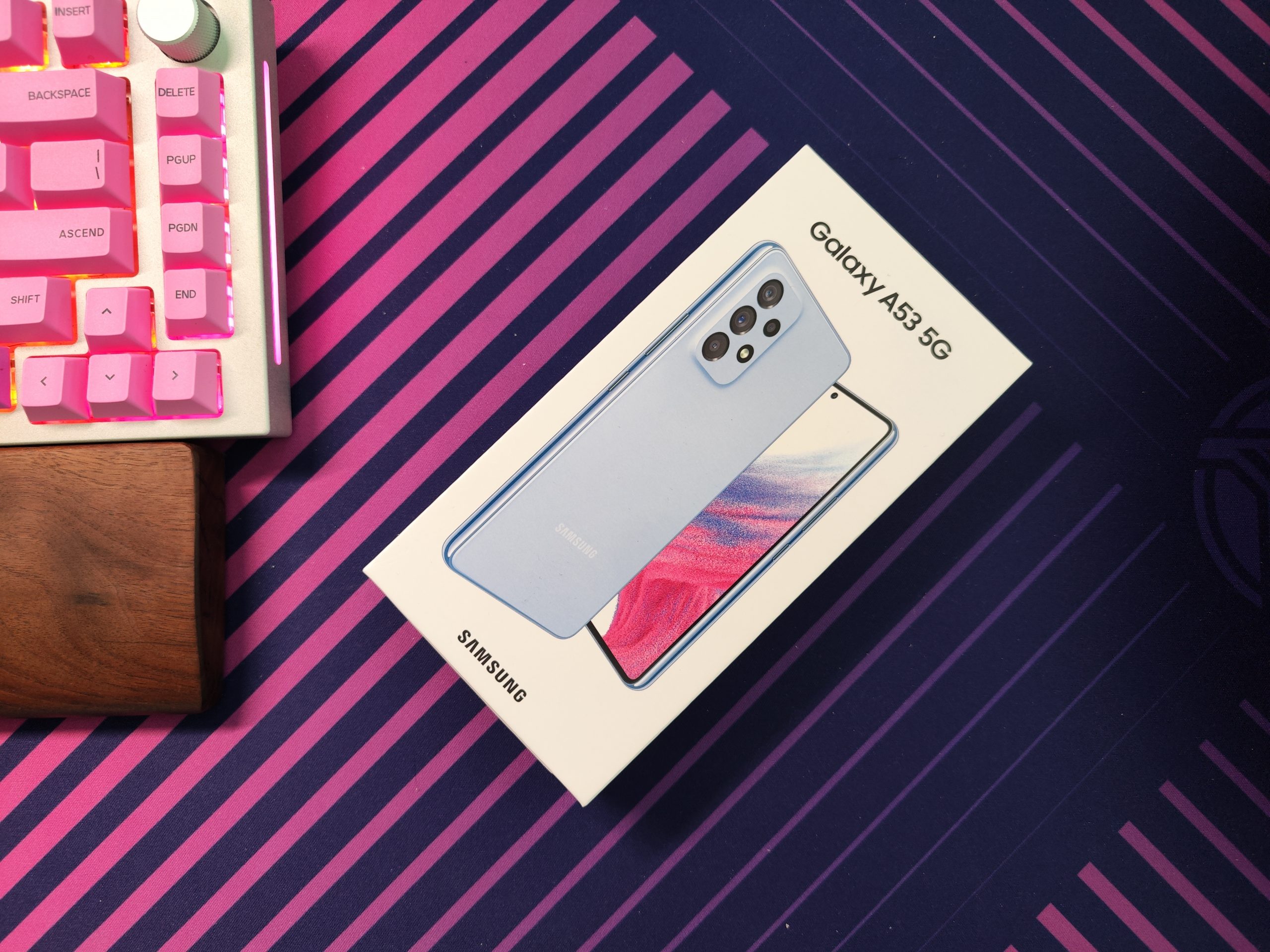 Hey Bixby, Read this review with me!
---
Specs
CPU
Exynos 1280 (5nm)
Memory
8GB / 256GB (microSD expandable)
Display
6.5″ FHD+ (2340 x 1080) Super AMOLED @ 120Hz
Camera
64MP – Wide
12MP – Ultra Wide
5MP – Depth Sensor
5MP- Macro
32MP – Front-facing
Connectivity
Bluetooth 5.1,USB Type-C 2.0, 5G,
Up to WiFi 5
Dual-SIM standby, shared SD slot
OS
One UI 4.1 (Android 12)
Battery
5000mAh, 25W fast-charging
Available Colors
Black, White, Blue and Peach
Retail Price
RM 1699
---
Design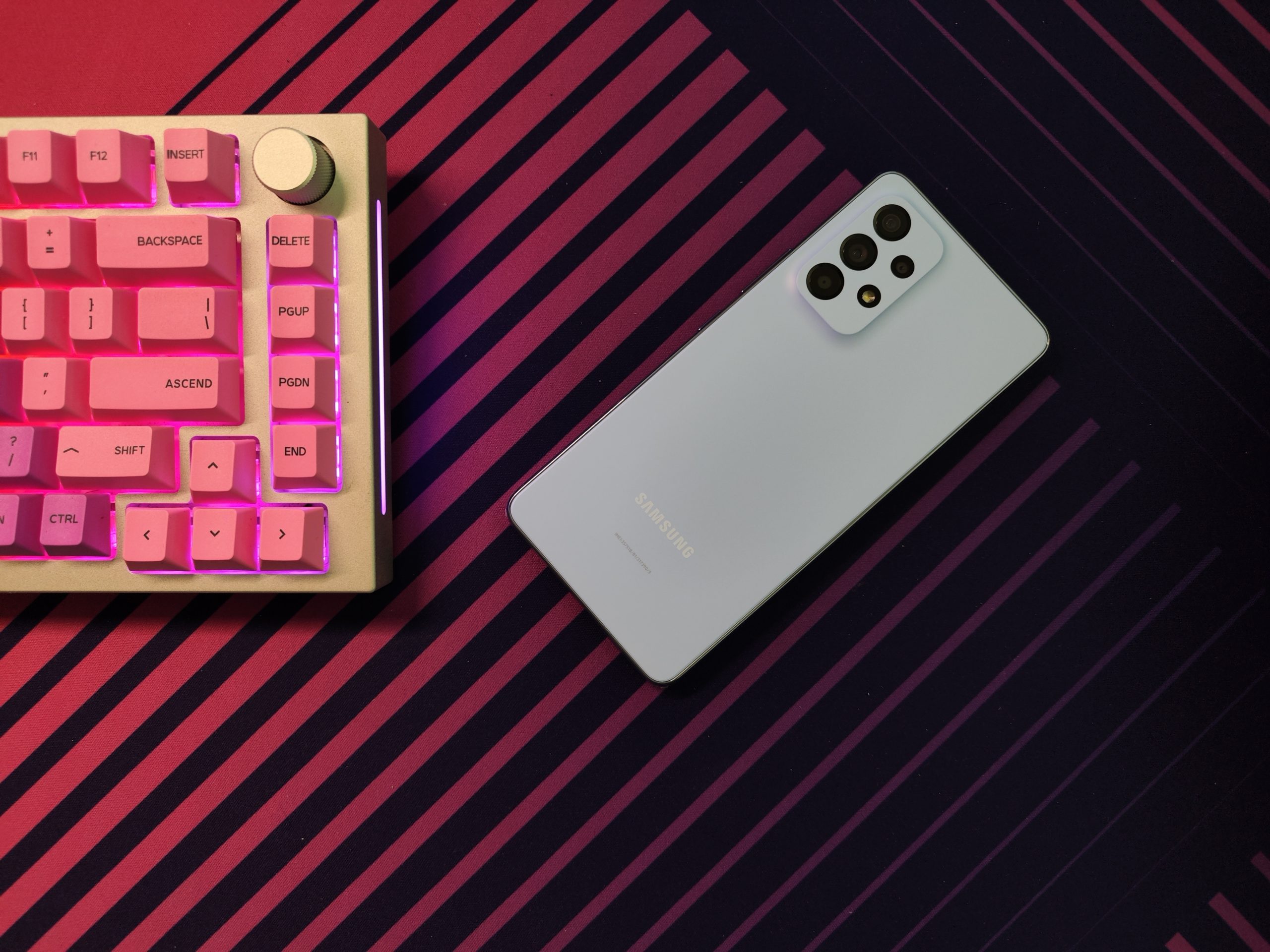 "A Plasticky Palace"
The new Galaxy A53 5G doesn't exactly stray away from last year's A52 series' design language if not at all. You can almost not be able to tell the difference apart if you got the Black / White colors. This release brings forth the Awesome Blue and Peach colors, to set themselves apart a little more from last year's predecessor that came in Mint and Purple.
The 6.5″ form factor seems fine as a phone, being an ideal size for most Southeast Asian hands to not feel its too big nor small, while having a decently sized screen that fits in your pocket.
The big change here is the 3.5mm audio jack which we have to say is a modern move, but something consumers might not sit well with considering that the A series has always had a firm standing on being a value focused series that provides users with everything they need, such as the audio jack (now gone), a memory card slot (still here) and the usual charging set (charging brick now gone, cable still included).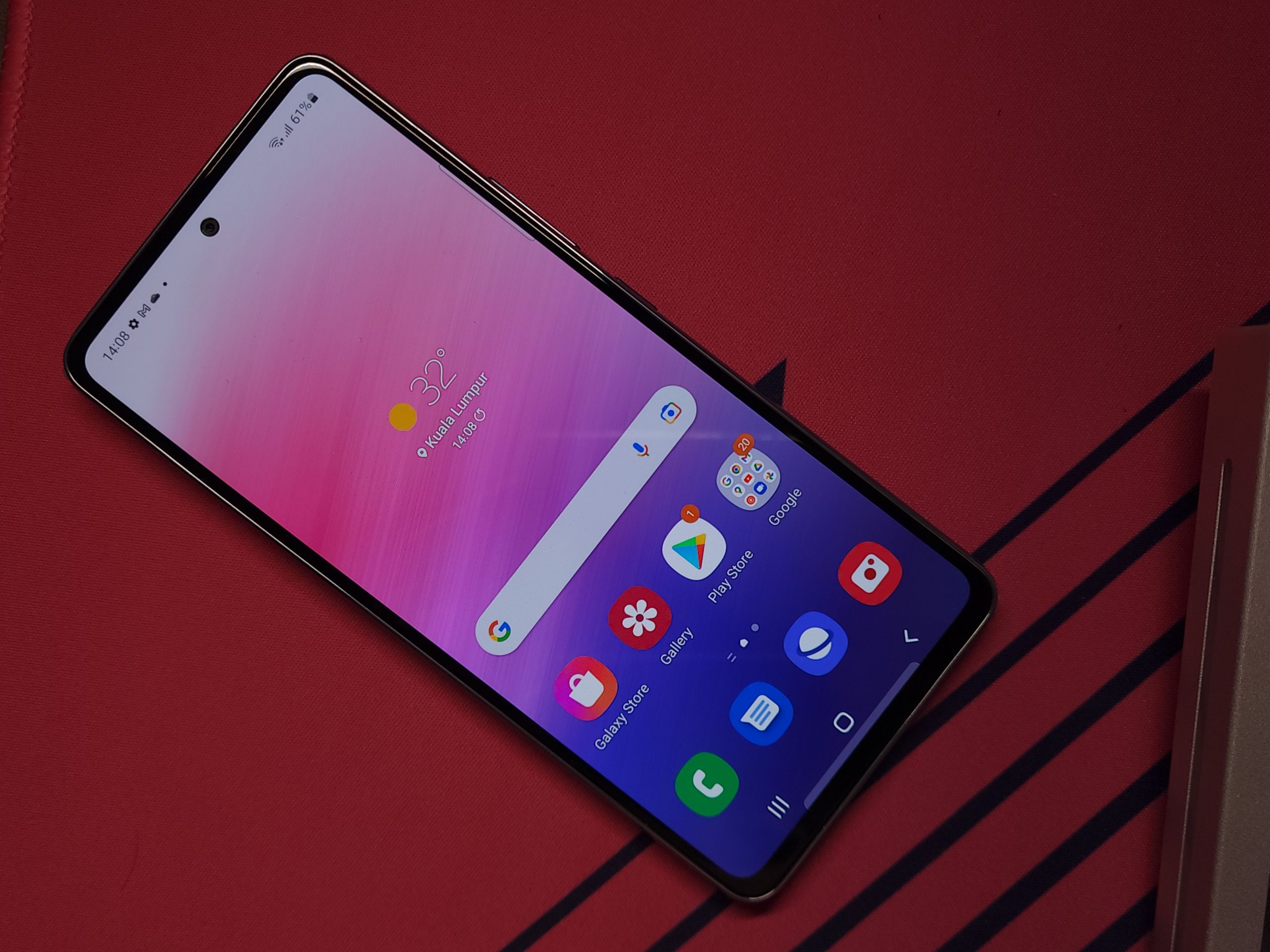 In the front there's a 6.5-inch Super AMOLED panel that runs on a FHD+ resolution. It runs up to 120hz. Pretty much retaining the same display hardware as the A52.
We've reviewed the A52 previously, and since it's the same hardware, we know how well it does. It does a fine job with colors and accuracy, and was even easy to view even under direct sunlight. It's quite immersive and only has very little bezels and a hole punch selfie cam at the top. Navigation and gaming was zippy and never really lags for any reason, which is a good sign considering we're getting to experience a non-flagship tier Exynos chipset (Exynos 1280, 5nm).
Suprisingly Smooth Debut for Exynos 1280.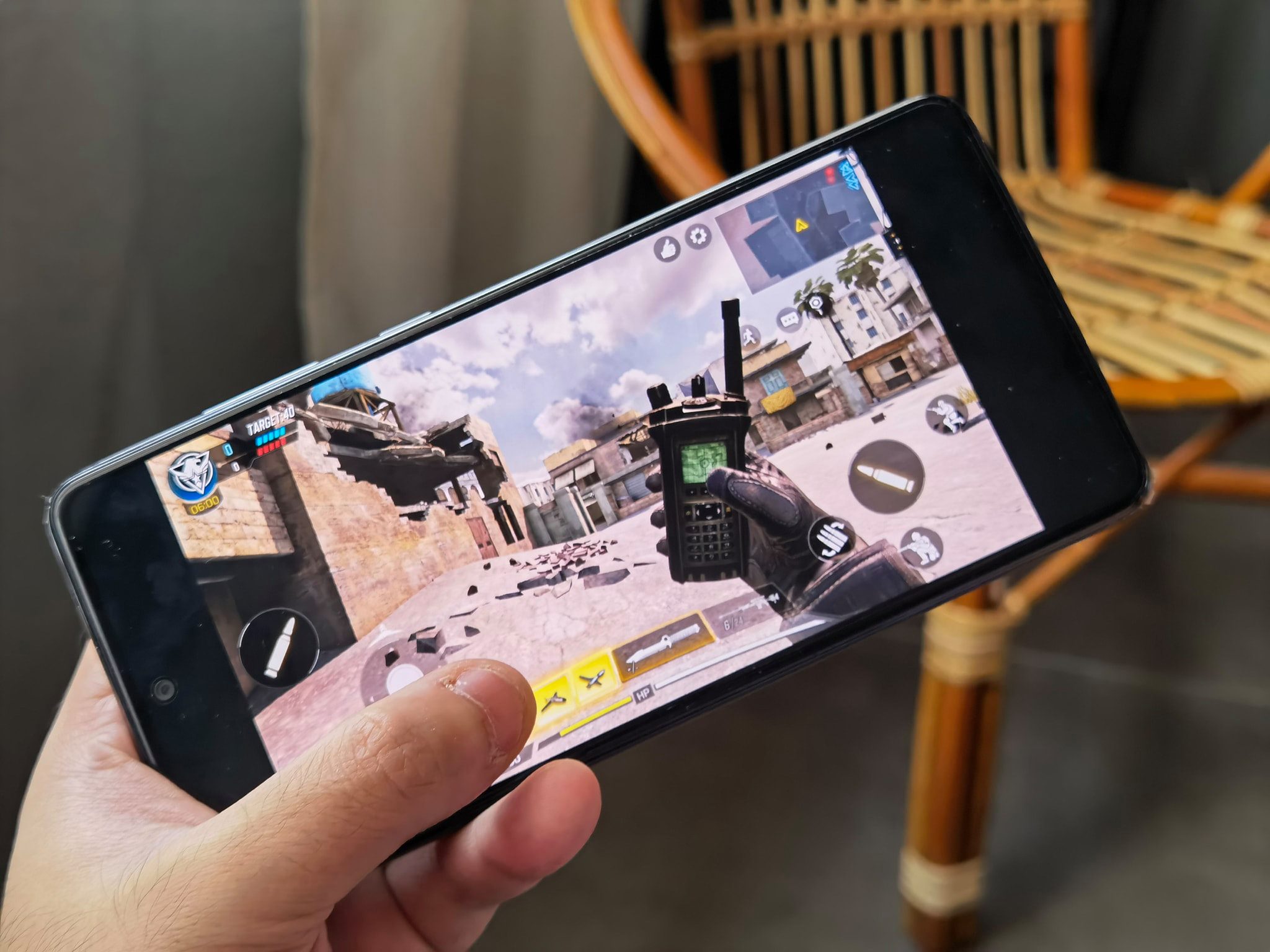 The A53 5G employs a 5nm Exynos 1280 chipset coupled with 8GB of RAM and 256 GB of internal storage. Expandability via MicroSD is available, and will be using the 2nd sim-slot if you don't plan on using a 2nd number on this device.
As expected, running anything typical Android app on the A53 5G was smooth and snappy.
Gaming was smooth on almost every level with accompanying thermals being within comfortable temperatures, although after awhile we noticed the occassional lag every now and then when switching between games and apps in quick succession. You might also encounter the keyboard popping up when needed to a second or 2 late. This shouldn't and wouldn't ruin your overall general experience with the device, and we believe a software update might do away with this mild sluggishness sooner or later.
The A53 5G can perform sufficiently in today's demanding games, on par if not slightly below a Snapdragon 778G.
Game Test Results:
Duration : 20-30 minute intervals with 1 minute cooldown period
Graphical Settings: Medium – High
| Game | Activity | Highest Temperature |
| --- | --- | --- |
| Plants Vs Zombies 2 | Ranked League and Penny's Pursuit matches @ 30FPS | 40°C |
| Cookie Run: Kingdom (HIGH) | Bounty, PvP and Story missions @ 30/60FPS | 43/46°C |
| COD Mobile (MEDIUM) | Mixed Battle Royale, Ranked Matchmaking @ 60/120FPS | 44/46°C |
Multi-role cameras that varies in results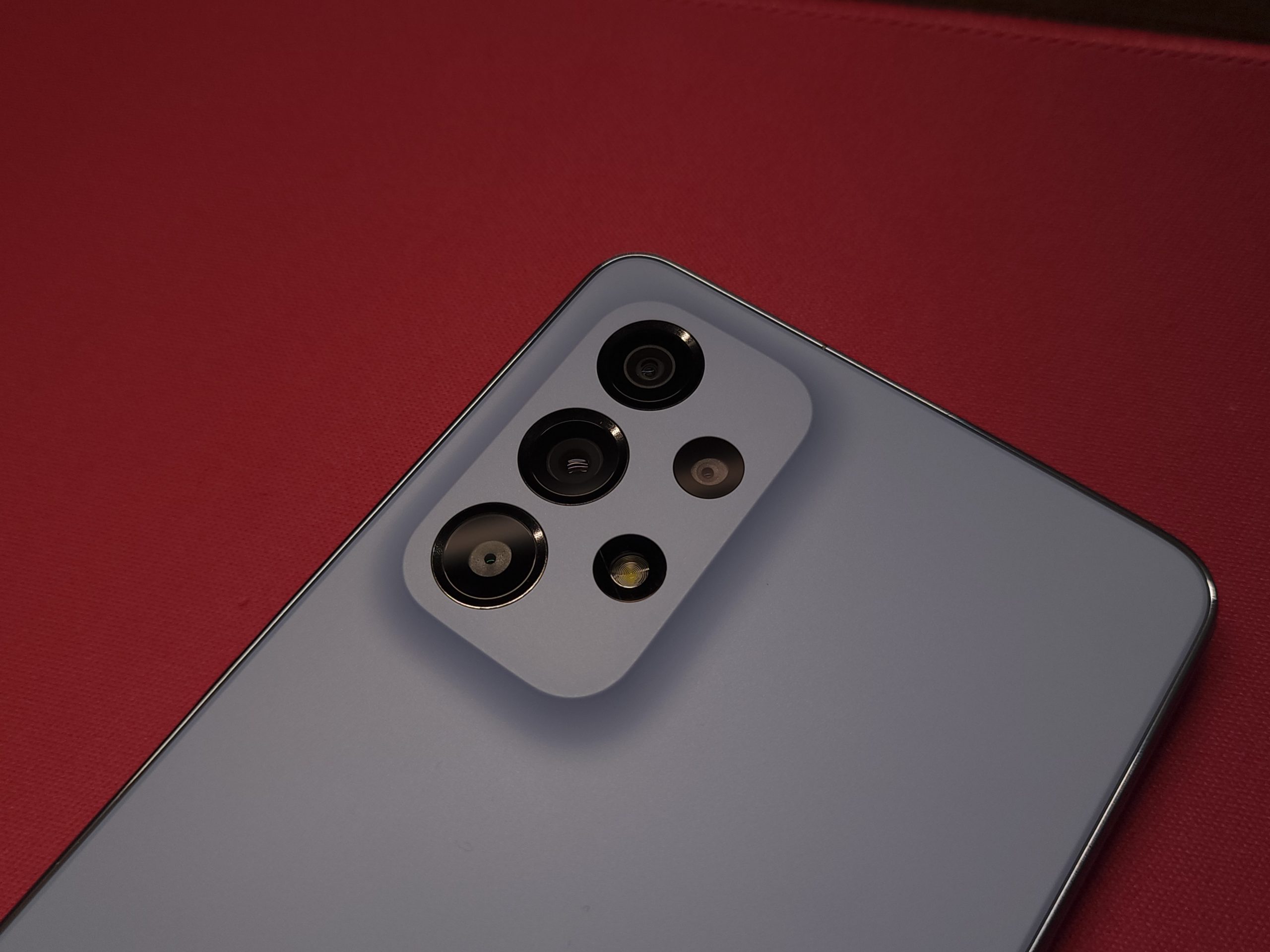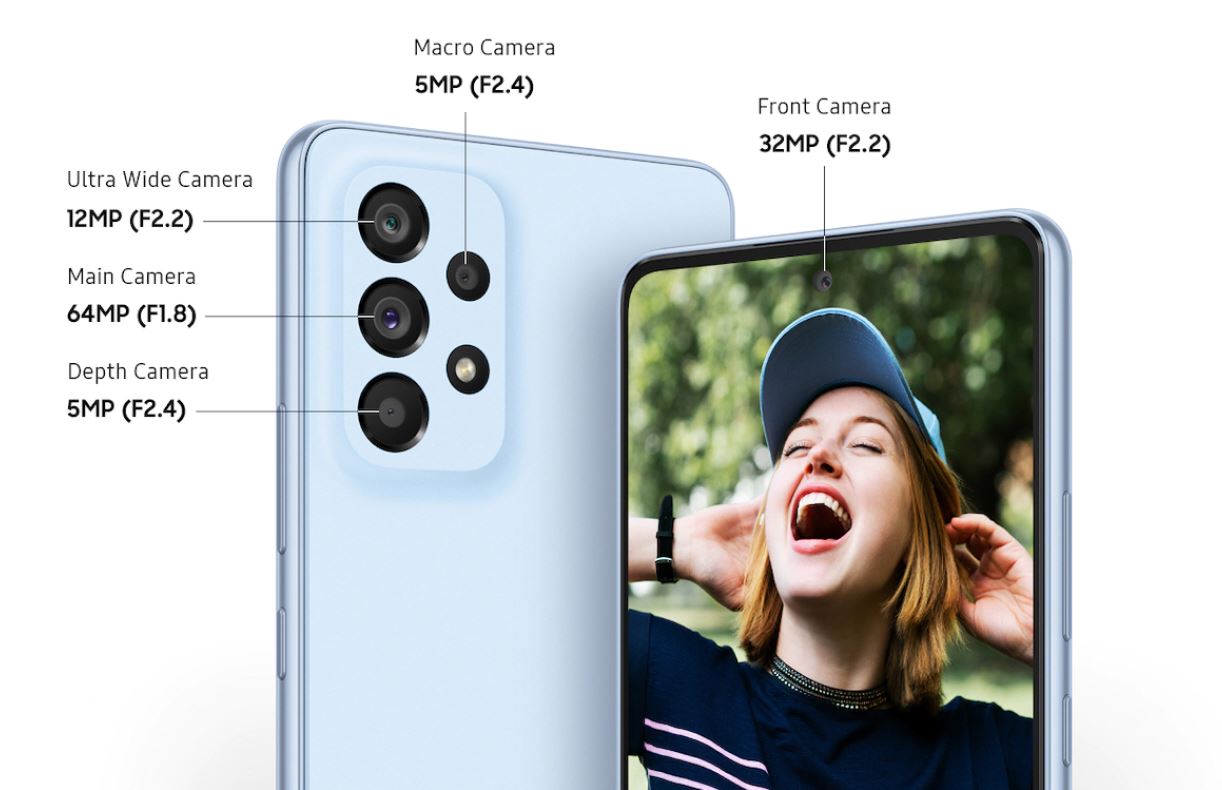 The A53 5G literally brings over the A52's camera setup consisting of a main 64MP wide, 12MP ultrawide and 5MP macro / depth sensors. This continues the versatility perk of owning such a device, being able to take a diverse set of shots at different focal lengths.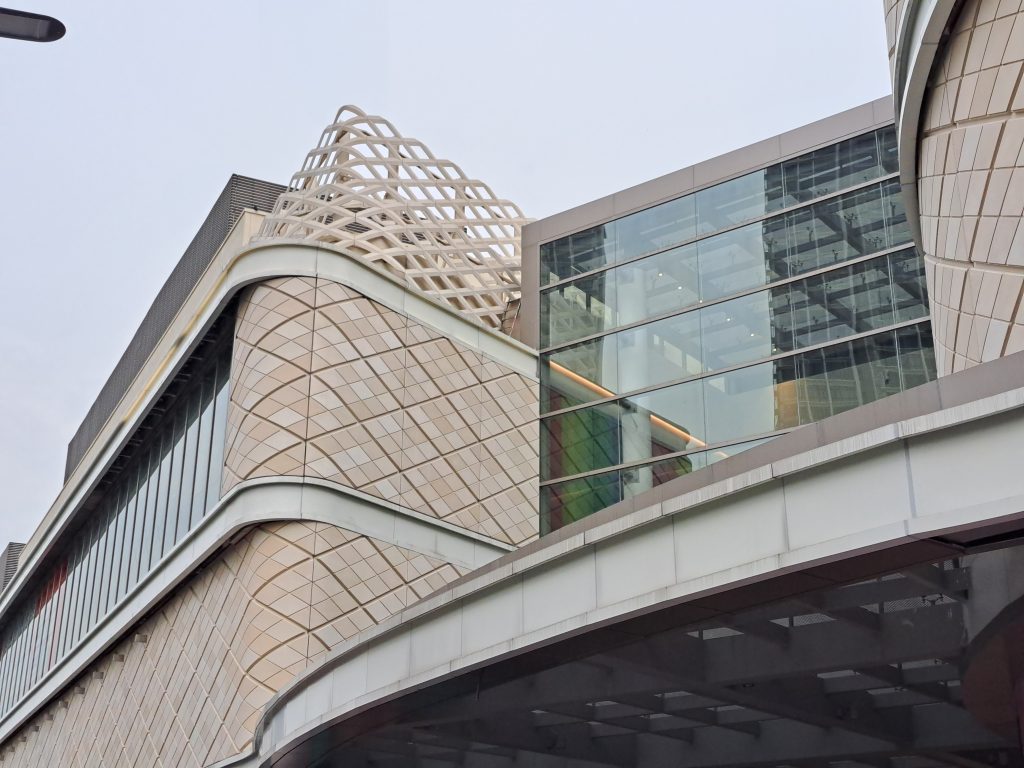 For wide angle, shots were primarily clean and clear cut with colors on the saturated side. However it's not the most detail rich we've seen but for the price it's good. It's definitely on par with last year's release which we found to be impressive from a value-quality standpoint.
Zooms were decent at 2x and starts to slowly go down at 5x. There's no dedicated telephoto lens, so all zoom efforts are digital. Quality is actually quite decent, proving that to me how far the post processing had improved to produce clean and sharp outputs without looking too "synthetic" or blotched with the watercolor effect.
Passively, white balance turned out to be a mixed bag in results. In some occasions such as indoors, it managed to hit quite right, whereas outdoors some shots turned out a little too washed out, and we had to instinctively compensate via manual exposure adjustments.
Ultrawide remained consisted all across the board, delivering decent details with good lens distortion correction. Color accuracy was in line with the main wide-angle's and that's something to appreciate. You'll definitely be able to take some good shots if the lighting is right here.
As for macro, even though the sensor managed to capture good detail, post processing can sometimes overpower the shot iself and cause a disruptive background blur which we found to be quite annoying. We suggest to keep a simple background free of overwhelming subjects and lighting to make the best out of it.
Compared to the main sensor, colors are definitely a few shades washed out but that's within expectations since it's just a tertiary sensor that you won't be using as much.
---
The 32MP front-facing camera was good, with accurate toning and plenty of dynamic range. In Portrait Mode, separation was fantastic all across the board, right down to the challenging hair strands. Overall tone was better as well, as you can see from the comparison below. My skin looked a lot more natural and not as smoothed out as a regular selfie (Beauty was turned off OKAY!). This falls within expectations of most Samsung devices to date, and could even be fighting neck to neck with even the likes of the S21 series. There's a slider for you to adjust how much background blur you would want in your shot, and I recommend that you keep this modest between 50-60%.
---
You'll get more than a day's battery life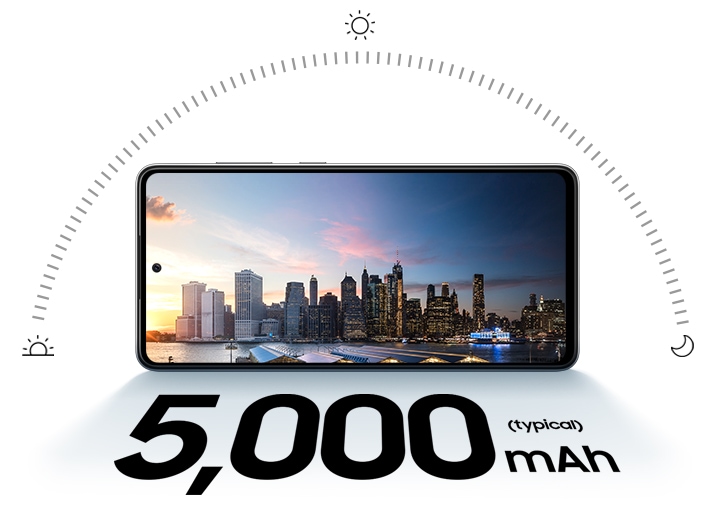 With 5000 mAh of battery in the belt with an energy-efficient chipset, the Galaxy A53 easily delivers 2 days of battery life without having to tone down any display settings on mixed, non-gaming use.

For the simpler folk, expect 2 days with some change, even with 120Hz turned on.
On a marathon run, we managed to get to day 3 with just 10% left in the tank with Power Saving. If you're a heavy, intense user, expected overnight top-ups regardless.
Now comes the charging. It's still a little slow in today's standards to recharge, coming in at 25W max. Note that with the A53 5G release, it no longer comes packaged with its own charging brick, which kind of answers the question of why the phone is RM 50 cheaper than last year's RM 1899 price tag.
Luckily we have our own 25W Samsung charging brick and we managed to get some charging speed tests done.
Charging Results
| From 1% | Unplug % |
| --- | --- |
| 15 mins | 34% |
| 30 mins | 52% |
| 86 mins | 100% |
Is it for you?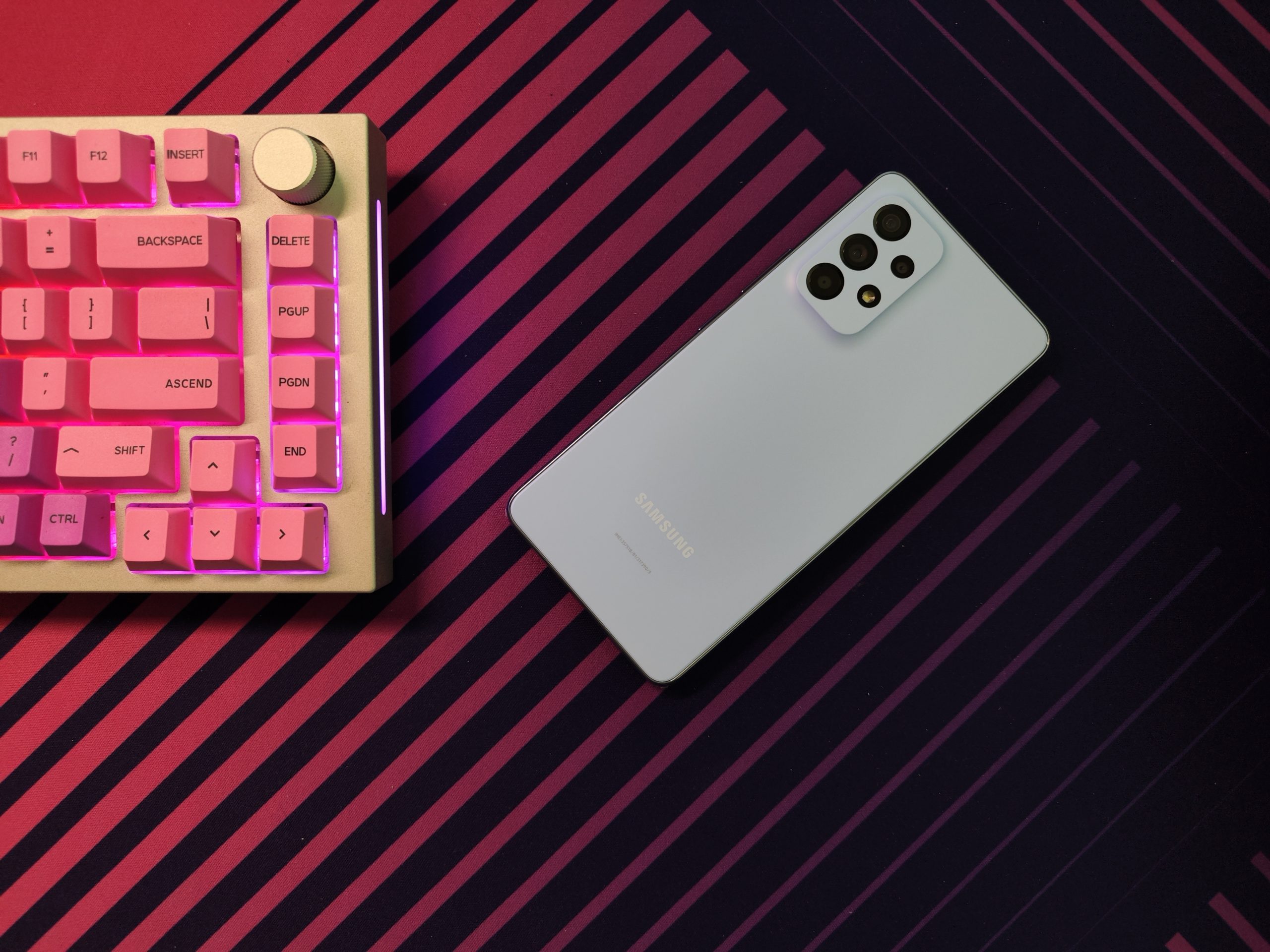 "If you're from last year's A series, you may skip this and go for an S series. If you're looking for an under RM 2000 smartphone with the best display, good cameras and long-term updates and support, you may give this one a go with very little regret."