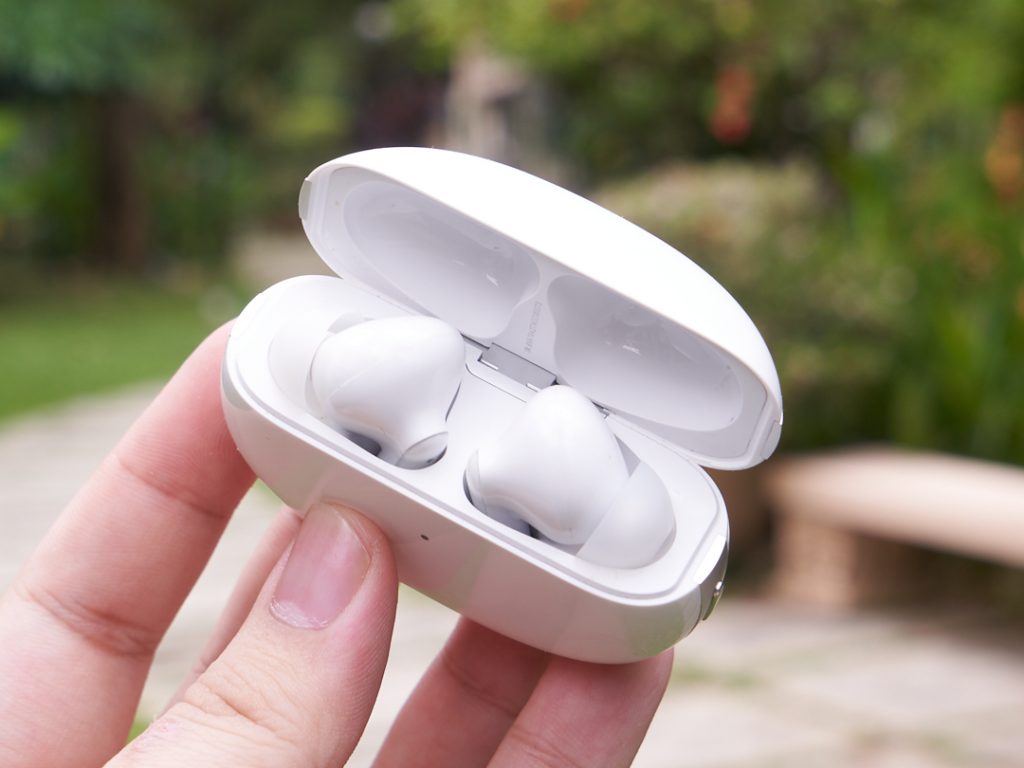 Premium with no frills.
This here, is the OPPO Enco X, the premium true wireless earbuds with ANC co-engineered with Dynaudio, a Danish audiophile brand. It comes in black, white and blue but obviously we got the white one here. Out of the box it comes with the earbuds, charging case, ear tips and type c cable. no other extra's. It's also IP54 water and dust resistant, so a little sweat or rain won't ruin them.
At first touch there was a comfy heft and solid feel. The edges were flush too so the whole thing just felt premium and weighted in my hands. Pairing was easy, you press the one and only button on the right side for a few seconds and it jumps straight into pairing mode. Everything just plain works. When you open up the case the buds are re-connected before you even put it in your ear, and if you're pairing it with an Oppo phone you get the pop up animation that even shows you the battery percentage.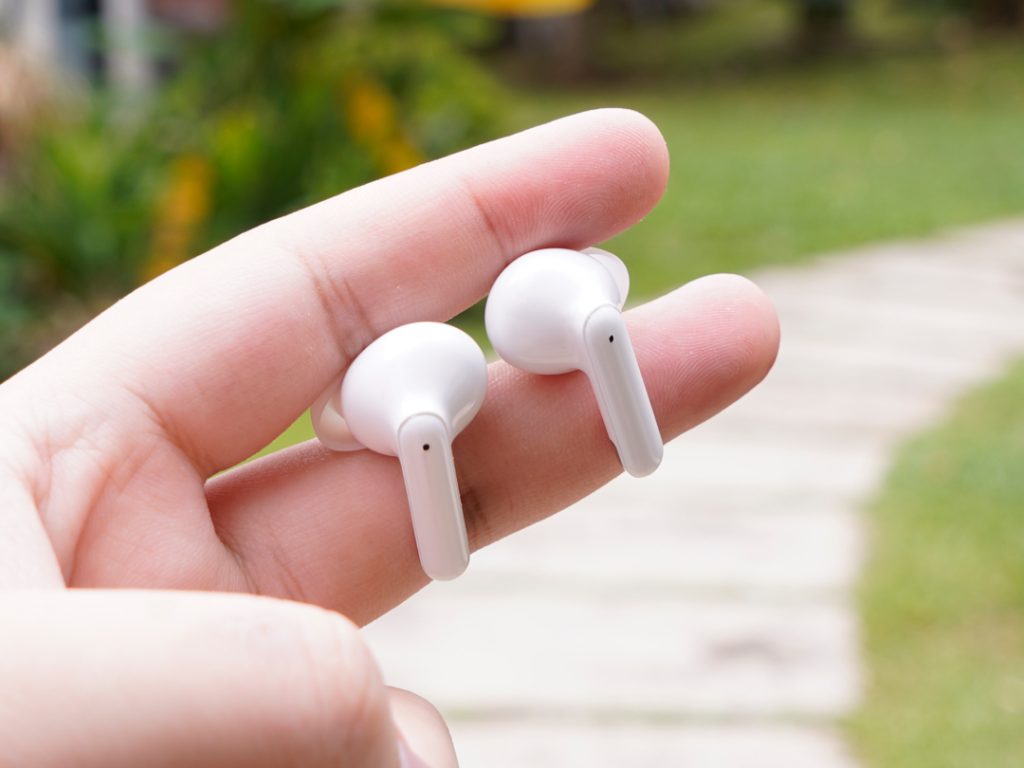 Do they sound good? Yeah but they are for bassheads.
The Enco X uses a dual driver setup, the classic tried and tested 1 dynamic driver + 1 balanced armature combo. Basically one handles the bass and the other handles the rest of the sound. The result after being tuned with Dynaudio is a V-shaped profile, so don't expect a flat profile like most audiophiles are after.
The fit is really good, which works super well with the ANC (more on that later). The soundstage on these are actually wider than average, but then again for the price OPPO charges for these they better be. Everything is just more spacious and when the video or audio mastering guy does a poor job it's obviously noticeable. Bass is very thumpy so if you like bass like me you're in for a good time. The mids are recessed and the treble is obviously boosted to try to balance out the bass. But however you put it, this is still a bass- heavy TWS.
The audio codec supported for the Enco X is AAC/SBC/LHDC. For most people you're gonna want to turn on the HD audio Bluetooth setting which plays at AAC. I really wanted to test out LHDC as it's the best codec it's capable of but even the OPPO Reno 5F i had on hand didn't have LHDC. What gives, OPPO? How is this allowed? It really would have been a better TWS if it used a codec better than AAC and more universal like APTX HD. Would like to see a better codec and higher than 20kHz specs for the next refresh from OPPO.
Max ANC for Max peace
Okay let's get to the software features. If you're using an OPPO phone, the settings are built into Color OS but for other Android phone you have to install the Hey Melody app to get the same settings. Nice and transparent, nothing left out for not owning an OPPO phone.

In terms of ANC, there's normal mode and max mode. Max mode works noticeably better than most TWS earbuds I've tested so far. Simply put it's just more aggressive and if you really don't want to be disturbed this will be good. Transparency mode just plain works, a slight amplification from the mics to hear external sounds a little better.
Battery mode is promised to be 5.5 hours with no ANC and up to 25 hours with the charging case. No lies here, it held up really well. Didn't even need to charge the case for over a week of usage.
My only complaints here are the gestures. You can choose what double tap on left or right earbuds do between previous/ next and play pause. Couldn't there be another way to have both? My setup was to just have taking off one bud as play pause but it would be nice to do so without having to take it off. There is a triple tap but that was either allowed to change devices or do nothing only, it could have done more but OPPO just didn't allow it. Then there's the modes, you have off, transparency, ANC and Max ANC but you could only choose between to at a time. Come on this is a huge problem why can't it cycle between off/transparent/ANC like other earbuds? With that said I just wish OPPO fixes all these with their future models or a firmware update.
Who is this for ?
If you like bass, want really good battery life and don't mind the price, this is a solid option for now. If you're not a fan of bass, you may want to look elsewhere as the downsides of the Enco X can be some deal breakers especially if you want to cycle between off/transparency and ANC. Overall, it still is a very tanky ANC wireless earbud that has a very lasting battery life.