What we have here is Huawei's latest budget offering in the true wireless earphone market, offering high-res playback, LDAC and even ANC (Active Noise Cancelling) for a really attractive RM 399. In our review, we're going to be seeing if HUAWEI's latest TWS has perfected the recipe of making something feature rich while going easy on the wallet.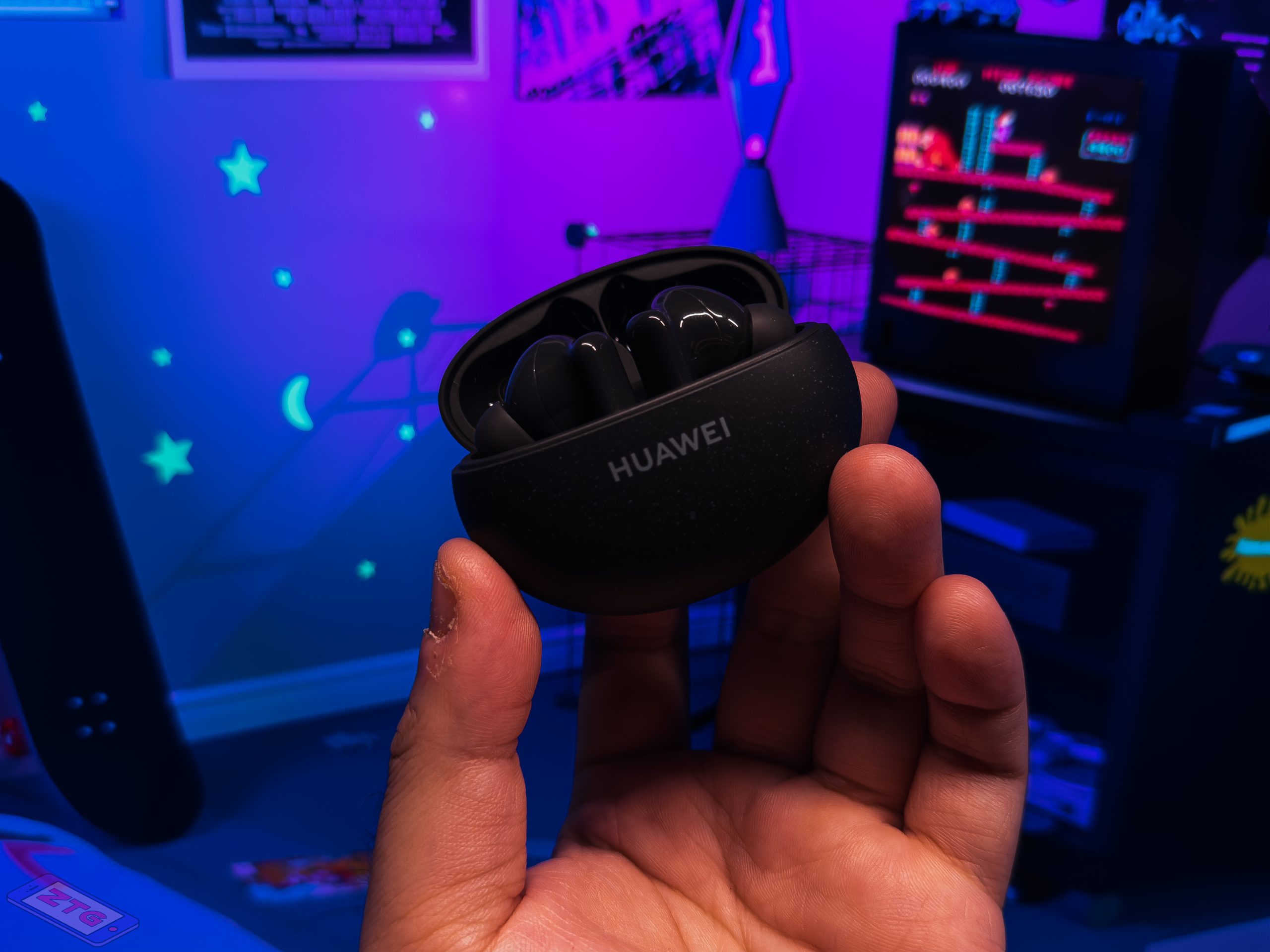 The Coolest Pebble Among The Rocks
The FreeBuds 5i comes in white, black and isle blue, and we got the black as you can see. The finish it quite unique, having a dulled glossy appearance that can easily be confused with matte. It's very smooth to the touch and managed to not show any fingerprint marks. There's also a great sense of style here, as the case have subtle speckles sprinkled all over and it really pulled it off.
The buds themselves have a glossy outlook, serving as a contrast between them and the case, which I guess is pretty ordinary. I actually quite liked the glossy look on the buds, it's good for sweaty hands at the gym as a matte finish would leave wear stains from prolonged use without maintenance.
Each bud is capable of touch gestures, including being able to control volume from swiping up or down on the stems which is a major plus.
This time around there's also an added IP54 rating, which gives the Freebuds 5i some resistance towards dust and water. It's no IP67, so don't take these out into the pool as it's only good enough to stay functional aftering getting caught in the rain or a huge splash of water.
Out of the box you get the case and buds with a USB Type-C cable, extra ear tips and the manual. Pairing was ridiculously easy you just press and hold the side button on the case for 3 seconds and bam it's done. I paired this with a few different phones and all of them were quick and easy, exactly the way pairing should be.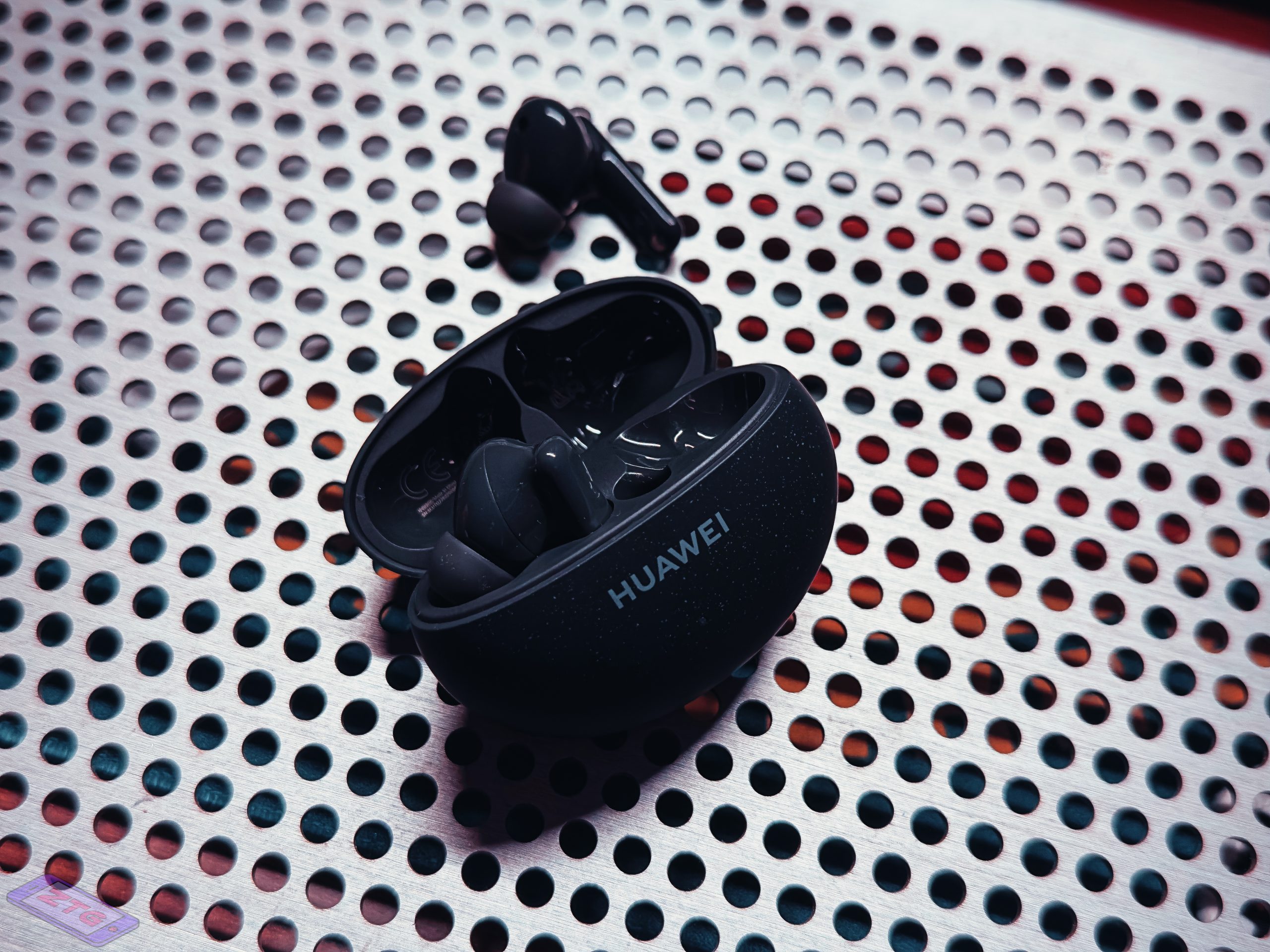 Connectivity
The Freebuds 5i uses the Bluetooth 5.2 standard and can be paired to any device. I would say that would only be half the total experience as the other half is on the companion app, HUAWEI AI Life. It's on the AppGallery as well as the Google Playstore. If you're already on a Huawei phone, you'll feel right at home with some native integrations and more efficient updates.
There's also dual Bluetooth settings, so you'll be able to pair up to 2 devices (can be a computer and a phone too), so it'll just change the audio source on its own when you're interacting with that specific device. I paired this between my Mate 50 Pro and my MacBook and the connection and change was seamless.
As for other quality of life features, the Freebuds support wear detection, and would automatically stop playback when you take 'em off. You can disable this feature in the settings on AI Life. Also, the buds can function individually and independently should you prefer to use one bud at a time.
It's not audiophile grade flat sounding at all, the bass and treble are enhanced for a much more flavorful listening experience that normal people are used to. Coming from someone who uses audiophile headphones and earphones, I have no problem daily driving this, as I've had for almost a month now and use it daily. The bass is there when the song demands it and clarity is also there. No muddy RM50 generic earphone sound here, it's definitely a premium sounding earphone.
Comfort wise it is a stellar performer too. I changed mine to the large sized ear tips and they feel like they aren't even in my ears. Had no problem wearing this for hours on end whether i'm sitting down or laying flat on my bed they never slipped out.
The Play
Coming out strong with LDAC, AAC and SBC codec support, we had to put that to the test since it's such a competitive market. There's also new stuff on the hardware front, the buds have 10mm dynamic drivers with a polymer composite diaphragm, which is a multicomponent system that's a lot better than just polymer alone since more than one element is in the mix (literally). This is however, a very low-cost production so maybe this might affect the audio capabilities the Freebuds 5i could have.
We had to LDAC on Android and AAC on iPhone, so we're thankful that we were able to pair and use both devices seamlessly without extra steps. Both codec tests were conducted with and without ANC
LDAC playback sounded really good, but most importantly, it was stable. After all, the bit rate is so high that a consistent connection is essential to the experience. ANC was barely needed here because music was already hella punchy here, especially on the mids and highs. Bass is there, but not deep enough to make a huge (sometimes invasive) impact on my overall listening experience.
AAC was just as smooth and straightforward, delivering a decent playback experience with no hiccups. I'd honestly prefer LDAC over AAC but not every phone supports it now, nor does conventional apps like Spotify or YouTube music, so we had to use Tidal and Deezer for our LDAC, whereas AAC we had used Apple Music on maximum quality.
ANC was honestly so-so, cancelling out external noises but it did have this weird wet sound about it on maximum. There are mics in the buds that do the heavy lifting for this, and you get to choose between 3 profiles of ANC on the AI Life app. Cozy, General and Ultra. I'd stay on General as it's a good balance whereas Cozy is just a slightly more muffled version of ambient mode so it's like a…transparency Plus mode?
I really enjoyed my rock and pop playlists here, and even some of my orchestral tracks did well here, especially tracks with lots of cimbals and percussion since the bass wasn't deep. These just sound good, but definitely not acoustically neutral since its only flaw is falling short on the lows, since the mids and highs are already good as they are.
The Practicality
It's great to have high-res support, but Hi-Fi / apps that stream them are still an ultra-niche in this region so LDAC might just be underutilized when it comes to the masses. Still, AAC wasn't bad at all in fact it was implemented and executed well so you're not at a loss when it comes to the Freebuds 5i.
The gestures are simple too, long press one of the buds to cycle between ANC, awareness and off modes. Double tap to play/pause or pick up a call. Nice and simple, just plain works. As I've mentioned before, you can now slide the stems up or down to control volume. The process was quick enough and easy to do, so kudos on a good execution here Huawei!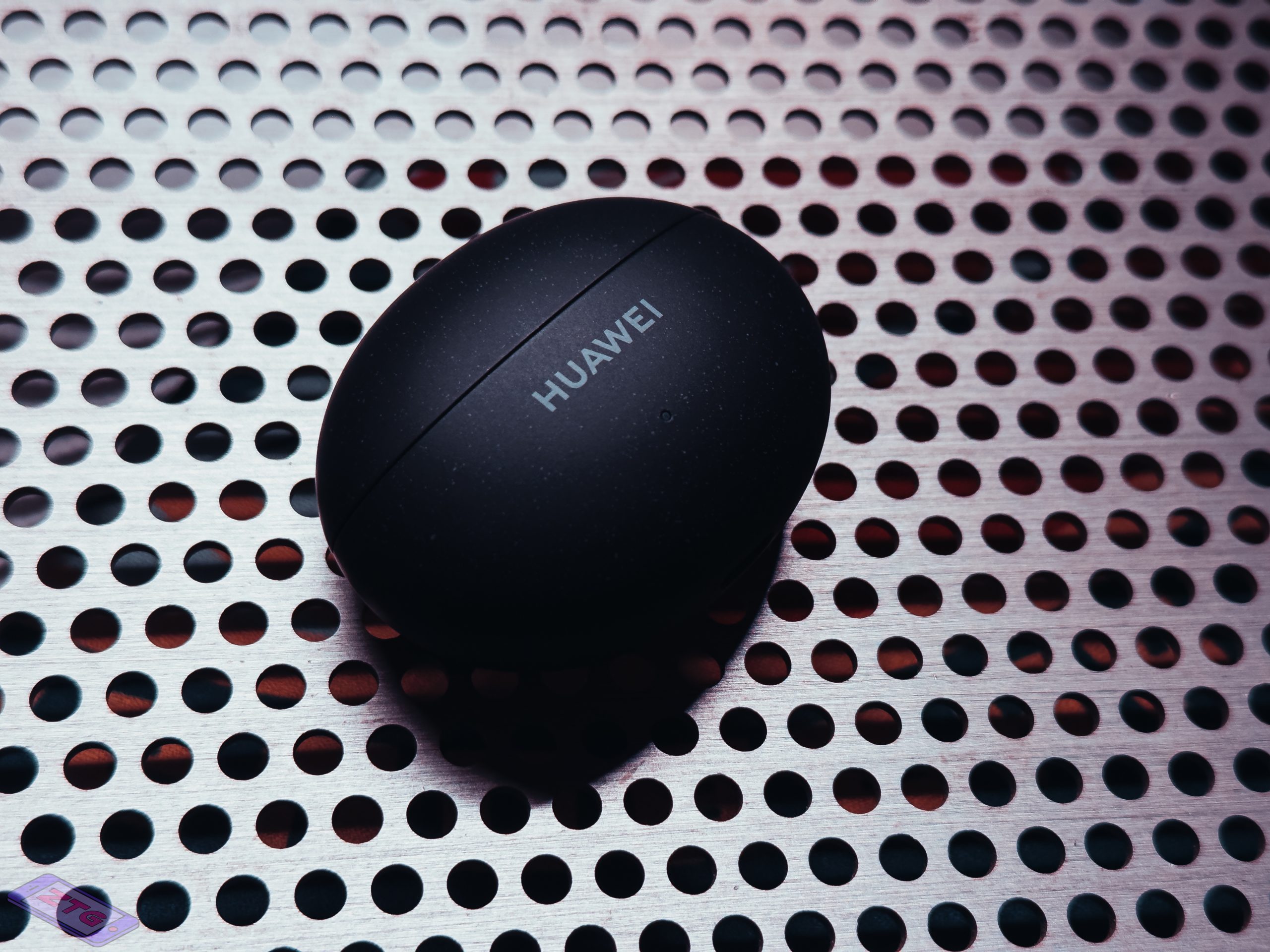 But what about battery life?
Here's the mixed bag. The battery life you'll get out of the Freebuds 5i is strictly dictacted by your choice of codec. If you're running everything on all cylinders, from LDAC to ANC, you'll get about nearly 4 hours out of it, whereas AAC with ANC on general will easily bag your over 6 hours.
The case gives you about 3-4 full charges (55mAh on each bud, 410mAh case capacity), and their quick-charging promise of 15 minutes for 4 hours playback was put to the test. They delivered as promised, and proves that the Freebuds 5i is capable of having low downtimes.
Should you find yourself completely exhausting both case and buds, it'll take about an hour and a half to fill the case and buds together. Keep in mind that there's no wireless charging, so be sure to keep a USB-C cable with you should you be travelling.
Final Thoughts
The Freebuds 5i is only RM 20 more (RM 399) than last year's Freebuds 4i (RM 379 at launch), but offers huge improvements in connectivity, quality of life and playback quality. It has every means to be a very likable pair of wireless earphones with a style that fits just about anyone.
Battery life is determined by your use case, and frankly, it may not be the best out there, but it may be the best option for those looking to maximise their RM 400 budget.
The case is durable and is water/dust proof to a degree, so what more could you ask for?