As you may or may not know, Nanoleaf has been in Malaysia for quite awhile now, providing countless homes, interior designers, decorators and even gamers some of the best lighting panels money could buy. These RGB spectrum panels take many forms, from hexagons to squares, to even triangles. If you could afford them, you just had to have 'em.
Nanoleaf Elements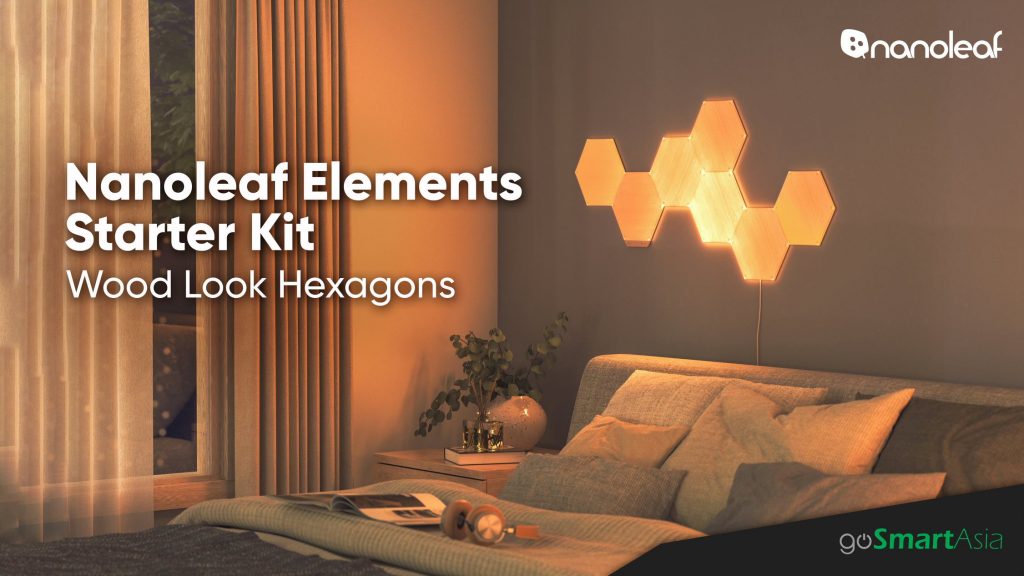 Today, Nanoleaf had announced their latest wall-based illumination panels, the Nanoleaf Element Starter kit. Although it takes a familiar shape and form, the differences lie in the finish and the lighting coverage. The Elements package comes in a new wood-like gloss that allow light to shine through them to bring out more natural warm colors that regular panels could not emulate.
Lighting and Patterns
Just like the original Nanoleaf, you will be able to program different lighting patterns and effects. The Elements do not feature full-spectrum RGB LED's, and instead is able to adjust the level of warmth using the Nanoleaf app. The touch-sensitive panel can be also sync with music, and is also able to adjust itself to white temperature automatically throughout the day based on circadian rhythm.
Availability and Price
The new Nanoleaf Elements products are available on goSmartAsia's Shopee,
Lazada, and main website starting today with exclusive bundles, ranging from simple
decoration pack to big frame combination wall light starting from RM1229.
The bundle promo will start from today and ends this coming 25th December 2021!
Useful Links