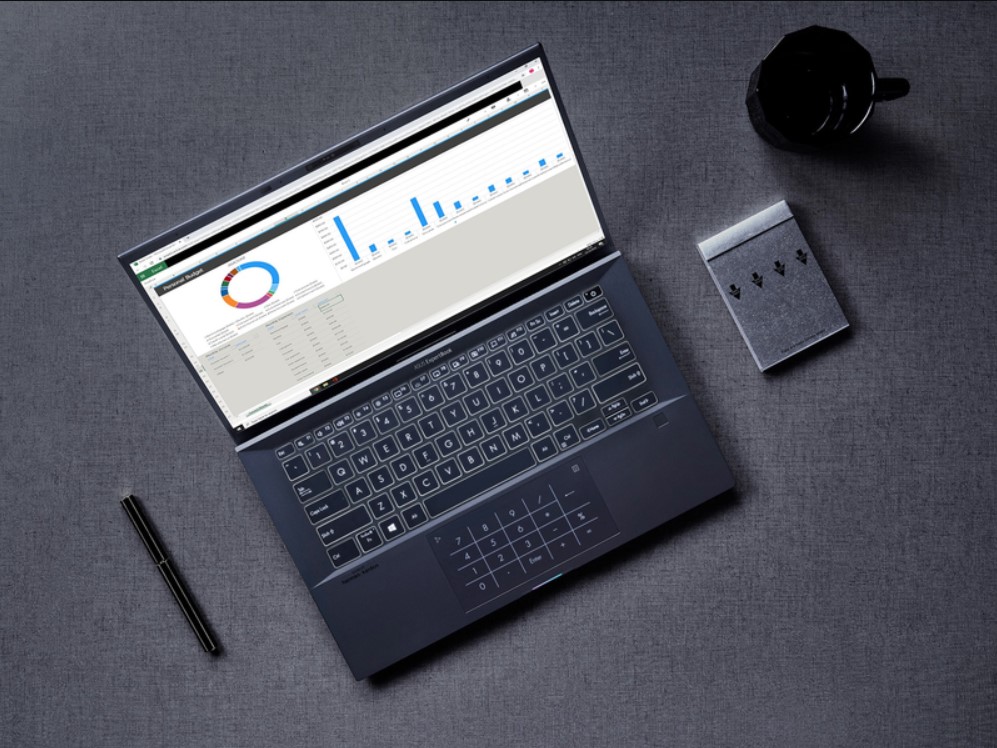 ASUS has launched the ExpertBook B-Series in Malaysia, with the ExpertBook B9 leading the pack as the thin & premium option, the B5 as the mid-range lightweight option and the B1 as the budget option. All of these laptop comes with video conferencing features like ClearVoice Mic and ClearVoice Speaker to help you speak and listen clearly with the current working situations caused by the pandemic.
ASUS ExpertBook B9
Right off the bat the B9 is the current world's lightest 14-inch business laptop, backed by it winning a Red Dot Design Award. There's two versions to it, a smaller battery 33 watt/hour model that's only 880g and a bigger 66 watt/hour model at 1KG. It powers a 14″ IPS screen with thin bezels and the latest 11th Gen Intel core i7 with Iris XE graphics and 16Gbs of ram. It also packs some security features like a IR- front camera and a finger print sensor.

Connectivity:
2x Thunderbolt 4
1x USB-A (3.2 Gen 2)
1x audio combo jack
1x Ethernet port
ASUS ExpertBook B5
The B5 is the mid-range model that weights pretty close to it's flagship brother at 1KG. It's got a smaller 13.3 inch display and packs the latest Intel 11th Gen Core i5 and i7s with various storage options all while promising to last up to 14 hours of battery life.

Connectivity:
2x Thunderbolt 4
1x USB-A (3.2 Gen 2)
1x HDMI 2.0b
1x Micro HDMI
1x audio combo jack
ASUS ExpertBook B5 Flip
The B5 has a flip screen laptop-tablet hybrid variant, with the same hardware and I/O but with a touch screen.
ASUS ExpertBook B1
With the B1, there are 14″ and 15.6″ options, both with 1080p IPS displays. They area also available with the latest Intel 11th Gen Core i5 and i7 as well as different storage options to try and fit into company budgets.

Connectivity:
1x Thunderbolt 4
2x USB-A (3.2 Gen 2)
1x HDMI
1x VGA (very cool, very nice.)
1x Ethernet
1x microSD card reader
1x audio combo jack
All the the options comes with 3 year on-site warranty
Pricing
| | |
| --- | --- |
| ASUS ExpertBook B1 14″ i5 (8+256GB) | RM 3,599 |
| ASUS ExpertBook B1 14″ i5 (8+512GB) | RM 3,759 |
| ASUS ExpertBook B1 14″ i7 (8+512GB) | RM 4,399 |
| ASUS ExpertBook B1 15.6″ i5 (8+512GB) | RM 3,759 |
| ASUS ExpertBook B5 15.6″ i5 (8+256GB) | RM 4,299 |
| ASUS ExpertBook B5 15.6″ i7 (8+512GB) | RM 5,199 |
| ASUS ExpertBook B5 Flip 15.6″ i5 (8+512GB) | RM 4,999 |
| ASUS ExpertBook B5 Flip 15.6″ i7 (8+512GB) | RM 5,599 |
| ASUS ExpertBook B9 14″ i7 (16+1TB) | RM 7,989 |