Huawei matebook D15 i5 11th gen (2022)
Starts from RM 3,099
The MateBook D15 with the 11th Gen Intel Core i5 is a pretty adequate work laptop, with plentiful ports and power to drive day-to-day office and school work alike, with generous battery life.
To love
Iris Xe Graphics
Huawei Sharing integration
Large type and trackpad surface
Adequate ports
To Love'nt
Display colors aren't class leading
Kinda high price tag
---
| | SPECS |
| --- | --- |
| CPU | Intel® Core™ i5-1135G7 |
| GPU | Integrated Intel® Iris Xe Graphics |
| RAM | 8GB |
| Storage | 512GB |
| Display | 15.6″ IPS 1920×1080, 250 nits peak brightness |
| Weight | 1.56 kg |
Timeless Mystic Silver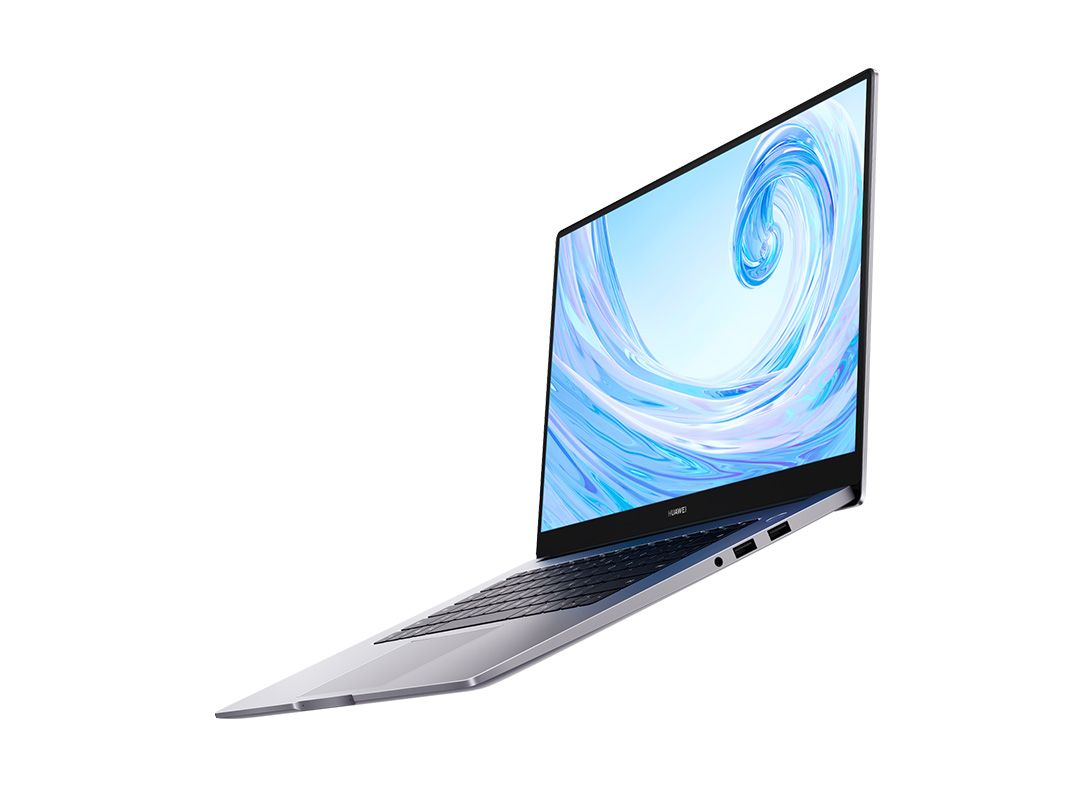 Ah, the Matebook D lineup. If you've ever wanted MacBook aesthetics but retain the familiarity of Windows, the entire MateBook series is your best friend, and what we have here is the 2022 Matebook D15, the 15.6 inch version of the budget sub-series of Matebooks, designed for productivity on-the-go. You know, like students and office workers and stuff like that. Bread and butter.
Committing to buying a Huawei computer means you gain access into their ecosystem, and even the laptops welcome you to enter it with Huawei Share smartphone screen mirroring. The chassis is covered in Mystic Silver, which matches all of their other products shade for shade, especially the high-end ones like the MateView monitor I reviewed.
The body is mostly a aluminum/plastic alloy combination to achieve the featherweight 1.56KG, anodized in the Mystic Silver that Huawei is trying to make part of their brand identity. The coating is a nice metallic yet matte satin finish with plenty of visible metallic flakes for that extra premium look, topped off with a (thankfully) flush chrome Huawei logo.
Build quality is overall nice, it's not fragile by any means with the keyboard layer of the chassis reinforced to reduce flex. (Please don't try to flex ,bend or drop your laptop lmao)
Super thin bezels for that super premium look
Huawei insists on calling their thin Bezels FullView because they are only 5.3mm thin for that super thin look to make laptops with thicker bezels appear dated, which I'm a fan of. The display is an IPS panel that peaks at 250 nits of brightness, which isn't usable outdoors so please keep that in mind if you plan on using this outdoors. Don't expect to do to color design work, as the color gamut is not great, so please consider the higher end MateBooks for that kind of work.
Viewing angles are ok, it's better than TN panels for sure. Definitely enough for you to show someone next to you your work, and glare is not an issue too, as the display is matte finished despite some higher end models coming in a glossy reflective finish. There's also a built in software for blue light reduction to reduce your eyestrain in the evening, so if you are that kind of people who need it, Huawei has your back.
If you use a Huawei phone, you can pair it with the laptop through Huawei connect and you can mirror screens and control your phone from your laptop as well as transfer data, so no more wasting time leaving the laptop to unlock your phone, it's all right there in your fingertips.
---
Worry-free, future-proof I/O
The Matebook is incredibly well equipped and balanced in the I/O department. It's powered by USB-C with 3 USB-A ports (3.0 on the left and 2x 2.0 on the right), a full-sized HDMI port which is essential for students, and a headphone jack. It's got enough slots for the average person, with the bonus of being powered by type c so you don't need separate chargers for your laptop and phones etc. Good stuff, gold star for you Huawei. They could improve by including a VGA-HDMI adapter in the box, most projectors still use VGA in today's world. Offices and schools just haven't gotten around to upgrading their 10 year old ones yet.
Main Ports
USC Type-C x1 (powered + data transfer)
USB Type-A x 3 (1 left x 3.0 speed 2 right x 2.0 speeds)
HDMI x1
3.5mm Audio Jack x 1
Webcam's Still Part Of The Keyboard
The keyboard and trackpad is pretty average. It just works. Key travels are short with a generic tactile feedback, the trackpad has the anodized metal feel to it and it's plenty large and extra tactile as it sinks down quite a bit. Remember when I said the bezels were thin? Well, it's so thin the camera moved down into the keyboard and pops up. The angle is very unflattering for video calls, but it only adds to the privacy advantage which we all deserve.
While we're down here I also want to point out the finger print scanner which definitely came from a smartphone. It's a MateBook staple design and I am all for it. Fingerprint scanners dare I say are already a perfected technology since we had so much time to improve it, why not put it on a laptop? It's easier than a password and harder to bypass than facial recognition. Lastly, speakers are downward facing and they sound plenty loud with clarity on a hard surface. This laptop is cooled from the bottom too so don't use this on a soft surface that might suffocate the cooling and speakers.
---
Strictly for work and school please don't play games
This review unit is the 11th Gen i5 setup, and it comes with 8GB of ram and 512GB of SSD storage.
Booting up and launching stuff is quick, it scores well here and will definitely empower you to start up your work quickly on the go. The 4 core 8 threaded i5 has no issues with online playback of 4K video and definitely can handle all the web browsing and Microsoft office you throw at it but the performance pretty much stops here.
Gaming wise this uses the integrated Iris Xe graphics built in, and you can run league of legends and csgo but that's about it. I tried playing Valorant in it's lowest settings at 1080p and the laptop managed to obtain about 70-90fps. So look elsewhere if you want a smooth gaming experience. You could game if you want to, but this is not what it's built for.
Battery Life is plentiful.
Juggling between chrome tabs that were playing video and browsing web pages (and writing this) the windows battery function estimated a little over 6 hours at 80% with me using this in better battery mode. Can it last longer? Definitely , if you don't stress out the GPU with video playback and constant Facebook it can definitely last you through a better half of the work day. Students can rejoice as this will definitely last you through a couple lectures (when you guys can return to campus that is). No dedicated GPU for gaming is sad but the tradeoff definitely comes up as a bonus here.
---
The MateBook D15 2022 ; Is It Worth Picking Up?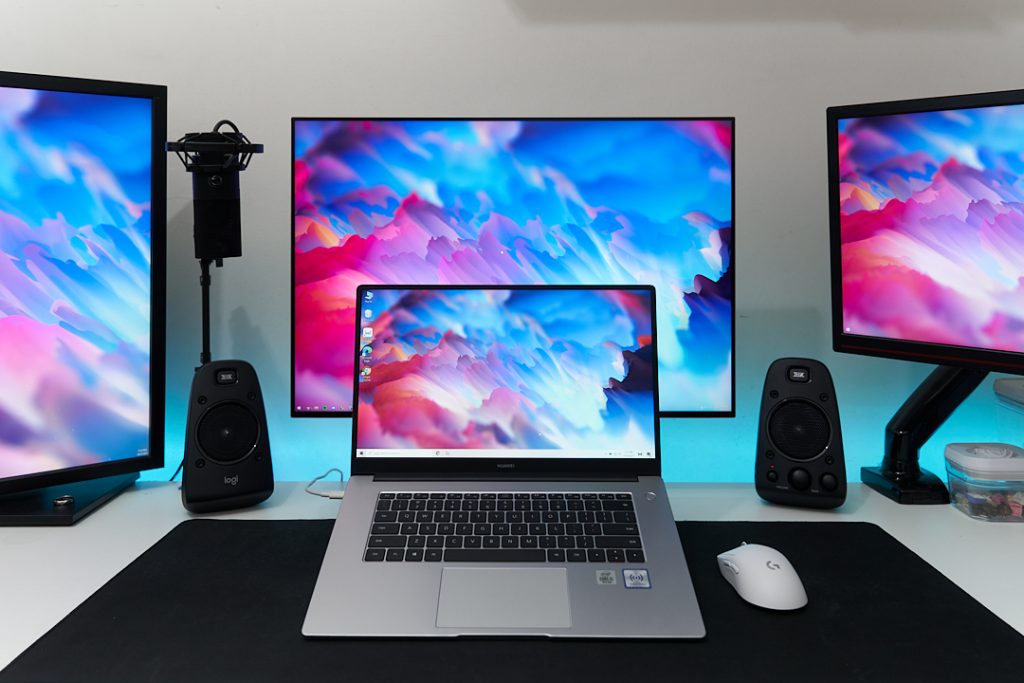 If you're looking for a nice, light but big screen laptop for work or school, the MateBook D15 suits you. It's got a stylish design and functional ports all around, can start up your work quickly without extra baggage in the form of dedicated phone and laptop chargers. Just don't buy this for gaming purposes. Ideally if you want to game you should have a powerful desktop at home and this basic laptop for your day-to-day work.
---
---