Now up to 7th gen, the ever-reliable and ever-affordable Xiaomi Smart Band enters the 2022 year, promising a bigger display and a slew of sports tracking features among other things.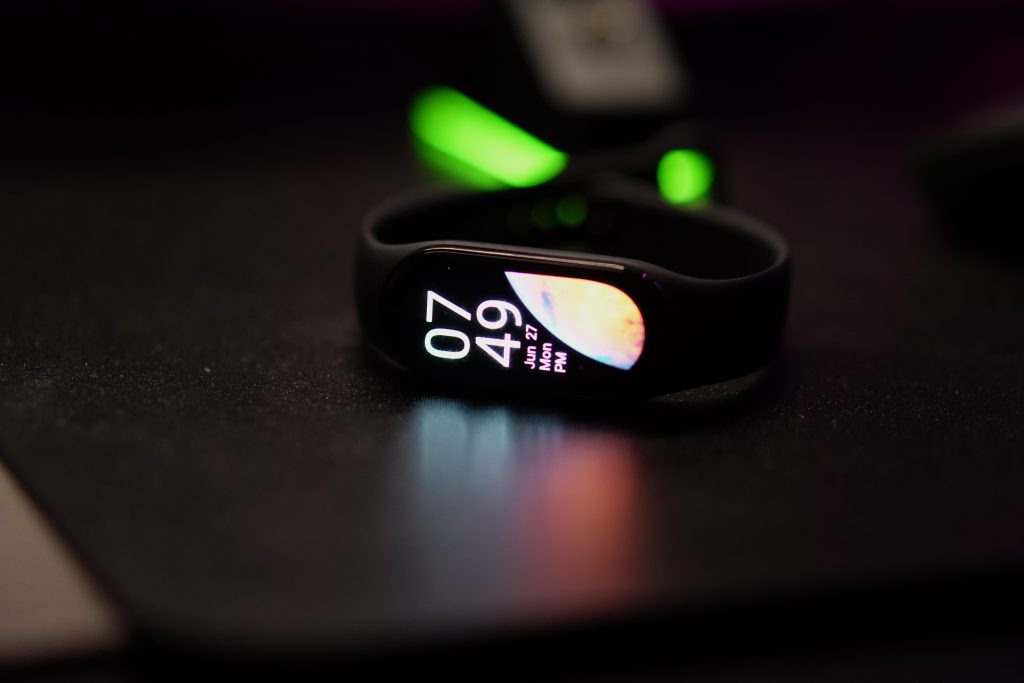 Design And Display
The Smart Band 7 largely looks similar to the Mi Band 6, with the most noticeable change being the display. The screen's bigger at 1.62-inches with a high (for its size) resolution of 490 x 192. You can definitely see that the band display is fuller with thinner bezels which makes it look a lot cooler than the Mi Band 6. As comparison, the Mi Band 6 had a 1.56-inch AMOLED with a 486 x 152 resolution so the Smart Band 7's display is not only larger, but sharper too. It's also worth nothing that the Smart Band 7 is covered by a 2.5D tempered glass which is a plus point.
Navigation is done via swipe gestures on a full touchscreen, and it's easy to pick up if you're using swiping gestures on your phone already.
Navigation Shortcuts
| | |
| --- | --- |
| Swiping Up | Menu |
| Swiping Left / Right | Widgets (Weather and Audio Playback on default) |
| Swiping Down | Notification Bar |
If you're wondering about watch faces, the Smart Band 7 comes with 5 pre-installed ones that are optimized for its vertical-oriented display. Some of them are animated, like this Mars one! You may also download additional watch faces from either the Zepp Life App or Mi Health app if you'd like to see more. At current, we've been told there are over 100 band displays available for download so you can slowly take your pick!
The Smart Band 7 also goes Always-on, and with such a robust battery life there was simply no reason to have that turned off!
Sensors That Just Work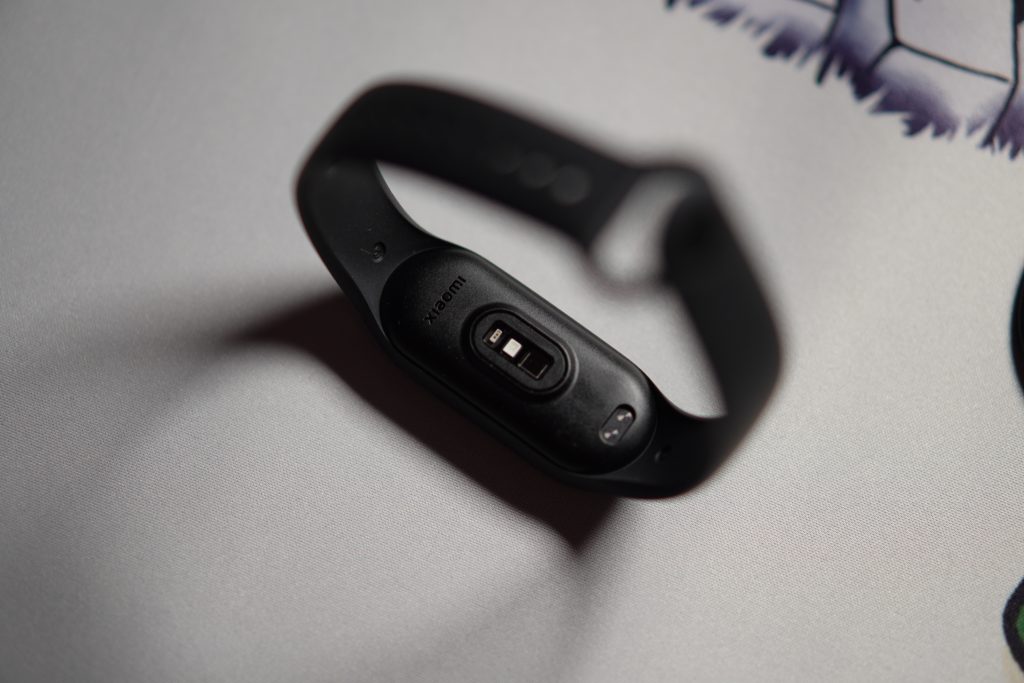 Mi Band 6
Smart Band 7
PPG heart rate sensor
3-axis accelerometer sensor
3-axis gyroscope sensor
SpO2 sensor
Connected GPS
PPG heart rate sensor
3-axis accelerometer sensor
3-axis gyroscope sensor
SpO2 sensor
Connected GPS

As you can see, the number of available sensors on either bands are exactly the same. These sensors work together to measure as many health and fitness related factors as possible, with the Smart Band 7 having loads more than its predecessor. What remains to be done from here would be GPS related. For all things GPS, both bands will still depend on pairing with your smartphone to get a GPS lock.
What's Extra
Mi Band 6
Smart Band 7
30 Fitness Modes
Sleeping SpO2 tracking

120 Fitness Modes
Continuous SpO2 tracking with alerts
VO2 Max
Training load
What's The Same
Sleep tracking
Breathing exercises
Stress monitoring
Female health tracking
PAI (Personal Activity Intelligence)
Idle alerts
Camera remote shutter
It's apparent that the Smart Band 7 offers significantly more than the Mi Band 6, with our personal highlight being continuous SpO2 tracking, VO2 Max calculating and training alerts. These are important for tracking your progress and with alerts, you'll be able to know when you're over-extending your pace in whatever fitness activity you're doing, including swimming (both models feature a 5ATM water submersion qualification).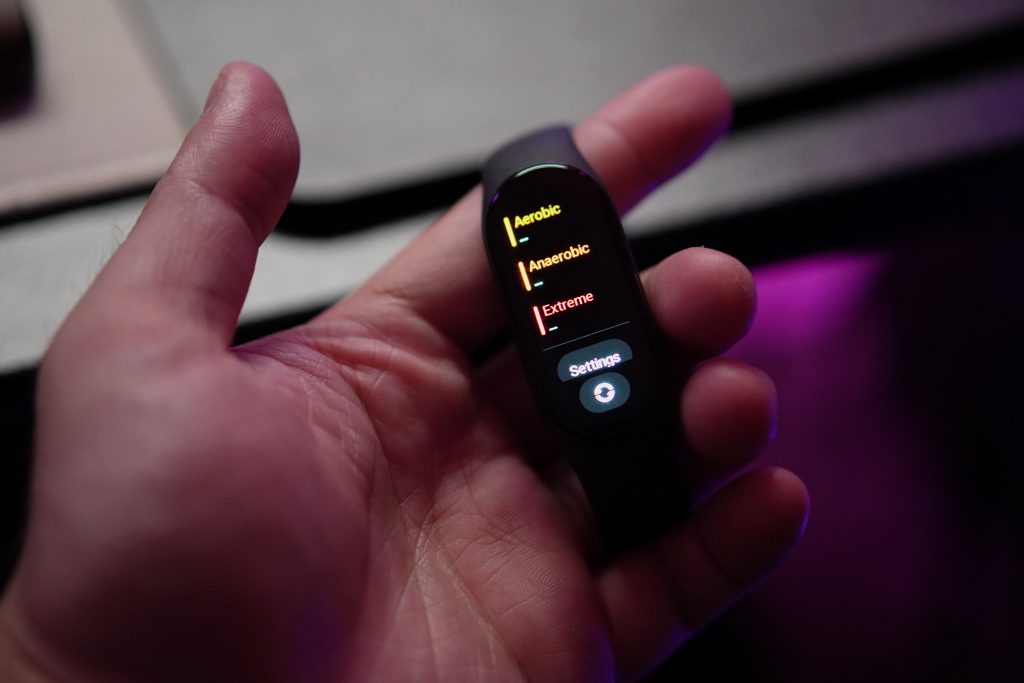 The Smart Band 7 offers 90 more sports modes over the Mi Band 6 and that's quite a large increase. It seems like Xiaomi really wants people to think of this Smart Band as an affordable, non-intrusive fitness tracker so this is beginning to look like a great stepping point, especially with an attractive price point of under RM 200.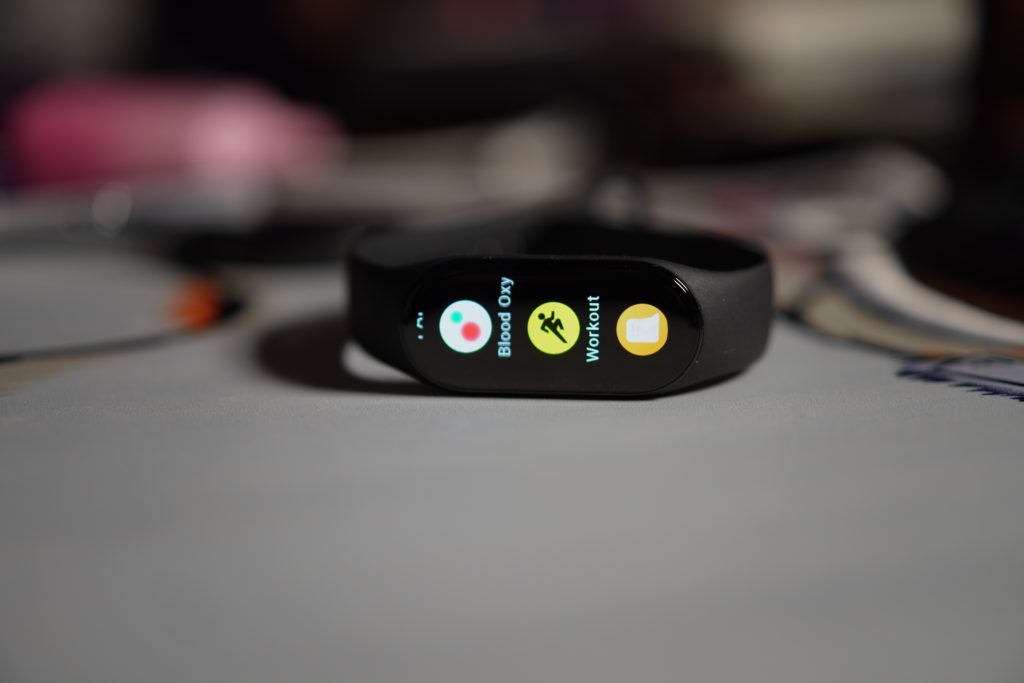 But the fitness aspect here is really simple. It's not here to count your reps and revolutions from your weight lifting or cycling. It's simply there to track your burnt calories and your current heart rate, on top of your SpO2 if you have time to swipe to find out.
As for more serious metrics that athletes would need would be VO2 max, since it can measure the maximum volume of oxygen their bodies consume every 60 seconds. This is how an athlete would gauge their maximum performance before landing in exhaustion.
Without forgetting that ladies would pick this up too, the Smart Band 7 retains the female health tracking feature which acts like an assistant that helps track the likes of their menstrual cycle and roughly predicts when their next period is due.
Battery Life
As with the Mi Band series, we've come to expect weeks of battery life, and the Smart Band 7 claims a 2 week of single charge use. Historically speaking, we've managed to obtain such numbers before but under conservative – mid use, and we did get a max of 2 weeks from just tracking some runs, push notifications and basic music control. As for heavier, maximum use, daily fitness tracking with SpO2 and always-on enabled, we managed to brisk through 4 days before needing to top it up again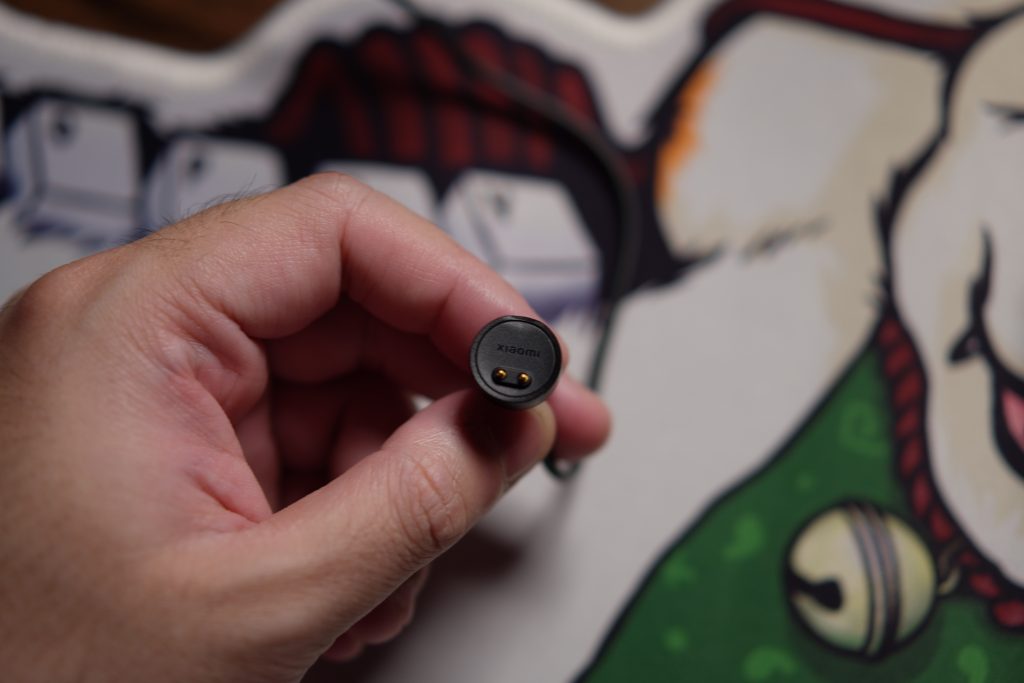 We frankly found this result in-line with all sensors and display options enabled. With a larger screen, a larger battery is in order. The Smart Band 7 gets 44% larger battery cell than the Mi Band 6's, coming in at 180mAh. It uses the same magnetic twin pogo-pin USB charger that's supplied in the box so even if you were coming from the previous generation, you may still use back the same supplied charger from back then.
Is It Worth Picking Up?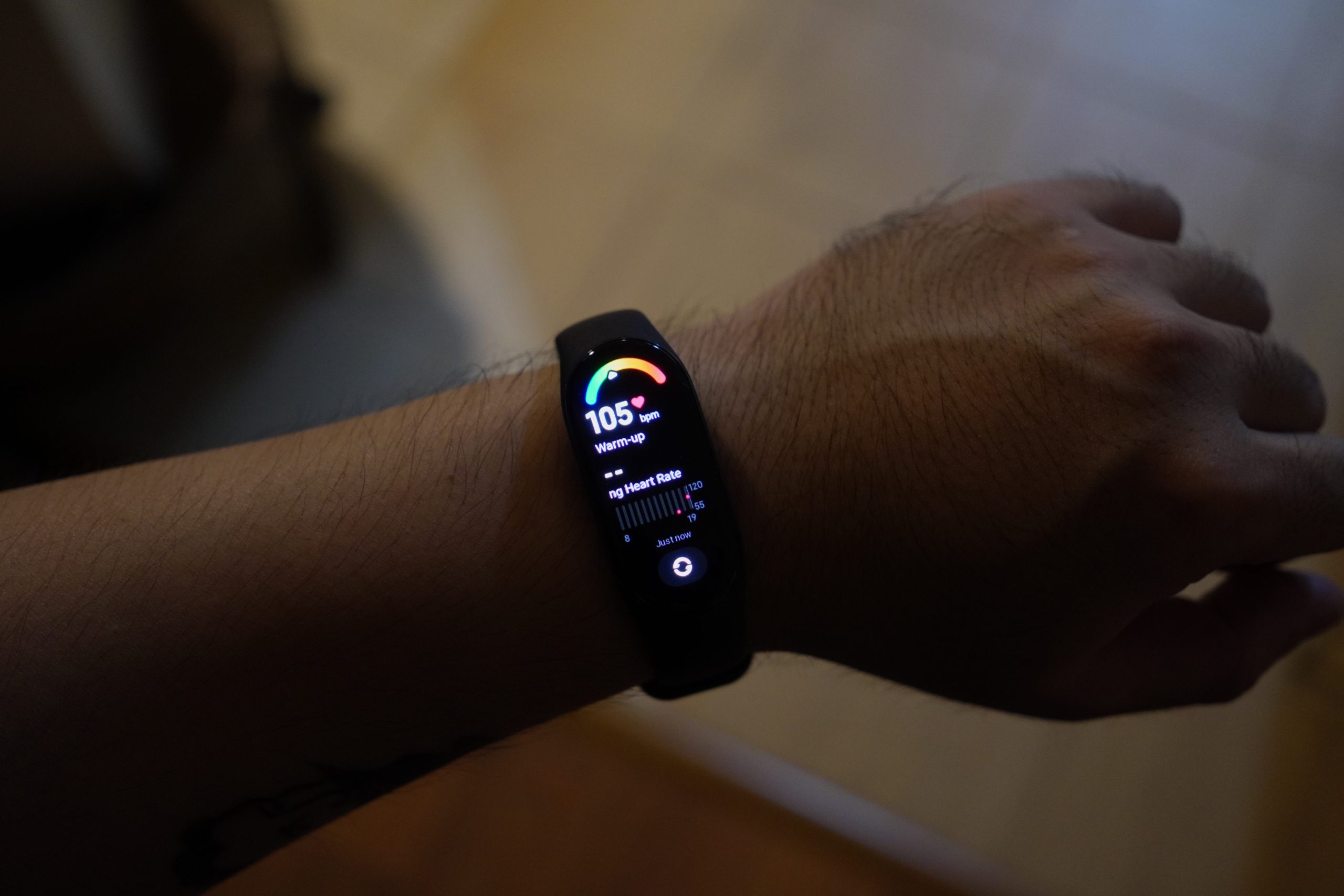 Well, we snagged it for RM 169, and any Mi Bands within that range is always a steal and makes for a decent gift. With all things considered, it has loads of sports tracking modes, constant blood oxygen monitoring and a larger display, so even from the Mi Band 6 it's still a viable upgrade, since even battery life is improved (in a way)
The always-on display made it cooler. Having this tiny 1-incher screen on my wrist that's always on just felt so necessary and with such confidence in battery leaving it off just felt like a waste. The redesigned UI and animations make for a convincing note too. This is definitely recommended for first time buyers as well as those who require a smart fitness buddy that won't cost them an arm and a leg.