The Logitech Lift is a vertical ergonomic mouse designed in such a way that it helps the human hand be in what we would think would be the most ideal posture for operating a mouse. It was comfortable, weird at first, but with such reduced frequency of movement it came natural to me that the level of ergonomic focus here was something I never knew my hands needed, considering that I have cubital tunnel syndrome.
Design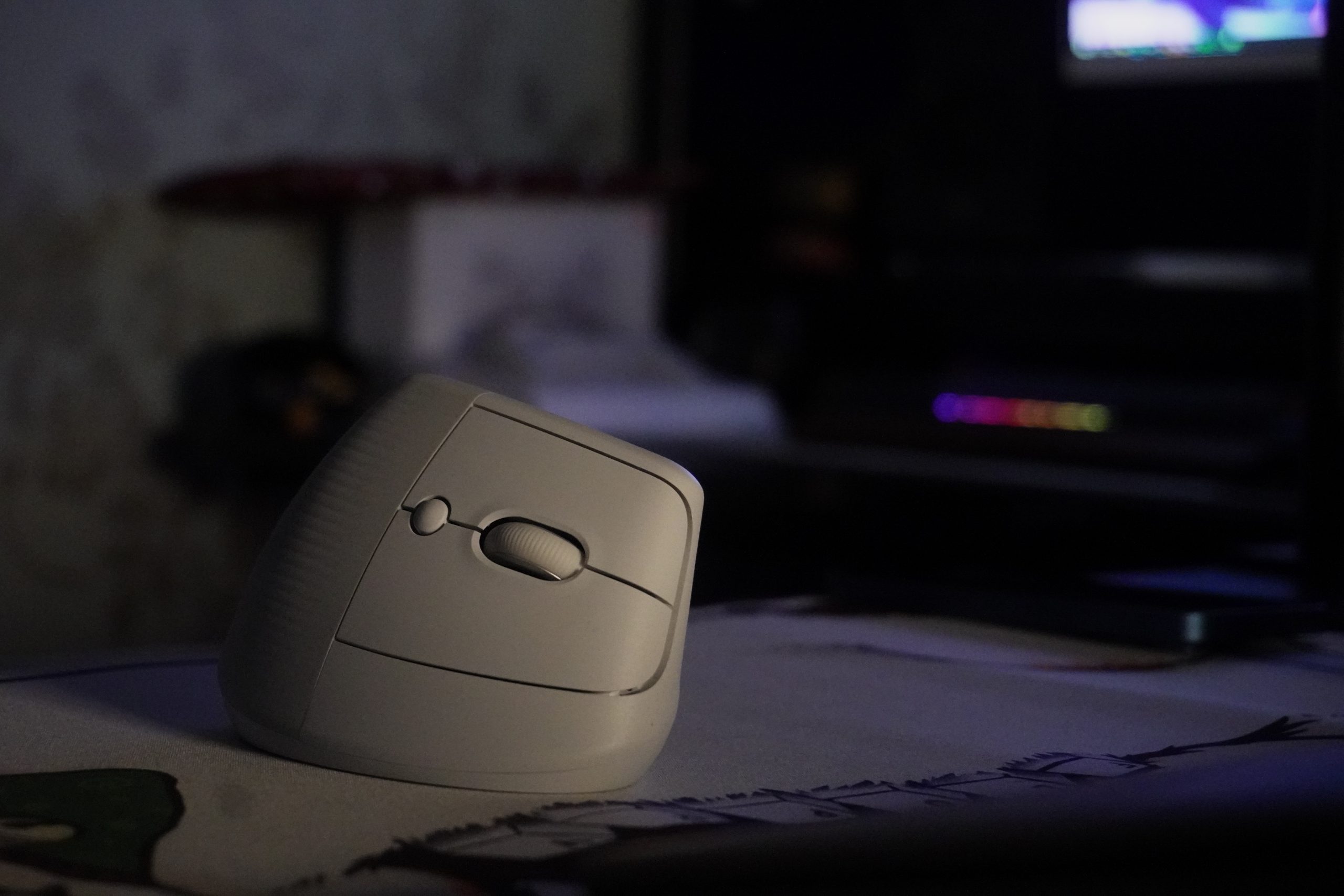 I mean, look at this thing. It looks mighty unusual. When you lock your palm in, it kind of feels like you're holding a rather smooth sandwich, as your palm does assume a cupping motion in order to grip onto it to start using. You'll be at a 90-degree angle, so if it were to be your first time, it's going to be weird.
It's a smooth, all-matte plastic design in the shape that closely resembles a conch shell. The side buttons that would sit where your thumb would be so there is some semblance of convenience here.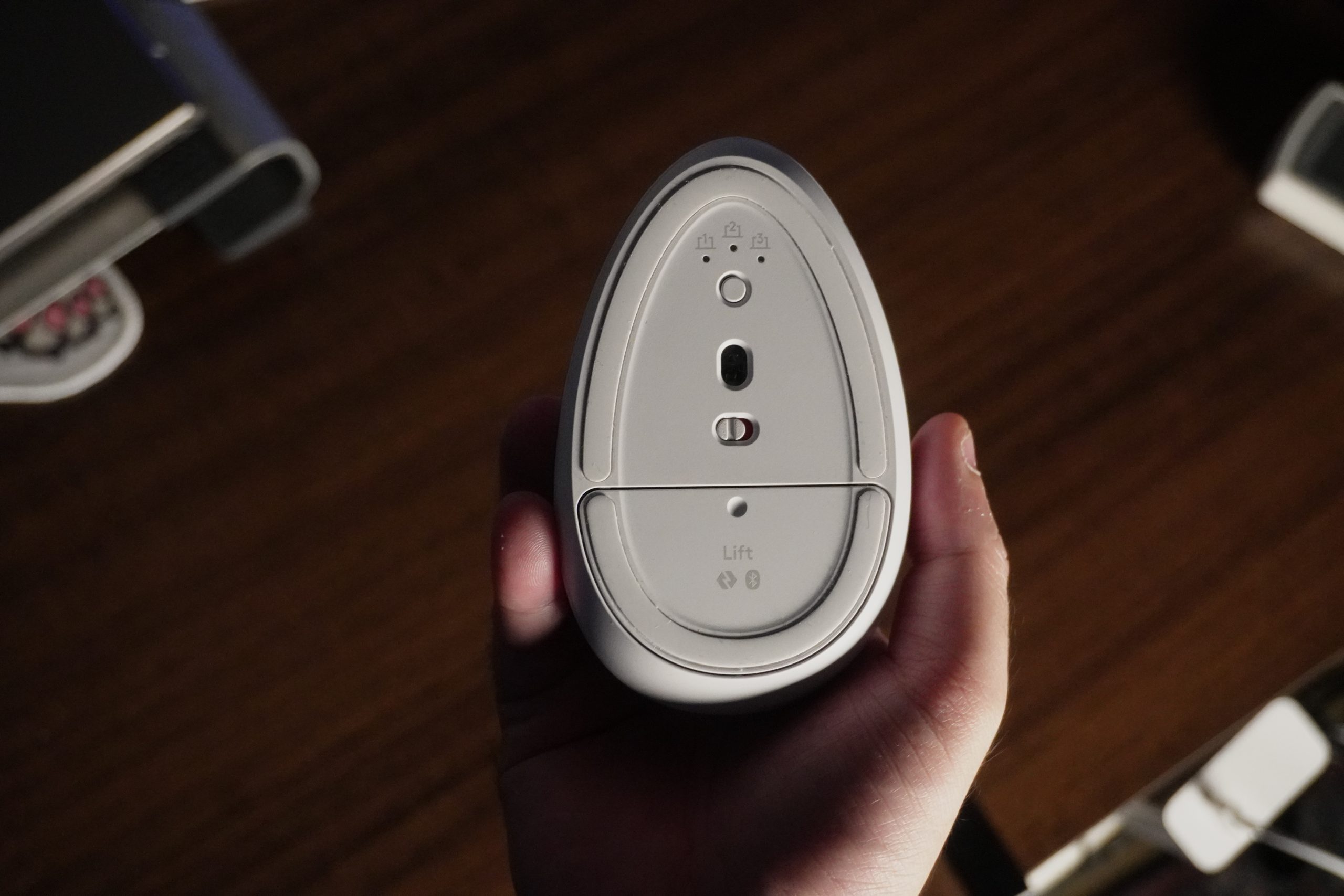 The bottom looks like an egg attached with feet. There you'll be able to see and set wireless profiles with the one and only button, followed by the power switch and the battery compartment where the wireless USB dongle is stored as well. The Lift is powered by a common single AA battery.
On the surface, you'll have your left and right clickers that are silent and responsive, very comfy. There's also a round button that switches DPI speed. If you install Logi Options+, you can configure this button to run or act-out just about anything.
It's available in 3 colors, Rose, Graphite Black and Pale Grey.
Connectivity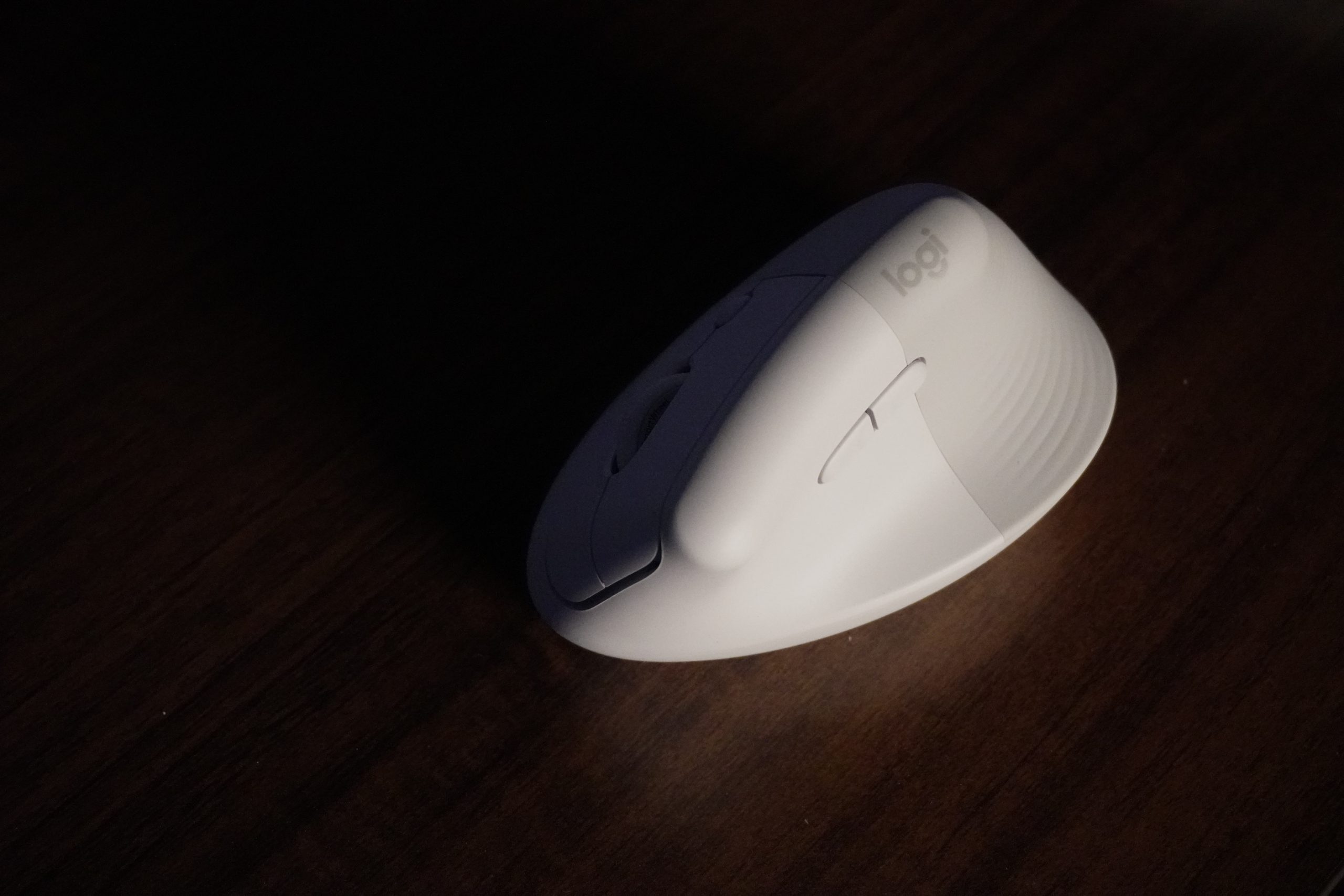 Being a wireless mouse that focuses on productivity and health, the Lift is able to connect to your devices via the included BOLT USB receiver or Bluetooth. This is pretty standard, and the profile switcher button at the bottom takes care of multi-device use. It's up to 3 profiles, so a typical scenario would be pairing it up to your laptop, desktop and tablet.
The scroll wheel is pretty smooth and versatile as well, being Logitech's own 'SmartWheel' that adapts to the user's scrolling pace to provide the best level of precision from as slow as one click to a full-cycle. This is particularly useful for both designers and web browsers as you'll need to be able to alternate between granular and top-to-bottom scrolling.
The next question is whether it's a fast mouse. With a fixed polling rate of 125Hz, it's a regular as regular can be. Sensitivity wise it picks up movement based on its max DPI of 4000, so how you configure it is how fast you want the mouse to pick up your movement. Again, these are normal numbers for office-targeted mice. The DPI switch that's below the clickers can help adjust cursor speeds between 1000 and 1600 DPI, and again, you can fully customize these buttons to your preferred speeds on Logi Options+.
The software is very basic and does what it says. The annoying part of it is that the DPI speed is set on a percentage system that won't tell you exactly how much DPI your mouse can be set to. Assuming that 100% means 4000 DPI, you'll have to assume that 40% is 1000 DPI and 50% could be 1600 DPI and that doesn't really make a lot of math sense.
Customization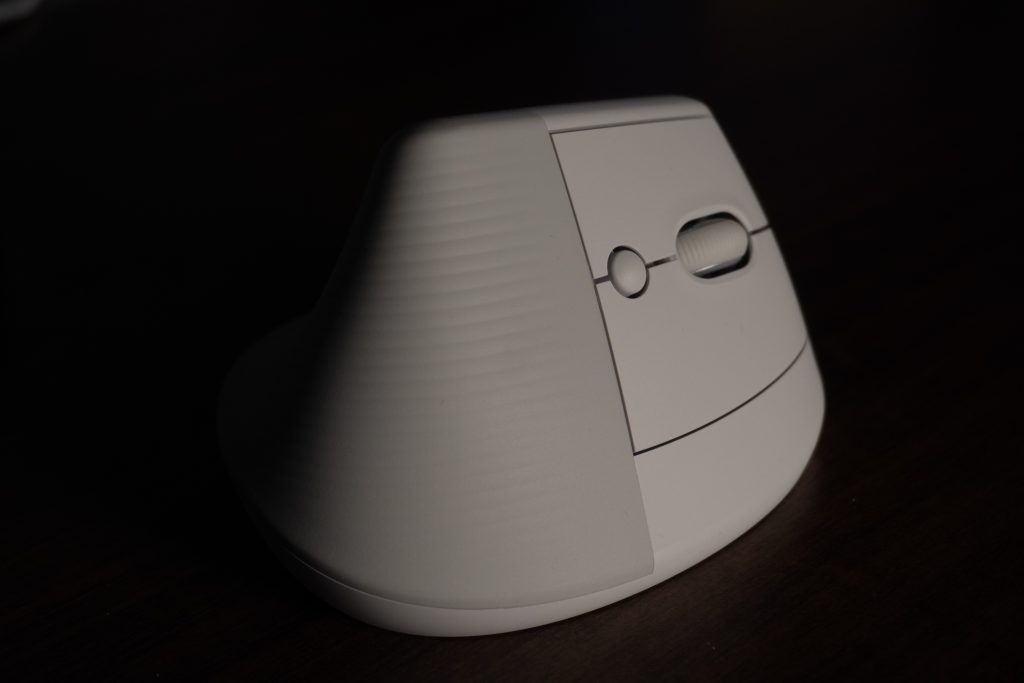 As we've mentioned before, you'll be relying on the Logitech Options+ app for all things configuration. From the app you can configure all 6 available buttons to do your bidding, as well as adjusting DPI sensitivity for the right amount of movement.
Should I Recommend This?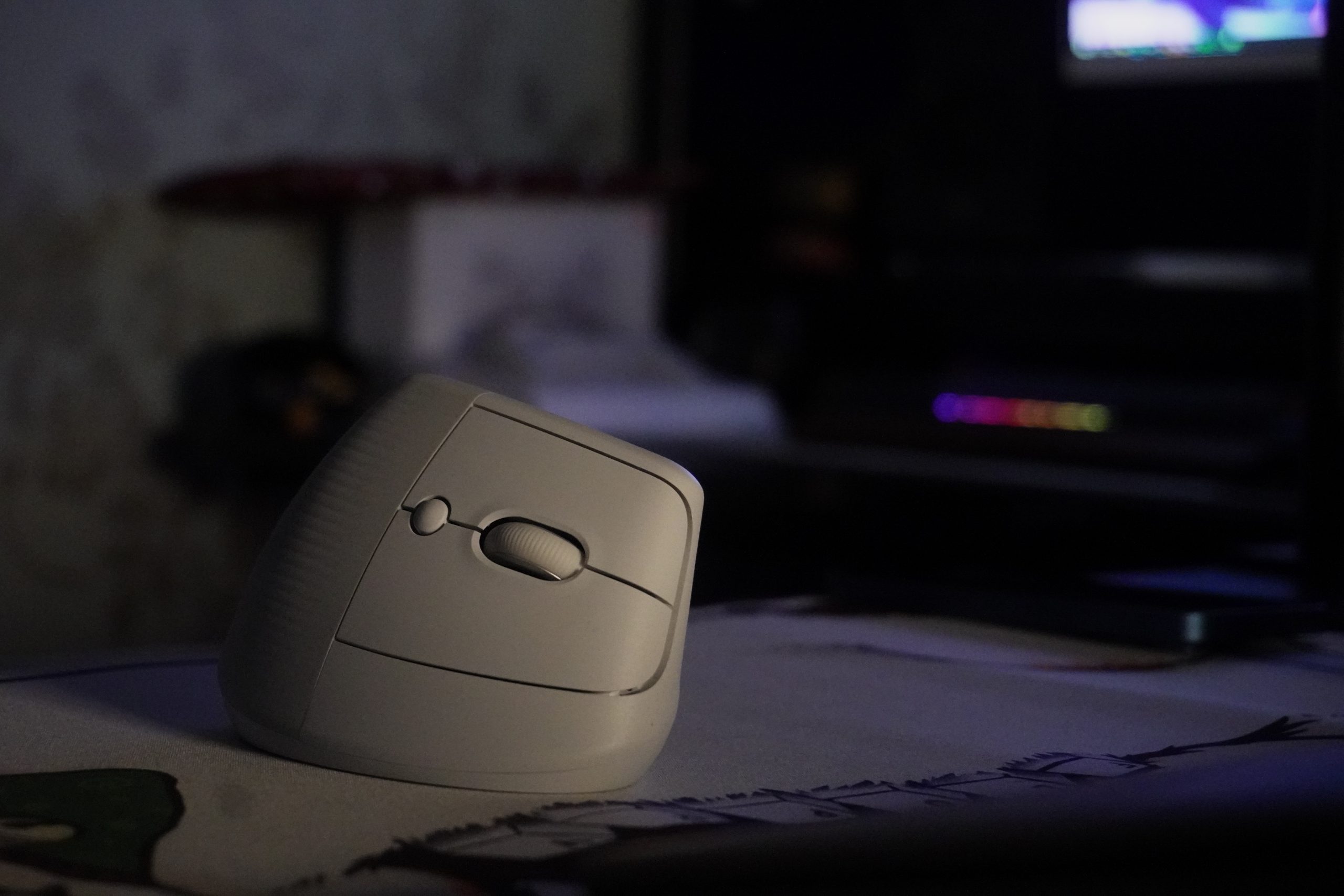 RM 299 is a lot to buy-in into a wireless mouse that's made to provide an alternate level of comfort for both healthy user and those who have issues with their carpal tunnel or relative ligaments. It may not necessarily appeal to the mass audience but the fact remains that it is a comfortable mouse that your ligaments will thank you for. As a person that has cubital tunnel syndrome, it helped to relieve pressure off my affect pinky and ring fingers so someone like me does draw some benefit off it.
Also please fix the software, Logitech. Precision is the key for some of us here, drop that percentage system of DPI measurement.