The WH1000-XM5 may mark a new dawn for the ANC headphones game but does it have what it takes to beat a seasoned market of wireless headsets that offers just as much at mixed ranges of pricing?
---
Design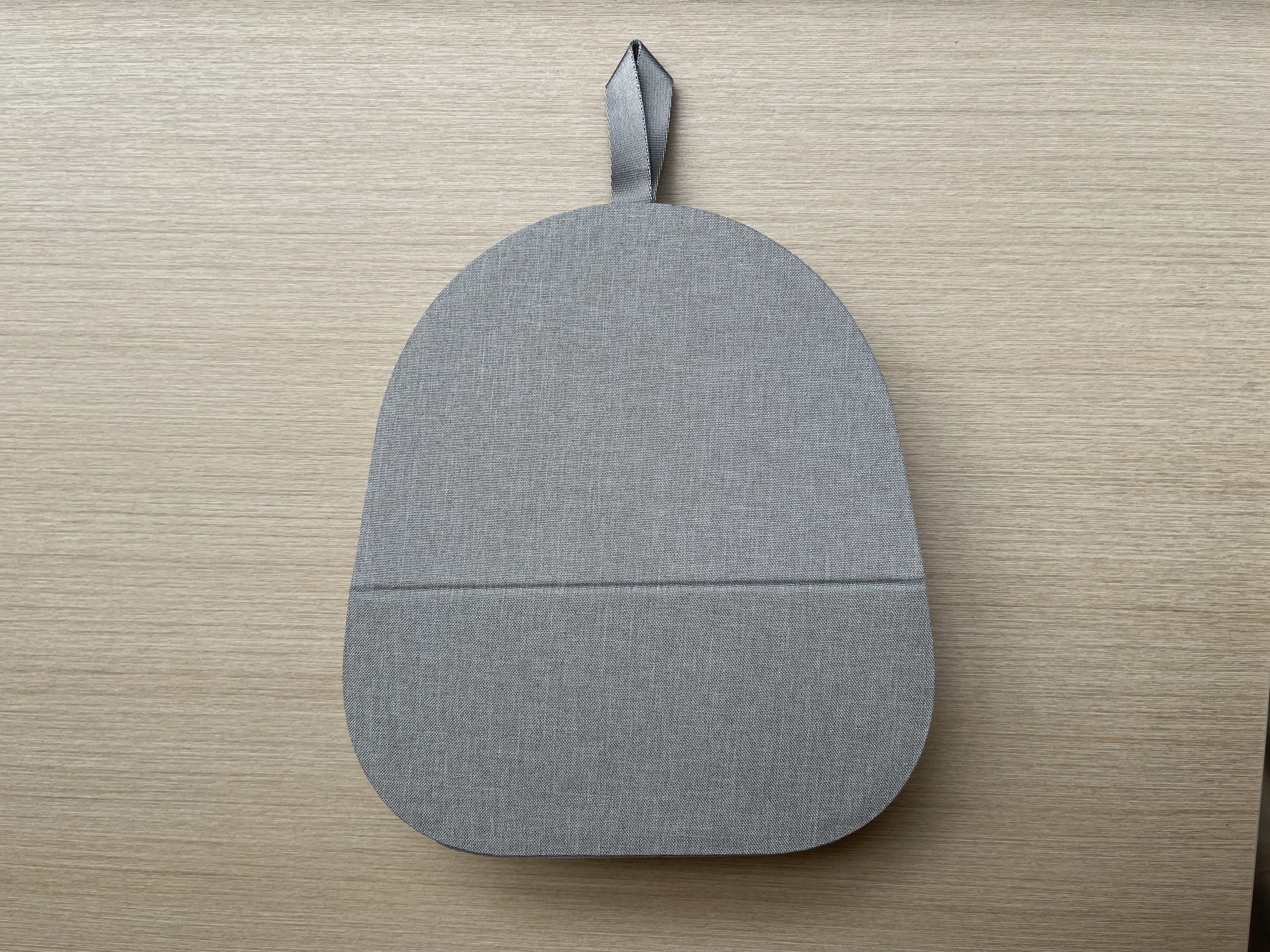 The Carrying Case
The XM5's case get a redesign now, to accommodate the new headphone design language. It looks sleeker and a tad bit thinner than the XM4's and is a little more cumbersome. What maintained is solid quality. It's a durable fabric material that wicks water away well and keeps the headphones in place. There's also a hidden compartment which is pretty smart, it's a magnetic flap that you flip open to find your USB-C charging cable and 3.5mm cable. It's really smart, considering that the inner section of the case is molded into the headphone's shape.
If you wanted the XM5 to come out with an even smaller footprint here compared to the XM4's, then simply don't buy this and just go along your merry way with the XM4's, since they're still good and mature in the market now.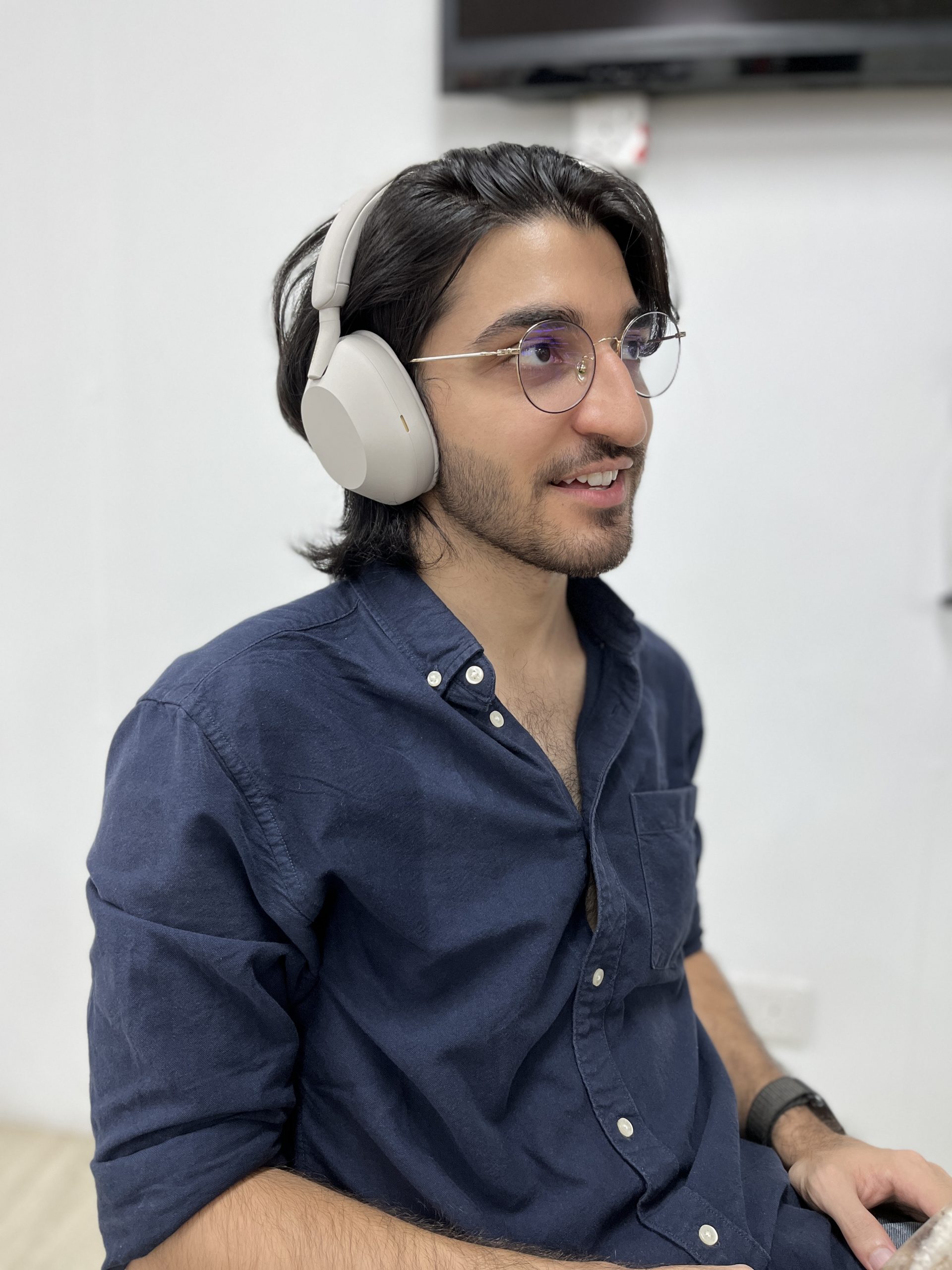 "The XM5's padding is a lot different than the previous generation and provides enough comfort for even long walks"
Let's talk padding before the headband. The padding is comfy, and is made of vegan leather which might do a little better than actual leather in terms of long term durability. I do however stress that, like the XM4's, the XM5 will not be ideal for gym and running so don't even think about it. At best, it managed to stay pretty neat and dry during my walk from Plaza Lowyat to KLCC so a walk should be the maximum level of physical activity you can do before the heat and sweat gets to you and the earpads.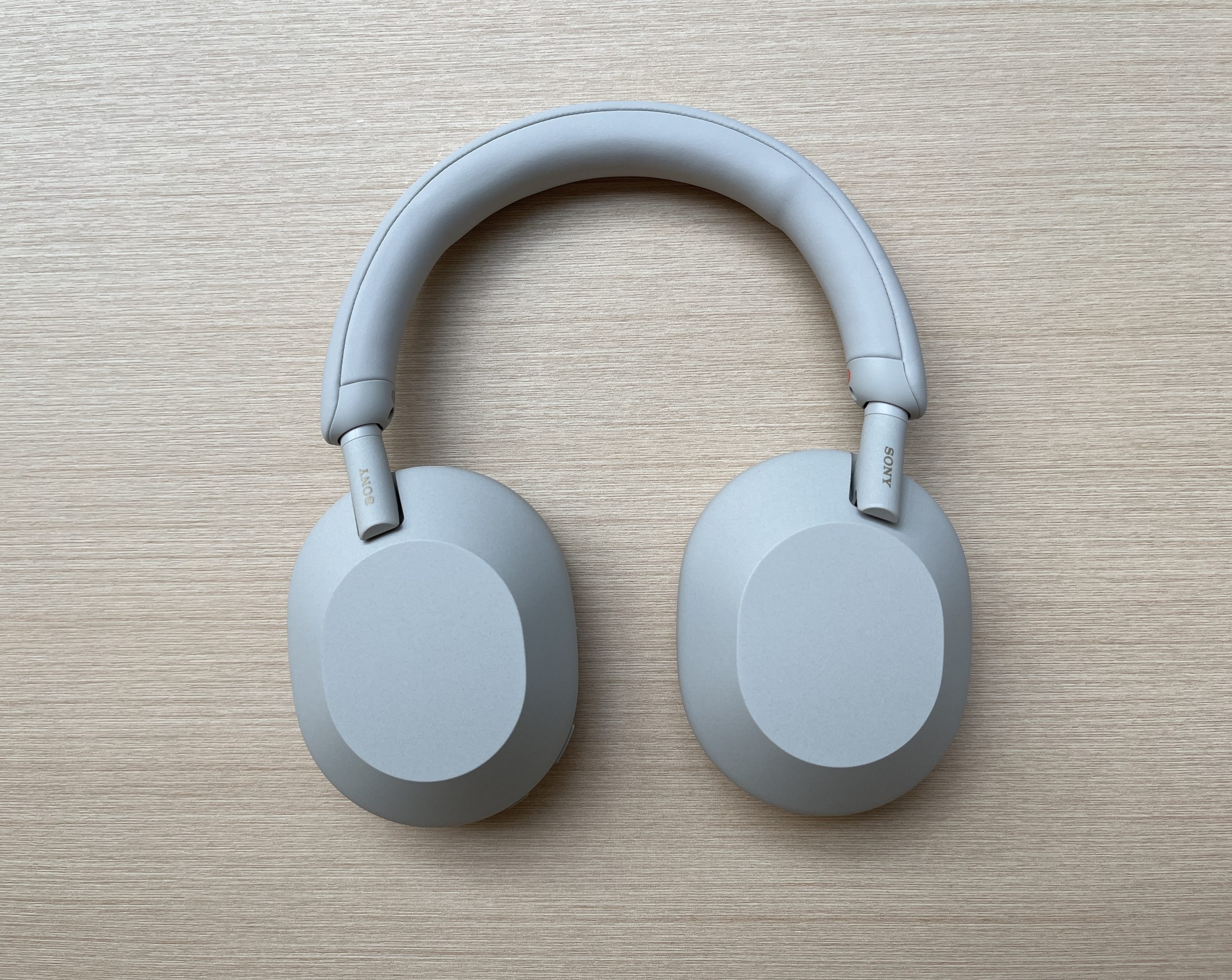 Speaking more on comfort, it's simply because underneath that pleather skin is memory foam, and it will remember the shape of your head and its sculpture. It's also a little lighter than the XM4's at 250 grams, so the weight of it was far from feeling crushing into your skull.
The headband's covered by the same vegan leather and there are no metal bands inside or out. In its stead are ABS materials which are frankly a more flexible material to work with and does have an effect on the headphone's acoustic resonance. The band proved to be quite resistant to even extreme flexing and it actually moves with your head, giving it that "spatial" audio feeling, like the headphones are following your turning direction and not the other way round.
Improved Capacitive Control
On the right ear cup is where most of the control action would be. The XM5's pack a capacitive touch surface that most fingers can tap accurately to do what you want.
| Action | Function |
| --- | --- |
| Swipe up | Volume up |
| Swipe down | Volume down |
| Swipe forward | Track forward |
| Swipe back | Track back |
| Hold (center) | Voice assistant |
| Double tap center | Pause / resume |
| Cup hand | Ambient sound passthrough |
As for the left cup, there aren't any touch buttons but physical ones instead. From here you'll have your power button and a toggle for ANC. Just like most headphones, a 3 second hold of the power button will initiate pairing mode.
The USB-C port is on the right cup, and only serves as a charging port, so you can't plug a USB-C to USB-C cable and play music like that directly.
Over 30 hour battery, with ANC enabled.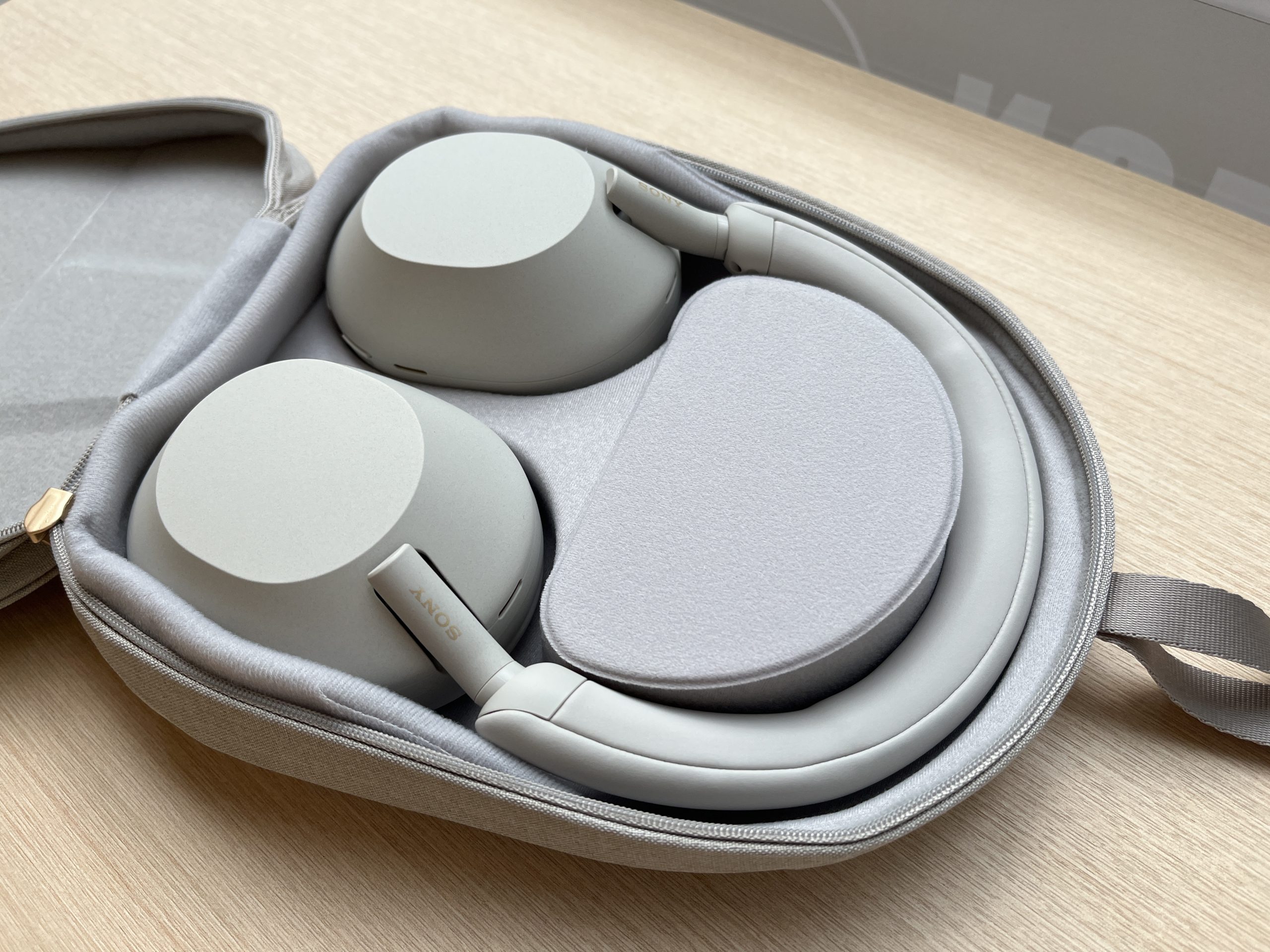 Now, this is a major highlight of the XM5. From full, the XM5 headset managed to push through about 31 hours of continuous use between music, video playback and phone calls, with Noise-Cancelling ON. That's a beast in my books. Turning that ANC off granted me an astonishing additional 20 hours give or take, and that's insane!
For recharging, it takes about 3 hours, and if you just want a quick top up, 3 minutes on a powerbank will bring you back up to at least 3 hour's worth of use. The useful part began where I actually finished my 2nd half of my battery life test towards the end of my day and I still had a train journey. I fortunately remembered that the 3.5mm audio cable was stashed in my carrying case and I used it passively. It plays a lot differently if you're going analog, and let me tell you, it's nowhere near as good as wireless!
| Noise Control | Battery Life (Single Charge from 100%) |
| --- | --- |
| ANC OFF | 52 Hours 17 minutes |
| ANC ON | 31 Hours 30 Minutes |
God Good Tier Audio
When it came to music playback, the XM5's were pretty hard to judge since I had previously owned both the XM4 and AirPods Max. With reviewers on 2 polarizing camps with one saying it's better than before and 1 or 2 saying is a step back, it really proves to show how subjective the ear is and how biased it can be to our own pair (of ears).
So to make it easier, we will break down its performance based on the frequencies we've been through from our music. Towards the lower frequencies, the XM5's sounded clearer and less thumpy than before, so you would actually be able to listen to every single instrument or notes with a bit more neutrality with an adequate level of gain.
We listened to pairs of songs from diverse of genres as listed below and we were able to identify the XM5's strengths and weaknesses.
Genre
Title
EQ
Grade
Classical
Csardas – Vittorio Monti, Robert Koenig and Lu Siqing
Passacaglia On a Theme Of Handel – Cihat Askin, Tania Lisboa
Bright
Ideal
Rock
Heartbreaker – Pat Benatar
Stand Up And Shout – Dio
Treble Boost
Ideal
Pop
Lay All Your Love On Me – ABBA
MONEY – LISA
Excited
Good
EDM
Angel Of War – WUKONG , Moon Rush
Summertime Sadness Remix – Lana Del Rey vs Cedric Gervais
Off
Normal
Jazz
Ruby, My Dear – Thelonious Monk, John Coltrane
Django – Rudy Van Gelder Edition (Remastered)
Mellow
Good
Podcasts
Africa's great carbon valley and how to end energy poverty – TED Talks Daily (Speaker James Irungu Mwangi)
How to Stop Giving A F*ck About The Opinion of Others – Gary Vaynerchuk
Vocal
Normal
Oof, that was a long time to compile. I actually was quite surprised at the outcome as it seems that the XM5's performed quite well but only in some areas. I found listening to classical and rock genres to be an aural treat, up to a point where I could even listen to the shuffling of violinist hands on a subtle level, as well as pianos shifting between Piano and Mezzo Forte on Csardas. I loved listening to Rock on this (it's my jam), and I felt the guitars riff with a touch of bounce and moisture which doesn't really add to immersion but more towards what I would say the 'charm' of the song. Pat would have loved these pair of headphones.
Pop goes really well with the 'Excited' EQ, and timeless tracks from ABBA seem to perform good but not as good as my XM4's which did better in isolating the synthesizers and vocals.
EDM was really disappointing. The bass was too muddled (not flat) and for the life of you, never use Bass Boost on this thing. I LOVE WUKONG, but I didn't get to feel pumped because the bass seemed to have overshadowed everything else and there wasn't much I could do in EQ without causing other parts of the song to sound worse off. No amount of sonic clarity can convince me that this pair of headphones was made for EDM music.
The higher frequencies shined out pretty well, delivering the same level of consistency in terms of clarity and detail, and music really sounded as precise as it can be. There was an airy bounce to them then, and it really showed how badly Sony needed to develop the XM5's to be even a worthy successor to the XM4's.
That being said, even with the improved level of detail delivery and clarity, I can only say that you should only make the move to Team Sony if you're coming from at least the XM3 but not the XM4. The XM5 may be factually better but the XM4 still exudes plenty of firepower that might make a few think that these 2 sound way too identical albeit some microscopic leeway towards the XM5. It's simply not big enough a jump from literally last year's model.
Microphone
Strangely enough, the mics were good and straight up smashed the XM4's. From here, it still can't beat the AirPods Max but they stand on equal ground here. In a quiet room both deliver similar results, with my voice being heard loud and clear on my video calls. In a noisy environment however, the XM5's could totally beat up the AirPods Max. The 8 microphones deserves kudos in preventing a noisy day from pouring into your phone call and that's that. Where the XM4's failed, the XM5's emerged. Apple, your move.
Supporting the mics is Speak-to-chat, which activates when you're speaking. If you're on ANC mode it would toggle to Ambient Sound mode so that you can clearly have a conversation without having to tap on the earbuds to change. It was super convenient here, and the experience is well supplemented with a well-working Fast Pair with my Galaxy Z Fold3.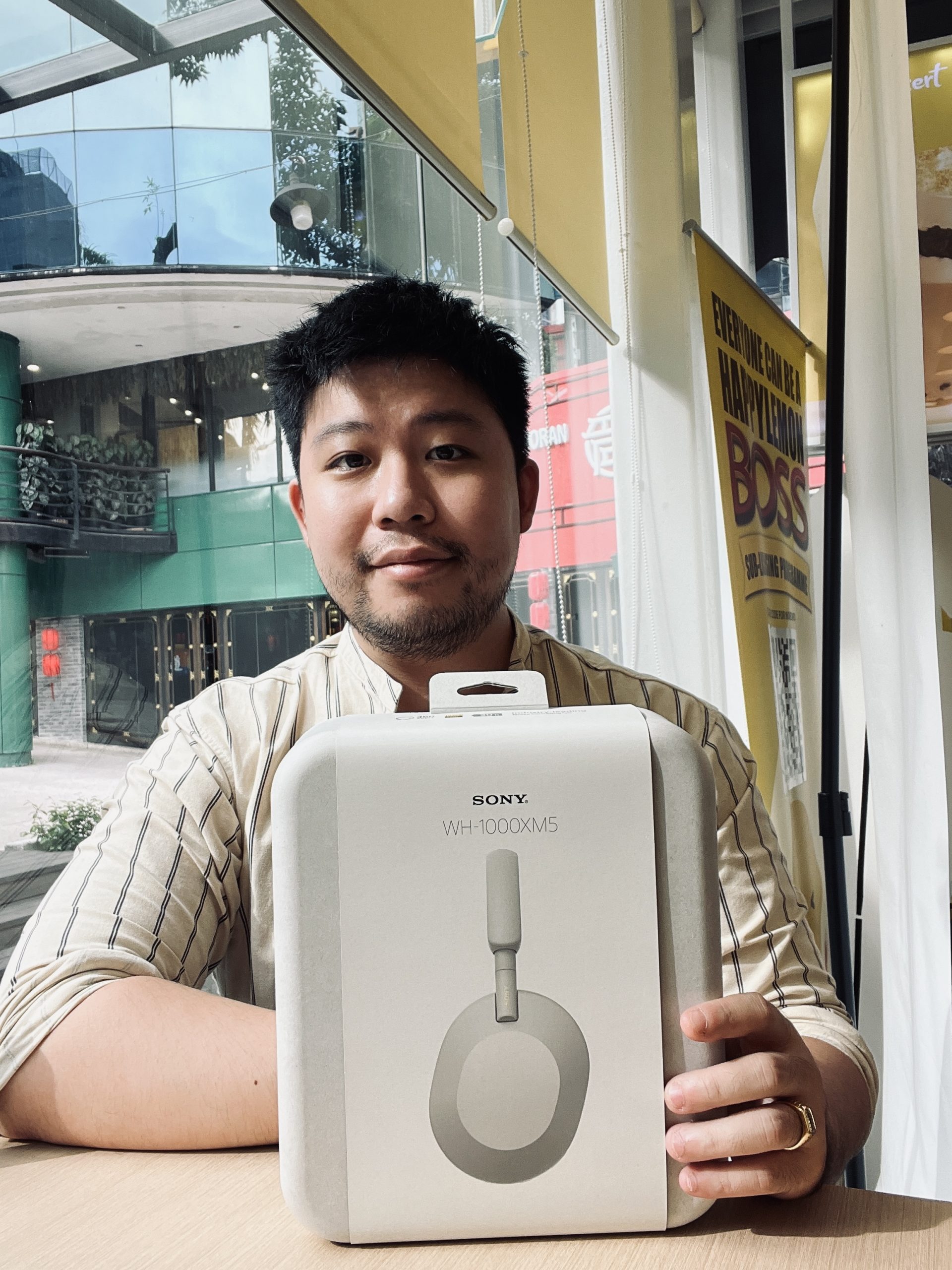 Final Thoughts
RM 1799 is a tall order and Sony's pretty firm and confident. The WH-1000XM4's got my approval for the same reason, ANC and battery life. If you're coming from there, please stay put. If you don't own any headphones, then this is worth saving up for.
If you're in a pinch and desire to keep your backpack footprint smaller, the XM4's are the smarter and more affordable choice. Till this day it offers great battery, music performance and ANC.
If you prefer to go for the ultimate, a better mic and even better ANC, then the XM5's are the way to go. Your preference matters more than mine, and you would either think I'm tone-deaf (most likely) or a sonic master.
Be sure to download the Sony Headphones Connect App on the PlayStore and AppStore for full control and updates.
The Sony WH-1000XM5 takes the Silver Award home in our books!
---