Samsung Galaxy Tab S9 FE
The Samsung Galaxy Tab S9 FE is set to be an every day tablet that you can use for just about anything, with its weakest link being high octane, AAA gaming. There's plenty of improvements to enjoy, and with such a friendly approach to pricing, the Tab S9 FE is more than ready to take the RM 2K segment for midrange tablets.
Good
128GB minimum variant with microSD
Reasonably Priced
Decent performance
Improved display
90 Hz sweet spot
Full gestured SPen
IP68 Water/Dust proof on a tablet
Ungood
128GB storage is too little for a base model
No wired display output for DeX
The Samsung Galaxy Tab S9 FE launched in tandem with the rest of the FE product line for the year, the Galaxy S23 FE and for the first time, Galaxy Buds FE. As usual, the FE is a Fan Edition that's aimed to be an affordable version of the coveted S flagship line, often times retaining some core features and functions that are best reserved for that higher end line.
---
Specs
CPU
Exynos 1380 (5nm)
Memory
128GB + 6GB RAM
256GB + 8GB RAM
(microSD up to 1TB)
Display
10.9-inch IPS LCD @ 90Hz
Camera
8MP-rear
12MP-front
Connectivity
WiFi 5, Bluetooth 5.0, USB Type-C 2.0, 3.5mm audio, Samsung DeX
OS
One UI 5.1 (Android 13)
Battery
8000 mAh
45W Charging (not included in box)
Available Colors
Mint, Lavender, Gray, Silver
---
| Models | RRP | Colours |
| --- | --- | --- |
| Galaxy Tab S9 FE (WiFi) 6GB+128GB | RM2,099 | Mint, Lavender, Gray, Silver |
| Galaxy Tab S9 FE 5G 6GB+128GB | RM2,699 | Mint, Lavender, Gray, Silver |
| Galaxy Tab S9 FE (WiFi) 8GB+256GB | RM2,399 | Mint, Lavender, Gray, Silver |
| Galaxy Tab S9 FE 5G 8GB+256GB | RM2,999 | Mint, Lavender, Gray, Silver |
---
Design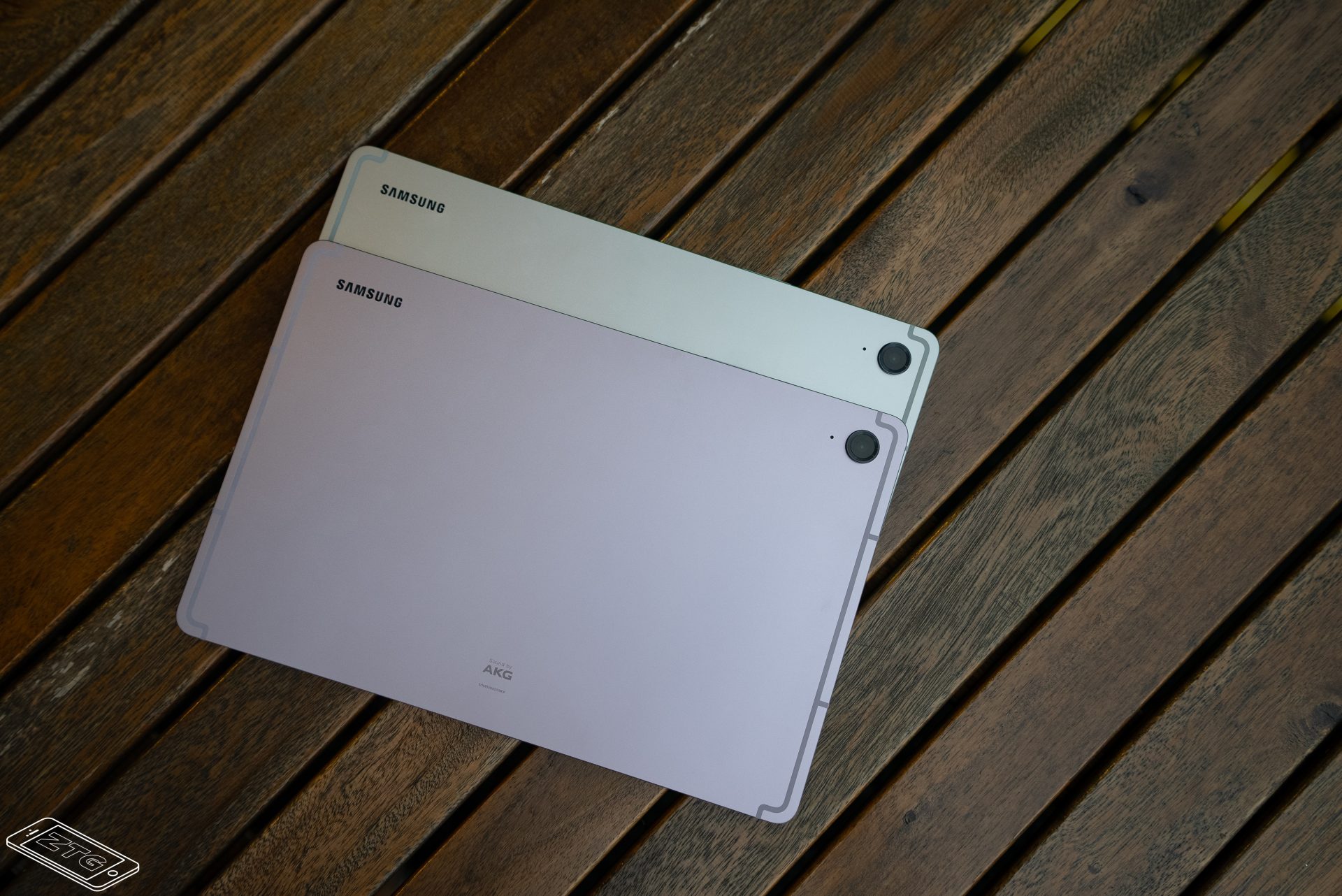 I personally feel that the Tab S9 FE's size is pretty portable, just a pinch smaller than 11-inches. It has a unified aluminum body, pretty much flat on all sides. Right below that camera sensor is where you'll attach and charge the included S Pen, and strangely enough, this is the first IP68 rated waterproof Galaxy S FE tablet you can get, and yes, you can even use it when you're soaked , including the SPen (you can be the first weirdo to swim with your tablet without a case!)
It definitely feels premium, and that's what Samsung had set themselves out to do in the design department. Though I felt the previous Tab S7 FE was lacking only in specs, it did make up for it in design as that too felt premium.
I found myself being able to carry this with one hand without any fatigue, even when I'm actually walking about with my S Pen at the ready to doodle as soon as my low rate of inspiration finally kicks in. Oh, and one big thing that's brought to the table now is the inclusion of a fingerprint sensor that's built into the power button. I didn't get to enjoy that on the Tab S7 FE so this is an upgrade that clearly Samsung clearly heard we needed.
Display
The Tab S9 FE has a 10.9-inch TFT display with a resolution of 2360 x 1440 pixels and a 90Hz refresh rate. It's just following closely to the Tab S7 FE, with an LCD panel that's of decent quality and color reproduction. It's no AMOLED, but I don't mind picking this and not worry about burn-in later on.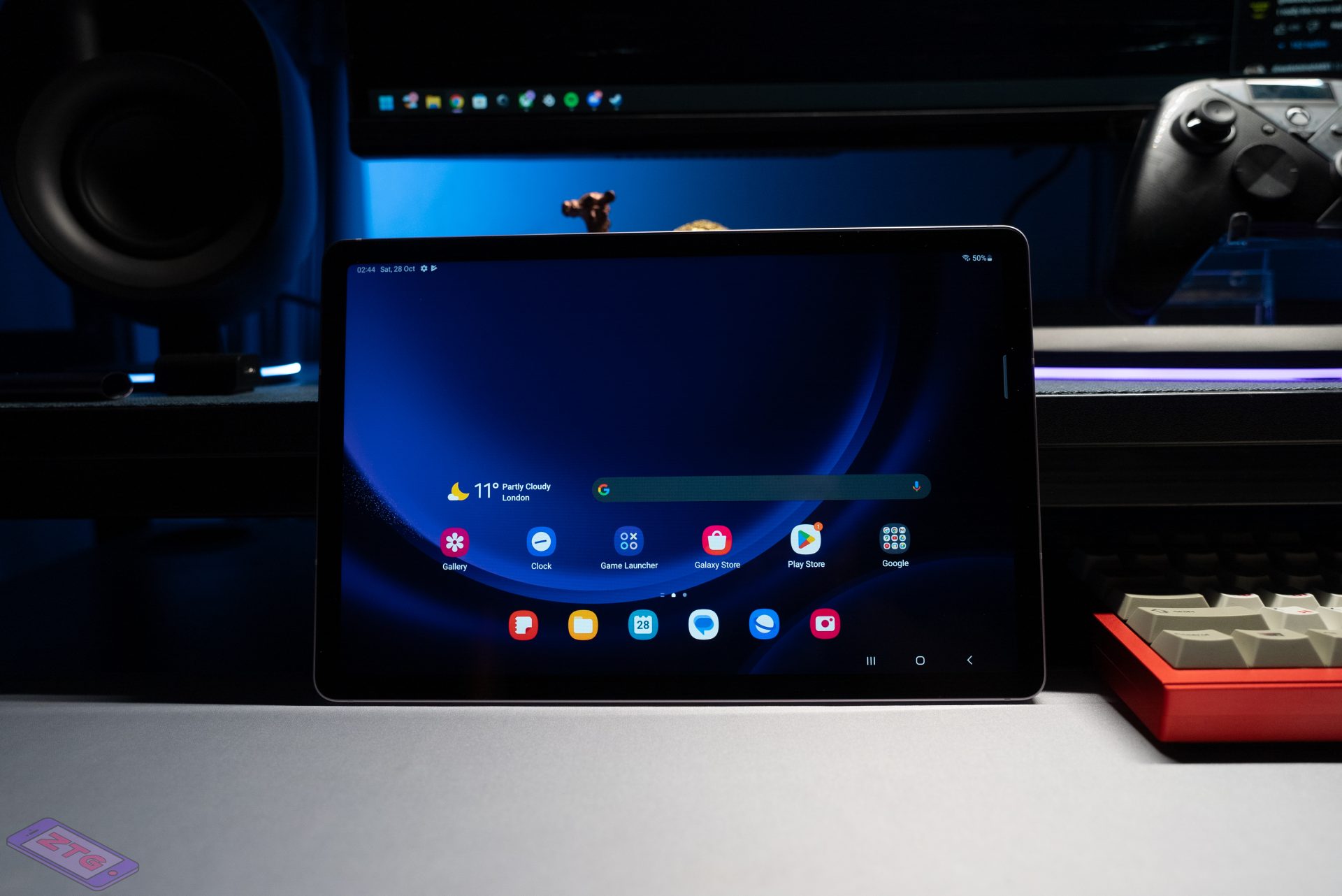 That being said, I think it's pretty passable, and definitely continues the S7 FE's legacy of using the same type of panel to save cost. After all, this model is meant to be a rank below the flagship Tab S9, so this was one of the areas that have been cut down for the consumer who doesn't need a high-end screen but still decent enough to enjoy all forms of entertainment.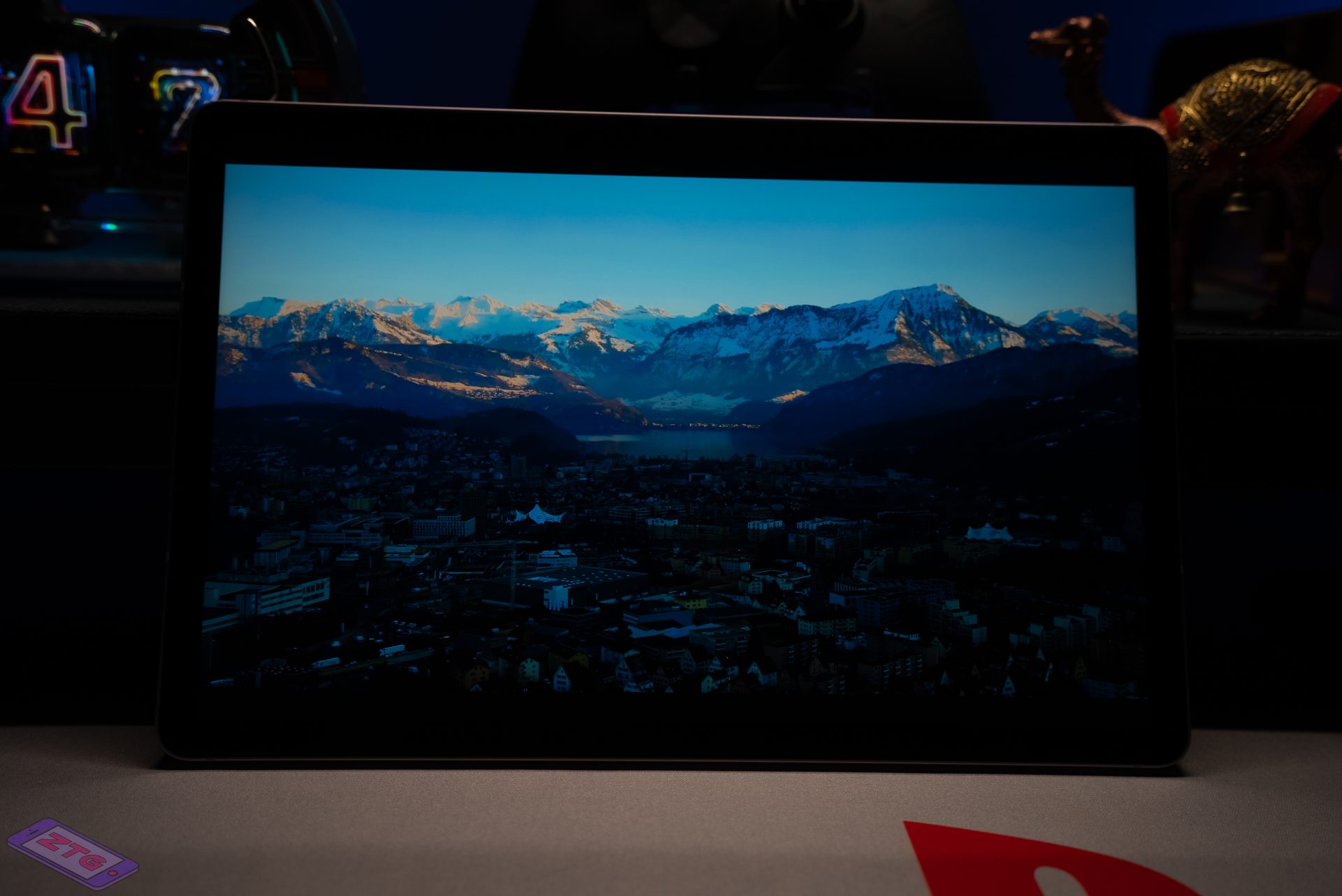 As usual with these Tabs, there's Widevine L1 DRM so you'll be able to enjoy your Netflight right away in FHD quality. For HDR, it did work on YouTube and it was decently bright thought it wasn't as smooth in motion as I'd liked.
The real champ is really just the 90Hz refresh rate, it's a clear upgrade from the last model that simply brings more smoothness to the table, without drawing too much power the way a 120hz panel would. This also gives the processor less stress to want to run things a lot faster. There aren't too many games that does support 90Hz, but you'll, at the very least will be able to enjoy some sweet 60 FPS gameplay.
With Samsung's own Desktop Mode (DeX), you're able to enjoy both the laptop and tablet experience from a quick flick 'n tap in the settings. One UI's come a long way, and seems to be one of the few top operating systems that has constant refinement and updates to the desktop experience. Whether you're going to connect a keyboard, mouse or even just use the S Pen, the gap of choosing between a laptop or tablet gets even closer, and we foresee that the DeX experience will only improve from here. You can even pair your laptop to the Tab S7 FE is you wish to have an extra ultra portable screen.
As a Reading Device?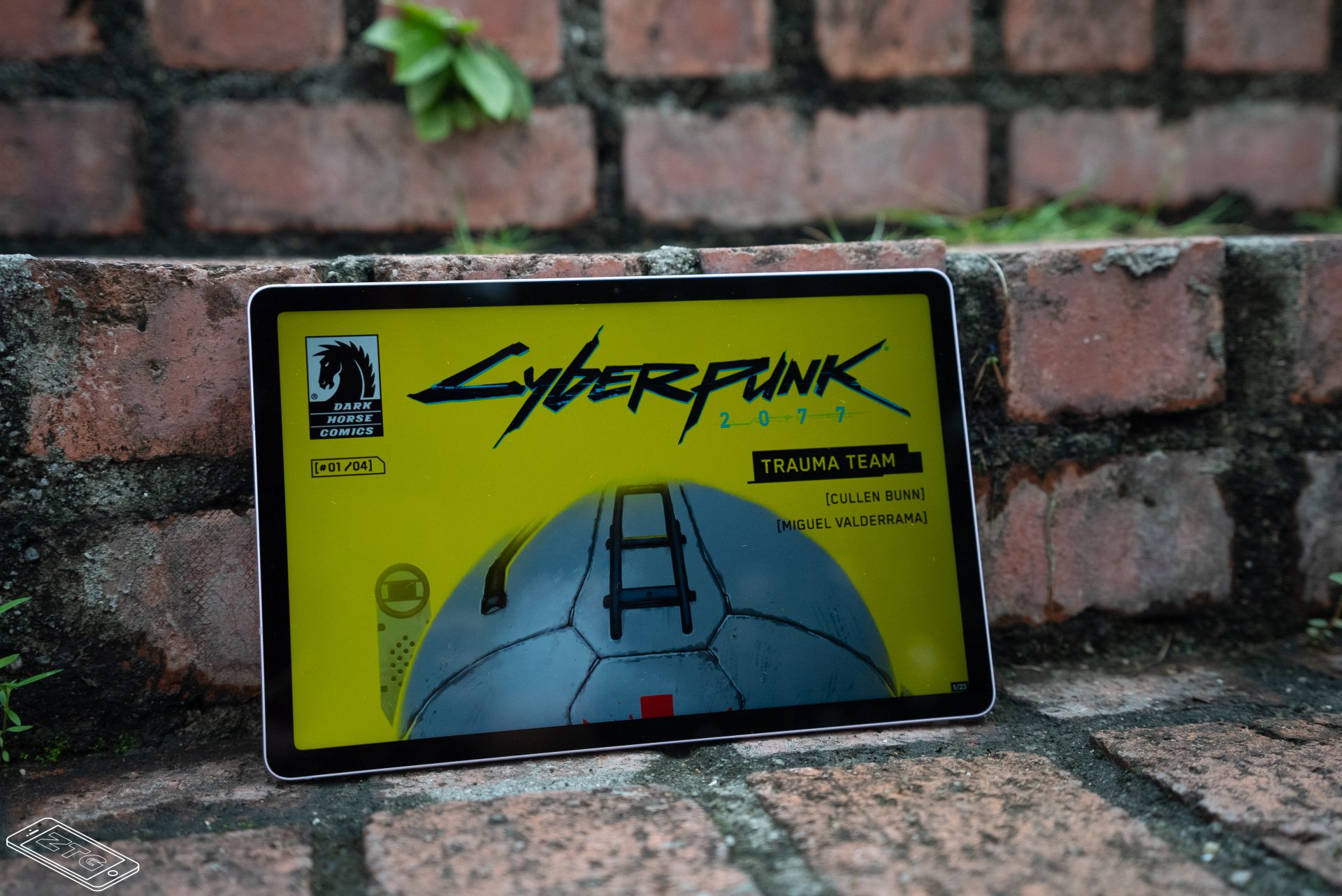 The Galaxy Tab S9 FE served really well as an eBook/comics reader, rendering colors well, retaining a modest level of sharpness that's just a shad level lower than an e-ink display. I particularly enjoyed my day by reading through my backlog of comics which would be from the Cyberpunk 2077 series, the infamous Trauma Team series. 10.9-inches was a great size, and with that 90Hz goodness nothing felt choppy, so I would give this tab my approval as an eBook reader.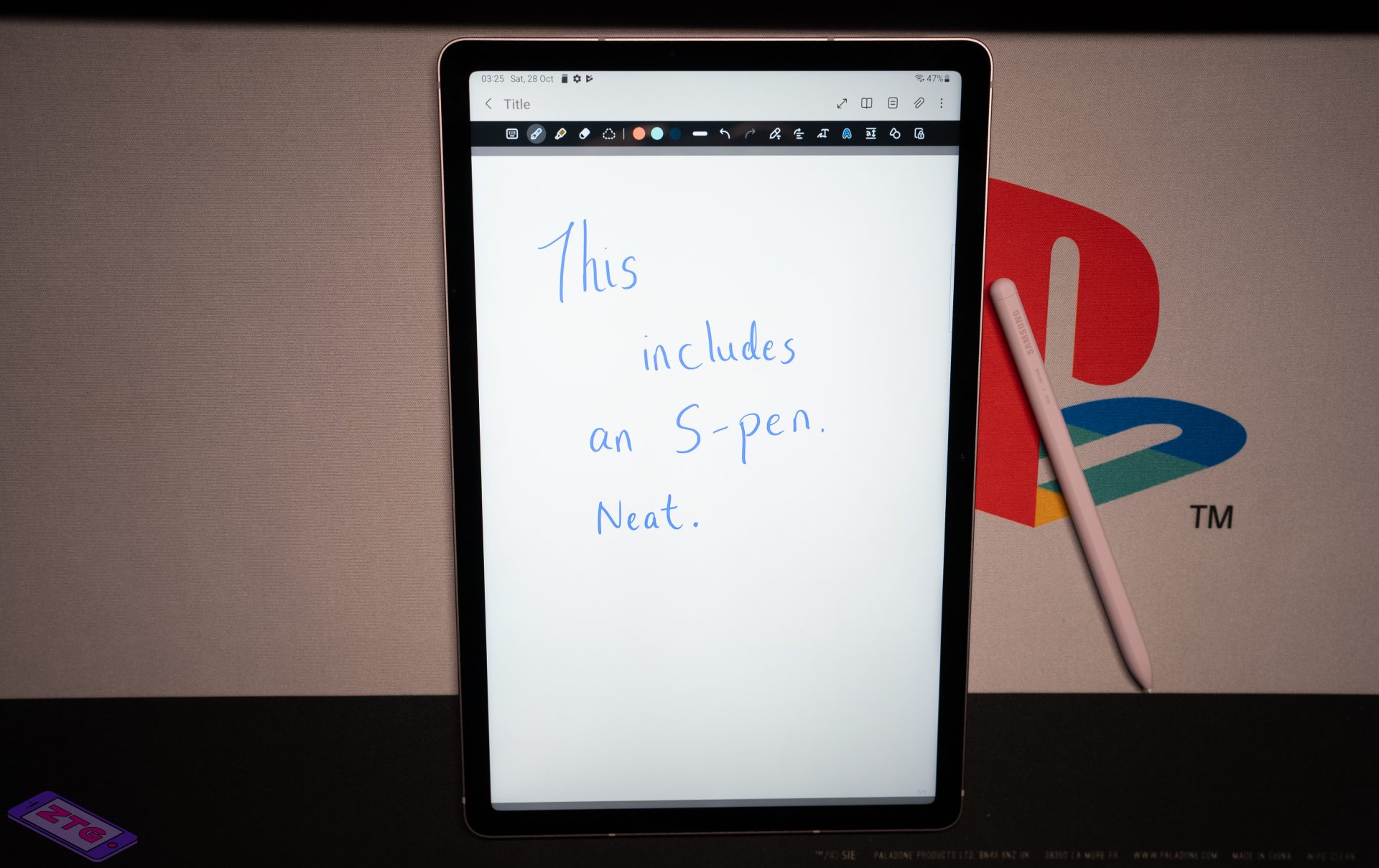 Notetaking and Doodling?
Of course, I can't not talk about the S Pen and my experience with it on the Galaxy Tab S9 FE. It's still the same affair, as the Tab S7 FE, just with smoother motion thanks to a 90Hz refresh rate. Latency is on point, catching my input as soon as the nib touches the panel. It's definitely still fun to use a tablet of this size to capture your creativity.
Featurewise however, is semi-limited. If you're used to, let's say, the Galaxy S23 Ultra or the older Note 20 Ultra, you'll immediately miss air gestures and shortcuts but at least you have other gestures you can set, including shortcuts and what the single button would do. By default, if you're on Samsung Notes, pressing the button would change your Pen to the Eraser.
If you want to take your stylus game to the next level, you can also buy and pair the Tab S9 FE with an S Pen Pro as well.
The Battery and Performance
Packing a 8000 mAh battery unit, the Tab S9 FE can confidently last a day under moderate, typical use. The bulk of my use was primarily on Spotify, YouTube, Netflix, Moon+ Reader Pro and all social media platforms. Occasionally I would slip in an Office sesh or two and the tab was able to perform consistently with no delay at all.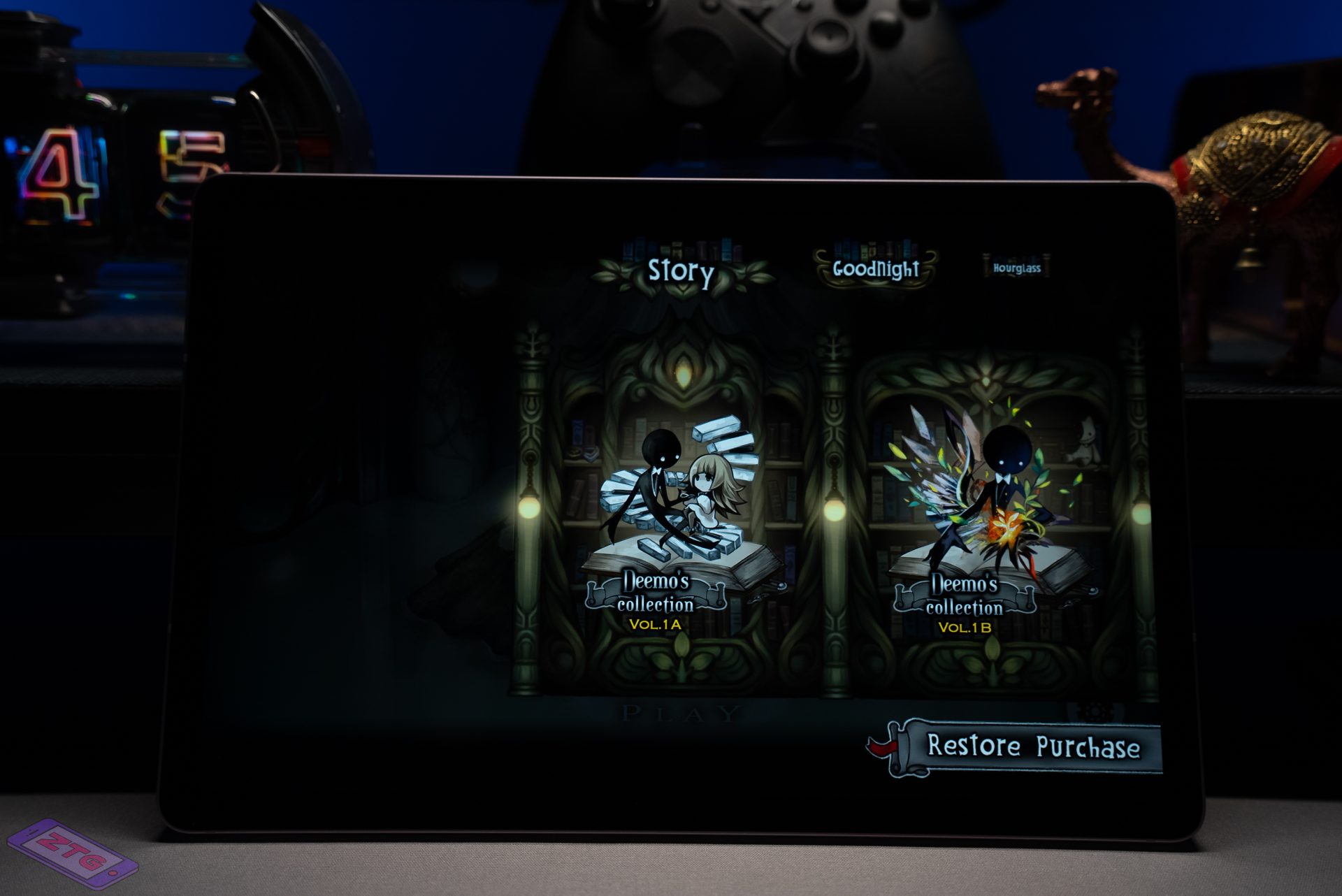 The biggest battery drainer would be games, and this is more of a tablet that you'll enjoy playing AAA titles on medium settings, while you can stick to high on simple titles like Monopoly Go! and Snack Cat. 60 FPS gameplay is obtainable, but you can definitely feel the stress the Exynos 1380 is having by the first 30 minutes. Games from Google's Play Pass was smooth and didn't even run hot. Particularly I enjoyed Dead Cells and Titan Quest on maximum settings which was nice. Genshin remains elusive of 60 FPS and will only average about 40-ish FPS on the highest settings. Still don't think Genshin is an ideal game on a tablet without a controller.
Daily non-gaming activities is smooth, and One UI 5.1 on a tablet really does take a shine for me. Everything on a bigger screen just looks and feels more well placed, and the Galaxy aesthetic and widget flexibility is really able to create a homescreen experience that lets you put everything you want and need in one place without looking awkward.
My final thing to say here is I appreciate the bump in minimum storage space. Gone is the 64GB variant, which gets doubled up to 128GB at RM 2099. You'll get only a measly 6GB of RAM though, but a RM 300 top-up will land you with doubling up the storage again to 256GB, with a more industry standard 8GB of RAM. I mean, if you're a small business that just needs a tablet for the sake of just using a small handful of apps and streaming music without downloading, I guess the 128GB variant may be good enough. Actually, since this time around there is a microSD card slot you may still be able to populate it with your documents and files, so you'll really just be giving up just 2GB of RAM which only really matters in gaming or if you need to have a multitude of concurrent apps to run in one instance.
DeX On Strange Legs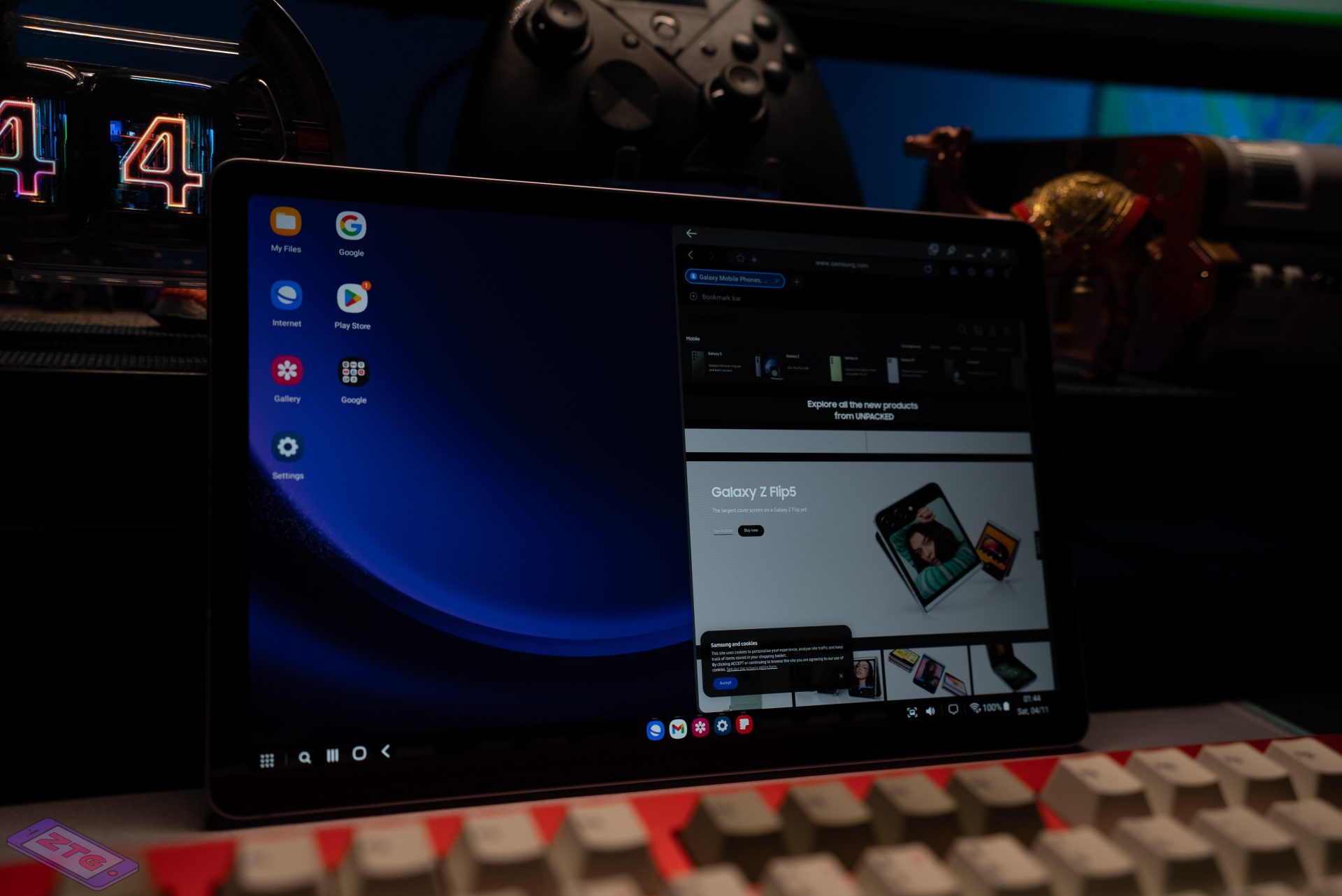 Don't get me wrong, I love DeX, but it's potential is only realized through either using the keyboard case which is sold seperately, or just connecting a Bluetooth keyboard and mouse and then enabling DeX. I've been using DeX for years, mimicking a Desktop experience complete with icons, folders and an explorer, and I must say that the improvements are there. Most apps are resizing better, and as such multitasking feels more grounded. It's always going to be work in progress so it's nice that DeX is still available for FE adopters.
The strange part is, skimping on a USB-C that's capable of display output to a bigger screen to enjoy DeX, just like the Z Fold and S23 Ultra. I know it's more expensive as a part, but I know it can't be made so much more expensive that the FE would become RM 3000. You can only cast it to a compatible wireless display, and the experience of it is completely dependent on your network environment. If you're in a place without great WiFi, expect things to move choppy and even something as simple as typing to have some latency. Either way, the execution is done, and it's just simply something they have missed out that I really do wanna see in a future model.
The Charging Speed
Ah yes, the charging speed. The Galaxy Tab S9 FE supports 45W charging, which isn't included with in the box. If you do happen to have a 45W Samsung charger like I do, a full charge from the red to full takes about 95 minutes, just 5 minutes over the promised 90 minute-to-full charging time.
---
The Verdict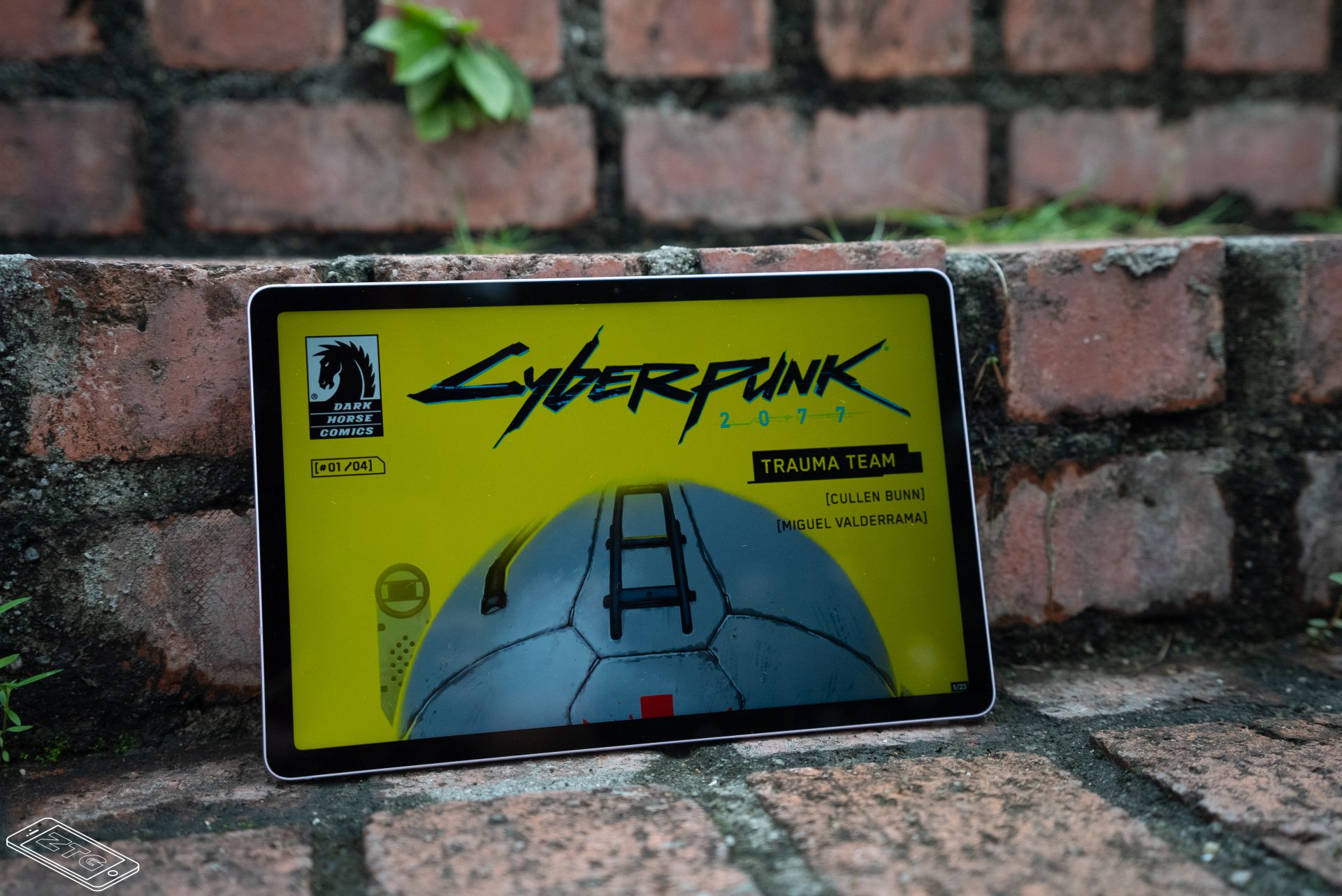 The Galaxy S9 FE proved itself to be competent full package, complete with a decent display and refresh rate, capable performance and an improved DeX mode that's simply bogged down with the exclusion of a display out USB-C Port. The SPen remains consistent and faithful as a doodler and notetaking tool, whereas most people can appreciate the minimum 128GB capacity with a microSD card slot across all models.
Whether you're looking for a tablet to handle your business, hobbies and entertainment, this sub RM 2K tablet has definitely more than enough goodies up its metal sleeve to keep you occupied even if its not as 'flagship' as the main Tab S9 Series.