Huawei Malaysia had recently presented 37 medallists from the Asian Para Games 2022 with the latest wearable technology, the HUAWEI WATCH GT 4, in recognition of their dedication and hard work. The awards ceremony was held at the National Sports Council Malaysia recently and officiated by Yang Berhormat Ms. Hannah Yeoh, Minister of Youth & Sports Malaysia.
Distinguished athletes such as Bonnie Bunyau Gustin (Men's Powerlifting), Datuk Abdul Latif Romly (Men's Long Jump), Noor Imanina Idris (Women's Shot Put), and Ahmad Fizzi Rosni (Men's 400M) were among the recipients. These athletes have exhibited unparalleled dedication and remarkable achievements, and Huawei takes immense pride in supporting them on their continued journey toward excellence.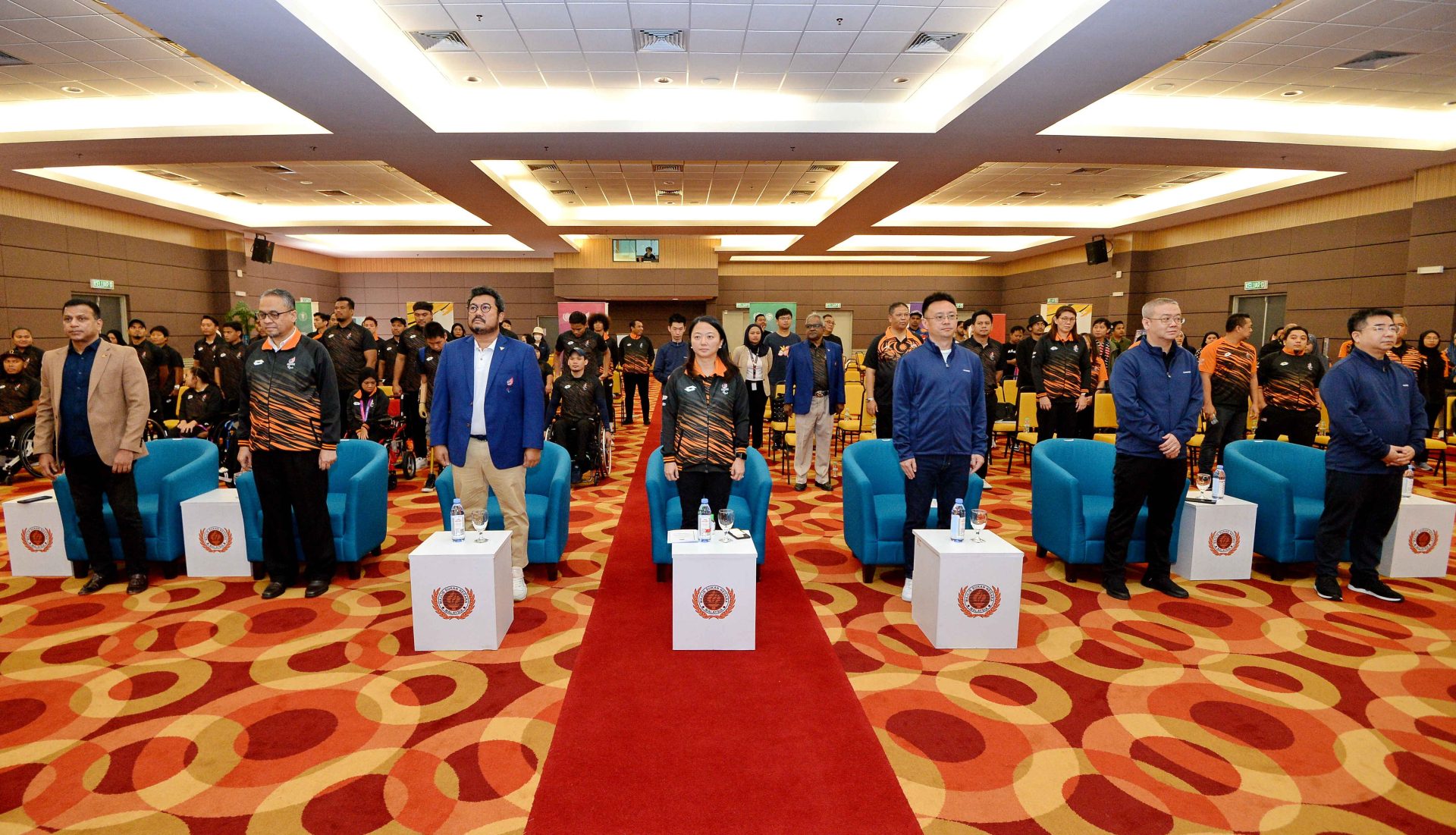 During the event, Yang Berhormat Ms. Hannah Yeoh expressed her deep appreciation for Huawei's partnership and their commitment to recognising athletes who have triumphed over their challenges to compete in the Asian Para Games. She highlighted the collaborative effort between Huawei and the National Sports Council of Malaysia, indicating the potential for more enduring and concrete support in the future.
Victor Xu, Country Director of Huawei Consumer Business Group (CBG) Malaysia, reaffirmed the company's commitment to supporting the Asian Para Games and its dedication to introducing groundbreaking sports features in the wearable market. He stated that Huawei is proud to seamlessly blend technology with design, sports, health, and fashion in the HUAWEI WATCH GT 4, offering athletes and users state-of-the-art fitness tracking and health monitoring capabilities.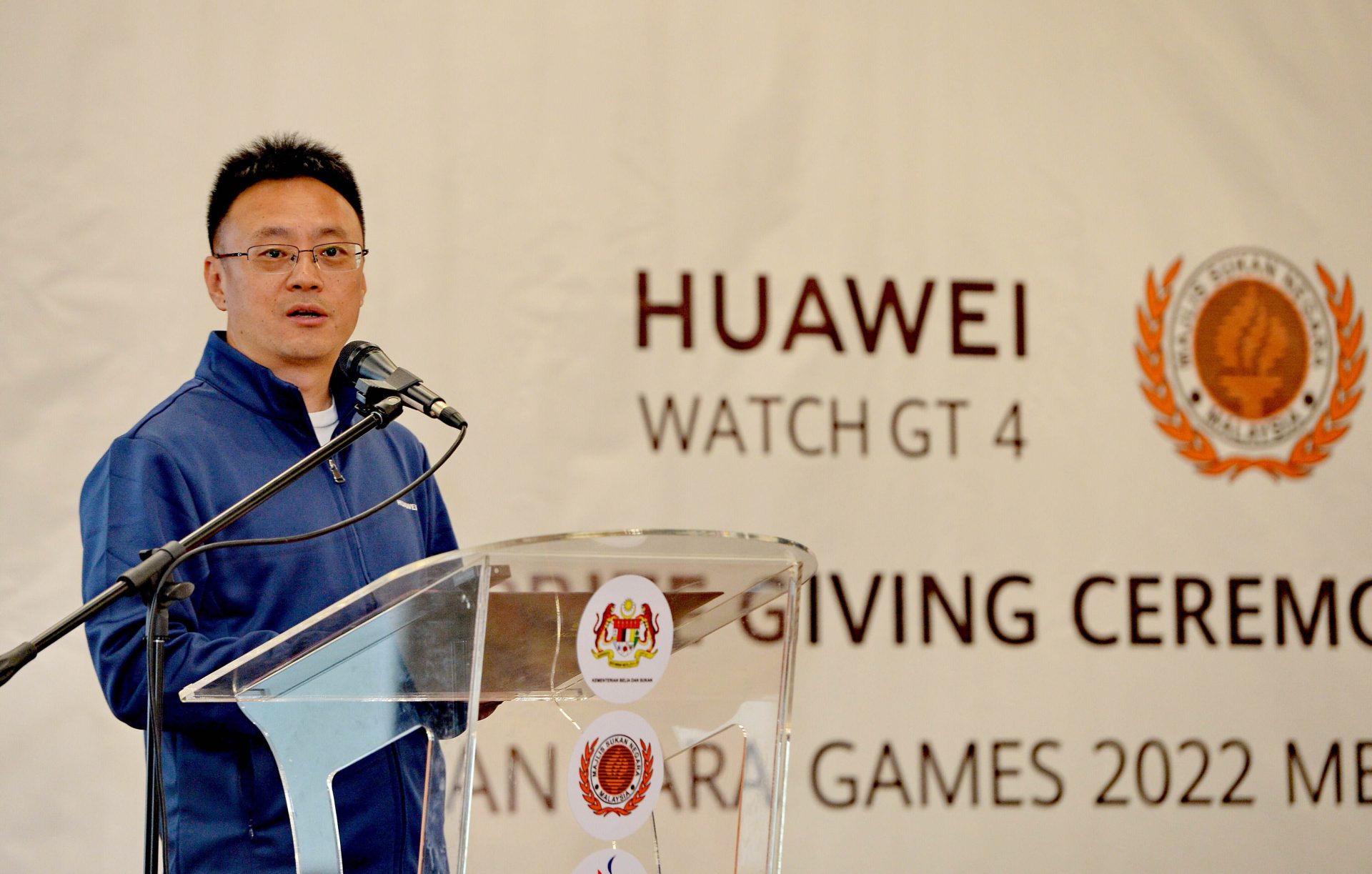 "We stand firmly behind our athletes, celebrating their victories and supporting the future of Malaysian sports," Victor Xu stated proudly.
Huawei's partnership with the Asian Para Games 2022 underscores its commitment to recognising and celebrating the incredible achievements of athletes with disabilities. The company remains dedicated to supporting athletes in their pursuit of excellence, and its innovative products such as the HUAWEI WATCH GT 4 empower them to achieve their full potential.
HUAWEI WATCH GT 4: A Smartwatch Engineered for Active Lifestyles
The HUAWEI WATCH GT 4 is a smartwatch meticulously crafted to meet the needs of active individuals. With its sleek design, premium materials, and advanced features, it is the perfect companion for athletes and fitness enthusiasts alike.
The HUAWEI WATCH GT 4 offers a wide range of sports tracking and health monitoring capabilities, including:
Over 100 workout modes with detailed metrics
24/7 heart rate monitoring
Blood oxygen saturation (SpO2) monitoring
Sleep tracking
Stress monitoring
Cycle tracking
In addition, the HUAWEI WATCH GT 4 features a long-lasting battery life of up to two weeks on a single charge, making it the perfect companion for extended workouts and training sessions.
Huawei Invites Malaysians to Join the "Light Up Your Rings Challenge"
Huawei is inviting Malaysians to join the "Light Up Your Rings Challenge" to celebrate the success of the Asian Para Games 2022 medallists and inspire Malaysians to lead healthier and more active lifestyles.
To participate in the challenge, Malaysians can download the HUAWEI Health App, set fitness goals, and achieve them. Participants who complete the challenge will receive Huawei's exclusive E-Medal.
For more information on the "Light Up Your Rings Challenge," please visit https://bit.ly/LightUpYourRings-PR.