Sometimes at night we look up in the sky and we're greeted with a bright white moon filling up the darkness with some nice cold light. You'd love to take a shot of the moon without looking like an awkward ball of light but you don't happen to own a DSLR with a 200mm lens. It's an expensive investment that you can't simply make just because of moments like these.
Thankfully, smartphones have come a long way with camera tech and a great example is the new Galaxy S21 FE. It's Samsung's latest Fan Edition smartphone for 2022 and it comes with some of the S21's bells and whistles at a lower price. Today, we're going to see whether you can score some great moon shots from the Galaxy S21 FE.
The Tech and The Gear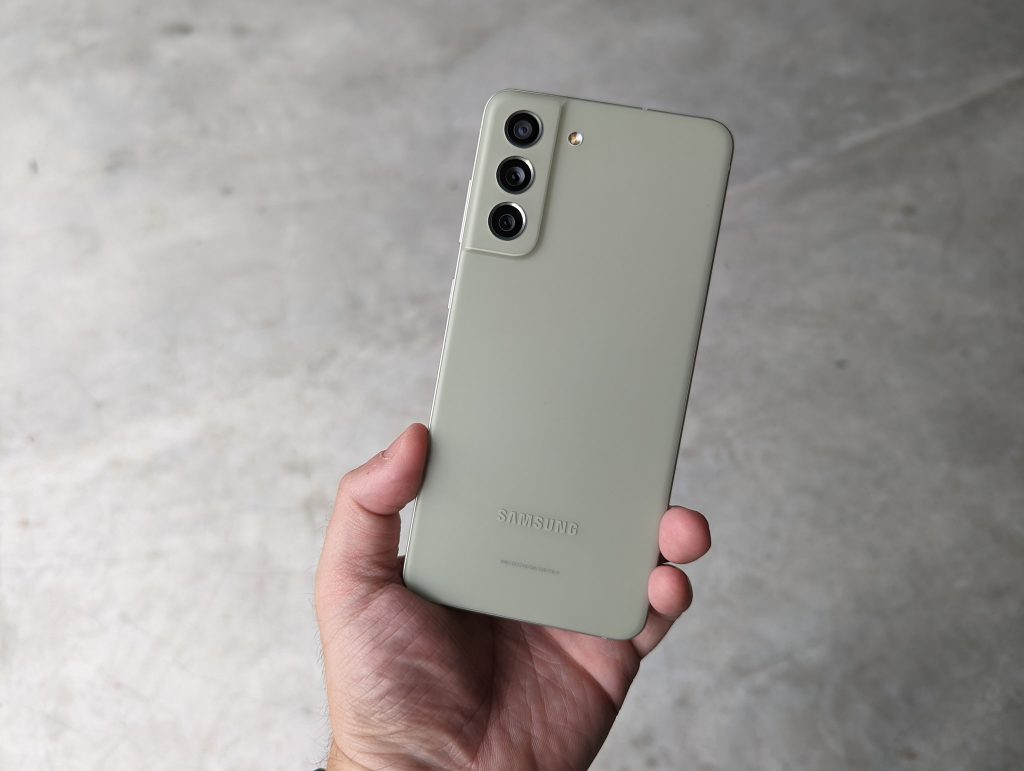 First things first, we're going to talk about the camera system.
Galaxy S21 FE: Triple rear

Main: 12MP, f/1.8, OIS
Ultra-wide: 12MP, f/2.2
Tele: 8MP, f/2.4, 30x Space Zoom
Front: 32MP, f/2.2
On paper, it reads exactly the same as the S20 FE's camera fact sheet. What's the lead here for the S21 FE is probably in software features such as 30X Space Zoom and Dual Recording. What you'll probably miss is the telephoto sensor compared to the main S21, but only in terms of pixel count. The S21 has a 64MP rear telephoto lens compared to the S21 FE's 8MP. We'll be using the Galaxy S21 FE's 30x Space Zoom to its absolute limit to reach as close to the moon as we possibly can.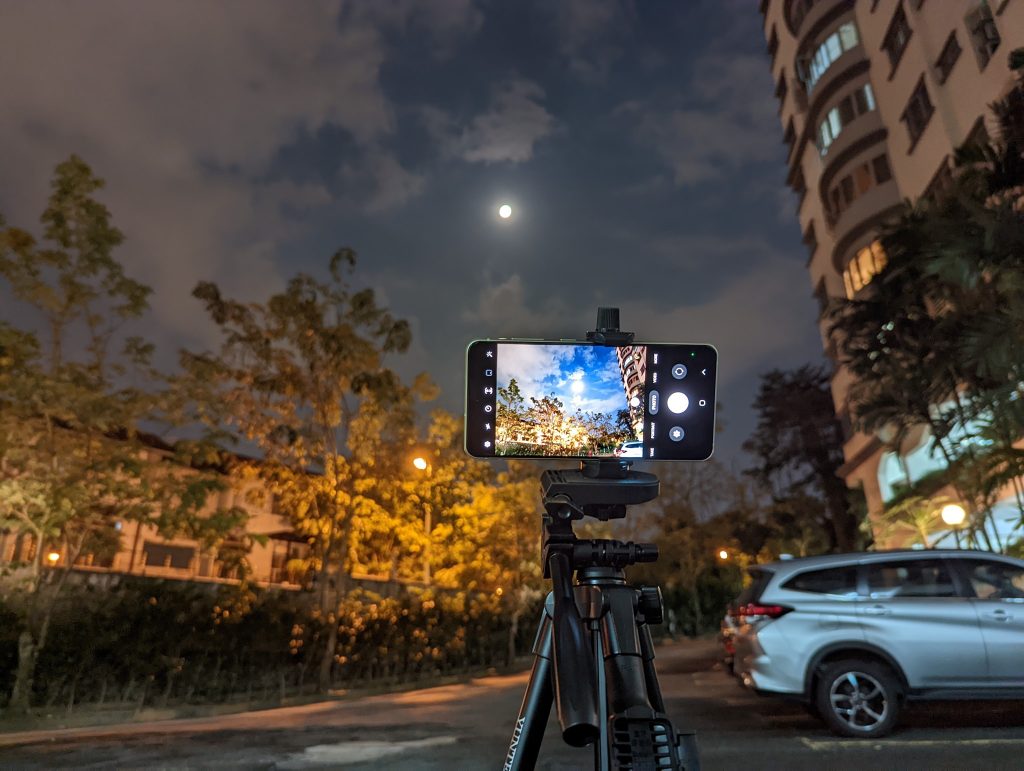 You can, and you should, get an ultra-portable tripod next to maintain stability since the moon isn't going to move around so much and some bare hand shots tend to be shaky, and in this scenario we're definitely shooting in low-light so any movement, no matter how little WILL shake, ultimately causing some blurry shots that lose focus and exposure. It's 30x Zoom guys, it's not going to be ultra stable.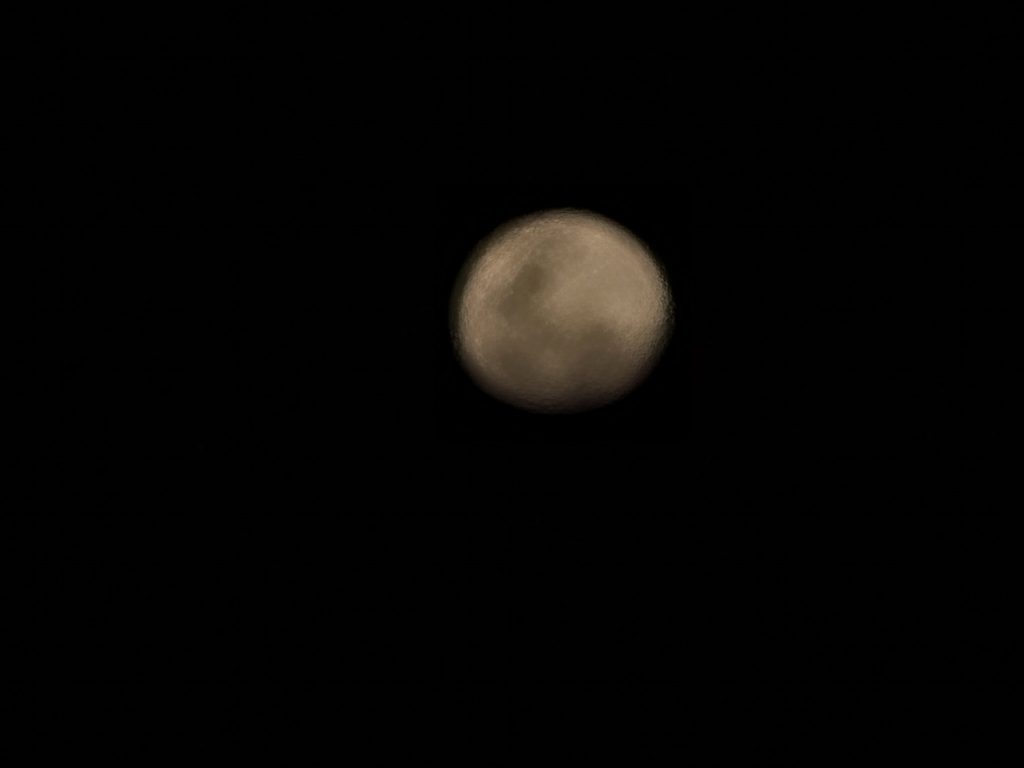 Lining Up The Shot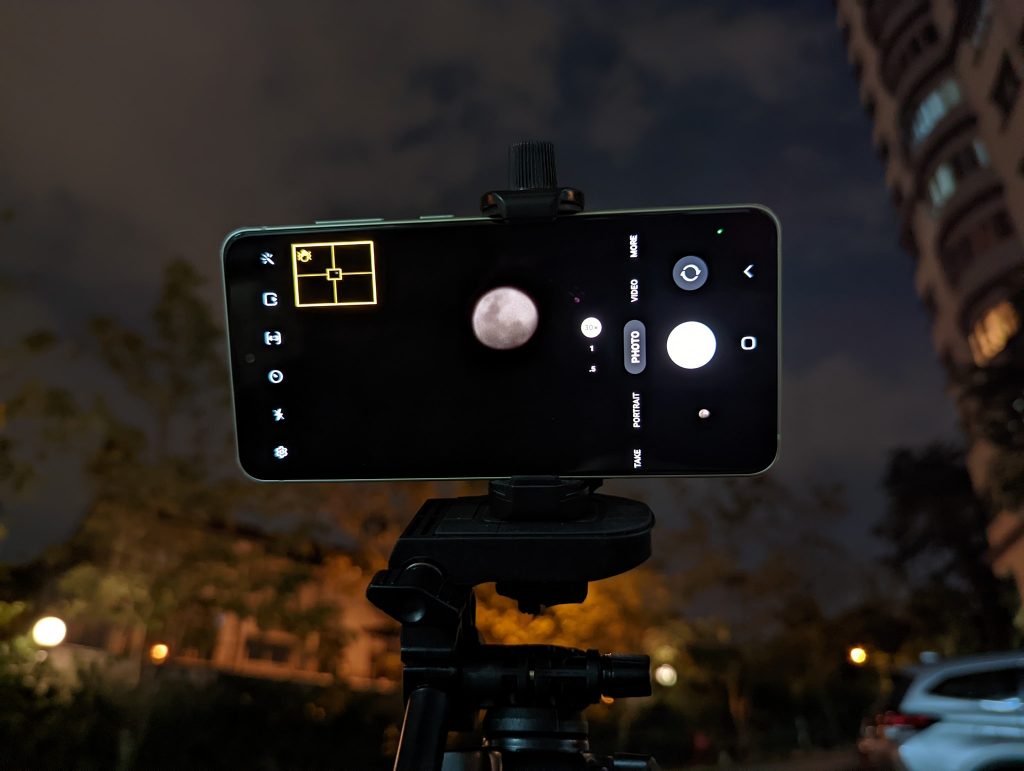 Pinch and Zoom all the way to the max till you see 30x in your viewfinder. Adjust your phone and tripod accordingly till you see the moon in all its nocturnal glory. After that, lock your exposure by tapping and holding your focus point and slide the dialer up or down to increase or decrease exposure till you get a good, clean shot. Tap the capture button softly to prevent any last minute shakes and you're done!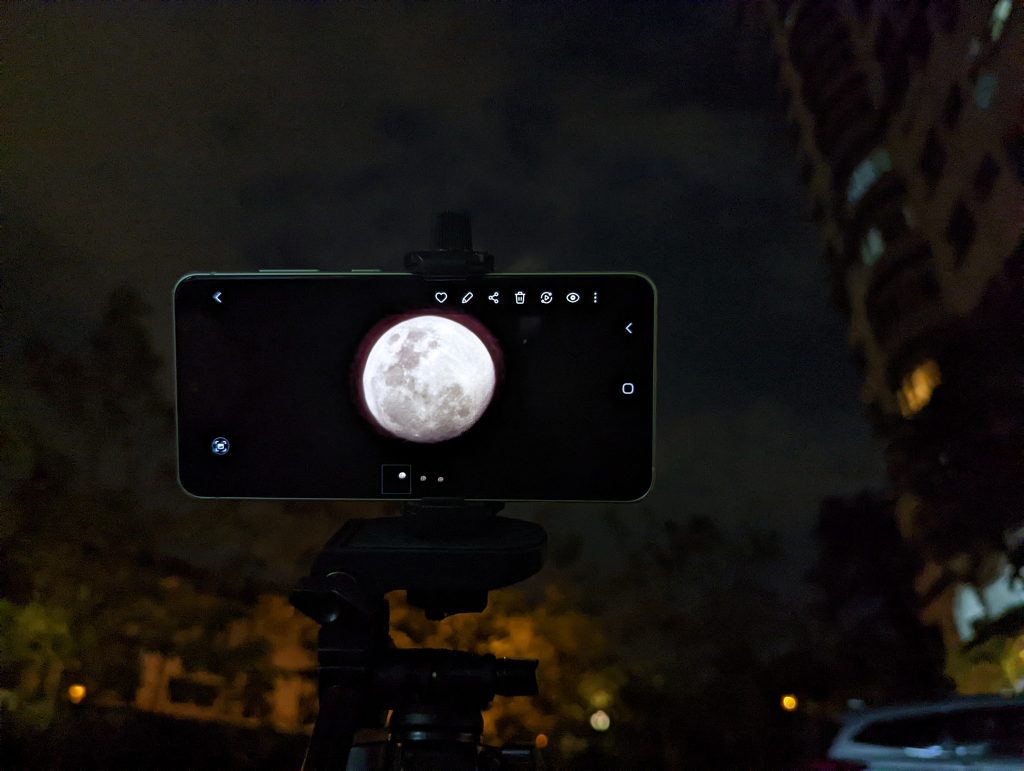 There you go! Hello moony, great to see ya!
Tips
Under any circumstance, do NOT use Night Mode or Pro Mode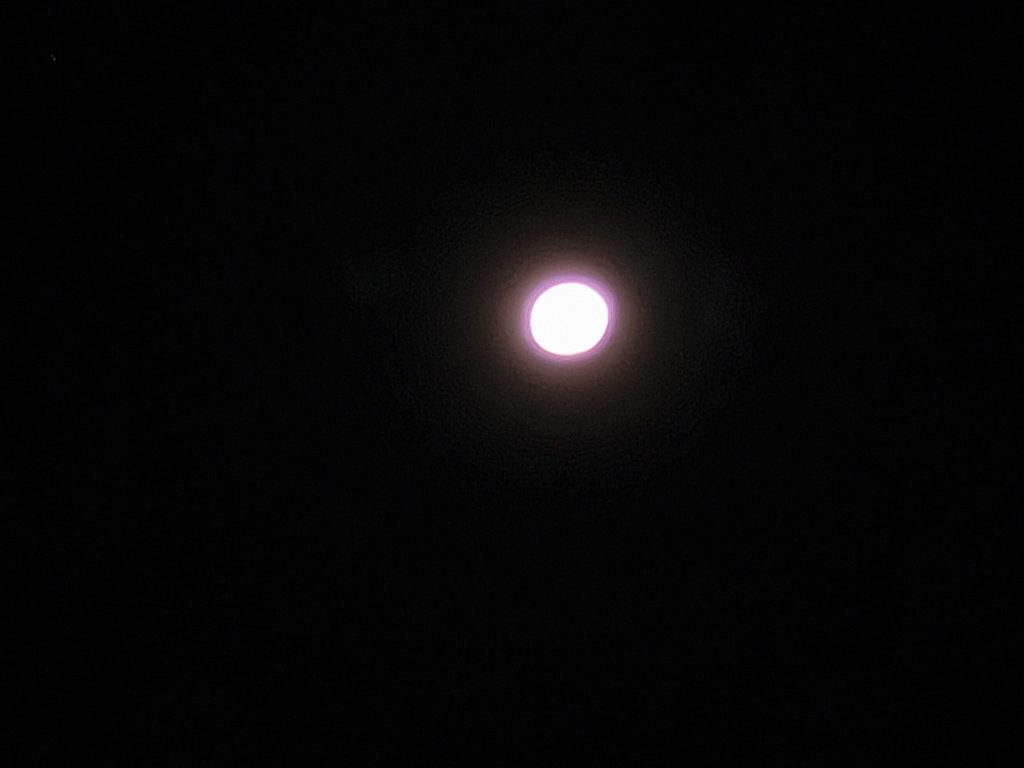 Night Mode is great to night shots like a city scape, a park or an open road but NOT the moon, as the moon tends to be bright at night, and Night Mode tends to amplify both light and darkness, so you'll end up with shots like the above, a shining ball of light that you can't save post edit.
Pro Mode is focused on giving users full control on things like shutter speed, exposure and focus, and therefore have limitations in zoom. You'll get a maximum zoom of 7x on Pro Mode so it's not ideal for this situation.
Play With Your Exposure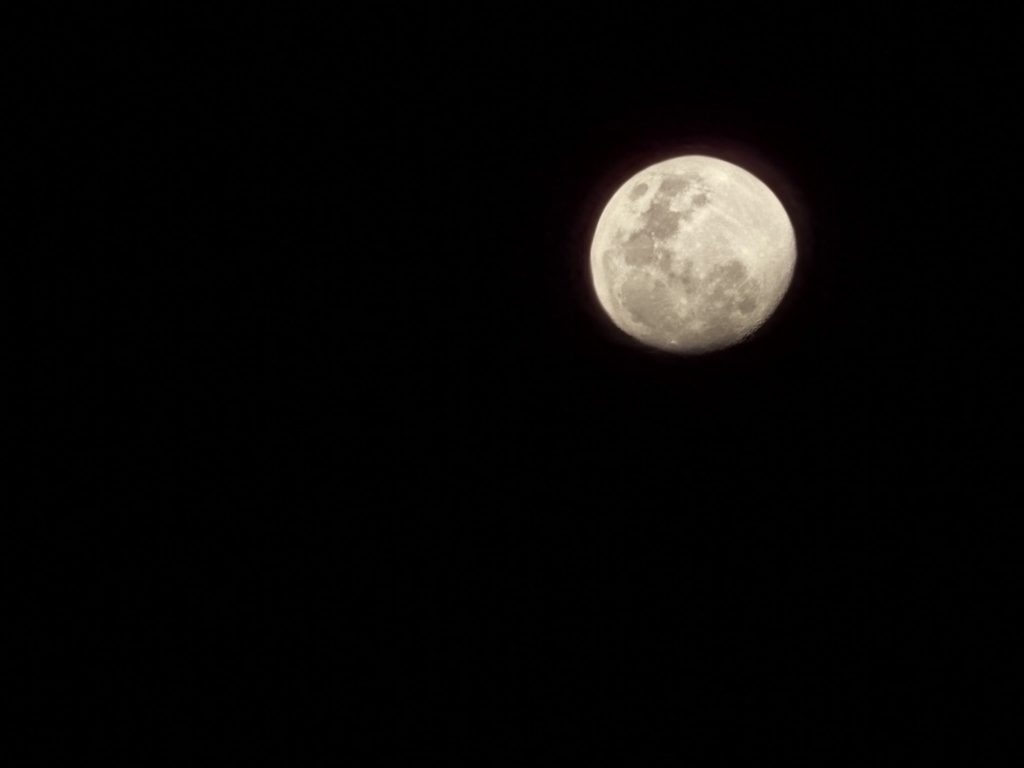 Depending on how much light you give, you'll get different kinds of results. Here's how it looks when you slide your exposure towards the up side, and below is the ideal situation where you can capture more detail when you keep it on the lower side. When I say lower side, I don't mean LOWEST, as the lowest gives you a near-dark shot with a lot of noise surrounding the moon.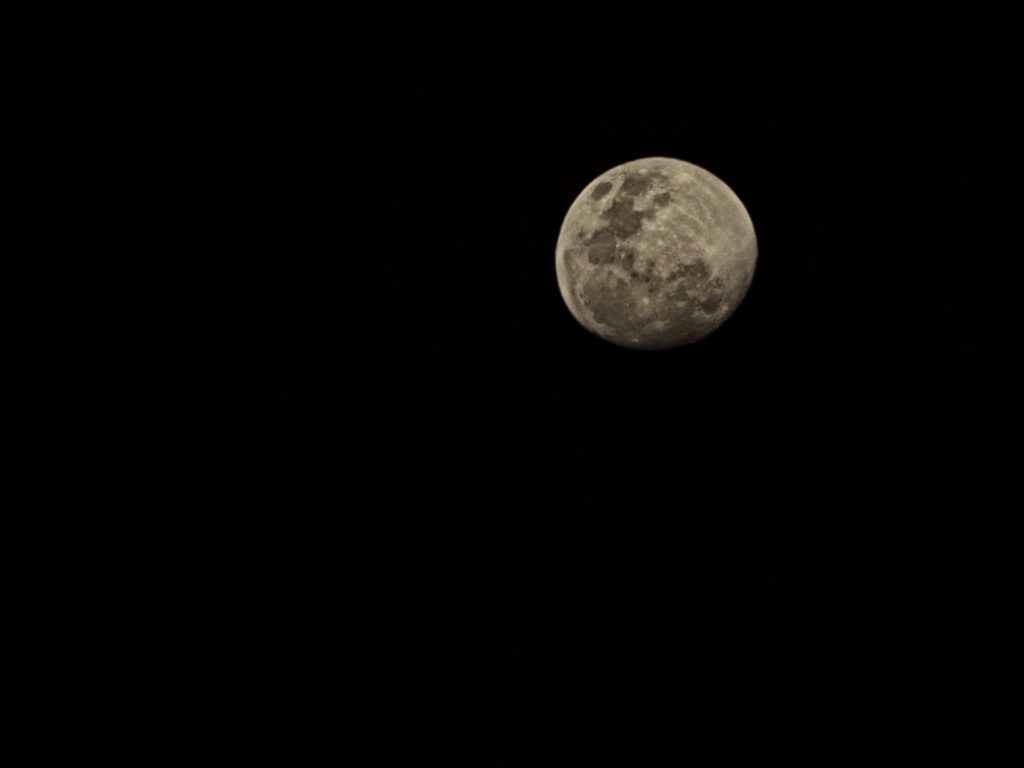 There you go, a great way to capture some moon shots from the convenience of your phone. Of course, you can do this too using your existing S21 series with more or less better results! Here's a shot I took with the Galaxy S21 Ultra back in the day!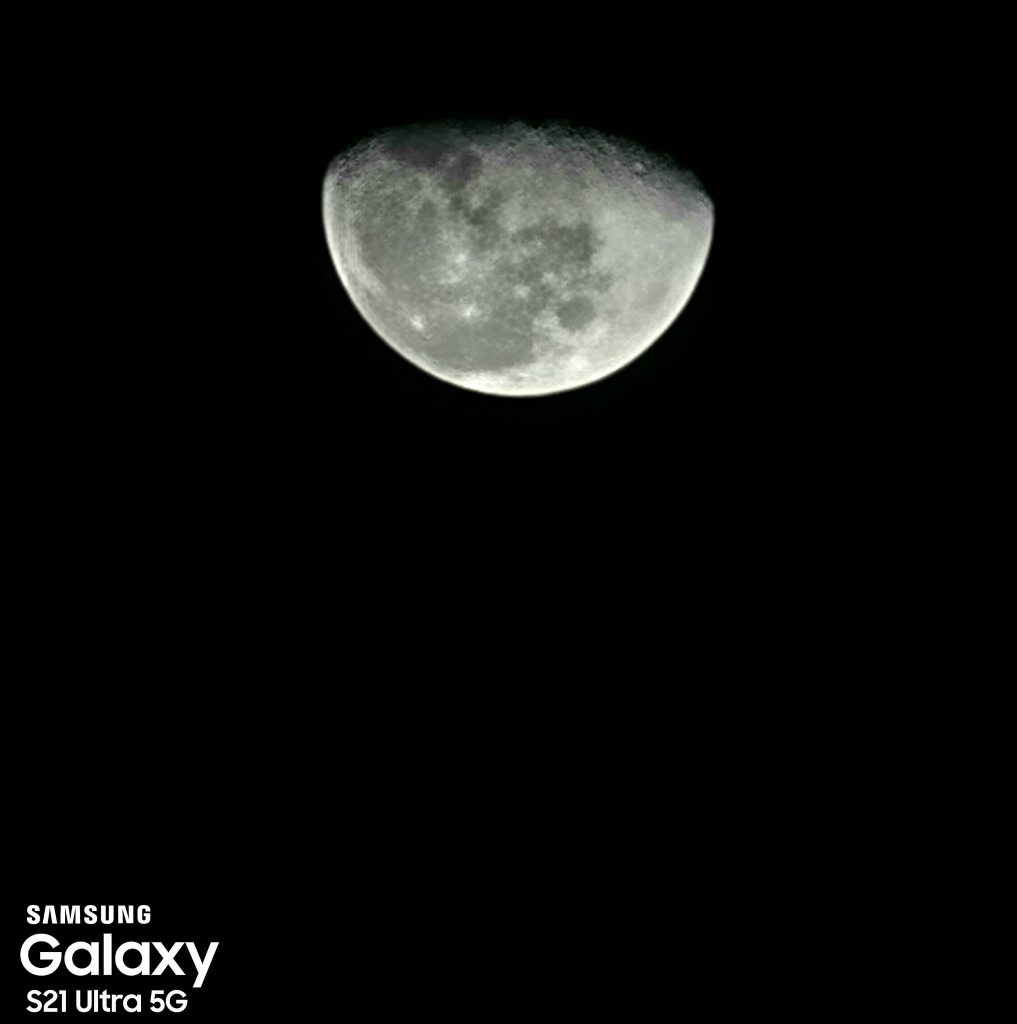 Where to buy?
The S21 FE is available on Samsung's Online Store , as well as your preferred dealers all over malls in Malaysia.
As for the tripod, you can get just about any tripod that supports a smartphone mount. Here's the one that I bought (45 – 139CM).