oneplus 11
The OnePlus 11 has a lot of potential to win back some fans, but the tougher sell is to new users who are curious about the Hasselblad implementation. It is a good phone no doubt, but it's only the start of the 2023, will it have enough legs to fight the rest of the year's releases?
Good
Premium Display
Very Fast Charging
Snappy Performance
XPan mode is awesome
Good Wide and Telephoto Cameras
Ungood
Quick to throttle in performance
Weak digital zooms
So-so selfies
---
Specs
---
CPU
Qualcomm Snapdragon 8 Gen 2 (4nm)
Memory
8GB / 128GB
16GB / 256GB
Display
6.7'' 1440P 120Hz LTPO3 Fluid AMOLED
Camera
50 MP, f/1.8, 24mm (wide)
32 MP, f/2.0, 48mm (telephoto), 2x optical zoom
48 MP, f/2.2, 115˚ (ultrawide), AF
16 MP, f/2.5, (wide)
Connectivity
Bluetooth 5.3 ,USB Type-C 2.0,
Wi-Fi 7, Dual nano-sim standby, 5G
OS
Android 13, OxygenOS 13
Battery
5000 mAh
100W Fast Wired Charging
Available Colors
Titan Black, Eternal Green
Retail Price
8GB/128GB – RM 3299
16GB/256GB – RM 3,599
Design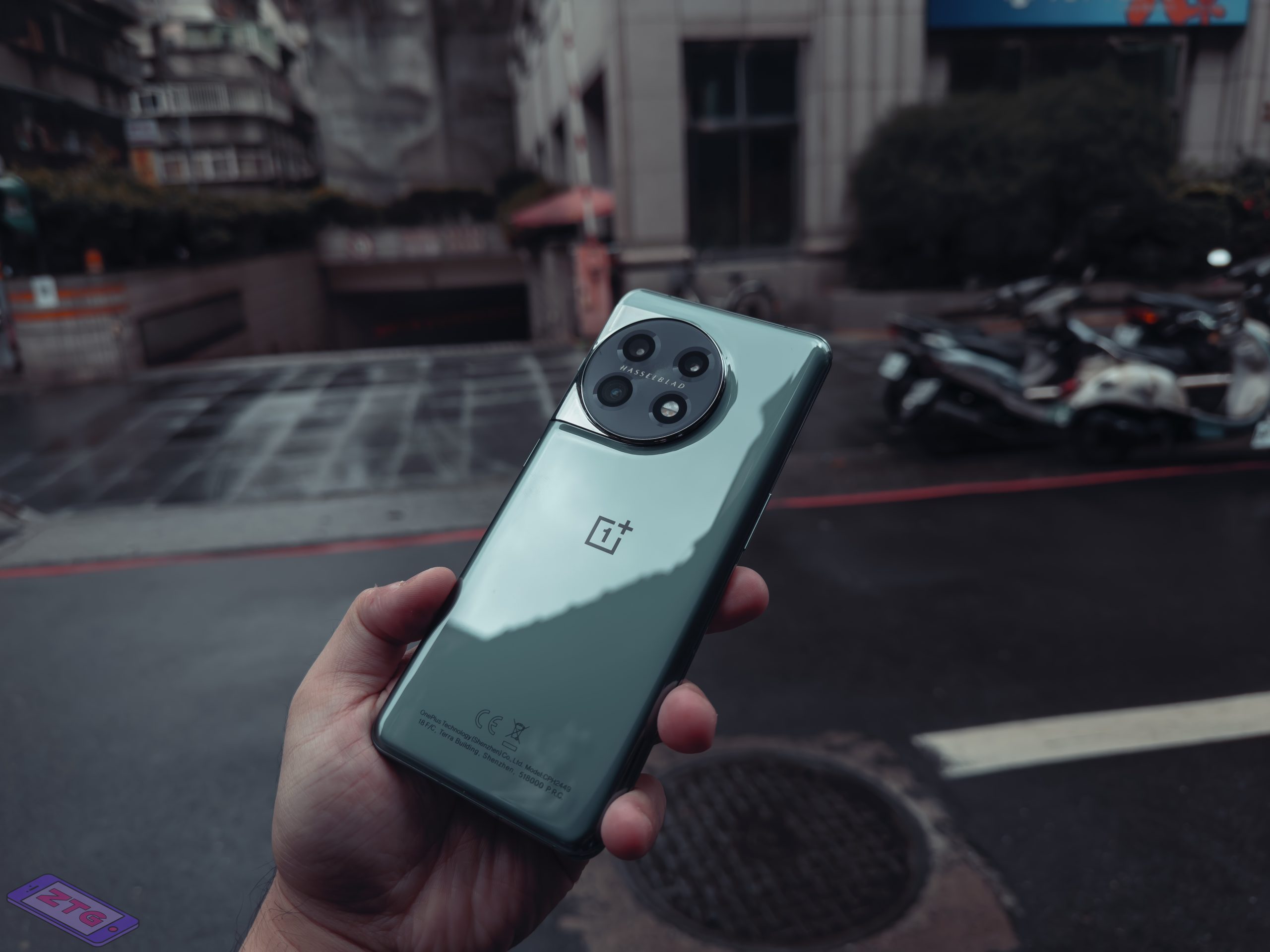 Mixes both 10 Pro and 10T Pro's Design Language
Shimmering Matte Glass or Glossy Mirrored Finishes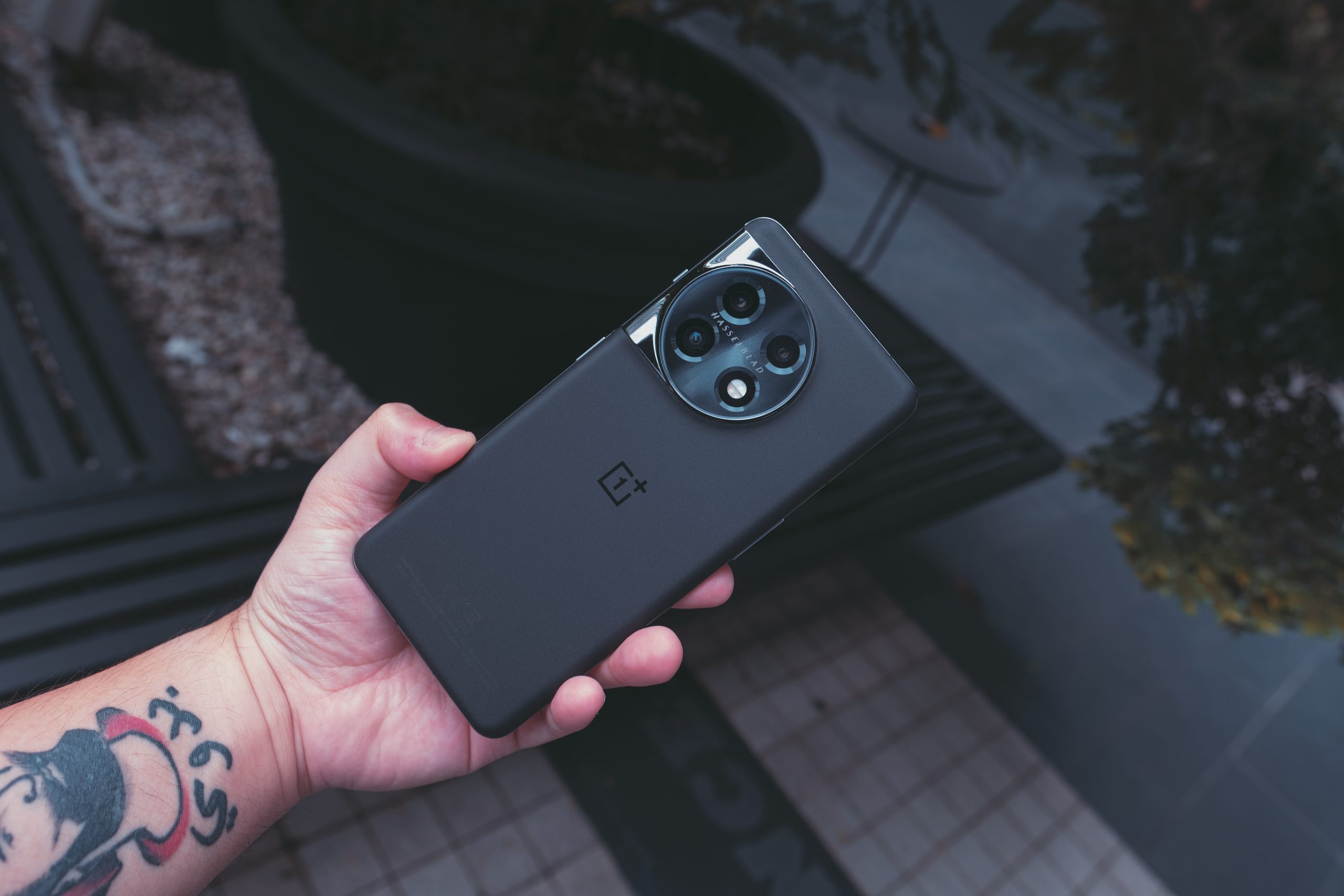 Getting the volcanic black version, it has a shimmery finish that instantly took me back to the OnePlus One days where we loved the sandstone black. It was so iconic back then and I see this move to not only be a nostalgia trigger but also a statement of evolution without forgetting where it all started.
After all, we're kind of 11 generations in already, so this was a nice design touch that really walks off the beaten generic path.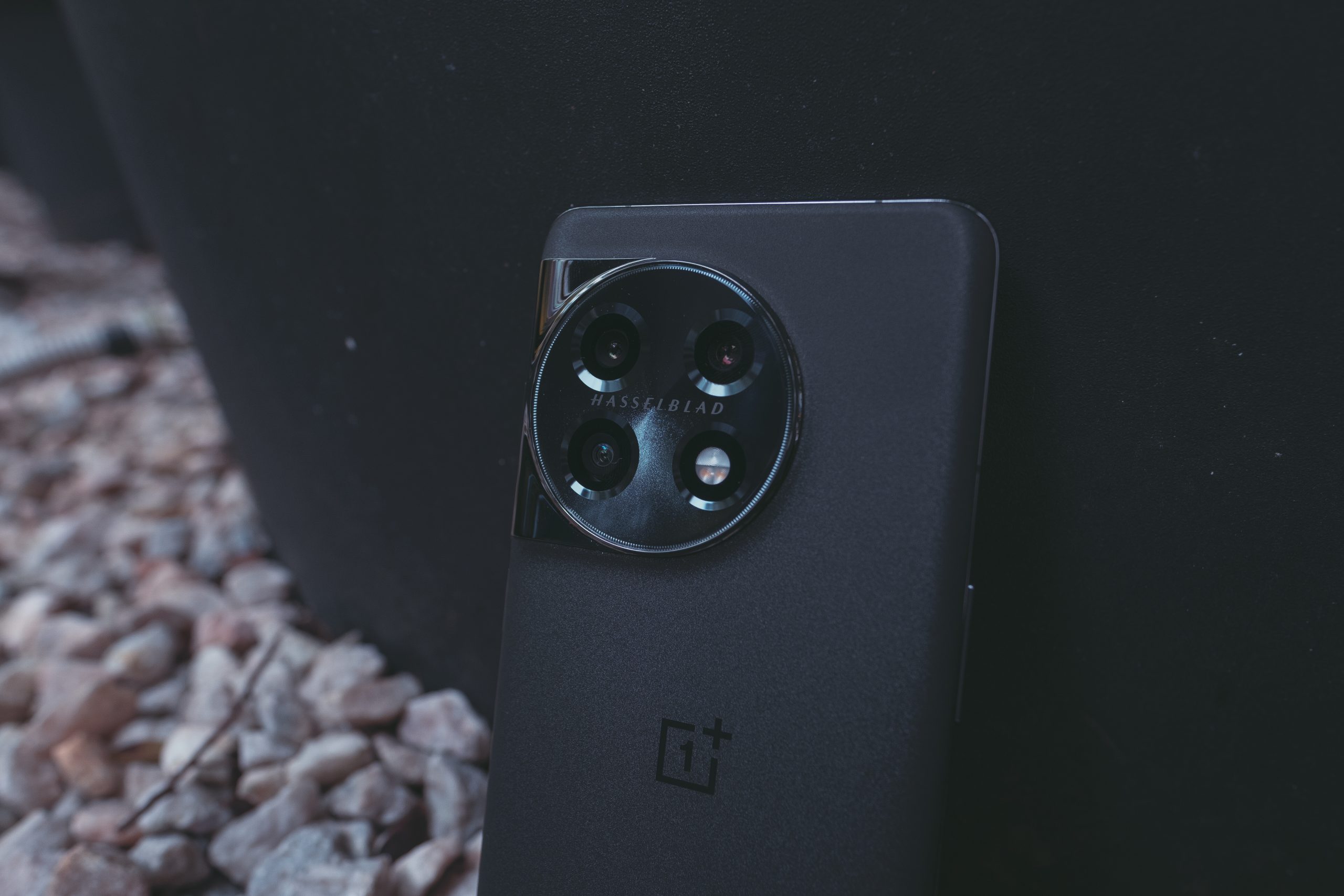 The camera module is unique too, taking a large piece of the back real estate with a stand-out style. This bump houses 3 big sensors and the duo tone flash. It's probably the shiniest part of the phone, which contrasts the cases' matte finish.
On the left side is your volume rocker, and all the action's on the right side. As usual you'll have your signature OnePlus alert slider, letting you slide between ringer (down), vibrate (middle) and silent (top).
---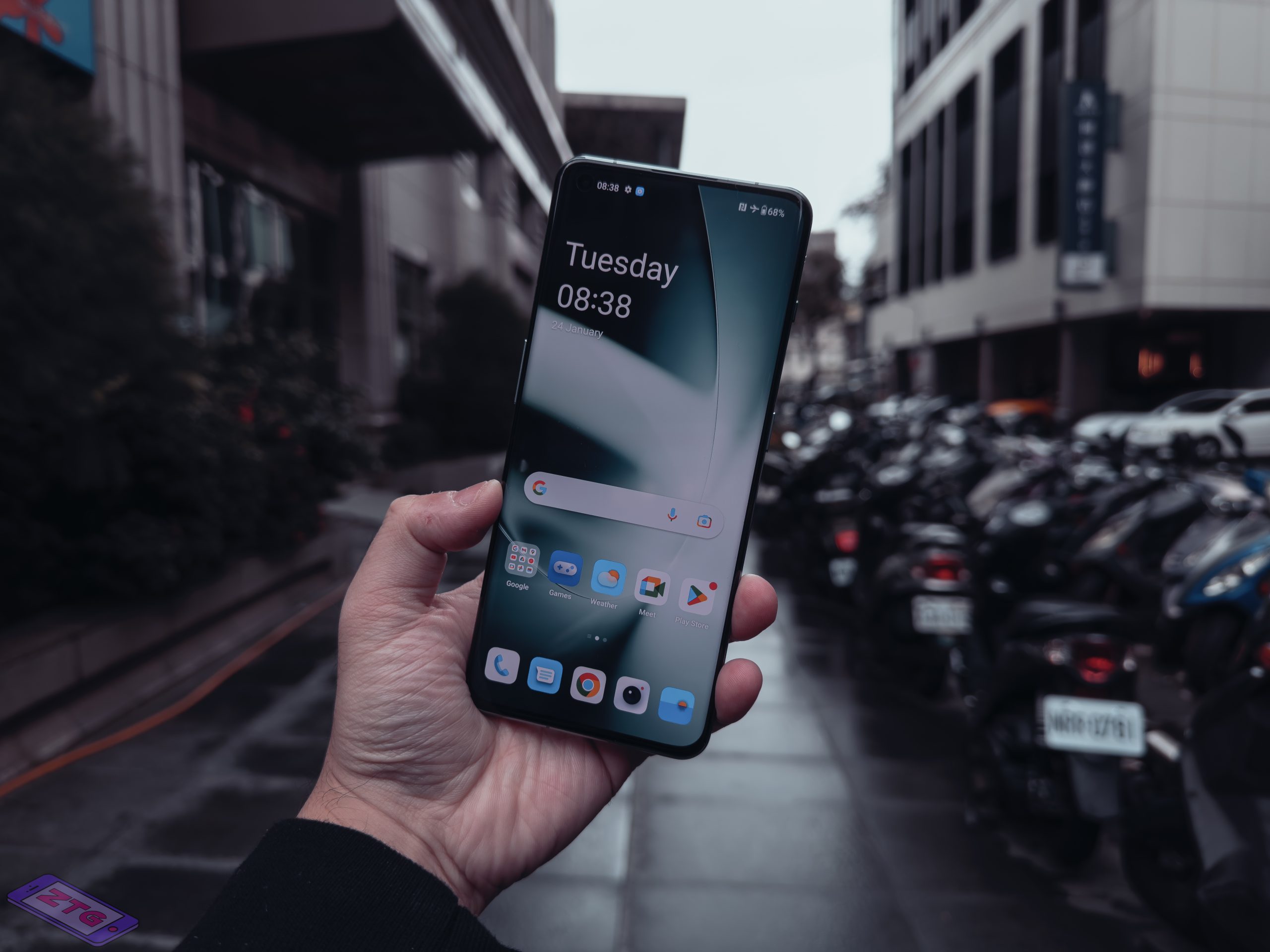 Display
6.7″ 120Hz QHD+ LTPO3 Fluid AMOLED Panel
2 Display Modes
The OnePlus 11 gets an updated 3rd generation LTPO AMOLED coming in at 6.7″ with 120Hz in refresh rate. Your refresh rate dynamically switches to adapt to whatever you're doing up to 120Hz, but since it's 3rd generation, the difference is that it's just quicker for the screen to adapt its refresh rate and that's about it. As for colors, the screen is pretty well covered in terms of spectrum, pushing 100% for both sRGB and DCI-P3 spaces.
There's also a Pro Mode, which gives you access to Brilliant and Cinematic settings. From here, you can choose between setting the panel to show P3 colors (cinematic) or the widest possible native colors (brilliant). We prefer sticking to either Natural or Cinematic.
You know the drill. It's a pretty good screen that's sharp and great with colors. You'll hardly be disappointed here, whether you're looking at photos or watching videos. I must highlight though, HDR performance just wasn't as good and I was surprised since it's one of Samsung's own E4 panels. I noticed this when I was watching Peaky Blinders and the show is mostly grey and dark themed, and I nearly could not see some of the shadows as it nearly went pitch black. Increasing the brightness won't fix things either, it'll just highlight the dark spots.
Work & Play
Qualcomm Snapdragon 8 gen 2
16GB RAM & 256GB internal storage
5000 mAh dual-cell battery capacity
100W SuperVOOC charging
You won't find the OnePlus 11 to be inefficient in any way when it comes to daily operation and gaming consumption. Everyone's gunned out their Snapdragon 8 Gen 2 phones out and there's no exception here. Coupled with 16GB of RAM and 256GB of fast internal storage, the OnePlus 11 pretty much chewed up everything I threw at it work and game wise without breaking a sweat. Everything is just simply smooth and that's a norm that OnePlus fans demand and deserve.
It runs Android 13 on OxygenOS 13 with is pretty much a color-changed Oppo ColorOS that has divided fans over the years, but not without additional features. It's actually a pretty well tailored experience that's smooth and snappy, and you can customize everything from icons to the status bar, right down to color scheme regardless of whether you're on dark mode or not.
Games loaded quickly too, since there's plenty of RAM and the storage is UFS 4.0, and you'll find yourself being liberal about video game graphics set to as maximum as possible. The OnePlus 11 can take care of that just fine. As for long gaming sessions, it's still not ideal to handle it as the OnePlus 11 started to throttle a little too fast when I was just 2 rounds into COD Warzone Mobile. The dip was from 60FPS to the high 40s, then gradually to nearly 40 itself when its been over 5 rounds. So I do recommend that you only use the OnePlus 11 for quick pick-up games and let the gaming phones handle the long haul sustained sessions.
If for some reason you needed things to be even faster, there's a RAM-Vita feature that boosts your RAM allocation, cleaning up your cache to give you some headroom. For now I see the benefits to be as similar to a gaming phone going into game mode where it clears all background tasks for you to load your game faster. There's also application for freeing up performance space for AI-retated work such as using the camera, but that's really just another ONE thing.
Be it gaming or even long sessions of social media work, the OnePlus 11 is able to handle everything you throw at it, following tradition. As far as it can go, it's still not very great with battery drain caused by playing games, so be prepared to bring your speedy charger with you if gaming's on your to-do list.
Battery Life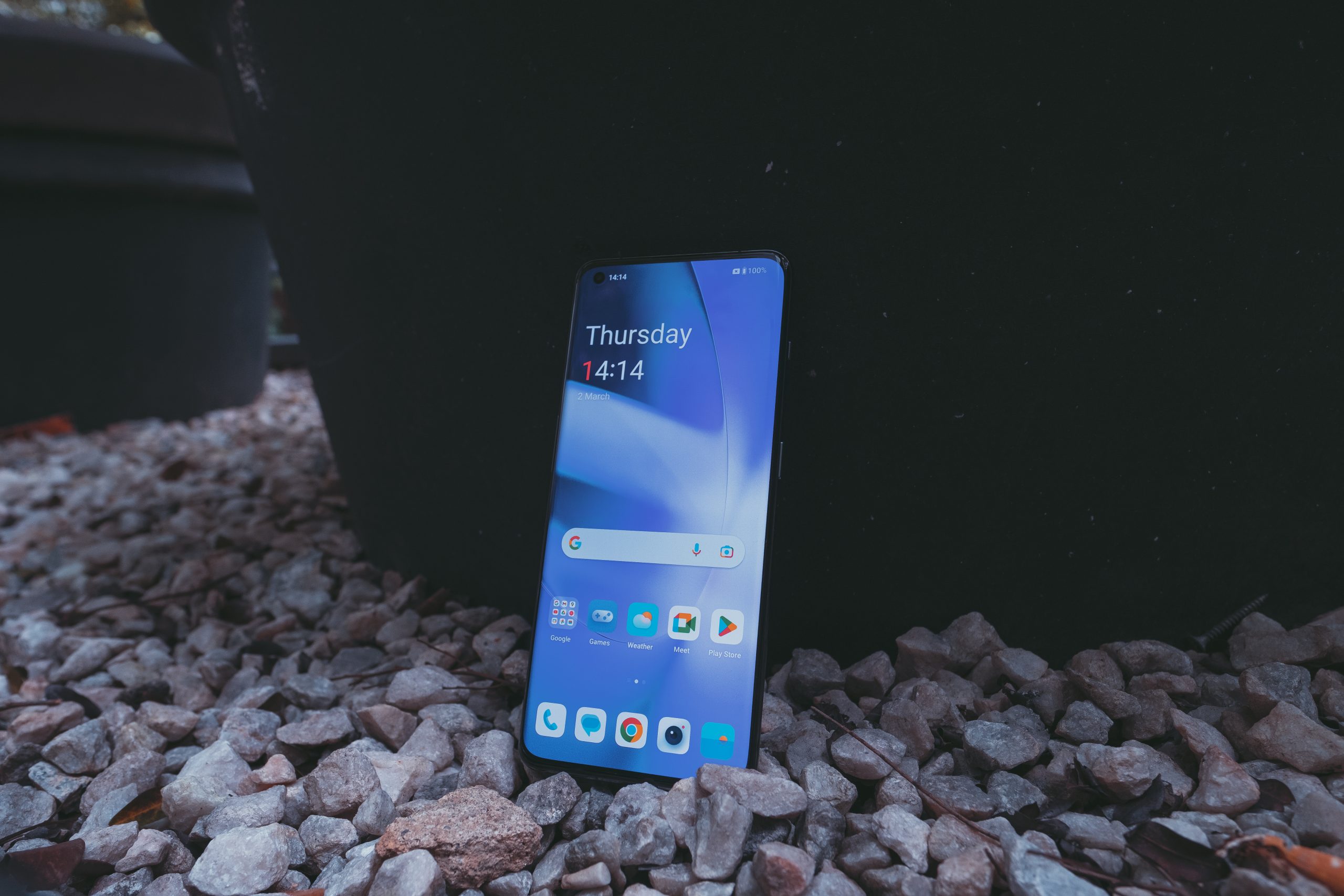 As with all smartphones, the OnePlus 11 packs a 5000 mAh battery that can last a full day. Oxygen OS is not a particularly heavy operating system so it's easy to get home with at least 30% left in the tank on a busy day with no gaming.
I added gaming into my day, and I got home nearly flat at 6%, which is in a typical range for a performance phone. I had the same experience with my OnePlus 10 Pro so I wasn't surprised nor that I set higher expectations.
Recharging is fortunately a highlight here, and we're given a 100W charger in the box which filled a near depleted battery up to full in about 20 minutes. That's pretty quick, and since I charged overnight, Optimized overnight charging kicked in and only charged at maximum speed till 80%. After that, it'll slowly crawl to 100% just before you wake up. The phone learns roughly when you first start using the phone the following day.
You can also disable this feature in the settings, and it's actually okay as most phones actually stop pulling current when your phone reaches 100%.
Overall, you'll get a day's use on the battery and that's just average for me since most flagships are more or less doing that with the exception to the Galaxy S23 Ultra and iQOO 11.
---
Camera System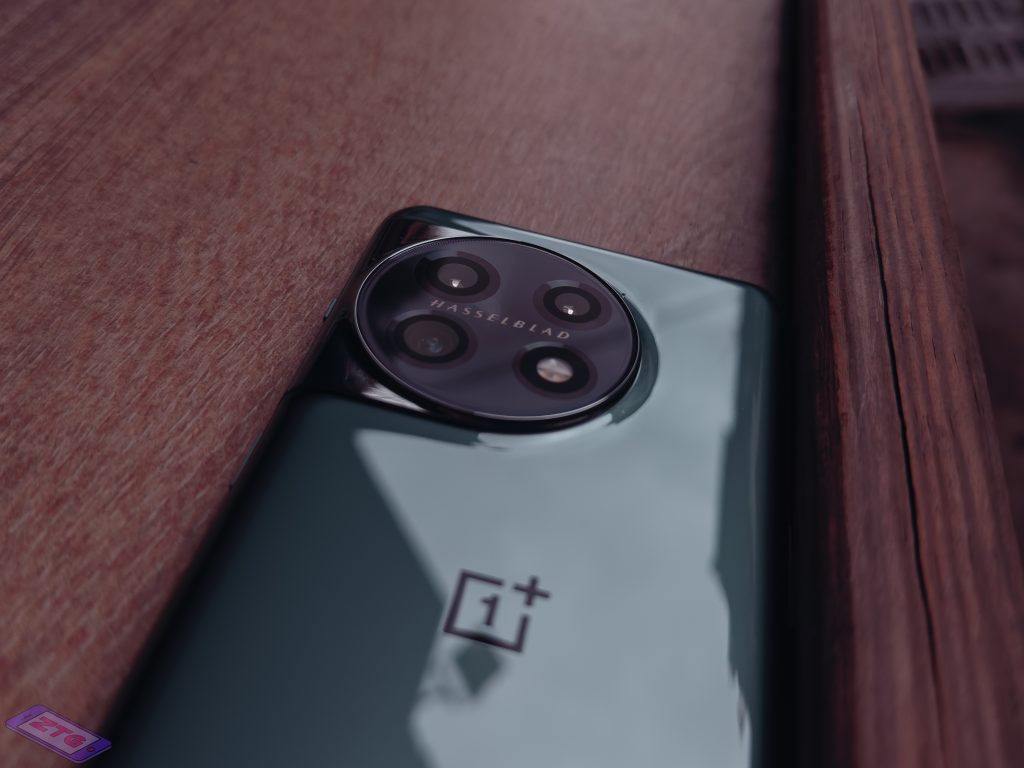 50MP f/1.8 main sensor w/ OIS, Multi-directional PDAF
48MP f/2.2 ultrawide sensor 115˚
32MP f/2.0 telephoto
16MP f/2.5 selfie camera
It's another of OnePlus and Hasselblad, and since the 10 Pro's execution of it was pretty much a mixed bag for me, I had legit hopes that the OnePlus 11 would have to do it better and thankfully I was right.
I'm glad to see a sensor upgrade, with the Sony IMX890 as the choice of main camera. It's 50MP with an f/1.8 apeture, and what makes me smile the inclusion of multi-direactional autofocus since even the 10 Pro had no autofocus.
Standard Wide Angle
The main camera in daylight shoots at its best, with a good amount of detail and colors. We see a lot of post-processing at work and the end result would be strong sharpening. It also tries to give a bit of subtle contrast by having the white balance be more on the warmer side, and this would be a tasteful choice to some.
The subtle contrast only goes so far, because that won't be the only contrast you'll be getting. The dynamic range is strange, and not as wide as I'd expected. Images might end up looking already edited thanks to such aggressive post processing, so you'll notice it when you take shots with a lot of shadow, because more will be artificially added in.
Do note that, like the OnePlus 9 Pro, the 48MP element of it is an upscaling, so images here are at default 12MP output.
Because the aperture is so wide, it is not recommended to take shots that are macro if not too up close. A saving grace however, came in lowlight, as the OnePlus 10 Pro was able to surprise me when it came to taking photos at night. Even without enabling Night Mode, you'll be pleased to know that you'll be getting plenty of detail with fairer color rendering since the main sensor does lean on a warmer white balance.
XPan

I remember how much of a love-hate relationship I had with the Oppo Find X5 Pro's XPan mode and how I thought it was poorly executed due to poor detail and image handling.

The Xpan mode on the OnePlus 11 however tells a much different story. Whether you're shooting in B/W or color, images were just beautiful and aesthetic. I especially love B/W mode as the rendering felt really close to what a real Hasselblad camera could do, and it can do pretty well in both daylight and lowlight.

Even if you take it to vertical, it really lends a different perspective to you, and I really enjoyed taking photos of towers and tall buildings. This alone to me can sell the OnePlus 11 as a camera phone (for now).
Zoom
2x
The 2x zoom is a dedicated telephoto that delivers shots with a decent level of detail but it doesn't manage highlights well, while other factors such as sharpness, dynamic range and contrast are well managed if not very good. Colors are consistent with the main sensor which is a good thing.
5x
5x is already digital zoom, and as you can see the stark difference between optical and digital zooms. The clouds are still handled easily with dynamic range and exposure still being tame but there's lots of noise on the windows of Taipei 101. There's only so much good lighting can do before it's the hardware's turn to pick up the pace.
10x-20x
These are furthest range of zoom that the OnePlus 11 can do. While not great in terms of looking at the rest of the competition, it's actually usable. For some reason, 10x zoom did a little better than the 5x though a little darker but I could see that noise and grain was more controlled while looking underexposed.
20x zoom is more of a filler zoom, capturing the least amount of detail compared to the rest, so its best use is under the very best of lighting and to view things from afar, and what I'm literally saying is to just treat this as a viewfinder for things you're not able to see because it's too far.
More Zoom Samples
Ultrawide Angle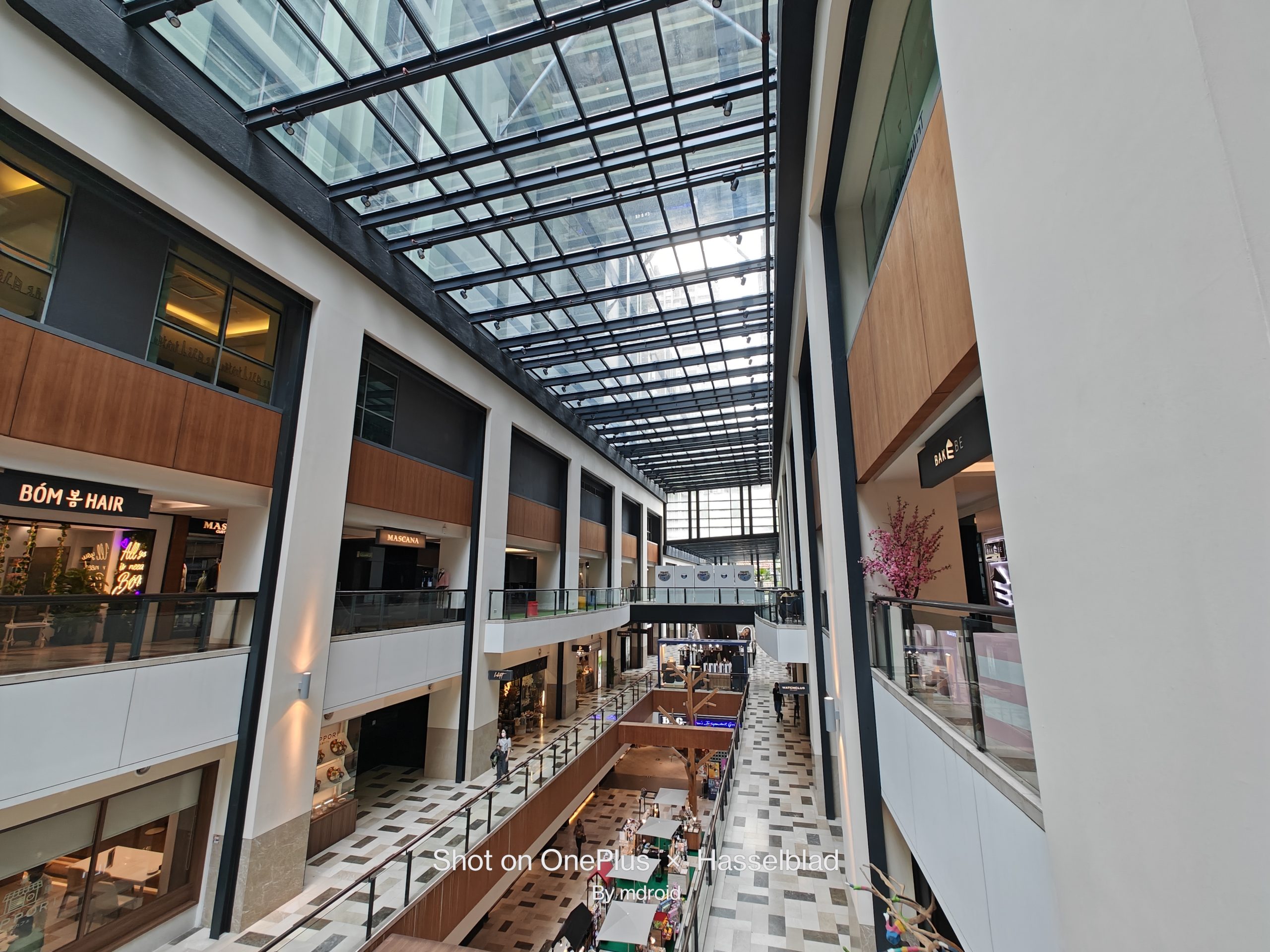 The 48MP ultrawide is 115-degrees wide with a f/2.2 aperture. It has autofocus support which made usage of this sensor versatile, since it can also do close-up and macro. It's a very decent sensor to be honest, shooting sharp shots with good detail and with Hasselblad color calibration. It doesn't do a very good job at distortion correction, so you'll oftentimes have to learn to adapt to that to shoot photos that don't have that weird elongation bias that makes legs and arms taller than they are.
Still, if you're using ultrawide to shoot landscapes and buildings, the execution is good but not great. We can argue about good detail but it takes a lot more than that to be a great ultrawide sensor. It's already a good move that we're getting autofocus on the ultrawide, so I would still consider this a positive improvement on the ultrawide front for OnePlus. Keep stepping up guys!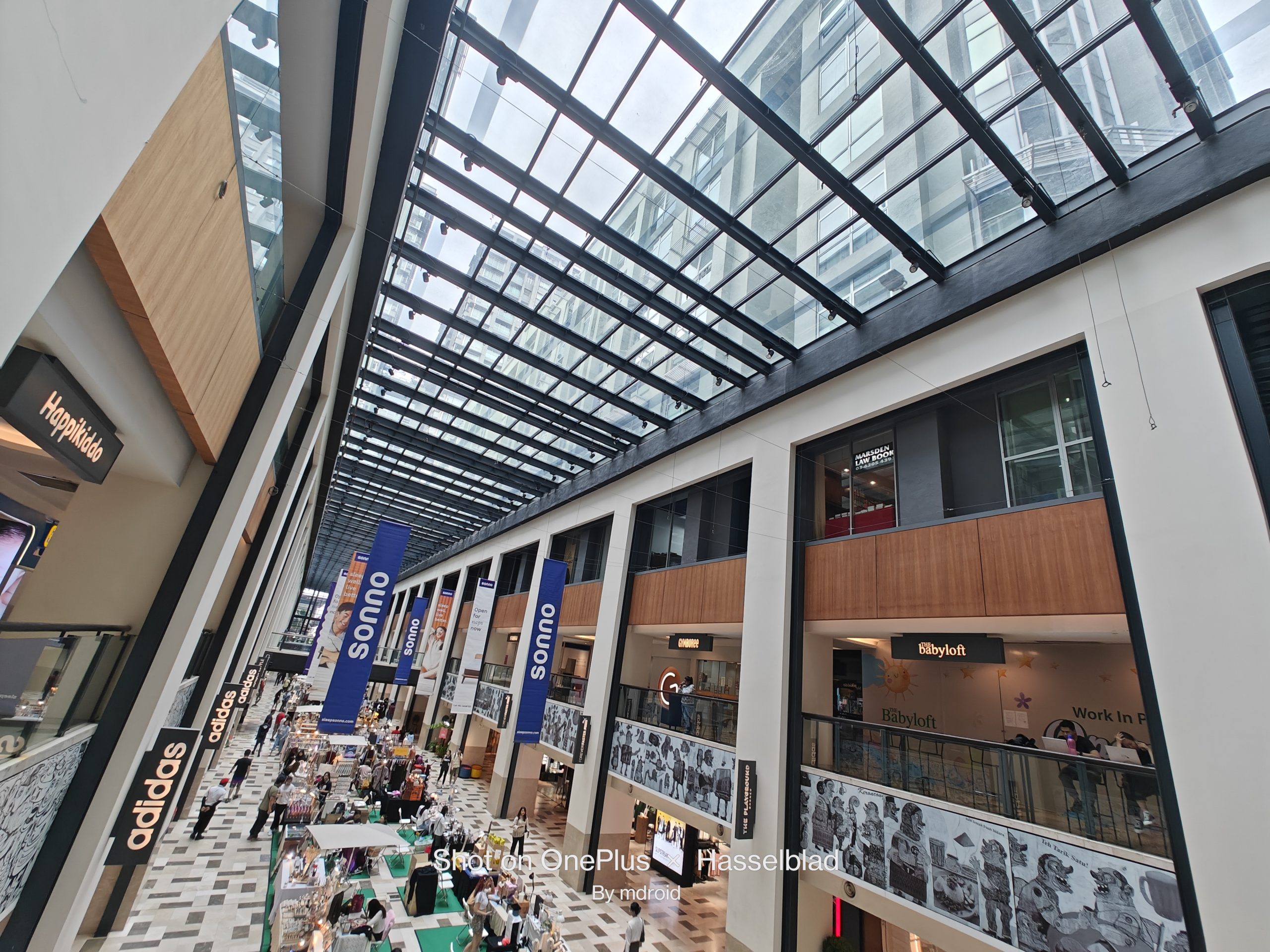 ---
Portraits and Selfies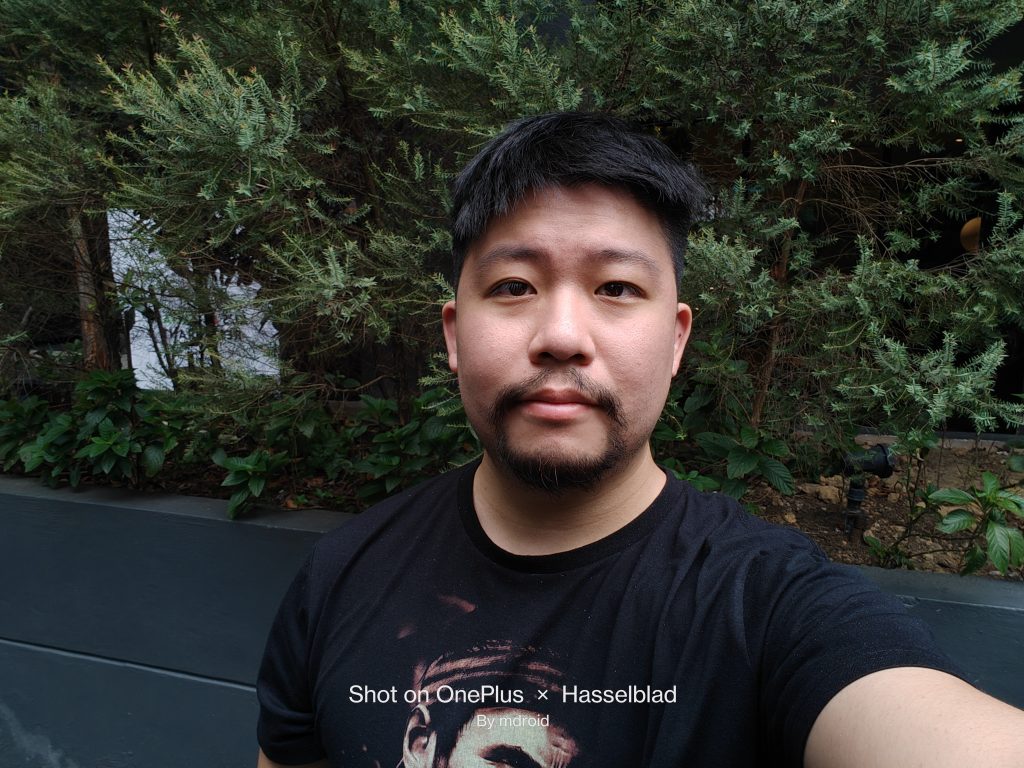 For selfies, the OnePlus 11 employs a 16MP front-facing shooter. There's plenty of detail to be seen and I appreciate the neutral tone. Dynamic range was excellent and the sharpness is there. You can definitely take really good shots of yourself here. It is however f/2.5, so your background objects will still take a little hit because the sensor just likes to be soft.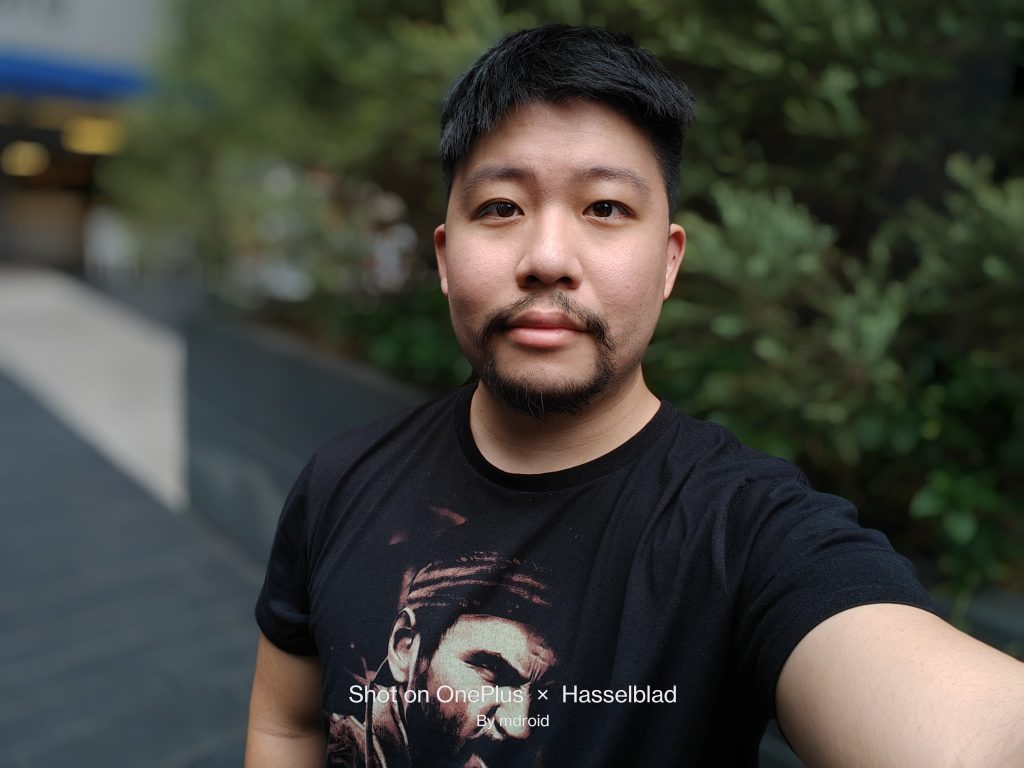 Portraits did well too, except for some clipping when it came to my hair thought my ears were fine. The focus on the face was done quite well and colors were neutral for the most part. I actually quite like the tone and I really didn't feel the need to edit them one bit.
---
The Verdict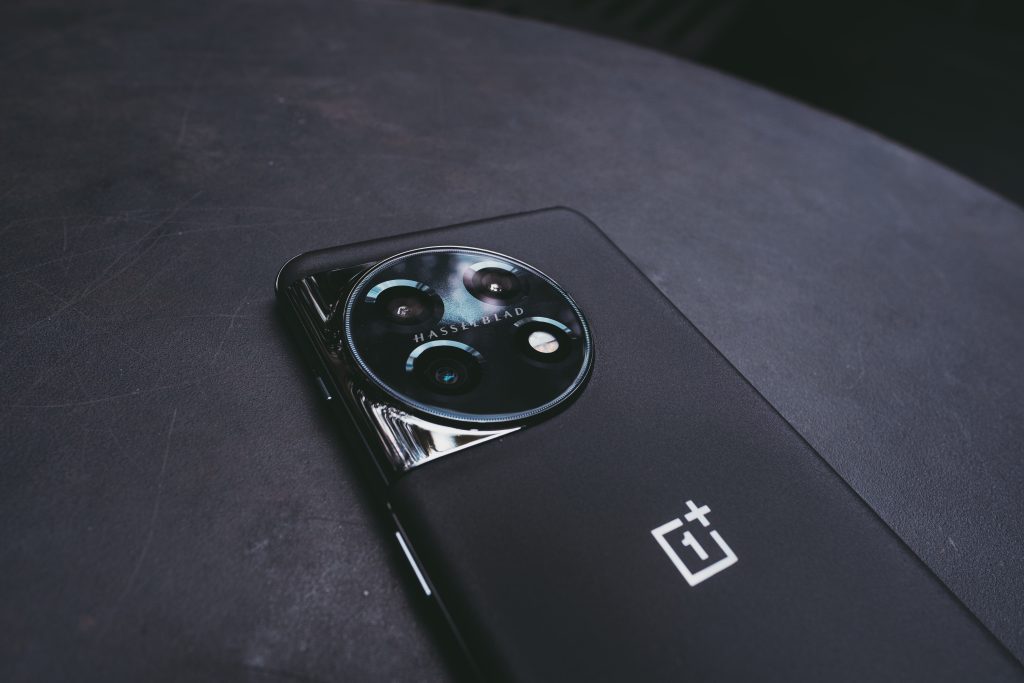 The OnePlus 11 has nearly everything it needs to bring fans back and I really applaud the effort. Cameras have a big upgrade over the 10 and 10T Pro, as well as an even faster-switching LTPO panel.
Unfortunately I can no longer see the OnePlus that used to be a great all-rounder that simply does everything well. OxygenOS is just not what it used to be, even though Oppo's tried so hard to bring it back while bringing over some of its features. Customization is still good don't get me wrong, it's just about identity at this point.
Camera statisfaction takes an improvement, from last year's mixed bag of results so that's what it has going for it.
The price is RM 3699, and that's honestly not a lot to ask for, so value is still able to drive the OnePlus 11 back, and what I'm saying is, if you're a heartbroken OnePlus fan that wants to know if this is fine, it is. Come back, the water's just fine!