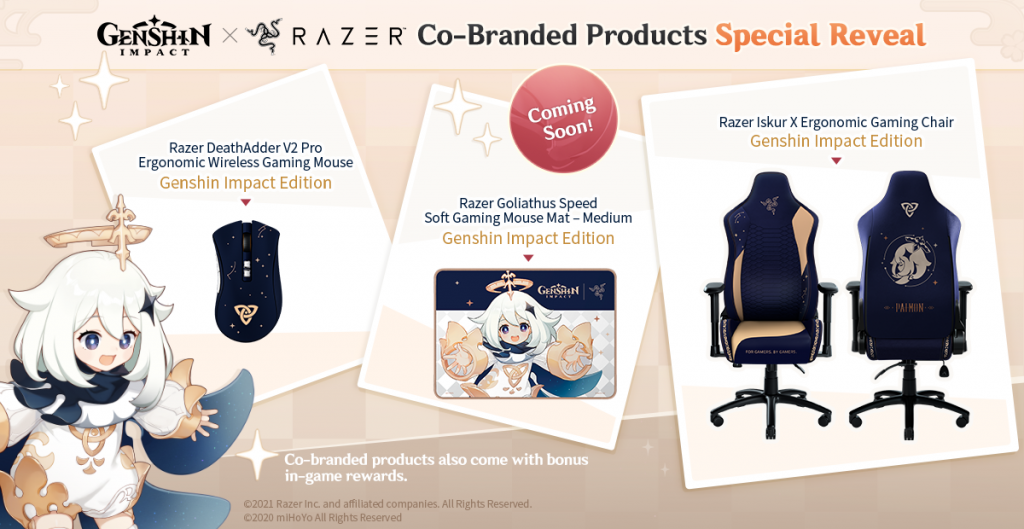 miHoYo and Razer have teamed up to develop co-branded gaming gear as well as product support services such as custom THX in-game profiles to further help players enhance their immersion in the fantastical world of Teyvat.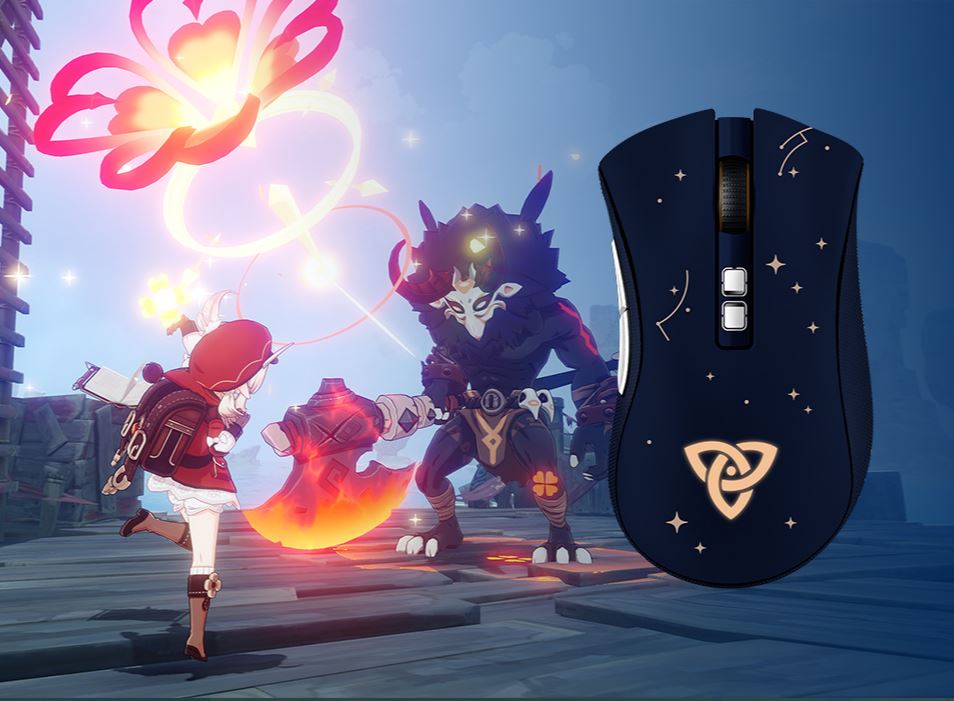 This month, Razer will be releasing a range of Paimon-themed gear: including an ergonomic gaming chair, an ergonomic wireless gaming mouse, and a mouse mat.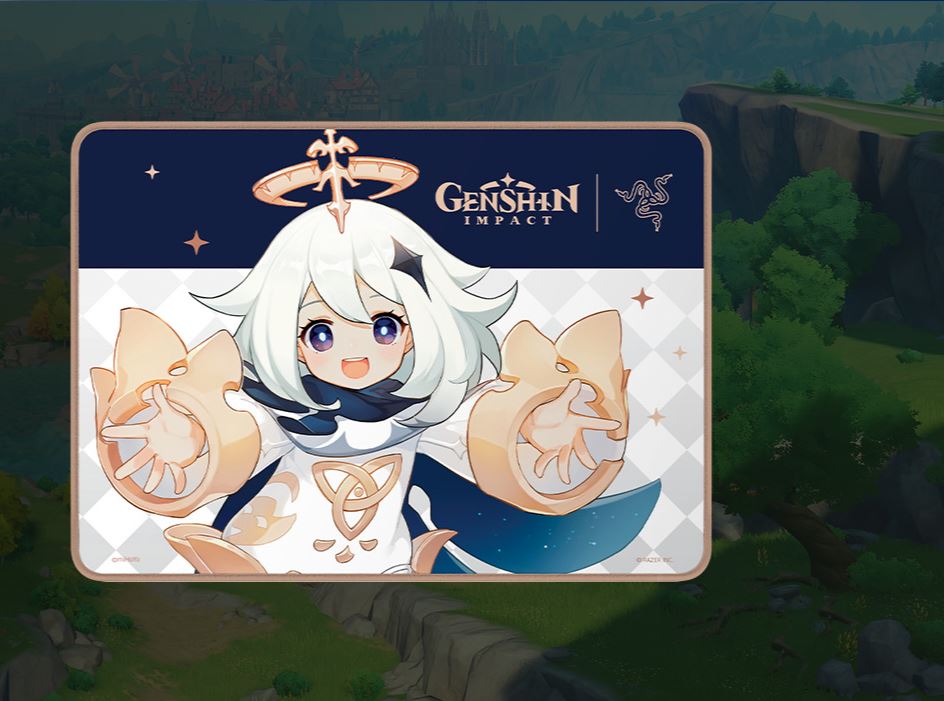 To commemorate this event, each co-branded product will come with a gift code, which can be redeemed for bonus in-game rewards!
Rewards:
Razer Deathadder V2 Pro Genshin Impact Edition : Bonus In-game Reward​
200 Primogems, Mora x80,000
Razer Goliathus Medium Genshin Impact Edition : Bonus In-game Reward​
30 Primogems, Adventurer's Experience x5
Razer Iskur X Genshin Impact Edition: Bonus In-game Reward​
500 Primogems, Hero's Wit x20, Mora x100,000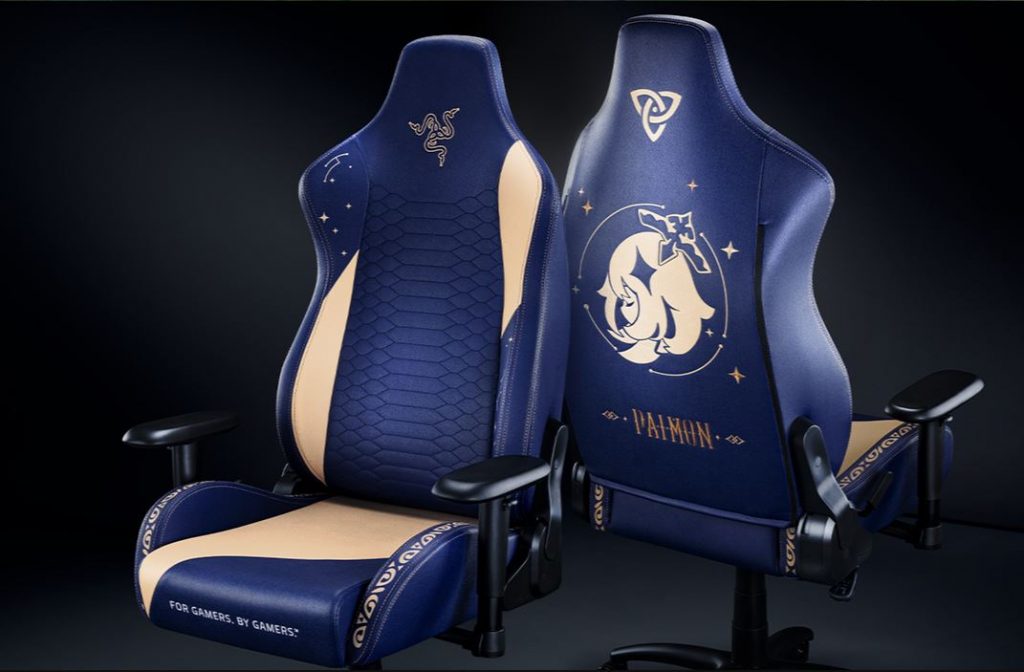 For more information on the miHoYo and Razer collaboration, visit the following link: rzr.to/genshin-impact