Style on a budget
For RM 269, the Logitech G355 is a solid choice. It's as no-nonsense as it gets, just plug it in and get gaming (and chatting)
Good
Solid design
Comfy earcups
Washable headband
Friendly price
Ungood
Not really bassy
Mic and Cables can't detach
Earcups don't swivel
It's been high time since we've reviewed something that's towards the affordable spectrum. That's because on ZenTheGeek we usually review flagship models as the level of investment is high, which results in people doing more research for sound and cohesive reviews and recommendations (which is what we do, I guess).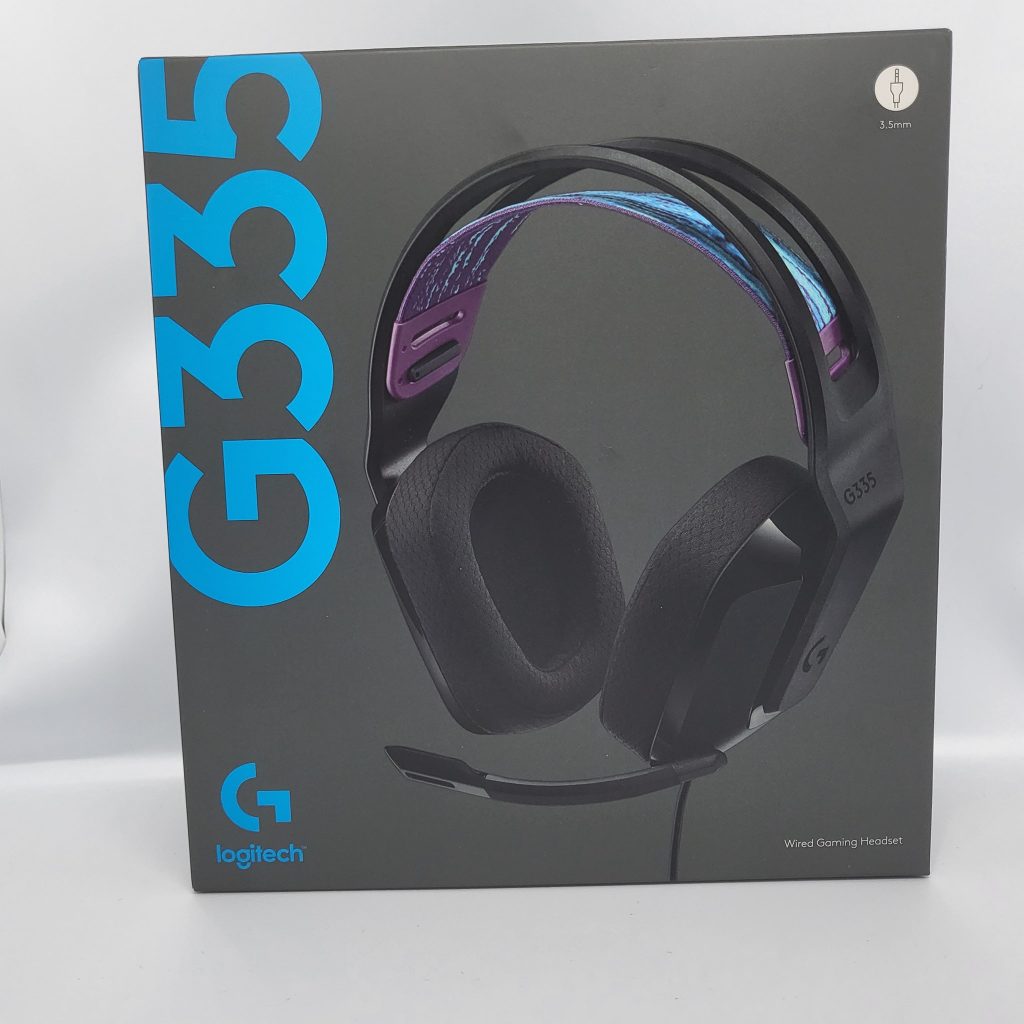 We handpicked this product specifically because it simply looked the best in its price range, and from Logitech at that. The price is very entry level and we've had our fair share of Logitech headsets from yesteryear, so something current should be reviewed.
This is the Logitech G335 headset, a headset that I recommend for beginners and even some veterans who simply need to "get the job done".
---
Design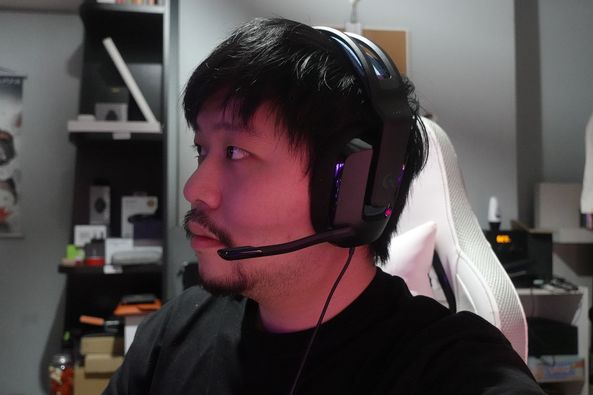 The G335's design language falls in line with the rest of the Logitech Gaming series, featuring their own take on smooth polygonal shapes that's highlighted by loud, sharp colorways. We picked the Black this time around. The cushions are also black with a dark regal purple inner headband.
The headphones do not feature RGB and I'm all for it. Less heat generation in your ears means you produce less oil on your skin that can ruin the earcups. You won't be replacing these earcups for a long, long time.
Headband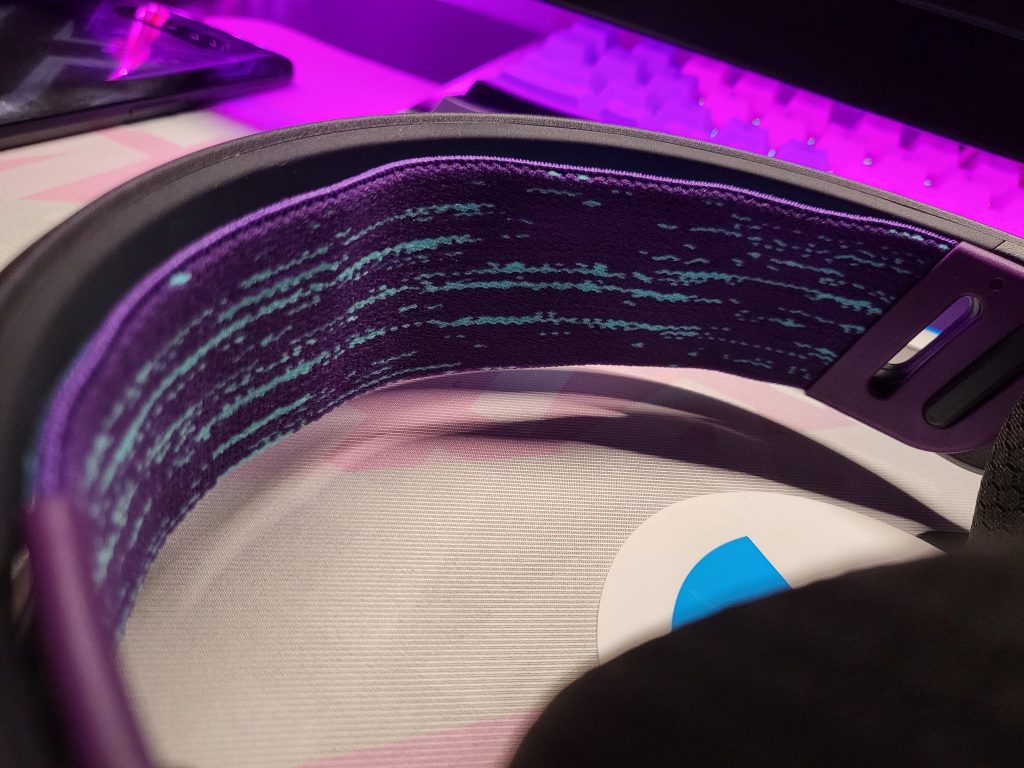 The headband is elastic cloth-like, which is stretchy and durable than conventional rubber. The royal blue colorway comes patterned with a mix of rust and lighter hues, giving off a stylised battle-hardened outlook that I find strangely attractive.
The cushions are soft and comfortable, with just the right amount of sponginess to not feel like you're wearing a pair of cakes on your ears. I wore it for a 4-hour Naraka gaming sesh and barely felt any heat and moisture when I took 'em off.
Connectivity
This isn't a high-powered headset. It's as simple as a 3.5mm audio jack connecting straight to your computer. For gaming laptops with separate mic and audio jacks, you can use the included splitter to get things done. The wire is fixed which is something I am not a fan of, but if anything happens it's cheap enough to replace the headset anyway. There are no controls on the wire itself and you'll be controlling volume with the volume rocker on the headset itself.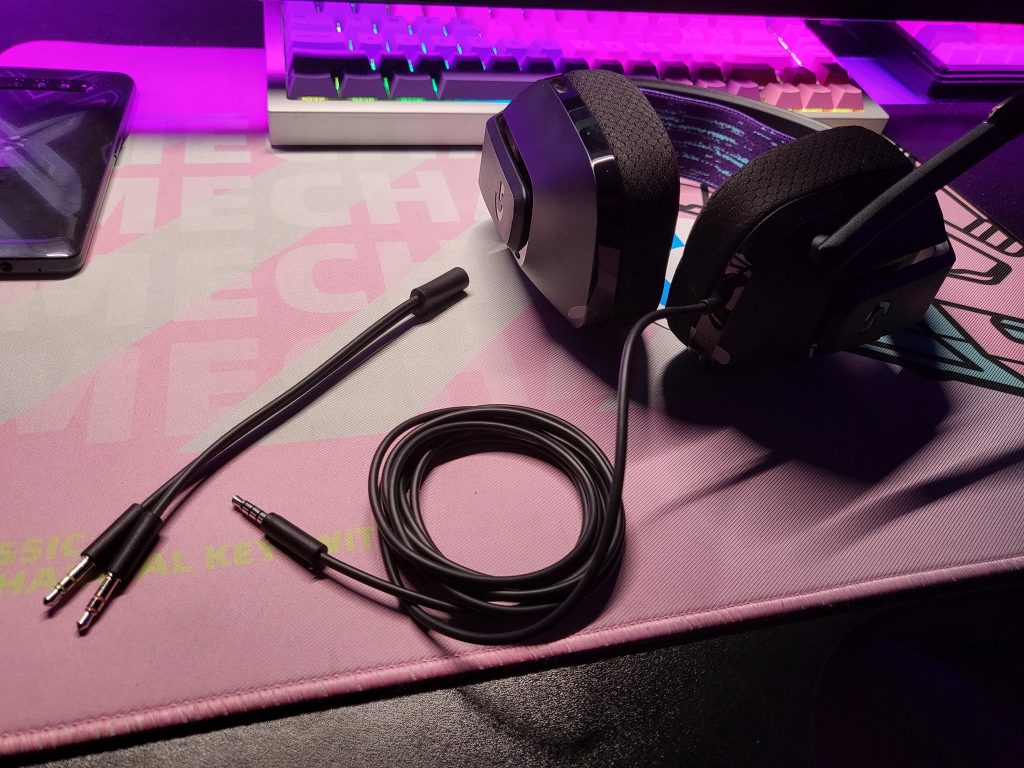 The microphone is also attached to the headset and muting it is just flipping the mic up. The mic has a unidirectional cardioid pattern for pickup, and on our mic test below, I found the mic to be pretty ordinary, being able to pick up my voice with a decent amount of clarity and very shallow depth.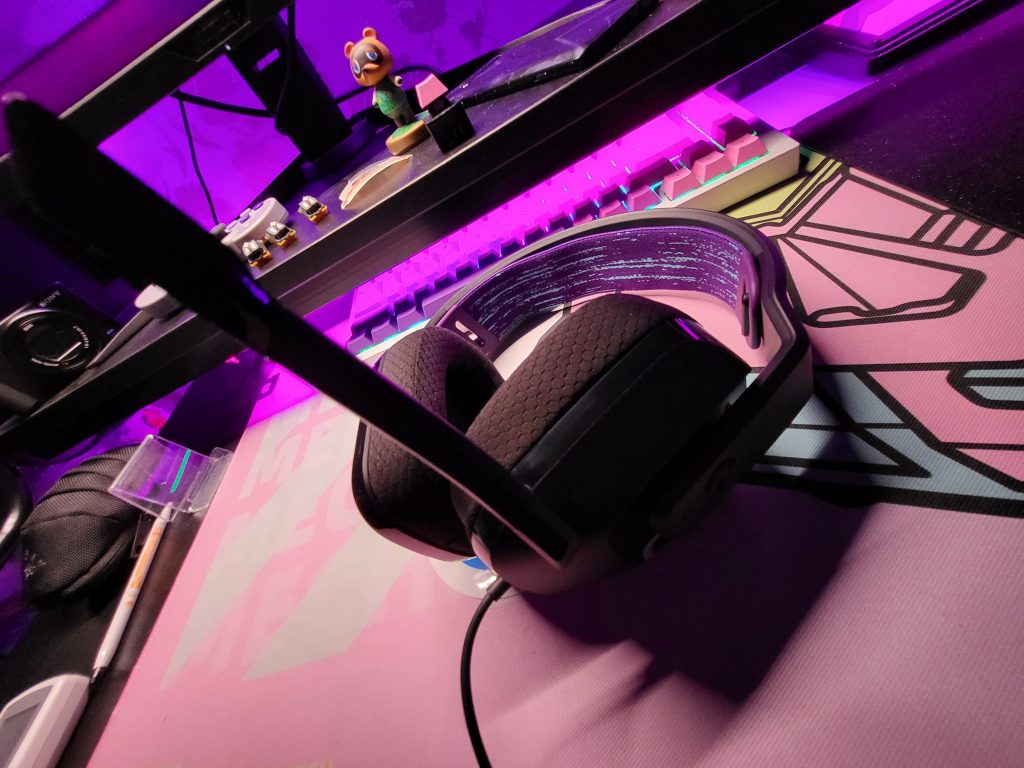 From here it's just plug and play. No Logi Drivers are required so that also means you can't customize or tune the headset but it's okay, I feel it's already more than decent by default.
Here's a quick sound test with the G335's mic, I read a short excerpt from the Biography of Seneca.
What's it like to use?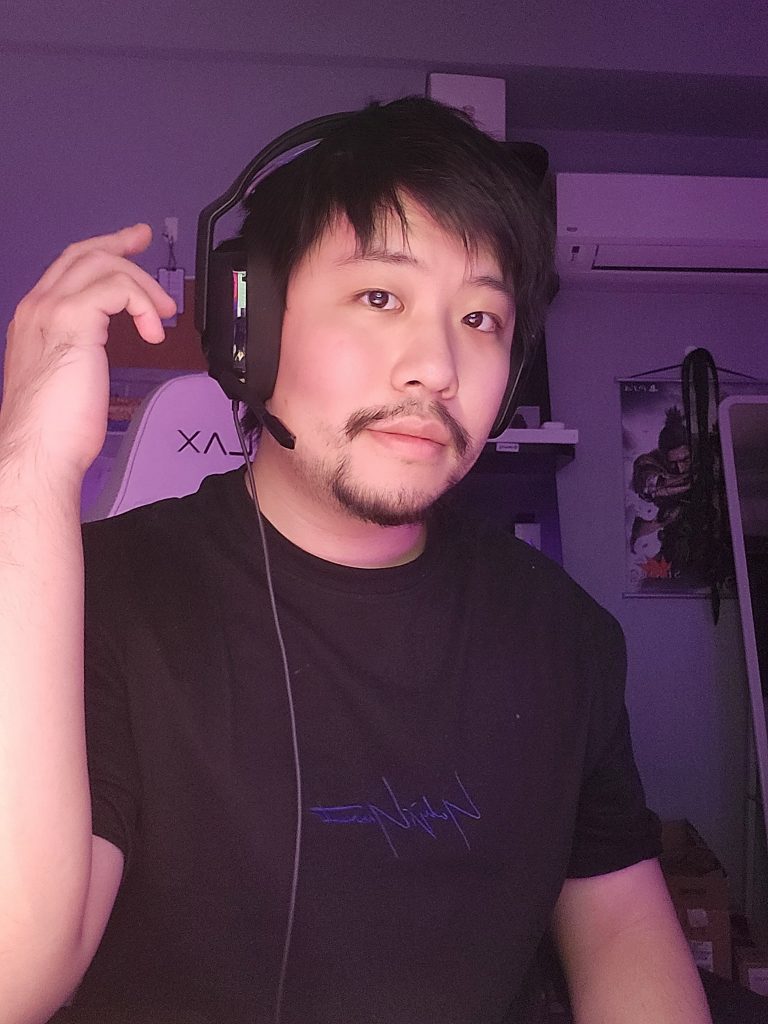 My pre-set low expectations were blown out from how loud and clear this headset was. I used mainly to talk to my friends on Discord and coordinating in Naraka and Call of Duty Warzone and the G335 managed to distinguish individual sources rather well and without a muffle. It's not too bassy so you won't feel annoying ringing in your ears and that's a total plus. There's no surround sound on board but the headset does try its best to make sure that you can hear your enemy's footsteps coming from the correct direction.
Listening to music was ordinary at best, being mostly flat and just plain loud. It simple gets the job done here. The 40mm drivers seem to not have a warm sound signature at all, so that explains the overall flatness.
On top of that as I've mentioned before, it was comfortable to use for long hours without feeling too hot in the ears to make things oily and weird. My unit's the white version so if you are deciding to pick up the same color I suggest giving it a monthly wipe to stop it from becoming yellow eventually. The headband's washable too so it's actually quite easy to look after your affordable investment.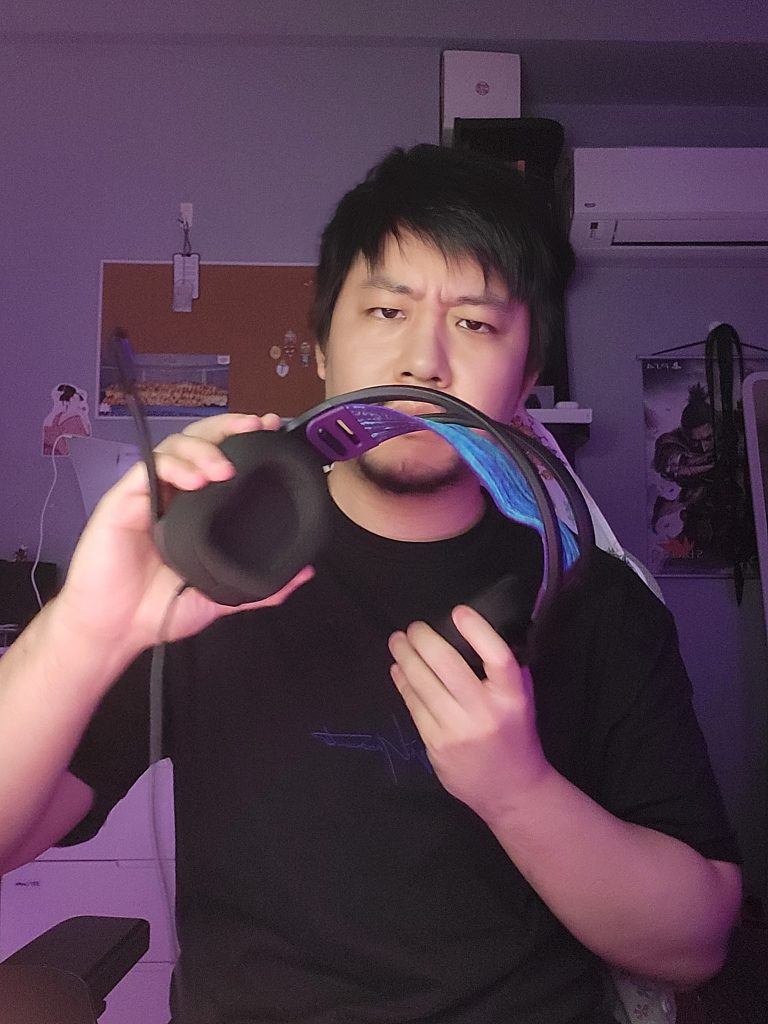 ---
---
Worth the investment?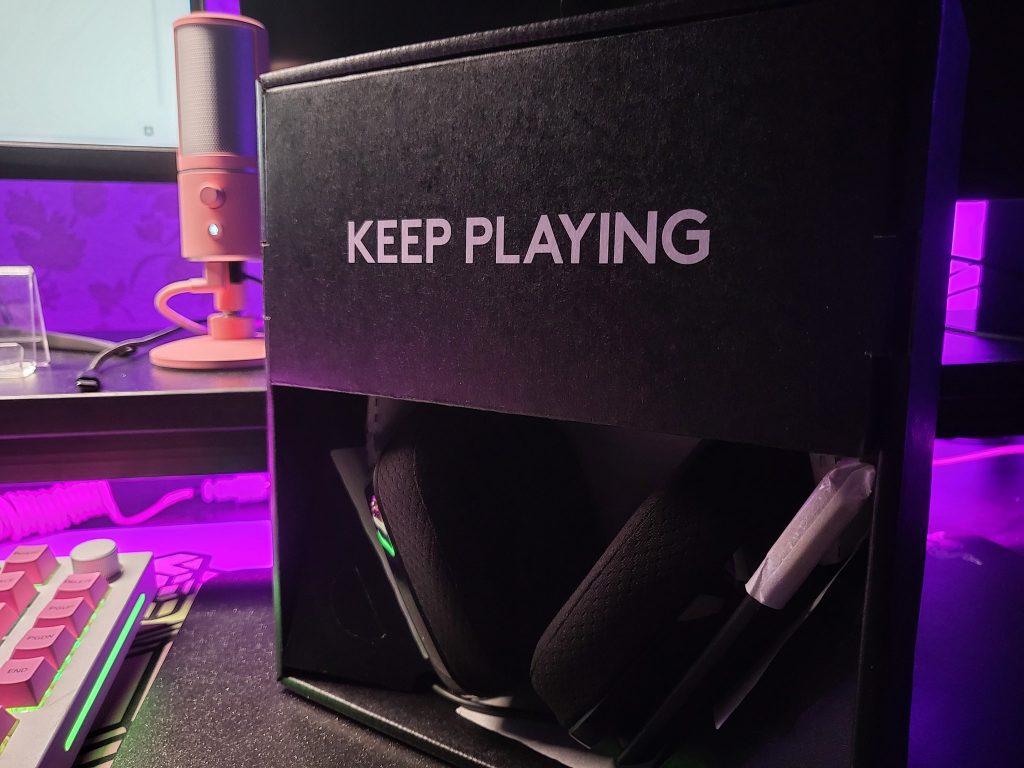 If you're open to something branded that's below RM 300, the RM 269 Logitech G355 is a solid choice worthy of your attention.
It does not have the bells and whistles that even cheaper competitors have nailed, but in my experience, they were all mostly bad (especially virtual 7.1ch!), so the G355 is as no-nonsense as it gets, just plug it in and get gaming (and chatting).
Thinking of getting one? Here you go!
Shopee : https://shopee.com.my/logitech.os