Starts from RM 4,999
MSI's Katana GF66 stands out as a laptop that focuses on delivering strong key specs for gaming over everything else. It's priced strategically in the average ballpark figure of what most people would be willing to pay for a gaming laptop.
To love
Decent Gaming Performance
Fair Price-tag
Quiet and doesn't run hot
Well-built flexible hinge
To Love'nt
Display colors aren't great
Planish Outlook
No SD Card slot
---
SPECS
CPU
Intel Core Tiger Lake i7-11800H Processor
– 2.3GHz, 24M Cache, 8 Cores
GPU
NVIDIA GeForce RTX 3050Ti 4GB GDDR6
RAM
8GB DDR4 3200MHz RAM
Storage
512GB NVMe PCIe Gen3x4 SSD
Display
15.6″ FHD (1920×1080), 144Hz 45% NTSC IPS-Level
Weight
2.25 kg including 3 cell battery
Price
RM 4,999 (as of 15th September 2021)
Well-built Plastic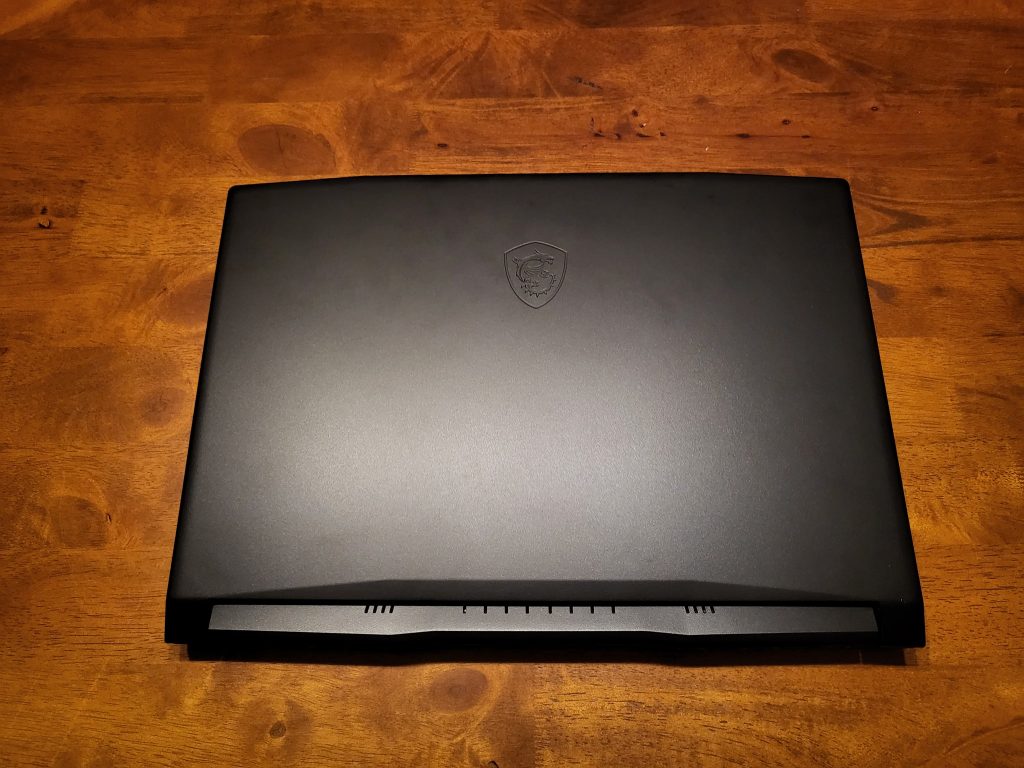 If you wanted to focus on specs and not give a hair about outlook and design, then the GF66 is indeed the way to go. Primarily made of plastic, this Katana looks reasonably sharp but more on the plainish side. The keyboard only glows in red, which isn't a big care for me as the specs should entice you here and nothing else.
It's also one of the more portable gaming solutions out there, weighing at just over 2K (2.25KG), which means it'll easily fit into even the most common backpacks you can find (or just use the included MSI one).
Build quality is overall strong, it's not fragile by any means with minimal keyboard flexing. We absolutely approve of how flexible the hinge is, stretching all the way down to maximize viewing angle possibilities!
Steady 1080P Gaming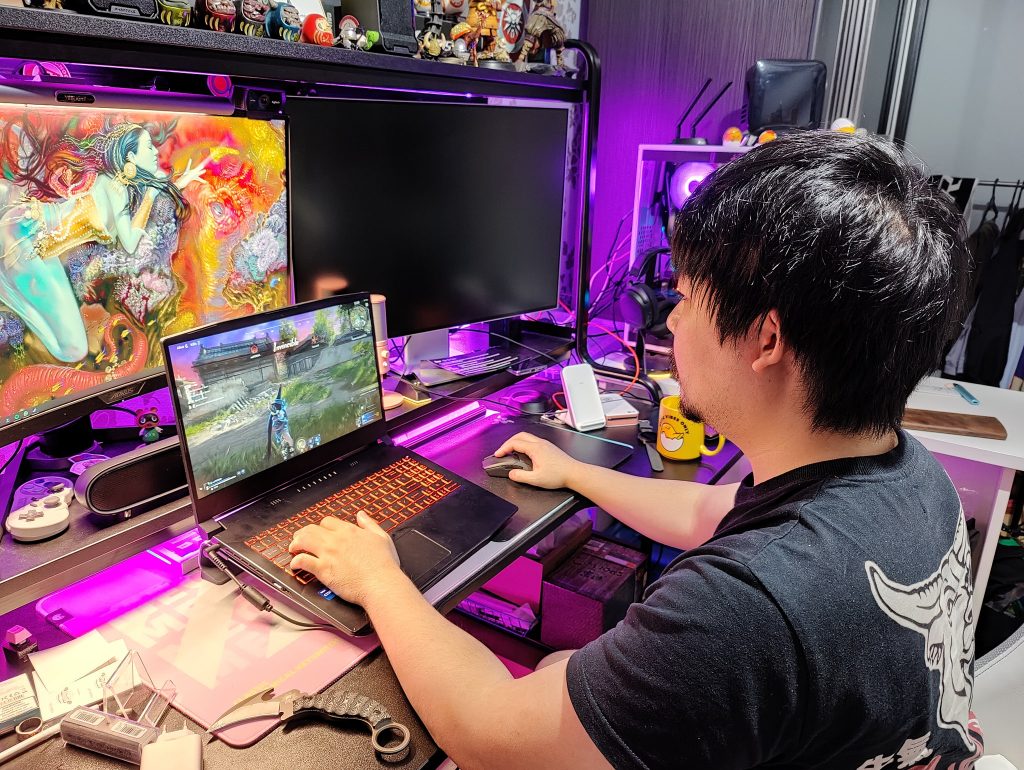 The GF66 is definitely ready to tackle the latest titles on 1080P even with a little ray tracing enabled. Expect average 60 FPS – 90 FPS gameplay depending on the title.
Here's some of the games we've tested:
Call of Duty Warzone: 60 FPS on Medium-High Settings with Low Ray Tracing
Genshin Impact : 50-60 FPS on Highest Settings (Frame-rate capped)
Company of Heroes 2 : 70-90 FPS on Highest Settings (Non Ray-tracing Game)
Valorant : 110 – 120 FPS on Highest Settings
Naraka : 70-90 FPS on Medium Settings
Time Spy 3DMark : 5380
As you can see, it's able to handle diverse genres while maintaining a 60-70 FPS average. If you're aiming for higher FPS for AAA titles, I'd suggest to go for this same model but with with 3060. If you're looking for just competitive titles like Naraka, Valorant and CS:GO, then this Katana will serve you well. It also surprisingly kept cool too, maintaining a positive average of 67 degrees Celsius with the occasional 70 in warmer environments. This is perhaps contributed by the raised grilles underneath the GF66 for better airflow, on top of the other air vents on the sides and the back. It's a cooling machine alright!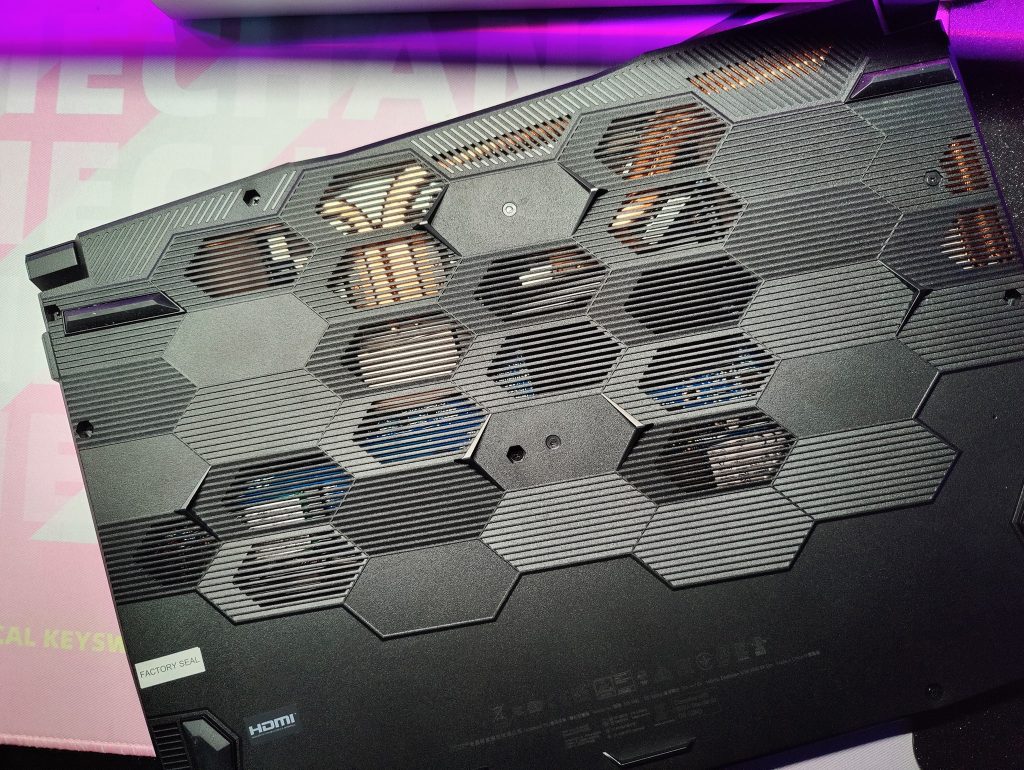 ---
Wide Port Selection
The GF66 Katana does include a great selection of ports that could facilitate everything from peripherals, data transfer and even fast-charging your smartphone. Even with all those ports we mentioned, we hoped to see a full SD card slot but that didn't happen. It would've really cemented the deal for those looking to play games and casually create content on the go.
Main Ports
USC Type-C x1 (3.2 Gen 1)
USB Type-A x 2 (3.2 Gen 1)
USB Type-A x 1 (2.0)
HDMI x1 (up to 4K 60Hz)
3.5mm Combo Jack x 1
---
Battery Life is plentiful.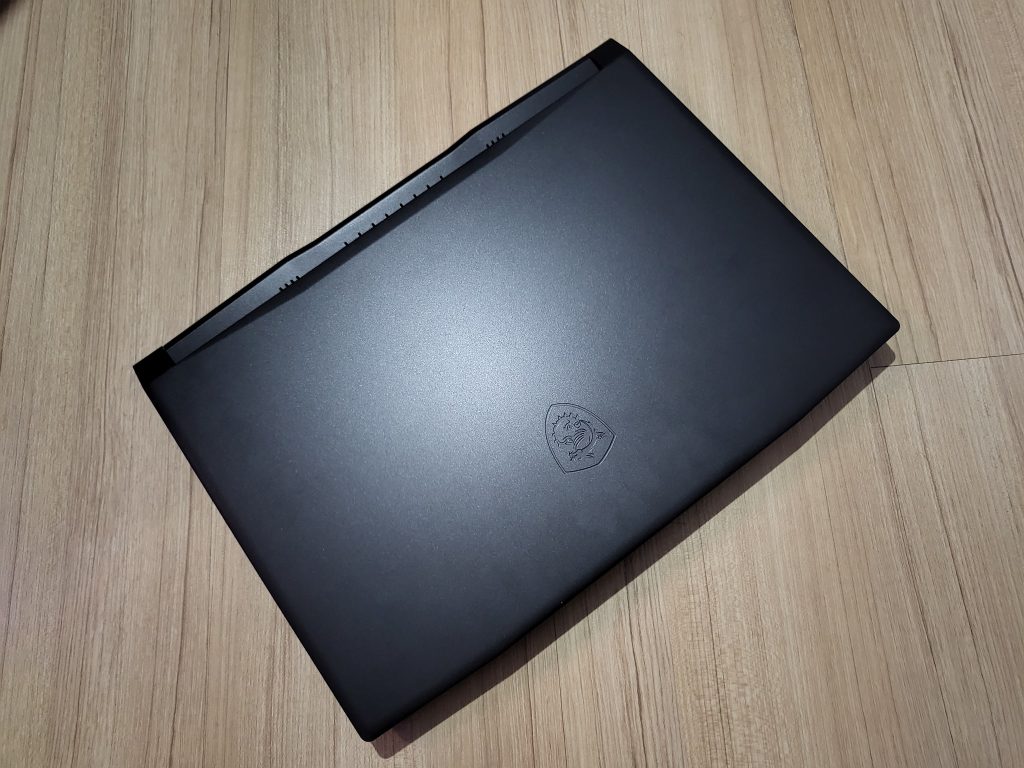 On our busy day, the MSI Katana GF66's 3-cell battery fed us about 4 1/2 hours of continuous use on a single charge. Our day consisted of lots of Chrome tabs, Spotify, YouTube and Canva abuse. As a gaming-focused device, we say that more than 4 hours is not too shabby at all. You can definitely lug this with you to a café without needing to recharge it for the most part of your stay.
---
The MSI Katana GF66; Value in Specs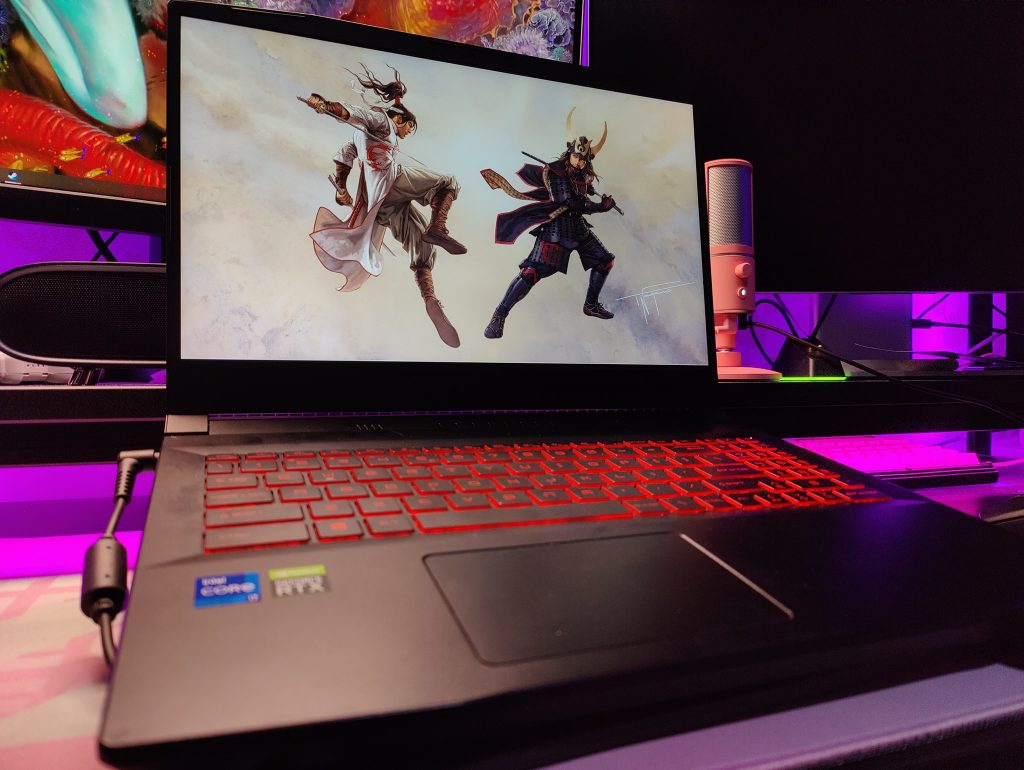 If you're looking for a gaming laptop that gives you the max amount of value in specs for a lower price, then the GF66 is the best mid-deal ever at RM 4999. If you want better graphics you can go for the GF66 which gives you an i7-11800H, RTX 3060 6GB and 16GB DDR4 memory right out the bat for RM 1200 more. The notebook is able to deliver solid almost-60 fps gaming for AAA titles and even more on e-sports titles. It's reliable for both gaming and working in-between, with great cooling capabilities to keep performance consistent.
---
---