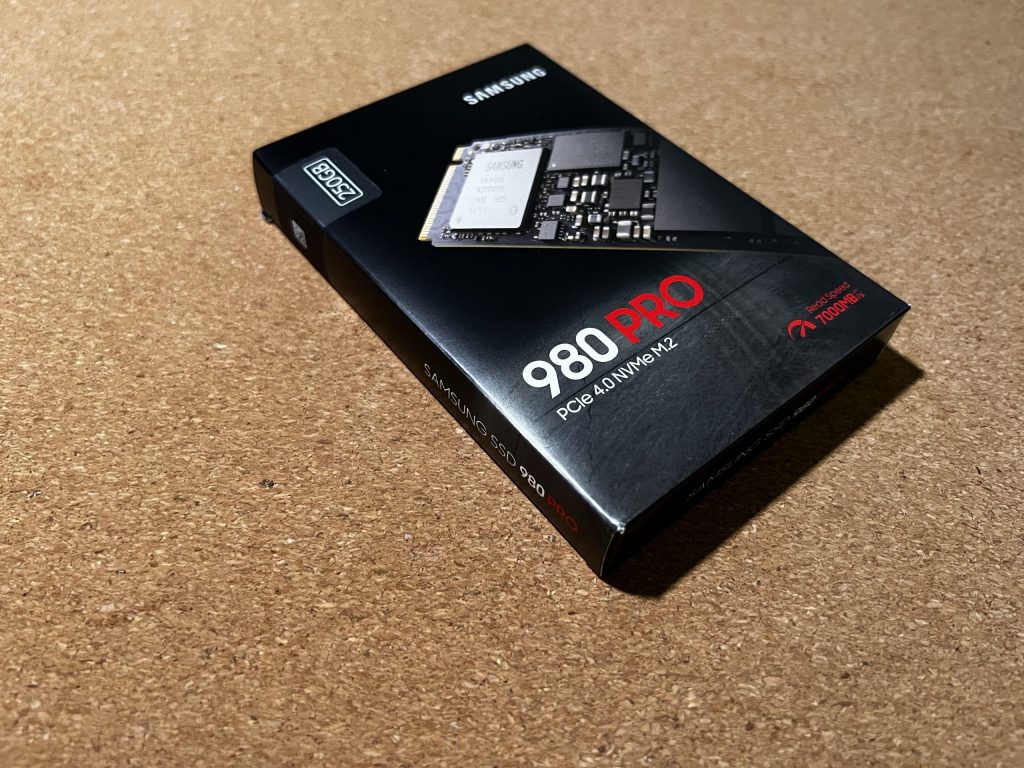 We're here in PCIe 4.0 territory, and we've decided to give Samsung's 980 Pro SSD a try to see if it's worth the slight premium in the memory market.
Design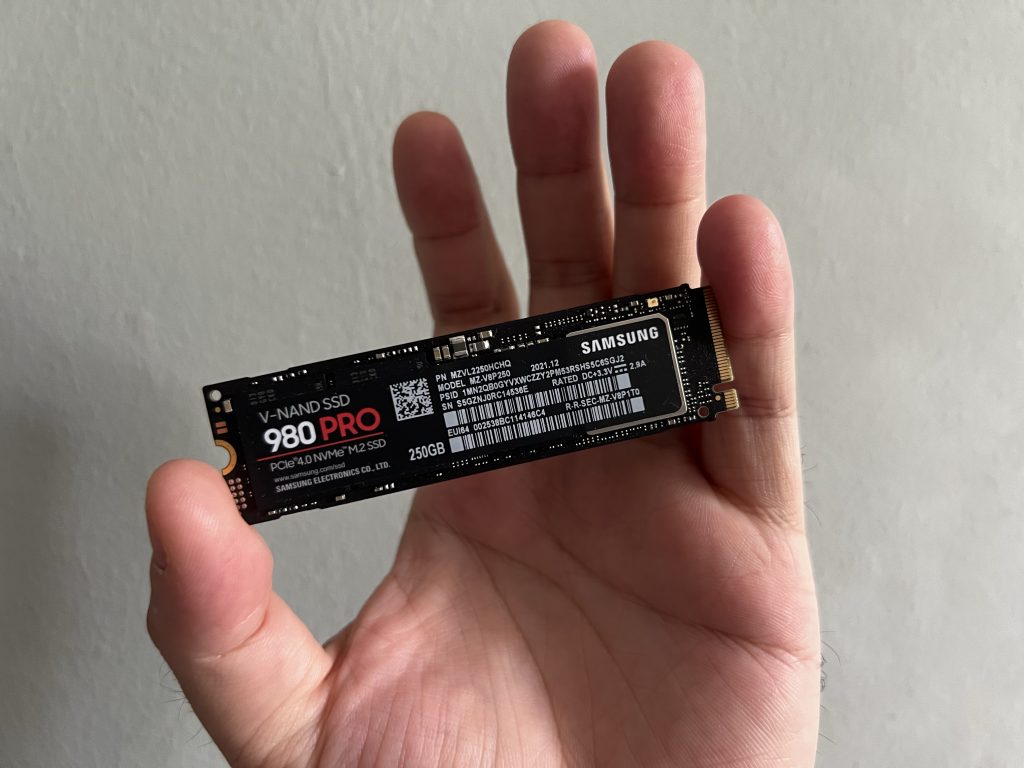 Well, it looks just like the 970 Pro back in the day with probably just a change in stickers to distinguish them. It looks relatively simple and straight to the point. The NVMe we have is the 250GB version.
Benchmarking
With a rated 6400 / 2700 MBps read / write claim on this memory, it seems to imply that it's a lightning fast SSD, so we definitely had to put it to the test. We used CrystalDiskMark for a synthetic test.
CrystalDiskMark
Fill 0
Read (MB/s)
Write (MB/s)
File Size 4GB
SEQ1M
Q8T1
6086.55
2644.97
SEQ1M
Q32T1
6107.44
2617.03
RND4K
Q32T16
2300.11
2619.70
RND4K
Q1TI
89.02
250.21
Fill 0
Read (MB/s)
Write (MB/s)
File Size 8GB
SEQ1M
Q8T1
6066.41
2659.14
SEQ1M
Q32T1
6127.11
2628.13
RND4K
Q32T16
2301.20
2614.65
RND4K
Q1TI
86.43
247.10
Fill 0
Read (MB/s)
Write (MB/s)
File Size 16GB
SEQ1M
Q8T1
6064.19
2650.74
SEQ1M
Q32T1
6130.76
2630.32
RND4K
Q32T16
2303.88
2618.29
RND4K
Q1TI
87.23
248.02
Fill 0
Read (MB/s)
Write (MB/s)
File Size 32GB
SEQ1M
Q8T1
6073.54
2637.61
SEQ1M
Q32T1
6128.14
2630.02
RND4K
Q32T16
2302.29
2621.30
RND4K
Q1TI
88.13
249.67
As you can see, the SSD managed to perform consistently across 4 file sizes. The write speed managed to get quite close to the advertised 2700 MB/s speed, whereas the read speed is about 3xx – 400 MB/s short, but that's quite alright because we believe that those numbers could be reached if it was in an ideal state or perhaps those numbers were reached simply in a controlled environment.
Casual Use
After concluding the read/write test, we basically put the SSD through some typical, casual use such as gaming and video editing. For gaming, it DOESN'T help with gaining FPS, but there is some marginal difference when it comes to LOADING the game its levels, reduce stuttering when traversing open-world games and also lowering game installation and update times.
Is It Worth RM 388?
In terms of value, it's definitely more expensive compared to competitors, which may offer relatively similar speeds at competitive prices, but it's justified from a reliability point of view. Samsung memory in the industry are known to be more reliable and promises more stability, and this would appeal to people who need the utmost confidence in their hardware to keep their machines running as smooth as possible.
I do recommend using it as a boot drive as the capacity may be too small for to store large files (though you can). You will definitely see the booting speed difference, especially if you're coming from the previous generation PCIe 3.0, which could only go up to 4000MBps+, compared to PCIe 4.0 which is a near double at 7000MBps+.
You can take a look here if you're interested: