Today we're taking a look at something a little unique and unusual, which is the Poly Voyaer Free 60+ UC. Made by the folks at Poly, these pair of buds are meant for professional and corporate use, considering that I assume that the "UC" in the model name would stand for Unified Communications.
What Is This?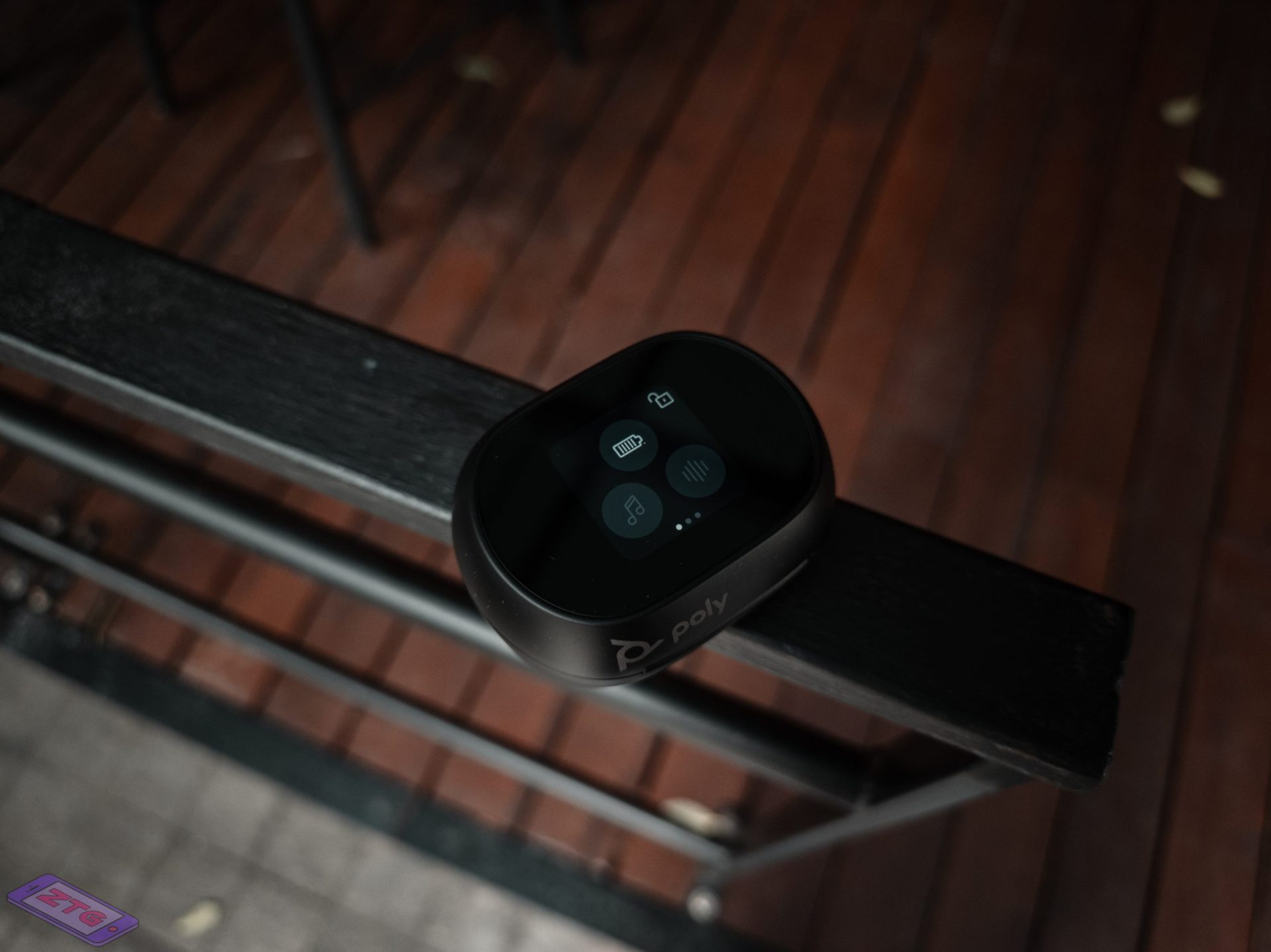 Design (Case)
Let's start with the case. The Poly Voyager Free 60+ UC has a case that's a little bigger than most bluetooth earphones we've seen, with some calling it bulky. However, it is not without function, as 60+ UC comes packed with loads of features that simply can't be contained on a smaller form factor.
For starters, the topic of conversation here is the OLED touchscreen on top of the case. As one can easily assume, you can easily navigate through functions and playback with just the screen alone. To unlock the touchscreen, you can either tap the screen, press the button on the back of the case, or open and close the case. Depending on your settings, the screen would go to sleep after being left alone for about 15-45 seconds.
Among the most useful functions I have used on the 60+ UC would be the ability to let you switch between devices, alternating between ANC/transparency modes, and for sure keeping track of your battery status of your buds and case. Heck you can even adjust volume levels from the case itself, so you can practically not use your phone if it's far away and all you have is the case.
Design (Buds)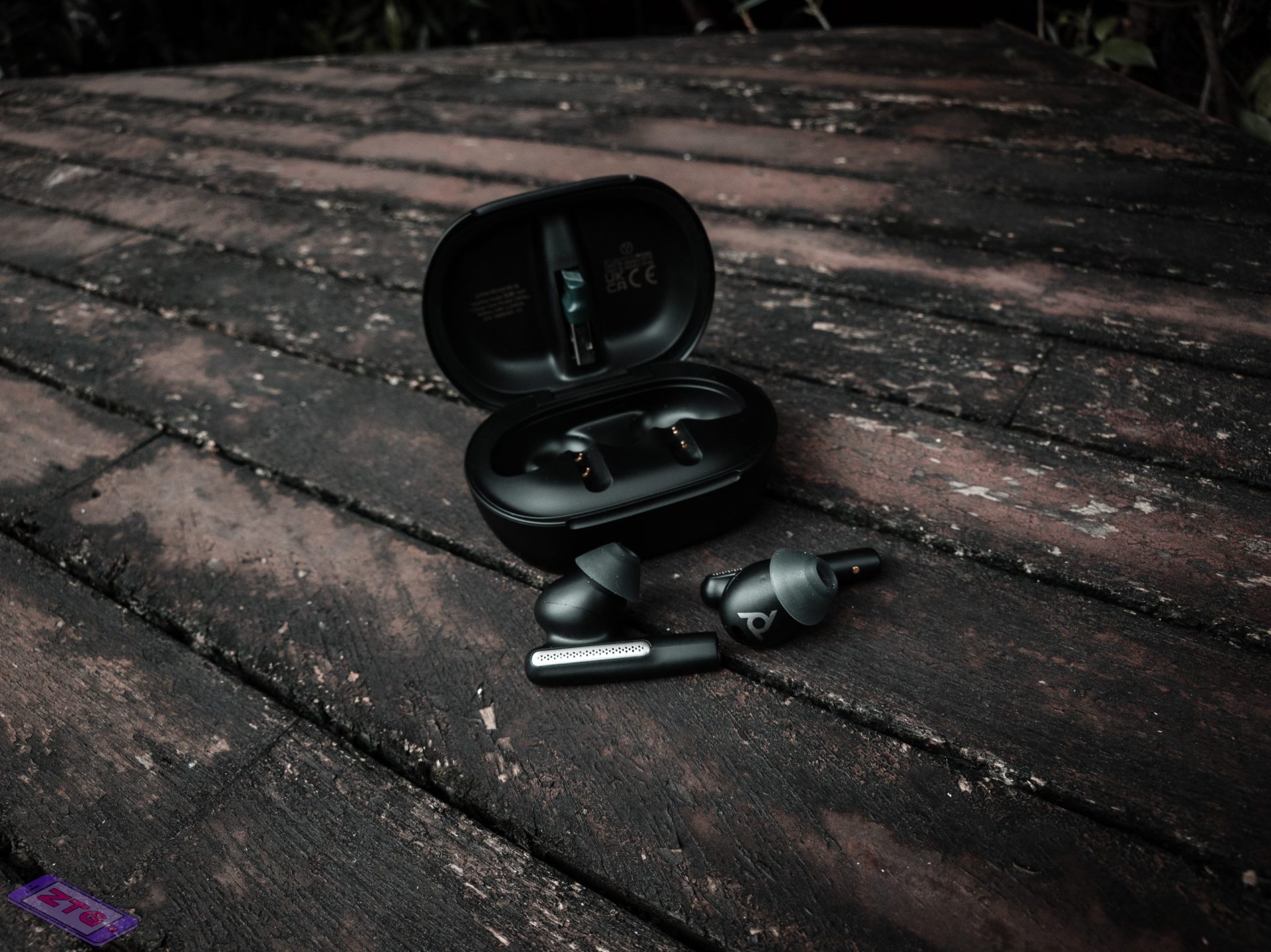 As for the buds, they're actually bigger than even the AirPods Pro, which isn't a real issue considering that the typical user for these level of hardware would be people in call-centers as well as hybrid workers who work in a variety of environments that are of mixed noise levels. It's a simple plastic construction in a black colorway with a silver grille that runs from top to middle. That's where the ANC microphones are hidden in. The entire grille is touch-sensitive, and you can swipe them to change music and toggling sound modes such as ANC or transparency mode. It's also able to adjust volume, which is a pretty nice touch.
Gestures :
Gesture
What It Will Do
CLICK BUTTON ONCE
Play/pause media
Answer/end call
CLICK AND HOLD BUTTON 2 SECONDS
Activate native smart assistant
CLICK AND HOLD BUTTON 4 SECONDS
Enter Bluetooth mode
SWIPE BACKWARDS
Increase volume while streaming media
SWIPE FORWARDS
Decrease volume while streaming media
SWIPE EITHER DIRECTION
Mute/unmute microphone during an active call
Switch between ANC and Transparency Mode with earbuds idle
As an added bonus, there are tiny little buttons on each bud that are behind the stems (when you put them on). It can control your Play/Pause, as well as answer/close your calls.
I guess the large size does house lots of tech inside, very justified.
The wear is reasonably comfortable, as long as you choose the right fit of tips which are included in the box. Even when I decided to go for a run or when I had long walks at the mall, the buds stayed in my ears faithfully without sliding out. Also, if you're intent on using these like I did for the gym or physical activity, the buds have an IP54 rating which essentially makes it splashproof. Please don't take it for a swim or long soak.
Apps

As with all corporate grade hardware, the level of software support Poly offers for the Voyager Free 60 is great. The PolyLens app is the only companion app for these buds, and they are available on the AppStore, PlayStore, as well as Windows and Mac.
Experiences do vary though, with the desktop app offering way more features than the mobile app.
From the Desktop App, you can:
Update firmware for buds, case and bluetooth adapter
Set Gesture shortcuts
Adjust sidetone levels
Enable settings such as Auto-Asnwering and Auto-Pausing music
From the Mobile App, you can :
Update firmware for buds, but not the case and bluetooth adapter
Set Gesture shortcuts
Adjust sidetone levels
Enable settings such as Auto-Asnwering and Auto-Pausing music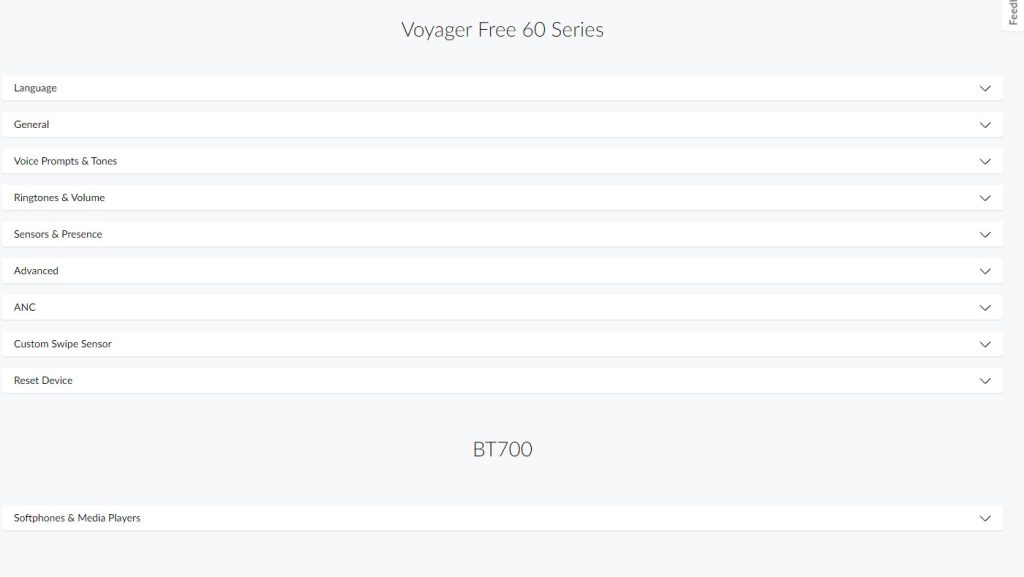 Connectivity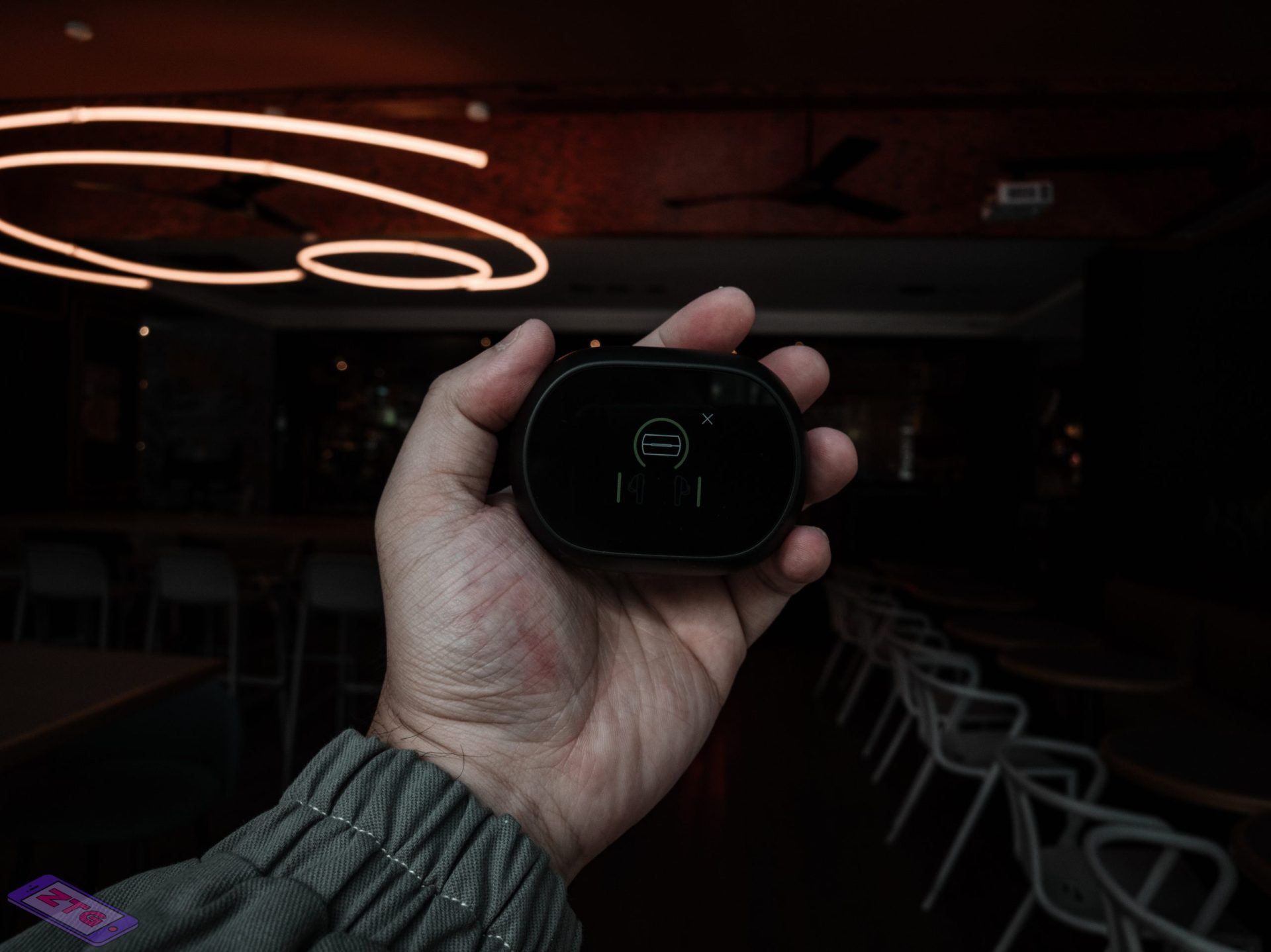 The Voyager Free 60+ uses Bluetooth 5.3, and they're Class 1, meaning they consume up to a maximum of 100mW, which is the highest in its class but also has the furthest operating range of typically 100 meters. As a yardstick, Class 2 modules consume 2.5mW of power, but only provides up to 10 meters of coverage.
There are 2 ways to connect the Poly Voyager Free 60+ UC. You can connect it via conventional Bluetooth pairing on smartphones, and you can start by just pressing the pairing button on the case for a few seconds to get started.
For desktop, you can do the same thing, but you can also use the included BT700 bluetooth adapter which will then use bluetooth LE audio instead. This will switch it to the LC3 codec, which gives better sound quality over SBC.
Supported Codecs :
AAC
AptX
SBC
mSBC
LC3 (adapter only)
It also supports Google's Multipoint, so you will see an immediate pairing window on your Android phone which exactly happened on my Nothing Phone 2. As for multiple devices, the Voyager Free 60+ supports multipoint as well, so you can connect up to 2 devices reliably and easily. This doesn't require any further steps beyond initial pairing of 2 devices, so for this aspect multipoint worked reliably over my phone and my MacBook.
Music?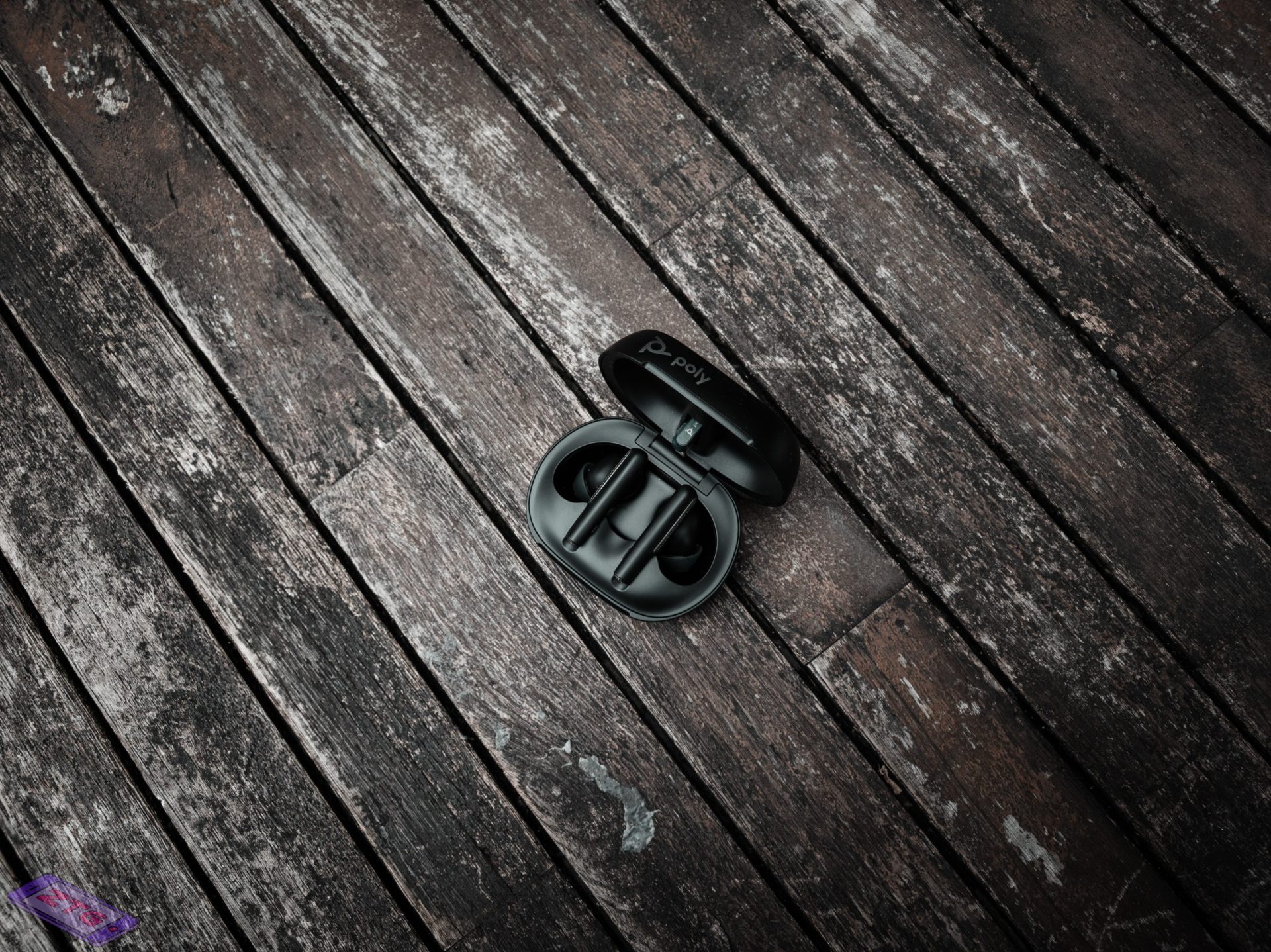 Well, I DID bring these with me to the gym as my music buddy, so it's fine to write about music playback for such professional earbuds. These aren't exactly high-res certified but that's okay since these aren't dedicated music earbuds. Besides that, these Voyagers managed to deliver an impressive audio experience from even just Spotify.
Soundstage is very balanced, which in turn translate to balanced mids and highs with a hint of crispness. Bass was mildly thumpy and totally weren't invasive to any tracks which was downright impressive. I simply wished the PolyLens app had more equaliser options besides presets like : Bass, Bright and Flat. The fact that these buds played music so well, it's more of a point of appreciation since the existence of these buds are defined to be 'just' good for calls and such, not so much for music.
As for ANC, you choose between Standard and Adaptive. Standard generally just focuses on reducing ambient noise, whereas the Adaptive mode puts more into consideration, such as the fit of your earbuds as well as your movement. For the most part, the Voyagers do a pretty decent job at killing most external noises such as a busy street and even a busy cafe. This is important because the target audience would typically work in a noisy office filled with people talking on their phones/laptops.
I preferred using adaptive mode as I felt the real-time change in noise-cancelling when my enviroment changed, especially when I was walking along Bukit Bintang and then stepping into Lot 10 where it was way quieter. The tip is Adaptive over Standard, though I'm sure that would consume more power, which brings me to the next point of this conversation.
Battery Life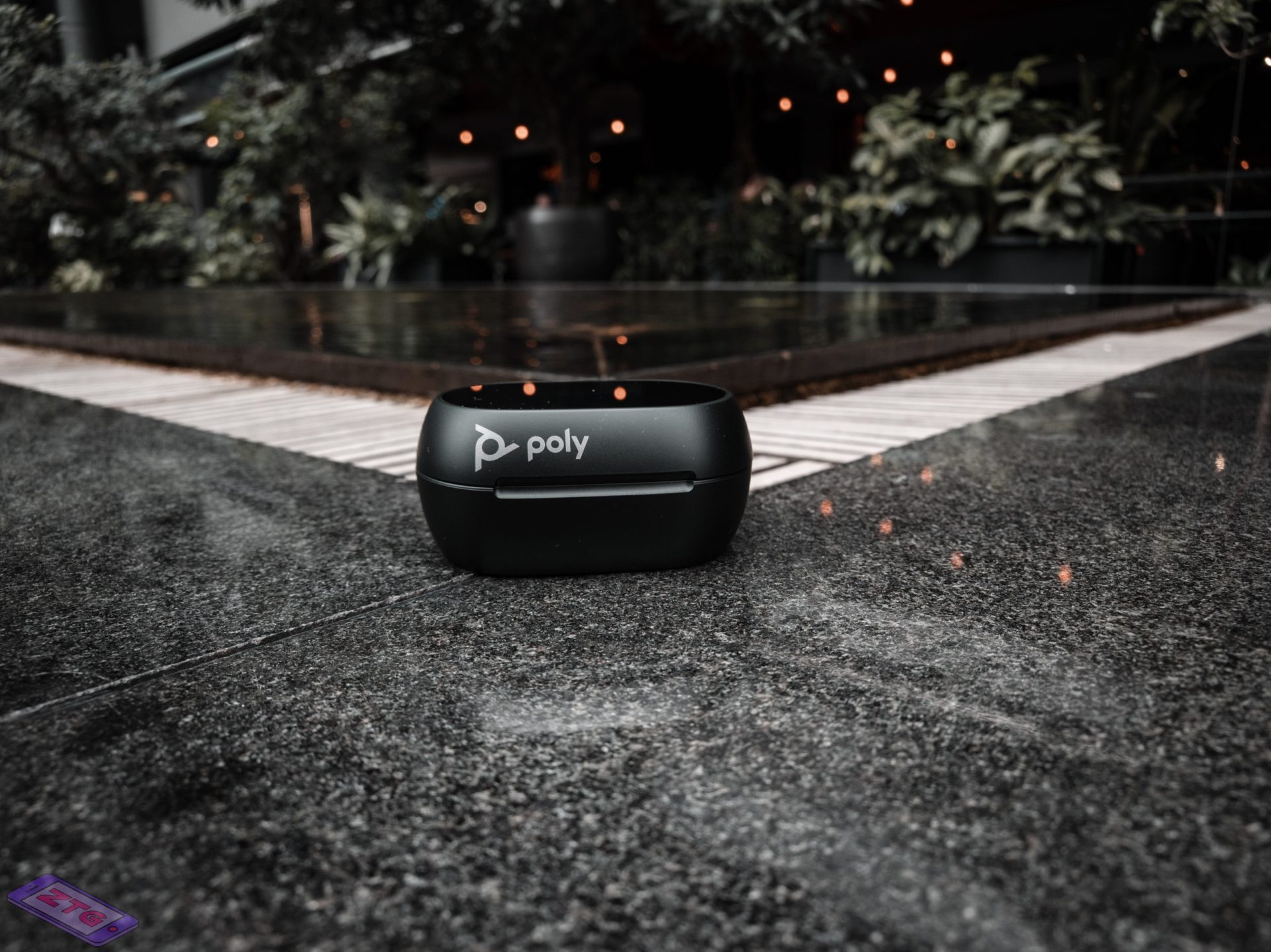 With Adaptive ANC on, the Voyagers lasted about 5-ish hours for talktime, which is in line with their 5 hour 30 minute claim. This was measure over phone calls as well as using Discord on Windows for chatting and gaming.
As for just pure listening, under the same ANC parameters, I managed to get nearly 7 hours, which is just an hour short of the 8 hour advertised battery life. It's within an acceptable margin of time since most company tests are in a controlled environment anyway. That being said, these are good numbers for wireless earbuds.
The case provides an additional 2 charges, which tally the numbers up to nearly up to 24 hours of ANC listening and 16.5 hours of talk time. The buds take about 2 hours typical to fully charge up again, whereas the case took exactly 3 hours (via USB-C). They're fast charge compatible too, 15 minutes of charging provided an hour of talk time!
If you have a wireless pad lying around for those overnight charges, the Voyager Free 60+ UC supports wireless Qi charging.
Mic Sound Test
Final Thoughts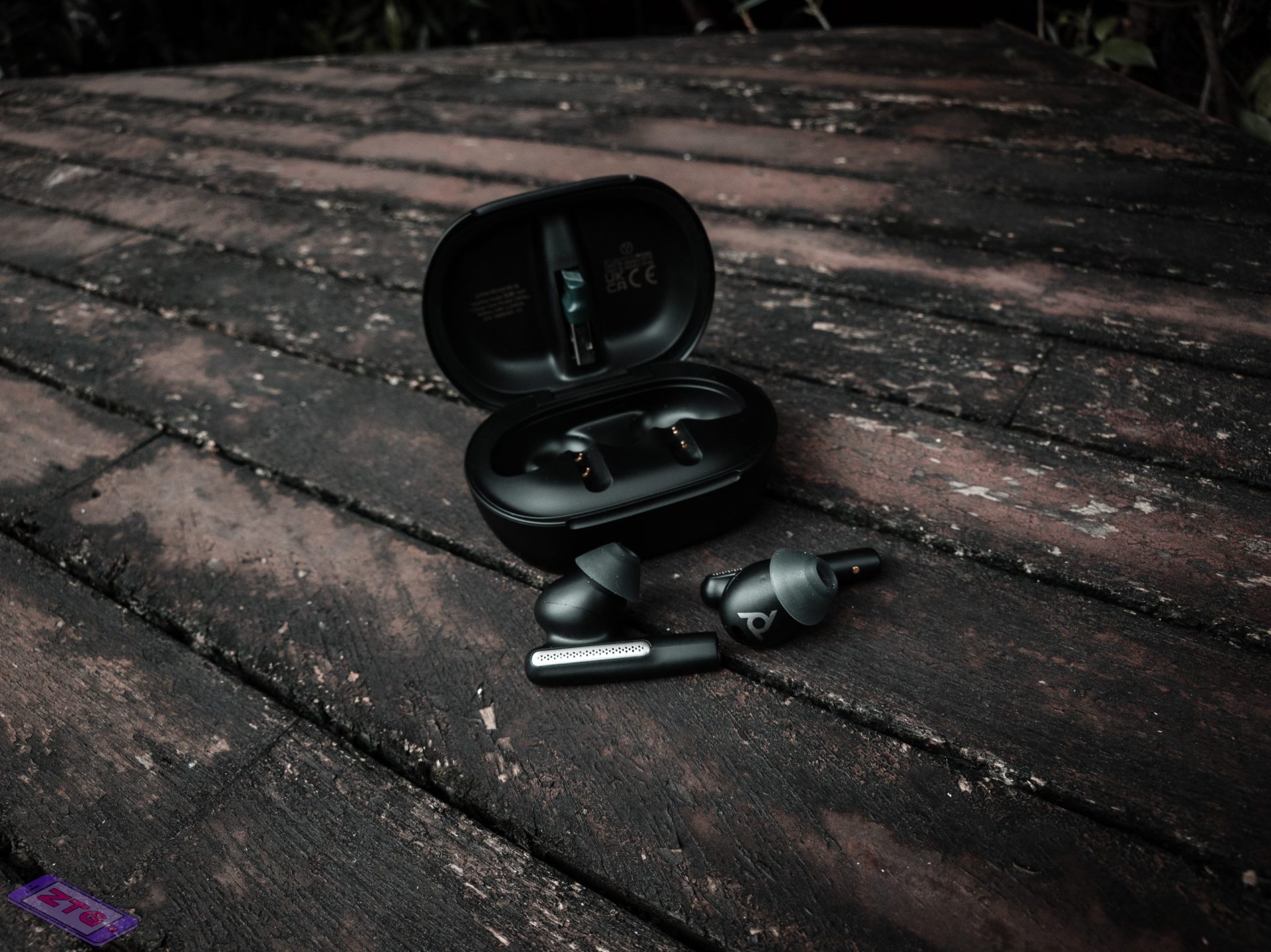 The Poly Voyager Free 60+ UC feels more like a multi-tool that's feature rich and highly reliable. It commands an asking price of RM 1759, and I expect professionals who are looking for accessible UC tier earbuds, this might very well be the most premium choice. Microphone performance may not be top but it's definitely better than consumer earbuds, making them a class of their own.
ANC performance was good and versatile, as well as the wide codec support that many techies would look for as well. There aren't many options for premium professional buds, so if you've decided to pick these up, it's because they're already the best.