Sony Malaysia had just confirmed that their next-generation WF-1000XM5 will be coming soon.
"As a music lover and a music creator, the WF-1000XM5 earbuds really surprised me in terms of bass, clarity, and overall dynamic range. I enjoy the ability to personalise and craft my own sound, and these earbuds deliver an authentic music listening experience," says Miguel. "Plus, the noise cancelling gets rid of any unwanted noise."
What's New?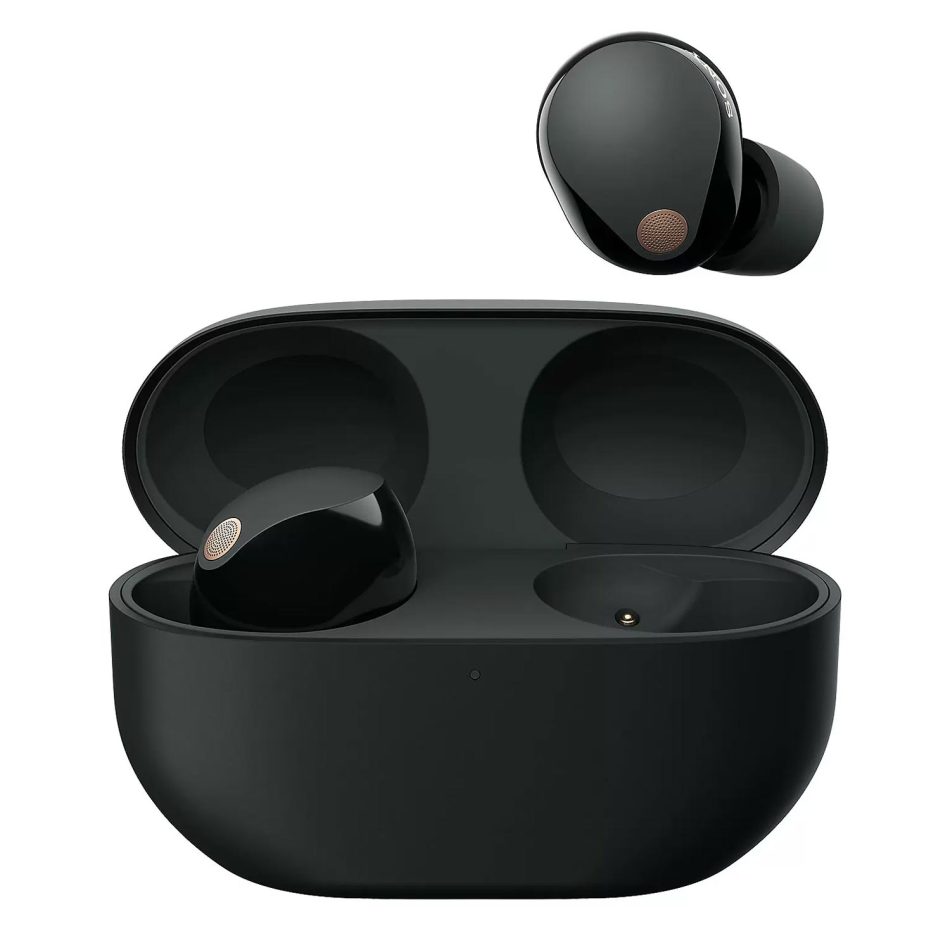 The WF-1000XM5 earbuds raise the bar for distraction-free listening and clarity. With Sony's expertise in music, you can trust that you're getting the ultimate music experience.
The WF-1000XM5 feature cutting-edge technology to deliver premium sound quality and the best noise-cancelling performance1 on the market. Real-time audio processors and high-performance mics power the specially designed driver unit Dynamic Driver X, for wide frequency reproduction, deep bass, and clear vocals. They are designed to immerse you in a sound so good, it feels like you're in the studio with your favourite artists.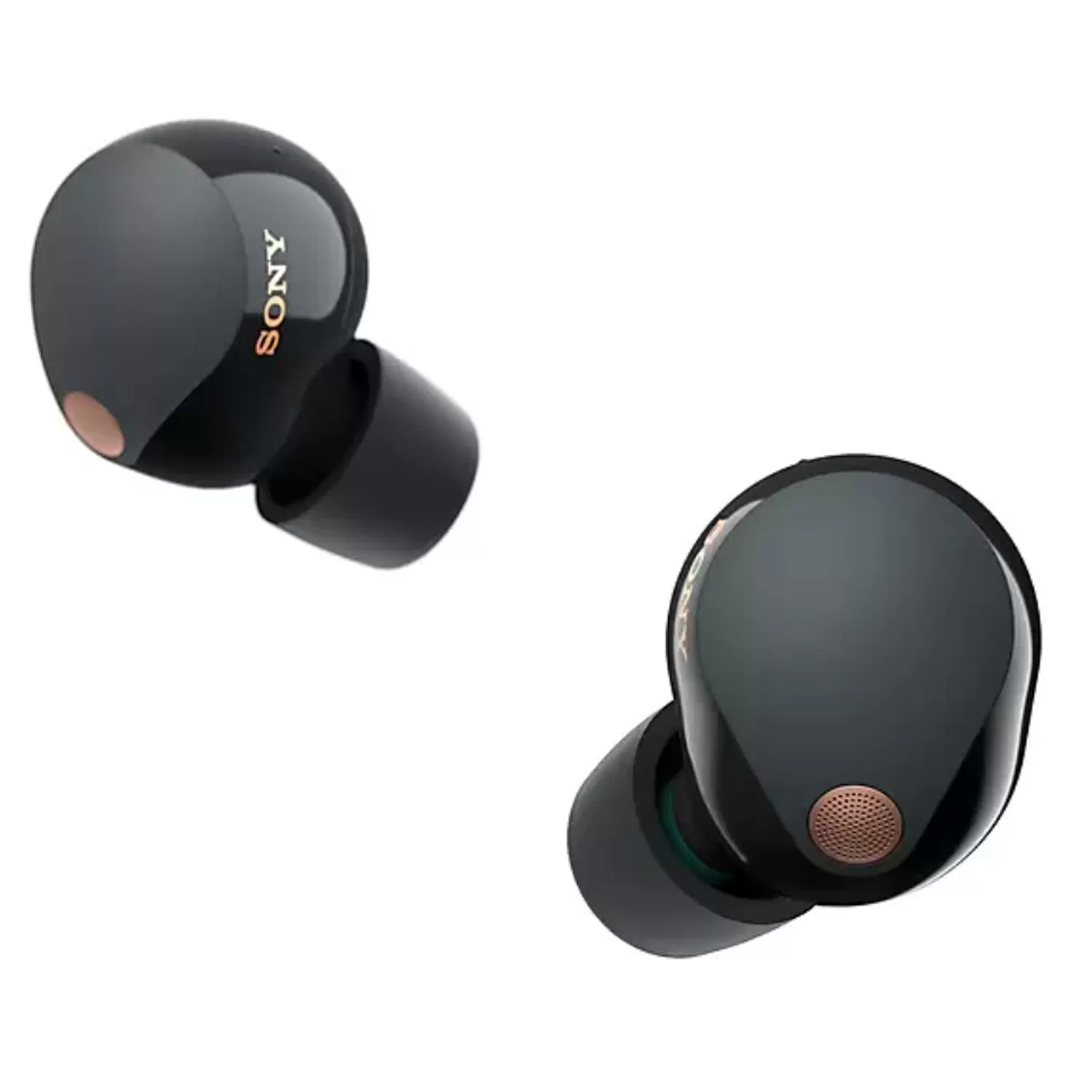 The WF-1000XM5 now feature three microphones on each earbud, including dual feedback mics, which improve low-frequency cancellation performance. This is Sony's biggest ever step forward in noise cancelling, resulting in ambient sound captured even more accurately.
Newly developed by Sony, the Integrated Processor V2 unlocks the potential of the HD Noise Cancelling Processor QN2e. The unique combination of technology controls the six microphones, across both ears, to deliver unprecedented noise cancelling quality that can be adapted to provide the best performance for your environment.
The ability to reproduce lower frequencies has also been improved on the WF-1000XM5 thanks to the new Dynamic Driver X. Plus, the Noise Isolation Earbud Tips feature a unique polyurethane foam material that reduces noise in the high frequency range.
From finer vocals to deeper bass, everything is tuned for the music on the WF-1000XM5.
Thanks to a specially designed Dynamic Driver X for wide frequency reproduction, the WF-1000XM5 let you experience richer vocals and more detailed vocals. The diaphragm structure combines several different materials for the dome and the edge, achieving clear highs and deep, rich bass sound with low distortion.
By combining Sony's newly developed HD Noise Cancelling Processor QN2e and Integrated Processor V2, the WF-1000XM5 incorporates precision 24-bit audio processing and high-performance analogue amplification. The result is low distortion and crystal-clear audio reproduction.
Premium sound quality continues to be at the heart of the WF-1000XM5's design with support for High-Resolution Audio Wireless thanks to LDAC, as well as DSEE Extreme™ to upscale compared digital music in real time. Additionally, the earbuds feature 360 Reality Audio, which creates an immersive audio experience that transports you into the centre of the music[i].
---
[i] Sony | Headphones Connect App is needed and may require a subscription to a music streaming service for which fees apply. Some services may not be available in certain countries/regions.
The WF-1000XM5 earbuds come equipped with head tracking technology which ensures a realistic and compelling listening experience by automatically adjusting sound fields to compensate for your head movement. Sounds are precisely aligned with your smartphone screen, even as you move, to completely involve you in your viewing by connecting to compatible smartphones/service[i].
Sony's best ever call quality
The WF-1000XM5 now feature Sony's best ever call quality3, delivering your voice clearly in every situation whether you're in the office, working from home, in a public space or a noise place.
---
[i] You can experience spatial sound content (like Netflix, YouTube) with Android 13 smartphones capable of head tracking. Depending on your smartphone, applications that can use spatial sound content playback and head tracking will vary. Also, you can experience 360 Reality Audio content with Xperia 1V on 360 Reality Audio Live app, nugs.net or TIDAL. Some services may not be available in certain countries/regions. Compatible devices are planned to increased.
Comfortable and beautifully designed
The WF-1000XM5 earbuds have been designed with comfort in mind, featuring an improved, glossy texture and luxurious feel that will make them a pleasure to wear. The shape of the earbuds is modelled after the human ear, with an ergonomic design that ensures a secure and stable fit. Additionally, these earbuds are approximately 25% smaller and approximately 20% lighter than their predecessor (WF-1000XM4), making them more comfortable to wear for extended periods.
The Noise Isolation Earbud Tips are made from an exclusive material that not only enhances the fit but also increases comfort by reducing pressure in the ear thanks to a newly designed shape. Additionally, the earbuds come in four different sizes, including the ultra-small SS, so you can choose the perfect fit for your ears.
Availability
The WF-1000XM5 will be available in Malaysia from August 2023 for RM 1399 For detailed product information on the WF-1000XM5, please visit: https://www.sony.com.my/headphones/products/wf-1000xm5