Dell Malaysia has just released a whole lot of new notebooks and hardware, specifically on the Latitude and Precision lineups along with some accompanying hardware to complete the ecosystem.
Latitude 9430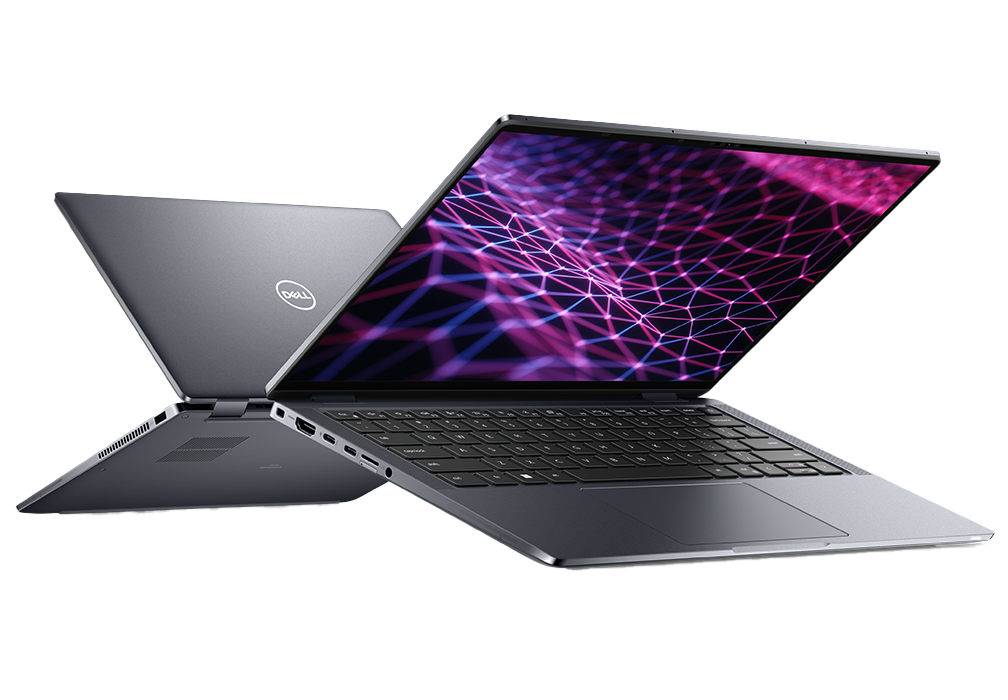 Running the 12th Gen Intel Core U-Series mobile processors, this new Latitude is extremely light on its feet and heavily focuses on the needs of the modern businessperson. From being able to pull optimized internet connections on BOTH wireless and wired networks, to AI noice-cancelling microphones that pick background noise away from your video calls, the Latitude 9430 will pack the latest Alder Lake chip and will be priced on several tiers for maximum reach.
Latitude 7330 Ultralight
Dell's extremely portable yet durable Latitude 7330 Ultralight is a small and light 13.3-inch premium commercial laptop. Weighing 2.13lbs/0.967 kg, it incorporates all the ports required to balance productivity in a high-quality form factor without compromising Latitude grade reliability.
LOOK AT THESE ACCESSORIES
Creators and engineers can maximize performance and portability with new Dell mobile workstations, plus ecosystem solutions.
Dell UltraSharp 32 and 27 4K USB-C Hub Monitors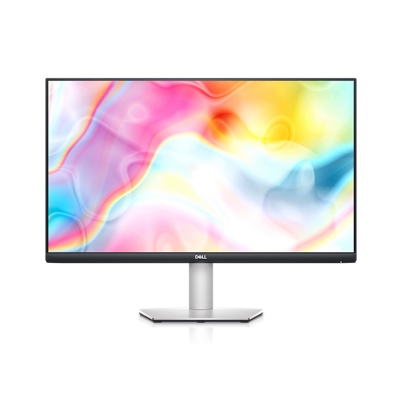 These are Dell's first monitors to feature groundbreaking IPS Black technology, providing rich contrast, deep blacks and improved viewing angles that boost a dual monitor usage experience. Along with the 16:10 Dell UltraSharp 30 USB-C Hub Monitor, these monitors offer wide colour coverage, ComfortView Plus for enhanced eye comfort, multitasking features and a host of connectivity ports.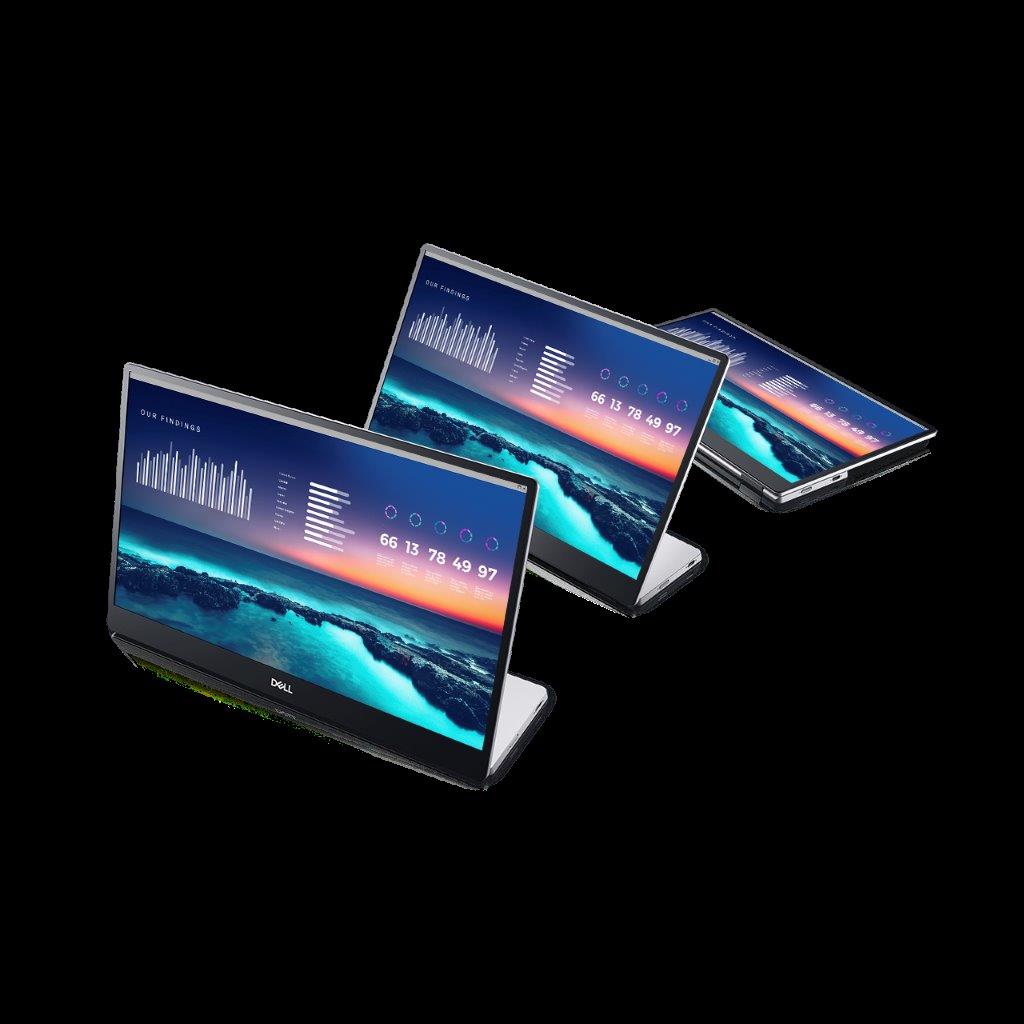 Docks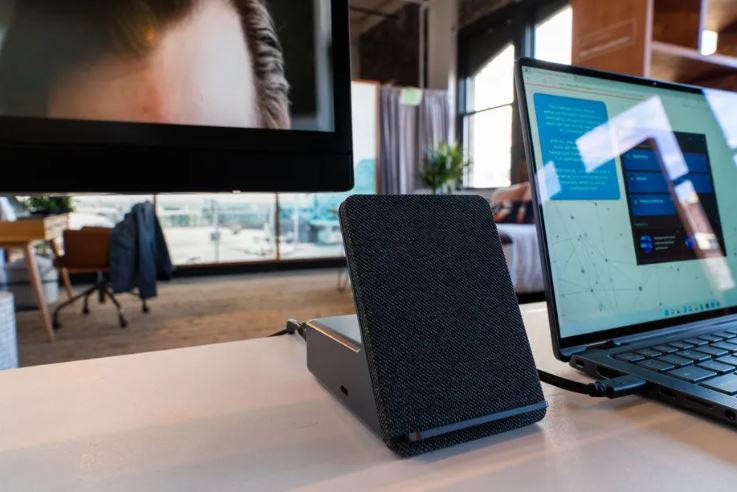 The compact Dell Dual Charge Dock is Dell's first laptop docking station with a wireless charging stand for Qi-enabled smartphones and earbuds that can support up to dual 4K monitors, perfect for a home office. The new and upgraded Dell Thunderbolt Dock, with its future-ready modular design, supports easy upgradability from the previous generation, delivers lightning-fast charging via Thunderbolt™ 4 and is ideal for connecting multiple 4K displays, devices and peripherals in a typical office setup. The new Dell Universal Dock – best suited for shared hoteling workspaces – offers a consistent experience for any USB-C laptop and the highest number of ports in a universal dock.
In the era of conferencing, the new Dell Speakerphone and Dell Slim Conferencing Soundbar are Dell's most intelligent Microsoft Teams certified speakerphone and soundbar. They feature AI noise-cancellation that reduces background noise, while preserving the clarity of human voices so users can enjoy a richer and clearer audio experience.
Price
Latitude Series

Latitude 9430 @ RM 9,196.79
Latitude 7530 @ RM 6,290.34
Latitude 7330 @ RM 5,644.20
Latitude 5530 @ RM 4,319.00
Latitude 5430 @ RM 4,525.01
Latitude 5330 @ RM 4,564.01
Latitude 3330 @zen RM 4,517.36

Latitude 20 Series

Latitude 9420 @ RM 8,288.70
Latitude 7320 Detachable @ RM 6,738.51
Latitude 3420 @ RM 3,372.51

Precision Series

Precision 5470 @ RM15,483.23
Precision 5560 Mobile Workstation @ RM 11,466.25
Precision 3570 Mobile Workstation @ RM 4,595.46

Peripherals

Dual Charge Dock @ RM1,129
Universal Dock @ RM1,549.01